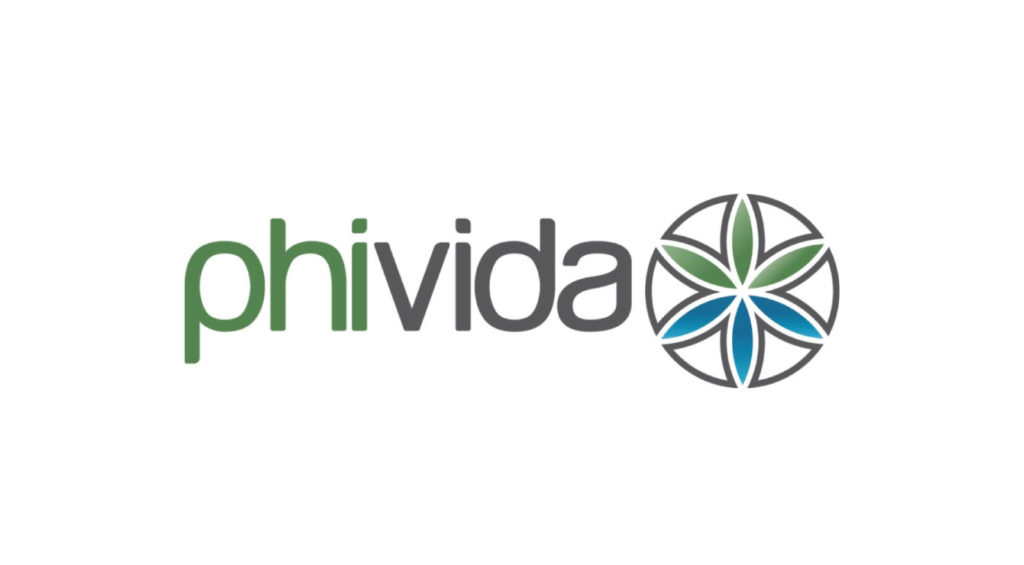 Every so often, we find a company in the CBD industry doing something completely unique and different from the other brands on the market. It's rare, but some companies take a simple idea and turn it into something more creative—with an aim to truly improve the lives of consumers.

Phivida is one of these companies. While this brand offers the usual range of CBD oil products similar to the ones sold by other companies on the market, there are a number of factors that really put this brand in a class of its own. In this post, we take a look at what the Phivida brand is all about, consider the child companies that this brand operates, and learn whether or not customers are happy with Phivida's products and services.
Phivida Company Overview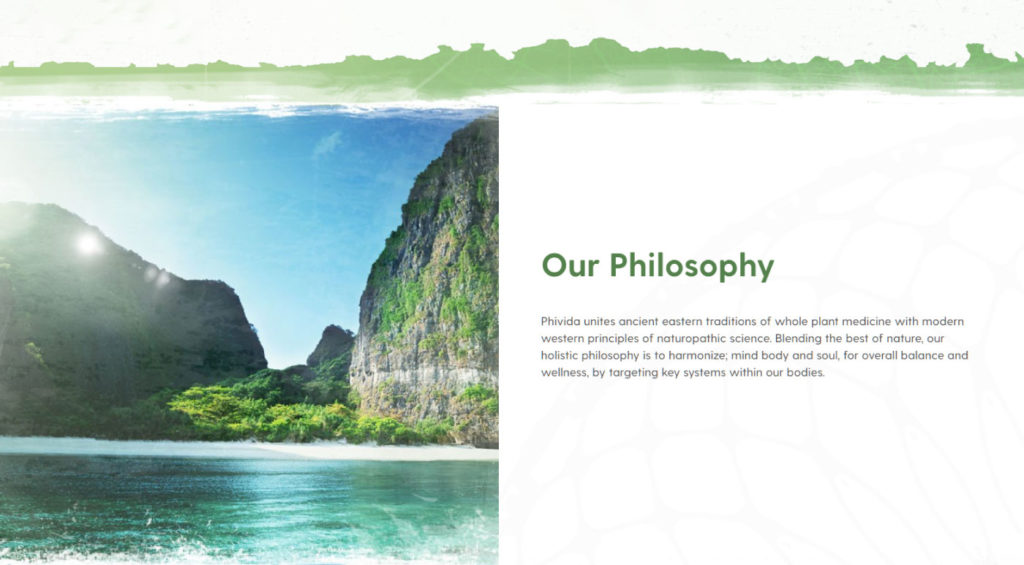 Phivida is a company that focuses on the management of two food and beverage companies that take a "whole-foods" approach to the production of items that contain the cannabidiol compound. The goal behind every single product this brand makes is to improve their customers' health by bringing balance to their bodies.

Phivida is based in the United States, and all of its products' ingredients are sourced domestically to assure top-quality compounds are used in these products.

The Phivida brand is divided into two main product companies: The first is a company that focuses on hemp-based products such as tinctures, oils, and supplements, and the second company focuses on the production of a line of bottled water and other beverages that contain cannabidiol compounds. With each bottle, the user gets a specific dose of CBD.

It is interesting to note that Phivida is partnered with a number of associations in the United States, including:
California State Oriental Medical Association
California Naturopathic Doctors Association
Evolution of Medicine Presents Functional Forum
Phivida Laboratory Tests and Certificates
It is always important to know if a company that produces CBD products sends them out for third-party testing at a laboratory. This information gives consumers the tools to learn and understand the safety profile of the product they are about to buy. Testing and certificates ensure that a customer is informed whether or not there are any toxic substances present. Additionally, a third-party laboratory certificate provides consumers with an accurate measurement of the concentration of cannabidiol present in a product along with a complete cannabinoid profile breakdown.

This is one particular area where we did run into an issue with the Phivida brand. The company states that all products are produced with quality ingredients, but we were unable to gain access to any type of laboratory certificates. This does make it harder for us to determine if these products have gone through appropriate testing to ensure there are no heavy metals or other harmful chemicals in their products.

Phivida Product Range
Phivida actually operates two different sub-brands. So, let's take a look at each of them and the products offered by each one:

Oki: a line of beverages that contain cannabidiol compounds—CBD water, CBD Ice Tea. Oki also offers standard CBD oil.
Vida+: a brand that focuses on CBD supplements and products, including CBD capsules, tinctures, etc.
Phivida Product Pricing
The pricing of Phivida's products depends on the specific item being purchased. Products with a higher concentration of CBD will generally cost more. When it comes to buying CBD flavored water, the customer can expect to pay $60 for a pack of 12 bottles.

The Vida+ Capsules starts at $67.99 per bottle. The tinctures start at a slightly higher price of $79.99, and the price for these products can go as high as $249.99.
Phivida Shipping Policies
Currently, Phivida only provides shipping for its products in the U.S., which means only U.S. customers can purchase its products. There is a fixed standard shipping fee of $5 that is added to orders purchased on the company's official website. However, if your order reaches $100, it qualifies for free shipping.

Phivida Return Policy
Phivida offers a return policy on its products, though there are specific terms and conditions that apply to refund requests and returns. Customers should make sure they read through these terms prior to buying from the company to understand what is covered and whether they would be able to obtain a full refund if they're not satisfied with their purchases.

Phivida advises customers to contact its customer care department if there are any problems with a product or if they feel unsatisfied. The customer care consultant will review queries and provide further details on how the return and refund of the order will be processed.
Customer Reviews And Opinions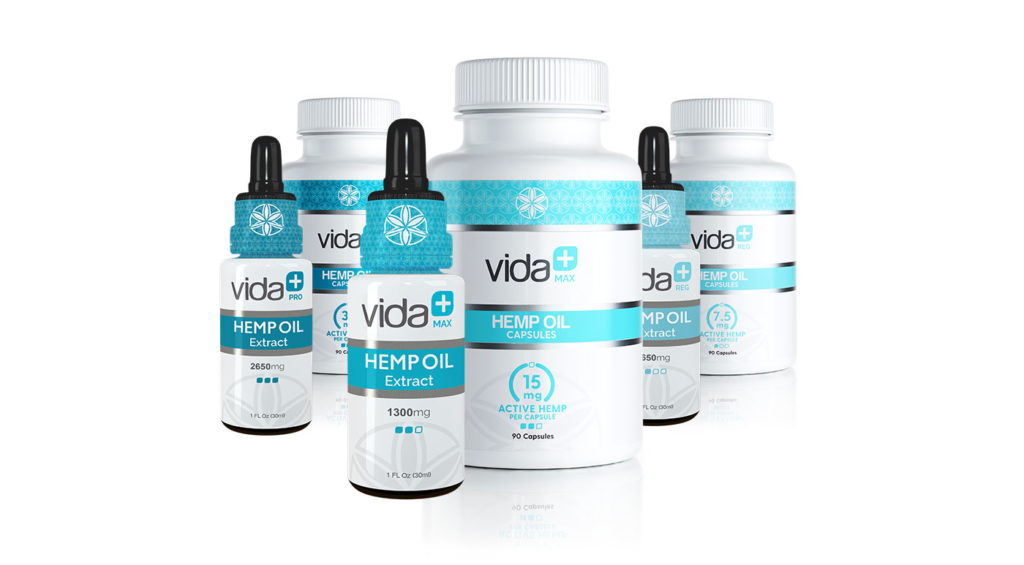 We were able to find a number of reviews posted on Phivida's official Facebook page. Most people who have commented on the page have reported good results after using the CBD oils and other products that the brand sells.

Here are just some of the comments we found on the company's Facebook page*:

"Love the Oki 'cucumber mint' and 'ice tea.' Cuts down on my inflammation. Replacing my high ibuprofen intake slowly."

"Amazing products, first-class team. The sky is the limit for Phivida!"

"After years of working out, pain is all over my body. This is the only thing that helps!"

"This is the best CBD products I've used!"
*These reviews have been edited for grammar and clarity.
Final Verdict
Phivida owns and operates two different sub-brands and both focus on infusing cannabinoid compounds with supplements, tinctures, flavored waters, and other beverages. Overall, we found the products to be affordable. Shipping is only provided within the United States, which does limit the availability of the company's products.
Phivida does seem to have a trusted reputation among people who have used their products. While we were able to find a number of customer reviews for the products this brand manufactures, we were unable to find any third-party laboratory certificates that would offer some assurances of safety and quality.