Since 2013, 4 Corners Cannabis has focused on using the best quality CBD in the development of their products. Their website explains that levels of psychoactive THC are extremely low, making products legal in all 50 states. All growth and production happens onsite, giving the owners complete control of the quality of their products.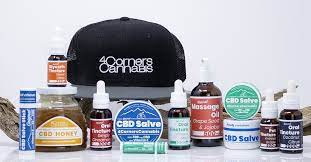 The founders and owners of 4 Corners Cannabis have decades of personal experience growing cannabis, so consumers can expect the highest quality product. Founder and owner Justin Jasiewicz has 10 years of experiences growing cannabis. He uses his knowledge of genetics and product development as well as customer feedback in his work. Brian Jasiewicz, also founder and owner, has 20 years of experience growing cannabis. He works with over 100 strains to genetically develop the best for use in CBD oil products. Third owner Jimmy Haberer leads the way in creation of products.
4 Corners Cannabis run large groups on social media to engage with consumers. The company prides itself on customer support and uses the constant feedback with its customers to consistently improve and expand their products. The website encourages new users to join their Facebook group and receive real reviews from its users.
CBD Products Available:
Oral Tincture
This product, which is taken orally, is available in 250, 500, and 1000 mg bottles. Users can add drops into a drink or take directly. Use of the Oral Tincture will give long term relief. Ingredients are MCT Oil, CBD dominant hemp oil, and orange extract.
Avocado Oil Tincture
This product is taken orally and contains 1000mg of CBD in a 30ml bottle. Effects are similar to those of the Oral Tincture. The only ingredients in this product are Avocado oil and CBD dominant hemp oil.
Vape Liquid
4 Corners Cannabis created the first CBD Vape liquid, which can provide its users with fast relief. This product can be used with a Vape cartridge or taken orally. Ingredients are Vegetable Glycerin, CBD dominant hemp extract, and orange extract.
Salve
This salve is applied topically to provide muscle relief. This can be used with other CBD products to provide more long-term relief. Ingredients in the salve are coconut oil, beeswax, antioxidants, CBD dominant hemp extract, and Choice Terpenes.
Pedigree (Animals)
The Pedigree oil was developed for consumption by animals. This product can be used for any domesticated animal; dosage is determined by body weight. Ingredients are MCT Oil and CBD dominant hemp extract.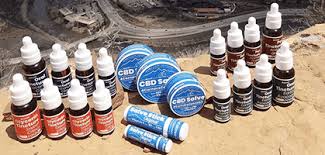 Reviews:
CBD Oil Review ranks 4 Corners Cannabis with 3 out of 5 stars. (https://cbdoilreview.org/4-corners-cannabis/) This review has found that the owners of 4 Corners Cannabis produce high-quality cannabis. However, they note that Certificates of Analysis on the 4 Corners Cannabis website is from 2015. An updated explanation about "consumer"s concerns about the contaminants in the oils" would be ideal.
CBD Oil Users reviewed 4 Corners Cannabis Oral Tincture. (https://www.cbdoilusers.com/4-corners-cannabis-cbd-oil-drops-review/) The reviewer was a 41-year-old woman who experiences anxiety and chronic back and knee pain. Ordering was reported to be simple and the product was processed and shipped within 24 hours. The user experienced immediate relief from anxiety. The reviewer also reported some relief from chronic pain. A summary of the review lists the following positives:

* "Superior product genetics
* Boutique seed to finished product operation
* Simple product options on website
* Exceptional customer support
* Orders shipped within 24 hours
The only negatives reported were:
* "High-end prices (but an exceptional product); 10% off with promo code "cbdoilusers"
* Only ships to U.S." (https://www.cbdoilusers.com/cbd-oil-reviews/4-corners-cannabis-cbd-oil-review/)
Rave Reviews gave 4 Corners Cannabis their highest rating for providing the highest quality product with customer reviews backing this claim. (https://www.ravereviews.org/product2/4-corners-cannabis/) Though the review mentions the prices are slightly higher than normal, they believe the quality of the product matched the price.
User Reviews:
CBD Oils Users has a portion of their website dedicated to users of products posting real reviews. (https://www.cbdoilusers.com/4-corners-cannabis-cbd-reviews-ratings/) Overall 4 Corners Cannabis has received a 10/10 ranking, with the following user testimonials:
* "Erika" reports the product from 4 Corners Cannabis as being both relaxing and an excellent pain relief from her migraines. She also reported that she was sleeping better at night after she began using it. No negatives were listed in this review.
* "Linda" stated that after 6 weeks of using the vape liquid from 4 Corners Cannabis that she has her life back. Pain in her leg and back that she was experiencing are gone, it has helped with her depression and anxiety, and she reports sleeping better at night. She gave 4 Corners Cannabis 5 stars.
* "KZ" noticed results after the first 3-4 drops or CBD oil from 4 Corners Cannabis. This user reported relief from spinal stenosis, hip and leg pain, back pain, and anxiety. No negatives were listed in this review.
* "Julie" states that 4 Corners Cannabis delivers a great product. She also praises their use of Facebook to communicate with and help their clients. She listed "great customer service" as a strength of the company and did not list any negatives.
Pricing/Value
The products that are available for purchase from 4 Corners Cannabis are slightly more expensive than other CBD oil websites. They attribute this to the high quality products they deliver. All Cannabis is grown organically, and only the best additional ingredients are added into final products. From start to finish, the owners of 4 Corners Cannabis ensure that their users will receive the best CBD oil products for their money. The owners are constantly interacting with customers through social media to make sure this happens. Any suggestions they receive are taken seriously to improve and expand upon the products that are already being offered. Currently, CBD oil products from 4 Corners Cannabis only ship within the United States for a flat $5 shipping fee. Prices of individual products depend both on the type of CBD oil and the quantity desired. Price ranges for products are:

* Oral Tincture– $9.99-$99.99
* Avocado Oil Tincture– $9.99-$99.99
* Vape Liquid– $59.99-$99.99
* Salve– $14.99-24.99
* Pedigree (Animals)– $12.49-$349.99
All orders from 4 Corners Cannabis are processed and shipped within 24 hours. Packages are discreet and normally will take 2-3 business days to arrive at their final destinations. All orders are placed though and shipped by 1287 Enterprises.