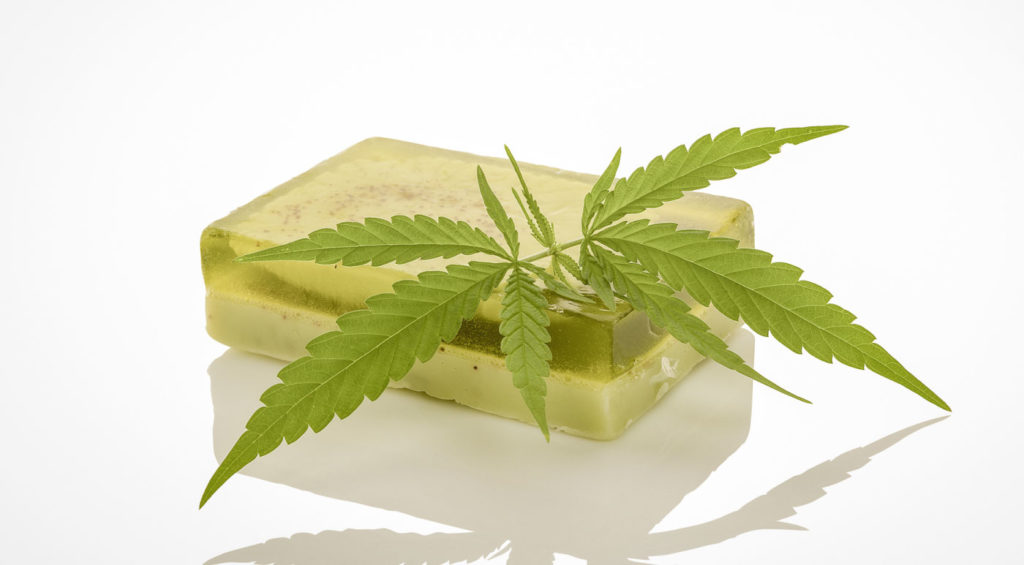 Handwashing is an important part of your daily routine. With as many times as you run your hands under the tap every day, you want to make sure you use soaps made with ingredients that help, not hurt, your hands and skin. Moreover, CBD soap can have even more benefits for your health regimine.

The fast, regular act of keeping good hygiene could be a great way to get in your daily dose of cannabidiol (CBD). Your skin can easily absorb topical CBD from cosmetics like soap into your dermal layers and your bloodstream. Skin and whole-body health benefits abound.

Want to try this convenient method for taking CBD yourself? To get you started, here are ten of the best CBD soap brands available for you to check out.
The 10 Best CBD Soaps
There are many, many cosmetic products made with CBD these days. You name it, you can find it with CBD in the mix — from lotions to body scrubs to shampoos. For the purposes of keeping our list of the 10 best cbd soaps simple, we are focusing here only on hand, body, or facial soaps.

We've done the groundwork checking the quality of each of these brands for you. All products listed here are made using CBD oil from organic hemp plants and other natural ingredients sourced ethically from sustainable farms. Each company tests its products for strength and purity through third-party labs, so you can know for sure you are getting the listed dose of CBD without any pesticides, heavy metals, or other toxins.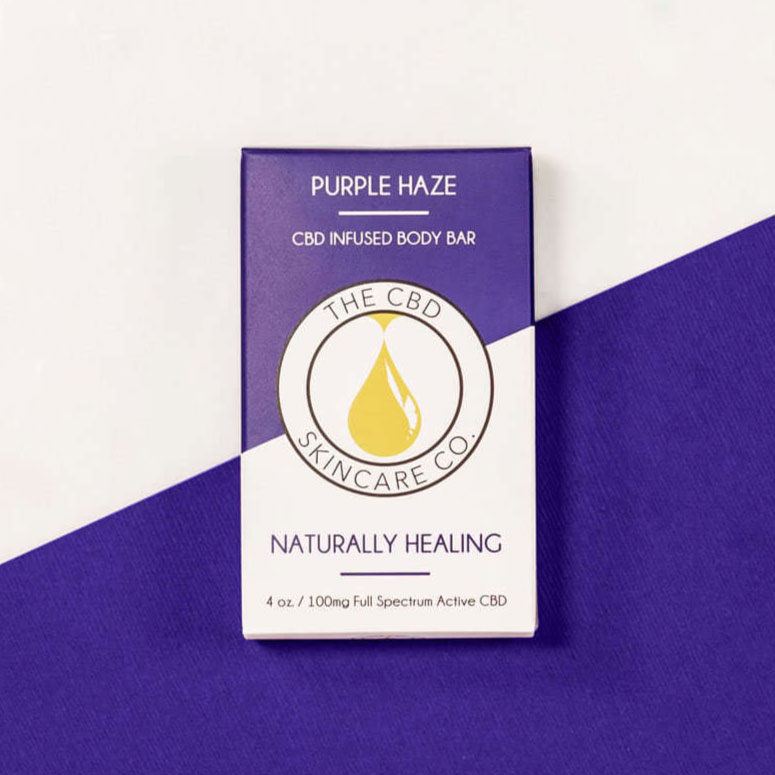 The CBD Skincare Company really sets the bar high (pun intended) for healthy, luxuriant CBD soaps. Their vegan soap bars come in five different scents and two different strengths. American-grown hemp, organic essential oils, and other natural ingredients come together to create unique scent combinations like Harvest Moon, Purple Haze, and Black Magic Woman.

Before bringing them to market, the CBD Skincare Company thoroughly tests each of its products in the lab. They use high-quality essential oils, including rose hip, lavender, and coconut oils to make them super soothing and moisturizing. Despite the care in their making, their soaps are available at very reasonable prices, with even better deals available if you subscribe for regular deliveries.

Needless to say, it's easy to see why CBD Skincare is number one on our list of the best CBD soaps, made with 50 mg CBD or 100 mg CBD depending on the bar you purchase.

Price per bar: $12.00 – $18.00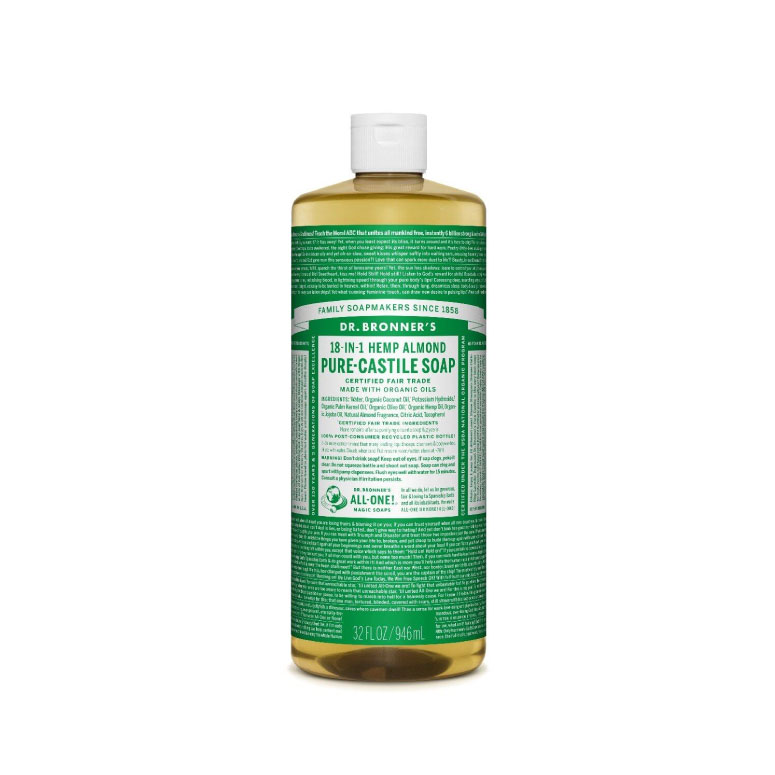 Dr. Bronner is one of the biggest names in natural health and cleaning products today. Their 18-in-1 line of soap is wildly popular, which is why it's our second choice for the best CBD soap. This might be because it's not just soap: like the name suggests, you can use Dr. Bronner's 18-in-1 hemp soap to shampoo your hair, do the laundry, or scrub the kitchen if you dilute it right. You can most certainly also use it to wash your hands and body as well.

At their high concentration, one of Dr. Bronner's large tubes will last you a very long time. It's also one of the only liquid CBD soaps you can find, though they do sell hemp soap bars too. These come in a variety of scents made with essential oils such as lavender, peppermint, or tea tree oil.

Price per bar: $4.79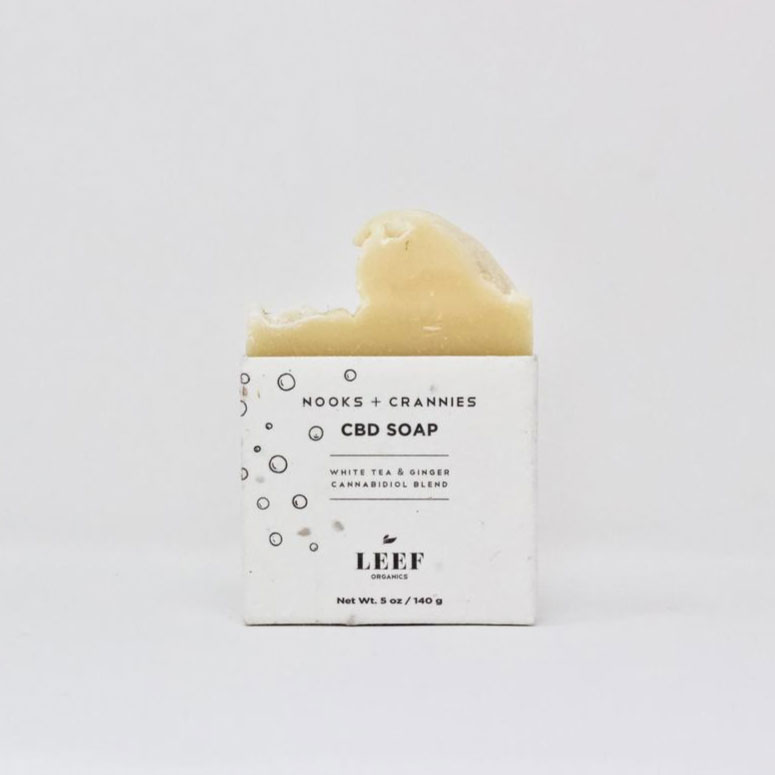 Many satisfied customers are happy to share stories of good customer service and high-quality CBD products from Leef Organics. Their Nooks + Crannies line of soap is made with 20 mg of CBD per bar along with other naturally soothing ingredients. They are gentle on sensitive skin and moisturizing for dry skin. You can choose from four different scents, ranging from traditional combinations like cucumber melon to more modern skincare trends like charcoal and clay.

Leef is dedicated to environmental health on top of human health. Their CBD soap bars come in natural, biodegradable wrappers. Plant one in the ground and it'll grow into a tomato plant!

Price per bar: $22.00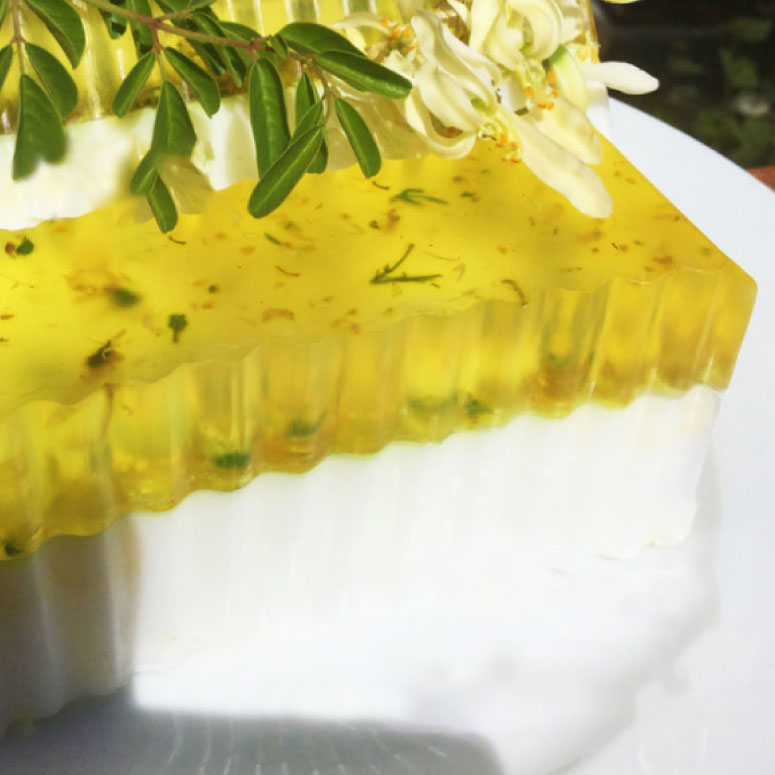 Healing Moringa Tree was founded by a massage therapist from California who wanted to introduce the country to another superfood herb. Leaves and seeds from the moringa tree (Moringa oleifera) contain many nutrients and have been used in traditional medicine in South Asia for centuries. Topically, moringa can reduce inflammation and other related types of pain.

Healing Moringa Tree sells CBD soap bars that combine the healing properties of moringa and hemp into a convenient handwash. They come in a variety of scents such as lavender, white sage, or frankincense and myrrh.

Price per bar: $5.97 – $7.50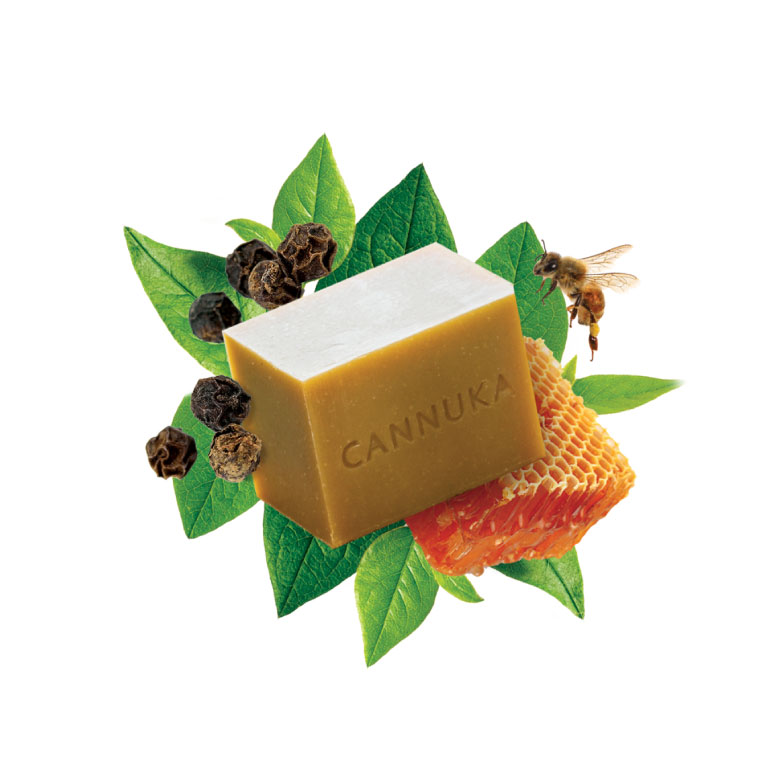 Manuka honey is another trendy skincare ingredient. This particular type of honey is made by bees that have foraged nectar from the blossoms of the tea tree (Australian plants in the genus Melaleuca). This CBD soap is rich in phytochemicals from the tea tree which have anti-inflammatory and antibiotic activities. Studies show it is even good for fighting skin infections and healing wounds.

Cannuka is the brainchild of a husband and wife team who combined two naturally healing ingredients: manuka honey and cannabis. Their body bars work up into a creamy lather that is nourishing, hydrating, and feels simply luxurious. Each contains 50 mg of pure CBD isolate.

Price per bar: $18.00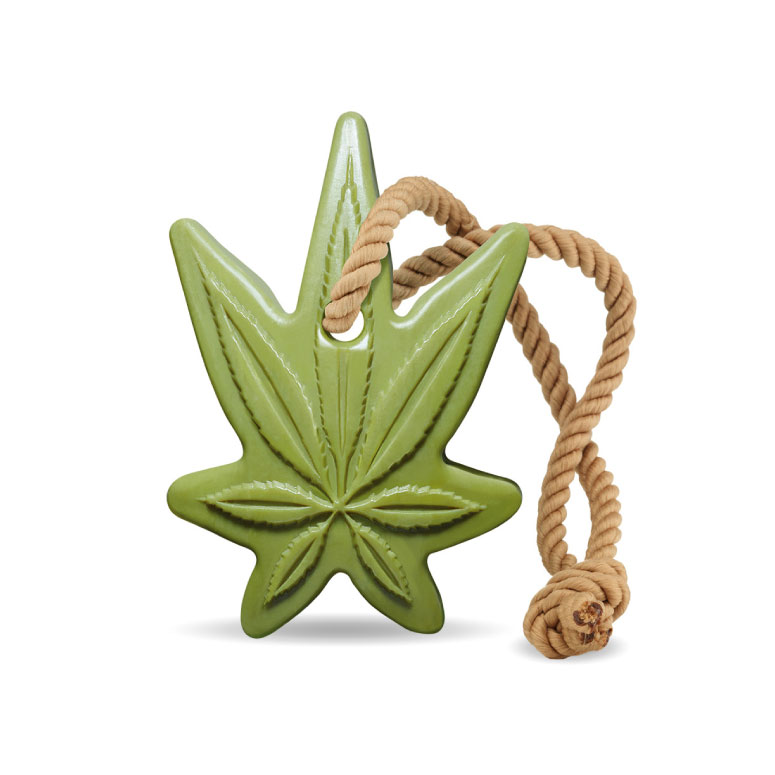 The Body Shop is one of the few mainstream retailers of quality hemp products. Advocating for an end to animal testing in the cosmetics industry, The Body Shop offers a wide array of vegan skincare products made with natural ingredients.

Their take on the classic soap-on-a-rope brings a bright green cannabis leaf design to your shower. Made with shea butter, it is moisturizing and gentle on sensitive skin. Order it online or look for it at your local mall.

Price per bar: $12.00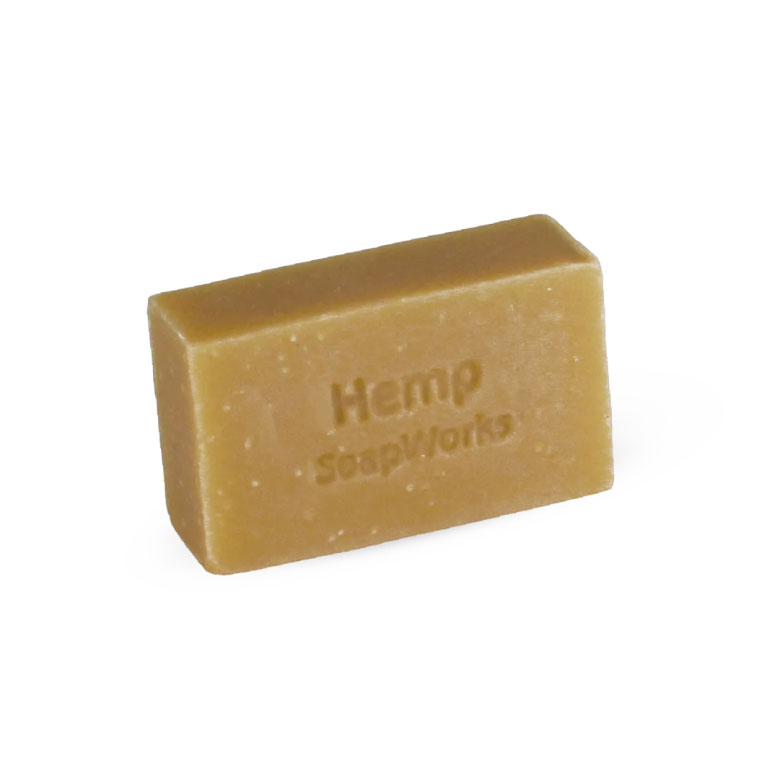 The Soap Works takes pride in the ethics of its soap making business. Its soap bars are made entirely out of natural ingredients that are biodegradable and are grown using sustainable farming practices. This includes its palm oil — a good source of omega-3 fatty acids that are important for skin and body health.

Their hemp seed oil bars are particularly creamy and smooth and are available to purchase on Amazon.

Price per bar: $2.99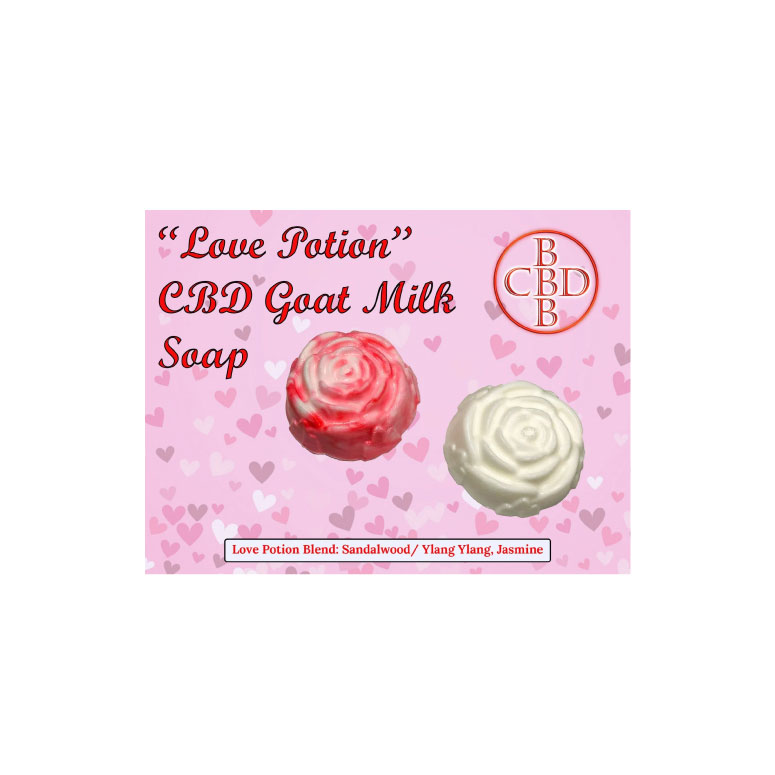 For a very down-to-earth soap, check out Bath By Bex's line of CBD soaps. Each batch is hand-crafted by the husband and wife team that runs the business. Their bars are made with natural ingredients like goat's milk, turmeric, or red Moroccan clay. Each of these CBD soaps comes in a wide variety of different scents, such as jasmine, sandalwood, and mango.

Easily one of the greatest selections of CBD soap scents you can find, you can purchase bars containing as little as 50 mg CBD or as much as 500 mg CBD. For a super indulgent bath time, try out their CBD whipped soap, which is light and foamy and comes in four different scents.

Price per bar: $10.00 – $33.00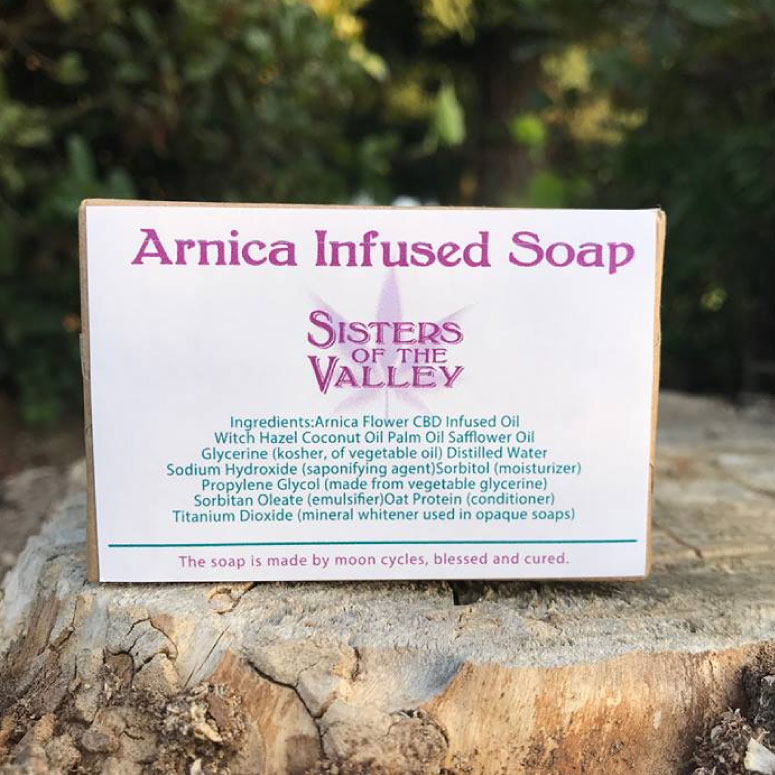 The CBD soaps from Sisters of the Valley is for anyone looking for a new age, spiritual experience with their daily cleansing. They make two varieties: aloe vera infused and arnica infused. These are made with other healing plant products, such as coconut oil and witch hazel.

The Sisters also make the soap in accordance to the moon cycle, cutting it with guitar strings "tuned to the vibration of love." Whether or not that's important to you, it is clear that the business is dedicated to their craft. There are also discounts for bulk purchases of their CBD soap bars.

Price per bar: $8.00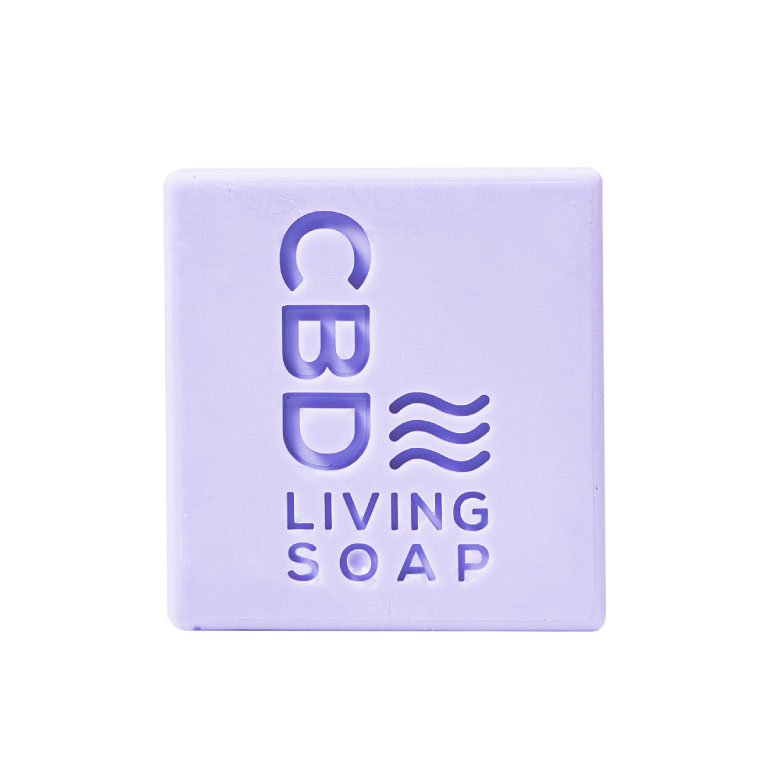 CBD Living brings modern science to hemp products. They use patented nanotechnology to infuse nano-sized CBD particles into their soap bars. This makes it more easily absorbed by your skin, enabling the CBD to take effect faster and giving you greater health benefits at smaller doses.

You can choose from four different scented CBD soaps, such as amber bergamot and eucalyptus. Each of these contains 60 mg of nano-CBD.

Price per bar: $14.00
What Does CBD Soap Do for Your Body?
CBD soap has a number of health benefits that vary between the different parts of your body. If you still have more questions after reading our list of the best CBD soap, here's an explanation for what CBD soap can do for the endocannabinoid system, your skin care, and more.
The Endocannabinoid System
The endocannabinoid system in your body controls several important functions, such as mood, memory, body temperature, hunger, and pain sensations. When cannabinoids bind to specific receptors on your neurons, they send signals to nearby cells to regulate these functions.

Your body produces some of its own cannabinoids, known as endocannabinoids. However, it also can use some made by plants, known as phytocannabinoids, such as CBD. When your body absorbs CBD, it circulates through your bloodstream until it binds to cannabinoid receptors on your neurons. This causes several effects, such as:
Mood enhancement
Reduced stress and anxiety
Pain relief
Improved sleep
Neuroprotection (healthier neurons)
Reduced inflammation
CBD for Skincare and Beyond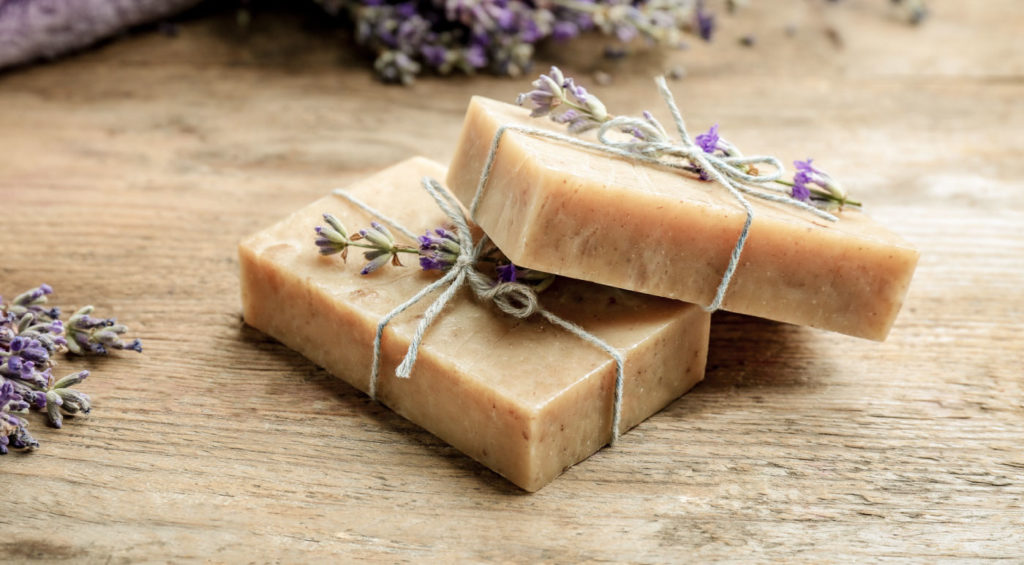 Your skin can easily absorb CBD. Transdermal CBD takes longer to have an effect, but it lasts for longer amounts of time than faster forms like vapes or sublingual tinctures. Lathering it as a soap and rubbing it in slowly and gently is a great way to get your CBD thoroughly soaked into your skin.

CBD has powerful anti-inflammatory properties which make it helpful for a wide range of health conditions. In particular, it can help protect your skin against inflammatory damage and help alleviate skin conditions involving inflammation, such as dermatitis and acne. Once it is absorbed, the CBD passes these anti-inflammatory benefits to the rest of your internal body.

Topical CBD can help relieve several types of chronic pain, including:
Muscle pain
Joint pain
Neuropathic pain
Possible Side Effects of CBD
CBD has a very good safety profile as a cosmetic product. Any complications from CBD use tend to be quite mild. The most common side effects from CBD use include:
Drowsiness or sleepiness
Dizziness
Diarrhea
Changes in appetite or weight
Occasionally, mild irritation of the skin can occur where it was rubbed on.
Final Thought on CBD Soaps
CBD soap is a safe and innovative way to absorb CBD into your body's system, plus it promotes good hygiene. Try one of the products from our list of the best CBD soaps and see for yourself what kinds of benefits and perks these soaps can have on your daily health routines.