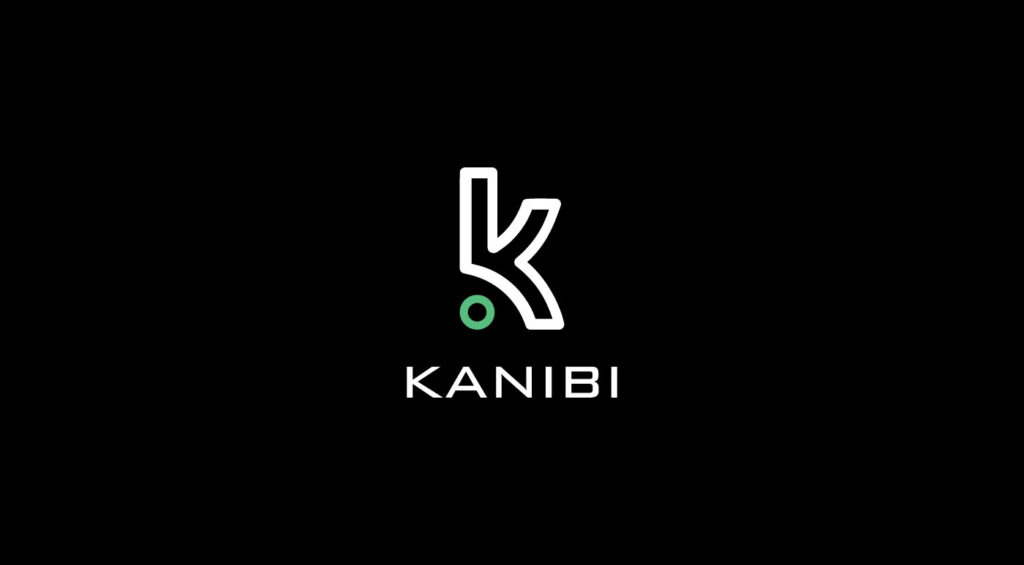 When you join a team that already has a long roster, you have to make a strong effort to stand out from the crowd. It isn't enough just to show up. When Kanibi launched their brand just this year, they made sure they were ready to rise to the challenge of offering CBD products that can go head to head with top competing brands.
Who Is "Kanibi"?
Kanibi is a CBD brand launched with a focus on "care and precision." In fact, for co-founder Trevor Hiltbrand, this isn't the first health supplement venture. He also has his name on Transparent Labs, a company that produces a line of protein and wellness shakes.

What that endeavor shares with the latest is the commitment to quality. Neither of these brands contain any artificial additives or preservatives, ever. The ingredients are meticulously chosen and science-backed.

Transparent labs is aptly named for its openness in presenting the ingredients. Kanibi products stand by the same promise.
A Standard of Quality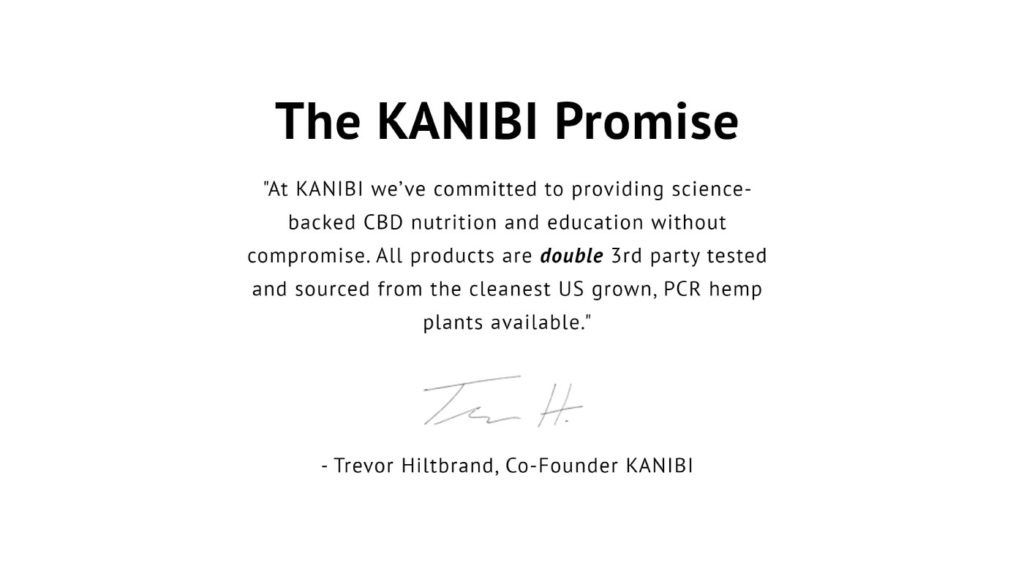 Lab-tested CBD is a necessary standard within the industry, but Kanibi doesn't want to be standard. All of their CBD is doubled-tested by third party labs. Third-party testing ensures that there truly is nothing harmful within the extract. Doing it twice is just extra good measure–and an edge Kanibi has as an industry newcomer.

The tests are necessary for proving the purity of the extract, and best practice for ensuring that happens is by starting with high quality hemp. Only USA-grown organic hemp makes goes into Kanibi products, ensuring it's premium quality.

Once the CBD is ready to go into the product, those ingredients are subject to the same scrutiny. Absolutely zero artificial colors, flavors, or preservatives go into these products, making them safe options to use.
Products
Their product line so far is limited. It's streamlined to a Full Spectrum CBD Oil Tincture and a CBD Enhanced Sports Cream.

It may seem strange to try to stay competitive in such an exploratory field with two of the most simple formulas. The more you learn about the brand, however, the more it makes sense to want to perfect the basics first.

It takes time to develop science-backed ingredients, and that's the priority that is integral to the Kanibi brand.

It's unclear whether we can say to expect additions to the product line over time. Judging by Transparent Labs and their catalog of pure work-out supplements, it could be safe to assume there will be more.

In the meantime, what you can get two very solid, safe, and effective products.
Full Spectrum CBD Oil Tincture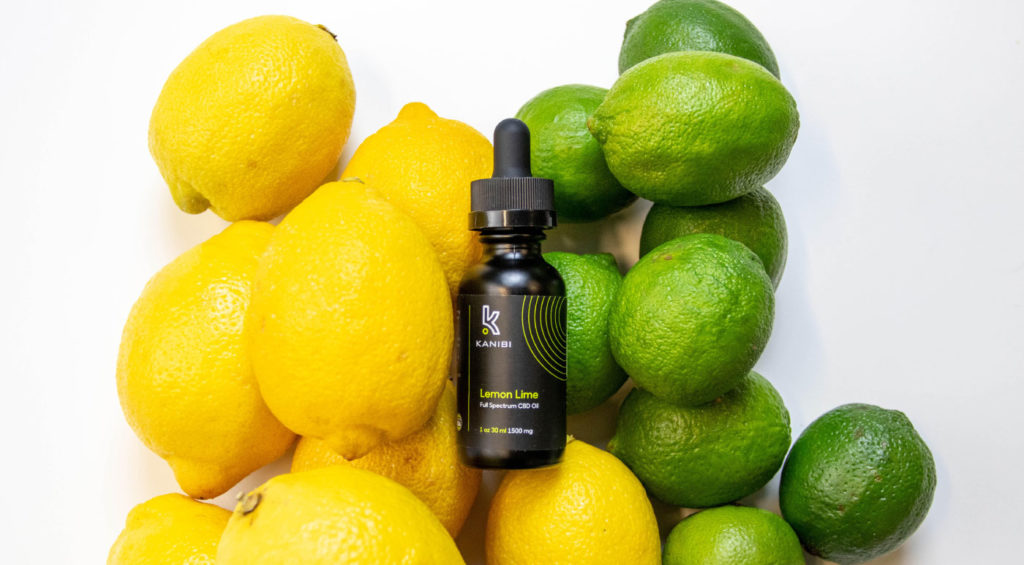 Since the dawn of legal hemp, CBD oil has been perhaps the most classic way to dose. The Kanibi full spectrum CBD oil tincture comes in two potencies and two flavors, and both come in 1 ounce sizes.

The product page describes this tincture as "pure, straight-from-the-plant, full spectrum CBD." Full spectrum denotes the presence of THC, but it's limited to 0.3%. This concentration is the same across all CBD products, as it's the amount that confirms that the plant is hemp. While it's not enough to produce a high, it does allow the "entourage effect" to take place. Different cannabinoids work in harmony with one another, making the CBD more effective.

The flavors are as mindfully chosen as all other ingredients in this CBD oil tincture. Customers can choose from Choco Mint or Lemon Lime–both equally considered "complex and refreshing."

Both flavors also come in 750 or 1500mg options. These sizes are intended to be compatible with the needs of novices and experienced CBD users alike. As with any oil, the amount you take will dictate the dose that's administered. If you know you're someone who regularly needs higher doses, the 1500mg option is available.

The 750mg bottle is priced at $69. The 1500mg bottle costs $129.
Full spectrum tincture is intended for all types of uses. It can be taken orally to ease both physical pain and anxiousness, sleeplessness, or stress. Some people shy away from CBD tinctures, having been burned in the past by terrible tasting products. Kanibi's products do well at masking some of the pungent taste, making it much more pleasant.

There are reasons, other than taste, as to why someone might be turned off from using a tincture. As mentioned, they are notoriously hard to get a consistent dose. Also, although the oral application does promote all-over wellness, some cases need to go directly to the source.

Kanibi also offers a topical to accommodate those needs.
CBD Enhanced Sports Cream
The CBD Enhanced Sports Cream is a light and smooth cream that comes in a mess-free pump bottle. For aches and pains associated with intense workouts–or any other joint or skin pain you might experience–this cream gets right to work directly on the skin or muscles that need it most.

There will always be some element of absorption time, but this method allows for much faster action than oral consumption methods which take time to digest and begin to work.

Customers report a strong minty scent which can be attributed to eucalyptus and menthol. These are two invigorating scents that are tied to pain relief and help to enhance the anti-inflammatory effects of the CBD.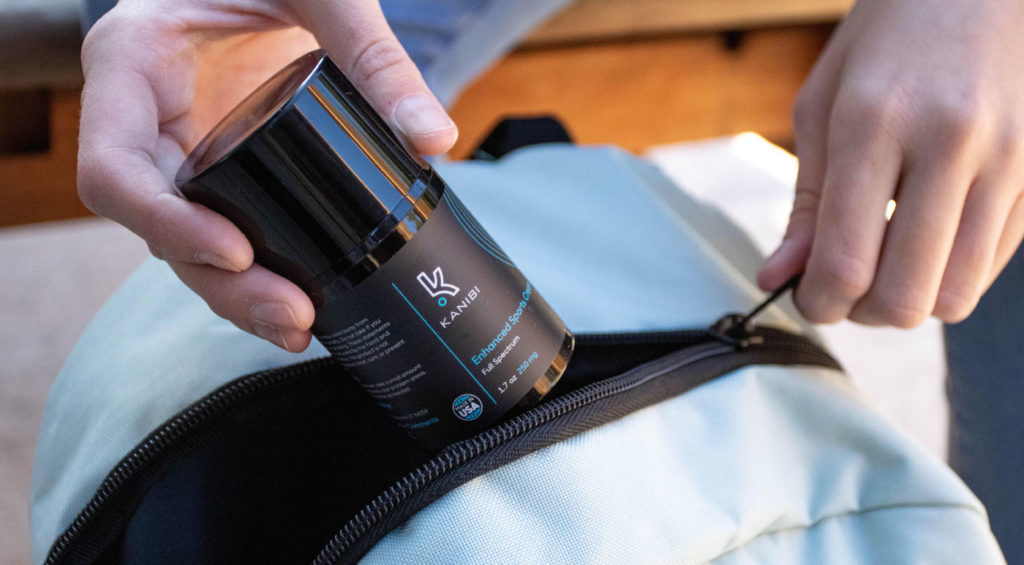 For better or for worse, you have fewer options to consider with this sports cream. However, Kanibi does start applying discounts if you add a second or third bottle to your order. A single bottle costs $49. Buy two and get a 9% discount; buy three and enjoy 16% off.
CBD Combo Pack
Like the sound of both products? Why not try them both!

While the price can easily add up to a significant purchase, Kanibi created a CBD Combo Pack that cuts 15% of the retail price of the products. It includes both of the CBD tincture flavors (at 750mg each) and a CBD Enhanced Sports Cream.

Of the short catalog of Kanibi's products (so far), this CBD Combo Pack is reportedly the most commonly purchased of them all. It offers flexibility in taste and function, and (perhaps the true sticking point) free shipping.
Customer Service, Shipping, and Reviews
Returning power is often limited for personal care products, but Kanibi's commitment to success and happy customers prevails. Any customer unsatisfied with a product is able to return it and get a full refund.

As for discount programs, Kanibi makes themselves accessible via email to apply military or veteran discounts.

They also run a Referral program, so you get rewarded for spreading the word. The more you share, the more you save.

All other inquiries can be met during business hours on their help line.

As for shipping, it's free so long as you spend $100. The Combo Pack and the 1500mg Tincture qualify for free shipping on their own because they meet this mark.

If you're just starting out, the Combo Pack is a great place to start. You get to understand the effects of all three products. If you don't like them, it's as easy as organizing a refund. However, the reviews are a good testament to just how effective these products are.

Kanibi strives for quality, and their customers happily report that they deliver. If you're new to the CBD buzz or looking for a fairly-priced option to keep your mind and body happy and healthy, your quest for a great-tasting, user-friendly, high-quality product is over.