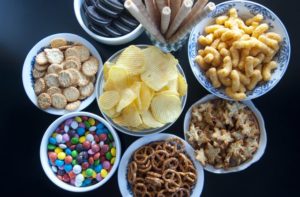 Many people in the United States and numerous other countries frequently report that they snack at least on occasion. In fact, according to Mintel's most recent study that was polled back in 2015, nearly all Americans (a whopping 94%) snack at least once a day. Additionally, 50% of adults in the United States reported that they snack two to three times per day. A total of 70% of the adults in the United States that were polled for this study have agreed that they consider almost any foodstuffs to be a snack item. This is an increase of 30% from their 2014 poll on snack frequency, in which only 64% of Americans said that they snack at least once daily.
Individuals that are part of the Millennial Generation (which encompasses consumers that are aged 24 to 39 based on the most commonly accepted range) are significantly more likely to snack compared to consumers that fall into an older Generational Cohort. To be exact, 24% of Millennials most likely to snack frequently based on the findings of the 2015 poll. Millennials reported to often snack three to four times per day. This is likely due to the fact that when consumers in the Millennial Generation are compared to other generations, Millennial consumers are more likely to be either emotional and / or functional snackers. This is to say that Millennial consumers are more likely to snack more often because of the fact that many of those consumers are using snack foods as a crutch for dealing with various emotional states. Of these Millennials polled, 27% report that they snack because they are dealing with feelings of boredom, and a further 17% reported that they snack because they are stressed out by one or more things going on in their life. This isn't all too surprising, however, as it has long been known that there is a direct link between various emotional states and snacking. Back in 1999, there was a study done with 60 students over the course of seven days that illustrated the link between the number of "hassles" that each student faced in their daily lives and how that impacted their snacking. The number of hassles that the 60 students reported during the week-long study was significantly correlated with the number of snacks that they consumed.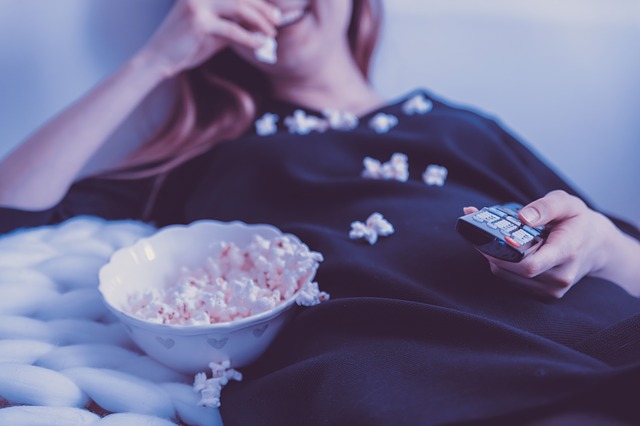 Snacking, particularly when nutrient-devoid and unhealthy snacks are chosen, can be a contributing factor in feeling detrimental effects on your overall health. Unhealthy snacking can lead to obesity and numerous risk-factors related to obesity, such as an increased risk of developing , an increased risk of heart disease, an increased risk of developing certain forms of cancer, an increased risk of suffering from a stroke, an increase to the risk of developing Fatty Liver Disease (which is also known as Non-Alcoholic Steatohepatitis, or NASH for short), and an increased risk of developing kidney disease. Additionally, obesity often leads to hypertension (high blood pressure), sleep apnea, Osteoarthritis, and problems during pregnancy with each of these carrying their own health risks and comorbidities.
However, when choosing healthy foodstuffs to snack on and limiting the frequency and amount that you snack on, snacking can be very healthy for you and has many health-centric uses, such as providing you with a boost of energy during periods of increased activity or can be used between meals to help you to avoid overeating during meal times, which leads to less food being eaten overall. When choosing a snack, it's important to pay attention to the Nutrition Facts Label, which MedlinePlus (a section of the U.S. National Library of Medicine that is managed by the U.S. Department of Health & Human Services) has provided a thorough explaination on what to look for on Nutrition Facts Labels, and how to properly read them. You should also keep your specific dietary needs in mind when choosing snacks that are right for you. If you're unsure about any dietary needs that you may need to follow, bringing up your concerns with your Primary Care Physician or a Dietician (alternate spelling: dietitian) is highly recommended not only by us but also by the medical community.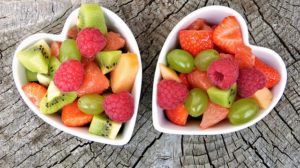 Health complications can drastically change which kinds of snacks will be healthy snacks for you, such as needing to decrease your carbohydrate (for Type 1 and Type 2 Diabetes, various metabolic syndromes, et cetera) or sodium intake (for hypertension, edema, cardiovascular disease, et cetera, or needing to increase your Vitamin B12 or Vitamin C intake (pernicious anemia and scurvy, respectively), as a couple of common examples. Additionally, you might have certain "trigger" foods if you suffer from an illness such as Irritable Bowel Syndrome (IBS), Inflammatory Bowel Disease (IBD), Crohn's Disease, Lactose Intolerance, or one (or more) food allergens. Because of the aforementioned outlined reasons, and a variety of other reasons, making smart decisions when snacking can be very important, and choosing a snack item that fulfills more than just the need for food is great because it provides the most efficacy in helping you to stay (or to get!) healthy.
How CBD-Infused Snacks Can Help You: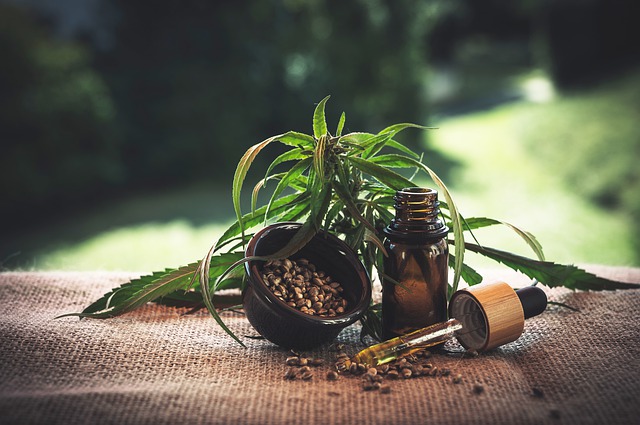 CBD-infused snacks make for a great snacking choice because they not only provide you with a boost of energy from the food product itself, but they will also provide you with all of the health benefits that CBD provides. CBD-infused snacks are often more filling than some other snack choices because CBD has been linked with helping to curb your appetite and boost your metabolism. CBD is also known to help mitigate the negative impact that a variety of illnesses and health problems can cause. This not only includes your physical health and your mental health, but your overall emotional wellbeing as well. Because CBD-infused snacks can make for some of the best snack food choices (not only for their health benefits but also for their taste), we have chosen our Top 10 picks for the best CBD-infused snacks. We have tried to cover every popular snack-type (sweet, salty, and savory) and to provide you with a variety of very different snacks in the hopes that we can help you to find a snack product that really excites you and makes healthy snacking more rewarding.
1. CBD American Shaman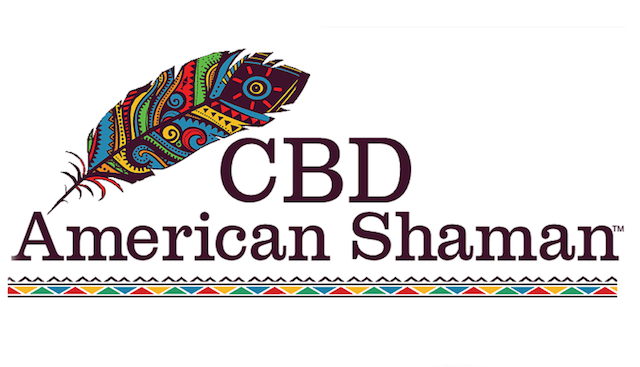 Based in Kansas City, Missouri, CBD American Shaman was founded by Vince Sanders in 2015 and is currently one of the fastest-growing CBD chains in the United States. CBD American Shaman employed more than 150 employees (mostly in the Kansas City area) in 2019, and has been steadily growing their brand and impact over the past five years since first opening. CBD American Shaman is proud to provide its customers with "ultra-concentrated" and "terpene-rich" CBD oil that was derived from all-natural and high-quality industrial hemp that was locally sourced from farms that strive to practice cruelty-free and sustainable agricultural practices.
Each of CBD American Shaman's products is made from CBD that was extracted from 100% Certified Organic and Non-GMO industrial hemp and has no detectable traces of heavy metals, insecticides, or other harmful foreign substances. Additionally, almost all of their products (excluding a few select CBD edibles products, each of which is properly labeled) are Certified to be completely Gluten-Free. The CBD extract that they use in each of their products is batch tested using Ultra Performance Convergence Chromatography (UPC2), which utilizes CO2 and chromatography equipment that is one of the fastest and most reliable pieces of cutting-edge technology that is currently available for chromatographic testing. Because of this, the CBD that is used in the products manufactured and distributed by CBD American Shaman is some of the cleanest and most potent CBD available on the market today.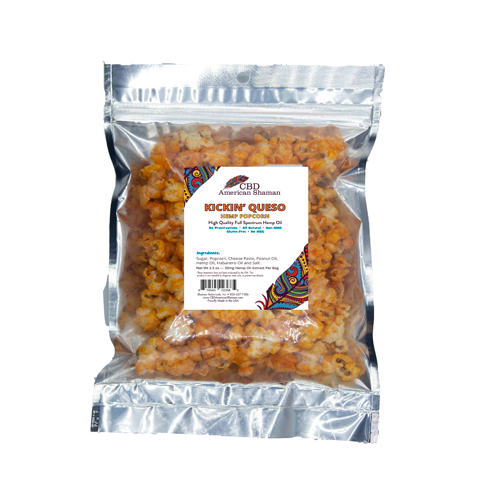 The product from CBD American Shaman that we feel makes for a delicious and healthy snack is their CBD-Infused Popcorn, which is available in two delicious flavors: Kettle Corn and Kicking Queso. The Kettle Corn flavor has a nice hint of sweetness that is a hallmark of Kettle Popcorn, and the Kicking Queso has a very nice cheesy flavor with a little kick of heat behind it. Each bag of popcorn contains 3 oz. of popcorn with a total of 30 mg of CBD per bag. Both flavors contain very few ingredients: sugar, popcorn, peanut oil, maltodextrin (for texture), natural flavors (which will vary depending on the flavor in question), 100% Organic CBD hemp oil, and salt.
2. Urban Roots Hemp Co.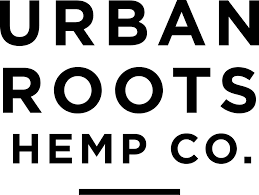 The Urban Roots Hemp Co. was co-founded and is co-owned by Josh Bernicchi and a few of his business partners and is headquartered in Wauconda, Illinois. Josh Bernicchi said that he and his Urban Roots Hemp Co. partners wanted to create a store that would be able to help their customers to deal with anxiety, to have access to better pain management aids, and to mitigate other health issues. They additionally have a goal of educating people about the health benefits of both cannabis-based supplements and hemp-based supplements. It is because of how strongly Josh and his partners felt about these goals that have led to Urban Roots Hemp Co. being a very trusted and recommended provider of potent, safe, and affordable CBD products.
The CBD products sold by Urban Roots Hemp Co. are made in Michigan using locally sourced 100% Certified Organic industrial hemp, which was cultivated by farmers that practice cruelty-free and sustainable farming practices for each of their crops because of how committed they are to providing ethical and healthy agricultural products that have the most minimal negative impacts on the environment as possible.
The snack we recommend for those of you that have a sweet tooth and enjoy fruit-flavored gummy style candy is one of Urban Roots Hemp Co.'s large gummy squares. Specifically, we recommend what they call their Kozmic Orange Creamsicle 50 mg Gummy with "Asteroids". This gummy contains 50 mg total of CBD. The CBD used in this gummy is an organic industrial hemp-derived isolate and the gummy is also terpene-dense, for an increase in the products' overall efficacy. The cleverly named "Asteroids" on the Kozmic gummy are actually Nerds candy, a small and crunchy kind of candy that comes in a variety of colors and fruit flavors.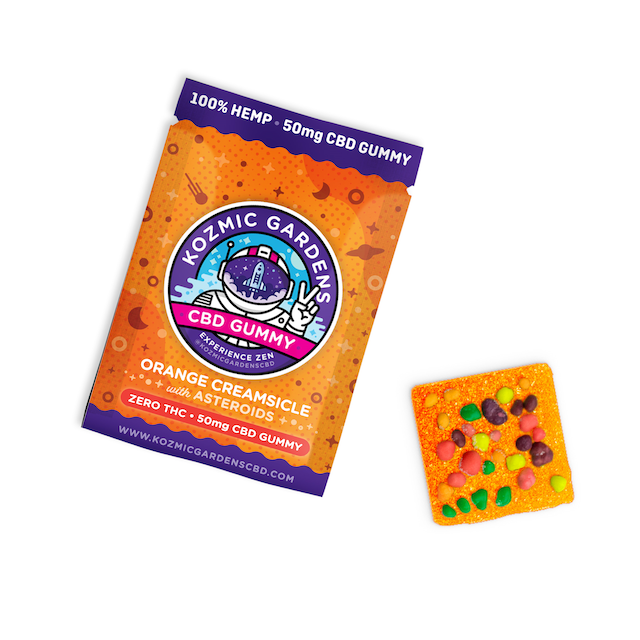 If the Kozmic Orange Creamsicle 50 mg Gumy with "Asteroids" doesn't sound like a flavor that you would enjoy, Urban Roots Hemp Co. can still provide you with a delicious and potent CBD-infused gummy with one of their other flavors, both with and without the inclusion of the "Asteroids". The gummy flavors that you can choose from are their: Kozmic Orange Creamsicle, Kozmic Green Apple, Kozmic Blue Razz, Kozmic Gardens Cherry, Kozmic Tropical Fruit Punch. Each of these flavors can be purchased in either the "Asteroids" covered variety or a plain variety that does not feature the Nerds candy. In addition to each of these flavors, Urban Roots Hemp Co. has one final gummy product that is available, which is their Kozmic Sugar-Free 50 mg Gummy. The sugar-free gummy is currently only available in the Kozmic Tropical Fruit Punch variety at present, and can only be ordered without the Kozmic "Asteroids" in order to stay completely sugar-free. Each of these gummies contains a potent 50 mg of total CBD regardless of which flavor you choose, and each of the flavors available is really enjoyable.
3. JustCBD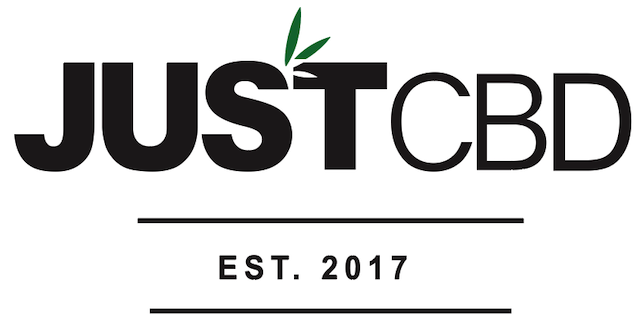 JustCBD is headquartered in Coral Springs, Florida and has an office in the United Kingdom, which is located in London and which helps with local customer service and distribution throughout Europe. Owned by the Ash Group of Florida Inc., and founded in 2017, JustCBD has a lot of experience when it comes to manufacturing and distributing high-quality CBD-based products, even though JustCBD itself is a relatively young company. JustCBD is a proud member of The Florida Hemp Council (FLHC), which is a non-profit trade body that is designed to promote the State of Florida's so-called "good actors" in the CBD industry and to additionally assist the local authorities in holding what they refer to as "bad actors" in the CBD industry accountable for any harm that they cause.
The founding members of The Florida Hemp Council include Blue Moon Hemp, Blume Hemp, Evello Global, Evio Labs, GenCanna Global, Green Roads, Mission Lago Farms, Natural Life, and Veritas Farms, among a number of other leading farmers, hemp processors, CBD manufacturers, wholesalers, and local retailers. All members of the FLHC are held to very high standards when it comes to the manufacturing and the selling of CBD products, which helps to ensure that any CBD-based products that you purchase from an FLHC member is going to be one of the utmost CBD products in terms of quality, potency, efficacy, and purity.
Each of JustCBD's products is manufactured using CBD that was extracted from 100% Certified Organic industrial hemp that was locally sourced and that undergoes careful extraction and processing using some of the most cutting-edge techniques and utilizing the Gold Standard practices. Each of JustCBD's various CBD products undergoes strict and thorough third-party laboratory testing to ensure that the quality and potency of the product in question is up to JustCBD's and the third-party laboratory's highest standards. The most recent laboratory reports from the batch testing that is performed for each product that is for sale on JustCBD's website is available via a text link on the site's top bar, making it a quick and painless process to find out what the specific cannabinoid profile is for each product.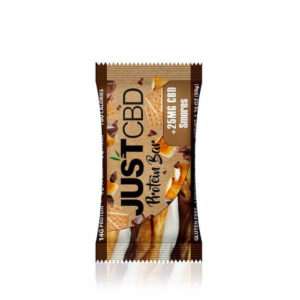 The product that we would recommend as a snack for when you need a boost of energy is one of JustCBD's protein bars. These bars can be bought as single bars or can be purchased in a case of 12 bars (for most flavors), with six flavors available. The flavors that you can currently buy as either a single or in a case of 12 bars are Caramel Almond, Cinnamon Pecan, Peanut Butter, or S'Mores. The last two flavors that are available but that can only be purchased as single bars currently are their Birthday Cake flavored protein bar and their Cookies & Cream flavored protein bar. Each protein bar contains 25 mg of total CBD, and have varying Nutritional amounts. Each bar is 180 total calories. The protein bar that contains the most protein is their Cinnamon Pecan (at 20 g of protein per bar) and the bar that contains the least amount of protein is tied between the S'Mores bar and the Birthday Cake bar, both of which contains 14 g of total protein. For sugar content, the bar that contains the most is the Birthday Cake at 8 g of sugar, and the bars containing the least amount is tied between their Peanut Butter, Caramel Almond, and their S'Mores bars at 4 g of sugar each. Finally, for fiber, you can get the bar that has the most amount of fiber per bar, which is their Cookies & Cream bar at 8 g of fiber, and for the flavor that contains the least amount of fiber is their Birthday Cake at 2 g of fiber per bar. It's clear that even at the lower ends of the total amount available of fiber and protein, the bars with the least still pack a powerful (and healthy) punch!
4. SNAAC CBD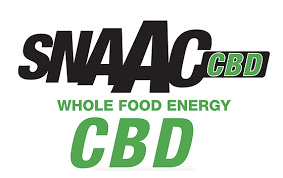 A joint partnership between SNAAK Bar and CV Sciences, SNAAC CBD is one of the world's leading manufacturers of CBD-based sports energy bars. Both of the companies involved are headquartered in California, and both have brought their respective expertise to the table in order to create one of the world's highest quality CBD-infused sports bars with an efficacy rate that is lauded by SNAAC CBD's numerous customers. The original SNAAK Bar was created by a Registered Dietitian athlete who spent countless hours refining a recipe to make a delicious and potent sports bar, and CV Sciences is one of the largest and most respected CBD extracting and processing companies in the world. Because it is these two specific companies that have partnered up to make SNAAC CBD, the end result is a sports bar that is CBD-rich, healthy, and filling.
Each of the SNAAC CBD sports bars is infused with CBD that was extracted and processed by CV Sciences. The potent phytocannabinoid-rich CBD oil is then expertly mixed into a sports bar recipe that has been developed by SNAAK Bar specifically to provide the consumer with a healthy boost of energy. This sports bar does exactly as SNAAK Bar has intended, and provides the consumer with all of the health benefits that a potent dose of CBD can provide. Each of SNAAC CBD's sports bars contains 15 mg of CBD in total and are comprised of 12 different so-called "superfoods" that have been linked with providing a more potent boost to a person's overall physical, mental, and emotional health in comparison to what most other foods are capable of providing.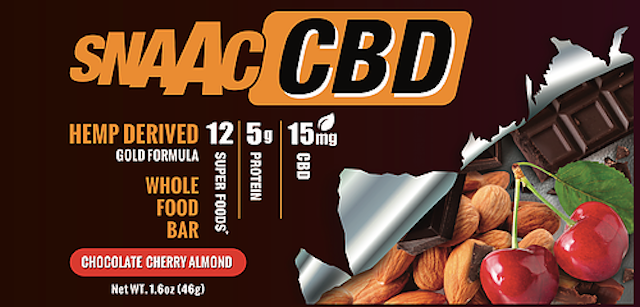 The Cherry Almond Chocolate Bar 8 Count is a wonderful snack because of its great taste, the potency of the CBD that is present, the efficacy it provides as a sports bar and as a CBD supplement, and because of how filling it is as a snack. If a Cherry Almond Chocolate Bar doesn't sound like something that you would want, SNAAC CBD has a second flavor that is available: Lemon Cream Crisp Bar 8 Count. On the other hand, if both of these flavors sound like something you would like to give a try, SNAAC CBD has you covered there as well, because they offer a Variety Pack which contains four of each bar flavor, allowing you to find out which one of their two flavors that you personally prefer, or allowing you to simply just mix it up and have a little variety in your snacking. Each bar is 200 calories in total, regardless of the flavor, and each bar provides 5 g of total protein and some of the Recommended Daily Value (%DV) of a couple of important Vitamins and Minerals. The Cherry Almond Chocolate Bar provides 1 mcg of Vitamin D (6% DV), 44 m of Calcium (4% DV), 2 mg of Iron (10% DV), and 262 mg of Potassium (6% DV). The Lemon Cream Crisp Bar, in comparison, provides 0 mcg of Vitamin D (0% DV), 61 mg of Calcium (4% DV), 2 mg of Iron (10% DV), and 185 mg of Potassium (4% DV).
5. Weller
Weller is a CBD-infused food and beverage company that is headquartered in Boulder, Colorado and which takes its company name from the mindset that is shared by the two founders. This shared mindset can be boiled down to a simple point: Who doesn't want to feel better than well? Weller is better than well.

This CBD company was founded in 2017 by co-founders John and Matt. John and Matt have been making a variety of successful products in the natural food and beverage industries for decades, and decided to team up to create the company's flagship product, Weller's Broad-Spectrum extracted CBD-infused Coconut Bites. Weller started growing at an increased pace in 2018 when the 2018 Farm Bill was signed into Federal Law. After having seen the effects that their CBD-infused snack was having on their local customers, they wanted as many people as possible from all over to benefit from the numerous health benefits that CBD provides, while also being able to enjoy the Coconut Bites that have garnered a lot of adoration from snackers since it was first created and sold.
In 2019, John and Matt used the same standards and approaches to launch two new CBD-based product lines: their CBD Sparkling Water line and their CBD Drink Mixes. Today, Weller is bigger than ever, and are still manufacturing and selling high-quality and potent CBD-based snacks and beverages using potent CBD oil that was carefully extracted from Colorado-grown and 100% Certified Organic industrial hemp.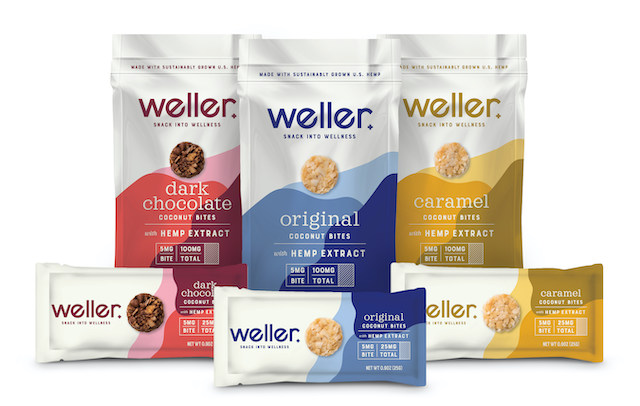 The snack food available through Weller that we would recommend to our readers is their Coconut Bites. These Coconut Bites are available in three different flavors and can be bought in either single-serving packs or multi-serving packs. The Coconut Bites flavors that are available are Caramel Coconut Bites, Dark Chocolate Coconut Bites, and Original (unflavored) Coconut Bites. You can buy each of these flavors on their own, or you can buy either a Sampler Variety Pack Single-Serving bundle or a Super Sampler Variety Pack Multi-Serving. Both of these sampler variety packs include one pack of each of the three flavors. The Multi-Serving sampler pack comes with three 100 mg pouches (which is equivalent to a total of four single-serve pouches by total CBD content), and each individual pouch has 100 mg of Broad-Spectrum extracted CBD. The Single-Serving variety bundle is made up of one pouch for each of the flavors, and each pouch contains a total of 25 mg of CBD. If you opt to buy a specific flavor or flavors as opposed to buying the sampler variety packs, you can choose to buy either a single-serving three-pack, a single-serving ten pack, or a single multi-serving pack. The variety pack is excellent for finding which flavor is your favorite, or for allowing you to mix things up depending on your snacking mood. Additionally, the multi-serving pouches are excellent for those that aren't always consistent with how much or how often they snack because the bigger bag contains the equivalent of four single-serve pouches letting you have a little snack or a large snack when you want. Regardless of which flavor appeals to you the most, or which pouch size best fits your lifestyle and snacking needs, Weller's Coconut Bites really make for an excellent, delicious, and healthy snack.
6. Green Roads
Pharmacist Laura Fuentes and political veteran Arby Barroso founded Green Roads all the way back in 2012, making it one of the older CBD companies still on the market today. Green Roads' longevity can likely be attributed to the company's core goal of providing the best possible CBD products that are available in the current market to as many customers as possible, which they achieve by offering very competitive prices on their very high-quality and potent CBD product lines, which span across a wide variety of different CBD-based product types, such as CBD oils, tinctures, topicals, soft gel capsules, CBD teas, CBD coffees, terpenes, and CBD syrups. The high-quality nature of these products and the variety of products that are offered by Green Roads is one of the reasons that there are countless highly satisfied customers worldwide, comprised of both new customers and repeat customers alike.
Green Roads achieves manufacturing such high-quality CBD products in part due to the fact that co-founder Laura Fuentes is an accomplished pharmacist, and co-founder Arby Barroso is currently serving as the Chair of the Medical Marijuana Advisory Board for Broward County, in the state of Florida. The extensive professional backgrounds of the two founders are not the only impressive fact when it comes to Green Roads as a company. Green Roads has been featured on CBS 4 Miami, has been featured in Cosmopolitan magazine and in Inc. Magazine, as well as being heavily featured in several other notable print and web publications, particularly those that cover the CBD market and CBD products. Green Roads has also won the "Best CBD Product" award at the annual Cannabis Business Awards for the 2018 awards ceremony. Arby Barroso also won the "Advocate of the Year" award during the same Cannabis Business Awards ceremony due to his tireless efforts in educating people on the numerous benefits of cannabis and CBD use, both from his work as Broward County's Chair of the Medical Marijuana Advisory Board and through the Green Roads.
Each CBD-based product that is manufactured and distributed by Green Roads undergoes an admirably stringent third-party laboratory testing process. This testing process mandates that each product complies with very strict guidelines in the areas of potency, purity, safety, and efficacy. Each product gets regular batch tests, and the results of each batch test are printed out and attached to each product order that gets shipped out to a customer. These batch test results are additionally linked to a QR code that is provided with each product for even easier tracking of the laboratory's findings. The quality nature of these CBD products, the variety that is available, and the continued efforts made by Green Roads' founders and employees in providing the best possible products at competitive prices is probably why Green Roads' products can be found in more than 10,000 specialty shops where they are being sold all across the United States.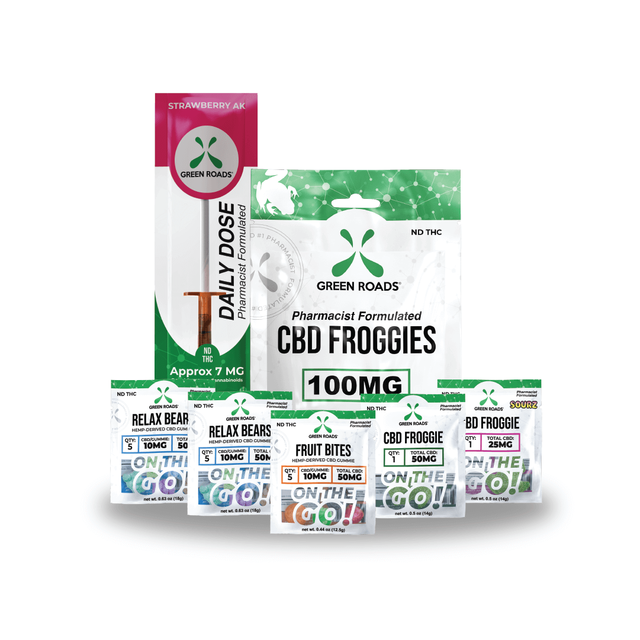 The snack we recommend from Green Roads is for our sweet tooth readers. We highly recommend their Sweet Tooth CBD Bundle, which is a sampler of all of their delicious sweet CBD snacks. The sampler includes one pack of their 25 mg On the Go! Froggies Sourz, two packs of their 50 mg On the Go! Relax Bears, one 50 mg On the Go! Fruit Bites pack, one 7 mg Strawberry AK Terp Daily Dose, one 100 mg Froggies pack, and one 50 mg Froggies pack. This sampler will help you to figure out which of Green Roads' high-quality and delicious fruity gummy edibles is just right for you or can be ordered over and over again to help ensure you always have a nice variety of different gummies to snack on. Additionally, unlike some other CBD company's offerings, this variety pack has both regular fruit gummies and sour fruit gummies included, which is always a nice bonus for those of us that don't always want sour fruit gummies but do enjoy the occasional one. Each of these sweet snacks is delicious and contains comparatively potent levels of total CBD per each product.
7. VELOBAR CBD

VELOBAR CBD was founded by Oregon native and cyclist enthusiast Brant Reiter in December of 2015. The idea to start VELOBAR CBD occurred to Brant Reiter one day when he was cycling through Rhode Island's East Bay countryside one cool summer morning. Earlier in the preceding week, Brant conducted an interview for Cannabis Frontier—which was the YouTube channel that he was running at the time—with a local caregiver who was making medical cannabis edibles using only healthy food-based ingredients. According to Brant, something that the caregiver that he was interviewing said really stuck in his mind and he was mulling it over during the morning cycle through East Bay. The thing that she said that he couldn't stop thinking about was to the effect of: "You're giving your body medicine. Why pollute your body when you're trying to make it better?" It was with this in mind a few weeks later that Brant Reiter found himself back in Oregon in a kitchen with a local nutritionist developing a cannabis-infused protein bar.
This protein bar is what eventually became the eponymous VELOBAR, which had to meet a set of criteria that Brant Reiter had outlined when coming up with the recipe. The Velobar would have to follow five specified rules: 1) the bar had to taste better than any protein bar available on the market, including protein bars that did not contain Cannabinoids; 2) it had to have a high protein content and had to achieve this high protein content from plant-based "superfood" ingredients like nuts and seeds; 3) all of the included ingredients had to be organic, gluten-free, non-GMO, and vegan-friendly; 4) Cannabinoids had to come from the highest-quality local sources, and be available with full transparency via laboratory test results, and; 5) each bar had to be consistent in the total dosage present. It is because of these rules and the tireless efforts made by Brant Reiter since founding VELOBAR CBD and creating the VELOBAR protein bar that the company is named after.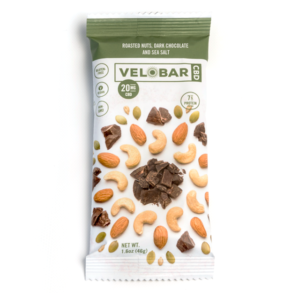 VELOBAR CBD's CBD Roasted Nuts, Dark Chocolate, and Sea Salt VELOBAR Snack is a snack product that we would recommend to those of our readers that are in search of a snack that is both sweet and salty. The CBD Roasted Nuts, Dark Chocolate, and Sea Salt VELOBAR Snack are available in either a 4 bar count or a 12 bar count, and each of the bars contains 20 mg of CBD in total. Each bar is 1.6 oz (46 g) and is made from nutritious, high-protein "superfoods" and contains pure cannabidiol which was carefully extracted from premium 100% Certified Organic and locally-sourced industrial hemp. The bars contain no detectable traces of THC, is certified to be gluten-free, is completely vegan-friendly, guaranteed to be made using only Non-GMO ingredients, and each of these snack bars contains a total of 7 g of protein each. These snack bars are sure to give you a big boost of energy, all while providing you with a healthy, delicious, and filling snack that won't disappoint you.
8. Prescott's Hemp

Prescott's Hemp has an interesting company history. Unlike many companies, Prescott's Hemp wasn't given a name that was a clever play on words, it wasn't named after the founder, it wasn't even named after a person the founder knew. It was, however, named after a family member. A little rescue Marmoset monkey by the name of Prescott. Prescott's original owners were moving to Hawaiʻi, and due to state laws that prohibited them from bringing Prescott with them. Prescott eventually wound up with the family that would go on to found Prescott's Hemp after being originally shipped off to the person that originally sold him to the family that was moving to Hawaiʻi. After around a year-and-half of living with his new family, little Prescott starting exhibiting signs of illness. He refused to eat, started to rapidly lose weight, and began to suffer from seizures. His new family spent countless hours and dollars taking him to various doctors and trying numerous different medications. This family was already very familiar with the health benefits of hemp-based products and—despite this—they sadly did not think to even try giving Prescott CBD to see if it would help. The frantic, frightening, and confusing situation is likely to be at fault for the health benefits of CBD not being at the forefront of their thoughts. Regardless, Prescott eventually passed away due to his mysterious illness. As a way to honor Prescott's memory and as a way to help spread how wonderful CBD can be, Prescott's Hemp was born.
Today, Prescott's Hemp is still coming from a place of love and compassion, and this really shines through with how much care they obviously put into each and every one of their high-quality CBD-based products. The CBD that is used in each of Prescott's Hemp's products is a Broad-Spectrum CBD that is extracted from 100% Certified Organic locally-grown industrial hemp. Because of the extraction process used, these CBD products contain the maximum potency level of Full-Spectrum CBD. This CBD oil is terpene-rich, full of beneficial terpenoids, and is flavonoid-dense. The CBD oil is then combined together with all-natural ingredients of the highest possible quality in order to expertly craft a CBD-infused product that will provide its customers with a CBD product with a great amount of efficacy.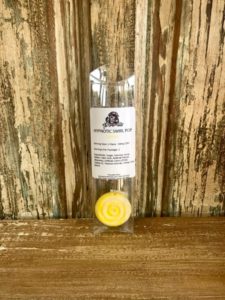 The snack we recommend from Prescott's Hemp is their Hypnotic Swirl Pop Suckers, which are available in seven delightful flavors: Banana, Strawberry, Blue Raspberry, Grape, Cherry, Lime, and Orange. Each lollipop contains a total of 50 mg of whole hemp plant extracted CBD. Each sucker is incredibly delicious and long-lasting, making these the perfect snacks for anyone that enjoys candy but still wants to get a potent dose of CBD. These lollipops—same as all of Prescott's Hemp's products—undergoes strict third-party laboratory testing to ensure that each of Prescott's Hemp's customers will be getting one of the best CBD products which are currently available on the consumer market today. Because of the quality of these CBD products, the commitment of Prescott's Hemp to operating their business with compassion, and because of how delicious these lollipops in particular are, we have no problem listing this product as one of our Top 10 best CBD-based snacks.
9. Fixx Snacks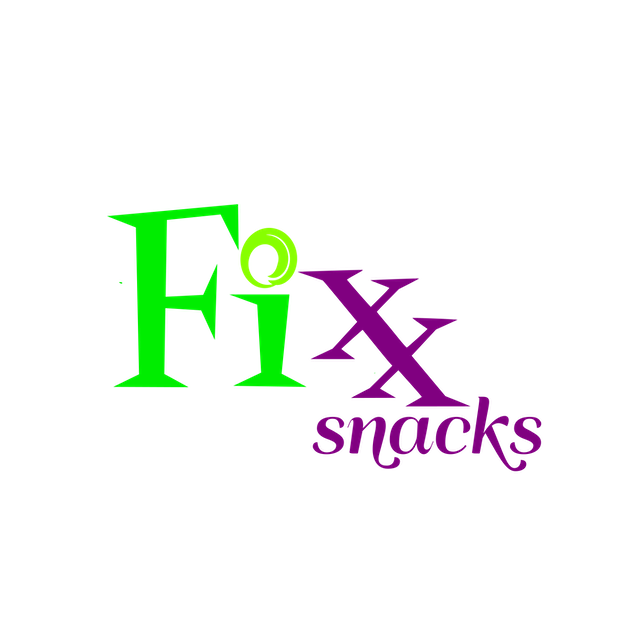 Founded in 2018, Fixx Snacks has one goal: to provide their customers with salty, sweet, spicy, crunchy, chewy, whatever-it-is-you-crave kind of snacks. Fixx Snacks understands their customer's desire to be able to eat their favorite snack flavors but to also be able to snack healthier, which is why they incorporate a proprietary blend of 100 mg of total CBD into each of their snack products. Fixx Snacks only offers one CBD product that a normal person might not necessarily consider a traditional snack, and that's their delicious Single Serve 100th Avenue Lemon Matcha Tea Packets, each of which provides a total of 25 mg of CBD per cup of tea. Aside from this artisanal craft tea, Fixx Snacks is all about the—well—the snacks. Aside from the snack that we recommend from Fixx Snacks that we will talk about near the end of this entry, Fixx Snacks also offers to their customers Honey Roasted Sunflower Seeds in a 4 oz pouch, Fixx Snacks' Gems, and their Roasted Pepitas & Dried Cranberries mix which is available in 4 oz pouch.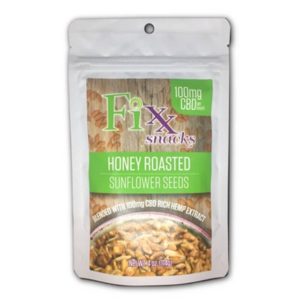 The 4 oz pouch of Honey Roasted Sunflower Seeds that Fixx Snacks has for sale is perfect as a snack straight out of the bag or can be used to add a crunch that packs a CBD punch to anything that you want, like a salad or they can be used as a base ingredient to make Sunflower Oatmeal Cookies or any number of other things. Roasted sunflowers are a very versatile ingredient and a quick and easy snack, and these have been slow roasted with a touch of honey to naturally sweeten them. The Fixx Snacks' Gems make microdosing CBD incredibly easy. Each Gem is individually wrapped and contains 10 mg of industrial hemp-extracted CBD. The Gems are available in four delicious flavors for your snacking pleasure: Watermelon, White Peach, Mixed Berry, and Pineapple. The final snack that is available through Fixx Snacks that we didn't choose as our top pick is their Roasted Pepitas & Dried Cranberries mix, which is another wonderful standalone snack or topping for salads and the like, similar to the Honey Roasted Sunflower Seeds. This mix contains crunchy pumpkin seeds that have been slow-roasted and flavorful dried cranberries. Despite the fact that we did not choose any of these snack products as our favorite snack from Fixx Snacks does not mean they aren't good. Far from it, in fact. Each and every one of these would make a wonderful snack if they sound more appealing to you than our personal favorite pick.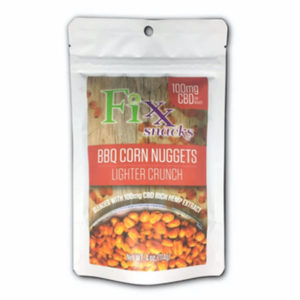 As for what our personal favorite snack from Fixx Snacks, we would like to introduce to our readers to their BBQ Corn Nuggets. Each 4 oz pouch of these corn snacks contains a total of 100 mg of CBD and is a very nice salty, savory, crunchy snack product. These corn snacks are not too crunchy, which is sometimes a problem that some people have with certain crunchy corn-based snack products. These BBQ Corn Nuggets are labeled as having a "Lighter Crunch", and we find that they have the perfect amount of crunch to them to be able to fully enjoy them as an anytime snack. The BBQ flavor that the corn snacks are coated with is a smoky and full-bodied flavor, which is sure to please any BBQ aficionados out there. All-in-all, regardless of which snack you decide to try from Fixx Snacks, we are confident that you will be fully pleased with your snacking options when you find yourself starting to feel a little peckish and in need of a flavorful and filling snack.
10. Hakuna Boutique Hemp
Having been founded in 2016 in Los Angeles, California, Hakuna Boutique Hemp strongly believes in giving back to their communities and to the environment more than they take from each. Because of this philosophy, Hakuna Boutique Hemp dedicates a portion of their revenue that they earn off of their Hakuna Hemp Roast to a variety of charities that benefit the homeless veterans that are located in southern California. Additionally, Hakuna Boutique Hemp donates a portion of the revenue that they earn from sales of their Hobarts Haze to benefit the World Wildlife Foundation (WWF), which is an international non-governmental organization that does meaningful work in the field of wilderness preservation and strives to help reduce human impact on the environment through a variety of hands-on efforts and by providing wildlife conservation and environmental footprint reduction education.
Hakuna Boutique Hemp operates a mobile CBD Cafe in and around the Los Angeles area. This mobile CBD Cafe serves vegan-friendly and 100% Certified Organic beverages and pastries which are sold in sustainable compost packing. Additionally, in order to further reduce their overall carbon footprint, this mobile CBD Cafe does not provide straws, lids or additional and unnecessary wrappers from each of the products that they serve. Hakuna Boutique Hemp's parent company, Hakuna Supply, sells a variety of "stash" boxes for storage needs. Each of these "stash" boxes come with a seed-paper packet. These neat and thoughtful sustainable packets include a biodegradable paper seed circle which is loaded with a mix of pine and spruce tree seeds. These packets are meant to give each customer that orders one of their "stash" boxes a chance to be able to plant and cultivate vitally important trees.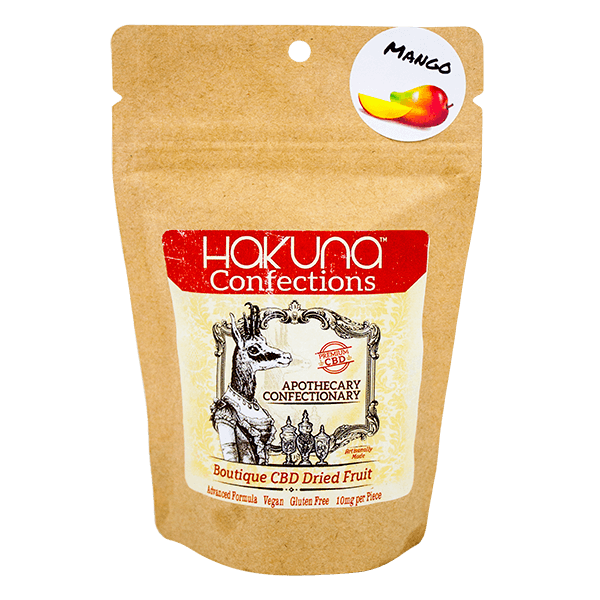 For our readers that like sweet snacks, but prefer healthier and more natural alternatives to gummies, we would like to introduce you to Hakuna Boutique Hemp's Hakuna Dried CBD Mango Slices. Each pouch of Hakuna Dried CBD Mango Slices contains 10 pieces of dehydrated mango. Each dehydrated mango slice is coated in 10 mg of Broad-Spectrum extracted CBD, meaning each bag contains a total of 100 mg of active Broad-Spectrum cannabinoids, making this a very potent snack with no detectable traces of THC present. These snacks are vegan-friendly and are certified gluten-free. Additionally, it's difficult to get a snack that's any more pure and natural than this, as it contains only two ingredients: dehydrated mango and industrial hemp-extracted CBD oil. In addition to the numerous benefits that CBD use can provide, with this snack, you will be able to enjoy the added benefits of mango, including how nutrient-dense they are, their high levels of antioxidants, a boost to your immune system, they are heart-healthy, and they can help to lower your Low-Density Lipoprotein (LDL) cholesterol, the "bad cholesterol" that is one of the most common culprits behind heart attacks and blood clots.