The Best Places to Buy CBD in Hawaii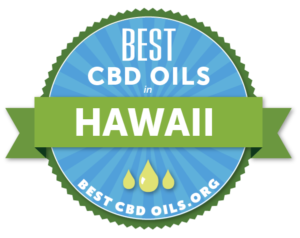 As one of the most popular health and wellness products on the market, CBD is appearing in stores across the country, and Hawaii is no exception, with dozens of places to buy CBD products in Honolulu, Kahului, and the Island of Hawaii. If you'd rather buy CBD online, plenty of wholesale retailers are available: save on affordable CBD products, complimentary delivery service, and an excellent selection of CBD oils, juices, edibles, tinctures, and other CBD products in multiple grades.
For your convenience, we've compiled the best places to buy CBD in Hawaii below, but first let's review CBD's legal status and the medical science behind the product.
Is CBD Legal in Hawaii?


Hawaii legalized medical marijuana back in 2000 with State Bill 862 HD1. It has been amended twice since that time, but the medical use of cannabis and marijuana-derived products remains legal for those who have a qualifying condition and a prescription from their doctor. Something interesting about the laws in Hawaii is that they are one of the only states that allows medical marijuana patients from other states to have access to the drug while they're in Hawaii. Due to these laws, anyone who has a qualifying medical condition can use marijuana-derived CBD in the state of Hawaii.
For those of you who do not have a qualifying condition or just use CBD for recreational reasons, don't fret. The use of hemp-derived CBD is legal for medicinal and recreational use in the state of Hawaii. They enacted a hemp research program all the way back in 2014. This program regulates the cultivation of industrial hemp but not the processing of the plant or products that are made from it. As long as you are purchasing hemp-derived CBD that meets the federal guidelines outlined in the Farm Bill that passed in 2018, you're free to consume CBD.
What Is CBD?
There are over 85 cannabinoids in the cannabis plant, but CBD is different from other cannabinoids through the fact that is is non-psychotroipic. This makes CBD a safe, uncontroversial, and health-promoting alternative to similar products.
In particular, CBD affects the endocannabinoid system, which controls day-to-day functions including mood, sleep, hormone regulation, appetite, and pain. Evidence of progress in any of those categories would be a major breakthrough, but research suggests we're only beginning to understand CBD's greatest health advantages: dozens of chronic medical issues—cardiovascular disease, epilepsy, general anxiety disorders, schizophrenia, Alzheimer's disease, and ALS, among others—might be reduced, mitigated, or prevented via regular CBD usage.
The more we learn about CBD's potential health benefits, the more we'll learn how to use it to reduce risks for everything from insomnia to depression to cancer.
CBD Oil Shops in Honolulu
Honolulu is home to a dozen shops selling premium CBD products. Mr. Hemp CBD (286 N School St, Honolulu, HI 96817) is a 5 star-rated shop selling CBD capsules, spray, salves, gummies, vape cartridges, and CBD oils. All the store's products are tested by thirty-party labs to guarantee quality, and they are a certified retailer for NuLeaf Naturals, Hemp Health CBD and Green Roads CBD Products. 2Higuys (2570 S Beretania St, Honolulu, HI 96826) is another nearby CBD shop, with personalized customer service, an extensive inventory, and excellent hours seven days a week. Right next door is Choke Smoke (2671 S King St, Honolulu, HI 96826). In addition to excellent CBD options, Choke Smoke carries premium e-liquids, Kratom, vaporizers, dab pens, glass pipes, water pipes, rigs, hookahs, and more. If you're downtown, check out Natural Mystic (203 S King St, Honolulu, HI 96813) for affordable CBD, e-juice, and vape accessories; and if you're in the direction of Diamond Head, you can't go wrong with VOLCANO eCigs (449 Kapahulu Ave, Honolulu, HI 96815), the island's most popular CBD shop, which offers a variety of CBD products and online promotions.
Other highly-rated shops selling CBD: Smokey's (159 Kaiulani Ave, Honolulu, HI 96815), Brahddahs Smoke Shop (1232 Waimanu St, Honolulu, HI 96814), Aloha Green Apothecary (1314 S King St, Honolulu, HI 96814), and the always-popular Fly Hi Hawaii (590 Farrington Hwy, Kapolei, HI 96707). Smokeless Hawaii Enterprises (719 Kamehameha Hwy
Pearl City, HI 96782) holds a perfect rating, with high marks for a deep inventory of CBD products and helpful staff. Finally, Down to Earth Organic & Natural (98-129 Kaonohi St, Aiea, HI 96701) is a health market that sells high-quality CBD in the vitamin/supplement section.
CBD Oil Shops in Kahului
There are two CBD shops in Kahului. First, Still Smokin' – Kahului (346 North Market St, Wailuku, HI 96793), open seven days a week. Here you'll find high-quality CBD oil, vaporizers, water pipes, and much more. For those interested in spa options, Maui Hemp Spa (930 Waine'e St, Lahaina, HI 96761) offers premium hemp-derived CBD massages using products developed in Hawaii.
CBD Oils Shops on The Island of Hawaii
Established in 2015, Hale Hookah (60 Waianuenue Ave, Hilo, HI 96720) holds a 5-star rating, with an extensive inventory of CBD products, vape accessories, Shisha, and Dokha tobacco. Customers highlight the knowledgeable staff, friendly customer service, and highly affordable CBD prices.
Additional CBD Resources:
CBD in Honolulu