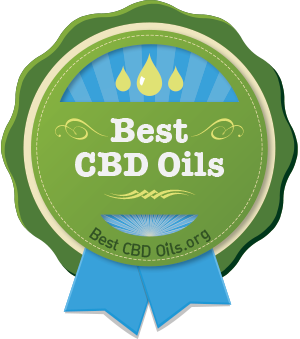 In this article, we've established a ranking system for the best CBD oil companies in the fast growing CBD industry. We hope you find it useful!
It's fair to say that the CBD market is thriving. According to market intelligence company Hemp Business Journal, $130 million worth of products containing the cannabinoid were bought in the U.S. in 2016. And that figure is only set to rise in the years to come, the data analyst believes. Indeed, the source estimates that consumer sales of CBD goods will total an astounding $2.1 billion by 2020 – buoyed, perhaps, by claims that the usage of such products can help alleviate the symptoms of chronic pain, depression and diabetes, to name but a few conditions.
At A Glance: Our Top 5 Picks for CBD Oil Companies
Given the number of CBD oil businesses out there, though, it may be difficult for customers to easily identify which producers are the best of their kind. With that in mind, this list of the 30 top CBD oil companies of 2018 should inform both veteran and inexperienced CBD users on where they can find the providers most worthy of their money.
Methodology
In order to determine which companies were included on this best cbd oil list and how they were ranked, each prominent provider on the market (Note: we pulled our list of brands from other established and credible CBD rankings like: this one and this one.) was allocated six individual Rank Scores based on their performance in the following metrics:
• Potency: The range in strength and maximum potency (in milligrams) of the company's core CBD oils.
• Purity: The percentage of CBD and/or cannabidiolic acid contained in the company's products.
• Innovation: The company's range and variety of products for different needs and tastes.
• Value: The cost of the company's core product, as measured against the average for equivalent products currently on the market. The cheapest and most expensive products in the company's range were also measured against the average.
• Quality: Whether or not the company tests its products for quality and makes the results easily accessible.
• User Experience: Whether educational information is available on the company's website – and, if so, how easy it is to find. Whether the company offers a money-back guarantee was also considered, as were user ratings, which were derived from the following two sources: CBDOilUsers.com and CBD Oil Review.
The Rank Scores were then adjusted to yield a score out of five for each metric, thereby producing the Adjusted Scores. Weighting was subsequently added to the Adjusted Scores based on how well the cbd oil companies best fulfilled the criteria deemed to be most important to each metric.
There was some crossover between metrics. The purity of a company's products was taken into account when considering their overall quality, for example. However, in these cases, the "additional" metric was later given a low weighting so as not to skew the calculations in such a way that they would effectively be duplicates of one another.
Lastly, the Adjusted Scores for each metric were tallied to give each company an Overall Score for best cbd oil company. The final ordering was then derived from these totals.
In your search for the best CBD product manufacturers, you're sure to find Kanibi at the top of the list. At first glance of one of their CBD oils, you'll feel the quality and sophistication of their products, which are wrapped in a sleek black label. Trevor Hiltbrand, the cofounder of Kanibi, and the rest of the Kanibi team are obsessed with providing you with the highest quality CBD oil available, which is why they perform double third-party testing.

Science drives the development of Kanibi CBD oils, from the growth of their industrial hemp plants in Kentucky all the way to your doorstep. Kanibi offers more than a premium CBD oil: Their other products include creams, gummies, and soft gels. We can't forget to mention one of the company's most significant selling points: Their products taste good, because who wants to choke down something awful?

cbdMD is a company driven by quality and innovation, which, when talking about CBD oil, is exactly where the focus should be. This company researched and tested the best place to grow and manufacture their products by visiting various continents. Looking at the company's CBD products, they pretty much did everything right and didn't cut any corners. Let us explain.

All the CBD oils produced by cbdMD are derived from vegan, non-GMO, U.S. grown industrial hemp that is THC-free. Every step of the CBD manufacturing process is closely watched and tested for quality and purity. Whether you choose one of their CBD oils, gummies, topicals, capsules, or pet products, you can rest assured you're getting only the best. This company is so sure you'll be satisfied with their CBD oil that they offer a money back satisfaction guarantee.

If you are looking for the best THC-free CBD oils that will fill you with joy, select the aptly named Joy Organics brand. This company's CBD oils are exceptional, and they support local and global nonprofit businesses. Each month, Joy Organics selects a nonprofit to which they donate a portion of revenue. Talk about your dollar going the extra mile!

Now let's talk a little about Joy Organics' CBD oil. This company guarantees that their oil contains undetectable amounts of THC, because they are third-party tested for purity. The oils are created using the highest standards in manufacturing. When you purchase from Joy Organics, you'll know you're getting a premium grade broad-spectrum oil covered by a 100% satisfaction guarantee. You also won't have to pay extra for shipping, as Joy Organics provides free shipping for any product.

Relatively new to the CBD world, NuLeaf Naturals is a company making waves with their high-quality Colorado-grown hemp. The company was founded in 2014 by a group of people who wanted to create CBD products to promote body and mind health. What more could you really want? How about a full-spectrum whole plant extract that leaves all the synergistic ingredients intact?

This company uses CO2 extraction to pull all the cannabinoids, terpenes, and flavonoids out of the plant. There are no harmful chemicals or additives in their oils. The plants are grown using organic standards and farmed in a sustainable manner, promoting high potency. You can expect around 50 milligrams of cannabinoids per milliliter in their CBD oil. NuLeaf Naturals CBD won't break the bank with 240 milligrams coming in under $40.

The founder of FAB CBD, Josh Delaney, created the company to produce the best CBD products possible. Lucky for us, FAB CBD does it all the while keeping their products easy on the taste buds. The team at FAB CBD has almost a quarter of a century in combined health, wellness, and supplement experience. They take time to improve when they aren't producing excellent tasting high-quality CBD oil.

The CBD oil from FAB CBD is full-spectrum, and you can select one of their five delicious flavors, including citrus, mint, berry, vanilla, or natural. Newbies to CBD oil can feel like experienced CBD users with the ability to select four strengths, ranging from 300 to 2,400 milligrams per bottle. We keep raving about the taste for good reason, but if you don't believe us, try it for yourself. You'll thank us for it later!

6. Elixinol
After two decades of experience in the hemp industry, Paul Benhaim founded Elixinol – ostensibly, as the company's website states, to "[manufacture] and [provide] the highest-quality CBD oil and hemp extracts in the world." And so that CBD oil users can be assured of that quality, Elixinol extensively tests its extracts and provides certificates of analysis for its products that are available to view at a click. The manufacturer's wares have even received a "stamp of approval" from The Realm of Caring Foundation, a Colorado-based non-profit and advocate for cannabinoid therapy research and education. Those wanting to assess Elixinol's extracts for themselves can choose from its range of oral tinctures – with potencies of 300 mg, 600 mg and 3,600 mg – as well as topical balms and capsules. Plus, the company gives 5 percent of the proceeds from every sale to charity – so buyers may not only feel good after their purchases, but they'll do some good, too.
7. Bluebird Botanicals
In 2016 Louisville, Colorado-based Bluebird Botanicals was selected as the leading CBD oil company in the U.S. at that year's Cannabist Awards, and that accolade came only four years after the business' founding. In that time, though, Bluebird Botanicals has, according to cannabis industry market researchers Brightfield Group, grown to become the third-biggest selling producer of its kind in America. Perhaps that's down in part to the stringent quality control measures that Bluebird Botanicals maintains – the results of which can be seen when looking at the certificates of analysis for each batch on its website. And the company's "assistance programs," created to aid disabled people, veterans and those on low incomes, also speak to an altruistic approach to customer care. People eligible can receive discounts on Bluebird's classic and signature hemp extracts, vape oil and CBD isolate.
8. Green Gorilla
Green Gorilla marks itself out by simply blending its flagship line of CBD oils with organically produced extra virgin olive oil – and nothing else. And, as the company states, there's a benefit to this beyond assuring the product's purity. In particular, olive oil "has synergistic effects in combination with CBD," and according to Green Gorilla's website, it's "also able to deliver the CBD to the parts of [the] body that need it most." The products are certainly affordable, too: its 150 mg pure CBD oil comes in at $25.99, for instance, making it a smart choice for new users. And anyone still uncertain about the potential effects of Green Gorilla's products may have their questions answered by the convenient "science" section of the manufacturer's website, which neatly explains the difference between THC – the cannabinoid that makes people "high" – and CBD.
9. CBD American Shaman
CBD American Shaman's extensive array of products ought to satisfy even the pickiest customer, ranging as it does from flavored tinctures to CBD-infused under-eye serum – and even, for horse lovers, an "equine ointment." Furthermore, its inventive, water-soluble hemp oil supplement means that users can get their daily dose of CBD just by quenching their thirst. They're all ways through which CBD American Shaman, as the website states, aims to "[bring] wellness to the world." The company has a philanthropic streak, too, with a pledge that it frequently gives to non-profit organizations, while its "Compassionate Care" scheme cuts the prices of its goods for those with long-term health conditions. Plus, the company asserts that it uses only organic, non-genetically modified hemp in the making of its CBD oil products, with no insecticides used in the growing process.
10. Highland Pharms
To obtain the CBD-packed hemp extract from its organic crop, Highland Pharms uses a process called "supercritical CO2 extraction." This method eliminates the need for more harmful solvents, while it also, the company says, yields CBD oil of an outstanding purity and efficacy. Those wanting to see for themselves can take their pick from Highland Pharms' positively reviewed variety of tinctures – the strongest concentration of which measures up at 1,250 mg – as well as capsules and edibles. And if those potential customers have no idea exactly how much CBD they should be imbibing, then they can get themselves up to speed at the Texas-based company's website, which offers a user-friendly guide to serving sizes and methods of CBD oil intake, among other common queries.
11. Canabidol
CBD oil products needn't be expensive, as Canabidol proves. The company's pure cannabis oil drops, for example, sell from $28 for 10 ml, making them an affordable choice for new users still unsure about what CBD could do for them. That's not to say that Canabidol's goods aren't up to scratch, though, as the business aims to ensure their quality through both its own bespoke method of analysis and by sending its oil to third-party labs. Among the products on offer, meanwhile, are innovative CBD Gel-Tabs, which feature a specially developed slow-release system designed to improve the body's absorption of the active ingredient. And this, Canabidol claims, is "now the best-selling CBD cannabis oil product in the U.K."
12. Green Garden Gold
Canine consumers of CBD oil are well catered for by Green Garden Gold, which offers dog-friendly drops and peanut butter-flavored treats among its innovative range. Humans definitely haven't been forgotten by this producer either, though, as they can take advantage of, for instance, its Panidiol Joint Formula, which is touted as a relief for nagging aches and pains. Alternatively, for any veteran CBD oil users looking for a particularly potent product, there's the company's Med Pac hemp oil supplement, the strongest variety of which contains a heavyweight 4,000 mg of CBD extract per bottle. And anybody wishing to be reassured of the quality of Green Garden Gold's wares need only ask; yes, in the interests of transparency, the company is willing to hand over details of the results of third-party lab testing to anyone who puts in such a request.
13. Lazarus Naturals
Employee-owned Lazarus Naturals touts its commitment to ethical business practices, including pricing that aims to enable anyone to sample its range. Indeed, for veterans and those with long-term disabilities, there's even a commendable 40-percent discount on the company's wares. Customers wanting more bang for their buck could, then, try Lazarus Naturals' 3,000 mg flavorless CBD tincture, a 60 ml bottle of which costs $125, though an even more potent 6,000 mg tincture is also available. Plus, the supplier's handy and inexpensive taster packs may be a boon for more indecisive or novice CBD oil users. These packs come in regular and high-potency varieties, both of which contain samples of the company's tinctures, capsules and CBD-infused coconut oil.
Read our review of Lazarus Naturals.
14. The CBDistillery
CBD oil users looking for a product that packs a punch could do well by picking up The CBDistillery's 5,000 mg full-spectrum tincture – the most potent of the company's range. Customers wanting a slightly gentler CBD hit, however, can opt instead for one of the provider's vape oil pens or its 25 mg capsules. And for people who prefer to get their daily CBD dose through dabbing, The CBDistillery offers an array of flavored terpsolates, too, as well as a user-friendly walk-through of the process of dabbing for the uninitiated – a guide in keeping with the brand's desire to "[spread knowledge] about CBD to the masses." Added to which, The CBDistillery keeps prices lower for veterans and those currently serving in the armed forces by providing a 10-percent discount on any purchases made.
15. Pure Hemp Botanicals
Pure Hemp Botanicals' mission statement is "compassion in action" – and it's a pledge that it aims to adhere to not only through the use of organic hemp and cruelty-free ingredients, but also through its employment practices. The company's "PHD Gives Back" initiative demonstrates a commitment to kindness, too, as 1 percent of proceeds from the sale of its products are donated to non-profit Mercy For Animals. Pure Hemp Botanicals' range of CBD-containing goods is also varied, taking in as it does concentrates, vape oils and flavored mints and teas. And regular CBD oil users can, furthermore, take advantage of the company's handy subscription system for tinctures, capsules and softgels – a scheme that's not only convenient but which, thanks to the discounts available, offers a less costly way to get a CBD hit.
Read our full review of Pure Hemp Botanicals CBD.
16. 4 Corners Cannabis
According to the 4 Corners Cannabis website, co-owners Justin and Brian Jasiewicz have 30 years of cannabis growing experience between them. That expertise gives them the know-how, the company claims, to make sure that the entire production process of 4 Corners' CBD oil is run correctly – all the way from field to store. And while that may result in products that are a little more expensive than equivalents on the market, there could be room for that to change if enough people lobby for lower prices; 4 Corners, for one, emphasizes that it "[listens] to the demands from [their] customers to better serve them in the future." Meanwhile, the company makes picking the right product that little bit easier through its innovative labeling. This makes it plain at a glance for potential purchasers to see which of the 4 Corners range are designed to improve mental well-being and which, by contrast, are targeted at those with active lifestyles.
Read our review of 4 Corners CBD
17. Koi CBD
Through its regularly updated and highly informative blog, Koi CBD goes the extra mile to help its customers learn about new developments in the field of CBD use. The company also helps its patrons out by publishing full lab results on each of its products, helping CBD oil users know exactly what to expect. And those purchases may include Koi's bespoke full-spectrum CBD oil blend, complete with fellow cannabinoids CBDV, CBN and CBG – the inclusion of which, the company claims, "provide[s] the ultimate experience in CBD." Also available to buy from Koi's website are a range of 1,000 mg vaping liquids, lavender-scented body lotion, tropical-flavored gummies and, for canine CBD lovers, chewable treats.
18. Kat's Naturals
Kat's Naturals not only takes the quality of its products seriously, but it also ensures that their contents are produced in a way that's as environmentally friendly as possible. The essential oils in its best-selling Heal CBD Hemp Oil, for example, are harvested in a sustainable manner, while the hemp that goes into its range more generally is completely organically grown. And in a customer-friendly move, Kat's Naturals provides CBD oil blends specifically tailored to users' needs, whether they want to boost metabolism, get a good night's rest or simply feel freer from muscle pain. Perhaps the most innovative Kat's Naturals product, though, is its CBD-containing capsaicin cream. This topical owes its heat in part to a component commonly found within chili peppers, and the company's website claims that it also helps give respite to neuropathy sufferers and those with Raynaud syndrome.
19. Johnny Apple CBD
San Francisco's Johnny Apple CBD assures customers that it only uses organic, non-GMO hemp plants for its CBD extract. In addition, the company declares, it's put the time and effort into ensuring the genetic quality of the raw material. Perhaps that rigorous process has helped Johnny Apple CBD in securing the often-superlative reviews given to its products, which have in total earned the company an "excellent" TrustSpot rating. Those duly tempted to purchase from the producer can take their pick from CBD oil blends specially formulated to encourage either tranquility, happiness or clear-headedness. Also available are a wax designed for dabbers, a cocoa butter "calm balm" and 99 percent-pure CBD in crystals – the finer variety of which, Johnny Apple CBD explains, is entirely suitable for adding to baked goods.
20. Real Scientific Hemp Oil
Real Scientific Hemp Oil touts itself as being somewhat of a pioneer, as – according to the company – its own variety of CBD oil was the first to hit the mainstream back in 2012. In addition, the brand claims that its RSHO-X CBD liquid is the earliest no-THC product of its kind, making it a sound choice for those worried about whether CBD oil use will influence the results of drug tests. The company is also transparent about the processes that go into making its varieties of CBD-containing hemp oils, helping customers make informed choices as to which of its products are best for them. And minds may be put at ease upon learning that Real Scientific Hemp Oil tests its CBD oil three times – a process which seems to speak to the quality, purity and safety of the provider's wares.
21. Ananda Hemp
According to Ananda Hemp's website, it's something of a trailblazer in the CBD world, for it possesses what it maintains to be the U.S.' first officially authorized hemp farm. Ananda Hemp also claims to be the earliest business to have legally imported its own hemp seeds – taken from what is said to be the most extensive privately owned cannabis seed bank in the world. This, the company says, "stands in contrast to many of [its] competitors, who are sourcing questionable, non-certified and untraceable CBD sources." In any case, people who wish to see how Ananda Hemp's process impacts on its products can see for themselves by using its full-spectrum extracts, softgels and topical salve. Those goods have themselves, it seems, been through the testing process a minimum of three times to ensure that their levels of potency live up to what's written on the labels.
22. PureKana
Los Angeles-based PureKana stresses that it extracts the CBD oil for its products from hemp plants that have been cultivated without the use of herbicides, pesticides or other agro-industrial chemicals that may impact upon crops. What's more, the company states, no solvents go into the extraction process other than carbon dioxide. And to further put potential customers' minds at rest, PureKana presents the results of third-party testing of its CBD oil tincture on its website – a welcome nod to transparency. That tincture can be found in the company's own blend of CBD oil drops – the three varieties of which have elicited highly complimentary reviews from users – as well as its capsules and cooling topical ointment. Meanwhile, for anyone with a sweet tooth, PureKana's CBD isolate-containing gummy bears may just do the trick.
23. Populum
Populum has enough confidence in what it sells to offer a 30-day trial of purchases, with the option to send products back within that period if they don't live up to expectations. That offer speaks to the company's customer-friendly ethos – and its willingness to answer any questions that people throw at it via email, phone or live chat does so, too. One customer is quoted on Populum's website as saying that the company's risk-free guarantee is "also a testament to [its] commitment to making a high-quality product." Those wanting to see what the fuss is about can sample Populum's hemp oil tincture – which comes in 250 mg, 500 mg and 1,000 mg concentrations – and cooling gel, safe in the knowledge that they are able to get their money back if need be.
Read our full review of Populum CBD.
24. CBD Drip
CBD oil fans who switch between vaping and sublingual use are ably catered for by CBD Drip. That's because the company sells an innovative range of full-spectrum oils that can not only be mixed with regular e-liquids or vaped by themselves but which may also be added to food and drink or simply applied under the tongue. For individuals who'd rather make up their own CBD oil-infused products, meanwhile, the company even offers concentrate in bulk. And CBD Drip assures its customers as to the purity and efficacy of its merchandise by explaining in detail on the website what is tested for and why; full lab results for many of its goods are also available to view at a click.
25. Hemptations Infused Goods
Hemptation Infused Goods scores points for innovation thanks to its unusual CBD oil-infused honey, which is harvested from hives in Vermont and, according to the company, has a "slightly spicy bite." That said, customers who prefer not to get their CBD hit on toast may instead opt for one of Hemptation's similarly novel bath bombs, designed to either invigorate or help unwind when the user settles in for a soak. More traditional types might be relieved to hear, however, that the company also offers sublingual CBD oils in dropper bottles, 99-percent pure slabs of CBD isolate and wax – the latter made from a whole extract of the hemp plant. Furthermore, Hemptation arguably takes customer service to the next level by offering in-person consultations about CBD, available to those living in Massachusetts or Vermont for a $60 fee. Anyone further afield, meanwhile, can take advantage of a similar but more inexpensive service by either telephone or live chat online.
26. Charlotte's Web Hemp Oil
CW Hemp's Charlotte's Web strain of hemp came to national attention in 2013 after it was featured on a CNN segment telling the story of Charlotte Figi. Figi has Dravet syndrome, a form of epilepsy; CNN has reported, however, that after the girl began to take CW Hemp's CBD oil, her seizures radically reduced in number. A touching update to Figi's tale can be found on CW Hemp's website, where those looking to see how the company's CBD oil products might benefit them are able to purchase capsules, cream and balm. Frequent customers, meanwhile, can take advantage of the brand's hemp oil bulk package, which offers five regular-sized bottles of CW Hemp's bespoke blends for the price of four – making it a more cost-effective way for some to get their daily dose of CBD.
27. Medterra
Medterra prides itself on offering what it terms "true seed-to-sale purchases," with the hemp crop used for its CBD oil cultivated and extracted to the exacting standards demanded by the Kentucky Department of Agriculture. Potential buyers may be encouraged, too, to know that "quality, consistency and safety are… top priorities" at Medterra, and to that end all of the raw materials the company uses are independently lab tested. Plus, those who decide to take the plunge and order from the provider's site can reap the benefits of its rewards program, with points given for Facebook shares, reviews and purchases. Among the products on offer at Medterra are CBD oil tinctures, capsules and pain-alleviating cream, all of which fall under a money-back pledge if not deemed to be to customers' satisfaction.
28. Dixie Botanicals
As Dixie Botanicals claims on its website, "When it comes to quality, we leave nothing to chance." To that end, the company tests each CBD oil batch on no fewer than three occasions during the production process: once after the hemp oil it uses is extracted; then again upon the oil's arrival in the U.S.; and, for the final time, after the substance has been put into its range of products. What's more, Dixie Botanicals proves that such rigorous quality control doesn't necessarily mean high price tags for customers: its 100 mg tincture drops, for example, come in at a reasonable $29.99 per 30 ml bottle. The company's novel "Kicks," meanwhile, combine chocolate, caffeine and CBD in handy bite-sized chews that may tempt coffee addicts and candy fiends alike.
29. Hemplucid
Newcomers to CBD oil should leave Hemplucid's website better informed than they were before visiting. That's because the company offers a helpful and thorough guide to recommended dosages, depending on need; it also provides a handy breakdown of the methods by which users can consume CBD oil and explanations of the contents of Hemplucid's products. And for those unsure as to whether CBD oil use is all above board, Hemplucid's "due diligence" section ought to put minds at rest, since it relays exactly how the brand's goods "exist within the language of the law" – with relevant court judgments included. Anyone subsequently convinced to consider trying the company's wares for themselves can, moreover, choose from its extensive range. This includes lotions, softgels, gummies, a vape additive – and a water-soluble, full-spectrum oil that is able to easily be added to drinks.
30. Palmetto Harmony
Palmetto Harmony's backstory is a poignant one, as founder Janel Ralph was spurred on to create the company to help her daughter Harmony, who suffers from an unusual genetic condition. However, according to the producer's website, Harmony's quality of life has greatly improved since she began taking CBD oil. And potential customers looking to see if their health could be changed for the better can select from Palmetto Harmony's broad array of organic CBD oil-containing products, including the company's flagship whole-plant extract and an unusual time-release patch. The brand's Holy Cannacense cream, meanwhile, is among the most popular of its range; and also in demand is the acclaimed vape oil, which Palmetto Harmony claims "is best used to calm the mind and soothe inflammation."
Thanks for reading our ranking of the best cbd oil companies. Check back each year for an updated ranking as this industry is just getting started!
Additional Resources on Buying CBD:
States & Cities Where You Can Buy CBD Oil
The 10 Most Innovative CBD Companies of 2019
Does Health Insurance Cover CBD Oil?