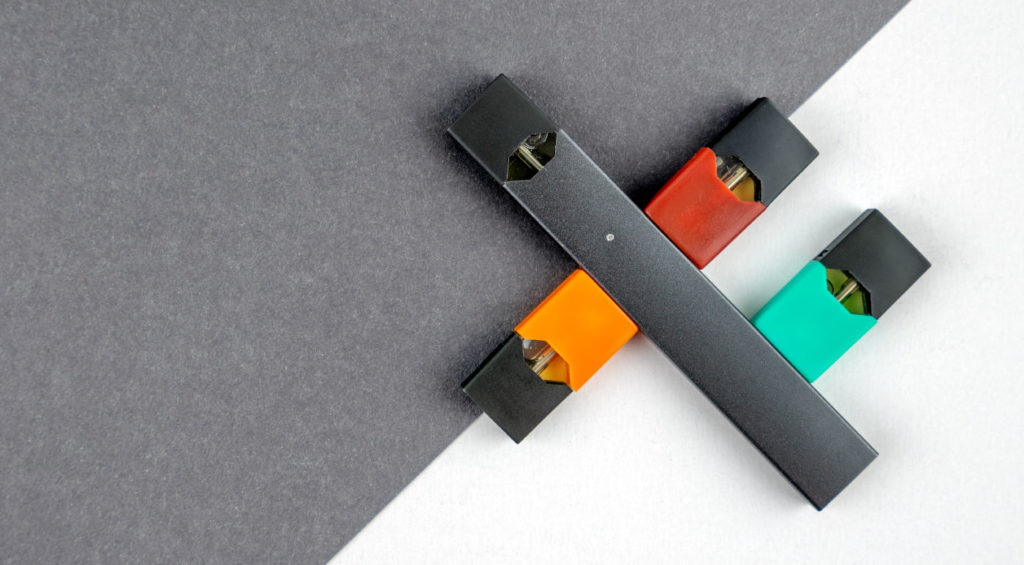 Juul Labs, Inc. was founded in 2017, and in just a few years, it has taken the world by storm for its convenience, affordability, and ease of use. Did you know that you can use a Juul to vape your CBD?
Because these products are so new to the market, it may be challenging to sort out which ones you should buy. This guide was put together to help you find some answers and select the best product for you. It contains a review of the top CBD Juul-compatible pods on the market.
Disclaimer: We'd like to note that none of these brands or products are officially affiliated with Juul Labs, Inc. or the parent company Pax Labs. Instead, each company has created pods that fit into the Juul device/battery. None of these CBD products contain nicotine, and we do not advise you to begin using nicotine. Juul is intended for adult use only, and you must be 21 or older to purchase and use the device, or as the law in your state dictates.
Find Your Hemp Juul Pod Using These Page Jumps!
Juul-Compatible CBD Pods You Can Buy Online
---
Hempzilla Zilla Pods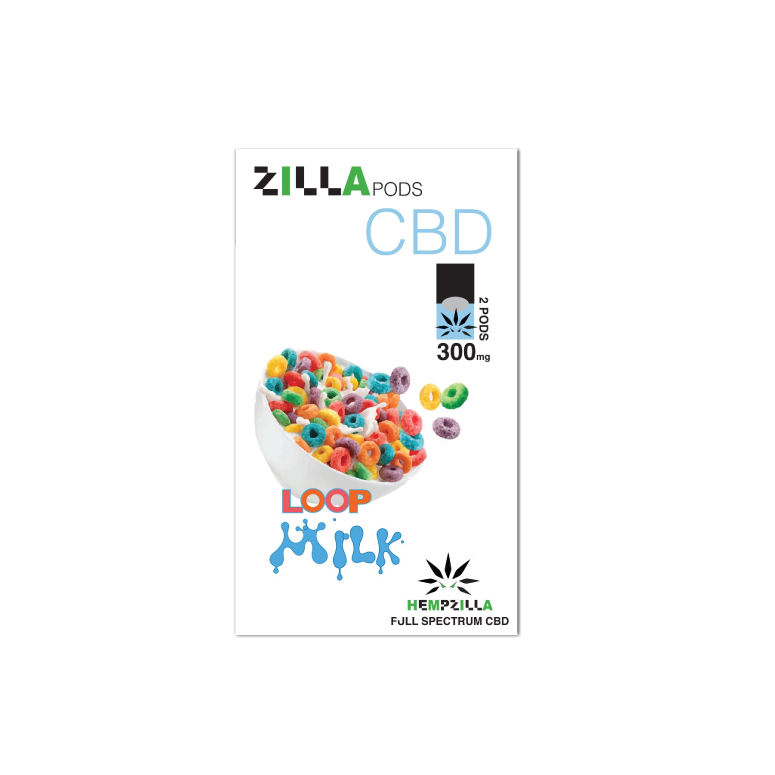 Highlights:
Six-month no-separation guarantee
Organically grown hemp
No THC
Description:
Ingredients: Proprietary Blend CBD, Natural Flavorings, VG, PG
Pricing: $0.06 per milligram
Company: Hempzilla is one of the more popular brands for Juul-compatible CBD pods, which the company calls "Zillas." The CBD oil they use is proprietary to the company and comes from organic industrial hemp grown in Colorado. The pods, from start to finish, are also made in Colorado. They come in packs of two, each pod containing 150 milligrams of CBD. At 3 cents per milligram, Zillas are the cheapest CBD Juul pods on our list.
In addition to the proprietary blend of CBD, each pod contains natural flavorings, vegetable glycerin, and propylene glycol. Made with broad-spectrum CBD, they are guaranteed to be free of THC. Zillas are available in Berry Wild, Loop Milk, Natural, Strawberry, Tango Mango, and Watermelon Ice. Previous users state that they feel relaxed, the pods last a long time, and the flavors are good.
Shipping: Free shipping on orders over $99
Returns: 30-day money-back guarantee. Contact support to initiate the return.
---
OG Labs CBD Juul Pods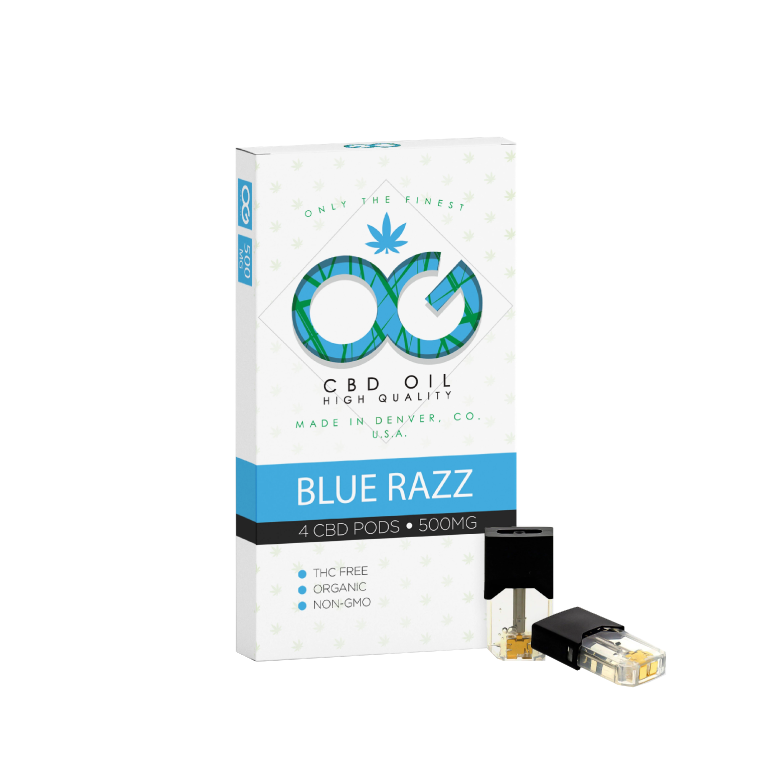 Highlights:
Made from organic CBD oil
Nine flavor options
Made in Colorado
Description:
Ingredients: Organic CBD, Natural Flavorings, VG, PG.
Pricing: $0.06 per milligram
Company: OG Labs has an attractive and easy-to-navigate website. They offer 1-milliliter pods containing 125 milligrams of CBD per pod, delivered in packs of four. This is one of the best deals going, and at just 6 cents per milligram, you won't regret your purchase. OG Labs has a ton of cool flavors, including tart sour apple, sweet pineapple, cookies and cream, and more.
Labs reports are available for every batch of pods right on the website. The CBD e-liquid is made with organic, non-GMO CBD isolate and flavoring, propylene glycol, and vegetable glycerin. The pods are 100% THC free. The source hemp is grown in Colorado and meticulously processed with strict standards and a clean CO2 extraction method to ensure a pure, safe, and high-quality CBD product.
Shipping: Pay your own shipping
Returns: Return most new, unopened items within 30 days of delivery for a full refund
---
Airbender JUUL-Compatible Hemp Pod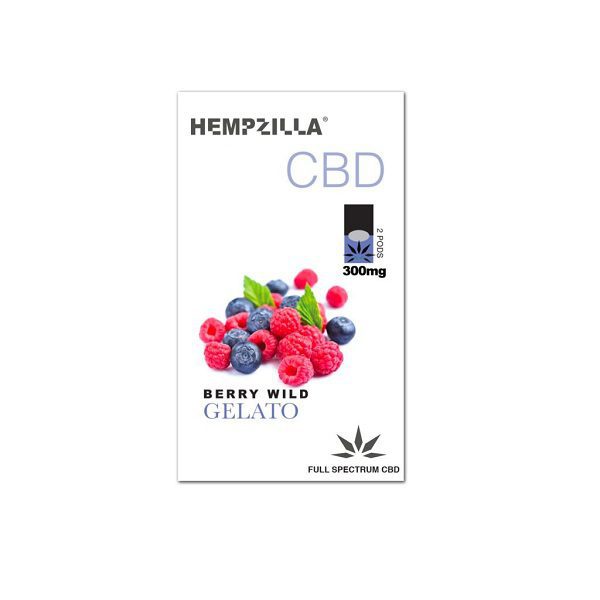 Highlights:
Up to 250 puffs
Full-spectrum CBD
No nicotine
Description:
Ingredients: Full-spectrum Hemp Extract, Propylene Glycol, and Natural Flavoring
Pricing: $0.03 per milligram
Company: Airbender makes a variety of Juul-compatible pods, and the company has also branched out to include CBD pods. Each pod holds 1 milliliter of liquid, and they are formulated with propylene glycol, vegetable glycerin, flavoring, and full-spectrum CBD and phytocannabinoids. This will get you about 250 puffs per pod, and they are sold in packs of two. Pictured here is the Berry Wild Gelato flavor.
Previous users have said that the flavors are excellent and that these pods are suitable for first-time users. Each pod contains 300 milligrams of CBD, which is a generous amount. These are slightly larger than the classic nicotine Juul pods, which typically last a regular user one day. How long it will last you will depend on how often you find yourself using it, though.
Shipping: Free shipping on orders over $100
Returns: 15-day returns on unopened and unused products, minus shipping and restocking fee
---
Why Should You Vape CBD?
CBD, or cannabidiol, has a whole host of potential health benefits. It may help with pain, anxiety, getting proper sleep, and maintaining balance and proper functioning in the body. But why should you choose to vape your CBD instead of using another method? There are plenty of reasons:
Vaping CBD Is Convenient
One of the most common reasons that people add vaping to their CBD regimen is convenience. You don't have to put a lot of effort into measuring anything out or carrying around bottles of drops or capsules. You can just take a small puff of your vape whenever you want some CBD.
Vaping Is Fast
Vaping CBD is the quickest way to absorb CBD into your body, so you will most likely see the fastest results with vaping. It goes directly from your lungs into your bloodstream, working within minutes—in many cases, seconds. When you ingest CBD orally with products like drops, gummies, capsules, or even beverages, they must pass through your digestive system first before being utilized. Waiting for relief when you are anxious or in pain is sometimes not an option. You don't have to worry about this when you are vaping.
Vaping Allows for Targeted Dosing
Vaping is also excellent for those who haven't figured out exactly how much CBD is right for them. The dose you get with each draw on your vape is small, plus the effects fade faster than with other methods. This means you can experiment with vaping CBD until you experience the results you are looking for, making it easy to customize your regular dose.
Vaping Is Tasty and Fun
The most fun part of vaping is, of course, the flavors. Some brands use natural and artificial ingredients to create funky hard-to-find flavors, while others use terpenes that mimic THC-rich strains without the high. You can opt for a flavorless pod or go for something with spicy, pungent, fruity, sweet, earthy or floral undertones. Regardless of your personal taste, there is a pretty good chance you will find a CBD pod that will become your favorite.
Juul-Compatible CBD Pods
Similar to CBD, Juul has exploded in popularity in the past few years. It is a sleek
disposable pod system that was designed as an alternative to cigarettes. It is not a cessation device; instead, it is a switching device to help people who are dependent on nicotine kick cigarettes. The jury is still out on whether or not vaping is a healthy alternative to cigarettes, but some experts believe it is.
The company has dominated the e-cigarette market in the United States in recent years, holding a considerable market percentage. Because they are portable and discreet, Juul devices are an ideal way to get your daily dose of CBD. While refillable tanks can be messy, prefilled Juul pods are a no-mess, no-fuss option, especially for those on the go.
Refillable Pods and CBD Oil
If you're a more experienced Juul user, you're probably aware that refilling pods is a great way to save money and truly customize the experience. Refillable Juul-Compatible Pods look and function just like regular pods, but you can open them up and add any CBD e-liquid you would like. If you want the portability and sleek look of the Juul device, but you have a CBD vape juice that you swear by, this option would be great for you.
Methodology: What Makes the Best Juul-Compatible CBD Pods?
The best CBD Juul pods are those that are safe to use and compatible with Juul devices. They should be constructed with high-quality coil materials to prevent burning and overheating, too. There are some other vital considerations when it comes to shopping for CBD Juul pods, especially as it relates to the CBD inside the pod:
With any CBD product, third-party lab tests are a must. Don't just buy the first CBD Juul pad you see because you like the packaging or it's cheap. Take the time to read the lab reports, also called certificates of analysis (COAs). These reports will verify what is in the CBD and its potency and purity. Any reputable company that has your safety in mind will have the COAs readily available for viewing. If they do not, move on to a brand that does.
Ingredients and Product Labeling
One widespread practice is to blend CBD oil with common food additives like vegetable glycerin (VG) or propylene glycol (PG). However, some studies have shown that these additives can be harmful and even carcinogenic. Other brands may use MCT oil, which is better. However, the latest and greatest in vaping is the inclusion of TEC Temper, a compound designed to reduce irritation and coughing.
Whichever brand you choose, you will want to look at the label to see if it contains a list of ingredients so you know exactly what is in your CBD Juul pod. Plus, you should find out the product's potency because all brands are not created equal when it comes to strength.
The best vape pods are made with top-quality ingredients, which is why it's so important to know where the hemp is sourced. Domestically grown hemp is best, as the USDA has strict guidelines on how it can be cultivated. Foreign hemp coming into this country is not subject to the same standards. Thus you could end up with a product containing hemp that is not as pure as you would like or perhaps even contaminated by the soil where it was grown.
Value can be determined by taking the CBD pod's total price and dividing it by the number of total milligrams. This gives us the cost per milligram, which is a more accurate way of deciding if a product is a good value or not.
Other factors like customer service, reputation, and user experience are examined in addition to the considerations above. Many companies are vying for your attention. Some are fly-by-night companies that are here today and gone tomorrow, while others have stood the test of time. A company with a solid background carries more weight on our list.
Additional Resources on CBD and Vaping