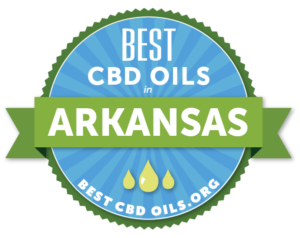 Are you looking for where to buy high quality CBD oil in Arkansas? We put this guide together to help you out.
The Best Places to Buy CBD in Arkansas
In case you haven't heard, CBD is one of the fastest-growing health and wellness products on the market. Also known as cannabidiol, CBD oil is available in all 50 states, over 40 countries, and contributes to a hemp industry that totals $500 million in annual imports – numbers which most experts predict will continue to grow with increased research, positive legislation, and market outreach.
For residents of Arkansas, the best place to buy CBD is through one of several popular online retailers, which offer large selections of high-quality CBD products, wholesale prices, and CBD delivery services. Easy enough!
Still, if you prefer to buy CBD from a brick-and-mortar store, there are at least a few shops that sell premium CBD products in Conway, and more store openings are expected. (Alternatively, Memphis has CBD shops if you're within driving distance.) More on that later, though. First, let's review CBD's legal status in Arkansas and consider the health benefits and science behind of CBD and CBD oil.
Is CBD Legal in Arkansas?

In November of 2016, Arkansas passed the Arkansas Medical Marijuana Amendment with a 53% majority vote. Under this legislation, all cannabis products are approved for medical use, and there are now more than 40 dispensaries throughout the state. Of course, this legalization extends to cover marijuana-derived CBD products. Both marijuana-derived CBD and hemp-derived CBD are legal for medicinal use, and these products are available for purchase in dispensaries. However, for these, you must have what is colloquially known as a "green card."
For the rest of you, no worries! Arkansas launched an industrial hemp program in 2017. Because of this program, in conjunction with the federal laws in place, hemp-derived CBD is completely legal for recreational usage. The first CBD business opened in Arkansas back in 2018. Hemp-derived CBD is made from industrial hemp and falls under the federal guideline of containing less than .3% of the psychoactive component in cannabis called THC. One source claims that marijuana-derived CBD, which doesn't meet the federal guidelines, is legal throughout Arkansas. We cannot find anything to support this claim, so make sure that all of your CBD is coming from industrial hemp and use away!
What Is CBD?
So what is CBD? Derived from hemp, CBD is one of over 85 cannabinoids in the cannabis plant, but distinguishes itself on an important fact: there are only trace amounts of THC in CBD, which means taking CBD won't get you high. Instead, CBD is a safe, legal non-psychotropic product that features a range of significant health benefits and wide recreational appeal with few downsides.
Specifically, CBD affects the body's endocannabinoid system, a much-ignored part of the nervous system which controls functions like sleep, mood, appetite, hormone regulation, and pain. On top of helping out those everyday functions, thousands of academic studies suggest that cannabidiol can reduce, mitigate, or altogether prevent dozens of serious medical issues, including anxiety disorders, epilepsy, cardiovascular disease, depression, Alzheimer's disease, ALS, schizophrenia, chronic pain, and cancer. Further, because CBD doesn't have intoxicating properties, users can feel safe taking it as an edible, juice, tincture, or any other form, including straight CBD oil.
CBD Shops in Conway, Arkansas
Tobacco Station USA (2665 Donaghey Ave, Conway, AR 72032) offers a wide variety of premium CBD and CBD oil products, plus hookah, vapors, glass pipes, humidor, and more. Customer service is an emphasis, and feel free to ask the staff for help, whether you're a regular CBD buyer or novice. Nearby, CrazyJ's Smoke Shop (1815 Old Morrilton Hwy, Conway, AR 72032) is worth checking out as well, though it's not clear if they sell CBD products at this point. Open seven days a week: Monday-Saturday 9AM-9PM; Sunday 11AM-8PM.
Best CBD Shops in Memphis
If you're in east Arkansas, don't miss out on CBD shops in Memphis.
Blown Away (6155 Macon Rd, Memphis, TN 38134) offers a wide selection of high-quality CBD products, including an excellent in-house line of CBD edibles and CBD vape oils. It's also a complete head shop with water pipes, e-cigarettes, hookahs, smoking accessories, and a full setup of vaping accessories. Open seven days a week.
Alternatively, check out Create A Cig (3175 Poplar Ave, Memphis, TN 38111), which has earn honors as the best vape shop in Memphis twice, and is the number-one supplier of e-cigs and vaping products in the city, including a premium line of e-juices with hundreds of flavor varieties and a wide assortment of high-quality CBD oils and edibles. The expert staff provides top-notch customer service regardless of your CBD and vaping experience level, and prices are always cheap, including online discounts and deals. Don't forget to ask about their customer loyalty & referral programs, as well.