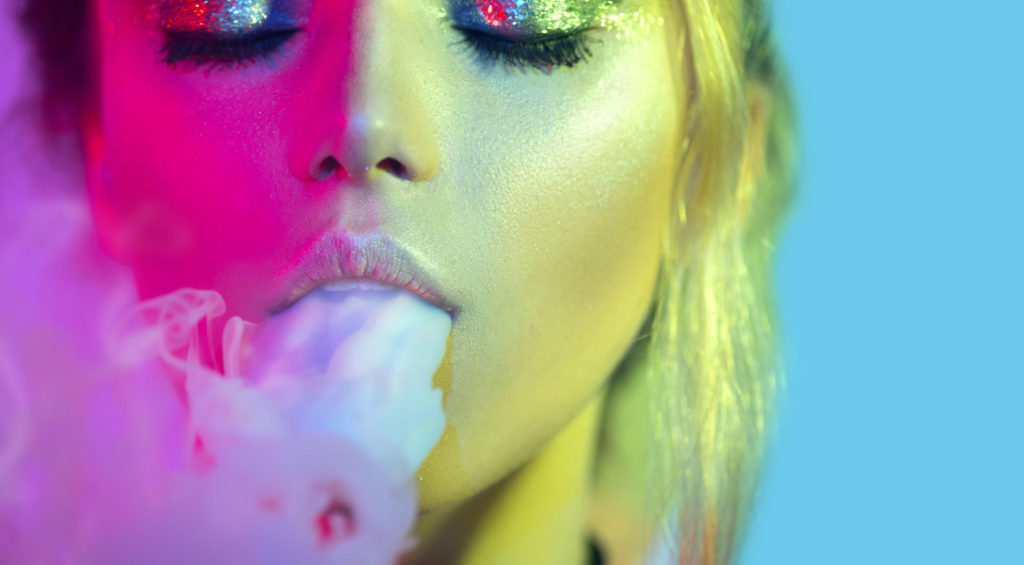 With CBD oil more popular than ever, it seems only natural that consumers would want to find more effective ways to take cannabidiol. That's where vaping comes in. It's one of the fastest and most efficient delivery methods for CBD, and one with which many consumers are already familiar.
But what about those who are new to vaping? Plenty of people don't know how to begin or where to start when shopping for CBD vape products. That's why we've created this list of the best five CBD vape starter kits. These all-in-one kits will have you vaping like a pro in no time.
At a Glance: Our Top 3 CBD Vape Starter Kits
Get Your CBD Vape Kit Using These Page Jumps!
---
CBDfx CBD Vape Kit
Highlights:
Organically grown hemp
CO2 extraction
Choose your own strength
Description:
Ingredients: proprietary blend of cannabidiol (CBD), propylene glycol, vegetable glycerin, natural and artificial flavors
Pricing: $39.99 per vape kit
Company: The CBD Vape Kit from CBDfx has everything you need to start vaping right away. It includes a battery, cartridge, charger, connector, and an instruction manual. By itself, the kit is only $39.99, but you will need something to vape.
Luckily, you can add filled cartridges to this bundle. Depending on the potency you choose, you can get them for as low as $0.10 cents per milligram with the kit included, which is incredibly affordable for this type of product. CBDfx is one of the best known and trusted brands in the U.S., with more than 18,000 verified reviews.
Shipping: Free shipping on orders over $35.
Returns: Return new, unused, and unopened products within 30 days of delivery for a full refund, minus shipping.
---
Try the CBD Vape Pen
Highlights
No fillers
Lab-tested
Great product selection
Description:
Ingredients: pure broad-spectrum CBD distillate, terpenes
Pricing: $0.12 per mg CBD
Company: Try The CBD's pre-filled vape pens are one of the simplest ways for beginners to start vaping CBD. Each comes with a battery plus a vape cartridge in your choice of seven strains. Choose from Natural, Gorilla Glue #4, Green Crack, Indica, OG Kush, Pineapple Express, or Strawnana.
Many newcomers are concerned about additives in their vape products, and that's why Try The CBD has one of the top CBD vape kits on the market. There are no fillers of any type in this pen—No PG, VG, MCT (medium-chain triglycerides), or Tec Temper. Just pure CBD and terpenes. Plus, it's broad-spectrum, so it contains no trace amounts of THC.
Shipping: Free ground shipping on orders over $75.
Returns: 30-day returns on unopened and unused products, minus shipping.
---
Harmony CBD Hemp Vape Kit
Highlights
Everything you need to get started
No propylene glycol
Full spectrum
Description:
Ingredients: organic glycerin, organic hemp crude oil
Pricing: $49.99 per disposable
Company: Made in an International Organization for Standardization (ISO)-certified facility and lab tested for safety, Harmony's CBD vape products are some of the best quality on the market. Choose from a pre-filled vape device with reusable cartridges or buy the cartridges separately to use in your own sub-ohm vape device.
The VG used in the oil is organic and is the only other ingredient aside from cannabidiol, and each milliliter contains 15 milligrams of CBD. The kit comes with an introductory instruction booklet, charger, and two pre-filled cartridges. The brand's support team offers free consultations over the phone if you have concerns or questions.
Shipping: Free shipping on orders over $99.
Returns: All sales are final. If your product arrives damaged, call support immediately for a replacement.
---
Why Vape CBD?
CBD oils, capsules, gummies, and edibles take a little time to be processed by the body since they have to pass through the intestines before absorption. Vaping is considered to be the single fastest way to get CBD into your system. Inhaling the cannabinoid means it hits your lungs first, and the active CBD molecules board a bullet train to your brain and bloodstream.
Those fast results are what make vaping one of the most popular and fast-growing methods of using CBD. After all, if you want to take CBD to potentially combat a condition like chronic pain or anxiety, for example, you don't have time to wait around. You want relief right away.
Is Vaping Safe?
The jury is still out on vaping safety, as you may have noticed in the news over the past year or so. Researchers are not entirely sure. While some people may experience a sore or irritated throat, some studies suggest that vaping can contribute to allergy flare-ups or asthma. More recently, states and medical institutions have issued health warnings about vaping. Plus, schools have noticed an epidemic of vaping-related heaClth issues, including some instances of severe and life-threatening lung disease.
Ultimately, vaping is a personal choice that will depend on your own values, health, age, and demographics. In some places, it's against the law to purchase CBD vape products online.
On the other hand, many who vape CBD do so because it offers relief for a chronic condition or they are trying to quit the nicotine habit. If you choose to vape, understand that you do so at your own risk.
Another primary concern is that the coils used to heat the juice could have lead or heavy metals present, which could then be inhaled with the smoke it creates. It's essential to invest in a quality vape pen, so you know it's not made with cheap materials that could compromise your health.
The Anatomy of a Vape Kit
There are a few terms you might have heard when people are referring to a vaping device. They can be called "pens," "tanks," "mods," or simply "vapes," but they all come with three main components: a battery, a coil (or atomizer), and a tank.
Vapes with larger tanks are typically called "tanks," while skinny devices are often referred to as "pens." "Mods" are traditionally larger versions of pens, though it's possible to hear the term for less-bulky tank vaporizers.
As for the CBD itself, it can be called CBD vape oil, vape juice, e-liquid, or another term, and it typically comes in a cartridge or pod. The amount of CBD in each cartridge will vary, as will the formulation, the flavor, and the effects.
Can't I Just Vape Regular CBD Oil?
The majority of CBD oils for sale on the market are designed for sublingual usage, not for combustion. While sublingual CBD oil and CBD vape juice usually share a few ingredients, they are formulated quite differently and have unique uses.
Unless the brand specifically states a sublingual tincture can also be used for vaping, you should not put it in your device. Alternatively, you should never ingest a vape liquid sublingually unless it is explicitly labeled for ingestion and inhalation.
Will Vaping CBD Make Me High?
This is probably the most common question related to vaping and CBD in general. If you use a vape oil containing less than 0.3% THC, you should not feel any psychoactive effects like you would with marijuana. That's not to say you won't feel anything. While CBD is nonpsychoactive, it can still alter your mood. Some people describe vaping CBD as relaxing, pleasant, and enjoyable without the inebriated feeling one might get from smoking a joint.
There are some exceptions, though. CBD oil purchased through a dispensary is often made with higher CBD to THC ratios, depending on which state you reside in. If you want to avoid getting high, make sure you read all the labels and ask questions when in doubt.
How Do I Vape CBD?
If you don't know the first thing about vaping, rest easy. You're not alone. It's a lot simpler than it seems. You'll want to follow the instructions that come with your device, since all of these devices can vary slightly. For disposable vape pens, you just inhale. There is no need to press any buttons or plug anything in. Reusable pens are the same, except they typically have an on button and can be recharged via USB with the included battery. In the case of tanks, you will need to fill them first with an e-liquid.
If you're wondering how much CBD you should vape, a good rule of thumb is that less is more. Start with one small puff and wait for a half-hour or so before taking another one. If you get the desired effects, stick with the one drag. If you don't experience relief, consider a second inhalation. Work your way up until you reach a dose that is right for you. This trial-and-error method can be used with most CBD products since everyone is different.
The Best CBD Vape Starter Kits: What We Consider
When you're looking into picking up your first vape kit, it's pretty natural to gravitate toward what is most attractively marketed. But bright colors and tasty flavors are the last things you should be looking for. There are other more important factors to keep in mind:
One of the significant indicators of a good vape kit is a reputable lab test. The results of these tests (called certificates of analysis, or COAs) will reveal the exact ratio of cannabinoids and the presence of any unwanted contaminants or chemicals. They should be easy to find on the brand's website.
Consumers have a right to know what ingredients are in their products. Two of the most common vape ingredients you'll encounter are propylene glycol (PG) and vegetable glycerin (VG). PG is a thin liquid believed to help with the smoking taste, while thick VG helps create those quintessential vape clouds. Some people are sensitive to these ingredients, which is why clear labeling is a necessity.
Customer Care and User Experience
Those who are just starting out with vaping often have questions. Brands with responsive and caring customer service staff members willing to patiently answer those questions are tops in our book. We also look at the ease of navigation on the site and how easy the checkout process is.
Over time, CBD companies develop a reputation—good or bad—among consumers. Those brands that deliver on their promises rise to the top, while those that do not gain a tarnished reputation. We look at social media, the news, the Better Business Bureau, and firsthand accounts for complaints and determine if a brand lives up to the hype.
The price tags on CBD products are all over the place, and it can be hard to know if you're getting a good deal or not. The best way of knowing if you are getting the best bang for your buck is to break down the price to the actual cost per milligram. You will note that this can vary widely but is crucial in deciding what a product is costing you over time.
Hemp is an amazing plant that can absorb all the nutrients and chemicals from the soil in which it's grown. Because of this, it is used in bioremediation to clean up toxic spills and other environmental disasters. This is fantastic for the environment, but can be a problem for consumers who want to try products made with hemp. That's why farmers in the U.S. are subject to strict regulations that ensure the plant is grown in clean, uncontaminated soil.
---
Additional Resources: