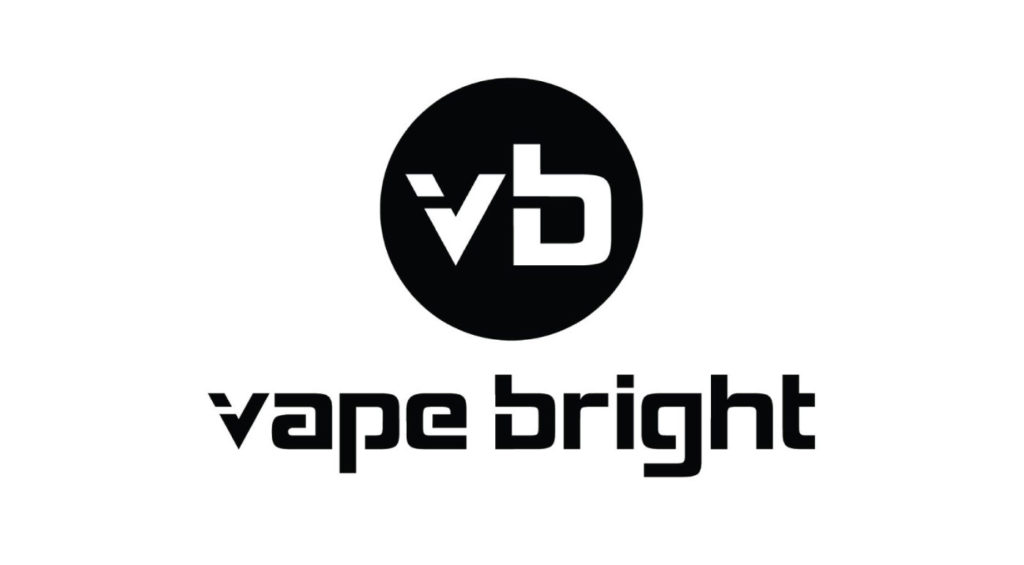 Vaping has become a very popular activity in recent years. The CDC reports that by 2014, at least 12.6% of adults in the United States had reported vaping or using an e-cigarette, with the highest use shown among those between the ages of 18 and 24.
While some use vaping as an alternative to cigarette smoking, others turn to these products for different reasons, including as another way to consume CBD oil. There has been a surge in vaping products that contain cannabidiol, which has led many brands to begin offering their own versions of CBD vaping cartridges and oils.
There are a large number of factors to consider when choosing the best CBD vape pens, among them is the brand. We take a look at Vape Bright in this post, a company that specializes in producing quality vaping products that include CBD as the main ingredient. 
Table of Contents
Vape Bright Company Overview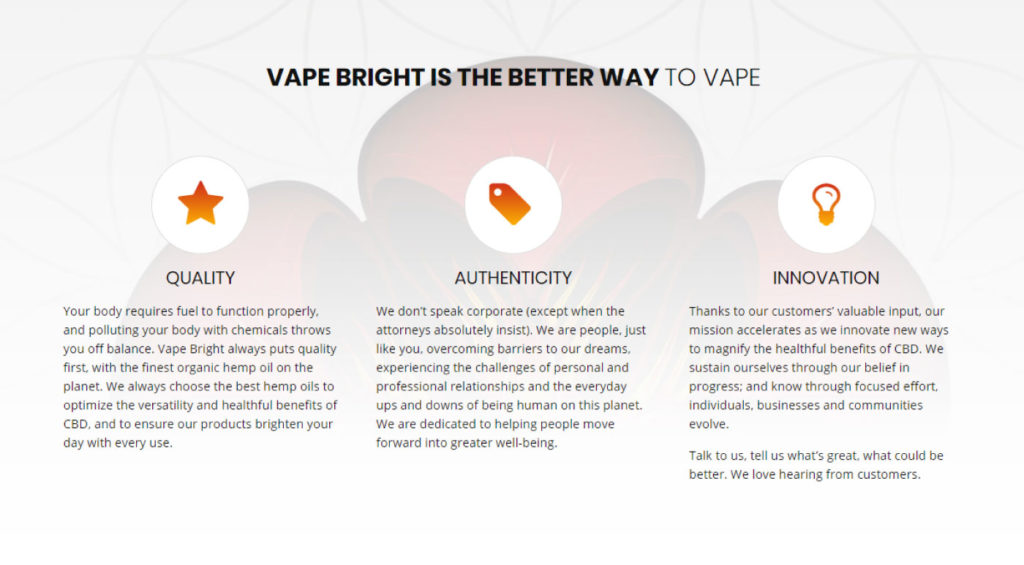 Vape Bright's mission is to bring the best CBD-based vaping products to the world—and it does that. While the company is based in the United States, it sells products to customers internationally. Vape Bright not sells high-quality vaping equipment, it also offers products to give customers a vaping experience that allows them to fully experience the reported benefits of CBD oil.
Vape Bright Laboratory Tests and Certificates
Vape Bright uses a laboratory known as PharmaLabs San Diego for the testing of its products. Third-party laboratories like this one can provide an accurate view of the cannabinoid profile in CBD products as well as their safety and purity.
All of the products Vape Bright produces are sent as samples to this particular third-party lab to undergo testing, and then the results are then published directly on the Lab Results page, which can be accessed on the official Vape Bright website. The company frequently updates this page with new certificates.
Vape Bright Product Range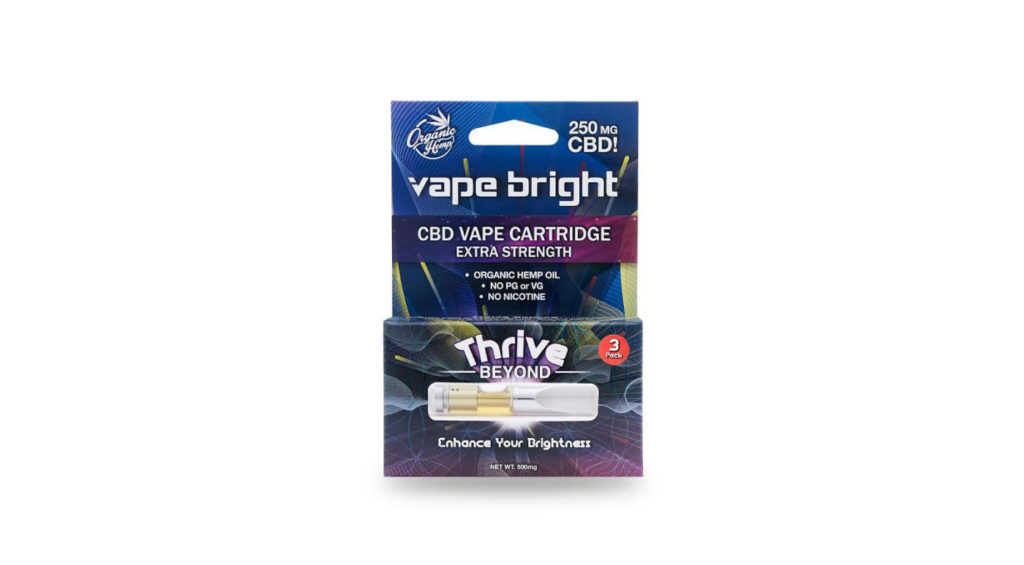 Vape Bright really aims its products toward customers who specifically want to use CBD oil through vaping and inhaling rather than the usual methods, such as ingesting it as a drop under the tongue or using topicals. Vape Bright's products offer CBD for vaping in different potencies, sizes, and more.

The company also sells several useful starter kits that come with everything you need: the vaping pen, your very first cartridge, and a battery. 

Vape Bright Product Pricing
Vape Bright pricing is a particular concern for many customers. Its prices appear to be higher than a few of its competitors, but overall the products are within market range for high-quality vaping accessories and cartridges. Prices start from about $65 for a starter kit. Pods and cartridges can be purchased separately or in five-cartridge packages.
Vape Bright Shipping Policies
Vape Bright is one of the very few U.S.-based companies offering international shipping options. In addition to using domestic shipping carriers such as UPS and the postal service, the company does use other carriers to deliver packages outside the United States. Customers should be wary that additional costs will apply to international orders.
Vape Bright Return Policy
All customers who buy from the official online Vape Bright store are given a 30-day satisfaction guarantee on their first order. Any unused portions of products, including vaping accessories, must be returned to the company before it will process the refund request.
Customer Reviews and Opinions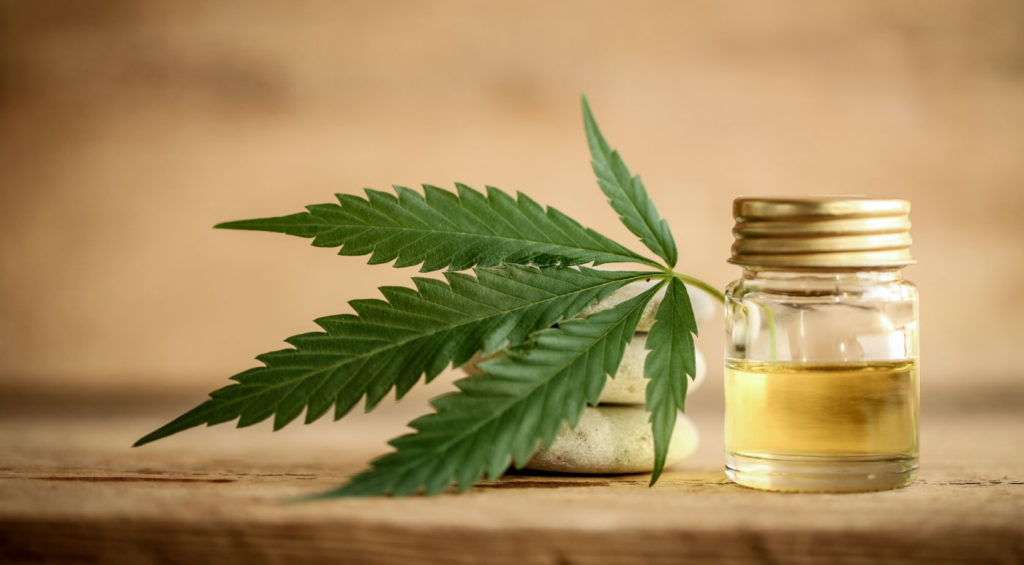 A company can make all kinds of claims about the CBD products it sells, which is why customer reviews are an essential way to learn how these products have helped people who have used them and if they live up to the claims. We always attempt to find reviews on third-party websites and platforms not directly associated with the company. Doing so usually provides a more unbiased view of a company and its products.
With Vape Bright, we were able to find testimonials powered by the Yotpo platform on the company's Facebook page. There are currently more than 1,700 reviews on this page, and the majority of these reviews are positive. Customers like Vape Bright's products, and it seems like most of the people who have left a review find its CBD vaping items to be very effective at producing the desired results.
The only common concern that we did find among these reviews is the fact that many people consider the pricing of Vape Bright's products too high.
Let's look at some reviews that have been left by previous customers who have purchased vaping products from the brand*.
"This product is great. It is exactly what I was looking for. I do think the price is a little too high."
"I am a first-time 'vaper' and was looking for an easy/affordable entry-level kit. I also have an issue with propylene glycol as a delivery agent. So when I saw this kit, I was willing to give it a try. So far, so good. …"
"It really is just the best. It tastes good, the battery lasts a very long time as does the cartridge (taking a few puffs a day). The product is very good. It may sound odd, but a single puff just makes you feel better."
*These reviews have been edited for grammar and clarity.
Final Verdict
Vape Bright is a brand that specializes in products that offer people another way to consume CBD. The company offers customers access to the laboratory certificates provided following third-party lab testing. And even though some concerns were raised about the pricing of products offered by Vape Bright, customers still seem to think the range of items the company produces are highly effective. Reviews point toward a positive view of the brand in general.