Featured CBD Brands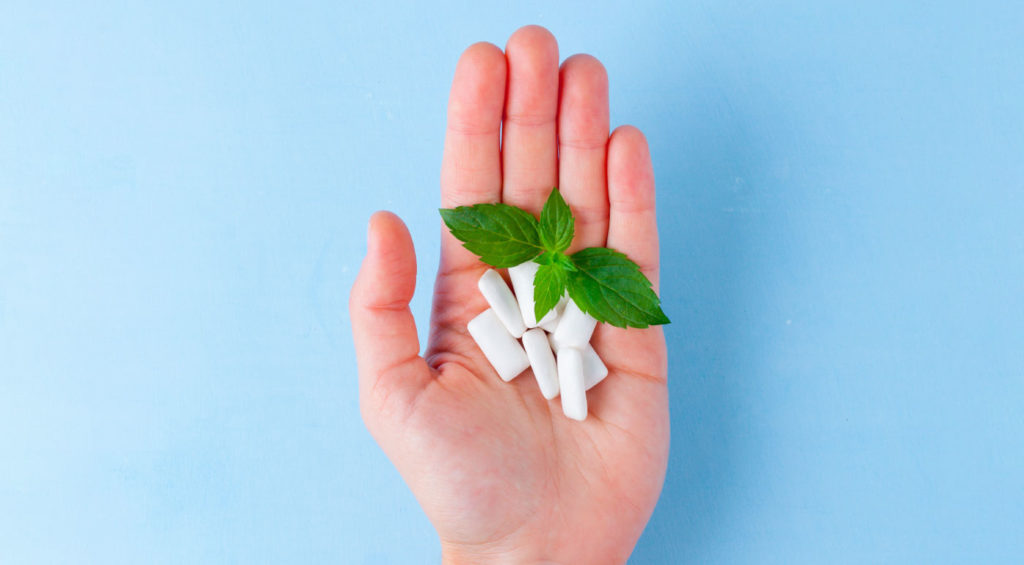 Cannabidiol and all of its other hemp and marijuana-related counterparts still have some time before they're officially considered safe as a food additive by the FDA. However, the nature of CBD oil makes it easy to add to all kinds of recipes.
We've seen chocolates, gummies, and honey, and now CBD gum is here to make the calming ingredient even more accessible.
There are a lot of options on the market and, especially if you're new to using CBD in any form, choosing a good option can be a bit of a struggle. So we did the hard work for you and found the 8 best CBD gums that you can buy today, to make your choice easier.
Enjoy Long-Lasting Relief With CBD Chewing Gum. Use These Page Jumps!
---
8 Best CBD Chewing Gums
Endoca CBD Chewing Gum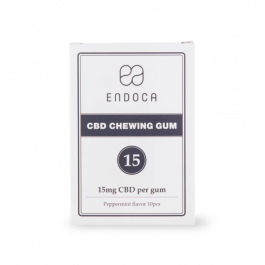 This is hands-down a fan favorite and a top pick if you're looking for the best CBD chewing gum.
Endoca has earned its stripes as a CBD provider for many reasons. Their commitment to promoting happy, healthy lifestyles through the power of plants translates to a commitment to saving the planet.
Unlike traditional chewing gums, the Peppermint Endoca CBD chewing gum is completely biodegradable. It's made from sustainably harvested chicle sap that's sourced from the rainforest. You can see for yourself the amazing process through which the tree sap becomes chewing gum in this video.
Buying Endoca products helps protect the rainforest, but it also helps protect you from ingesting harmful ingredients. It's a completely natural and organic gum, free of artificial or synthetic ingredients and GMOs. There are no dangerous aspartame or lab-made flavors.
The gum-chewing experience might vary from what you're used to getting from a grocery-store gum, but these chiclets will give you 10 mg of high-quality CBD per piece, and they're flavored with natural essential oils.
Best for: Those who want an all-natural product that's nice to the environment and can help save the rainforest!
---
CBD American Shaman CBD Gum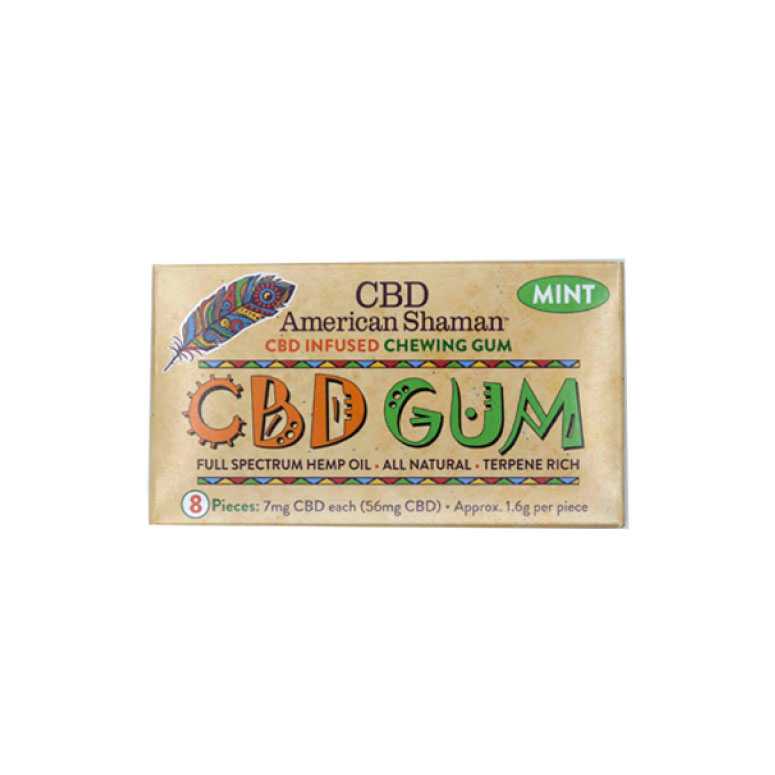 There's one thing about Endoca that, we know, you might have wanted to see: Made in the USA. As the name of this company eludes, American Shaman is an all-natural and completely organic alternative that's made in the States.
CBD American Shaman's CBD gum is also made from rainforest-grown chicle tree sap, but they also throw in sugar alcohols Xylitol and Erythritol for sweetening. There isn't anything else artificial about it—not even the mint flavor.
Industrial hemp is used to extract the full-spectrum CBD that goes into this gum. The CBD concentration is on the lower end of the dosing spectrum, which can be beneficial in some cases. At 7 mg per piece, this gum can be taken any time throughout the day for a light dose of CBD when you need it most.
If you want to learn more about how American Shaman perceives CBD, take a look at their catalog of videos, covering topics like CBD oil and Anxiety, Hemp the Miracle Plant, and more.
Best for: Those looking for a light dose of CBD in an all-natural product.
---
Pin Mint CBD Chewing Gum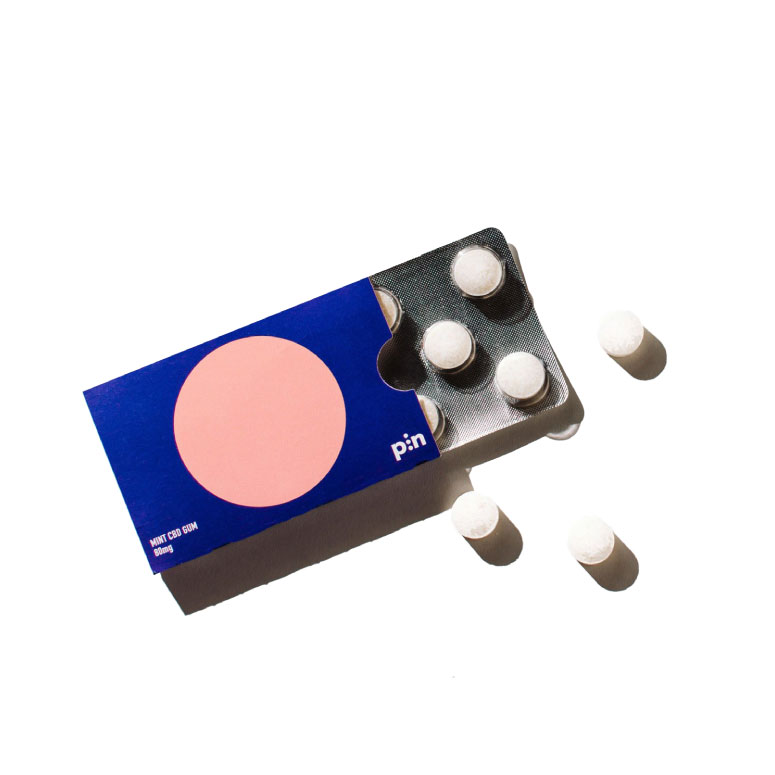 If you're someone who prefers to stay away from full-spectrum CBD, Pin may be the answer to your quest to find the best CBD chewing gum. Pin CBD Chewing Gum is made with broad-spectrum CBD.
Each small piece of chewing gum contains 10 mg of CBD. This is a moderate dose for helping alleviate anxiety, restlessness, or muscle soreness.
If you know that you need a higher dose to get the results you seek, pop another piece and enjoy a spike in the minty flavor. If you know you don't need quite as much, just bite one in half and enjoy your CBD in the dose that suits your needs best.
Pin sells their gum in packs of 8 pieces, with free shipping to anywhere in the U.S. At $20 a pack, it's certainly on the pricier side of what you'd normally spend on gum and a little more than some straight-up CBD oils. Each milligram ends up costing about $.25
If you're looking to get a bargain from this buy, you can get a 3-pack for $50 or a 7-pack for $100. Pin promises a prompt and hassle-free refund should you be unhappy with your purchase for any reason.
Best for: A broad-spectrum, mid-range CBD experience.
---
CBD Infusionz Spearmint CBD Gum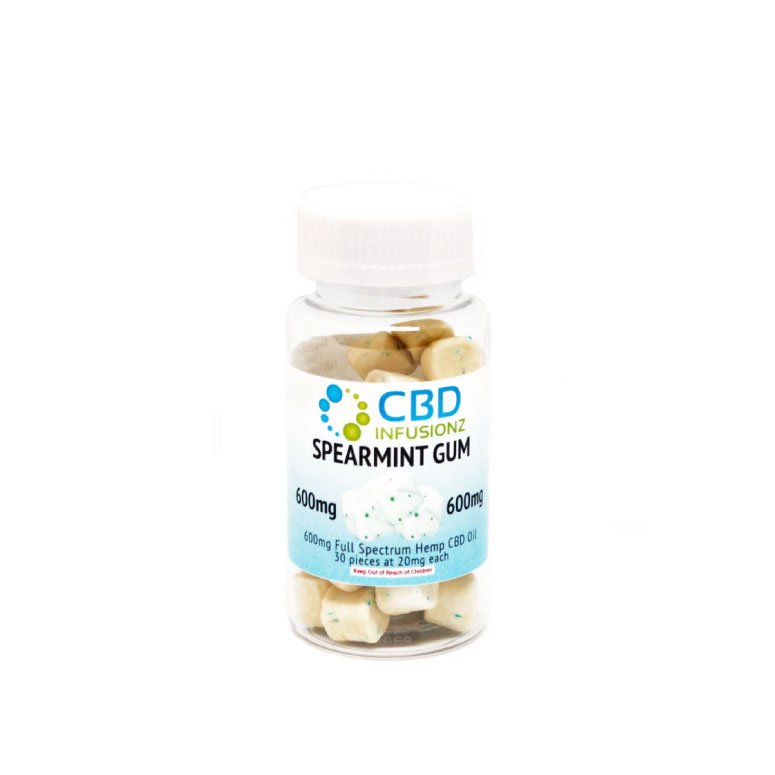 Choosing a CBD company to purchase your gum from also means you're at liberty to how they prepare CBD. With CBD Infusionz, you have a little more say in the matter.
Before you hit "buy" (and pay the $3.99 shipping fee), you get to choose from three different factors of what you want in your gum: how much CBD, day- or night-time formula, and with or without THC. The more milligrams you opt for will increase the price, just as it does in all other CBD products.
What sets this gum apart is its potency potential. This gum is one of the very few available that brings its CBD content to heights of 1500 mg. All these options earn it a strong spot on our list of the 10 best CBD gums.
Overall, the Spearmint CBD Gum from CBD Infusionz is aimed at making CBD gum that anyone can use because, as they say, it "actually tastes good." The caveat to this is that they use artificial flavorings and colorings, and the potentially dangerous ingredient of aspartame.
Also, vegans beware: This gum contains gelatin.
The truth is that aspartame is in many of the gums we normally chew, and the harmful effects occur when exposure is incredibly high—much higher than a piece of gum will provide.
If you feel confident in a few dashes of artificial sweetener to improve your gum-chewing experience, CBD Infusionz is an attractive product that basically lets you build your own CBD chewing gum.
Best for: Getting some of the highest levels available of CBD through a pack of chewing gum.
---
MedCBDx CBD-Infused Gum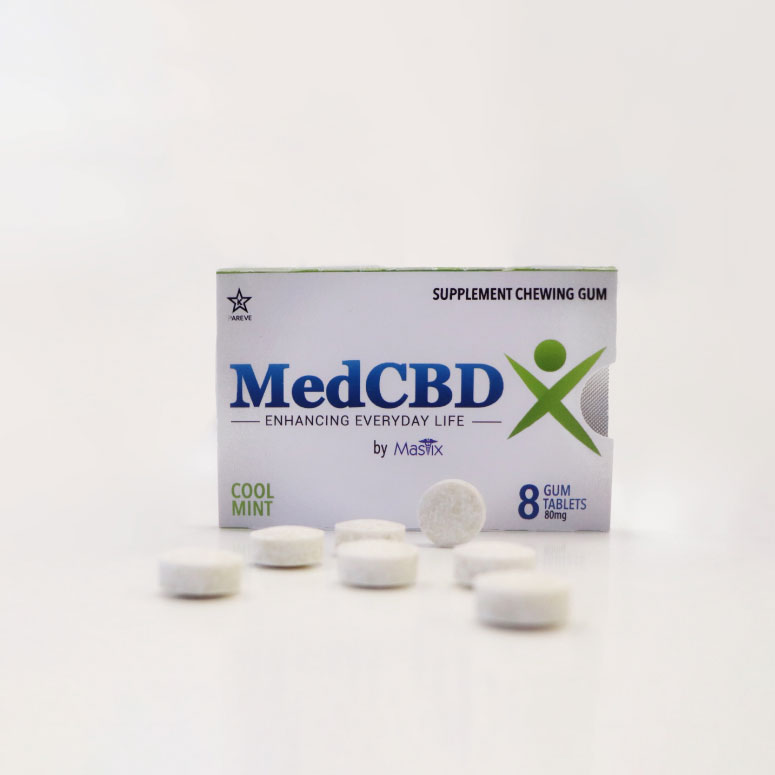 The 8-pack of CBD-infused chewing gum from MedCBDx is the ideal option for an average discrete dose of CBD. Each tablet contains 10 mg of CBD, which is a common daily dose of CBD for many people who use it to combat light anxiety or muscle soreness.
Even if you're used to taking 10 mg through another source, CBD gum may be a better way to get the full impact of CBD oil. If a 10 mg dose is too low for you normally, a CBD gum may surprise you with better absorption and improved results.
The ingredients here are more friendly to all. There's no gelatin in the mix, so it's a safe option for vegans.
Though no animal products are used, there are a few artificial ones—like magnesium stearate. They also use a gum base and xylitol, which are two ingredients that aren't quite dangerous, and they're there to ensure you get the flavor-preserving, insoluble experience you want in chewing gum.
Best for: A long-lasting gum with a decent dose of CBD.
---
LabNaturals CBD Gum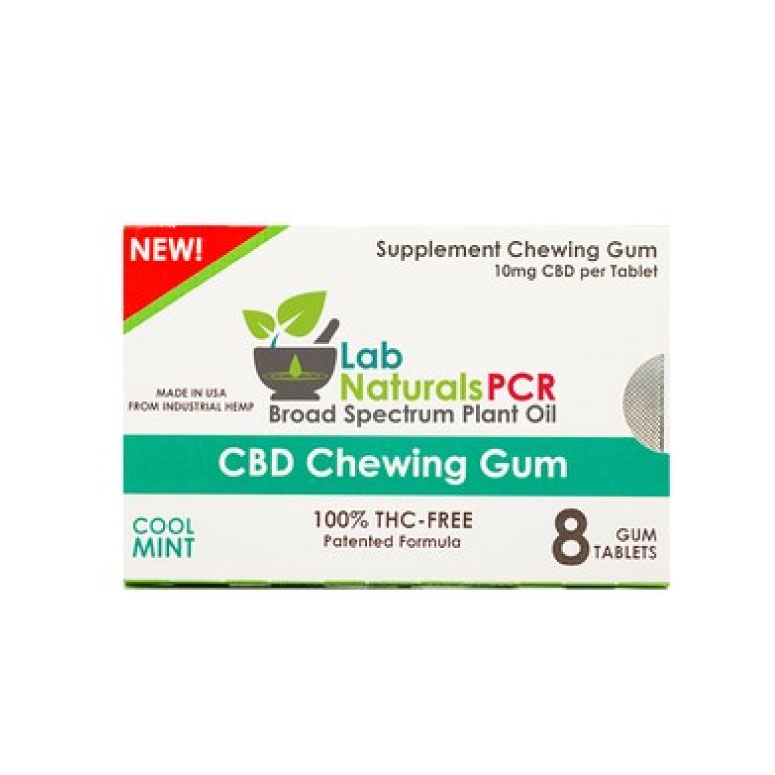 LabNaturals makes their version of CBD chewing gum with 10 mg of THC-free hemp oil in each piece.
This is a great buy for people who like options. The gum comes in three stages of potency: 600 mg, 1200 mg, and 3000 mg of CBD. You won't get more pieces in the pack but instead, a higher potency per piece.
The smallest dose per piece here is 20 mg of CBD, whereas the highest is an impressive 100 mg per piece.
Also, as you likely imagine, all LabNaturals products take a trip to internal and third-party labs so they can be tested and reported on. These reports are then published for consumers to review.
They ensure each of the 8 tablets in a pack is completely free from solvents, pesticides, or heavy metals. It's also sugar-free. Bear in mind that "sugar-free and safe" doesn't denote "all-natural." You'll get sugar substitutes Maltitol, Sorbitol, and Xylitol in each piece of the LabNaturals CBD gum for sweetness.
The pack costs a mere $15 for 8 pieces, making it a great bargain buy in comparison to some other leading brands in terms of the amount of CBD potency you get.
Best for: An affordable sugar-free gum with options of CBD potency.
---
Every Day Optimal CBD Gum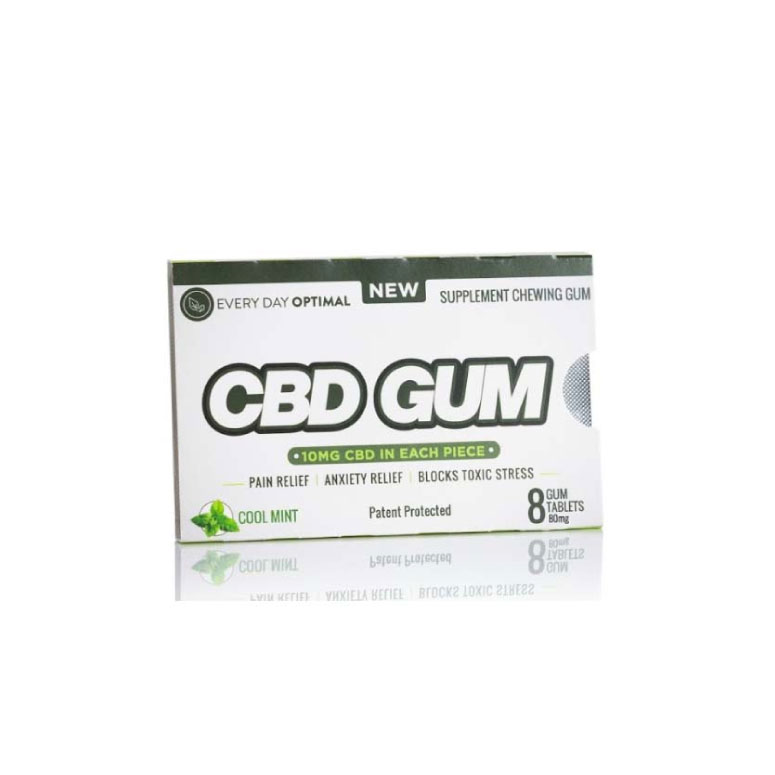 Every Day Optimal CBD gum falls in line with industry standards for CBD gum. It comes in a pack of 8 pieces, with 10 mg of CBD per piece, and it's made with the same lineup of standard ingredients: gum base, magnesium stearate, stevia, and sugar alcohol.
These ingredients aside, the important thing is that CBD is made from organic hemp—and is completely THC-free.
The price is also right for this CBD gum. You can Buy one pack for $20, or 4 packs for $60 (3 packs + 1 free). They even offer a 100% money-back guarantee should you decide it doesn't work for you.
It's worth a shot to try it, for both the price and the reviews. Many shoppers say it's great tasting and they bring just the right amount of chill.
Best for: A no-nonsense 10 mg CBD gum.
---
Elevate® Hemp Extract Gum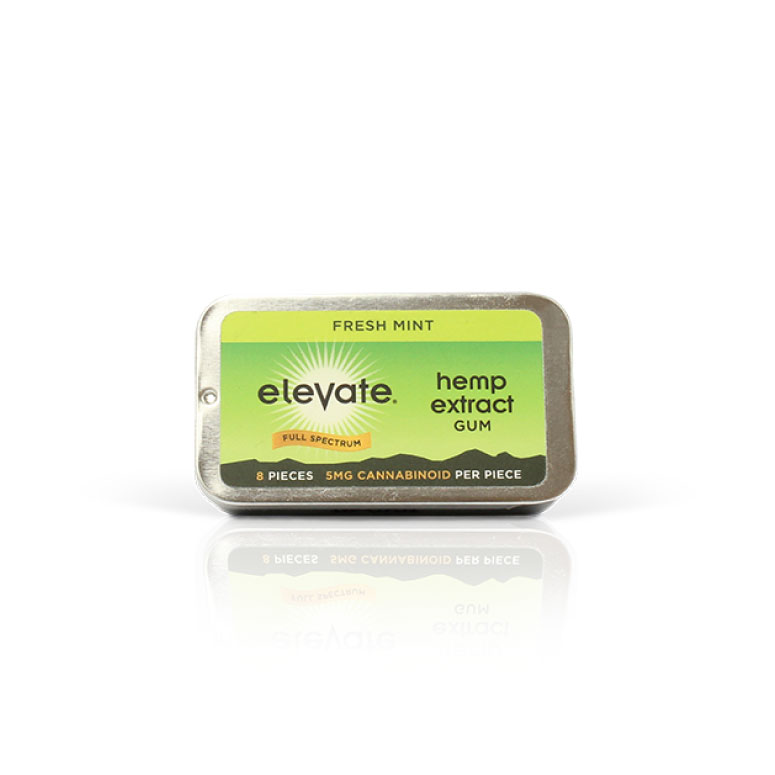 A lot of products promote that they're THC-free, but what about those folks who don't mind (or may even desire) a little natural tetrahydrocannabinol in their hemp products?
This Hemp Extract Gum is a full-spectrum hemp-based product that brings 5 mg of cannabinoids per piece. Since it's extracted from hemp, it's safe to assume the bulk of it is CBD, but CBG, CBN, and even THC join the mix as full-spectrum means all the essential elements of the hemp plant are used.
Somewhere along the line, 8 pieces became the standard size pack for CBD gum. Elevate has an 8-pack (for $10). This makes it one of the most affordable CBD gum products out there, but keep in mind that the dose of CBD in each piece is also relatively low.
One happy customer raved about the taste of the gum, which is a quality most CBD gums seem to lack. When the mint wears down, it reportedly starts to taste like hemp. That's good news considering that's what you expect from a product like this, but bad news for those who don't particularly like the taste.
Best for: Low doses of full-spectrum CBD.
---
Why Chew CBD Gum?
The oral route for CBD seems to be the most effective.
While CBD edibles are often subject to the infamous "first-pass effect," chewing gum—at least for the most part—doesn't get swallowed. As it hangs out in your mouth, your salivary glands will take all the juices your chomping teeth extract and absorb them right into the bloodstream, making the CBD 5 times more bioavailable than when it's ingested via methods that go through the digestive system.
There's also the element of discretion. Sure, big billowing clouds of vaped CBD might be fun for some, but there is a time and place. The boardroom, a crowded train, or a first date is not the best place to vape. Gum is a little better suited as a convenient way to take CBD during the day and stay under the radar of those who might judge.
Not only is gum a discreet way to dose CBD without any exceedingly obvious indicator that you need a moment to chill, but it's a perfect swap for your run-of-the-mill artificial chewing gums. People love to chew, which is why gum has been around for so long, and the motion itself could help with anxiety and concentration before the CBD in the gum even has a chance to kick in.
What Makes the Best CBD Gum?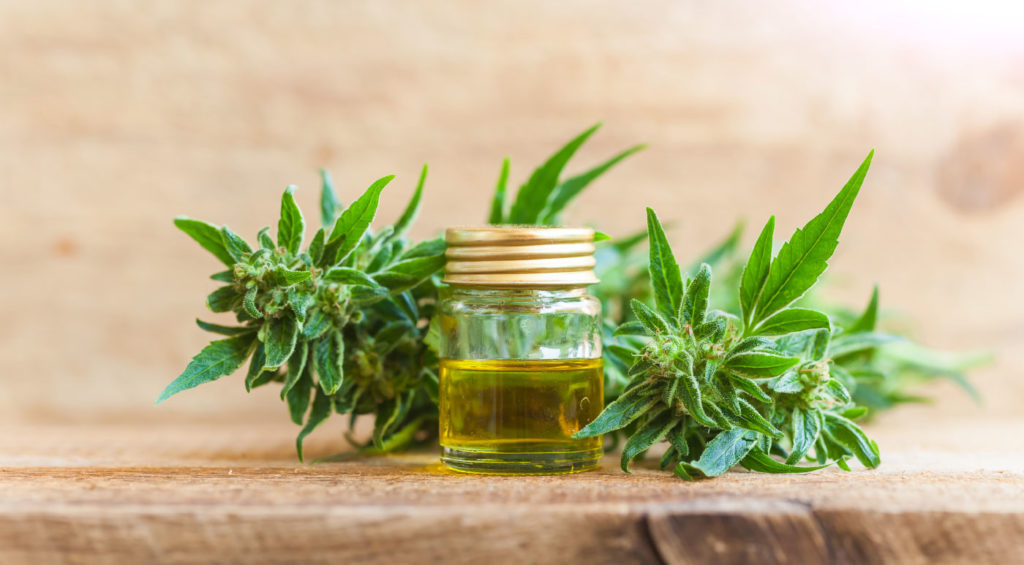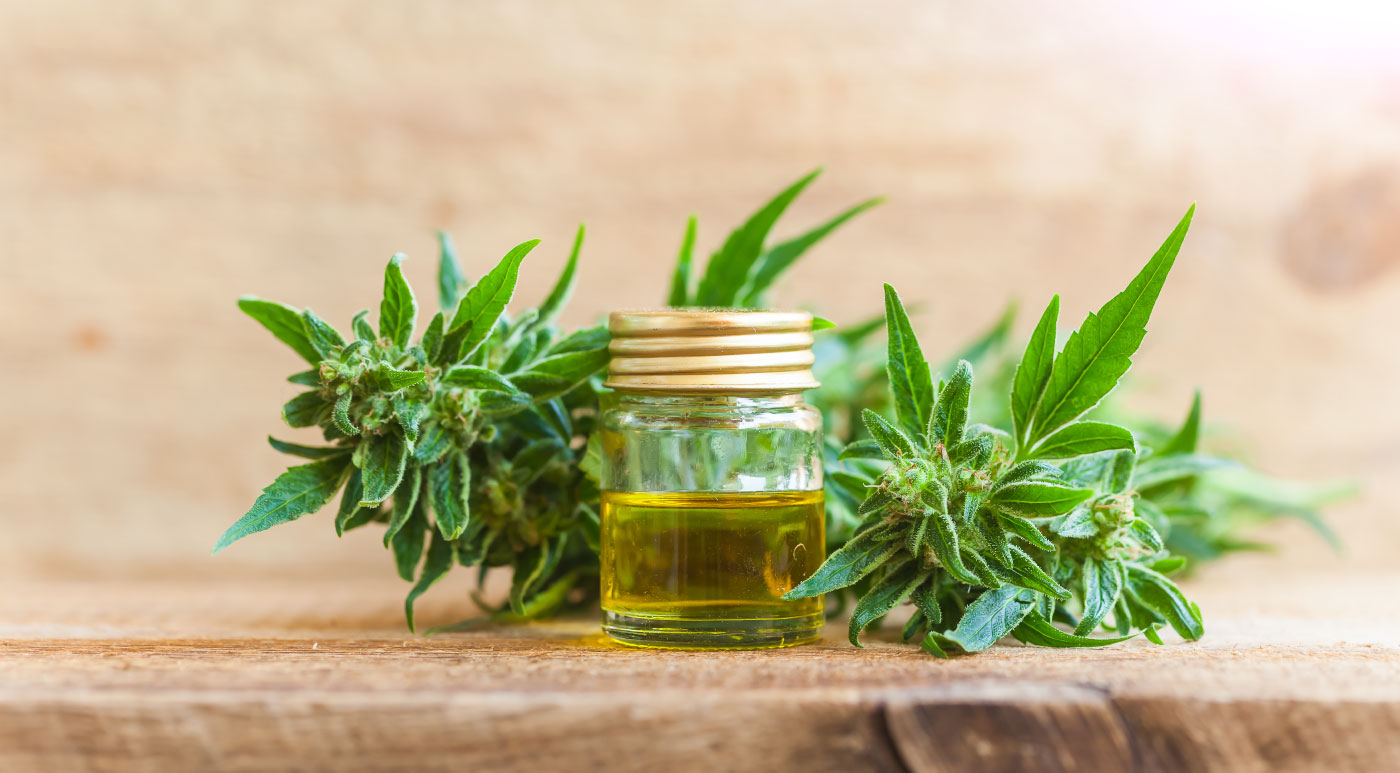 We can't narrow "the best" down to just one gum, because consumers all have their own specifications for what makes a gum great. Once you throw CBD into the mix, the options become even more varied.
Broad spectrum, full spectrum, isolate, dosing, and even origination play a factor in why people might choose one CBD gum over another.
Though we do have our favorites, we realize that everyone is different and has different needs. As such, we've gathered up the 10 best CBD gums to chew for different situations so you can see which may be the most satisfying for your specific tastes.
---
Additional Resources: