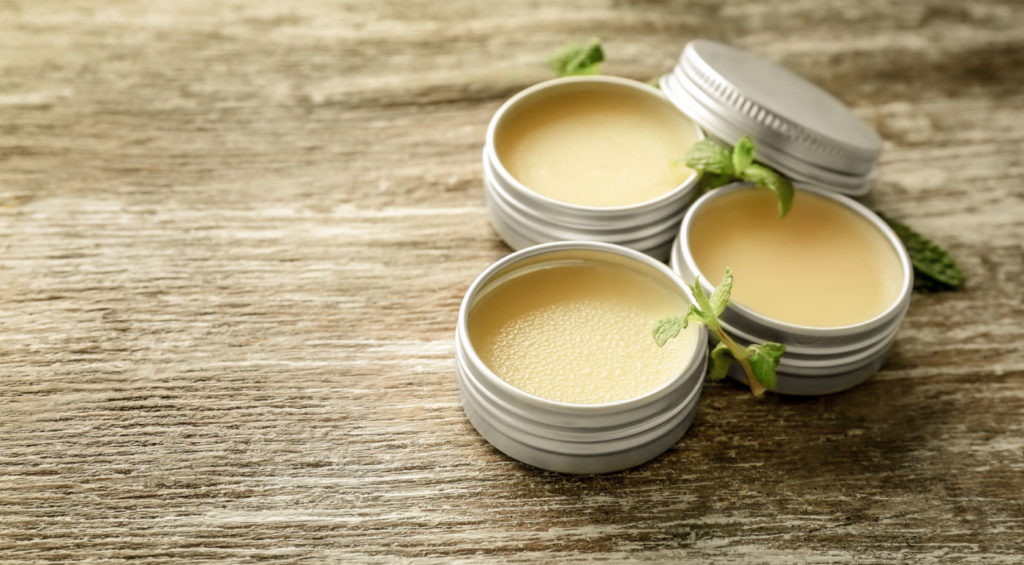 The word balm is malleable, just like the product itself. It's a type of ointment that's intended to soothe or heal the skin, and it can be used for virtually any type of skin.
Lip balms, in their tubular wind-up cases, often come to mind first as a balm product. Though they get most of the attention, they're not the only option. Especially in the case of CBD, having a balm that can go the distance for the rest of your body can make the transition from a lip-focused tube to a top-to-bottom skin repair kit.
Stay Moisturized With CBD Balm Using These Page Jumps!
CBDfx CBD Muscle and Joint Balm
CBDfx offers a full lineup of CBD products. Their balms come with a few variations of scents and styles, like the popular calming or shea butter citrus formulas. However, they also have a wonderful blend that stands out from the crowd—their CBD Muscle & Joint Balm Stick
A 2 ounce stick contains all the essentials you need to get a restful sleep and wake up rejuvenated. 150 mg of organically-grown, broad-spectrum hemp works against tired or sore muscles, while evening primrose oil, lavender extract, and orange oil elevate the routine to a spa-level treatment.
This overnight treatment for not only skin, but muscle aches and relaxation rounds out the top 3 options on our list of the 10 best CBD balms. Get it on its own or try it out with their Snooze Set for a full CBD sleep experience!
Best for: Overnight use when you need a relaxing rest for a wakeful rise.
---
Lazarus Naturals Full Spectrum Lavender CBD Balm
CBD is all about keeping you calm and collected, which is why the Lazarus Naturals Full Spectrum Lavendar CBD Balm is such a good buy. Their balm comes in multiple scents, including mint, cedar citrus, and unscented, and lavender's association with improving with anxiety, insomnia, depression, and pain make it the perfect accompaniment to CBD.
This particular balm comes in two sizes. The smaller is a 20-gram jar that contains 1000 mg of CBD. The larger size ups the content to 3000 mg of CBD in a 60-gram jar of all-natural balm.
The balm is made with organic ingredients like mango butter, beeswax, and fractionated coconut oil. Along with the hemp-derived, full-spectrum CBD extract, it's proudly made in America from non-GMO plants.
This is a top-rated CBD brand that shines both in its edibles and their topicals. The larger of the two containers ends up being an incredible bargain for its potency. Even if you want to start small and see if it works, it's worth the investment and there are plenty of happy reviews to convince you it's worth a try. It's ratings, reviews, ingredients, and options come together to make it our #1 choice among the 10 best CBD balms.
Best for: A CBD balm with a relaxing scent at a reasonable price.
---
Mana Artisan Botanics Plantain & Comfrey Hemp Balm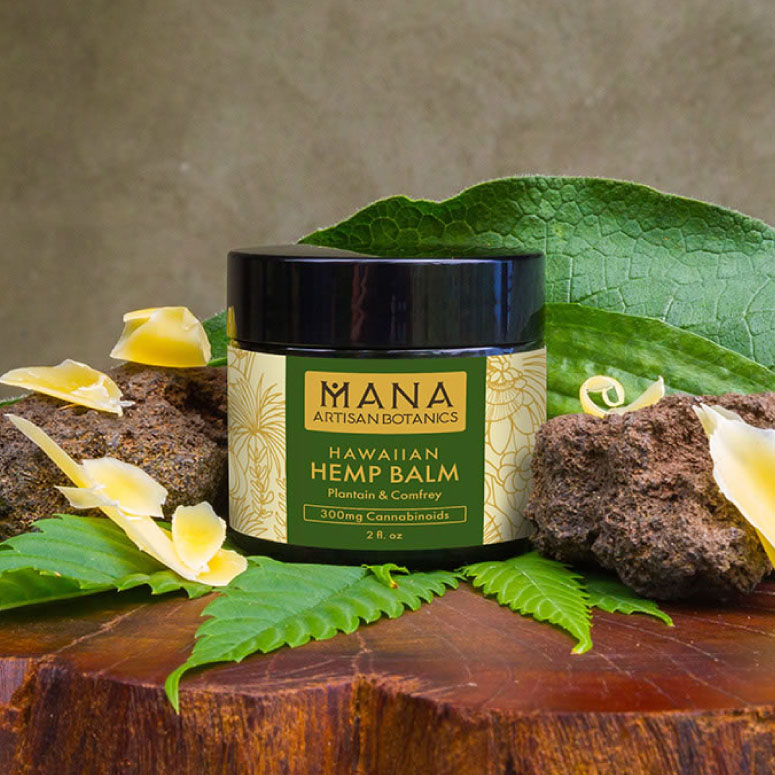 If it's a luxurious experience you're looking to get from your hemp balm, Mana Artisan Botanics offers a lavish Hawaiian escape in a jar.
Made with organic hemp, beeswax, and coconut oil, this hemp balm is intended to assist with arthritis or eczema as well as sunburn, scrapes, and inflammation. There isn't a distinct measurement of CBD within a jar, but they ensure at least 300 mg of phytocannabinoids per ounce.
The other active ingredients in this hemp-infused balm can also help contribute to reducing inflammation. The infusion of Hawaiian comfrey and plantain also add a nutrient-rich element to the mix.
Comfrey is an herb with a reputation for helping heal wounds, bones, and bruises, while the lemongrass, peppermint, and lavender essential oils have their own distinct rejuvenating properties.
This 2 ounce jar will cost you slightly more than some other brands. Mana Artisan Botanics recommends using it for pain and inflammation, but it also can be a wonderful addition to a daily self-care regimen.
Best for: Its invigorating citrus scent and organic Hawaiian-grown ingredients.
---
SolCBD Infused Herbal Balm
Want radiant skin that shines like the sun? Sol CBD creates a CBD-infused herbal balm that's powered by photosynthesized organic matter.
There will surely be some ingredients that you recognize, like grapeseed oil, eucalyptus oil, and lemon peel extract, but the true allure of Sol CBD's balm are in the ingredients that no one thought of.
Virgin ucuuba butter and andiroba oil, for example, aid in healthy cell development and may be beneficial in reducing the inflammation commonly experienced with acne, eczema, and psoriasis. Similarly, calendula flower extract and eucalyptus are anti-inflammation tycoons that work wonders when combined with full-spectrum hemp extract.
If you subscribe to receive their balm monthly, you'll enjoy an automatic 10% discount each time. You also have the opportunity to save buying multiple units at a time. The range of unique ingredients, along with the discounts offered by SolCBD, make its CBD Infused Herbal Balm a strong contender among today's 10 best CBD balms.
Best for: Powerful results from a plant-based product.
---
Papa and Barkley Hemp Balm
Papa and Barkley is a company with a major marijuana proposition. In light of local laws, they also introduced a full line of simply essentials made with nationally-allowed CBD.
The origin story of this balm is one many people may find resonates. Adam Gross, the creator, used a homemade balm to deliver mobility back to his father who was in an otherwise hopeless and bedridden condition.
The balm applied to his battered back worked, and thus this line of products was created and named after the man who first received it and his faithful companion.
This Hemp Infused Balm is on the pricier end of the spectrum at $30 for 15mL, and a tablespoon per serving will only take you so far. However, the all-natural ingredients of hemp extract, coconut oil, beeswax, essential oils, vitamin E oil, and natural terpenes give it an integrity that may be worth the investment.
Best for: Tough-to-treat chronic pain with an all-natural product.
---
Endoca CBD Lips + Skin Balm
We can't talk about balm without talking about lip balm.
Using a CBD lip balm can keep your lips moisturized and feeling smooth and refreshed, even through the worst elements. What we love about this particular CBD lip balm is that it goes even further when you need it most.
This convenient and recognizable style of balm is made with all natural ingredients. The fatty acid-rich organic hemp oil blends with organic beeswax and coconut oil, with additional vitamin E, limonene terpenes, honey, and vanilla extract for a simple, soothing, and sweet smelling balm.

The size makes it ideal for always having it on hand while you're on the go. It's small stature also alludes to its limited concentration. Only 20 mg of CBD are in the entire tube.
It's small stature and light CBD content shouldn't turn you away. It's still packed with rich natural ingredients that are sure to help boost hemp's anti-inflammatory power and restore a healthy glow when and where you need it most. It's literally good enough to eat! And its convenience helped it make its way to our list of the 10 best CBD balms.
Best for: Those who like to have a tiny taste of CBD-infused TLC while they're on the go.
---
Healthworx CBD Barrier Balm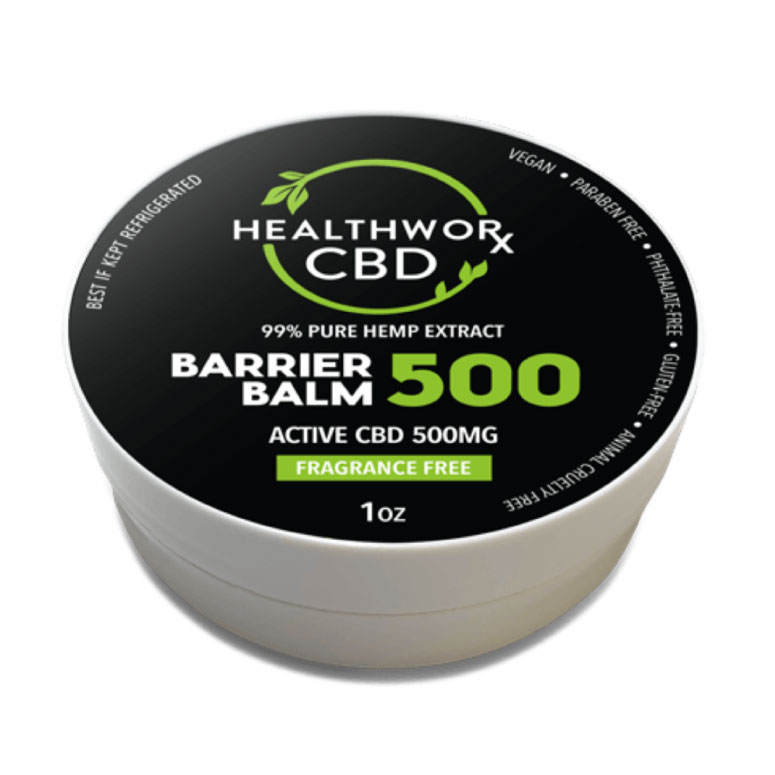 Some cases call for an even heftier dose of CBD to start reaping results.
Healthworx CBD Barrier Balm is applied to the skin, but recommended as a topical spot treatment for testy pain, like that experienced with arthritis and muscle soreness.
A 1 ounce container of this fragrance-free balm has an amazing 500 mg of CBD inside, among other all-natural ingredients. Added hydration comes through with plant-seed oils like mango, cranberry, poppy, and sunflower seed oil. The non-GMO formula is backed by accessible lab results, promising a safe and pure product.
For the CBD content, $50 is a bargain for this balm. Healthworx is secure in its product offering and promotes your return as a customer. Every time you shop you'll earn points, which will help score you discounts for future purchases.
Best for: Helping with deep joint or muscle pains.
---
Cannabidiol Life CBD Muscle & Joints Balm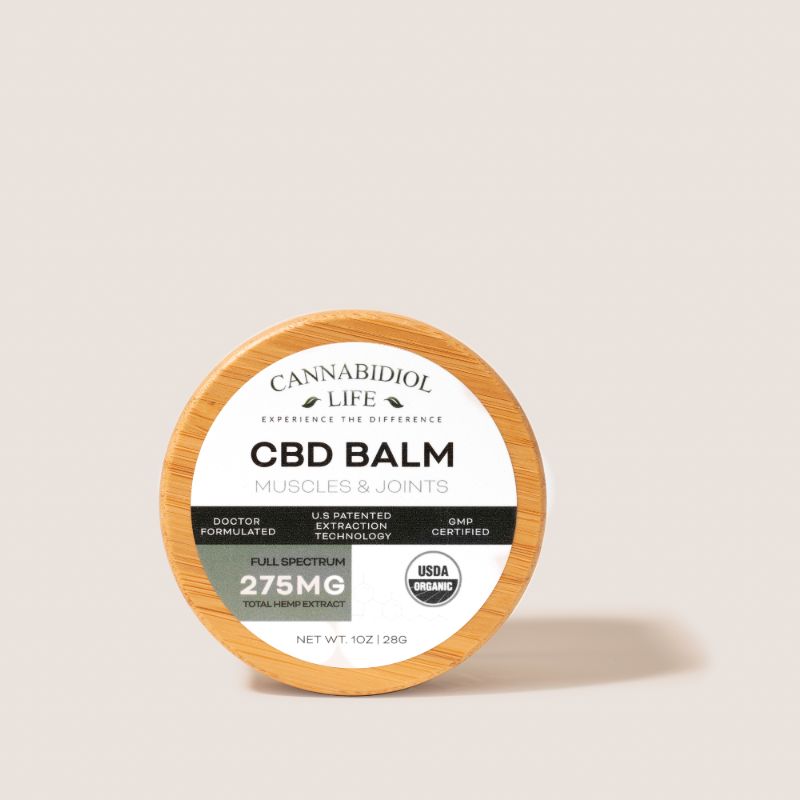 Only Colorado-grown, whole-plant industrial hemp extract makes its way into Cannabidiol Life's CBD Muscle & Joints Balm. A single 1 ounce jar provides 275 mg of CBD and accompanying cannabinoids.
The efficacy of these ingredients is backed by clear and transparent lab reports.
Like the Hawaiian-made balm of Mana Artisan Botanics, Cannabidiol Life also uses comfrey among other calming ingredients. St. John's Wort (an herb often linked with decreasing anxiety and depression) makes an appearance in the ingredient list alongside lavender, lemongrass, and eucalyptus essential oils.
The beeswax in this formula excludes it from being vegan, but it can still be seen as all-natural, made with organic ingredients.
First time shopper? Get 40% off when you subscribe to emails.
Best for: A calming and soothing balm infused with CBD
---
Charlotte's Web Hemp Infused Balm
Charlotte's Web is well known for their high-potency tinctures, but now they've entered the ring as providers of hemp-based topicals as well.
The 1.5 ounce jar of their Hemp Infused Balm has 450mg of CW's high-quality CBD hemp extract within a nourishing botanical blend. The main ingredient is organic sunflower seed oil, but there are plenty of other organic plant-based ingredients like shea butter and cocoa seed butter to whip up this smooth balm.
They've already made this balm incredibly affordable, but you can save even more with a subscription. Choose an auto-renewal monthly, bimonthly, or biweekly, and get 5% off each time.
Best for: Pain relief from daily aches and sore muscles.
---
Why Use CBD Balm for Your Skin?
Balm isn't limited to the delicate skin around your mouth. Imagine the soothing, healing, softening effects of a freshly-applied lip balm all over your skin. Not greasy—just a wonderfully revitalizing experience.
Now that the benefits of CBD have come to light, brands have started created balms infused with CBD to help improve skin conditions or to add a gentle touch of self care.
When Should I Use CBD Balm?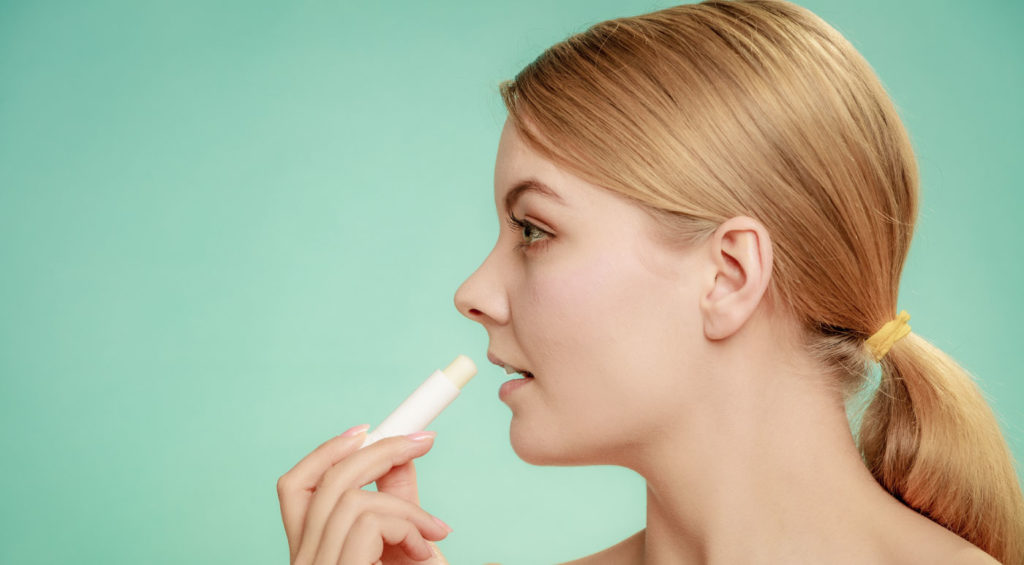 There's never a bad time to use balm. In the summer, the hot air can try out your skin, sucking out all your precious sweat and moisture and leaving you with cracked, flaking skin.
Or perhaps it's wintertime that does a number on your most important organ (yes, we're still talking about your skin). The cold months can also bring along a bout of moisture-sucking dry air that turns your vibrant skin to a parched and wind-battered outer layer.
In some cases, it's more than just the elements that cause the skin distress. CBD is a known anti-inflammatory, which is one of the hallmark reasons it can be used for skin. Combatting irritants makes it a good contender against eczema and psoriasis, and many people have found that it helped them with these conditions.
CBD may also be helpful for problems you have beneath the skin. One study shows that there's a possibility of topical CBD application alleviating part of the pain associated with arthritis.
What Else Should Be in a CBD Balm?
Cannabidiol, like it's fellow cannabinoids, works with the body's endocannabinoid system through a series of CB1 and CB2 receptors. These receptors are all throughout the body. Whether you ingest CBD or apply it topically, there are cells at work to transport it where it needs to go.
When CBD is extracted from hemp, the residual oil comes along with a host of active cannabinoids. CBG, CBN, and THC are among the counterparts of CBD that help to enact a positive change in how your skin feels.
So, It's Cannabis for Your Skin?
Yes. And no.
CBD-based products are made from hemp. While it's true that hemp is a member of the cannabis family, it shouldn't really be associated the conception of its cousin marijuana.
In short—hemp won't get you high.
Instead, hemp is densely packed with CBD, which is the anti-inflammatory powerhouse of the plant. CBD is in all cannabis-related plants, but in lower concentrations. Marijuana, for instance, does have some CBD but is more densely packed with THC—which will get you high.
Hemp, also, is completely legal throughout the U.S. and becoming increasingly more popular as an ingredient in beauty and wellness products, such as these CBD balms. And, since these are up-and-coming products many people aren't sure of, there may be some confusion in how to choose the right CBD balm for your needs.
Additional Resources: