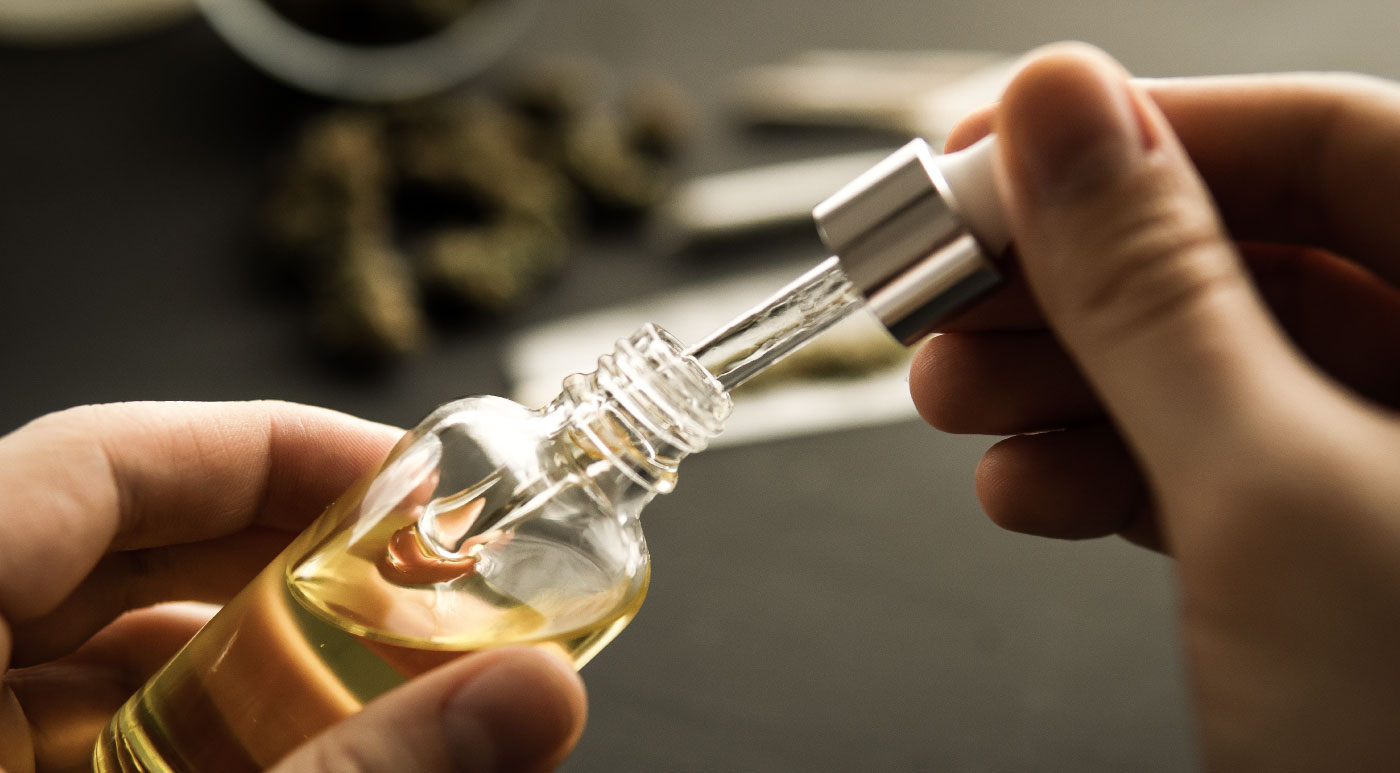 If you're here, we already have something in common: We believe in the potential of CBD oil.
Featured Full-Spectrum CBD Oil Brands
In this post, we review the 10 best full-spectrum CBD oils on the market right now. As the name suggests, full-spectrum products contain the entire range of beneficial compounds found in the hemp plant, including additional cannabinoids, terpenes, flavonoids, and plant matter. Let's get started.
Use These Convenient Page Jumps!
---
The 10 Best Full-Spectrum CBD Oils
Kanibi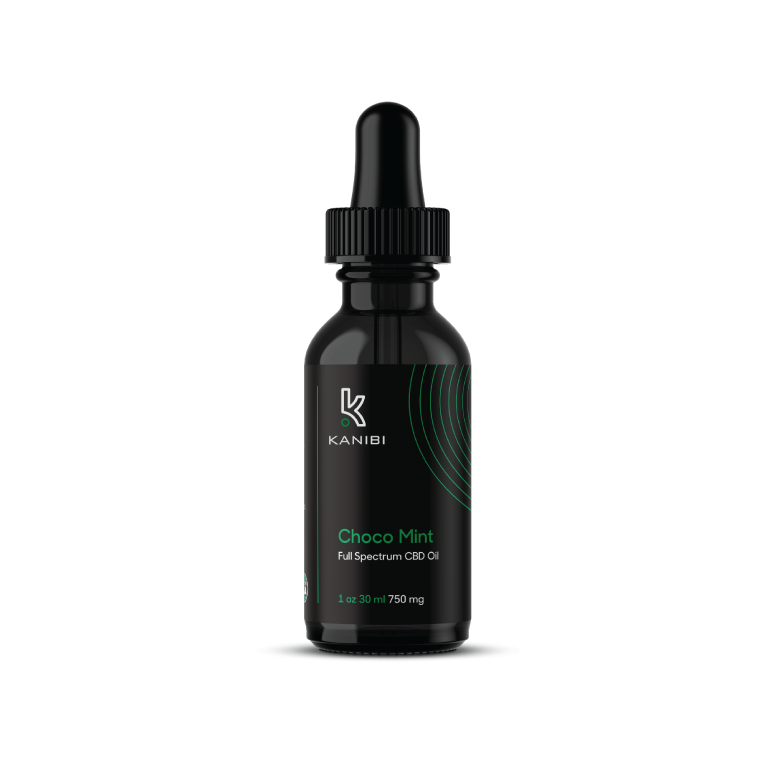 Highlights:
Organically grown
Double lab-tested
Clean CO2 extraction
Description:
Ingredients: 100% organic full-spectrum CBD oil, MCT coconut oil, natural flavors, stevia
Pricing: $0.09 per milligram
Company: Kanibi sets the bar high when it comes to the best CBD products.
In addition to the brand's gummies, softgels, and topicals, they offer a full-spectrum CBD oil tincture that is out of this world. It's full of complementary cannabinoids, terpenes, and flavonoids without any harsh chemicals, pesticides, or synthetic additives.
The brand uses only U.S.-farmed hemp that is grown organically, and they do not add synthetic ingredients after processing. Kanibi believes in their product so much, they even offer a money-back guarantee if you are not satisfied.
The tincture comes in a 750 or 1,500 mg dropper bottle in your choice of flavors: skittles, peppermint, lemon-lime, chocomint, or cinnamon. If you prefer your CBD oil to taste like hemp and nothing else, you can go with the natural flavor instead. Kanibi's products are manufactured in an FDA-inspected facility and are double-lab tested for safety, potency, and purity. The brand offers a 30-day money-back guarantee if you're not happy with your purchase.
Shipping: Free shipping on all domestic orders!
Returns: 100% satisfaction guarantee. Contact support at support@kanibi.com for instructions on how to obtain a refund.
---
CBDfx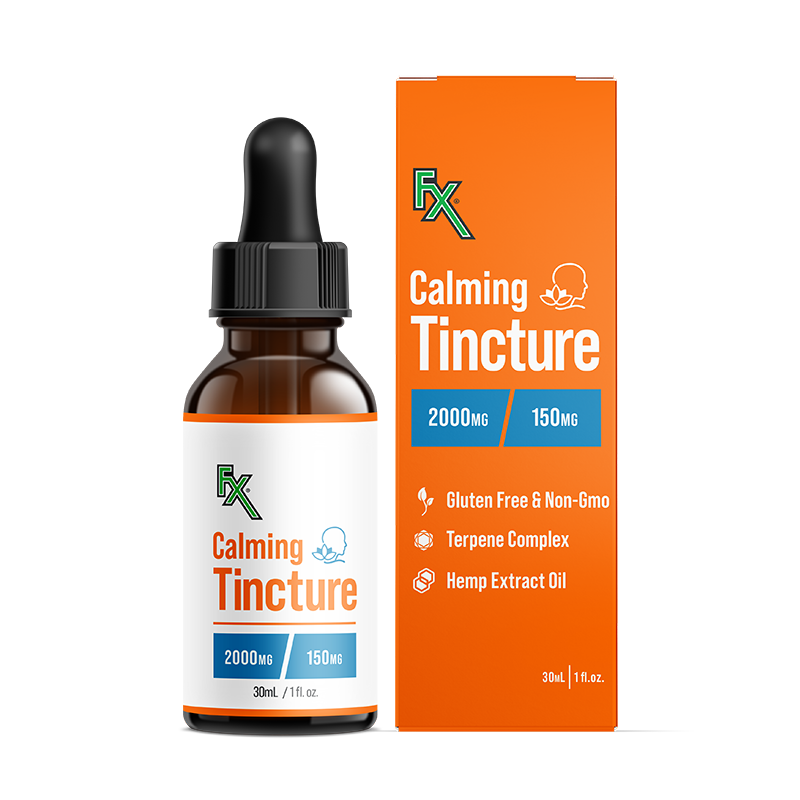 Highlights:
Additional cannabinoids like CBN and CBG
Single-pass CO2 extraction
Organically grown hemp
Description:
Ingredients: CBD, CBN, CBG, MCT oil, coconut oil, stevia
Pricing: $0.07 per milligram
Company: Well-known for creativity and ingenuity, CBDfx earns the #8 spot on our list for their newest offering—CBD + CBN Oil Calming Tincture.
This represents a departure from some of the brand's previous offerings, but it's right in line with where the hemp industry is headed—toward the inclusion of newly discovered cannabinoids.
It's a full-spectrum CBD oil that also contains CBN, the relaxation cannabinoid, along with a proprietary terpene blend designed to be calming. If you're looking for a natural solution to sleeplessness or anxiety, this is a product that could potentially offer some relief. The extra-strength calming tincture contains 1,000 mg of CBD and 150 mg of CBN. Plus, at just seven cents per milligram, it's definitely worth a try.
Shipping: Free shipping on orders over $35
Returns: Return new, unused, and unopened products within 30 days of delivery for a full refund, minus shipping.
---
Green Roads
Highlights:
Trusted and well-known brand
Supercritical CO2 extraction
Multi-stage independent lab testing
Description:
Ingredients: Hemp-derived full spectrum cannabinoid extract. Other ingredients: Glycerin, MCT oil, sunflower lecithin, helianthus annuus (sunflower) seed oil, hemp seed oil
Pricing: $0.07 per milligram
Company: Green Roads offers a line of award-winning, pharmacist-formulated CBD products that are crafted in house. This means that they oversee the entire process of making a bottle of Green Roads CBD Oil from seed to sale.
It comes as no surprise that the brand has thousands of satisfied customers, since it's the largest privately held CBD company in the country, with a reputation as one of the best.
Several formulations are available from the Green Roads line, and customers can choose from full-spectrum or broad-spectrum CBD oils in a variety of potencies. Green Roads' Original Blend CBD Oil 1,500 mg CBD Oil is a top choice. Formulated by a pharmacist, it contains a full range of cannabinoids and terpenes for the most therapeutic effect possible.
Shipping: Free standard U.S. shipping on all orders over $65
Returns: 30-day refund window for unopened products
---
Populum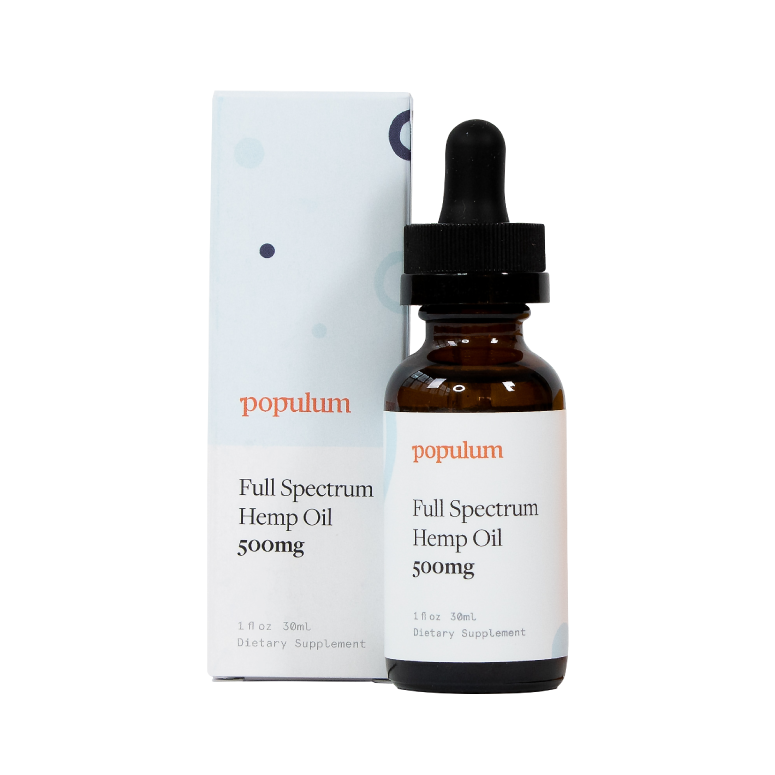 Highlights:
Partners with Colorado farmers
Lab results included with every order
Risk-free guarantee
Description:
Ingredients: Full-spectrum hemp extract, grapeseed oil, coconut oil, hemp seed oil, cold-pressed orange oil
Pricing: $0.24 per milligram
Company: Populum is a company aimed at enhancing the accessibility of self-care.
With a name literally translating from Latin to "for the people," they create products that enhance the lives of their customers. One of the things that sets Populum apart is the detailed lab reports that ship with every order.
Their full-spectrum CBD oil is made with organically grown, third-party tested hemp from Colorado. It comes in four concentrations, with the 500 mg Full-Spectrum Hemp CBD Oil being the most popular option.
Along with high-quality CBD extract, Populum combines the antioxidant and vitamin-rich powers of grapeseed, hempseed, and coconut oil with the light citrus flavor of cold-pressed orange oil for a potent and luxurious CBD tincture.
Shipping: Free shipping on all U.S. orders
Returns: 30-day risk-free trial. Contact support to initiate the refund process.
---
FAB CBD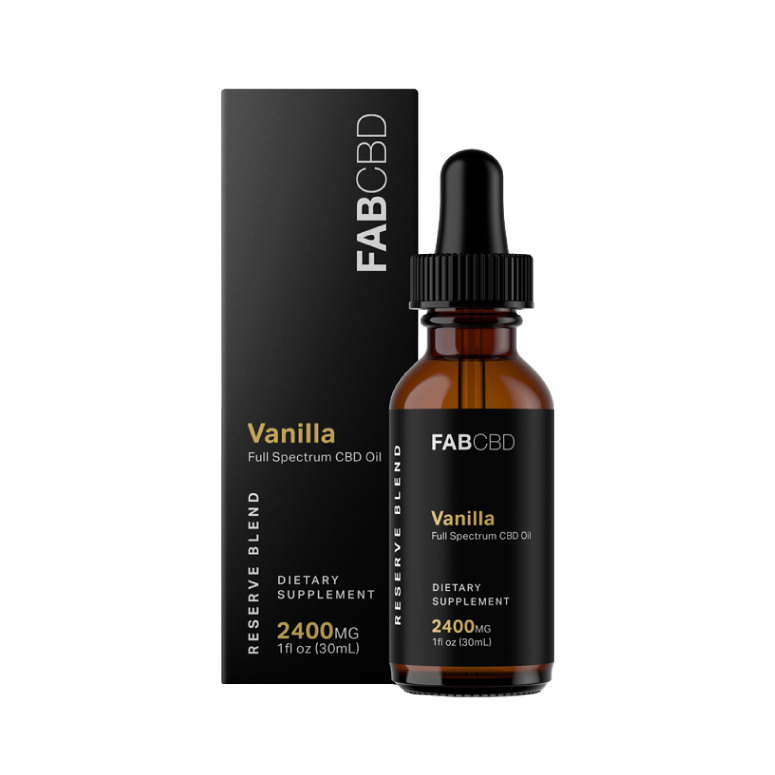 Highlights:
Full-spectrum oil in five flavors
Organically grown Colorado hemp
Third-party lab tested
Description:
Ingredients: Organically grown hemp extract, full-spectrum cannabinoid blend, flavoring from natural sources, terpenes, medium-chain triglycerides
Pricing: $0.13 per milligram
Company: FAB takes advantage of the optimal growing conditions in Colorado, sourcing its hemp only from this green state.
The plants are non-GMO and grown organically, and Fab works directly with the farm and the manufacturer all the way from seed to sale.
The brand calls its tinctures CBD Oil Drops, and they come in formulations ranging from 300 to 2,400 mg of CBD in each bottle.
The 1,200 mg Citrus CBD Oil Drops are a popular choice, but customers can also select from mint, berry, vanilla, or natural flavors. Because these are whole-plant extracts, they may vary slightly from batch to batch, but rest assured that Fab's drops contain a full profile of complementary cannabinoids and terpenes designed to work with your body's endocannabinoid system.
Shipping: Free shipping on orders over $99
Returns: Return new, unused, and unopened products within 30 days of delivery for a full refund, minus shipping.
---
Joy Organics
Highlights:
Superior broad-spectrum CBD
Third-party testing with results readily available
Organically grown
Description:
Ingredients: Organic extra-virgin olive oil, organic phytocannabinoid-rich hemp extract, organic essential oil
Pricing: $0.07 per milligram
Company: All of Joy Organics high-quality products are made using broad-spectrum CBD.
It's the closest you can get to a whole-plant product since the extraction process retains all the beneficial cannabinoids, terpenes, and other plant matter, with the exception of THC.
Choose from tranquil mint, orange bliss, summer lemon, or natural in potencies ranging from 450 to 1,350mg per bottle.
If you are looking for a product that does retain the THC, Joy has recently unveiled a full-spectrum CBD oil that is 100% organic with less than 0.3% Tetrahydrocannabinol.
Shipping: Orders over $99 qualify for free shipping
Returns: 100% satisfaction guarantee. Contact support to initiate the process.
---
Charlotte's Web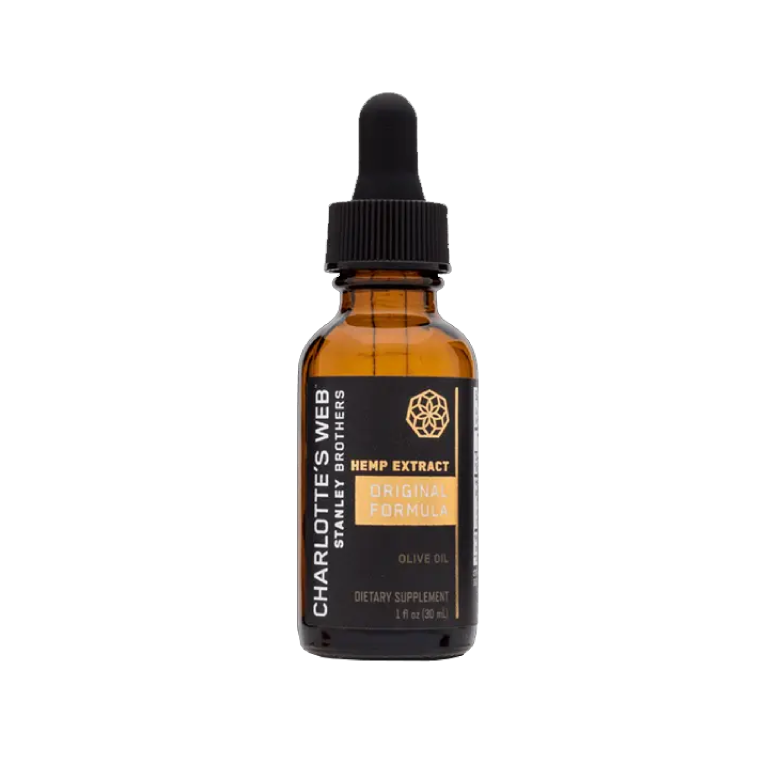 Highlights:
Longtime trusted brand
CO2 and ethanol extraction
Sourced in Colorado
Description:
Ingredients: Hemp extract, coconut MCT oil, organic sunflower oil, organic flavoring (for mint chocolate)
Pricing: $0.02 per milligram
Company: Charlotte's Web is probably the best known CBD company in the world, so if you're looking for a CBD oil trusted by millions, look no further than the brand's original formula.
It's sourced from premium hemp grown using organic and sustainable cultivation techniques and is U.S. Hemp Authority certified.
The Original CBD Oil is available in 30ml or 100ml bottles, each with a graduated dropper for easy dosing. Customers can choose from natural olive oil flavors or chocolate mint.
This particular formulation is created in small batches using alcohol extraction to ensure that every drop of the hemp's beneficial compounds ends up in the bottle. Each 50-milligram dose contains naturally occurring phytocannabinoids, flavonoids, and terpenes for maximum effectiveness.
Shipping: Free shipping on all U.S. orders over $74
Returns: Refund of the full purchase price within 30 days of the purchase date. Contact support to initiate the process.
---
cbdMD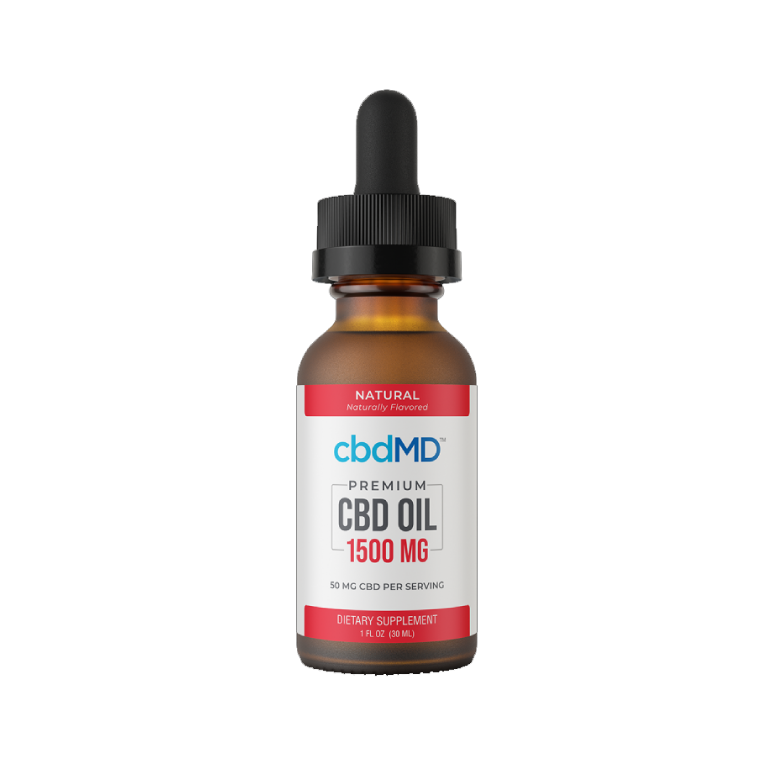 Highlights:
U.S.-sourced hemp
Excellent pricing
Wide range of products
Description:
Ingredients: Hemp extract (cannabidiol, cannabigerol, cannabinol), MCT oil, and natural flavor
Pricing: $0.04 per milligram
Company: This brand takes its hemp seriously, and cbdMD knows that domestically grown plants harvested under the best conditions create safe and effective CBD products. They implement multiple quality control steps along the way to ensure that each batch is the same level of quality as the next.
There are several lower-potency options to select from when shopping for CBD on the brand's website, but for those who are looking for a hefty dose, cbdMD carries three high-potency formulations—choose from 3,000, 5,000, or a robust 7,500-milligram bottle. Each is available in natural or berry flavor.
Shipping: All orders over $79.95 ship free
Returns: 60-day money-back guarantee. Contact support to initiate a return.
---
CBDistillery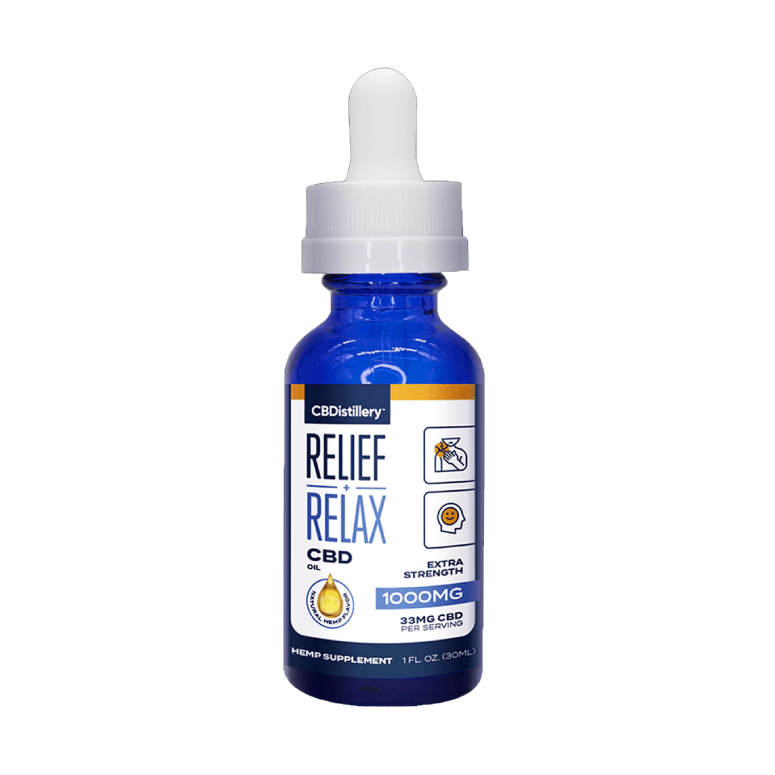 Highlights:
Third-party tested at ISO-certified labs
Trusted brand with years of experience
Hemp sourced from open-air farms in Colorado, Kentucky, and Oregon
Description:
Ingredients: Fractionated coconut oil (MCT), full-spectrum CBD hemp extract (aerial parts)
Pricing: $0.07 per milligram
Company: Voted Mashable's #1 Value Brand in 2019, CBDistillery was founded in Colorado and has since expanded to 1,500 retailers nationwide.
They are one of the better-known CBD retailers, and they carry a full range of popular CBD products in varying potencies. Customers can choose from full-spectrum or broad-spectrum CBD, and the company now has CBN and CBG tinctures in their product lineup as well. All of the products are U.S. Hemp Authority certified.
The brand's 1,000 mg CBD Oil Tincture is one of its best-selling products. It contains 33 mg per serving and is suspended in fractionated coconut oil for a smooth and easy-to-digest experience. Plus, it's sourced from the aerial parts of the hemp plant, which many feel is the superior choice when it comes to extracting the highest amounts of cannabinoids. At just six cents per milligram, this is one of the most inexpensive premium CBD oils you will find.
Shipping: Free shipping on orders over $75
Returns: 60-day customer satisfaction guarantee. Fill out a Money-Back Guarantee Form for refund or credit.
---
Elixinol
Highlights:
Extensive third-party testing
Realm of Caring Foundation Stamp of Approval
Full-spectrum, broad-spectrum, and liposomal oils available
Description:
Ingredients: Full-spectrum hemp oil, MCT coconut oil, terpenes, natural flavor
Pricing: $0.06 per milligram
Company: Elixinol's Daily Balance Tincture is a naturally flavored CBD oil pushing into the stratosphere with potencies as high as 4,000 mg of CBD per bottle. For those who would prefer a lighter dose, the brand offers 500 and 1,000 mg options.
Each bottle is packed with full-spectrum cannabinoids of the highest purity, and if the natural taste of hemp is not your thing, you can opt for the cinnamint flavor instead.
The tincture is made from organic hemp, and the brand has added beta-caryophyllene, a terpene designed to enhance the overall effectiveness of the formulation. It comes with an easy-to-use marked dropper bottle so you can get precise dosing. As a carrier, Elixinol uses MCT coconut oil, which is not only easy on the digestive system, but it comes with its own health benefits, too.
Shipping: All orders over $50 ship free.
Returns: If you're not happy with your order, call 844-804-3504 to speak to customer service within 30 days.
---
About Full-Spectrum CBD
CBD has become the world's premier wellness celebrity. Now that hemp and its cannabis cousin have been reborn as true recreational and medical partners in well-being, everyone is eager to see what cannabinoids can do for them.
There are a few key factors that will play into your experience with CBD oil. You'll need to choose how you want to consume the compound, and which active cannabinoids you think you'll need.
Full Spectrum CBD Oil vs. CBD Isolate
Hemp plants, which are now completely legal in the U.S. under federal law, contain all the active cannabinoids as traditional marijuana—but without the psychoactive effects. Instead of THC being the prominent and defining character trait (as it is in marijuana), CBD has the distinction of being most abundant in the humble hemp plant.
Industrial-grade hemp supplies a high density of CBD, plus cannabinoids like CBN, CBG, and yes, even a little THC, too. All these active ingredients are present in varying concentrations in full-spectrum CBD oil products. The belief is that CBD may be more effective in the body when it's supported by these additional cannabinoids. Researchers call this the "entourage effect."
Full-spectrum hemp won't get you high, but it does contain trace amounts of THC. Under federal law, this trace amount cannot exceed 0.3%. Otherwise, the plant cannot be legally classified as hemp. If you want to avoid THC altogether, you have two options:
CBD Isolate Oil: This is CBD on its own, isolated from the hemp or cannabis plant. Isolate oils have no additional cannabinoids or terpenes and are often flavorless and odorless, although sometimes additional flavors are added.
Broad-Spectrum CBD Oil: With broad-spectrum oils, all the complementary cannabinoids and terpenes remain intact, and only the THC is removed. This allows for a whole-plant product that is comparable to a full-spectrum oil.
Why Full-Spectrum CBD Oil?
Wouldn't you rather have a hearty, whole-grain bread with lots of vitamins, minerals, fiber, and nutrition than a flat piece of white bread that has been stripped of its nourishing qualities? This is a great way of understanding the potential benefits of using a full-spectrum CBD product.
Hemp contains over 100 additional cannabinoids besides CBD, and full-spectrum products include most of them. Additionally, full-spectrum CBD contains terpenes, vitamins, minerals, protein, amino acids, and essential fatty acids like omega-3 and omega-6.
The inclusion of these additional compounds is important because it is thought that they all work together to create the most therapeutic outcomes. This is called the entourage effect—the theory that when cannabinoids are used together, they have a synergy that cannot be found when they are isolated from each other.
Why Would Anyone Use a CBD Isolate?
Full-spectrum products contain trace amounts of THC. In rare cases, these minute levels can show up on a drug test. Additionally, some individuals are extremely sensitive to THC or are strongly opposed to its use. For these people, an isolate or broad-spectrum product can provide some of the benefits of cannabinoids without the concern over THC.
Why Are These the 10 Best Full-Spectrum CBD Oils?
The first thing we look at in determining the best full-spectrum CBD tinctures and oils is third-party lab testing. From the consumer's perspective, independent lab testing is what stands between you and a bad CBD product. It ensures that brands are held accountable for the ingredients in their CBD products.
Reputable CBD companies stand behind their lab tests and post them prominently on their website, or at least put them somewhere they can be easily found. The COAs (certificates of analysis) show the potency and purity of a product, the percentage of various cannabinoids and terpenes, and the presence of any unwanted compounds like heavy metals, mold, pesticides, or other toxins. Beyond independent lab tests, we look at a few other factors:
Since few standards govern the hemp industry, clear labels are vital. You should know precisely what is in your CBD by reading the label, which should also have volume, potency, suggested serving sizes, and the ingredients.
Hemp is a bioremediator, which means it picks up any contaminants in the soil in which it's planted. Therefore, it's vital to know where hemp has been sourced for any CBD products you consume. There are strict farming regulations in the U.S. regarding hemp, so plants grown on domestic soil rank higher than those from out of the country.
Now and then, we make exceptions, especially with a few specific European brands that can verify the farming methods they use.
Naturally, nobody wants to pay more than they have to, so we look at the cost per milligram, a great way of determining how expensive a company is.
First of all—are they friendly? Are they helpful? Do they go the extra mile to answer your questions? If so, you may find them on our list. We also look at shipping and return policies, plus how long it takes for the average support ticket or chat to be answered.
Now that CBD has been popular for a few years, brands have developed reputations in the marketplace, and it's our aim to find out what it is. We look at current and past customer reviews, press releases, and other documentation to determine how favorable a brand is to the public.
---
Additional Resources: