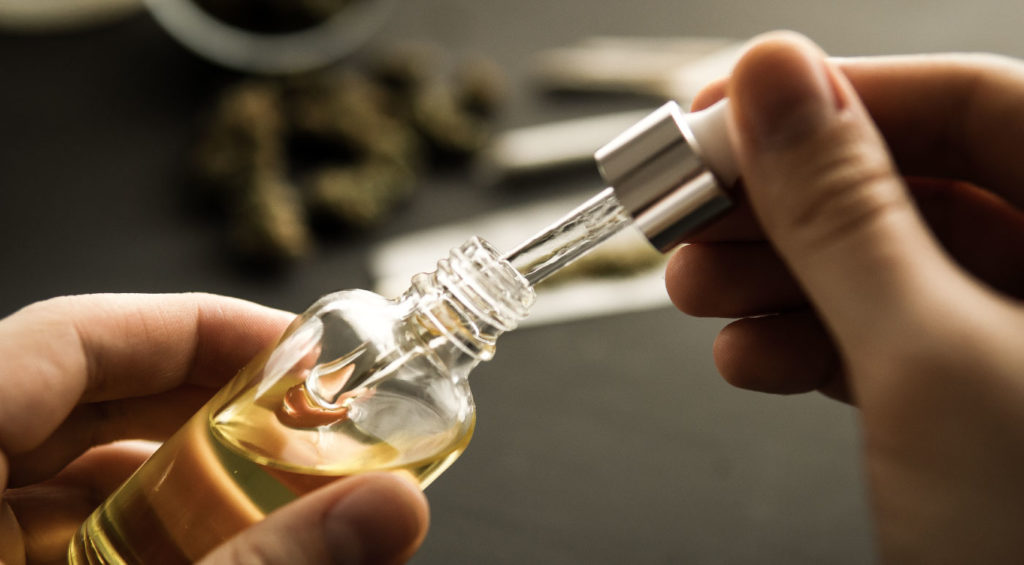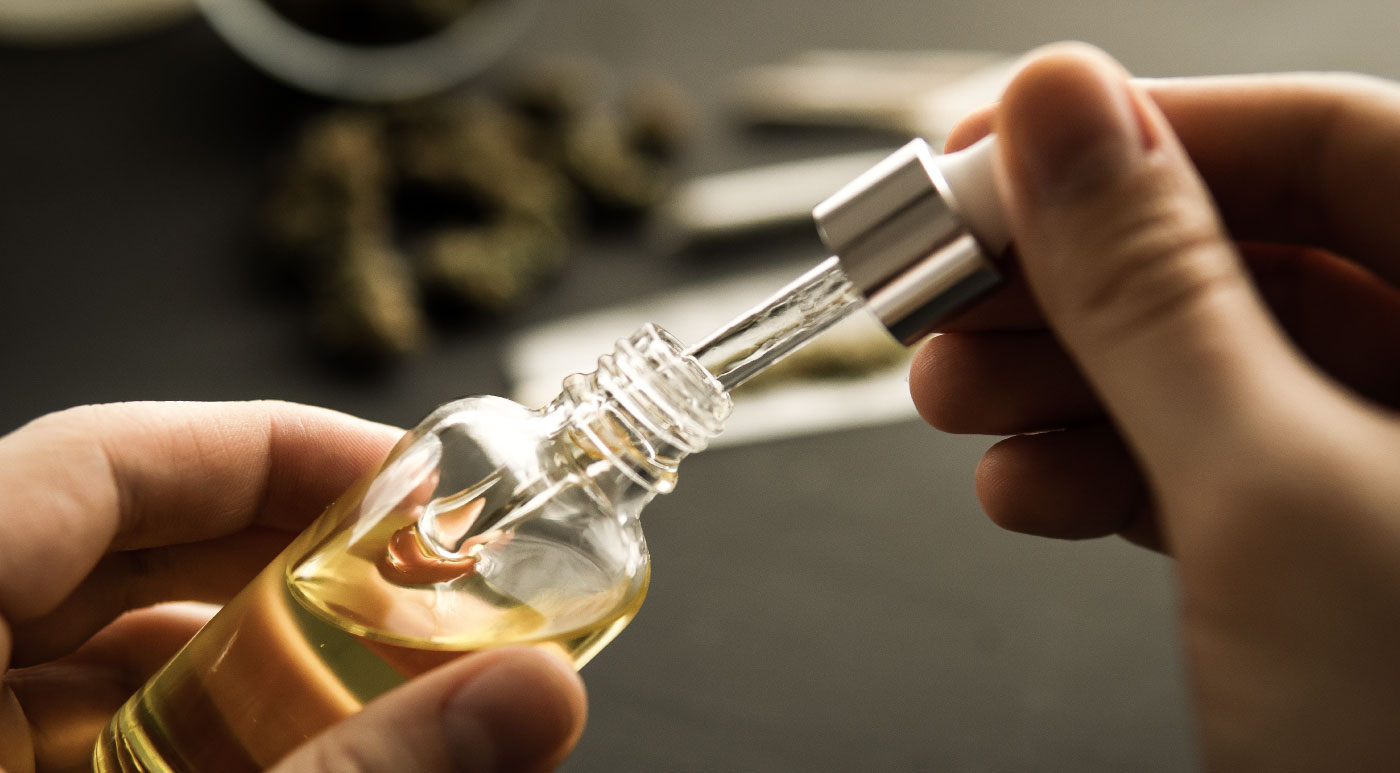 If you're here, we already have something in common: We believe in the potential of CBD oil. And when it comes to full spectrum CBD oil, you want the best.

At A Glance: Our Top 5 Picks for Full Spectrum CBD Oils
---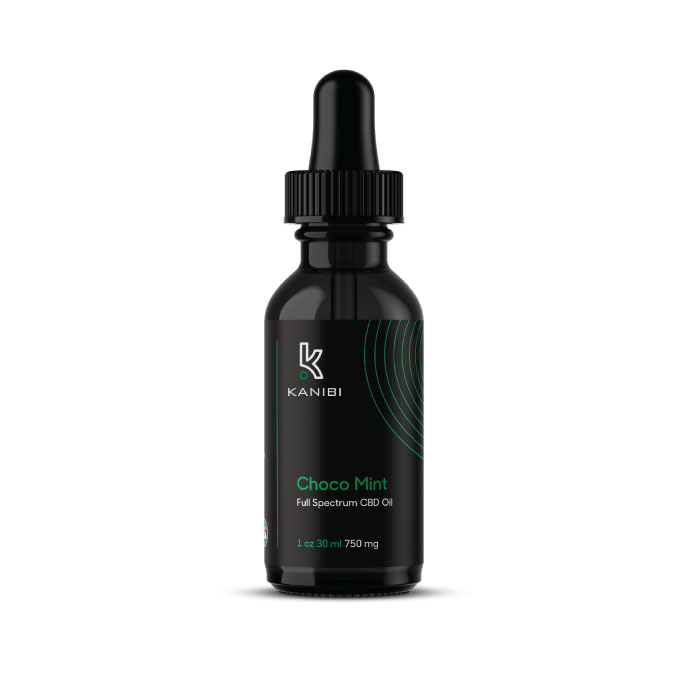 Best Full Spectrum CBD Oil
Kanibi CBD oils are pure, natural, and potent. Their full-spectrum CBD oil comes from U.S. hemp farms, is free from harsh chemicals and additives, and is full of synergistic cannabinoids and terpenes to create an entourage effect.

---
CBD has become somewhat of a wellness celebrity. Now that hemp and its cannabis cousin have been reborn as a true natural remedy/treatment/health aid, everyone is eager to see what it can do for them.

There are a few key factors that will play into your experience with CBD oil. Aside from choosing which style of consumption or application you want, which is mind-bogglingly diverse as it is, you have to consider which active cannabinoids you think you'll need.
Full Spectrum CBD Oil vs. CBD Isolate
Hemp plants, which are now completely legal in the U.S. under federal law, contain all the active cannabinoids as traditional marijuana—just in different potencies. Instead of THC being the prominent and defining character trait (as it is in marijuana), hemp is most abundant in CBD.

Industrial-grade hemp supplies a high density of CBD, plus CBN, CBG, and some THC, too. All these active ingredients go into full spectrum CBD oil products. The belief is that CBD can offer its full potential in the body when it's supported by these additional cannabinoids. Researchers call this the "entourage effect."

In order for hemp to be classified, it has to contain amounts of THC lower than 0.3%. If you want to avoid THC altogether, you have two options. CBD isolate is CBD all on its own, isolated from the hemp or cannabis plant. These products have no additional cannabinoids or terpenes. It often comes as a white powder or a sticky slab of pure CBD.

Broad spectrum is an additional product type that offers the powers of the entourage effect, but it leaves THC out of the mix. Many of these products are made from "whole leaf extract," as is the case with full-spectrum CBD products, too, but the manufacturers filter out the THC before adding the extract to their products.
Why Full Spectrum CBD Oil?
Don't trust any product that claims to be CBD but only lists "hemp seed oil" as an ingredient. Hemp seed oil is perfectly safe, and it can provide benefits to the body, but it differs from CBD.

CBD occurs in the plant when it grows into maturity. As such, quality CBD products are made with the whole plant. This is also known as "full leaf" or included on ingredient lists as "aerial parts." This is where the true activity of cannabinoids lies.

As for the entourage effect, there are plenty of reasons to believe it to be true. While CBD may activate the necessary receptors on its own, it can't possibly communicate as widely within the body without a little help. The other cannabinoids can make that happen.

For people who aren't at the mercy of drug tests or adverse reactions to THC, full spectrum CBD oil is likely going to be the most effective in aiding with a range of discomfort and illnesses.
The 10 Best Full Spectrum CBD Oils
For this article, we spent hours upon hours going through all the research and reviews we could find, and we came up with this list of the best full spectrum CBD oils on the market to help you in your search for the best product for your needs.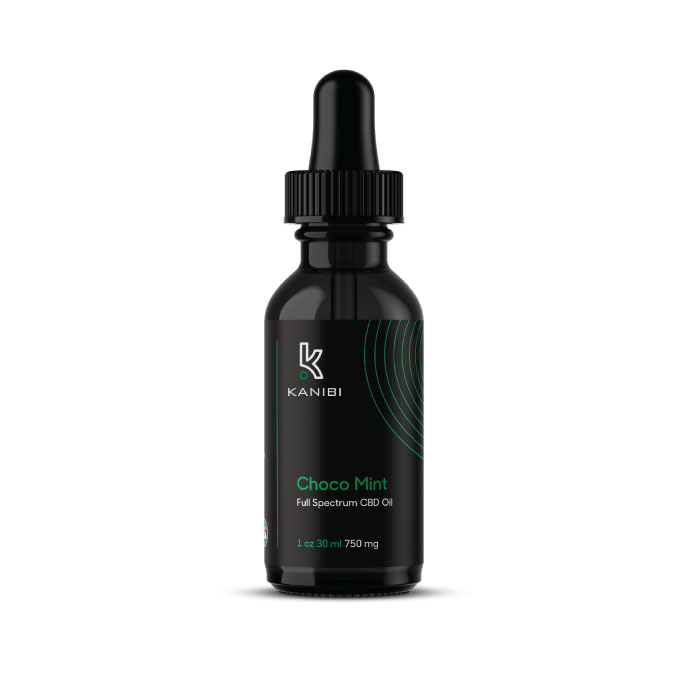 Kanibi sets the bar for quality for CBD products. Their full-spectrum CBD is full of synergistic terpenes and flavonoids without any harsh chemicals, pesticides, or synthetic additives. Kanibi uses all U.S. farmed hemp that is grown organically, and they do not add synthetic ingredients after processing. Kanibi believes in their product so much, they even offer a money back guarantee if you are not satisfied.

Kanibi is known for quality CBD products, which are not limited to one form. You can purchase their full-spectrum CBD in muscle rubs, tinctures, gummies, and soft gels. It also comes in potent (750 milligrams of CBD per 30 milliliters) and extra potent concentrations (1500 milligrams of CBD per 30 milliliters), which are flavored naturally and contain an easy-to-absorb MCT carrier oil.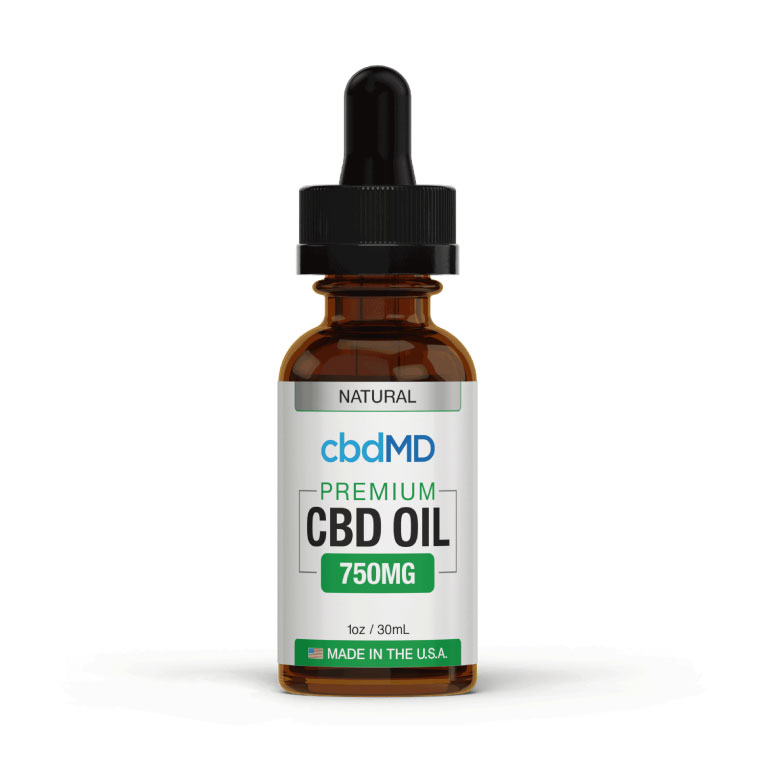 cbdMD takes its growing practices very seriously. They know that U.S. grown hemp produced under the best conditions create safe and effective CBD products. They implement multiple quality control steps along the way to ensure that each batch is the same level of quality as the next.

Their CBD oil is broad-spectrum, which is very similar to full-spectrum, aside from the THC content. Whereas full-spectrum contains up to 0.3% THC, broad-spectrum CBD—like the type found in cbdMD—has no detectable THC. Their product line includes an array of edibles, topicals, oil, pet products, and even bath bombs.

cbdMD is a company we trust. Not only does cbdMD produce exquisite products, but their prices are also more than fair. With the combination of quality and price, cbdMD is our choice for the best value full-spectrum CBD.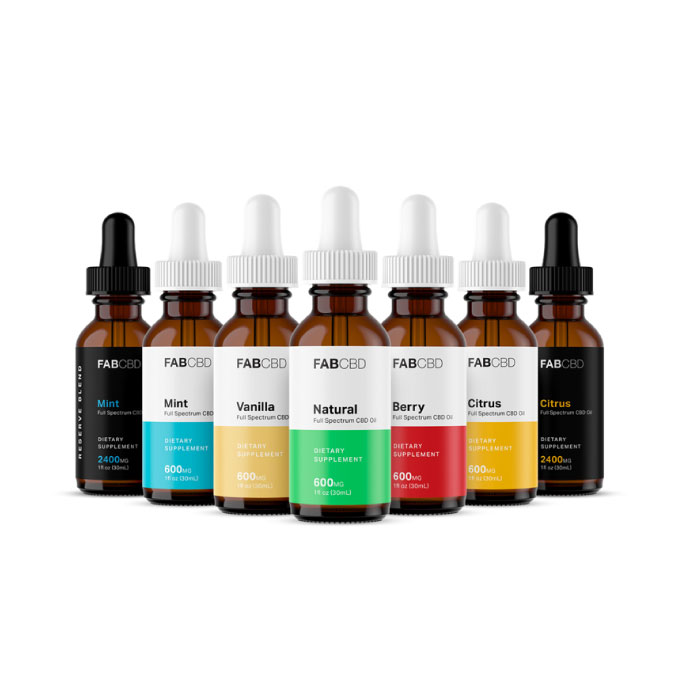 FAB takes advantage of the optimal growing conditions for hemp in Colorado and uses only this green state to cultivate their crops for CBD. Their plants are 100% non-GMO and grown with care and consideration. As always, FAB's CBD is organic, full-spectrum, and third-party tested—three reasons we are big fans of FAB.

Additionally, FAB's CBD oil is available in several concentrations, the highest being 2,400 milligrams per 30-milliliter bottle. In one dropperful, there are 80 milligrams of full-spectrum CBD. Compared to what else is available on the market, FAB is our top pick for the highest concentration CBD oil. Aside from the high potency factor, FAB's 2,400-milligram CBD oil is only $129.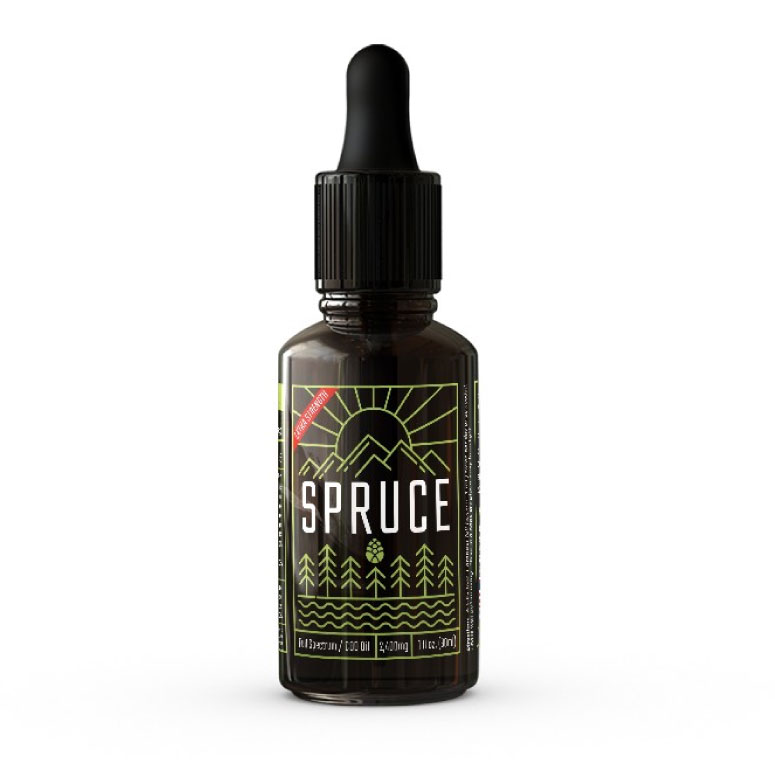 When it comes to taking CBD, potency, purity, and quality all matter. However, there is another factor that can affect your CBD oil experience as well: taste. While some companies use either artificial flavors or even natural flavoring to mask the taste of CBD, Spruce takes a different approach. Their full-spectrum CBD oil tinctures are completely unflavored. While you may have expected a fruity flavor to be our favorite for best taste, we chose a product that is entirely pure and simple.

The taste of Spruce CBD oil is natural, earthy, and bitter, the natural flavor profiles of CBD oil. This product respects the natural flavoring components of hemp, without trying to cover it up. In our opinion, a natural, unadulterated hemp taste may be an acquired one but deserves to be appreciated and celebrated.

Populum is a company aimed at enhancing the accessibility of self care. With a name literally translating from Latin to "for the people," they create products that enhance the lives of their customers.

Their full spectrum CBD oil is made with organically grown, third-party tested hemp from Colorado. It comes in potencies of 250, 500, or 1,000 mg per 30 mL bottle. The price per milligram breakdown hovers around $.20 for all three potencies. This price point is higher than most, but they offer incentives like 20% automatic monthly re-orders and holiday promotions to help cut their customers' costs.

In addition to their high-quality hemp extract, Populum combines the antioxidant and vitamin-rich powers of grapeseed, hempseed, and coconut oil with the light citrus flavor of cold-pressed orange oil for a potent and luxurious product.

They offer a 30-day free trial to make sure you like the results. From the sound of their hundreds of positive customer reviews, you won't be disappointed with this product.

Best for: Shoppers who intend to return monthly for their CBD.
This naturally-flavored, full spectrum CBD oil (officially called CBDOSING Drops), is made with USA-grown organic hemp and MCT oil. With openly available lab tests and a fair price, it's one of our favorite options for a straight-forward CBD oil—and, as such, had to be included on our list of the best full spectrum CBD oils.

It's full spectrum, so you'll get to enjoy all the benefits of the accompanying CBG and THC. The company concludes that the THC content in their formula falls somewhere below the market standard, around 0.02%. It's still enough to give you the full horse and pony show you expect from full spectrum CBD oil, but it may also be enough to show up on drug tests (if that's a concern for you).

Farmacy Bliss rewards loyalty to the brand. They're currently offering new visitors 10% off, and you can work toward refreshing the coupon if you create an account. All your purchases garner points, bringing more savings the more you shop. Now that's a blissful way to shop for CBD oil!

Best for: Customers who like creating an account and earning points when they stay loyal to their CBD supplier.
CBDfx Flavored CBD oil was made in response to those who prefer a less herbaceous flavor of hemp oil. Their recently introduced concoctions include Lemon Lime Mint, Lychee Lemon Kiwi, and Blueberry Pineapple Lemon. These unique flavors earn them big points for creativity and ingenuity—and the #7 slot on our list of the best full spectrum CBD oils on the market today.

The company began with a little less fanfare and introduced their high-potency CBD oil in a 1,500 mg unflavored CBD oil. Whether you're adventurous or accustomed to exotic flavors, or you'd rather keep it simple and classic, you'll still get the same results.

CBDFX CBD oil comes in 500, 1,000, or 1,500 mg potencies made from organically grown hemp from the USA in a standard 30 mL bottle. Like plenty of other brands, they only offer a return or exchange within 30 days of purchase for unopened or damaged products. However, they do have a transparent and responsive customer service team ready and willing to answer questions.

Best for: Someone who doesn't normally enjoy the natural flavor of CBD and wants to experience something more exciting.
CBDistillery was founded in Colorado and has expanded to appear in 1,500 retailers nationwide. They were voted Mashable's #1 Value Brand in 2019. Available in five levels of potency, this full spectrum oil provides diversity in their product so you can get the right amount you need.

The lowest level comes at 250 mg (30 mL), and the highest is 5,000 mg in a 30 mL bottle. Though they're unflavored, most customers report enjoying it more than some of the leading flavored products.

This full spectrum CBD oil is made from high-quality hemp mixed with MCT oil for a pure, unadulterated dosing. At the price, it's a wonderful way to get familiar with CBD or to make it part of your daily, weekly, or monthly routine. They have a tight return policy, but an accessible and helpful customer service team to smooth the business process so you can focus on your own wellness goals.

Best for: Users of all kinds who want to get a high-quality inexpensive CBD oil.
Elixinol's Hemp Extract Oil is a naturally-flavored tincture pushing into the stratosphere with its CBD concentration. One 120 mL bottle packs 3,600 mg of active, full spectrum cannabinoids of the highest purity. For a lighter dose, they also create a 30 mL bottle containing 300 mg of CBD.

If natural flavor isn't your cup of tea when it comes to CBD, you can also opt for the invigorating taste of cinnamint. These two options for potency and flavors are made from hand-picked, organic hemp—and without the use of harsh chemicals or solvents. With the high quality of this product, the mid-price range (about $.07 a milligram) makes it well worth it and a great contender for an everyday wellness extract.

Best for: Experienced CBD users who want a high potency bottle or to try European-made hemp extract.
10. Charlotte's Web Full Spectrum Hemp Extract Oil
This is one of the most expensive full spectrum CBD oils there is, but hear us out: People trust Charlotte's Web. Premium hemp extract, oil, and flavor is all that goes into their highly-effective full spectrum hemp extract oil. They ensure the integrity of the hemp is intact, keeping all the active phytocannabinoids, terpenes, and flavonoids within the product.

This highly popular brand has expanded on their original flavor offerings (Olive Oil and Chocolate Mint), with Lemon Twist and Orange Blossom.

There are perks to buying Charlotte's Web oil, including free ground shipping for orders over $74.99 and a 30-day satisfaction guarantee, which is part of the service you're paying for. The price breakdown is a somewhat steep $1.00 per milligram. Though many other brands will give you a much bigger price break, Charlotte's Web has a history of being a proven and effective treatment for multiple issues.

Best for: CBD deniers or those who want to ensure their experience is of the highest caliber.
Additional Resources on CBD Recommendations

The 20 Best CBD Oils On the Market Today
Should CBD Oil Be Refrigerated?