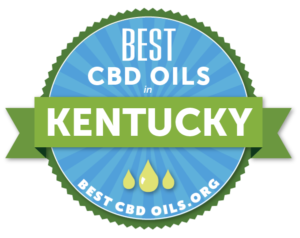 Are you trying to find a place in Kentucky to buy CBD oil products?
The Best Places to Buy CBD In Kentucky
Hemp-derived CBD is rapidly becoming one of the most popular health and wellness products on the market and Kentucky has recognized the trend, with shops popping up throughout the state at vape shops, dispensaries, and health stores. In addition to a variety of potential benefits — including anxiety reduction and pain management — CBD contains zero intoxicating elements, so you can feel comfortable taking it as often as you like as a lotion, edible, tincture, or in any other available form.
For your convenience, below you'll find a list of physical CBD shops in Kentucky, but be sure to check online if you don't see a store near you: a number of online retailers sell premium CBD products at affordable prices and will deliver your order straight to your door!
CBD Shops in Louisville
There are two main CBD shops in the Louisville area. First, Green Remedy (4104 Bishop Ln, Louisville, KY 42103), which operates as a wholesale health market offering hemp-derived CBD extract in a variety of forms, including CBD capsules, tinctures, additive, and more. You'll also find hemp-derived skin products and foods at a variety of affordable and fair price points. Established in 2014 and open Monday-Friday 9AM-5PM.
For those interested in a traditional vape shop, A&A Smoker's Outlet (5909 Terry Rd, Louisville, KY 40216) is worth a look. In addition to CBD products, the shop carries vapes, e-juices, glass oil burners, hand pipes, dab kits, and other accessories at cheap prices. Hours are tough to beat, as well: open seven days a week 9AM-9PM.
CBD Shops in Bardstown
Cannabis Phrog (700 B Bloomfield Rd, Bardstown, KY 40004) is a dispensary specializing in a variety of health and wellness hemp products and premium CBD oils, balms, lotions, morning blends, and more from major brands to handmade goods. Established in 2016, the staff is friendly and knowledgeable, eager to help customers find the right CBD product for their health needs, with an emphasis on pain management. Open Monday-Friday 10AM-6:30PM; Saturday 10AM-4PM.
CBD Shops in Lexington
Lexington residents can visit JD Vapor (96 Plaza Dr, Lawrenceburg, KY 40342) for all their CBD needs, including CBD oils, liquids, edibles and wax. Established in 2014, you'll also find mods, e-juices, vapes, and accessories, all at affordable prices. Open seven days a week.
Best CBD Shops in Western Kentucky
For those in the Owensboro area, Smoker's Heaven (3600 Frederica St, Owensboro, KY 42301) offers a wide range of pipes, water pipes, cigarillos, and premium CBD oils. Established in 2014, you'll find it open seven days a week.
Bowling Green residents should be sure to check out Vette City Vapes (1239 US Hwy 31W Bypass, Bowling Green, KY 42101). Established in 2015, Vette City offers a wall-to-wall selection of CBD products plus vaporizers, e-juices, equipment, and accessories. Customer service is a major area of emphasis, and the staff is eager to help customers find the right CBD product for their needs, whether you're a CBD novice or longtime enthusiast. Open seven days a week: Monday-Saturday 9AM-11PM; Sunday 1PM-7PM.
Is CBD Legal in Kentucky?


Kentucky is one of the country's pioneers in industrial hemp, but it is still lagging behind when it comes to medical marijuana. The state began campaigning for the legalization of industrial hemp as far back as 1994, but as of March 2019, the bill to legalize the medical use of marijuana had only just received initial committee approval. This bill would make the use of marijuana legal for medical patients with a qualifying condition and a prescription from a licensed physician. It has been steadily advancing, but there is still a long way to go before the state could see legitimate legalization. Marijuana-derived CBD has been conditionally legal since 2014. Marijuana-derived CBD can be legally obtained with a prescription from any physician practicing at a public university-affiliated facility. As for recreational use, it remains illegal.
Mitch McConnell, a senator in Kentucky, was instrumental in getting industrial hemp legalized. He played a key role in the passage of the 2018 Farm Bill that legalized industrial hemp nationwide. In fact, there are a number of incredible CBD companies that get their hemp from Kentucky. In 2016, the state was one of the top three largest producers in the country. Kentucky has always been heavily in favor of hemp and hemp-derived products. Because of that, hemp-derived CBD is fully legal for recreational and medicinal use throughout the state as long as it falls under the federal guidelines and contains less than .03% THC.
Also check out:
CBD Shops in Lexington, KY