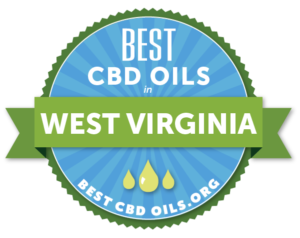 The Best Places to Buy CBD in West Virginia
CBD is one of the fastest-growing health and wellness products on the market, with shops popping up in all 50 states and online retailers selling wholesale premium CBD products. In all, hemp-derived CBD contributes to an industry with $500 million in annual imports, and most experts predict the market to continue expand with additional legislation, medical research, and consumers learning more about the many health benefits of cannabidiol.
While West Virginia has brick-and-mortar CBD shops that we'll highlight below, many CBD users in West Virginia choose to purchase products online, which features several advantages. First, selection: online retailers generally offer an extensive range of high-quality CBD oils, edibles, tinctures, juices, and other products in multiple grades to accommodate experienced CBD users and CBD novices. Second, online CBD retailers tend to have wholesale prices, which means premium, affordable CBD.
Next, let's review CBD's legal status in West Virginia.
Is CBD Legal in West Virginia?

Governor Jim Justice signed SB 386 into law in April of 2017. This law established a comprehensive medical cannabis program that would guarantee access and protected use of medical marijuana for any patient that was diagnosed with a qualifying condition. Possession and recreational use of marijuana remain illegal, and this includes marijuana-derived CBD. However, marijuana-derived CBD does fall under the terms of SB 386 for those of you who are eligible for a license and can obtain a prescription from your doctor. The law is still taking shape in the state, though, so there is progress being made.
Industrial hemp in West Virginia began its path to legality as far back as 2002. Commercial hemp has been legal to grow, harvest, possess, and process since that time. Further legislation paved the way for the expansion of industrial hemp in the state and West Virginia passed the Industrial Hemp Development Act in 2018. Hemp-derived CBD is legal for medicinal and recreational possession and use in the state and has been since the first Farm Bill in 2014. Additionally, in April of 2019, the governor signed a bill modifying the state's hemp program, ensuring that CBD is explicitly legal.
What Is CBD?
So what is CBD? One of over 85 cannabinoids in the cannabis plant, CBD distinguishes itself on one important point: it doesn't get you high. With only trace amounts of THC, CBD is a non-psychotropic that offers a safe alternative to other cannabis products, plus a growing list of major health benefits.
In particular, CBD affects the oft-overlooked endocannabinoid system, which controls everyday functions like sleep, mood, appetite, hormone regulation, and pain. And yet academic research suggests we're only beginning to understand CBD's biggest health advantages: general anxiety disorders, chronic pain, schizophrenia, cardiovascular disease, epilepsy, Alzheimer's disease, and ALS all might be reduced, mitigated, or prevented via CBD usage, according to evidence by top medical studies.
The more we learn about CBD's potential health benefits, the more we'll learn how to use it to reduce risks for everything from insomnia to depression to cancer.
CBD Oil Shops in Charles Town
Charlies Too (835 E Washington St, Charles Town, WV 25438) sells high-quality CBD liquids in 20 flavors. You'll also find vape products, accessories, and an oxygen bar. Prices are always affordable, and the service is delivered by a friendly, knowledgeable staff that's eager to help you navigate the store's extensive selection.
CBD Oil Shops in Martinsburg
Opened in 1992, Eclipse 4922 (Williamsport Pike, Martinsburg, WV 25404) has been one of the tri-state's most trusted smoke shops for over 25 years. With a 3,000 square foot space, Eclipse's wall-to-wall selection includes hand blown pipes, Kratom products, and an variety of hemp-derived CBD products. Open seven days a week, 11AM-7PM.
CBD Oil Shops in Morgantown
Morgantown is home to several vape shops which might have CBD products in stock: Smokers Emporium (4151 University Town Ctr Dr, Morgantown, WV 26501); The Vapor Room (732 Beechurst Ave, Morgantown, WV 26505); and AVAIL Vapor (412 Suncrest Town Ctr, Morgantown, WV 26505). All shops have at least 4-star ratings, and feature affordable prices and quality service.
CBD Oil Shops in Charleston
Charleston residents looking to buy CBD products should check in on Vapor Mall (502 W Washington St, Charleston, WV 25302); Capitol City Vapors (4002 Maccorkle Ave E Charleston, Kanawha City, WV 25304); and Full Steam Vapor, with two locations (3999 Teays Valley Rd, Hurricane, WV 2552; and (5252 US Route 60 E, Huntington, WV 25705).
CBD Oil Shops in Huntington
Huntington has about a half-dozen vape shops in the area, including Select A Vapor (3476 U S 60 Barboursville, WV 25504), Madvapes (3476 Route 60 East, Barboursville, WV 25504), and several across the border in Ohio and Kentucky which may carry CBD oil products.
You can also find CBD Products online and have them shipped to you!