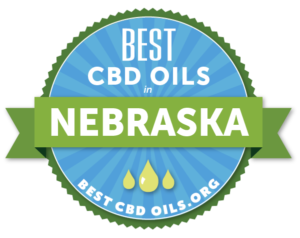 If you live in Nebraska and you're looking to buy CBD oil to help with your health, you're in luck. Just read through this guide to find the best option available to you.
The Best Places to Buy CBD in Nebraska
CBD is one of the most popular health and wellness products on the market, available in all 50 states and 40 countries around the world, and part of a hemp market that accounts for $500 million annually.
While Nebraska only has a few brick-and-mortar CBD shops, the popularity of CBD – because of its affordability, varieties, and significant health potential – could accelerate the CBD market in Nebraska. In the meantime, buying CBD oil online is fast, easy, and convenient. Further, because most online CBD suppliers are wholesale retailers, you can buy affordable, premium CBD oil in bulk, including brand-name edibles, capsules, balms, tinctures, wax, concentrates, and more. Better yet, delivery service means CBD oil is shipped directly to your doorstep for little to no additional fee.
Is CBD Legal in Nebraska?


Nebraska undeniably has some of the most conservative views and restrictive state laws concerning cannabis, cannabis-derived products, and even industrial hemp production. Medical marijuana and recreational marijuana, including marijuana-derived CBD, are all illegal in the Cornhusker State. Possession of small amounts of leaf marijuana has been decriminalized slightly, but the state is still behind. The first bill to legalize medical cannabis consumption was introduced in early 2019, but it could be years before any significant progress is made. Thus, marijuana-derived CBD is not legal in any sense of the word.
Nebraska's harsh views on cannabis extend even to industrial hemp cultivation. The state has not legalized industrial hemp production as of yet, even though it is federally allowed. Nebraska is truly falling behind since the passage of the 2018 Farm Bill, which removed industrial hemp from the controlled substances list. According to the Nebraska State Legislature, cannabidiol is still classified as marijuana and treated like a Schedule I substance. Nebraska Attorney General Doug Peterson said it's illegal to possess, manufacture, distribute or dispense CBD in Nebraska. However, CBD is federally classified as legal for possession and consumption. This is causing a significant amount of confusion among local CBD shops and law enforcement throughout the state. In the past few months, several arrests have been made, and charges ultimately dropped. Legislation that would allow CBD use in Nebraska has been introduced, but for now, Nebraska is a massive grey area on the map.
What Is CBD?
CBD, also known as cannabinoidiol, is one of over 85 cannabinoids in the cannabis plant. While, like other parts of the cannibis plant, CBD has health benefits it also has one crucial distinction: it won't get you high. Hemp-derived CBD only contains trace amounts of THC, so you'll experience zero intoxicating effects regardless of grade or dosage.
How does it work? Scientists are still figuring that part out, but in short: CBD affects the endocannabinoid system, which controls a half-dozen everyday functions, from appetite and mood, to sleep, hormone regulation, and pain. Further, if a growing amount of academic research proves correct, cannabidiol could reduce, mitigate, or even prevent some of society's most pressing health concerns, including cardiovascular disease, cancer, general anxiety disorders, depression, schizophrenia, Alzheimer's disease, epilepsy, ALS, and others. The more we learn about CBD – and how to leverage its health benefits – the more CBD will continue to increase in popularity, which will add supply, lower costs, and lead to positive legislation.
For your convenience, we've highlighted where to buy CBD oil in Nebraska below, as well as popular head and vape shops that might carry CBD products.
Habitz Glass & Goodies (4446 S 84th St, Omaha, NE 68127) is a 5-star shop that offers premium CBD oil products, Kratom, vape accessories, and more. Customer service is a point of emphasis, and prices are always kept affordable. Whether you're a CBD novice or longtime enthusiast, the knowledgeable staff will help you find the best CBD product and grade for your needs. Hours are tough to beat, too! Open seven days a week, 8AM-12AM.
There are nearly 30 vape shops in Omaha that could sell CBD in the near future.
Caterpillar Vapes (4967 Dodge St, Omaha, NE 68132) is one of the most popular and affordable – as is Generation V – Omaha (327 N 78th St, Omaha, NE 68114), just down the street. L&L Vapes (2904 S 180th St, Omaha, NE 68130) and Vapor Laze (13766 Millard Ave, Omaha, NE 68137) are both 5-star vape shops in southwest Omaha; Overstock ECigs & More (12323 W Center Rd, Omaha, NE 68144), Palm Beach Vapors- Council Bluffs (142 W Broadway, Council Bluffs, IA 51503), and Harry's Smoke & Vapor (238 N 114th St, Omaha, NE 68154) are other highly rated shops that are worth asking about CBD availability.