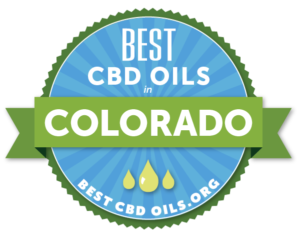 It should come as little surprise that Colorado offers one of the best CBD shopping experiences in the country, from clinics and dispensaries to traditional head and vape shops. Given the glut of options, we've mostly stuck to head and vape shops here (which also tend to offer cheaper cannabidioil products). Happy shopping!
Is CBD Legal in Colorado?

Colorado is another notably liberal state when it comes to the cannabis plant. They legalized the medical consumption of cannabis back in 2000 and just over a decade later, the law expanded to legalize recreational marijuana use statewide. In states with legal marijuana, both marijuana-derived CBD and hemp-derived CBD are completely legal for medicinal and recreational use. Colorado is one of ten states in the country in which all four categories of marijuana and CBD are completely legal – that is, both products are legal for medicinal and recreational consumption.
Colorado is another state that has an industrial hemp program that falls under the Department of Agriculture. Marijuana is governed by the Department of Revenue. There are a lot of hemp farms in Colorado, and plenty of big names in the CBD industry actually grow and process their industrial hemp there, even operate their businesses out of the state. According to Cannabis Business Times, along with several other sources, Walgreens is set to begin carrying CBD products in Colorado.
Our favorite CBD product can be purchased online for delivery to Colorado:
While Colorado has an abundance of CBD products available right now at many different shops, the rapid growth of the industry means you should see more stores start selling in the near future. We expect to see CBD sold in all large cities like Denver, Colorado Springs, Aurora, Fort Collins, Lakewood, Thornton, Arvada, Westminster, Pueblo, Centennial and of course Boulder. Even in medium sized places like Greeley, Longmont, Loveland, Broomfield, Grand Junction, Castle Rock and Commerce City, CBD shops should start popping up all over given the popularity of the health benefits.
Best CBD Shops in Denver
Denver is home to a huge number of CBD sellers, including walk-in vape shops and dispensaries. Below, are a few of our favorites.
Meadowlark 64 (2701 Larimer St, Denver, CO 80205) is a 4.5-star shop conveniently located in the Five Points / RINO District. Established in 2013, Meadowlark maintains a smaller, curated selection of products, including premium CBD, Kratom, vaporizers, glass pipes, water pipes, rigs, and much more. Prices are always fair and affordable, and personal, friendly customer service is a point of emphasis. Also worth highlighting: students and military vet get a 10% discount at checkout with ID.
Just down the street, iPuff Vape (3405 N Downing St, Denver, CO 80205) is another popular CBD shop, featuring several in-house CBD products and accessories, like a pre-filled cartridge system. The staff is knowledgeable and eager to help you navigate its wide selection of affordable, high-quality CBD and CBD oils. Military discounts offered, as well.
Rigs 4 Us (5912 E Colfax Ave, Denver, CO 80220) is a 4.5-star rated shop that offers curated, high-quality CBD products from some of the best CBD brands in the industry. Though smaller, customers will appreciate the intimate and neighborly atmosphere, and staff are happy to help customers find the best CBD available at the best price.
Headed West (1565 S Colorado Blvd, Denver, CO 80222 and 4811 S Broadway, Englewood, CO 80113) has a perfect 5-star rating based on 50 reviews. Equal parts smoke shop, head shop, vape shop, and detox shop, Headed West offers a wall-to-wall selection of premium goods: CBD infused candies and oils (Charlotte's Web, Experience CBD), Shisha (Starbuzz, Xhale, and Fantasia), desktop and pen vaporizers (Volcano, Pax, and Atmos), and a large variety of Hookah brands and sizes.
Denver Electronic Cigarettes (4340 E Kentucky Ave, Denver, CO 80246) is another 5-star CBD supplier, with e-cigs, vaporizers, a house-line of popular CBD e-juices, drip atomizers, globe wax atomizers, RDAs, and much more. Family-owned and established in 2013, Denver Electric prides itself on friendly customer service and tailored shopping experiences. Also check for great discounts and promotions online.
Positive Vibes Smoke & Gifts Shop (3398 S Broadway, Englewood, CO 80113) is one of Englewood's favorite spots, offering a wide variety of high-quality CBD (including CBD candy samples), glass, vaporizers, and other smoking accessories. Established in 2016, the staff is friendly, and prices are excellent.
Finally, Payless Tobacco and Gifts (6385 Wadsworth Blvd, Arvada, CO 80003) is a 5-star shop that return customers swear by, offering high-quality CBD, Kratom, vape juices, hookah, rigs, and more. The staff is always helpful, and be sure to check online for special discounts and promotions.
Best CBD Shops in Colorado Springs
Colorado Springs has numerous clinics and dispensaries around town, but Oya Vape (722 Cheyenne Meadows Rd, Colorado Springs, CO 80906) is a great traditional vape option, boasting a 4-star rating and excellent selection of high-quality CBD products and top brands: Smok, KangerTech, Uwell, WulfMods, Aspire, Shijin, 13th Floor, and many more. Customers highlight a friendly atmosphere and personal, responsive customer service.
Best CBD Shops in Durango
Established in 2016, Third Eye Vapor (3102 Main Ave, Durango, CO 81301) carries some of the highest quality CBD products on the market, plus Kratom, premium juices, mods, coils, and other accessories.
Also check out:
CBD Shops in Aurora, CO