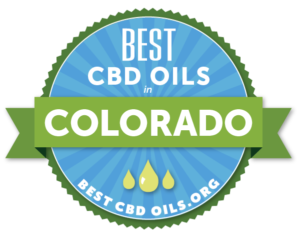 Did you know that Colorado was the first state that allowed recreational pot stores to sell marijuana? But that's not all either! The Centennial State is the world's first in terms of regulating the seed-to-sale marijuana market. Indeed, let's just say that you can get your Rocky Mountain "high" in Colorado!
Medical marijuana has been legal in Colorado since 2000 and for recreational use starting in late 2012. Don't get your hopes up yet because its rules and regulations of marijuana cultivation, sale, and use are some of the strictest policies in the nation. You should be informed about these rules lest you find yourself in legal hot water.
History of CBD in Colorado
Surprisingly, Colorado has an unremarkable early history with cannabis! In the mid-nineteenth century, the hemp industry in many parts of the U.S. peaked, but it didn't in Colorado. While the Colorado Gold Rush (1858-1859) brought immigrants traveling in hemp canvas-covered wagons, psychoactive cannabis wasn't widely cultivated.
After the turn of the century, Mexican-American and Mexican laborers came to work on railroads and farms that cannabis became widely cultivated. Marijuana was used for recreational and medicinal purposes, while others cultivated it for selling to supplement their low wages.
In November 1914, the 22nd Amendment to the state constitution took effect. The Prohibition Amendment banned alcohol on January 1, 1916. This was followed on December 18, 1917, when Congress proposed the 18th Amendment to establish Prohibition. The state outlawed cannabis and the ban on alcohol, morphine, and alcohol in the same year.
The cultivation, possession, and use of cannabis, including most industrial hemp, was outlawed by the federal Marihuana Tax Act of 1937. Like the Prohibition, the law was less about cannabis control and more about control over undesirable members of society.
Colorado logged another cannabis-related first in the nation. The first two people charged for violation of the law were Denverities – Moses Baca and Samuel R. Caldwell.
From the 1960s until the 1970s, recreational cannabis use was part of the American counterculture. Its more widespread use was that marijuana patches were a common sight in Drop City and Libre communes! Anti-marijuana laws also became less strict, with the first bill to legalize cannabis introduced by Michael Strang in 1973.
While it wasn't a successful attempt, it planted the seed of less draconian punishment for possession and use of cannabis. In 1979, a medical marijuana research program was approved by Congress and launched at the University of Colorado Health Sciences Center. While it was later abandoned when an FDA-approved synthetic version of THC was released, it was the first notable step toward the legalization of medical marijuana.
In 2000, Colorado legalized medical marijuana once again. In the succeeding years, the state became one of the best places to buy high-quality cannabis products for medical use.
In 2012, the Centennial States was among the first states to legalize recreational cannabis use – or in other words, adult, non-medical use. By January 1, 2014, the first of many cannabis shops opened across Colorado.
But it hasn't been sunshine and roses since then either! In June 2021, the state legislature gave final approval to HB21-1317 and sent it to Gov. Jared Polis. The bill contains provisions that will make sweeping changes to the cannabis industry, particularly the effects of cannabis use on the youth population. The unity among the lawmakers about these changes passed with little to no resistance – the House passed it 56-8 while the Senate did so on a 35-0 vote.
Among the salient provisions of the bills are:
The Colorado School of Public Health must evaluate existing research on the "effects of high-potency THC marijuana and concentrates."
The cannabis products must contain explicit information on serving size, and the sale of concentrates must be limited to just eight grams per person per day. The dispensaries selling medical and recreational marijuana must also maintain real-time databases for this purpose.
The process for securing medical marijuana cards for individuals 18-20 years old will be streamlined.
To date, there is no word yet on the bill being approved or vetoed by Gov. Polis, a known advocate of the legal cannabis industry.

Current CBD Laws in Colorado
Let's talk first about the federal law as it's applied in Colorado. Federal law considers marijuana a Schedule I drug, alongside heroin and cocaine. This means that it's a controlled substance with little to no therapeutic or medical benefit, as well as with a high potential for abuse.
The bottom line: Coloradans may find themselves using medical marijuana according to state laws and violating federal law. But for as long as you follow the state law on cannabis cultivation and consumption, you should be on the right side of the law. You may, nonetheless, consult with your lawyer for a better appreciation of the effects that conflicting federal and state laws may have in your case.
For informational purposes, here are a few notable implications.
Federal aid opportunities, particularly the FAFSA, may be lost if you face marijuana possession and use charges. If you're an underage individual, the risk is higher. FAFSA includes Pell Grants, Federal Work-Study Program, Federal Direct Subsidized Loan, and Federal Supplemental Educational Opportunity.
If you already have a past conviction for marijuana and other controlled substances, you aren't eligible for federal financial aid, either. Youthful indiscretions have an unfortunate way of sneaking up on the present.
Federal employees must follow federal laws and, thus, marijuana use is off the table. You should keep it in mind if you're planning to apply for a federal job.
Federal Form 4473, the application form for firearm purchase, has a line regarding unlawful marijuana use. Due to the illegal status of marijuana on the federal level, marijuana users risk rejection of their firearm application. Don't even think about lying about it – it's considered a federal felony punishable by up to five years of jail time.
Federally subsidized housing rules include possible eviction in case of charges for marijuana possession and use.
Federal land in any form and places receiving significant federal funding are off-limits for the cultivation, distribution, and use of marijuana.
The State of Colorado and the federal government are also working together to prevent abuse of marijuana and related products. These include measures to prevent marijuana sales to minors, transportation of marijuana between states, and criminal activities related to marijuana sales.
With that being said, let's take a closer look at the state laws regarding marijuana cultivation, distribution, and use.
Medical Marijuana
Individuals planning to use marijuana for medical purposes must register with the Colorado Medical Marijuana Registry, a statewide program. Registered patients with qualifying disabling or debilitating medical conditions are issued a registry identification card that allows them access to medical marijuana. The card itself is a must when buying from medical marijuana dispensaries across the state.
Only Colorado residents can apply for the card that, in turn, is valid only within state limits. The card's validity period depends on whether it was issued for debilitating or disabling medical conditions. For debilitating conditions, it's a one-year card; for disabling medical conditions, it will depend on the healthcare provider's specific recommendation.
The Colorado Department of Public Health and Environment or CDPHE manages the registry.
There are two types of medical marijuana prescription authority that healthcare providers can apply for. First, a medical doctor (MD) or an osteopathic doctor (OD) can recommend medical marijuana for all disabling and debilitating conditions. The qualifications include a valid license to practice medicine in Colorado and an unrestricted DEA certification.
The debilitating medical conditions covered by medical marijuana use are:
Cancer
HIV or AIDS
Seizures
Glaucoma
Cachexia
Severe pain
Severe nausea
Persistent muscle spasms
Second, any healthcare providers below can apply for registration, but their recommendations will only be limited to disabling medical conditions.
Dentists
Advanced nurse practitioners
Physician assistants
Optometrists
Podiatrists
The same qualifying requirements apply to the second category, too. The disabling medical conditions under which these professionals can issue medical marijuana prescriptions include:
Post-traumatic stress disorder (PTSD)
Autism spectrum disorder (ASD)
Conditions for which a physician can prescribe an opioid
Medical marijuana can also be recommended for minors. Requirements include two certifications about the minor's medical condition from two different authorized healthcare providers; exceptions apply.
Caregivers may also apply for a medical marijuana card but only under strict requirements including:
At least 18 years old and above
A Colorado student
Isn't the patient's primary or secondary physician
Doesn't have a primary caregiver of your own
Isn't a licensed medical marijuana cultivator, distributor, and the like
Caregivers can apply for four types of authorizations – cultivation, transportation, advising, and parents of patients under 18 years.
Suffice it to say that the State of Colorado has strict measures to prevent the misuse and abuse of medical marijuana. While marijuana has proven therapeutic benefits, it's also a substance that can cause side effects with improper use. It's best to consult your doctor about its proper use, including dosage, to enjoy its best benefits.
Recreational Marijuana: Possession and Use
The use of marijuana and related products, including flowers, CBD oils and tinctures, and concentrates, are legal in Colorado. But there are rules and regulations designed to reduce the risk of misuse and abuse.
First off, adults cannot possess more than 1 ounce (about 28.35 grams) of marijuana. The legal limit for concentrates and edibles is eight grams, but these products should contain 800 milligrams or less THC.
By adults, the law means individuals 21 years old and above. Possession of more than 1 ounce can result in legal charges, fines, and penalties.
But the use of marijuana in any form, quality, and quantity in public spaces is illegal. This includes eating, smoking, and vaping marijuana-derived and infused products. Public spaces include but aren't limited to:
Sidewalks
Restaurants, bars, and cafes
Parks and amusement and theme parks
Concert venues
Ski resorts, swimming pools, and the like
Business establishments
Common areas of condos, apartments, and housing projects
As previously mentioned, marijuana is illegal on federal property, even when it's inside Colorado. National forests and parks are considered federal property and, thus, marijuana use is illegal.
Where can you use recreational and medical marijuana? You should consider private property, such as your home, farm, or woodland. You are well within your rights to use marijuana and other cannabis products on your private property.
But there are exceptions to the rule! If you are renting, your landlord may not allow the use of marijuana in your apartment or condo unit or even in a detached house. If you're in a hospitality establishment, such as a hotel or resort, the owners and managers can also ban marijuana possession and use within its premises.
The bottom line: Recreational marijuana use may be legal, but private property owners can reserve the right to refuse admittance to guests or renters. Ask first, so you enjoy your cannabis and CBD products later on.
As for marijuana use in the workplace, employers choose to either allow recreational marijuana use or not among their employees. This is contained in Amendment 64, although it must be emphasized that it doesn't apply to marijuana use for authorized medical purposes.
Under the Amendment, employers have the right to:
Require employees to undergo drug testing, including for marijuana
Make hiring and similar employment decisions based on the results
Business establishments can also deem marijuana use on their property as public use and, thus, illegal. Their owners and managers can implement establishment-specific policies, which can be stricter than state laws, too. These establishments include hospitality establishments, hospitals, and other businesses.
If you're making hash oil or concentrates, you must never use butane, ether, propane, and alcohol! Otherwise, you will violate state law.
Recreational Marijuana: Buying and Selling
Like all states where cannabis is legal, Colorado has an adults-only rule. Only individuals 21 years old and above can buy and sell and use retail or recreational marijuana. Individuals selling, sharing with, or giving retail marijuana to minors (under 21 years old) can be charged with a felony.
For this reason, individuals buying marijuana and its related products at licensed marijuana dispensaries must present a valid identification card as proof of age. Minors aren't allowed in restricted portions of retail marijuana dispensaries. Again, only 1 ounce of marijuana can be bought at a time.
Please TAKE NOTE: There are currently no limitations in quantity when buying CBD products made from industrial hemp, but a licensed company must make the products themselves. Adults can buy CBD products at retail cannabis stores and gas stations, health and wellness stores, and smoke shops.
There are also no explicit state-issued rules and regulations regarding the minimum age when buying industrial hemp-derived CBD products. Retailers, however, can enforce their own age-related rules so that ID proof may be required. There's also the restriction of selling vape products to minors.
Consider doctor consultations before giving CBD products, especially ingestible and consumables, to children. While CBD has therapeutic benefits, it isn't a silver bullet, and it doesn't work in the same way for everybody. This can also be said for CBD products for pets, particularly cats and dogs.
What's the difference between industrial hemp, a legal product, and marijuana, an illegal product, under federal law? Industrial hemp refers to cannabis with 0.3% or fewer THC concentrations. This is considered legal under federal law since it's different from marijuana with more than 0.3% THC concentration.
CBD products with 0.3% or fewer THC levels don't have psychoactive effects but may have therapeutic benefits. In contrast, marijuana typically has psychoactive effects.
Retail cannabis stores can only accept customers between eight in the morning and midnight, limiting the sale of their products, But towns and cities can also impose shorter hours and be considered binding within their respective jurisdictions. Denver, for instance, allows marijuana retailers to open until 10 p.m. only. Be sure to inquire about operating hours before heading to a retail store.
Only licensed retailers and dispensaries can sell marijuana and other related products. Ask for the store's license first and check with the local authorities, if possible. Brick-and-mortar and online stores tend to be more reliable than individual sellers.
Licensed retailers must also follow packaging and labeling requirements. These include resealable, opaque, and child-resistant packaging and a specific symbol on the label. The symbol is intended as a preventative measure against the accidental use of cannabis products among children, teens, and adults.
There's a 15% retail sales tax imposed on marijuana-related sales at the point of sale for recreational marijuana. When marijuana is bought at wholesale price, a 15% excise tax is also imposed.
Note that there are no retail sales and excise taxes on medical marijuana.
Only licensed retailers can sell marijuana and CBD products to adults. The licensing requirements include a minimum of two years of residency in Colorado and passing credit and criminal background checks. Marijuana retailers must also secure both state and local licenses for operational purposes.
Workers in the marijuana industry must also be at least 21 years old, residents of Colorado, and passed criminal background checks. The workers, managers, and owners of marijuana businesses may be held liable for selling retail marijuana to minors. Felony charges and loss of retail license are among the consequences.
Recreational Marijuana: Driving and Traveling
Marijuana and alcohol use concerning driving and traveling have many similarities. For one thing, driving impaired – or high in cannabis parlance – is considered illegal. Erring drivers will be charged with driving under the influence or DUI.
The risk of causing injuries to others, from the passengers to other motorists and pedestrians, is higher. In 2019, 25% of the 416 fatalities where a driver was tested for Delta-9 THC tested positive.
For another thing, Colorado has an impairment level for marijuana. Under the law, drivers with five nanograms of THC for every milliliter of whole blood can be charged with DUI.
But even on the road, law enforcement officers can use their professional judgment in case of suspicions of THC impairment. Police can look for specific symptoms, including:
The smell of marijuana inside the vehicle. Take note that it's illegal to consume and smoke marijuana products while driving on public roads, streets, and highways.
Marijuana products and paraphernalia are found inside the vehicle
Bloodshot eyes or dilated pupils
Inability to correctly perform field sobriety tests, as well as the appearance of nystagmus (i.e., the eyes make uncontrolled and repetitive motions)
Slow or irrelevant replies to questions, among other unusual speech patterns
The rules for driving and traveling under the influence apply to both recreational and medical marijuana users.
Vehicles are considered public places when on public roads and spaces. As such, neither the driver nor the passengers can open and use marijuana products while inside their vehicles. The "no open container" rule also applies to recreational and medical marijuana. If there's evidence that the seal on a marijuana product was broken and some of it was used in the vehicle, offenders can be charged with a traffic offense.
Tip: Place your marijuana purchases in their sealed packaging in your car's trunk. This way, there's no doubt that you weren't using these products before and while driving your car or as a passenger.
Don't even plan to take marijuana products bought in Colorado out of the state, even when it's to a state where medical and recreational marijuana is legal. Bringing marijuana products to airports, including the Denver International Airport and into federal property is also illegal.
Marijuana Cultivation in Residential Settings
Residential cultivation of marijuana is allowed under Colorado's marijuana law, but the plants must only be used for personal use. Commercial growers, such as cannabis farms, must secure a state and local license as cultivators.
Keep these notable provisions in mind when planning marijuana cultivation in your home.
You must be 21 years old (at least) to cultivate marijuana at home.
You can only cultivate up to six plants at a time. Three plants can be in the flowering stage at one time, too. But each municipality can implement its limits, too. Denver, for example, only allows up to 12 plants to be cultivated in a single residence even when there are more than three adults in it.
You must cultivate marijuana in an enclosed, locked area (i.e., indoors only). Minors do not have access to the area either.
You can't sell marijuana and its related products to anyone, not even recreational and medical users. The emphasis here is on personal use. If you want to sell marijuana products, you must have the appropriate license.
Marijuana Use Among Pregnant Women and Minors
Pregnant women should never use marijuana products because it's not only unsafe, it's also illegal. Talk to your doctor about safer alternatives if you have been using marijuana for medical reasons, such as for nausea.
There's also the matter of some hospitals performing drug tests on babies after their birth. If a baby tests positive for THC, the hospital will notify child protective services.
Retail marijuana on school property is also considered illegal. There is a multitude of legal consequences for both the adults and minors charged with illegal marijuana possession.
Students can be suspended or expelled, be required to undergo drug counseling, and be charged with minor-in-possession charges. There can be fines, education and intervention, public service, felony or misdemeanor charges, and loss of drivers' licenses, depending on the severity of the crime.
Adults may be charged with civil and criminal crimes, too.
Take note: The rules and regulations for the cultivation, possession, and use of medical marijuana are different from recreational marijuana in most instances. Be sure to ask the CDPHE authorities and your healthcare provider for more details.

FAQs About Buying CBD in Colorado
The information contained below applies to both recreational marijuana and CBD products. Again, CBD products are legal in Colorado, and there are fewer restrictions on their purchase, possession, and use.
What should you bring when entering a marijuana retailer's shop?
Bring your valid government-issued identification card, such as your driver's license, with your date of birth clearly stated on it. You may have to present it at the door – a security guard or other staff members may do the honors before entering the main sales area. Due to the strict licensing requirements, marijuana retailers are overly cautious about complying with state laws lest they lose their licenses.
Bring cash, too, since it's the easiest and fastest way to buy retail marijuana and CBD products. But you can also withdraw money from an ATM inside the dispensary; most have ATMs for this reason. You may buy products using your debit card, but it will depend on the retailer's specific policies.
The use of credit cards in the purchase of marijuana products isn't recommended, not to mention that credit card companies don't want to risk running afoul of the law. The conflicting marijuana laws between the state and federal governments are part of the reason for such reluctance.
Where can you find CBD products?
CBD products are sold in numerous locations across Colorado, a fact that makes it so easy and convenient to enjoy their therapeutic benefits. Even high-end grocery stores and health food stores, such as Trader Joe's and Whole Foods, sell CBD-infused food and beverages as over-the-counter items.
Many smoke shops also sell CBD products, including CBD concentrates, liquids, and related vaporizer items. Liquor stores also carry a wide range of consumer-friendly CBD products, Marijuana dispensaries also carry CBD products with varying THC concentrations, and these are the best places if you want something stronger.
CBD-infused baked goods, coffee, cocktails, and savory dishes are also available in bakeries, restaurants, and coffee shops. Such widespread use is due to the legal status of CBD products as food additives.
What should you know about marijuana while in the store?
You may want to arm yourself with basic cannabis information. But you don't need to know what you want exactly down to the strain and ratio! The best marijuana dispensaries have helpful and knowledgeable staff members who can walk you through the different cannabis strains and products. You can make your decision based on its strain's effects, for example.
There are three main varieties, for starters. Indica has more body-focused effects, while sativa leans more toward the cerebral effects. Hybrids combine the effects of Indica and sativa, and each hybrid has a set of unique effects. Each one also has its strengths, which staff members can also provide information.
But you cannot sample any of the products! There isn't a sampling station either, so you may have to rely on the staff members' recommendations.
Tip: If you're a newbie, avoid the shatter, wax, and other advanced cannabis forms since cannabis also takes acclimatization. Start with a low dosage, ask the staff members about its proper use, and listen to their advice. Do not want to spend your days in a confused, useless daze.
Featured Hemp and Marijuana Farms in Colorado
Did you know that Colorado is the largest hemp-growing state in the U.S., with more than 40,900 planted acres? Hemp and marijuana farmers enjoy the benefits of a cannabis-friendly state government, a robust regulatory framework, and an open-minded populace. Of Colorado's 64 counties, more than 50 have registered hemp crops.
The ten hemp farms featured here are only a few registered hemp and marijuana cultivators in the Centennial State. More active registrants can be found here.
Boulder, Colorado

(303) 912-3584
Colorado Cultivars' original hemp farm is in the farm country surrounding Eaton, but its industrial hemp farms are found in many parts. With more than 3,500 acres for hemp cultivation, it's among the largest hemp farms in North America.
Organic farming practices are at the heart of its hemp cultivation, and it's evident in the exceptional quality of its hemp-derived products. Regular tests for potency and purity are also conducted to ensure that the hemp plants and products are up to the company's standards.
The cannabis company is also well-regarded for its wide range of services. These include cultivation and harvesting support, genetics, and marketing support. These services are also in line with the guidelines issued by the Colorado Department of Agriculture's hemp pilot program.
Colorado Cultivars offers a wide range of products, including:
Raw hemp products, including organic ethanol, extracted
Bulk flower
Full-spectrum distillate (High cannabinoids and terpenes content; gold color)
Broad-spectrum distillate (Rich in cannabinoids and terpenes; THC free; gold color)
CBD isolate (99.7% high-grade CBD; non-psychoactive)
Isolated cannabinol
Cannabigerol
Terpenes
Water-soluble CBD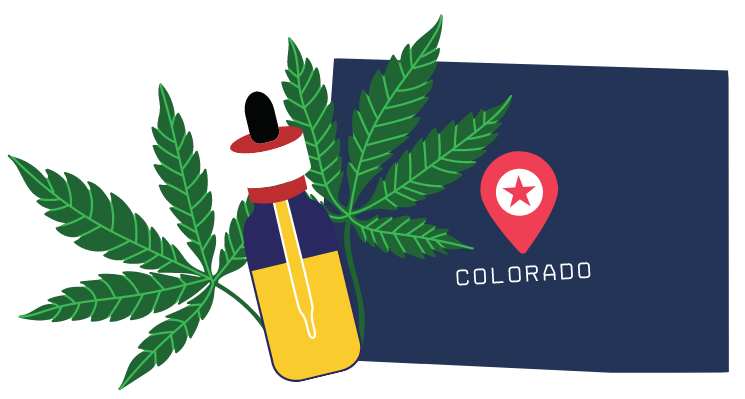 46795 State Hwy 96, Avondale, CO 81022

(719) 766-9093
Los Sueños Farms has 36 acres of land and 36,000 square feet of greenhouses dedicated to cultivating high-quality cannabis. With such an impressive cultivation size, it's among the largest cannabis farms in the state. Such is its manufacturing capacity, too, that it caters to the wholesale needs of licensed manufacturers and retailers of cannabis products in Colorado.
Cannabis is grown under natural conditions in its 36-acre outdoor cultivation area. Pesticides aren't used since the sun's rays' combined effects and beneficial insects keep pests away.
Every cannabis strain is tested by Aurum Labs, proof that Los Sueños Farms is committed to consumer safety and product quality. The company also supplies biomass for cannabis-infused products to Colorado-based Evolab, Dixie Brands, and Wana Brands.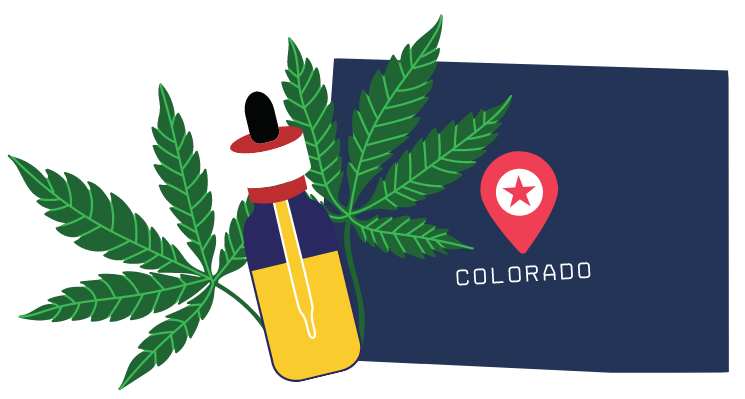 601 3rd Ave. Ste: 205, Longmont, CO 80501

(303) 962-8250
Blue Forest Farms (BFF) is a true-blue vertically-integrated hemp company known for its high-quality products. Its involvement in hemp production starts with the selective breeding of exceptional varieties. This is followed by their careful cultivation using organic outdoor growing practices.
Then, it's on to the labor-intensive harvesting process followed by the production of hemp products in its state-of-the-art extraction laboratory. Indeed, every step is designed to ensure the best possible quality from seed to sale.
BFF applies advanced genetics in coming up with different hybrids. This has resulted in its CBD hemp seeds being among the best in the market, and BFF is a favorite among farmers for seeds.
Aside from hemp seeds, BFF also sells:
Hemp seedlings
CBD hemp flower
CBD oils and tinctures
CBD topicals
CBD edibles
CBD soft gels
CBD pet treats
Bulk isolates, crude oil, and full-spectrum oil are also on the menu. These products are aimed at hemp product manufacturers, and BFF even offers white label and consulting services.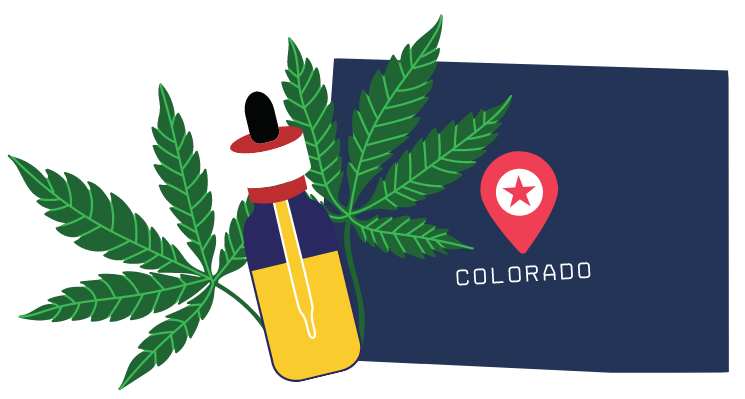 Yabba Cannaba LLC
864 W. South Boulder Rd., #200, Louisville, CO 80027

(760) 586-1971
Yabba Cannaba has more than two decades of cannabis cultivation experience, and its 250,000-square foot facility has produced several crops of high-quality cannabis. Professional horticulturists are at the helm of its operations.
Among their jobs is genetic testing, a process that provides Yabba with unique insights into plant composition and quality. With intensive genetic testing, only plants with excellent genetic traits are chosen for cultivation. These plants contain desirable traits related to THCA and CBDA synthase production, as well as feminization.
Aside from the in-house R&D, Yabba also has partnerships with research and academic communities on the cannabis genome. These activities are in line with its commitment to quality for all its products. The company sells seedlings, feminized seeds, and clones, which have been grown without pesticide use.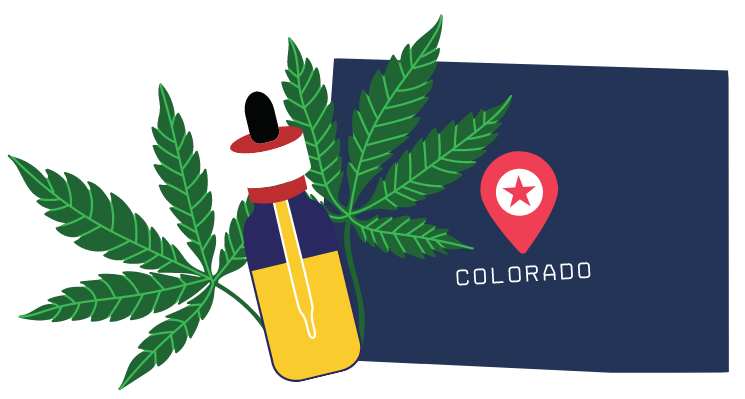 11886 E Co Rd 106 N, Mosca, CO 81146

720-236-8617
Established in 2015, Cloud Co. Farms started cannabis cultivation in February 2016. Its 11,5000-square foot cultivation space has produced numerous crops since then. The products include seeds and clones that are sold to farmers for cultivation in their respective fields.
Cloud Co. Farms also offers farmers quality yet affordable processing services that transform their harvested hemp into saleable products. But it also sells consumer-friendly CBD products like:
Isolates
Distillates
Oils
Capsules
Topicals
Vape products
Pet hemp items
Free shipping to all 50 states is available.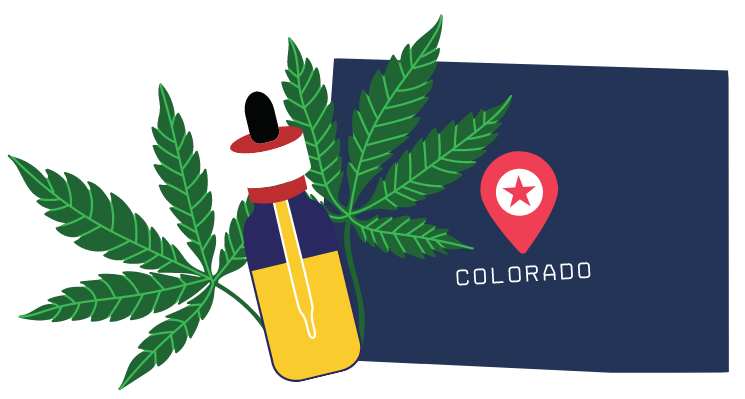 S County Road 116 Alamosa, CO 81101

(719) 206-4367
Green Acres is a hemp farm with a commercial license. Its products include hemp-derived products like MCT oil, Limbo lotion, CBD-infused olive oil capsules and tinctures for humans, and pet tincture. The Limbo lotion is rich in cannabidiol, and among its ingredients are 100% hemp oil, shea butter, and vitamins E, A, and D3.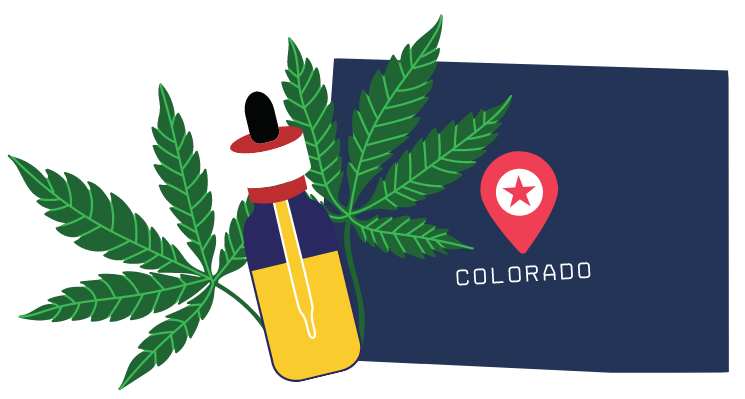 2300 75th St, Boulder, CO 80301-4639

(303)479-3631
Established in 1999, Hempward Farms has remained a proudly family-owned business. No pesticides and herbicides are used to cultivate hemp and, thus, its CBD products for humans and animals are of the highest quality.
Every CBD product is rich in natural flavonoids and terpenes. Customers praise these products for their safety and efficacy in the adjunct treatment of mild to moderate conditions.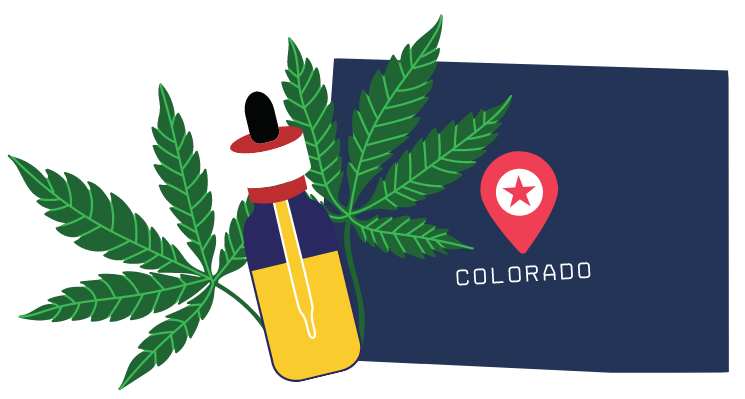 P.O. Box 1815, Arboles, CO 81121

https://kindhempco.com/pages/contact-us
Kind Hemp Farms offers CBD products that were made from cultivated hemp. These CBD products are also made with full-spectrum hemp extract, meaning that they are rich in terpenes, cannabinoids, and other natural plant compounds.
There are CBD products for humans as well as cats and dogs of all sizes. Every product is tested for purity and potency, too.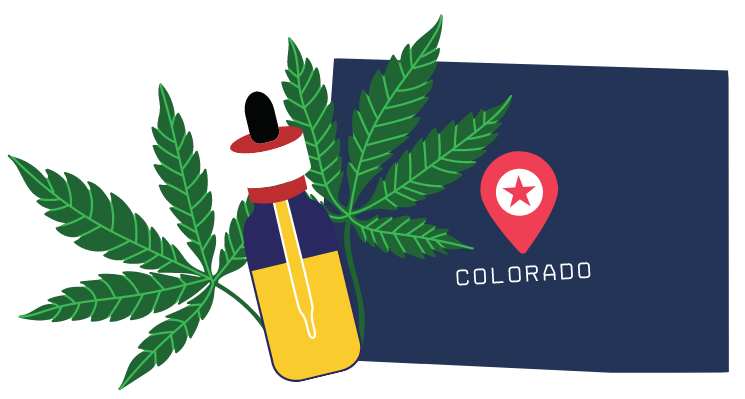 7394 Arapahoe Road, Boulder, CO 80303

https://www.knotweedfarms.co/contact
Founded by three farmers, Knotweed Farms cultivates probiotic hemp. It involves the replenishment of the soil's anaerobic layer, which organic and traditional practices overlook. But since it's a crucial layer in healthy soil, it must be nurtured using native plants, local mycelium, and potatoes.
The result: There's no need for pesticides, fertilizers, and herbicides! In turn, the hemp crops are superior in quality while the soil remains healthy.
Colorado is perhaps the best place to be if you're a cannabis advocate and enthusiast! You will find that its laws aren't as restrictive, but it still ensures that cannabis products will fall only into the right hands. Come to Colorado and see for yourself!