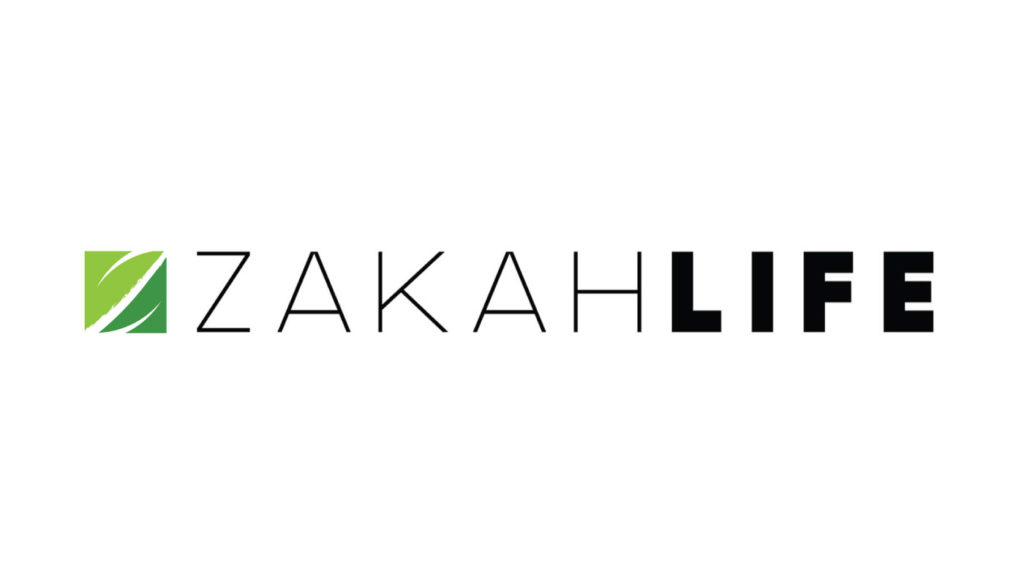 With so many brands offering CBD and hemp-based oils, topicals, and similar products today, it's harder to find a good product that really works. One thing is certain: Some companies out there are not making their products with pure, quality ingredients. Careful consideration is needed to find a brand whose CBD oil you can trust to relieve your pain, help you cope with anxiety, or to experience any of the other benefits associated with cannabidiol.
Zakah Life Essentials is a health and wellness company that was founded on providing customers with products made from locally grown hemp products that maximize the natural cannabinoid compound to ensure customers experience all its benefits. We look at what this company has to offer and consider what Zakah Life Essentials customers have to say about the brand.
Table of Contents
Zakah Life Essentials Company Overview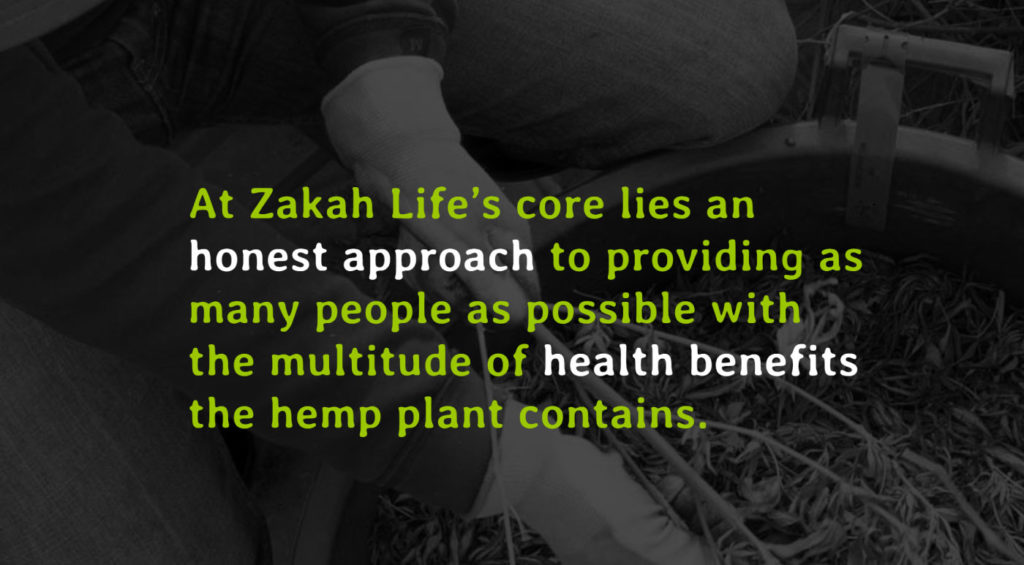 Zakah Life Essentials was founded on the idea of bringing quality CBD oil and other CBD products to market. The company truly cares about its customers' satisfaction and experience with these products. Only locally grown hemp is used in the production of Zakah Life Essentials products, according to the brand's official website.
The company has developed a range of products designed to give the customer access to cannabidiol, and other items in the line mix CBD with additional organic ingredients to provide added benefits.
Zakah Life Essentials Laboratory Tests and Certificates
All products that are sold by Zakah Life Essentials undergo a battery of tests at a third-party laboratory to ensure there are no toxic chemicals or substances present. Additionally, third-party lab tests are done to provide an accurate overview of the cannabinoid profile featured in each of the products the company manufactures and sells.
The company also claims that the products are all manufactured in an FDA-registered facility. While the products do undergo third-party laboratory testing, no official certificates are provided on the website. Customers are advised to contact Zakah Life Essentials directly if they want a copy of the lab test results for a specific product.
Zakah Life Essentials Product Range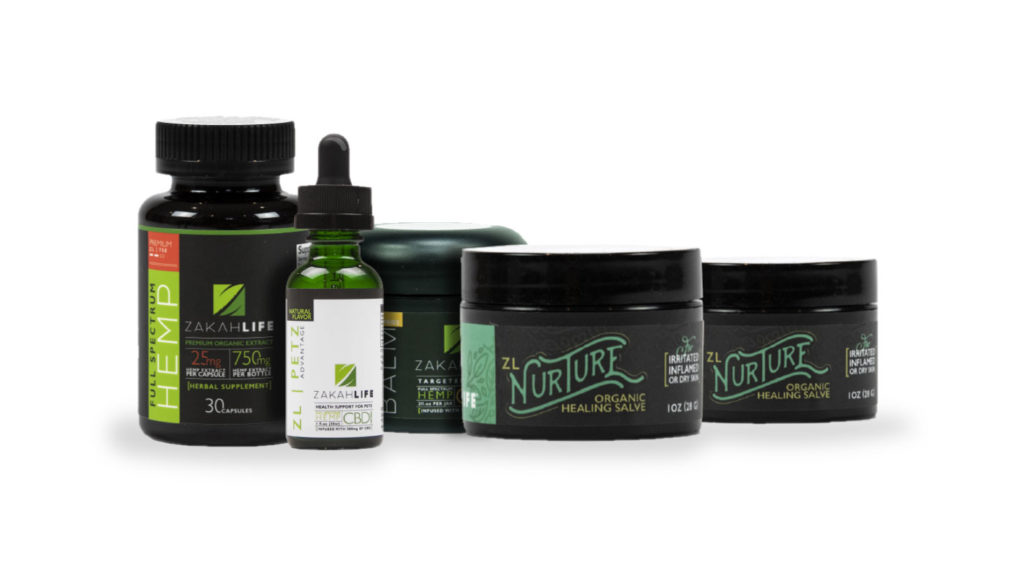 Zakah Life Essentials product range offers a wide variety of items with CBD that utilize different administration methods, providing customers (and their pets) with a selection of targeted approaches to maximize the benefits of the CBD contained in the products.
Zakah Life Essentials products include:
Zakah Life Essentials Product Pricing
Pricing the products the company offers is relatively affordable compared to other brands. It should be noted, of course, that the price does depend on the concentration of cannabidiol found in each product.
The Nurture Healing Salve is Zakah Life Essentials' cheapest product, coming in at $19.99 for one container. For those who want a more potent CBD product, the ZL Capsules offer a higher dose of cannabidiol and costs $94.99 for 30-capsules.
Zakah Life Essentials Shipping Policies
Zakah Life Essentials currently only ships to customers in the United States, and there are, as yet, no international shipping options. But all orders come with free shipping, regardless of how much the customer buys. The company strives for same-day shipping, and deliveries typically take about three to six days. A tracking number is provided for all orders. 
Zakah Life Essentials Return Policy
While Zakah Life Essentials does have a return policy in place, it does not offer a satisfaction guarantee. The company will not accept opened or used products. All returns need to be made within 30 days of purchase. The product needs to be in its original packaging and unopened if the customer wishes to request a refund on their purchase. The company does not cover return shipping costs. 
Customer Reviews And Opinions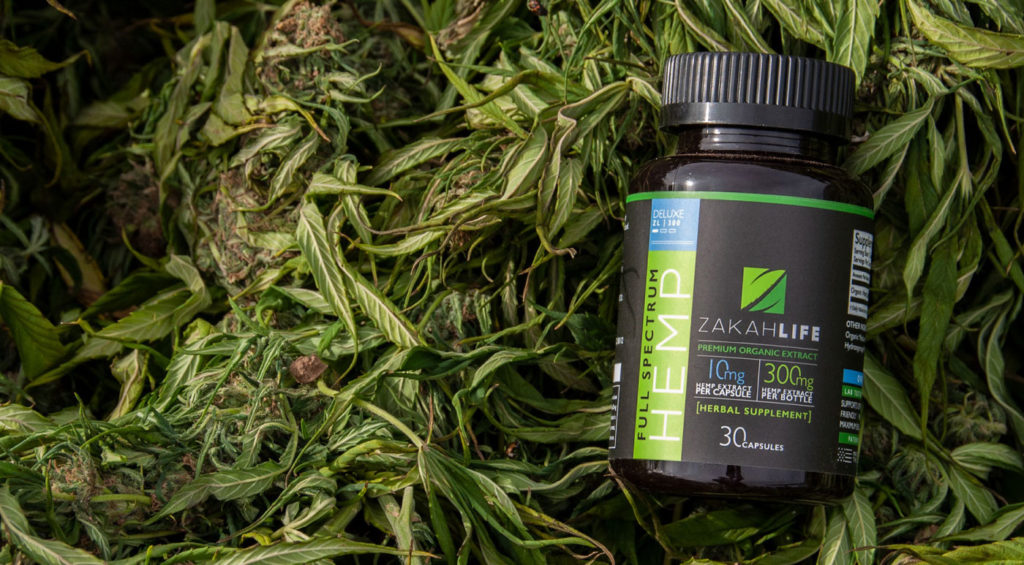 Customer reviews serve an important role in analyzing any company, and they help customers understand how a company does business as well as provide an overview of the quality of its products. Fortunately, there are a large number of individuals who have provided reviews on the official Zakah Life Essentials Facebook page.
The fact that we were able to find these reviews gave us a good opportunity to get an overview of how effective Zakah Life Essentials products are. We found that customers had generally positive experiences with the brand's hemp oil and other CBD products.
Below, we take a look at some of those reviews*:
"Amazing product! My husband injured his foot, and after using the topical recovery balm just a couple times, he's definitely converted from his usual pain relief topicals!"
"Amazing products. Being introduced was life changing."

"Highly recommended!! Zakah Life balm has helped my entire family. From my tennis elbow relief to the kids having eczema relief. I'm a pessimist by nature, but even the hemp extract capsules have changed that ailment. Zakah Life reformed optimist."

*These reviews have been edited for grammar and clarity.

Final Verdict
Zakah Life Essentials manufactures locally grown hemp products that are made with the highest quality premium-grade ingredients. The company has a diverse portfolio of products with prices that are relatively affordable and offers free shipping on all orders. The company claims its products are produced in a facility that has been registered with the FDA, and customer reviews are positive, many saying they have experienced significant benefits when using this company's hemp-based products.