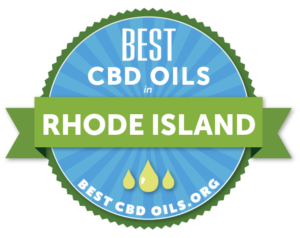 Are you on the search for the best CBD products available in Rhode Island? Check out this guide to help you find what you're looking for.
If you'd rather buy in person, check out some of the featured CBD shops below that service the greater Rhode Island area.
The Best Places to Buy CBD in Rhode Island
CBD is one of the fastest-growing health and wellness products on the market. Available in all 50 states and over 40 countries, cannabinoidiol is part of a massive hemp industry that accounts for $500 million in annual imports, and experts predict continued growth.
Given its size, Rhode Island has plenty of options for brick-and-mortar CBD shops, but you might prefer buying CBD online for convenience, wholesale pricing, and delivery services. Online retailers also tend to have a wide selection of high-quality CBD oils, including capsules, edibles, tinctures, balms, and other CBD products.
Is CBD Legal in Rhode Island?


Currently, Governor Gina Raimondo has been working to introduce a bill that would legalize, regulate, and tax marijuana for recreational use. This bill has not been passed yet and has seen mixed reactions from many of the state's lawmakers and residents. Despite the current illegality of recreational cannabis use, medical marijuana is available for certain eligible patients that have obtained a state-issued medical marijuana permit and has been since 2006. Rhode Island has been very progressive when dealing with the positive benefits of marijuana and CBD use, so much so that the state became the second state (just after California) in the United States to implement a medical marijuana dispensary system.
The way that the laws are currently, marijuana-derived CBD is conditionally legal. Those who seek to use it must meet the same requirements as medical marijuana patients. Marijuana-derived CBD is not legal for recreational use. But, you can still use CBD legally in Rhode Island. In addition to the state's mostly favorable views on the use of marijuana, at least medically, the state also has a good outlook when it comes to the use of various medical, dietary, and recreational products that list CBD that is derived from industrial hemp as an ingredient. As long as your CBD meets federal guidelines, it is legal to purchase and use in RI.
What Is CBD?
CBD is one of over 85 cannabinoids in the cannabis plant, but sets itself apart through the fact that it will not get you high. CBD is a non-psychotropic and with only trace amounts of THC, so regardless of the CBD grade or dosage, cannabidioil has zero intoxicating effects, making it a safe and legal alternative to other cannabis products.
CBD also has significant potential health benefits. Specifically, CBD affects the endocannabinoid system, which controls everyday functions from mood and appetite to hormone regulation, sleep, and chronic pain. More importantly, a growing amount of medical research suggests that CBD could reduce, mitigate, or prevent some of society's most devastating medical issues, including Alzheimer's disease, cardiovascular disease, schizophrenia, epilepsy, ALS, general anxiety disorders, depression, and cancer.
The more we learn about how CBD affects these medical issues, the more we can expect to see CBD's popularity to rise, increasing supply, lowering costs, and encouraging positive legislation and policies.
Now let's take a look at places to buy CBD in Rhode Island.
CBD Oil Shops in Providence
Urban Bliss Holistic Boutique (1005 Main St, Pawtucket, RI 02680) was established in 2015 as a holistic boutique and massage therapy center with CBD oil and balms. Open Monday-Friday 9:30AM-6PM, Saturday 10AM-4PM.
CBD Oil Shops in East Providence
Established in 2013, Canna Culture (488 Waterman Ave, East Providence, RI 02914) offers a wide variety of CBD oil products, as well as vaporizers, glass pipes, and other accessories. Customers highlight the highly knowledgeable staff and professional service, and the owner is a nationally recognized leader in the field. Open Monday-Saturday 11AM-7PM.
Places to Buy CBD in Massachusetts
For Rhode Island residents near Southeast Massachusetts, several shops sell high-quality CBD oil at affordable prices.
CBD Oil Shops in East Bridgewater
Vape Solutions (687 N Bedford St, East Bridgewater, MA 02333) is a newly opened shop that carries everything from e-juice and e-liquids to mods, tanks, starter kits, batteries/chargers, coils, glass pipes and water pipes, drip tips, and high-quality CBD edibles. Open seven days a week.
CBD Oil Shops in Franklin
Franklin Smoke Shop (24 E Central St, Franklin, MA 02038) is right off Highway 140, near I-495. The storefront may look small, but don't let that fool you: this shop carries an excellent variety of products, from high-grade CBD oils to edibles and accessories. The staff is highly knowledgeable and eager to assist customers. Hours are tough to beat. Open seven days a week, 9AM-9PM.