The CBD industry is growing wildly, and it can be hard to tell which companies are trustworthy and which might not be. That's why it's important to read reviews and learn about the company you're thinking of buying CBD products from.
BioCBD Plus, formerly known as BioCBD, is a longtime player in the CBD industry and seems to be quite reputable. It even provides a satisfaction guarantee to make sure you're happy with the products you purchase. 
Let's take a closer look at BioCBD Plus to understand its pricing, product range, policies, and whether it conducts lab testing on its products.
Table of Contents
BioCBD Plus Company Overview
Bio CBD Plus is based in the United States. The company was previously known as BioCBD, but recently improved its formulas and rebranded with a slightly different name. 
BioCBD Plus specializes in the production of water-soluble CBD oil products. The company has developed a specific way of extracting and processing the cannabidiol found in hemp plants to significantly enhance the compound's bioavailability and help your body absorb it better.
No pesticides or gluten are found in BioCBD Plus products. The company also doesn't use artificial flavors or coloring agents during the manufacturing process. Its goal is to sell CBD products that are as pure as possible.
BioCBD Plus Laboratory Tests and Certificates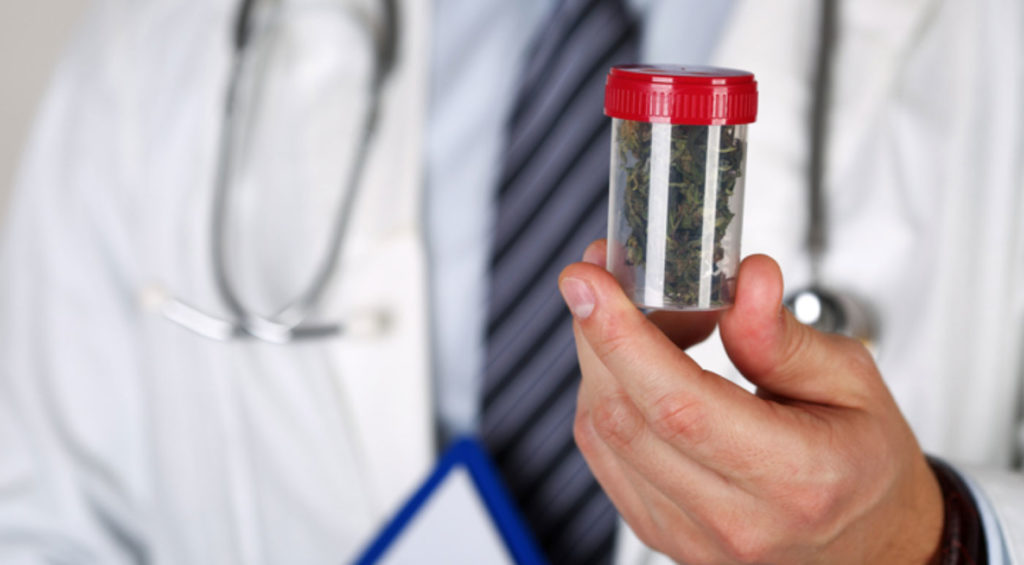 Due to the many reports about CBD products that don't contain the advertised concentration or cannabinoid profile, it's always important to check whether a brand uses third-party testing.
Third-party laboratory tests provide an accurate overview of the cannabinoid profile found in a specific product. These reports will also usually note any harmful toxins or heavy metals that were detected. 
BioCBD Plus' website has a page that provides an overview of the third-party lab testing that is done on all their products and shares the certificates that resulted from the tests. These certificates provide evidence of the products' purity and safety, which can help you as a consumer feel better about what you're buying. 
Bio CBD Plus Product Range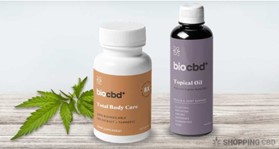 BioCBD Plus has expanded greatly over the last couple of years. While the company started out small, with only a few products, it now sells a range of CBD products. Some of the products you can buy from BioCBD Plus include:
Tinctures
Edibles
Capsules
Vape
Creams
Concentrates
Apart from the standard range of CBD oils and products for humans, BioCBD Plus also sells a large variety of CBD products for pets.
BioCBD Plus Product Pricing
The prices for BioCBD Plus products seem to vary quite a lot. 
For example, a single packet of the Entourage CBD Oil Softgels costs as little as $5.99. But the company's catalog also includes a couple of options that cost more than $100. The Endoca Capsules, for example, cost $145 for a container.
BioCBD Plus Shipping Policies
No international shipping options seem to be available. You will only be able to buy from this brand if you live in the United States.
The good news is that BioCBD Plus offers free shipping on all orders. Standard USPS shipping is used, and shipping time varies depending on your location. Orders should usually arrive within three to five days.
BioCBD Plus Return Policy
BioCBD Plus offers a 30-day money-back guarantee. If you're not happy with your order, you can send the products back for a full refund.
Customer Reviews and Opinions
Being able to read testimonials from previous BioCBD Plus customers is crucial to our review process. It's important to review both positive and negative reviews before ordering CBD products from any brand.
BioCBD Plus has a profile on Trustpilot, a trusted platform that allows people to leave unbiased opinions and reviews. The reviews there are mostly positive, and it sounds like BioCBD Plus products are mostly effective. 
We did find a few reviews that complained that the products didn't work. While this is somewhat concerning, the people who left these reviews seemed to be happy with the customer service offered by the company and the fact that they were able to get a full refund on their orders.
Let's look at a few of the reviews on the company's Trustpilot profile:
"Quick ordering process. Excellent education on the website. Trusted professionals."

"Due to a couple of recommendations, I've been using the BioCBD Vape for a month now. I am terminally ill – deadly brain tumor with many unknowns. This causes severe anxiety as I'm also a full-time single Mom to my beautiful 16-year-old daughter. Using the Peace Vape has helped ease this anxiety in a way I never thought possible!…"
"Delivered exactly what they say. Good product, decent price. The CBD vape helps when my pain goes up in between doses of oral CBD. I love that their pen comes in a case that's easy to carry in my purse."
Final Verdict
After extensive research on BioCBD Plus, we can conclude that it seems to be a reputable company that sells good-quality CBD products. Customers enjoy the products as well as the brand's customer service and satisfaction guarantee. BioCBD Plus also provides a full overview of third-party testing results, which means you can see for yourself the purity and safety of its products before ordering them.