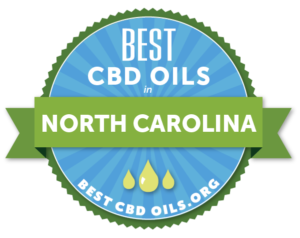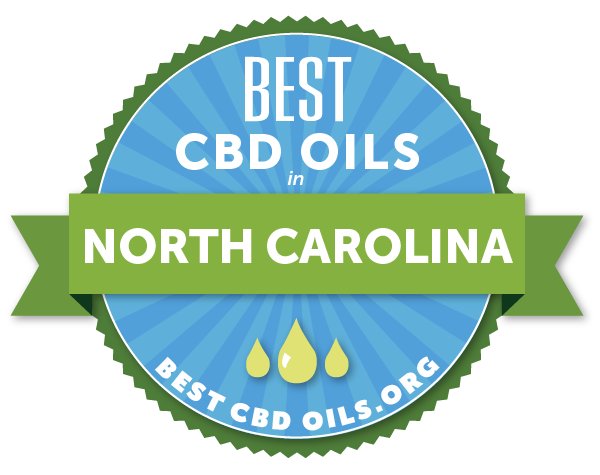 Best CBD Shops in North Carolina
CBD oil shops are sprouting up across the country, and North Carolina is no different, with CBD oil outlets available throughout the state and more on the way. For now, Asheville, Hickory, Wilmington, Charlotte and Sanford are your best bets for CBD oil storefronts, but North Carolina has a growing online and wholesale CBD community that ships anywhere in the state at affordable rates. (Some shops offer free shipping on select orders.)
More and more people are using CBD and this will mean that more and more stores will be selling CBD products in North Carolina. Expect to find stores in cities like Charlotte, Raleigh, Greensboro, Durham, and Winston-Salem. You may also find CBD shops popping up in Fayetteville, Cary, Wilmington, High Point, and Greenville.
Is CBD Legal in North Carolina?


North Carolina has taken one of the strongest stances against cannabis and its derivative uses in the country. The state's laws are very restrictive in nature. Many bills have been proposed in the state to legalize medical marijuana use, but so far, all have been unable to pass. In 2014, the North Carolina Epilepsy Alternative Treatment Act was enacted. This allowed registered patients with intractable epilepsy to have access to marijuana-derived CBD with a THC content between .3% and .9%. Higher THC concentrations were reserved for more severe cases. Patients were also required to be diagnosed by a neurologist at one of four state universities. Recreational use for marijuana-derived CBD is a hard no.
Industrial hemp cultivation was illegal in the state of North Carolina as well, until a hemp bill was passed in 2015 that allowed eligible growers to enter into the state's agricultural pilot program. Since this bill has passed, the sale and possession of hemp-derived CBD products have also been confirmed by state law to be legal, opening up a large market for specialty CBD products all across the state and, in particular, the state's largest urban areas. One of our favorite companies, CBDmd, is based in Charlotte!
CBD Shops in Asheville
Asheville has a couple of options for CBD oil customers.
Blue Ridge Hemp (61 1/2 N Lexington Ave, Asheville, NC 28801) is conveniently located in the heart of downtown, right off Biltmore Avenue. Blue Ridge's unique hemp-derived CBD oil products are combined with Terpene rich botanicals and sourced sustainably and ethically. (All their CBD products are certified eco-friendly, vegan, non-GMO, and not tested on animals.) First time customers earn a discount on purchases, and the company offers free 2-3 day shipping on all online orders over $55. Prices are competitive, and customer service is great. For those interested, Blue Ridge Hemp also offers an affiliate program, in which customers can earn commissions by referrals and promotions. Open seven days a week, 11AM-6PM.
Carolina Hemp Company (108 Elk Park Dr, Asheville, NC 28804) is a wholesale distributor of high-quality hemp goods, including CBD oils, liquids, topicals, and other hemp-derived products. With a 4.9-star Google rating, customers rave about Carolina Hemp's helpful and knowledgeable staff, fast shipping, affordable pricing, and overall excellent CBD products, including brand names like Green Remedy, Cannasmack, Hemp Co, Ecolution, Green Vein Kratom, and the aforementioned Blue Ridge Hemp.
CBD Shops near Charlotte
The Magic Pipe (808 Conover Blvd W, Conover, NC 28613) is located right on Highway 70, offering a huge variety of hemp products – CBD oils, e-juices, premium e-juices – plus water pipes, vaping devices, mods, and more. The big draw here is prices – some of the cheapest CBD products in North Carolina. Open 6 days a week, Monday-Saturday 10AM-9PM.
CBD Shops in Wilmington
Hemp Farmacy (117 Grace St, Wilmington, NC 28401) is your go-to CBD shop in Wilmington, with 4.9 stars on Google and a swell of avid customers. Reviewers note a friendly, highly informative staff that's eager to help you choose the right CBD products for your needs, including CBD oils, hemp extract, CBD vape liquid, capsules, CBD crystals, CBD extracts, CBD dabs, topical skin treatments, CBD pain relief patches, and more. In addition to a large first-floor store, Hemp Farmacy also has a unique educational loft offering free classes for those interested in learning more about hemp products. Customers are also welcome to shop online.
CBD Shops near Raleigh
A1 Vapor Shop (915 Keller-Andrews Rd, Sanford, NC 27330) in Sanford offers a wide range of hemp and hemp-derived goods, including premium CBD oils, e-liquids, creams, lotions, and more. Great hours as well! Open seven days a week: Monday-Thursday 9AM-10PM; Friday-Saturday 9AM-11PM; Sunday 12PM-9PM.