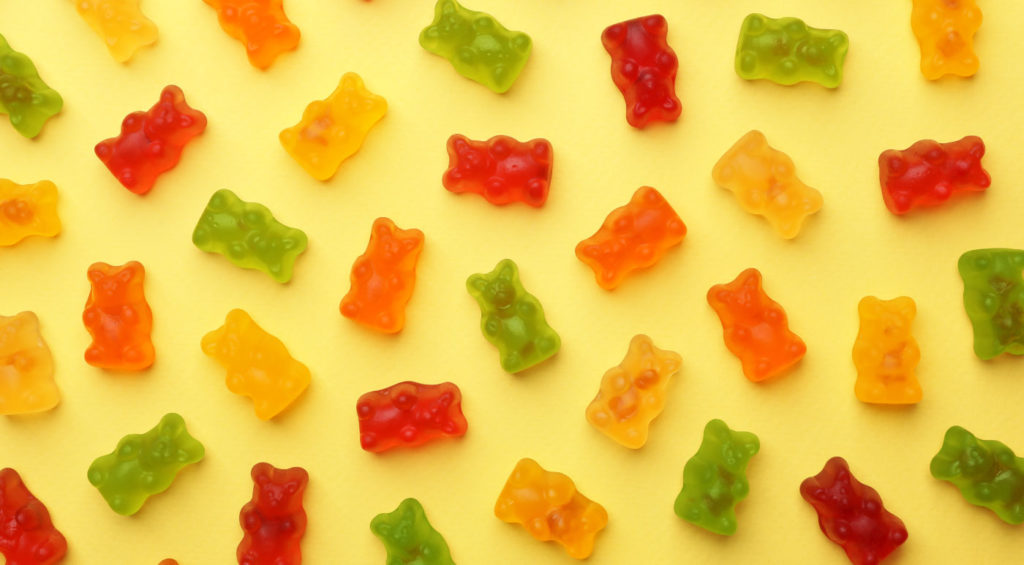 You don't need to smoke weed in order to enjoy the numerous health benefits of CBD. A vast array of CBD edibles offer the ability to get the healthy compound cannabidiol (CBD) into your bloodstream without burning or ingesting the psychoactive compound tetrahydrocannabinol (THC).
From gummies to chocolates to honey to cookies, anybody with a sweet tooth can find a CBD edible to satisfy their culinary desires. There are so many on the market, though, that it may be a challenge to be sure you get a healthy, high quality CBD edible that tastes great, too.
So we've taken out some of the guesswork by doing some serious research. And here are the results: our picks for the 10 best CBD edibles on the market, and the companies that make them. With this info, you're sure to find something to satisfy your cravings when you need your next sugar and CBD fix.
Why CBD Edibles?
With the legalization of CBD products derived from industrial hemp plants (thanks to the 2018 Farm Bill passed by the FDA), the market has exploded with products containing CBD. Many people thought that the only way to benefit from the best CBD oils was through vaping. Granted, there are many good vaping oils and vape pens for sale if that's the way you want to go (and many people do).
However, vaping isn't the only avenue to reaping the benefits of CBD. It can be found in crystal and powder forms, as well as infused into lotions, shampoos, and of course, edibles! Edibles can be one of the most enjoyable ways to get a helpful dose of CBD, along with a tasty treat.
The best CBD gummies and other edibles that we list here stand out from the rest in several ways: the CBD comes from organic hemp farmed with sustainable practices, and they've all earned numerous rave customer reviews to back them up. In addition, the quality of all the products is verified by third-party lab testing, the results of which are made available for anyone to view on the companies' websites. So, without further ado, let's get to the yummies!

The 10 Best CBD Edibles on the Market Today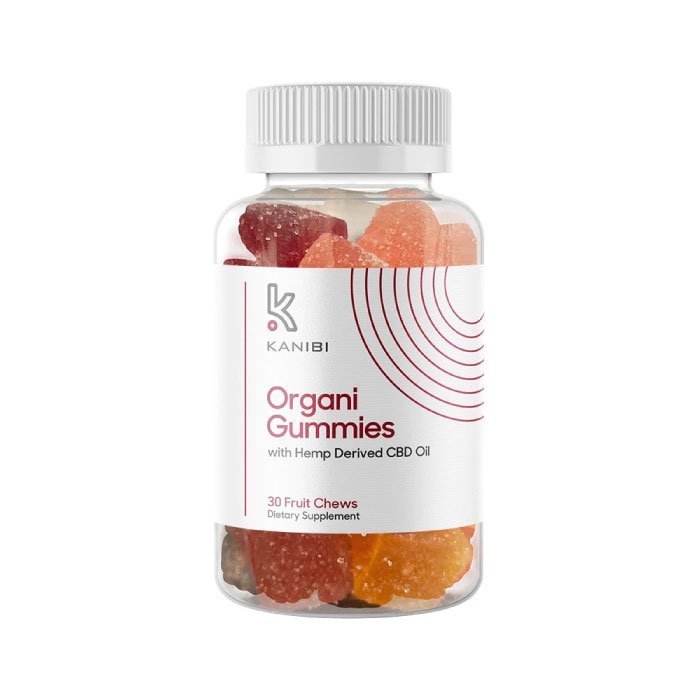 Kanibi doesn't allow any ingredient to slip into their products that's unsafe or artificial. This standard makes them a particularly careful as to what CBD products they release. In the beginning, there was only a tincture and a sports cream. Now, they're ready to jump into the edible ring with a gummy.

Gummies are a widely preferred way of consuming CBD–and for good reason. They offer an easy and comfortable way to not only dose CBD, but to savor it. These Organi Gummies are infused with 10mg of CBD each and fruit-flavored for maximum potency and edible enjoyment.

They're made with only organic ingredients that come out to a mere 10 calories per chew. The full bottle is 30 chews, so depending on your frequency of use, they could last up to a month.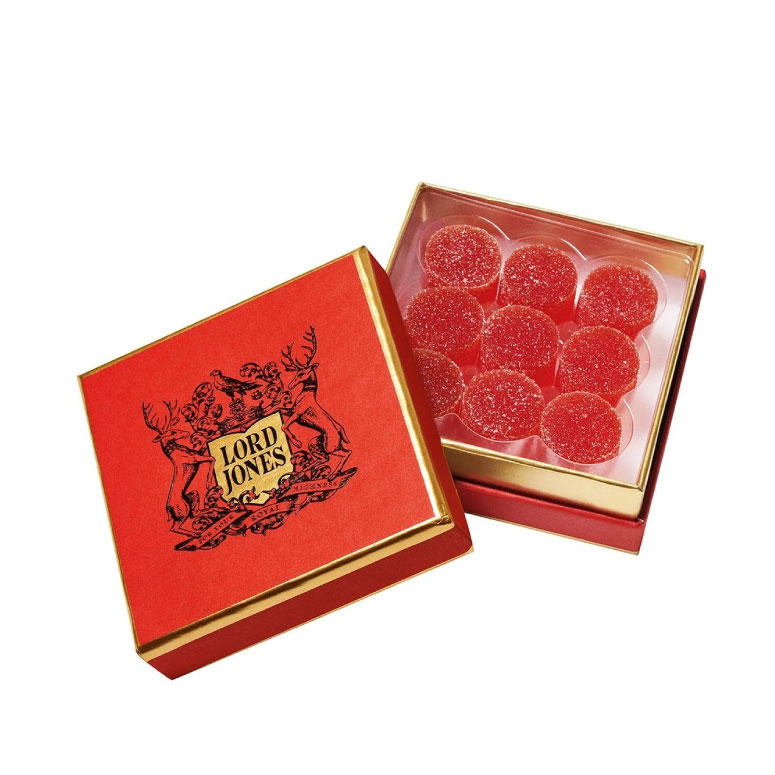 Lord Jones crafts their CBD chocolates by hand in small batches to ensure high quality. They use sustainably-sourced fair-trade chocolate from Ecuador and full-spectrum oil extracted from the whole hemp plant. All their products are organic and gluten-free, and every batch of CBD oil is independently lab tested for potency, pesticides, contaminants, and solvents to ensure the highest quality.
The CBD gumdrops from Lord Jones come in several fruity flavors, such as raspberry and orange. They also have several types of CBD chocolates, such as their exquisite dark chocolate espresso chews. Each gummy or chocolate contains 20mg of CBD. The variety of edibles Lord Jones offers, as well as their commitment to quality, ensured them a high place on our list of the 10 best CBD edibles.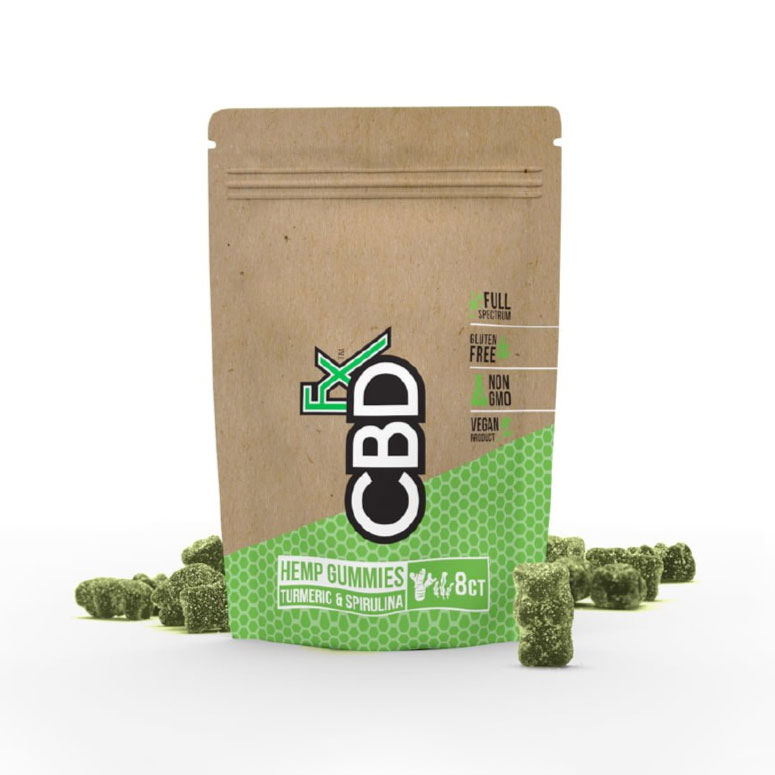 For those looking for healthy CBD chews rather than glorified candy, CBDfx has some great options. All their treats are vegan and non-GMO, offering an alternative to gelatin-based CBD edibles, and contain various superfoods and other vitamin-rich ingredients. They are also free from corn syrup and artificial sweeteners.
For CBD gummies that are chock-full of vitamins, antioxidants, and anti-inflammatory compounds, try out their CBD gummies with turmeric and spirulina. Each gummy contains a modest 5mg of CBD, and you can buy them in packs of 8 for only $9.99.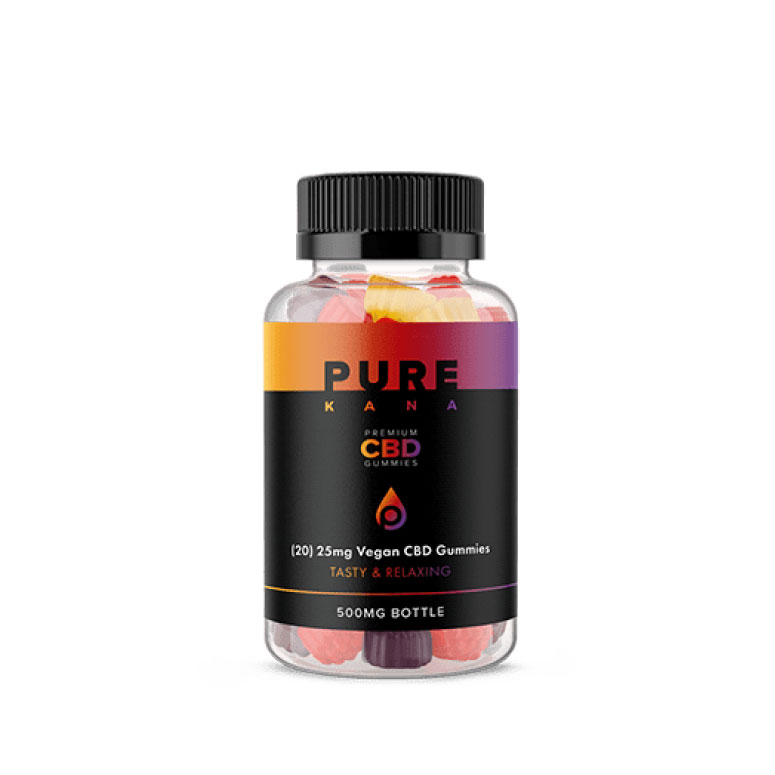 PureKana products have a few traits that distinguish the company from its competitors. First, the products are naturally flavored with organic vanilla beans or mint leaves, which gives them a mild flavor with no medicinal taste. Second, it offers some of the highest concentrations of CBD you can find in edible products. Their vegan gummies contain 25mg of CBD each, for a powerful punch in each bite.
This California-based company has earned a loyal following among CBD users. User reviews of PureKana's products rave about their benefits, which include helping relieve symptoms associated with sleep disorders, anxiety, and pain.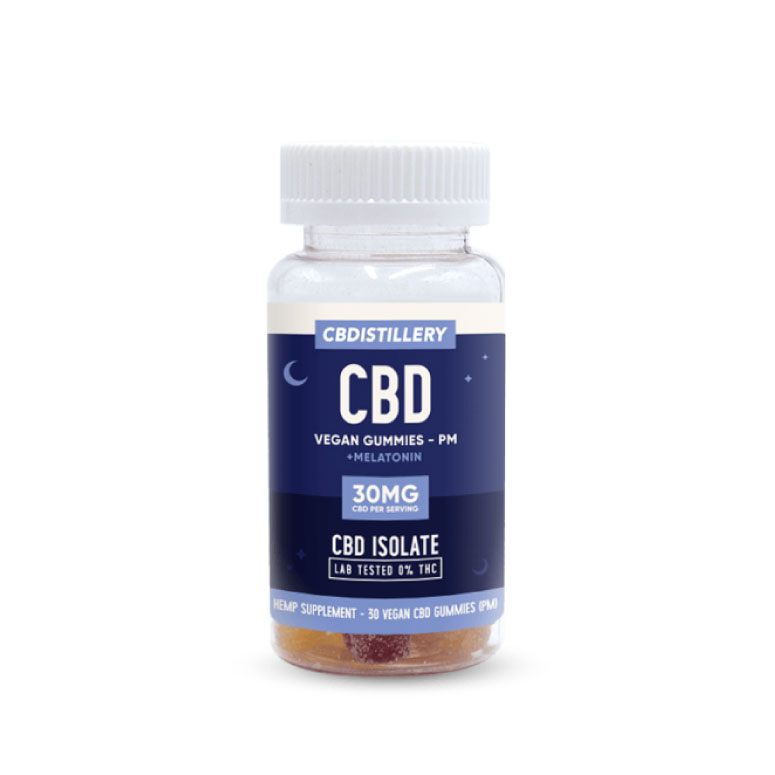 This company is based in Colorado and makes just about any CBD product you can imagine. Their CBD tinctures are made with either full spectrum hemp extract or 99% pure CBD isolate for those who prefer an absolutely THC-free mix. They're also offered in various dosages so you can start low and work your way up to the optimal amount for your needs. To ensure the highest quality of the bioactive compounds in the leaves of the hemp plants their CBD is derived from, CBDistillery grows their hemp outdoors, under natural light—which also uses less energy and is better for the environment.
CBDistillery recently added gummies to their line of products, with each gummy containing 30mg CBD each. You can also buy "nighttime" gummy bears, which contain an additional 1.5mg of melatonin, a natural hormone that regulates your sleep cycle. Taking one of these 20 to 30 minutes before bed can help you enjoy a sounder, more peaceful night's sleep.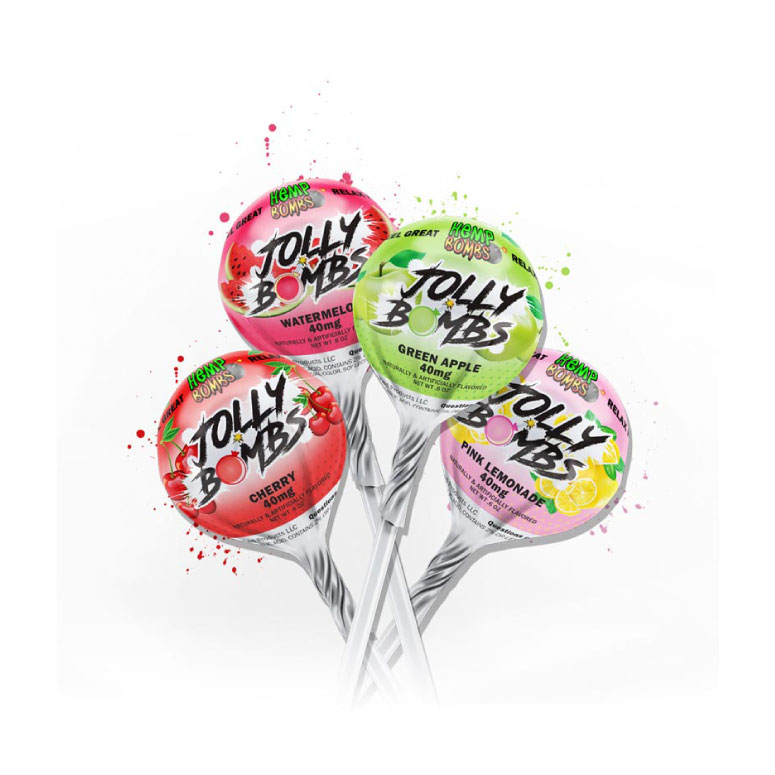 Hemp Bombs' CBD edibles are said to have a super relaxing effect. This Florida-based company's mission is to provide CBD products that help people relax—not only through the effects of CBD, but also with the peace of mind that comes when you know you're buying a product that's healthy and made with sustainable processes.
Hemp Bombs offers edibles made with full-spectrum CBD hemp oil, which contains additional beneficial cannabinoids and terpenes, as well as edibles made with purified CBD (also known as CBD isolate) to ensure they are THC-free.
Going beyond gummies, Hemp Bombs sells a variety of edible CBD products, including CBD lollipops, CBD syrups, and CBD capsules. Each of these comes in a variety of tangy, tasty flavors, like pink lemonade, green apple, and watermelon.
Hemp Bombs is a highly regarded manufacturer in the CBD consumables industry, and with their deep concerns with the environment and the quality of their products, as well as the variety they offer, Hemp Bombs certainly has a place among the companies with the 10 best CBD edibles on the market.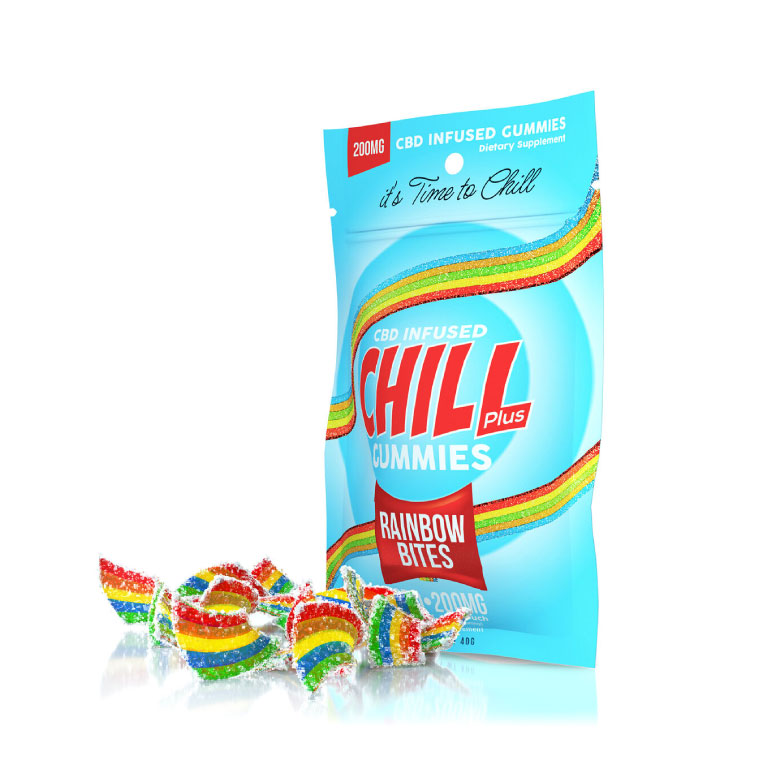 Diamond CBD partners with farms in Colorado, Kentucky, and Scandinavia with non-GMO, organically grown hemp. Each plant that's used is selected individually, by hand, and then gently harvested and dried. All their products are third-party tested for quality, and contain no THC.
Diamond CBD offers a wide range of flavors of CBD gummy bears, gummy rings, and sour fruit slices. Their gummies contain different strengths of CBD, so you can determine what you need to get just the right amount of CBD for your personal needs.
At $21.99 for a pack of 14, and with frequent sales for much lower prices, Diamond offers some of the most competitive prices for CBD edibles you can find. They also offer free shipping on purchases over $100.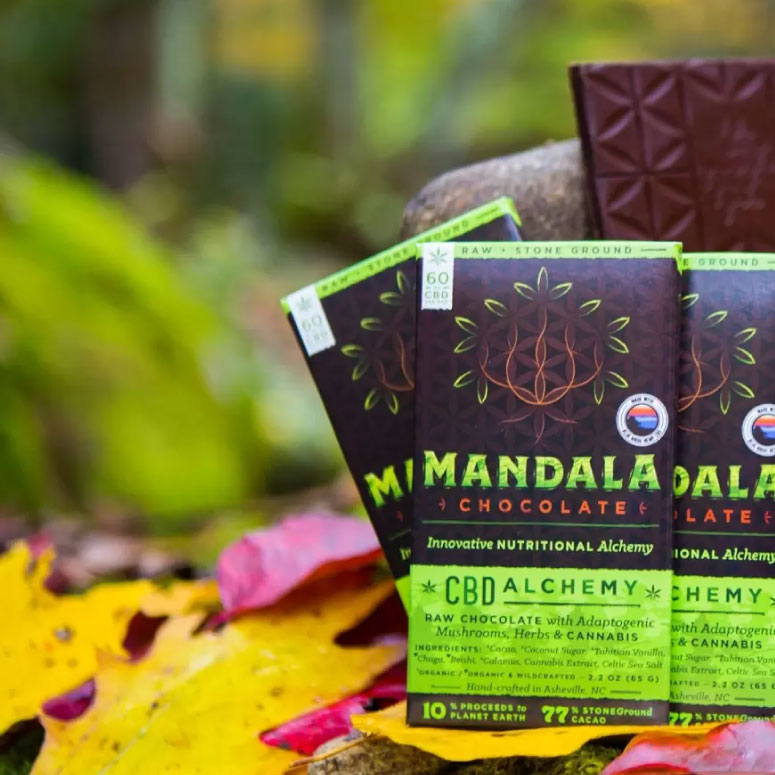 Blue Ridge Hemp creates products specifically intended to relieve pain. Each of their edibles contain anti-inflammatory and antispasmodic ingredients to calm the nerves and reduce chronic pain. If you are looking for a nutritional aid to supplement your diet, they also sell various CBD-infused superfoods like coconut oil, chocolate bars, ghee (highly-clarified butter), and reishi and chaga mushrooms.
Dedicated to helping those who need it, Blue Ridge Hemp offers a cost reduction program for people who believe they could benefit from the health benefits of CBD but might have difficulty affording it. Also, a portion of their proceeds are donated to environmental charities.This company's concern with their customers' well-being as well as the environment earns them a place here, but it's their incredible superfoods that ensure they're included as some of the 10 best CBD edibles.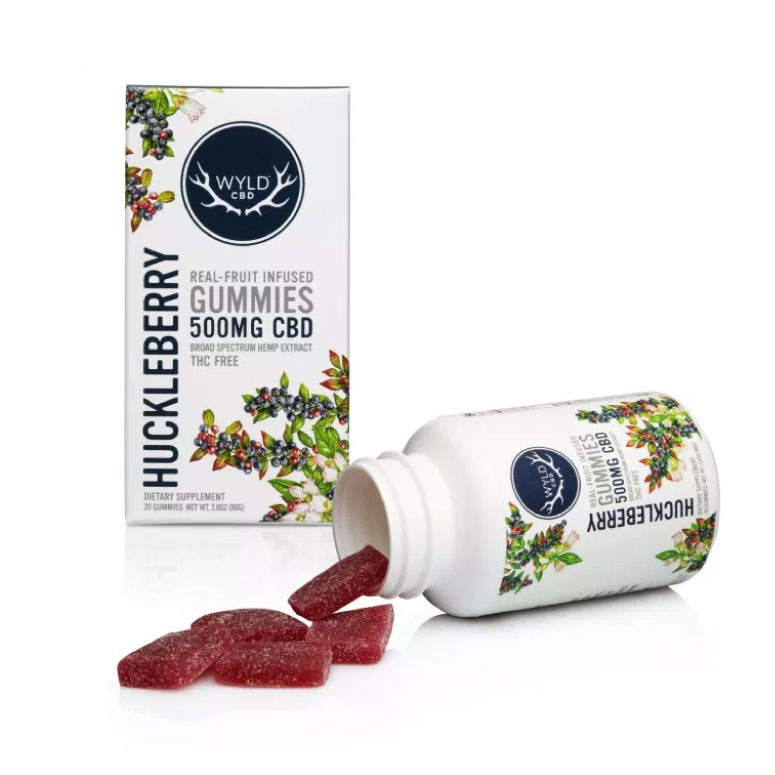 WYLD CBD manufacturers premium CBD gummies from organic, Oregon-grown hemp and with favorite northwest flavors such as huckleberry, blackberry, and raspberry. Each batch is developed and carefully crafted by qualified food scientists.
Gummies are vegan and gluten-free, and come in packs of 10 or 20, containing 25mg CBD in each piece. If you're having trouble deciding which flavor to try out, you can get a 4-pack of different flavors for a discounted price.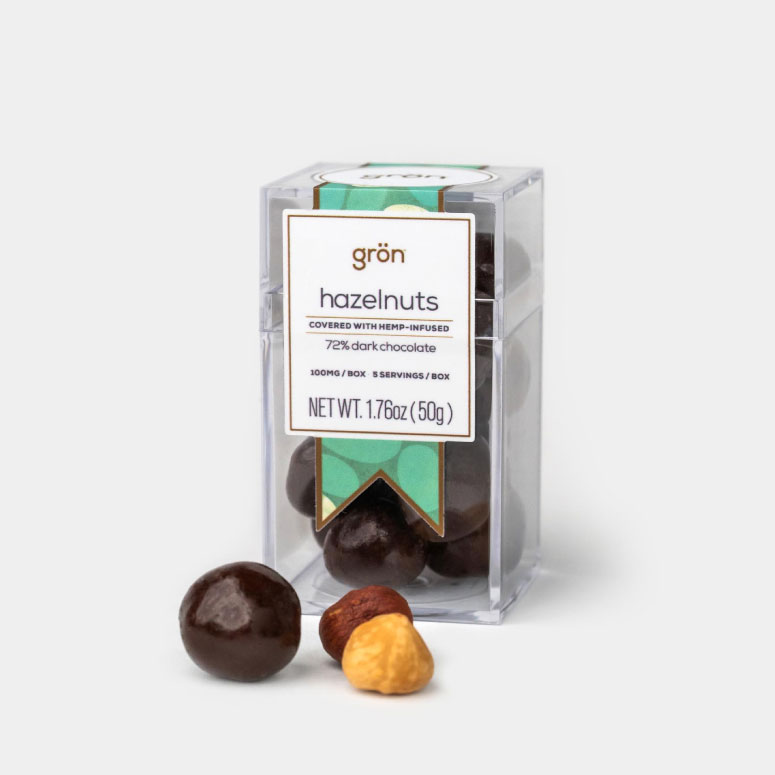 This chocolatier from Portland, Oregon takes sustainability to the limit. They only use hemp that is organic, non-GMO, and locally grown. The chocolate they use in their edibles comes from single-source farms in southeast Asia. The salt that's used in their chocolate and sea salt bars is hand-harvested from the ocean. And, to put a ribbon on the package, so to speak, the packaging for their standard dark and milk chocolate bars is fully recyclable.
Though they offer a variety of CBD products beyond chocolate bars, chocolate is what Grön is best known for, and they even have CBD-infused-chocolate covered nuts. They also offer CBD cookies with different flavors and made with natural ingredients (of course), such as bourbon vanilla and pistachio ginger. Each of their chocolate bars contain 100mg CBD, while every cookie contains 50 mgCBD.
For a calming treat for your cat or dog, you can also find CBD pet tinctures in flavors like bacon and cheese, chicken, and peanut butter. And while this company's sustainable processes and concern for the environment puts them on any reputable list of deserving CBD manufacturers, their chocolates are definitely one of the 10 best CBD edibles you'll find anywhere.
How are CBD Edibles Good for Your Well-Being?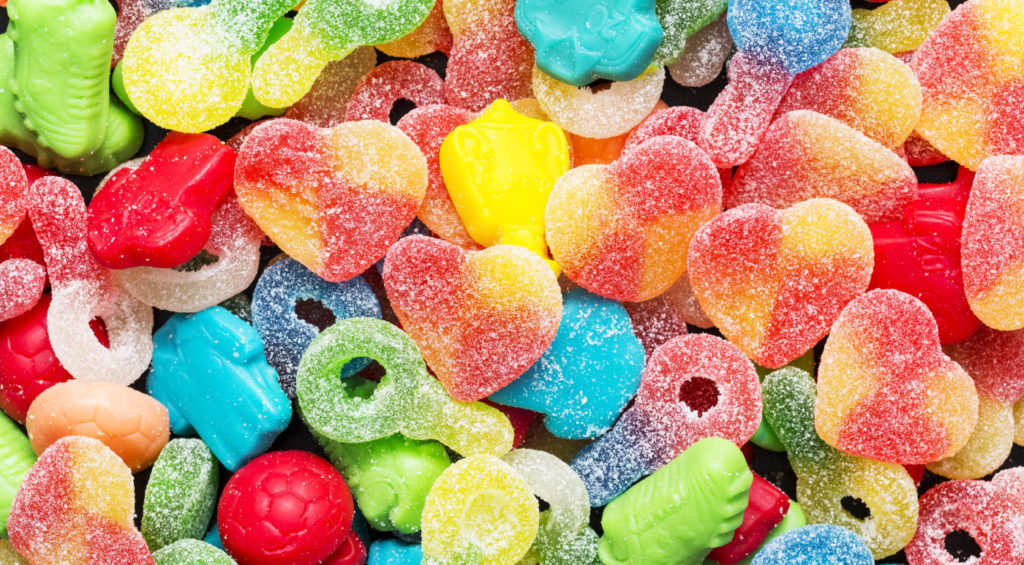 Cannabiniol (CBD) is a type of phytocannabinoid, which is a natural cannabinoid found in certain plants, especially the cannabis plant (Cannabis sativa). It's important to note that CBD comes from the industrial hemp plant, which is in the same family as the cannabis plant marijuana products come from, but it has only trace amounts of THC (the component that gives you a "high" feeling).
The endocannabinoid system in your body uses cannabinoids to send chemical messages between brain cells to control several important functions, such as memory, body temperature, hunger, and pain sensations. When cannabinoids bind to specific receptors on your nerve cells, they trigger a biological response that helps regulate these functions.
When you take CBD, it circulates through your bloodstream until it binds to cannabinoid receptors on your neurons. This can cause several effects in your body, including:
• Relaxation
• Reduced anxiety
• Pain relief
• Better sleep
• Neuroprotection (healthier brain and nerve cells)
• Decreased inflammation
The best part of all of this is that CBD is very safe to use. It comes with very mild side effects, especially when compared to pharmaceutical medications that are often prescribed for pain and stress relief.