As traditional cigarettes become less and less popular, more people are turning to a healthier alternative to smoking: vaping. In fact, vaping — including e-Liquids, vape shops, and vape lounges — is on track to become a $10 billion industry this year. As modern-day equivalents of the gentleman's smoking room with a little twist of speak easy, vape stores and lounges are popping up in every neighborhood to serve people of every tax bracket.
Below are 20 amazing vape lounges in the United States. While there are certainly more than 10 places we could have chosen to include, these vape lounges were chosen based on a list of factors that include Yelp! reviews, menu of services provided, and the relaxation potential of the interior.
Table of Contents
1. IX Nubes Vape Lounge
Gatlinburg, Tennessee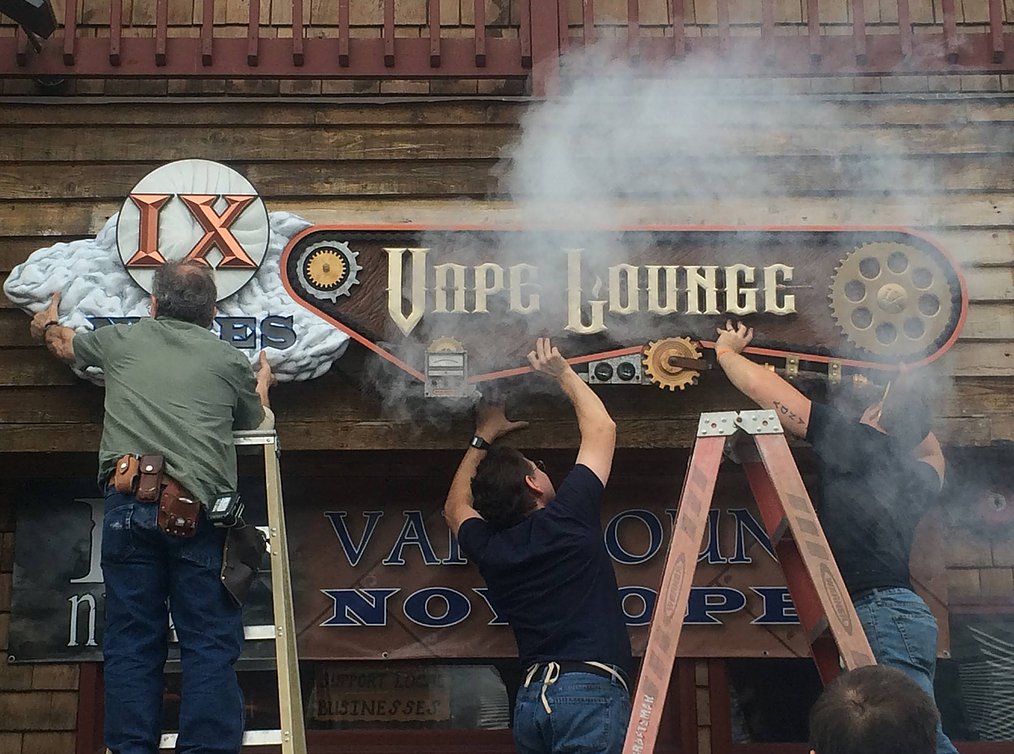 Like so many other things located in the tourist haven that is Gatlinburg, Tennessee, there is something a little bit otherworldly about IX Nubes Vape Lounge. It should come as no surprise that the steampunk-esque lounge and shop is the area's most popular vape place. Customers can shop for a massive variety of e-Liquids and equipment, gain some guidance from the knowledgeable staff, or spend some time socializing in the comfortable and appealing lounge area. This place does not have a wedbsite.
---
Rockwall, Texas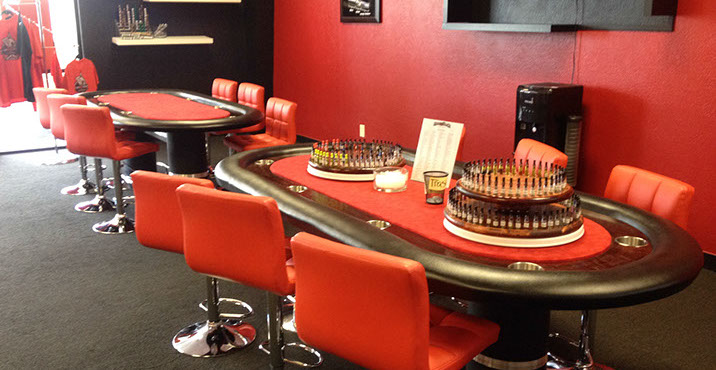 Bad Ace Vapor was founded by a husband and wife team who discovered vaping as a means to quit their bad smoking habits. Today, their vapor shop is one of the coolest in the country, characterized by its laid-back, healthy, and supportive atmosphere. Much of the lounge resembles a casino, complete with poker tables where you can sit and sample the many e-Liquid flavors. Televisions on the wall encourage relaxation, as does the "Man Cave." There's even a drive-thru for convenience.
---
Brooklyn, New York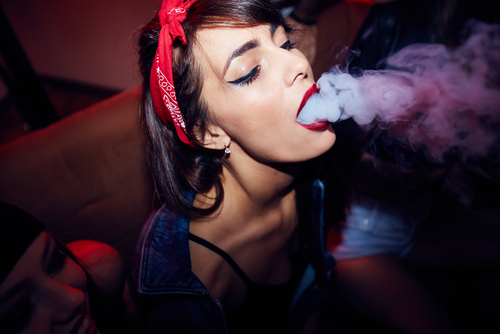 Brooklyn's Beyond Vape really knows how to put the "lounge" in "vape lounge." People from all walks of life find their way to Beyond Vape, which offers its customers a wide variety of discounts and incentives and an even bigger variety of authentic products (such as Looper, a vapor tasting of Fruit Loops and milk). Lounging is practically required here, as is staying after hours in October for Spooky Sunday movie screenings.
---
San Francisco, California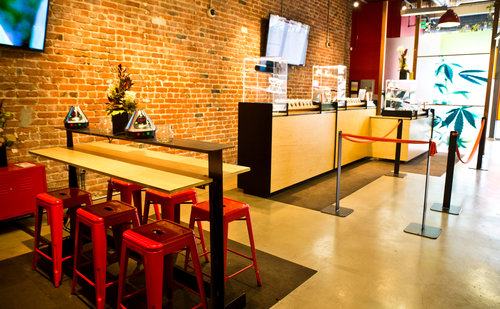 You won't find any of the stereotypical vape lounge elements at Bloom Room in San Francisco. Rather than neon crosses and pot leaf paraphernalia, this sophisticated lounge boasts colorful spaces, a comic-themed art decor, and bar-style communal tables each topped with Volcano vaporizers. Plus, this trendy vape lounge is located in the heart of San Francisco, just a short walk from Union Square.
---
North Buffalo and Springville, New York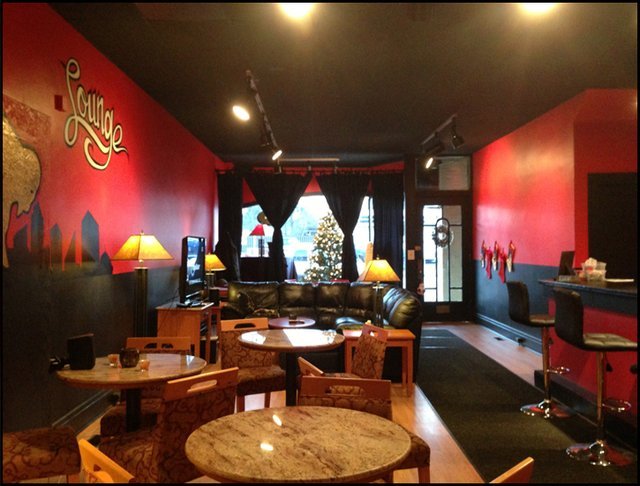 It should come as no surprise that Buffalo Vapor Lounge is one of the top vape lounges in New York. It has two locations in the greater Buffalo area, each with relaxing lounge areas that include comfortable sofas, tables and chairs, a relaxed vibe, and of course, a bar stocked with all sorts of e-Liquids.
---
Yuba City, California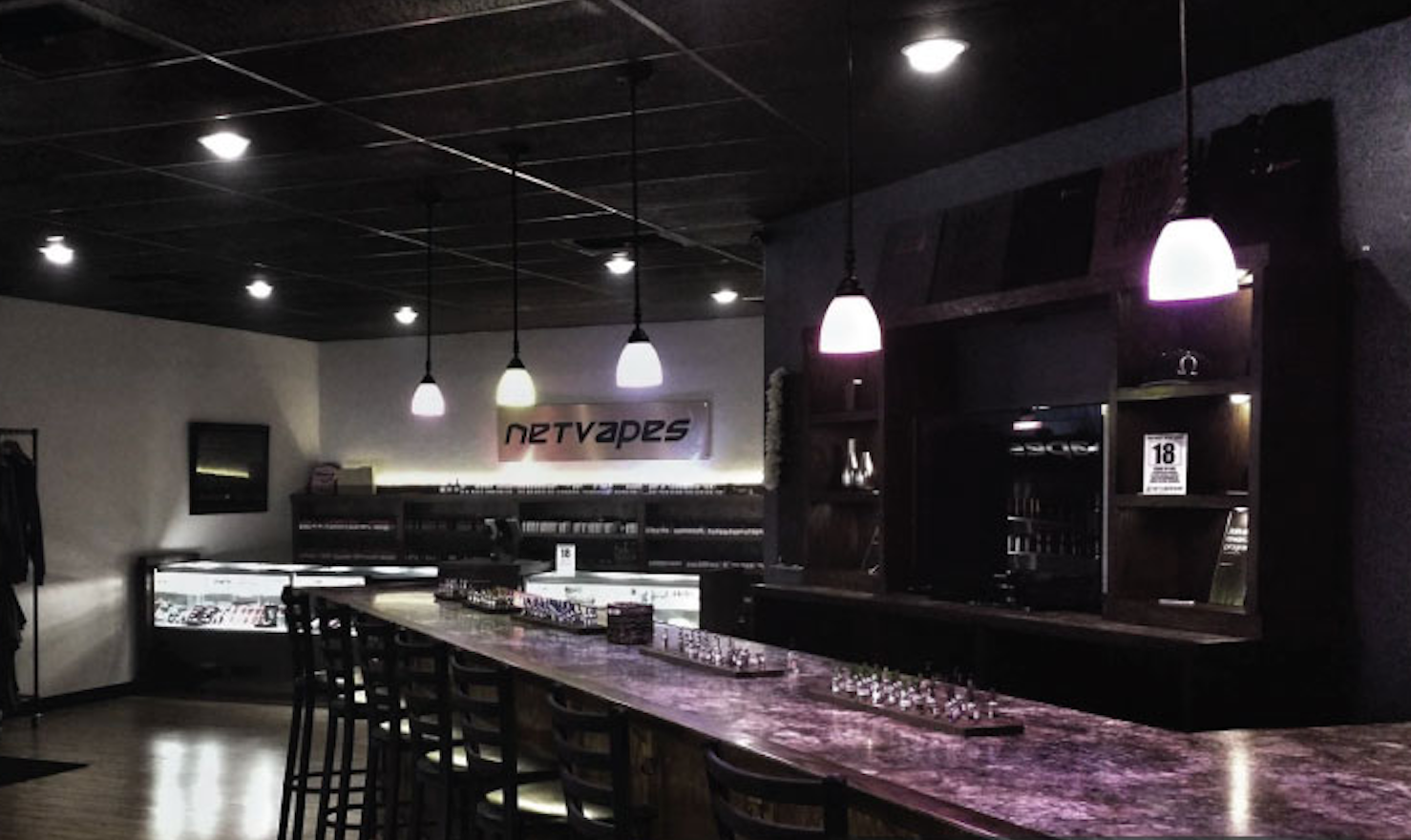 NetVapes in Yuba City, California is a favorite among the locals, who tout it on Yelp for its great prices, stellar juice bar, and unbeatable customer service. Many of the unique juices are made on site, and the knowledgeable employees are always more than happy to walk you through any questions you may have. Even the lounge area is clean and inviting — which might go a long way in explaining why NetVapes enjoys so many regular customers.
---
Gilbert, Arizona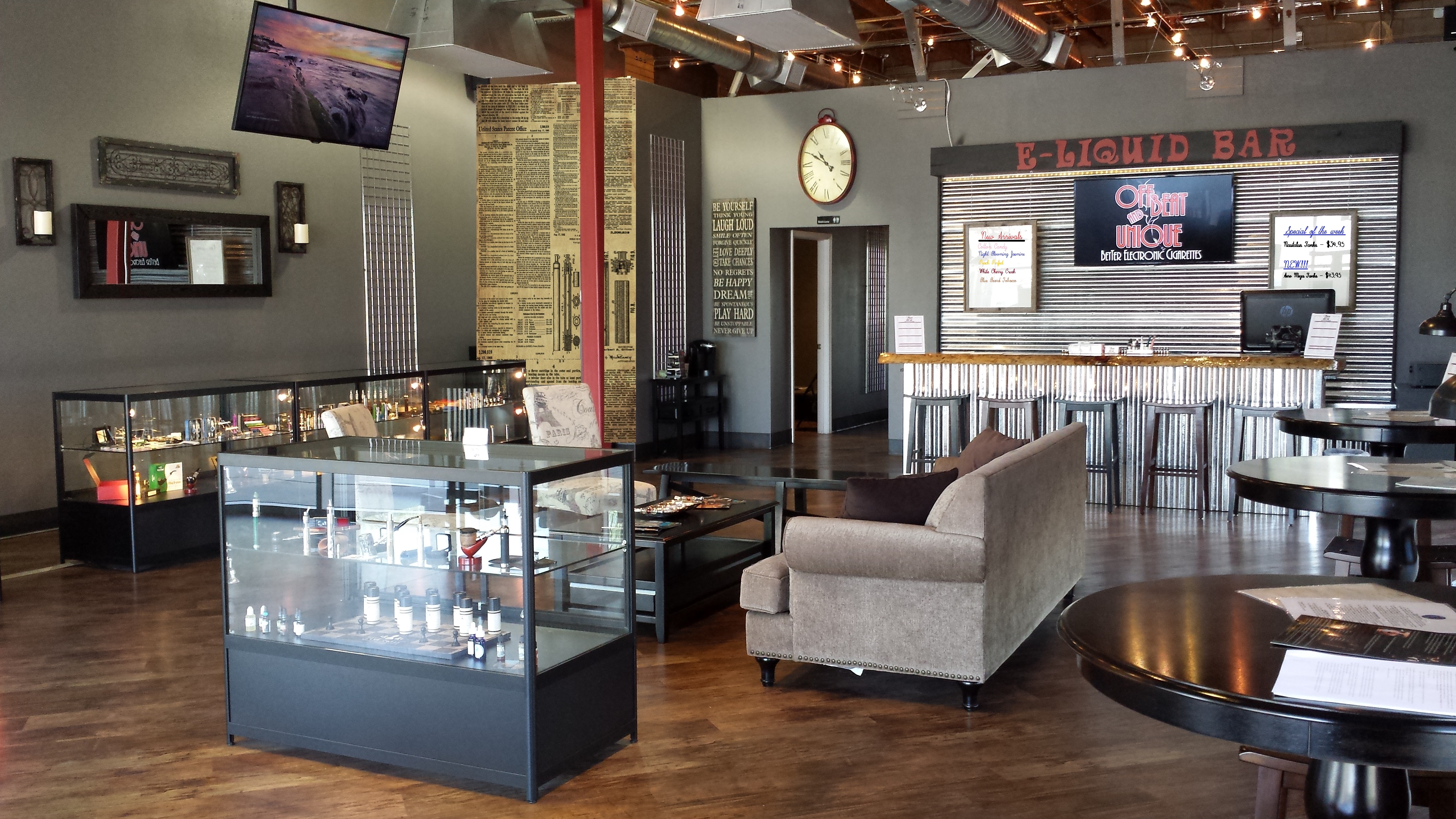 Offbeat and Unique was one of the first vape lounges in the Gilbert, Arizona area and it's still one of the best and more popular. Highly rated amongst Yelp reviewers, the shop and lounge specializes in e-cigarettes , e-cigarette hardware, and e-Liquids — all of which are made in the United States. Of the latter, they even have an impressive selection of organic options. Customers can pop into the store for something quickly, or relax around the clean, industrial style lounge area.
---
Marlton and Turnersville, New Jersey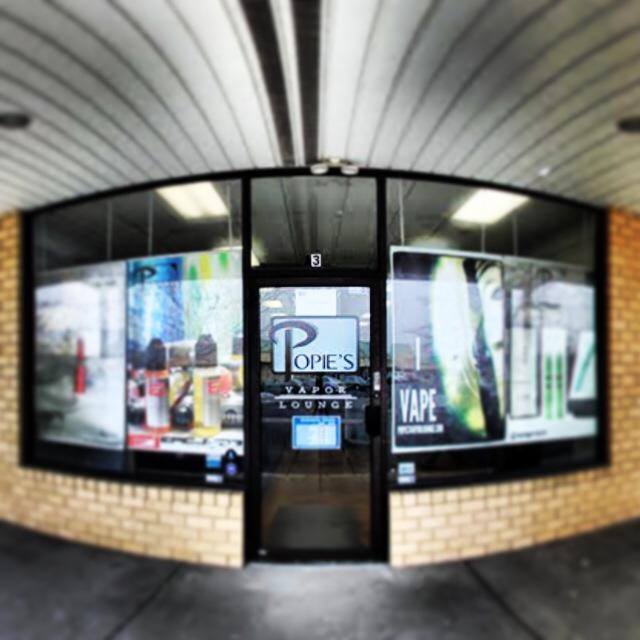 Popie's Vapor Lounge operates with the goal of helping smokers of traditional cigarettes find a healthier alternative. The potential health benefits of vaping are important to Popie's owner and founder, a former smoker himself, who named his vape lounge after a grandfather who died of smoking-related illness. The lounge boasts an impressive inventory of vaporizers, e-Liquids, and other equipment, and even offers a rewards program for loyal customers.
---
Colorado Springs, Colorado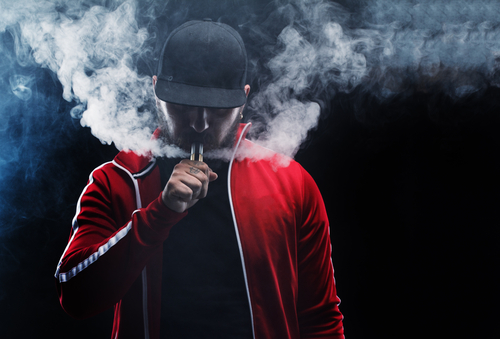 Make one trip to Speak Easy Cannabis Club & Vape Lounge in Colorado Springs, and you may never want to leave! Inspired by the infamous Speak Easies of the 1920s, this trendy vape lounge features cozy leather couches, a variety of socialization areas, flat-screen televisions, and even a snack bar serving everything from candy bars to pizzas! Like so many of the vape lounges on our list, Speak Easy is operated by a knowledgeable group of people dedicated to promoting positivity and the many health benefits of cannabis.
---
Rancho Cucamonga, California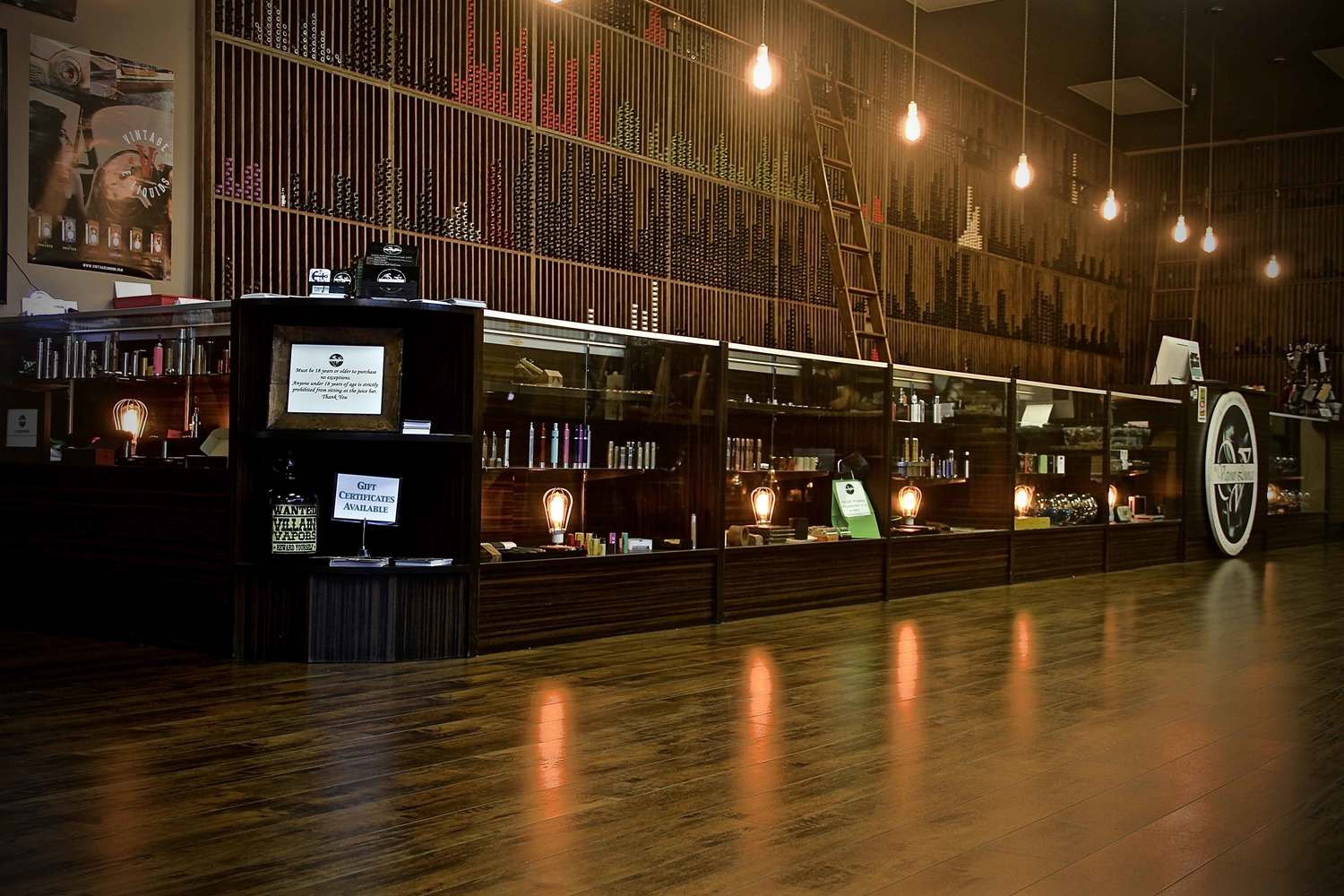 If Heaven were a vape lounge, we think it might look something like The Vapour Lounge in Rancho Cucamonga, California. This upscale retail store and lounge offers customers a massive selection of vaporizers, e-Liquids, and other hardware in budgets ranging from beginner to high-end luxury. The lounge area is clean and luxurious, and relaxing vapers are even treated to complimentary drinks and entertainment.
---
Additional Resources on CBD and Vaping