In today's CBD market, you'll find a near-limitless supply of unique and interesting CBD brands. But separating the best products from the mediocre represents no easy feat. In truth, it's heckin' confusing! So in this article, we simplify the process and bring you the very best CBD products in the world.
Table of Contents
Recent polling suggests that a whopping 60% of Americans have at least heard of CBD and its benefits, while nearly a third of Americans have already tried it. The CBD industry shows no signs of slowing down either.
Vantage Market Research projects growth to hit a jaw-dropping market value of $47.22 billion by 2028. This number represents a Herculean jump from the CBD industry's value of $4.9 billion in 2021. While these numbers will seduce many investors and entrepreneurs.
What does this mean for CBD enthusiasts and consumers in general?
Well, simply put, it means that if we weren't already spoiled for choice, we soon will be. As market saturation continues to build, increased competition between CBD companies will demand both innovation and increasingly attractive value-propositions.
In other words, the best CBD companies will have to make new and better products to keep up with rising competition in the industry. Can you hear the collective cheering from CBD lovers around the world? The gladiatorial bout between CBD oil companies will commence below.
Defining a CBD Brand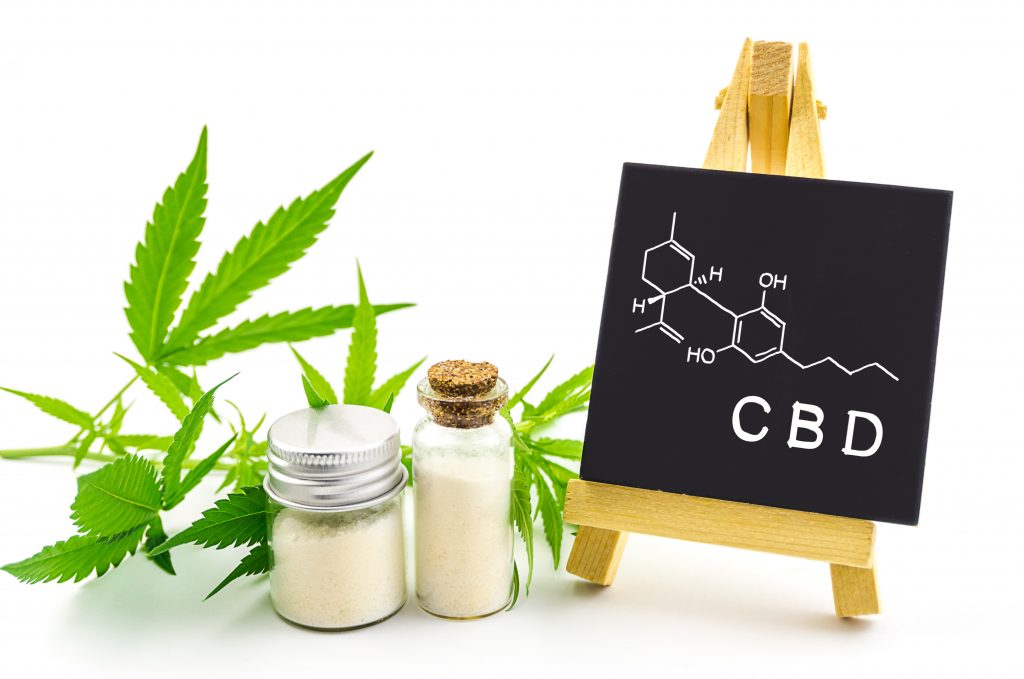 Many of the best companies in this industry built reputations over the last 5 to 10 years and began as grass roots operations. This adds an alluring air of democracy to the CBD industry, which contains many brands that demonstrate 'people-first' philosophies.
As a result, hemp enthusiasts love to criticize CBD brands that "go corporate." But the truth is that a successful CBD company will be able to afford certain offerings and services that a fledgling CBD brand might not.
So while we love an indie hemp company as much as anyone, we'll be focusing on the big dogs in this ranking.
Is CBD Legal?
Despite being federally legal as a result of the Farm Bill, many consumers remain uncertain about its legal status. This likely results from confusion between the hemp plant and the cannabis plant. This confusion is understandable because they are technically the same species. What's different is their gender, as industrial hemp is the male version of cannabis and will not contain nearly as much THC.
But in terms of legal status, the key factor is THC content. So is CBD oil legal? Whether classified as extracts from cannabis or hemp, it is totally legal so long as THC content is less than .3%. This means that all hemp derived CBD products are federally legal under the Farm Bill as long as their THC content does not exceed this amount.
The best CBD oil companies put forth effort to demonstrate their products' legal amounts of THC by contracting labs for third party testing.
What about the FDA?
The FDA is another beast altogether. While analysts believe that CBD oils will remain legal, they are unsure how the FDA might move to regulate them.
This results in collective tension within the CBD industry, because the FDA has demonstrated extremely out-of-touch regulatory actions before. While we wait to see how the FDA will respond, the best course of action is to choose a CBD company that you can trust.
And we're here to help with that!
Is CBD Oil Safe?
In short, yes. CBD oil is safe in that researchers have not established any risk of overdose or addiction. It should be noted though that studies investigating the longterm safety of CBD doses are lacking.
Healthline suggests that while they may be rare, there are still some adverse effects to look out for:
"Although CBD is generally considered safe, it can cause adverse effects such as diarrhea and fatigue in some people. It may also interact with certain medications, causing side effects that may be harmful."
What are the Best CBD Products?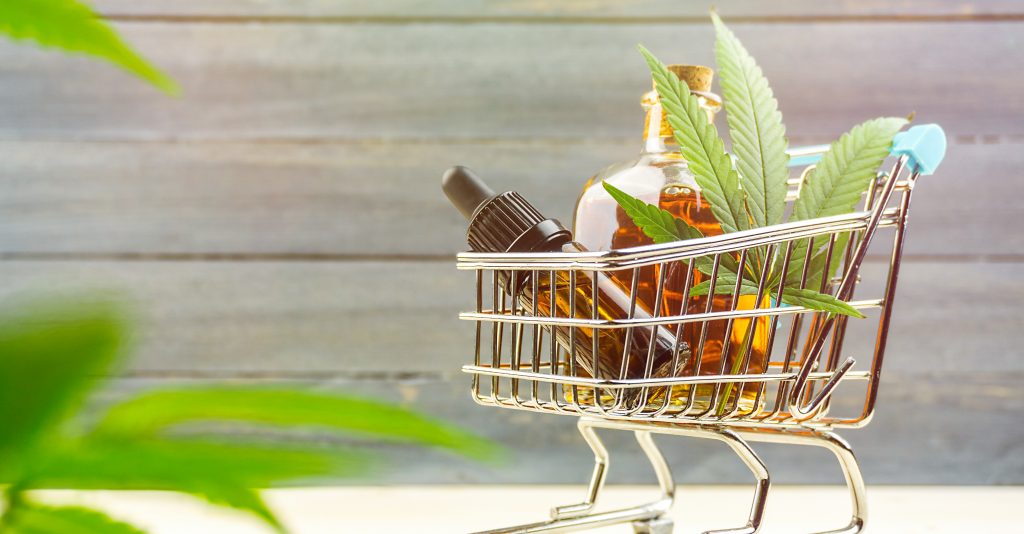 Different CBD companies specialize in different types of products–so what makes a great CBD product?
Some companies offer top-tier CBD oils while others focus on edibles like CBD gummies. Further differentiating these approaches, some CBD oil brands offer products providing full spectrum CBD oils which contain a variety of cannabinoids beyond CBD.
Different Strokes for Different Folks
From broad spectrum to full spectrum CBD (or pure CBD products) people usually have a preferred type, even if it simply comes down to a favorite flavor.
So when individuals decide what constitutes the best CBD products, the process comes usually boils down to subjective factors of favoritism towards certain types of products. This is why the CBD community appears intensely loyal to some brands over others–when they're simply different, not better or worse.
Regardless of this subjectivity, we believe that we can point to some objective factors that designate high quality CBD products and evidence the superiority of the brands behind them.
Where to Buy CBD Oil?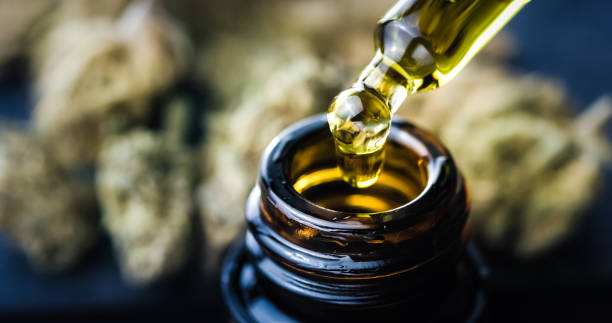 With the market in such a healthy place, you can quite literally buy CBD oils almost anywhere. From gas stations, pharmacies, to grocery stores–you'll be able to find a selection of CBD oil products at various establishments.
But we would recommend either shopping online or visiting a local hemp boutique to buy CBD oil. Shopping online will expose you to the greatest number of options and pricing, but local CBD shops will be able to provide more education and customer service.
Pro Consumer Practices
I think we can all agree on one thing when it comes pointing out a great CBD brand. When a company goes the extra mile to offer their customers something, it matters. Because let's be honest, who doesn't love free shipping? (At least when it's not compromised by other up-charges.)
In this ranking we've paid close attention to each CBD brand that shows their customers some love. From each CBD brand ranked below you can expect something like this–from a 30 day money back guarantee to special promotions or loyalty rewards. You'll find that they work for your affections.
Companies built around pro consumer practices will also be more likely to offer top tier ingredients such as non GMO hemp or organic coconut MCT oil,
What is Bioavailability?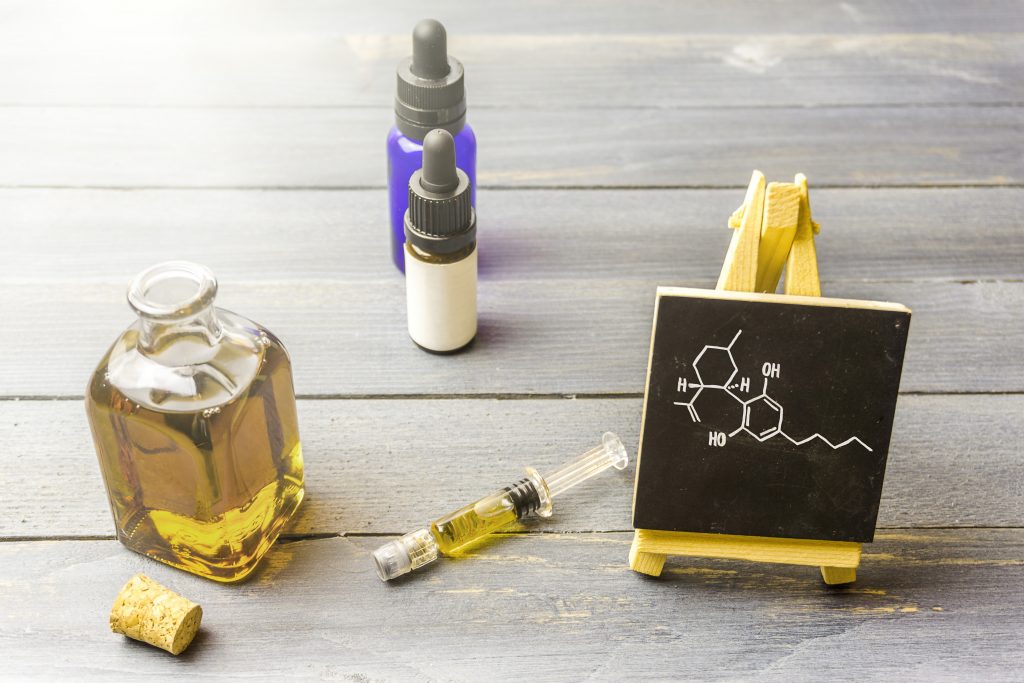 In order to properly evaluate CBD products, we should first cover the subject of bioavailability. This term refers the efficiency at which CBD products deliver cannabinoids to the bloodstream.
CBD oil products offer superior bioavailability by skipping the first pass effect, which occurs when orally ingested CBD is processed first by the liver before entering the blood (where it loses anywhere from 20 to 60% of its potency.)
The best CBD oils will take this into account, and design formulas to offer high levels of bioavailability. Edible CBD products such as CBD capsules aren't out of the question though, as they're often cheaper–you'll just need to eat more of them to achieve the same effect as CBD oil.
Methodology of Ranking CBD Companies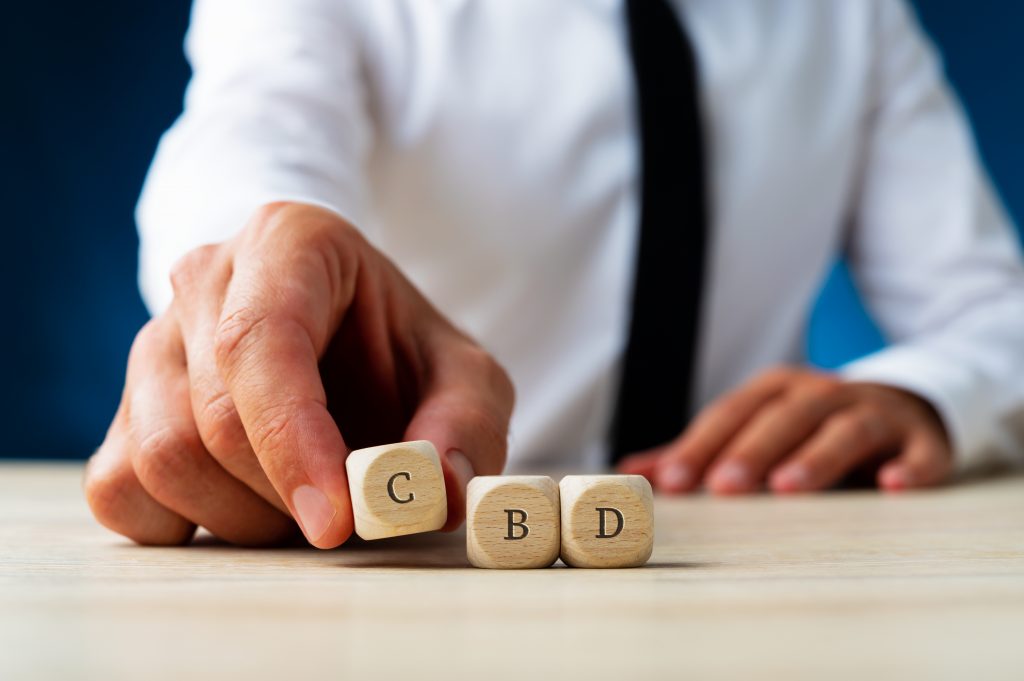 There's any old saying that goes something like this, "You can't argue with success."
And a handful of CBD oil companies have demonstrated such success over recent years that we need to take a look at what they're doing. What's interesting about this approach is that reveals a trend. Each of the CBD oil brands each seem to particularly excel in one strategy and have capitalized on this by building their brand around it.
Lazarus Naturals for instance has set the gold standard for whole plant hemp extracts in the arenas of transparency and third party testing. Consumers are willing to pay a premium for these products because they know where they came from and exactly how they were made.
American Shaman on the other hand dominates in the area of innovation in technology that aims to increase bioavailability. They have developed high quality CBD oil formulas that increase the rate at which its absorbed by the body.
Factors Used in Ranking
So with these things in mind, we focused on the following factors in order to identify the best names in the CBD industry by evaluating what it is that makes them elite:
Transparency (do they provide an honest view of their practices?)

Third party testing and certifications (such as hemp authority certified)

Variety of CBD products on offer (broad spectrum and full spectrum offerings)

Carrier oil / ingredients (organic hemp used?)

Concentration (CBD per dose)

Farming and manufacturing process

Price structure (cost per milligram of CBD)

Customer reviews and industry awards

Shipping costs (and/or free shipping on certain dollar amounts)

Guarantees (such as a 30 day money back guarantee)
We believe these factors will help us arrive at the best CBD oil brands and companies without overly rewarding specific product types. Continue reading to learn about the best CBD products in the world.
The 10 Best CBD Companies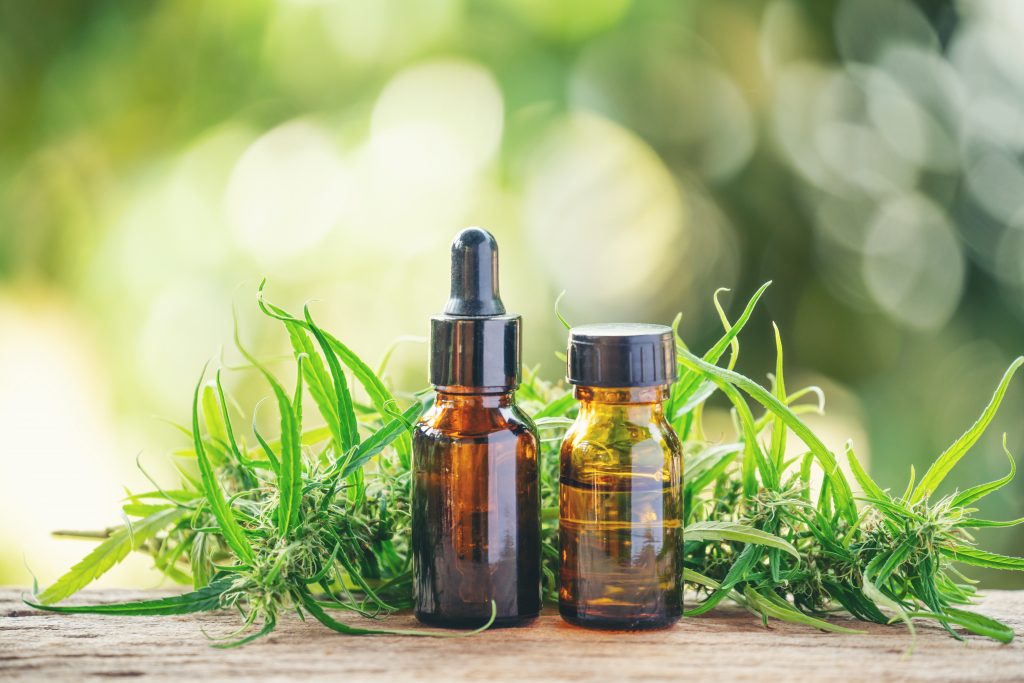 While these companies will be ranked in no particular order, we do believe that each company ranks 'best' in a certain category. As such, each CBD company ranked below will receive an accolade that describes it's area of highest performance.
This should help readers identify the companies where they can buy their favorite types of CBD products.
CBD American Shaman – Most Innovative and Best Variety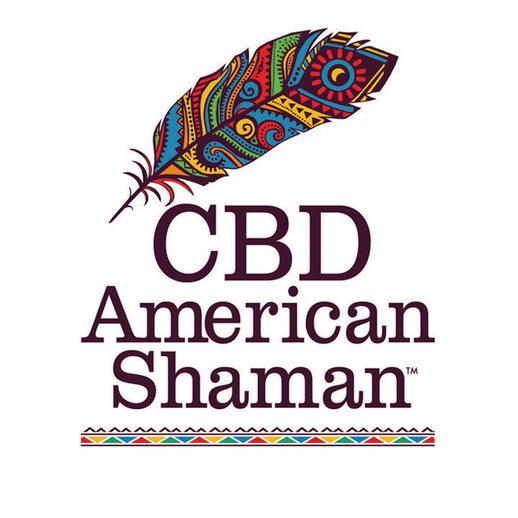 While many people dislike a CBD company that embraces a more corporate structure, CBD American Shaman proves an exception to this rule. You might say that they have succeeded in all the right ways. In our opinion, American Shaman used corporate expansion as engine for continued quality and innovation.
Their stores offer some of the greatest variety that you will find. From broad spectrum, to full spectrum, to pure CBD–you'll find what you're looking for in the form CBD oil, tinctures, creams, balms, edibles, and even vapes. Their prices are surprisingly good and you'll get free shipping on some orders. And they even offer their own form of an assistance program for those struggling with tough financial situations.
What Makes them Special?
The key differentiator here is that American Shaman's products are formulated using proprietary technology. This technology increases the bioavailability of CBD oil, meaning that they should generally work more efficiently by way of water solubility to increase the benefits of CBD. This makes American Shaman the top dog for those wanting the best CBD oil with high bioavailability.
Their terpene rich formulas are also a unique offering with which few other brands can compete.
American Shaman's franchise program also allows those with questions to find a nearby location where they can enjoy knowledgeable staff who are eager to educate. Whereas franchise operations often earn criticism, American Shaman's shops demonstrate highly impressive reviews and overall reception in local communities.
---
Joy Organics – Best Story and Best Flavored CBD Oil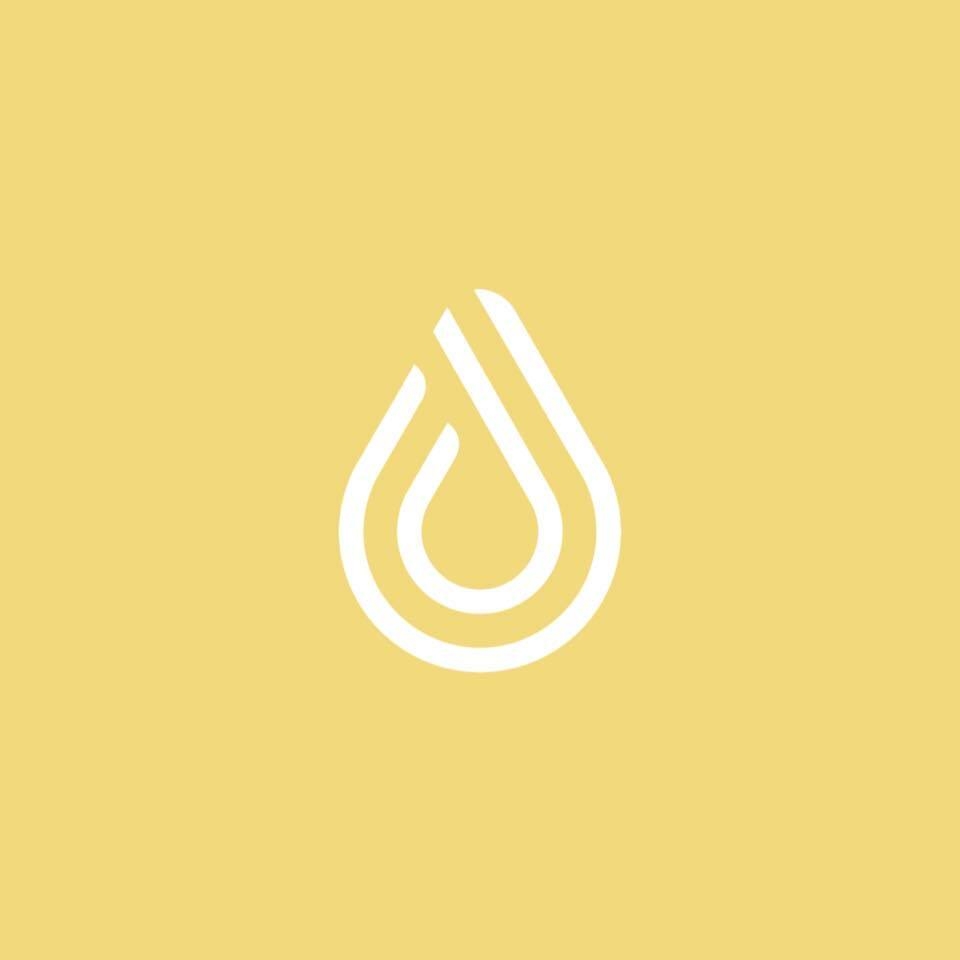 Joy Organics provides some of the best flavored broad spectrum and full spectrum offerings on the market. Additionally you'll find pure CBD products and even some that contain THC. All of Joy Organics' products were derived from organic hemp and are lab tested for quality.
Joy Organics' founder is the industry's grandmother of sorts–and developed her company to develop products to help the issues that one faces later in life. Joy Organics has since grown to become one of the most trusted brands for buying organic hemp extracts.
What Makes them Special?
Joy Organics' founder is the industry's grandmother of sorts–and developed her company to develop products to help the issues that one faces later in life. Joy Organics has since grown to become one of the most trusted brands for buying organic hemp extracts.
Additionally, Joy offers some of the best tasting CBD oil we've ever tried. And what's more, you'll enjoy free shipping on orders over $50 as well as a variety of loyalty rewards, discounts, and other bonuses.
And for the business-minded Joy Organics offers an affiliate program, white-label programs, and wholesale accounts.
---
Green Roads – Best Brand Overall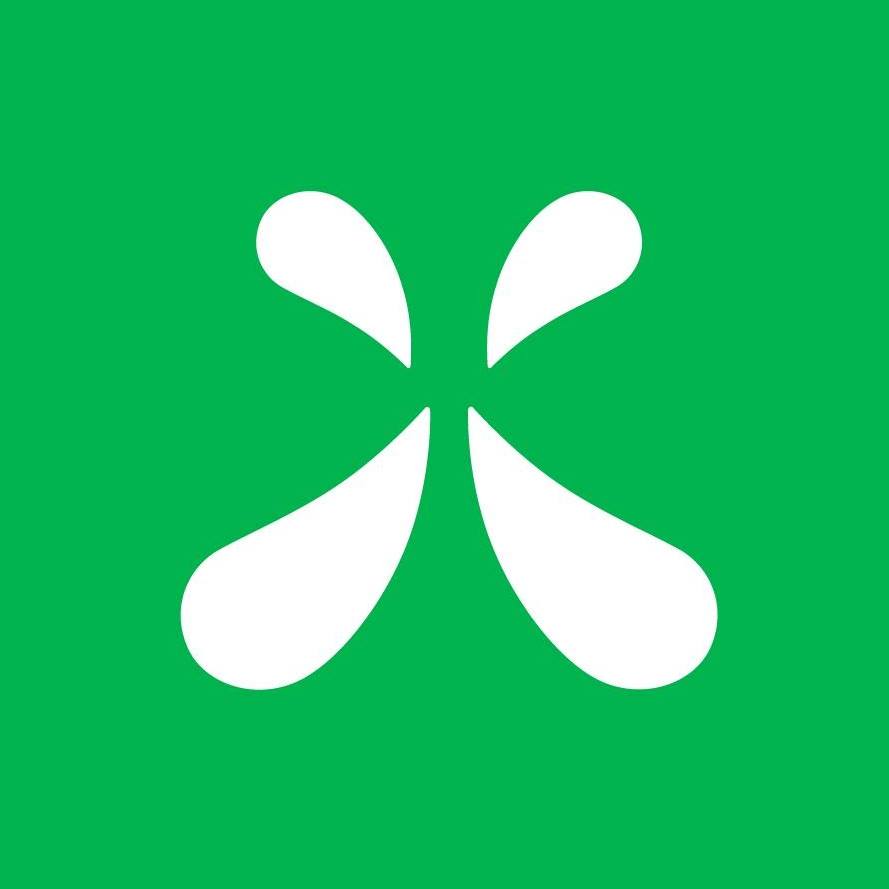 According to Brightfield Research Group, Green Roads is the largest privately owned CBD company in the United States. Despite its size Green Roads remains one of the biggest advocates of quality control and transparency, and were among the first to incorporate full-panel lab testing for each and every batch of CBD oil. Their products have earned numerous awards and global recognition.
In their store you'll find combinations of full spectrum and broad spectrum offerings as well as pure CBD products. Their site is also incredibly educational on the benefits of CBD oil, likely due to the teams' background in pharmacology.
These resources combined with such a great variety of affordably priced products, makes Green Roads a great pick for both CBD veterans and newcomers alike.
What Makes them Special?
Green Roads' products were formulated by expert pharmacists who wanted to create specialized products. As such you'll find formulations for sleep, pain, or stress–all backed by solid science.
Great pricing structures, free shipping on some orders, and an onslaught of discounts and deals make Green Roads a no-brainer when it comes to shopping for CBD oil.
---
Medterra – Best Reviewed and Most Customizable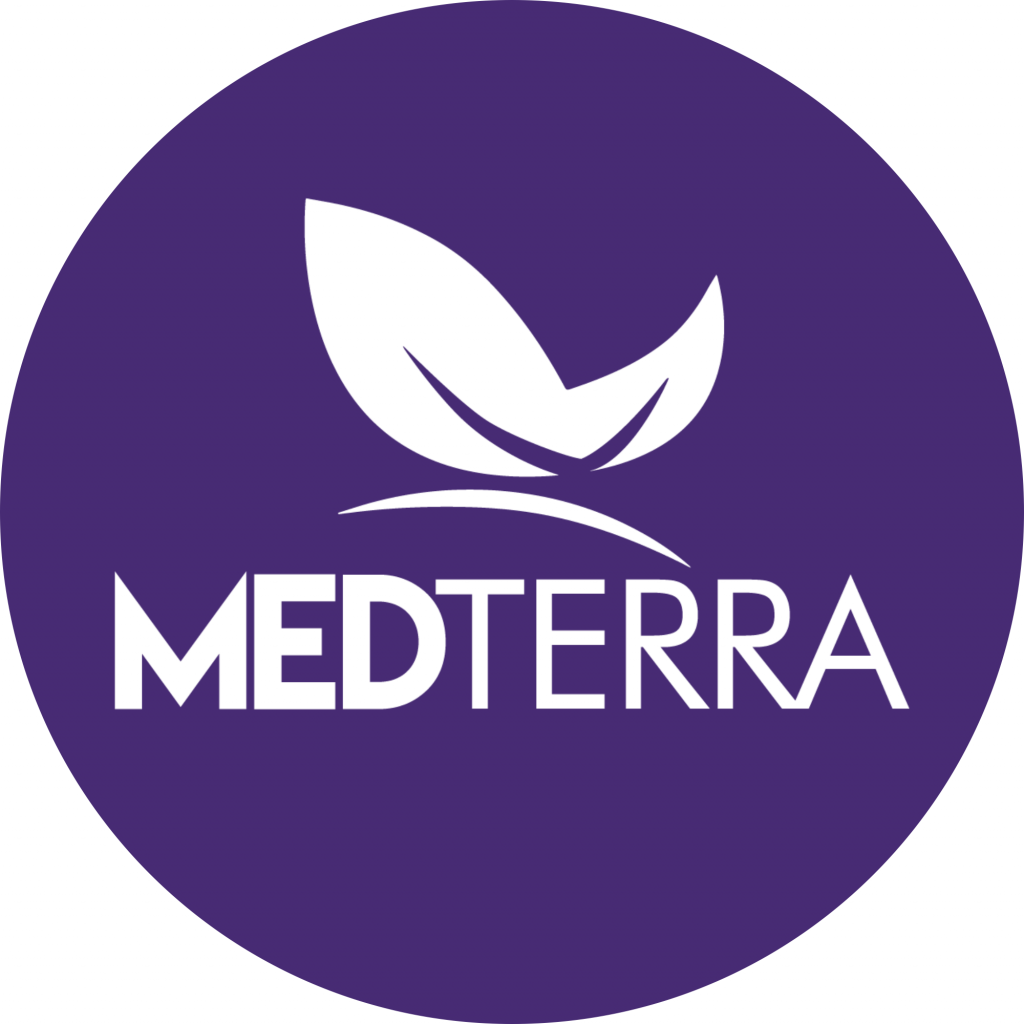 Medterra is another titanic CBD company that offers an excellent selection of products that highlight medicinal uses and health benefits. You'll find both full spectrum and broad spectrum offerings in their store at affordable prices.
And they've reviewed incredibly well–with more than 8,000 5-star reviews.
What Makes them Special?
We love the amount of customization available for your CBD product. You can choose from a variety of bottle sizes, concentrations, and can even select different flavors. This is a wonderful offering that many other companies seem to be missing out on.
Medterra also offers unique formulations with other supplements designed to accentuate particular benefits of CBD. For example, they offer one of the few products that combines CBD and melatonin for customers interested in combatting sleep issues.
Medterra also offers a smorgasbord of discounts as deals such as 'buy 1 get 1 free' and free shipping to all 50 s
---
Fab CBD – Best Customer Service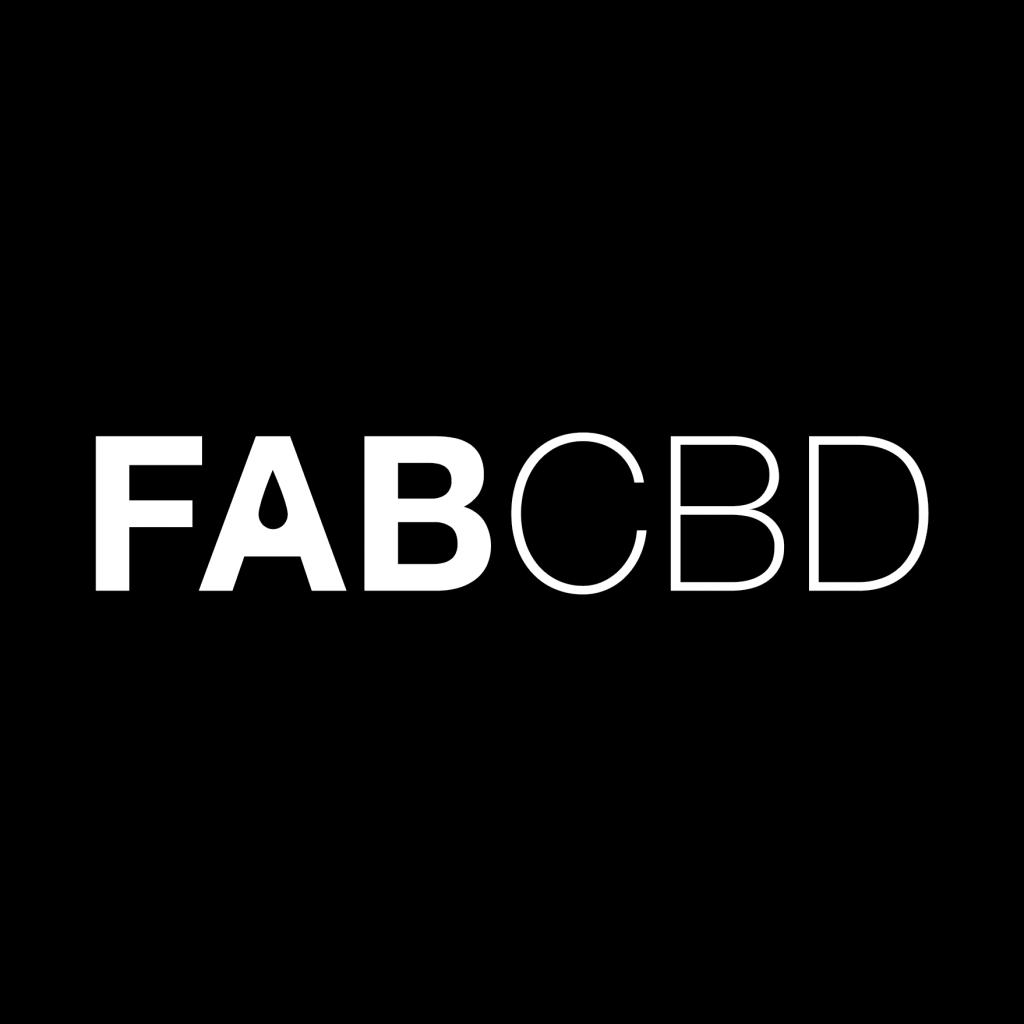 Fab CBD does it all right–they offer great products at a great price. And they've earned recognition in all the right places and even snagged a top spot on Forbes' ranking of the best CBD companies.
To create their CBD oils they use only the best hemp that Colorado has to offer that is totally free of pesticides. They also adhere to the highest manufacturing standards and employ lab testing to ensure that each batch of CBD oil is top notch.
They offer a variety of great products on their store that will please even the most discerning of CBD users. And you'll enjoy free shipping on some orders!
What Makes them Special?
What really makes Fab CBD one of the most elite brands around is its stellar customer service. When you have a question or issue, you'll work with an actual trained human to resolve the problem… imagine that!
We also love Fab's high concentration CBD oils and salves–which despite their quality are able to maintain a competitive price per milligram of CBD.
---
Charlotte's Web – Best for Beginners

Charlotte's Web is one of the sterling examples of success in the cannabinoids industry. Founded in 2014 when the world was first hearing the murmurs of the CBD revolution, Charlotte's Web has done nothing but grow. In their words, they are built around a mission: to bring the benefits of CBD to the world.
You can find all kinds of CBD products available in their online store. But they specialize in flavored CBD oils and other pure CBD products in the form of CBD capsules and CBD gummies. Those looking for broad spectrum or full spectrum products however, will need to look to other brands.
What Makes them Special?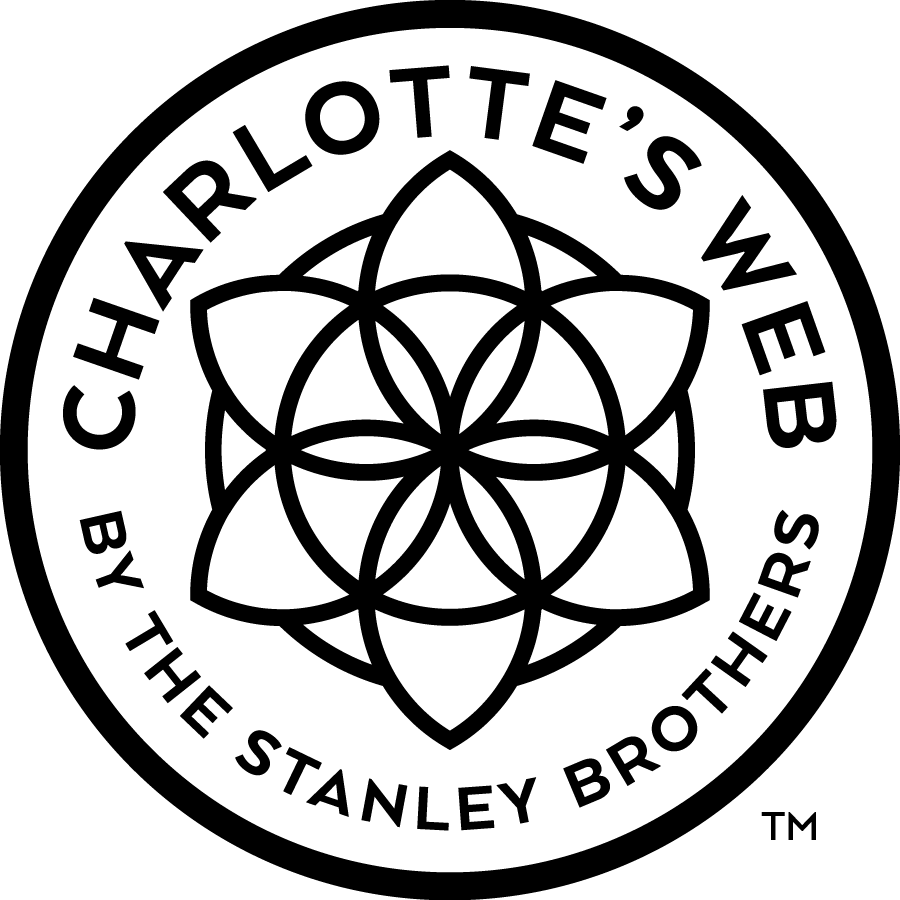 Charlotte's Web has appeared all over popular media–in the New York Times and on popular TV segments where the quality of the brand was promoted. For newcomers to the world of CBD, we believe Charlotte's Web is among the best options, because they offer some of the best CBD oil in the world–something further evidenced by amazing customer reviews.
To this day, they offer some of the most highly concentrated CBD oils at a reasonable price.
Cornbread Hemp – Best Full Spectrum Products
The story of Cornbread Hemp is one of seized opportunity. The founders of Cornbread Hemp saw that there were no brands that specialized in full spectrum products. As such, they became one of the first–but certainly the most successful–brands to specialize entirely in this area of the market.
What Makes them Special?
They offer USDA Organic full spectrum products. On their store you'll find an impressive selection of oils, gummies, capsules, creams, and even CBD oils formulated for pets. They're great with transparency, too. You'll find the results of their lab tests directly on their site.
These guys are always running discounts and offer free shipping on orders over a certain amount. They also offer rewards programs for those who consistently purchase CBD oil. There's also a referral program that offers goodies if you're the type to send friends or family their way.
In short, if full spectrum is your thing, Cornbred Hemp is your brand.
---
Lazarus Naturals – Best Business Practices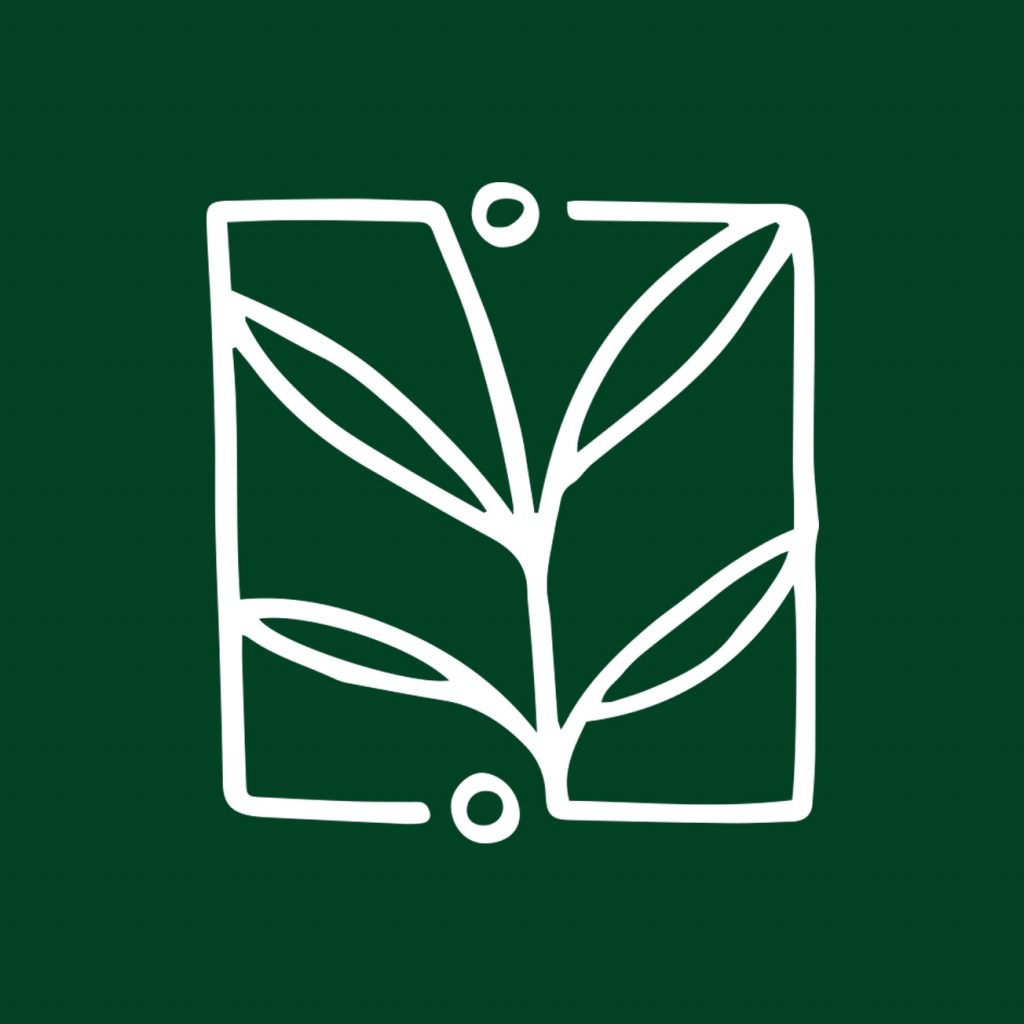 Lazarus Naturals is one of those companies that doesn't just sell CBD oil. They stand for something. Lazarus Naturals offers a true ethos that's alive and well even after tremendous growth and expansion.
To evidence this claim, we point to their Assistance Program, which according to their about page: "which provides a 60% discount to veterans, individuals on long term disability, active military personnel, and low-income households." This kind of thing is all to rare in our opinion, and makes Lazarus Naturals stand a cut above the rest.
In their store, you'll find everything you could want–so long as you're into full spectrum products. You'll find CBD oil, tinctures of the full spectrum variety, and plenty of gummies, capsules, and topicals. If you're worried about THC content of the full spectrum offerings, they offer several products that are THC free.
What Makes them Special?
Lazarus Naturals also provides the gold standard in transparency. They provide customers with a clear window into their practices–from the farming process to extraction and beyond–backed up by lab results for their CBD oil posted directly to the website.
Customers will also enjoy free shipping on orders over a certain dollar amount, as well as a whopping 90 day money back guarantee. Combined with their Assistance Program, you won't find better customer-facing policies. Like come on… these guys are awesome!
---
CBDMD – Best High Potency CBD Oils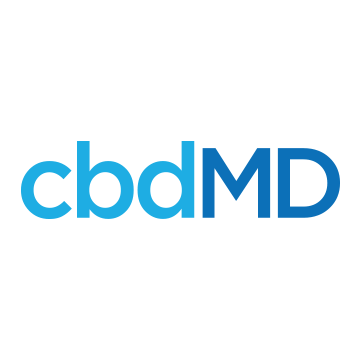 CBDMD made history as the only pure-play CBD company ever listed on the New York Stock Exchange. This means the company has built its success entirely around its performance in the CBD world, whereas other public CBD companies are more diversified and are thus propped up by other industries.
CBDMD offers some of the best CBD oil formulated with broad spectrum offerings and high potency. And each CBD product is lab tested to ensure that customers get what they pay for. They also adhere to Good Manufacturing Practices (GMP) to ensure quality while making each CBD product.
What Makes them Special?
What we love most about CBDMD is the ability to bundle purchases. If you want to buy in bulk or bundle certain product combinations, you'll find some of the most competitive prices in the industry.
Any time you purchase one of their products you have a full sixty day money back guarantee. You'll also enjoy free shipping on all orders over $60.
---
Endoca – Best International Brand and Most Sustainable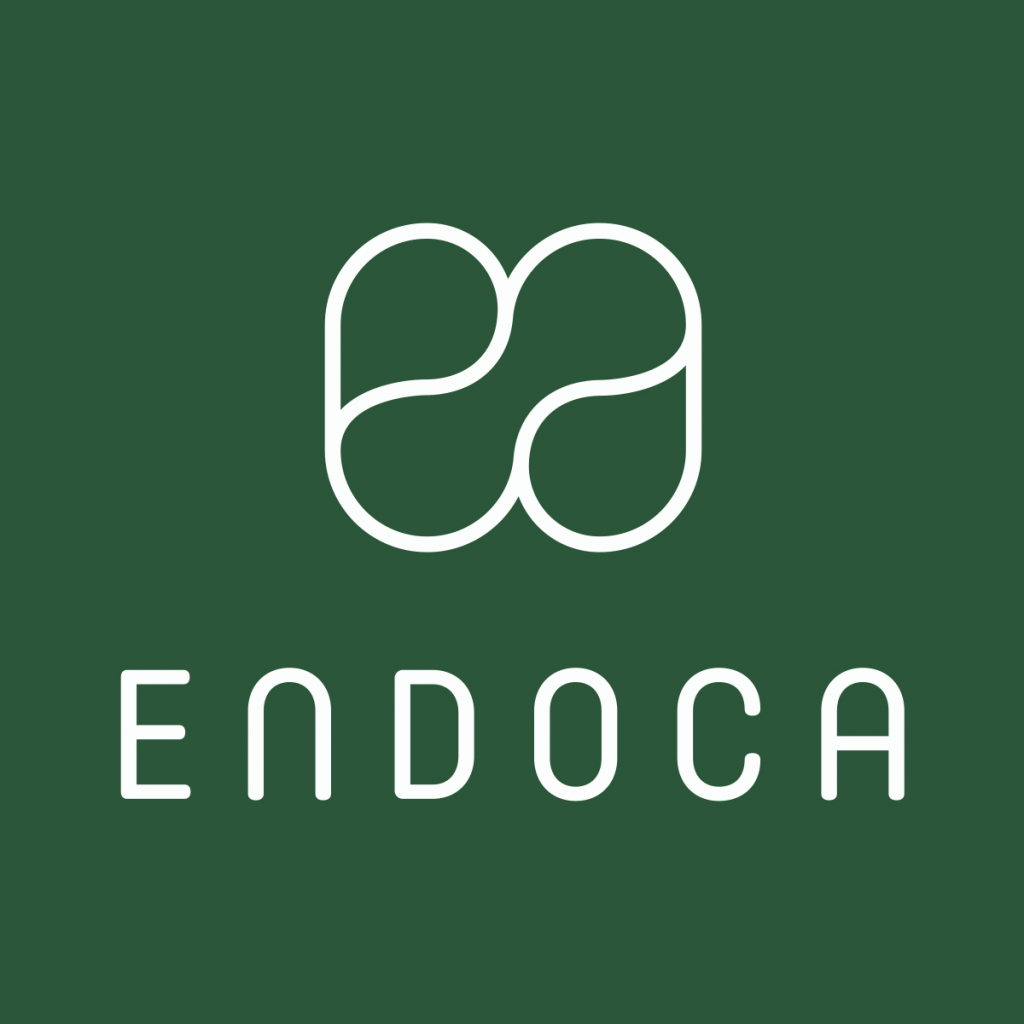 With humble beginnings in the Genetics department at a Danish University, Endoca has grown to one of the biggest names in CBD. They are in the process of converting millions of non-organic land into organic hemp farming operations.
Beyond Endoca's commitment to ethics and sustainability, they simply offer a stellar selection of the best CBD oil products.
What Makes them Special?
The Endoca store is a CBD lover's wonderland. You'll find pretty much any kind of CBD product that you can imagine and they're all made with natural and organic ingredients. And you'll enjoy a money back guarantee, so there's no risk in trying new products. And they even offer free shipping worldwide on orders of a certain dollar amount.
And boy oh boy is there a lot try. We know it's not everyone's thing but they do offer suppositories as well… so there's that.
---
FAQ: How to Best Use and Buy CBD Products
So you're now familiar with the best CBD products on the planet. But now you might be wondering how to decide between them. Well the good news is that when you've narrowed it down to such great options, you really can't go wrong.
But regardless, we'd like to answer some more of your questions to make the process simpler for you. In the section below, we've included everything you need to know about consuming CBD.
Carrier Oil in the Best CBD Oil Brands
Enthusiasts often point to the carrier oil contained in CBD oil products to demonstrate quality or levy a criticism. So what are the most popular choices for a carrier oil?
The best CBD oil products typically use a single carrier oil or a combination of them. Among these are hempseed oil, coconut oil (or MCT oil). Of these two options, MCT oil is by far the more common choice.
The chemical composition of lipids in MCT oil allows for it to effectively carry CBD to the bloodstream efficiently. This encourages quick absorption with a high level of a bioavailability.
While considered a less effective carrier for CBD, hemp seed oil is the more popular choice for individuals looking to double down on the health benefits of the hemp plant.
How to Evaluate CBD per Dose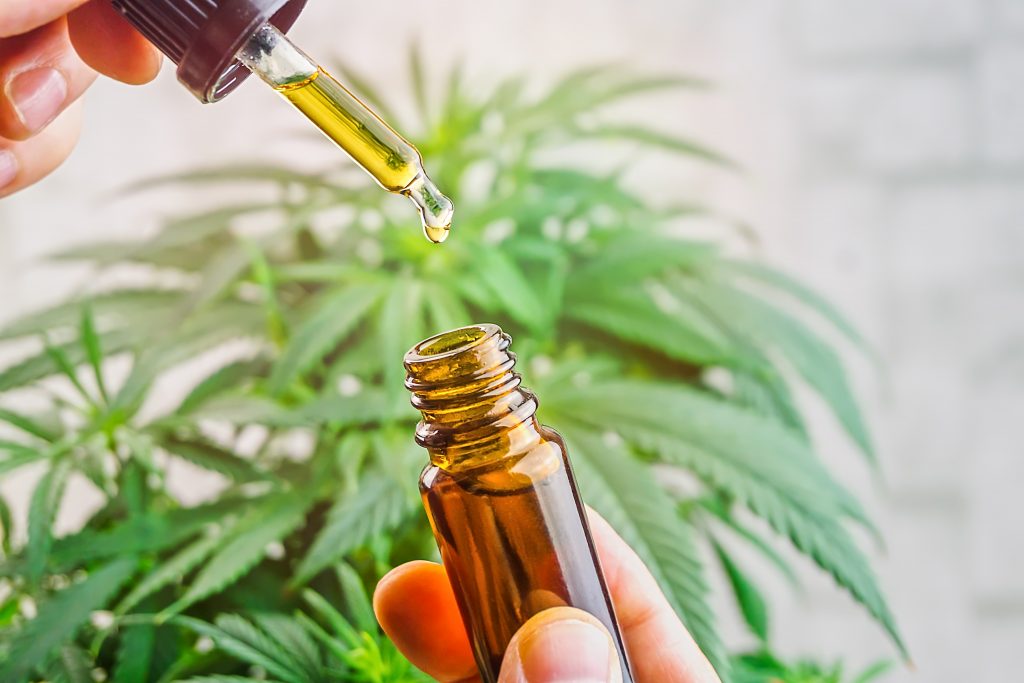 In order to get the most out of your CBD oil, you'll want to understand the recommended dosing procedures. As an industry standard, doses are represented in Milligrams of CBD per dose.
This is pretty straightforward for CBD gummies, as each gummy will contain a specific number of milligrams of CBD. Determining CBD oil dosage proves a little more complex, because a dropper allows the user to decide how much CBD oil they would like to take.
When determining how much CBD to take, we would recommend reviewing its health benefits in order to decide which benefits are most important to you. You'll need to take more if you'd like the sedating effects, for instance, but you'll need to take less for its more mild effects.
CBD Per Milliliter
The best CBD oils will be formulated with a particular dosage in mine, typically based on a month of use. So a 30 ML bottle of CBD oil will provide 30 doses of 1 milliliter of oil, while a 15 ML bottle of CBD oil will offer 30 doses of CBD per .5 milliliters.
But then you need to factor in the amount of CBD contained in the CBD oil. For instance, a 30 ML bottle containing 1,000 MG of CBD will contain about 33.3 MG of CBD per 1 milliliter dose.
The average daily dose of CBD sits between about 10 mg and 40 mg, though plenty of users take more or less depending on what effects they're looking for.
What are CBD Tinctures?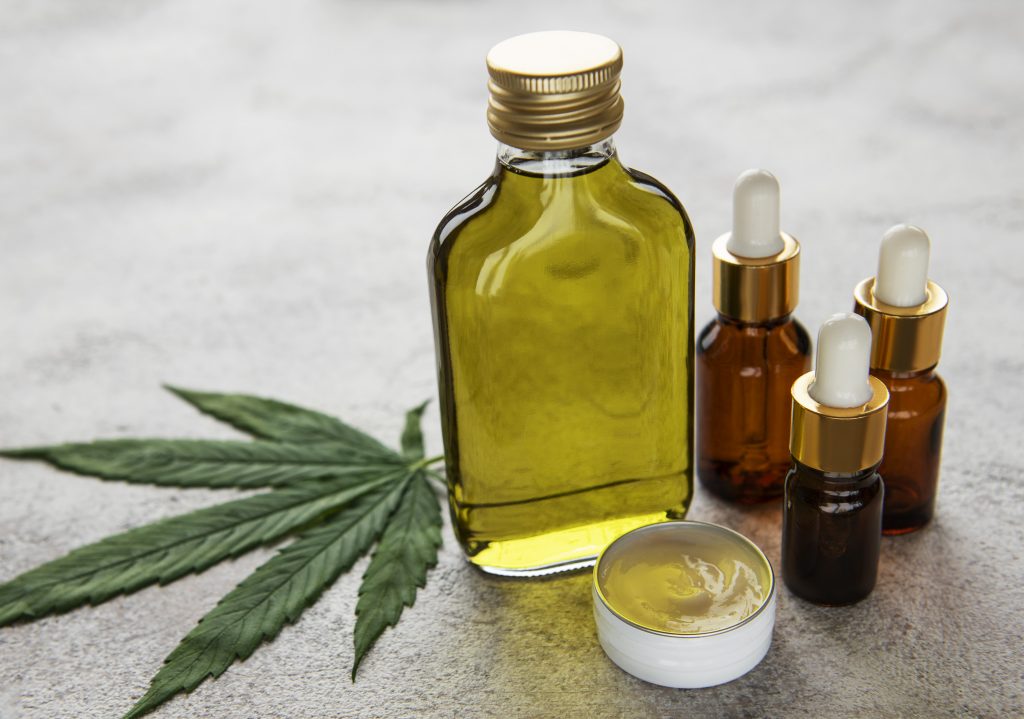 While many companies mistakenly interchange terms of CBD oils and CBD tinctures, there are some key differences to consider. First and foremost, CBD tinctures are alcohol extracts and contain upwards of 60 to 70% alcohol. The effectiveness of this method of alcohol extraction makes it a popular choice for full spectrum CBD oil tinctures, since it can effectively extract many cannabinoids from the cannabis hemp plant.
According to Healthline, high proof alcohol is used as a solvent to extract CBD from its plant form. This results in a characteristically bitter taste that will turn many CBD users off of consider a CBD oil tincture.
But CBD tinctures have a longer shelf life and offers a straightforward extraction method–great for those attempting at home.
What is Full Spectrum CBD Oil?
As opposed to pure CBD oil, full spectrum CBD oil contains many different extracts from the cannabis plant beyond just CBD. This includes things like terpenes, essential oils, and other minor cannabinoids. Instead of targeting CBD, full spectrum CBD oil offers a variety of major and minor cannabinoids contained in the cannabis plant such as:
CBN
CBG
CBC
CBD
THC and its derivatives
This is why third party testing is particularly crucial for full spectrum CBD oil. So that you can see exactly what is contained in the company's full spectrum CBD products. And this removes any potential anxiety about failing a drug test due to wayward THC levels.
Full spectrum CBD oils will be popular among people who want to enjoy the effects of THC and its derivatives–though some full spectrum CBD products intentionally limit amount of THC. So be sure to read about the concentrations of each cannabinoid contained in the full spectrum CBD oil tincture.
What is Broad Spectrum CBD Oil?
Similar to full spectrum CBD oil, the main difference is that broad spectrum CBD oil typically won't contain significant amounts of THC. Instead broad spectrum CBD oil offers a number of major cannabinoids and terpenes such as those listed above, but without the risk of THC or its derivatives.
In other words, broad spectrum CBD oil will be the ideal choice for those looking to enjoy a wide range of cannabinoids without the risks associated with THC.
You can buy broad spectrum CBD products in various forms–from tinctures, to gummies, to broad spectrum CBD oil. If you're looking to enjoy the effects of multiple cannabinoids, we would recommend buying a high potency broad spectrum CBD oil. An oil will provide the higher level of bioavailability, so that you will be more likely to enjoy the effects of each cannabinoid.
Are Hemp Oils the Same as CBD Oils?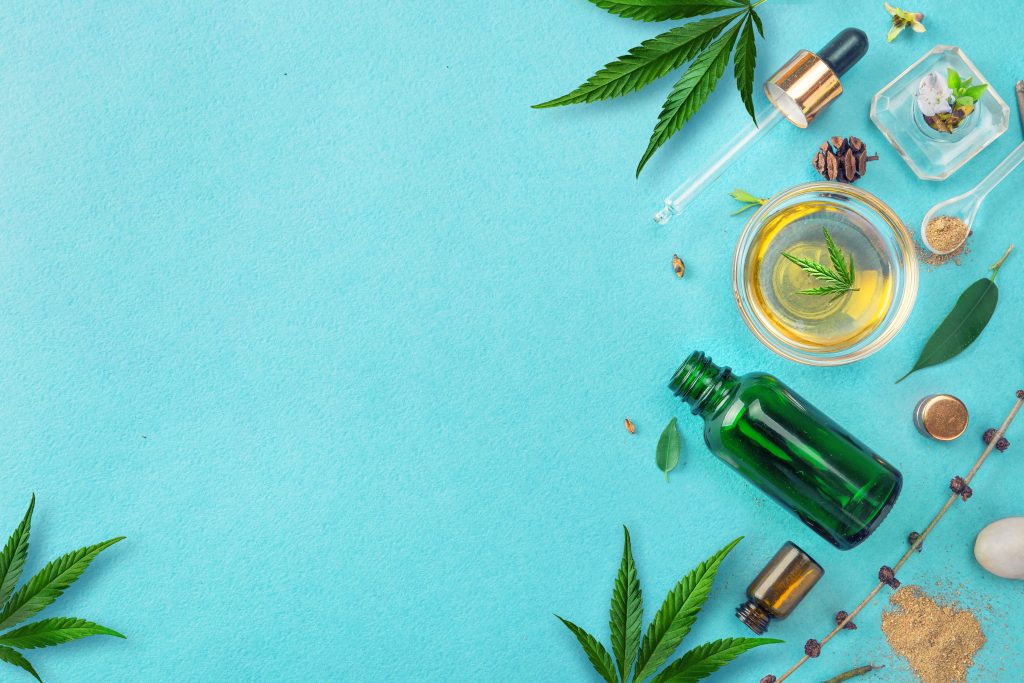 Yes and no. The best hemp oils are made from the whole hemp plants using only organic hemp and will contain a variety of cannabinoids–though often at lower concentrations than CBD cannabis oil. Hemp seed oil on the other hand are made from entirely from hemp seeds.
Hemp seed oil delivers similar and different health benefits as compared to those of CBD oils but do not contain any cannabinoids. According to Medical News Today though, hemp seed oil made from non GMO hemp offers some great pros in the form of "nutrients, fatty acids, and useful bioactive compounds."
A Word of Caution on Buying Hemp Oil
Be careful with brands that advertise hemp oil without any specifications on the contained concentrations of cannabinoids. Some less than reputable companies look to take advantage of consumers by marketing cheap hemp oil as quality CBD oil.
CBD oil extractions are formulated to have significant amounts of CBD. But some hemp oils–whether due to poor extraction methods or poor hemp quality–contain virtually no significant doses of desired cannabinoids.
These companies will source cheap, low-quality hemp oil and will sell it without any knowledge of what's actually in it. A good rule of thumb is to only buy CBD oils when you know exactly how they're made.
How are CBD Oils Made?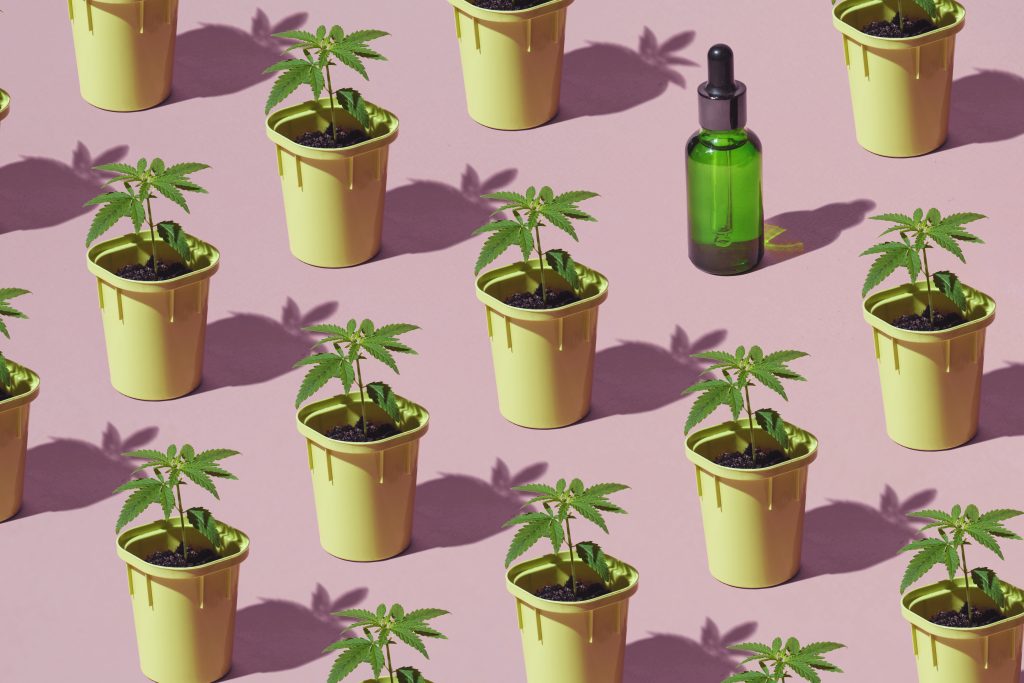 The best CBD oils are made using responsible farming, extraction, and manufacturing methods. Let's break this down into steps.
Farming: at this stage, companies focus on growing the hemp plant–looking to grow large and healthy crops. Much like wine, hemp lovers believe that a good CBD oil comes down the faming practices used.
Harvesting: At this stage, CBD oil brands look to harvest large amounts of hemp from these farms. This involves cutting down and then drying the plants.
Extraction: At this stage, companies look to source the CBD oil from the plant by one several extraction methods (we'll go into these in the next section).
Manufacturing: At this stage, extracted CBD will be combined with other ingredients and flavors to create the final product.
What are the Best Extraction Methods for CBD Oil?
What makes an extraction method 'the best option' will depend on the desired result. Here are the most popular methods by industry standards.
CBD Extraction by Solvent
In this approach, hemp trimmings are soaked in a food grade ethanol in order to extract the desired compounds. Additionally, some companies will use a hydrocarbon like butane or propane, which for obvious reasons represents a red flag to some consumers.
It should be noted though that the best CBD oils created by alcohol extraction won't contain any alcohol, unlike a CBD oil tincture. While a CBD oil tincture might contain a high amount of alcohol, other CBD manufacturers will wait for ethanol to evaporate, which leaves a highly concentrated CBD isolate.
Extraction by Olive Oil
While the end result won't contain highly concentrated CBD as in other extraction methods, extraction by olive oil is popular oil is popular due to its simplicity and lack of health concerns.
In this extraction method, the hemp trimmings are heated in the oil repeatedly until the oil absorbs the cannabinoids. The downside here is that consumers will need to consume CBD oil that is mostly olive oil, which will be an unpleasant experience for some.
The resulting concentration of the CBD oils will be relatively low by comparison, too, which means you'll have to consume more of it. Regardless, this extraction method is great for those looking to get their at-home apothecary vibe going.
CBD Oil Extraction by CO2
The most scientifically advanced and expensive method is to use CO2. In this method, carbon dioxide gas passes over the hemp plant, which separates the CBD oil–very rich in cannabinoids–from the plant.
The result is a highly concentrated CBD oil extract that doesn't involve the downsides of solvent extracts or olive oil extracts. The only downside is the expense involved. The machinery required for Co2 extractions are expensive and require a lot of space.
What is CBD Isolate?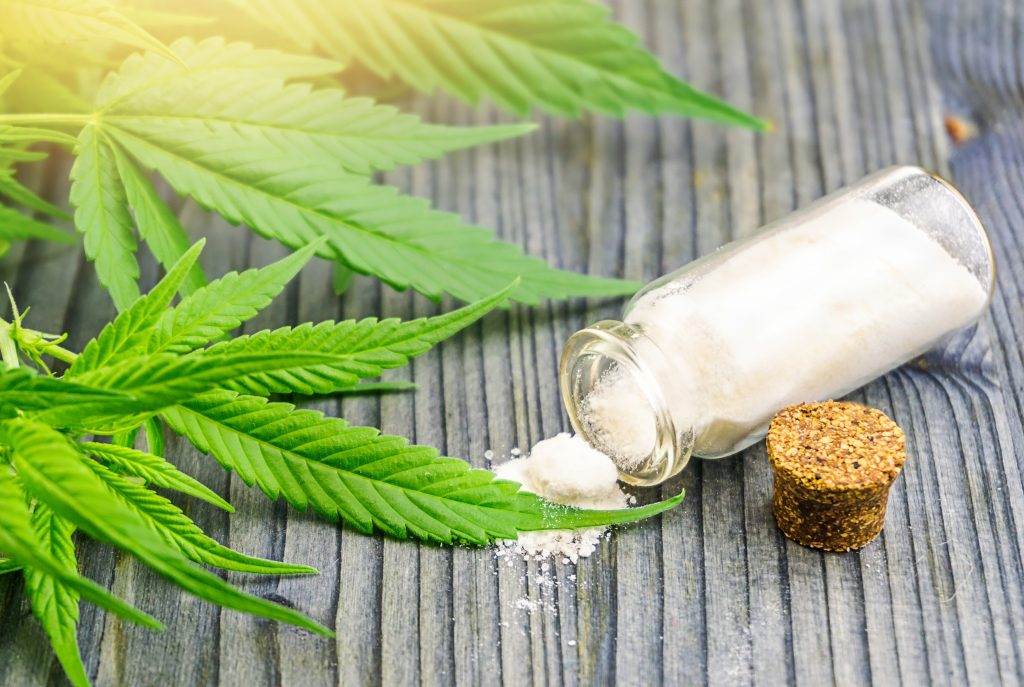 CBD isolate is a chemically pure CBD extract. It typically comes in the form of a tasteless, colorless, white powder. CBD isolate will be a popular choice from individuals looking to mix CBD oil themselves.
By adding your desired dose of CBD isolate to your choice of carrier oils, you can create your own home-brewed CBD oil. This is an excellent option for individuals looking to create highly concentrated formulas without breaking the bank, since CBD isolate is cheaper per dose than if you bought CBD oil with the same amount of CBD.
How Much Does CBD Isolate Cost?
The price of CBD isolate products depends on how it was extracted and the quality of hemp plants used to source the extraction. CBD isolates will be cheaper when bought in bulk, too.
For instance the average price of a kilogram of CBD isolates is around $850 which comes out to about 85 cents per gram. Comparatively, an uber-high concentration CBD oil (5,000mg in 30ml) will run you about $300 for just one bottle. That's $60 per gram.
CBD isolates will be an ideal choice for hardcore CBD enthusiasts who want to use it in a variety of ways in the longterm–or if you're just looking for the most cost effective way to use CBD!
The Health Benefits of Cannabinoids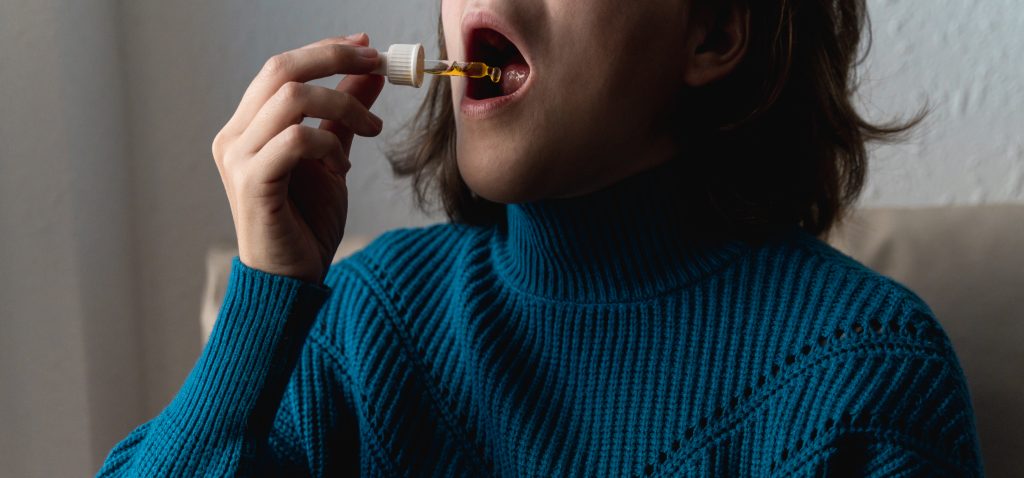 Central to the discussion of cannabinoids, and whether they are good for us to take on a regular basis. Scientists seem to unequivocally agree that cannabinoids are great for the human body in a variety of ways.
Where the nuance comes in is that different cannabinoids deliver different effects. And some people seem more sensitive to some effects than others. A good example of this is that CBD delivers a widely reported sedating effect to some users, while others report effects more akin to a stimulant.
This is due to cannabinoids working as adaptogens in the human body.
What are Adaptogens?
Adaptogens, according to WebMD, are a class of supplement that aid the body in dealing with "physical, chemical, or biological" stress. Specifically, adaptogens work to restore balance in the human body by moving its systems towards homeostasis–or optimal function.
What's amazing about adaptogens is they seem to provide effects based on what a particular person needs. This explains why cannabinoids might demonstrate such different effects in some people.
And it's reassuring to think that these different effects might be a way of our bodies communicating their deficiencies or what they need.
Cannabinoids and what they do
Depending on the cannabinoid you're taking, and how much of it you take, you can experience an amazing number of benefits. While the science is still catching up to all the possibilities here, early results are more than promising.
Let's get into specifics.
What is the Entourage Effect?
The 'Entourage Effect' refers to the compounding effects of cannabinoids when they are used in conjunction with each other. This works as a strong argument for consuming full spectrum and broad spectrum cannabinoid products.
Because the idea is that when they are used in combination, they provide stronger results than when used independently of each other.
Cannabidiol (CBD)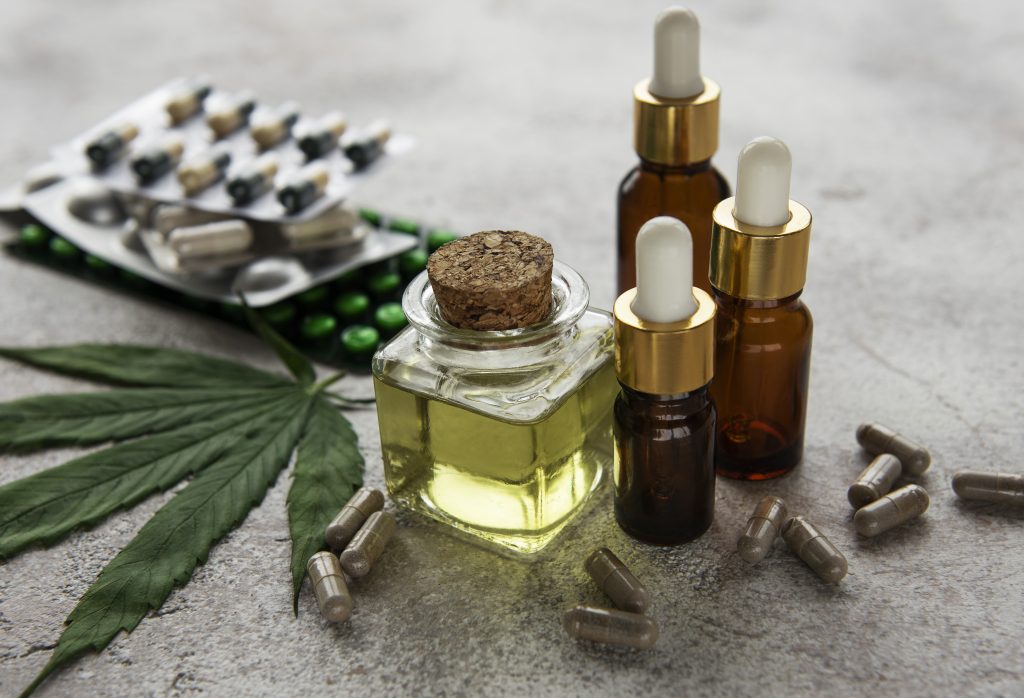 CBD represents by far the most studied cannabinoids aside from THC. Though because CBD is federally legal so long as it contains less than .3% THC, research teams are able to pursue projects with CBD much easier than those aimed at studying THC.
As such, there's some hard science to prove some of CBD's best benefits. Let's look at the most interesting of these benefits backed by good science.
Offsets Anxiety and Depression
One of the most amazing health benefits to mention when it comes to CBD is its ability to fight anxiety and depression. Studies have found that large doses of CBD (300mg or more) significantly reduced symptoms of anxiety.
One interesting result of a study however is that when participants took 150mg or 600mg milligrams of CBD, they experienced more anxiety than the group that took 300mg. This implies that there is a "sweet spot dose."
Due to the correlation between anxiety and depression, scientists believe that high concentration CBD will work to help individuals battling depression as well.
Reduces Symptoms of PTSD
In one study, a whopping 10 of 11 participants managed to decrease their symptoms of PTSD by taking therapeutic doses of CBD. Researchers believe that consuming therapeutic doses of CBD alongside therapy might deliver some amazing results.
Treats Certain Forms of Epilepsy
Epidiolex, one of the first CBD pharmaceuticals to receive FDA approval, demonstrates amazing results in treating some forms of epilepsy. When CBD was first becoming popular, videos were making rounds across the internet, showing CBD stop seizures in their tracks.
Helps with Arthritis
Sativex, a CBD based drug, was shown in a 2006 study to increase quality of sleep and decrease pain levels in individuals with rheumatoid arthritis. Other studies demonstrated that individuals using CBD were able to resolve their reliance on OTC pain relievers like acetaminophen.
Prevents Neurological Diseases
Pre clinical and clinical trials demonstrate CBD's effectiveness in neuroprotection. Specifically, CBD's anti-inflammatory and antioxidant properties could prove key in treating neurological diseases such as Parkinson's disease, multiple sclerosis, and Alzheimer's disease.
Aids in Opioid Addiction
Early results are highly promising for helping those who struggle with opiate addictions. Specially, in a study focused on heroine use disorders, researchers found that high concentration CBD significantly reduced the following symptoms:
certain cravings
withdrawal induced anxiety
high heart rates
salivary cortisol levels
Alleviates some Symptoms of ALS
Amyotrophic lateral sclerosis (ALS) is a disease that ruthlessly assaults the nerves of the brain and spinal cord. And as a result, one of the most commonly reported symptoms are those of spasticity, or uncontrolled spasms.
Studies found that CBD moderately reduced these symptoms, and provided some much needed relief in some cases.
Alleviates Pain and Swelling
The same principles that make CBD so great in the above-mentioned conditions, also make it an excellent choice for treating issues of pain and swelling. Many CBD users have found success in treating their issues of chronic pain and swelling–particularly swelling of the joints.
In fact, a 2020 study demonstrated that CBD could work as effective treatment of chronic and neuropathic pain–something that's been notoriously hard to treat. Specifically, the study demonstrated that when participants used concentrated doses of topical CBD, they saw dramatic improvements in the following neuropathic symptoms:
intense pains
sharp pains
cold, itchy sensations
Aids in Preventing Complications of Diabetes
Amazingly, CBD seems to decrease the effects of high glucose levels on other cells in the human body. Scientists believe that because of this, CBD can work directly to counteract the negative effects of diabetes and may slow or even prevent the disease in some cases.
Still Have Questions?
CBD is a deep subject, so you'd be forgiven for still having more questions than we could answer in one article. But don't worry, we have written extensively on related subjects!
So if you'd like to keep learning about CBD and all the amazing products available–then consider our other articles on the matter.