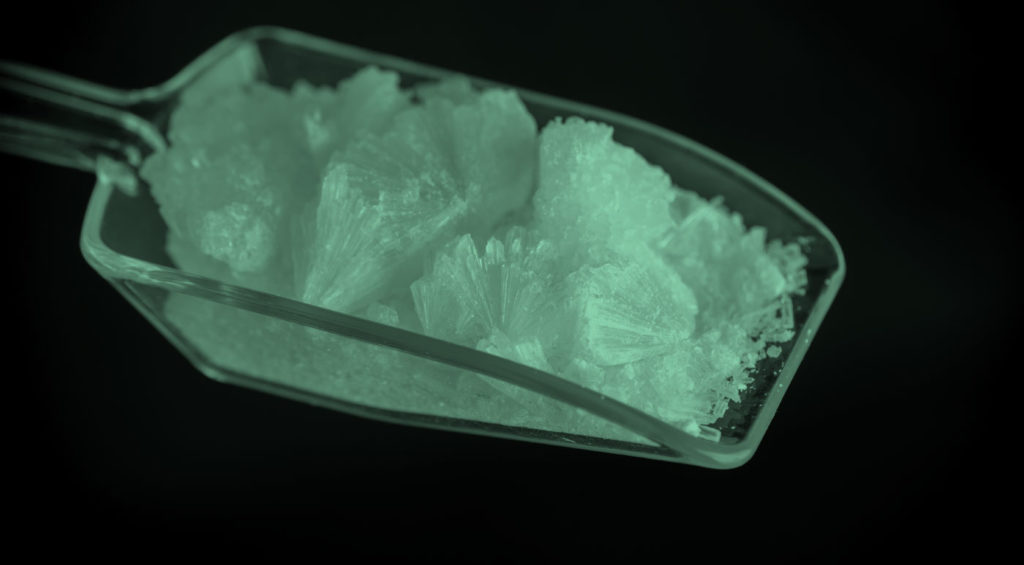 CBD isolates are the answer for many people who want to use CBD, but also want to make sure they aren't getting THC or other compounds along with it. For those folks, we've compiled a list of the 10 best CBD isolates on the market today.

Cannabidiol (CBD) is fully legal in the U.S., but not all CBD products are legal. If that sounds a bit confusing, allow me to explain.

CBD is an active compound in cannabis and hemp plants. It's present in both, but more abundant in hemp than in cannabis. Consequently, many CBD products are made from legal hemp. As far as federal laws go, hemp is legal in all 50 states. Cannabis, however, has more limited availability.

So if CBD from hemp is legal, all CBD should be legal, right?

Not exactly. When CBD is extracted from the plant, it can bring some extra cannabinoids with it—among them, THC. THC is responsible for the high you get from cannabis, and is exactly the substance that is regulated on a state level. By definition, hemp contains less than 0.3% of THC, which is the threshold for making it legal throughout the country.

At these fractional quantities, it's hardly enough to show up on drug tests or induce undesirable effects, but individuals may have their own reasons for wanting to avoid THC completely.
How Is CBD Isolate Different from CBD?
For people who want to totally avoid THC, there's CBD isolate. As the name suggests, CBD isolate is isolated from the rest of the cannabinoids in hemp. During the first draw of chemicals from the plant, some THC, CBG, CBN, and related compounds are present. The next few phases help to separate them further, eventually providing THC-free CBD.

Some companies use isolated CBD to create a full line of products that are THC free. Other companies simply extract it and let you work it into your routine as you see fit.

CBD isolate often comes as a crystalline substance or a powder—occasionally called a "shatter" or "crystals"—that can easily be added to food or beverages.

For the most part, the best CBD isolate will give you all the results you hope for from CBD—like tackling pain, anxiety, and insomnia. The difference mainly lies in the fact you're not getting "the entourage effect," which is the boost in effects believed to occur when CBD is joined by its counterparts.

Some people swear by the efficacy of full-spectrum products for that exact reason: it seems to make the CBD work better. Those who don't mind some (even negligible) THC content are better off using an ordinary CBD oil.
The fact remains, however, that some people simply want to avoid THC at all costs, and CBD isolate can be a great grab in those instances. Keep reading to learn about the best CBD isolates we've found, as well as why they made the list.
Best CBD Isolate Overall
Bluebird Botanicals is a brand that knows what it means to care for their customers. Their isolate is 96%-99.9% pure, isolated CBD. They're incredibly transparent with their testing practices and post everything in their Batch Database. The range of potency will vary slightly, but you can always pinpoint exactly what's in the bottle you get.

Additionally, Bluebird is one of the most cost effective, even at the lowest quantity, and the savings increase as you buy more. For these reasons, Bluebird Botanicals earns our spot as the best overall CBD isolate.
Best Cost/Value Ratio
Lazarus Naturals makes their CBD isolate in bulk form so you can do what you will with it. Buying in bulk means you'll initially shell out a little more, but you'll ultimately pay much less than other leading brands by stocking up.
Best Tasting
CBD isolate inherently has a strange, chemical, chalky flavor to it that isn't quite improved if you add in artificials. Infinite CBD has found a way around that issue with its Absolute Zero CBD isolate. They use naturally occurring terpenes—the components responsible for the taste and fragrance of all flowers and plants—to add some natural flavors to help ease the harsh taste. They then go a step further and provide a breakdown of what you can expect each flavor to help with best.
The standard going rate for CBD isolate is around $0.03 per gram. But we promised to give you the 10 best CBD isolates, and we think that we can do better than just the typical going rate.
1. Bluebird Botanicals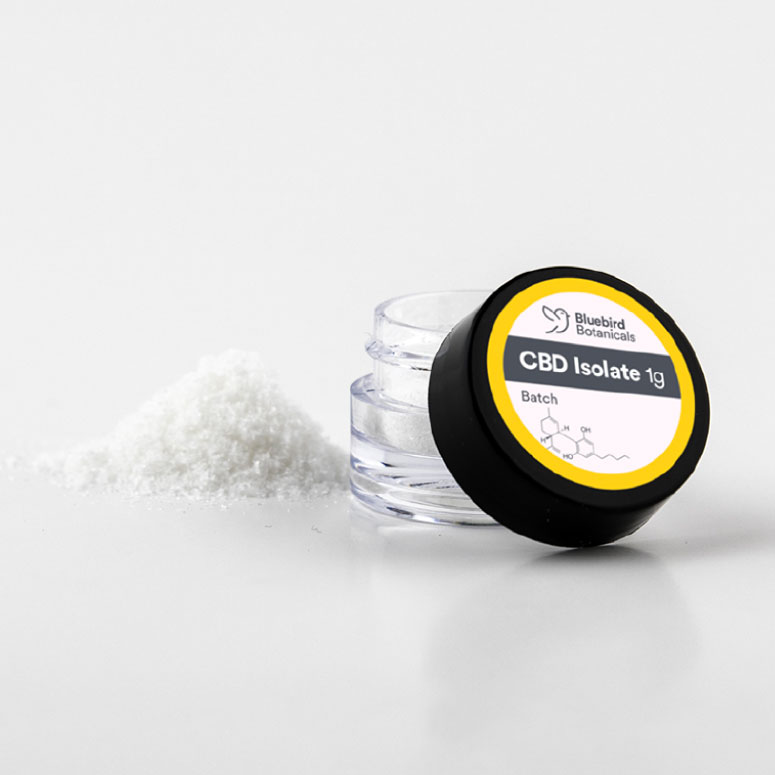 Crowned the Best Hemp Company at the 2018 Cannabis Business Awards, Bluebird Botanicals brings the same promise of purity and potency to their CBD isolate. The public results of their third-party testing displays the results for CBD potency, solvents, heavy metals, and pesticides, and they consistently deliver.
The only inconsistency is in the percentages of CBD isolate present. They assure at least a 96% potency, but can occasionally reach 99.9%. Instead of deterring customers, knowing there is this discrepancy seems to appease them. Buyers report their excitement of getting to see the truth of what's in their particular purchase in the numbers provided by the Batch Database.

Isolate is designed to offer flexibility, and Bluebird Botanicals adds to this through the different quantities available. You can purchase 1, 2, 5, or 25 grams. The 1-gram container ends up costing less than the industry standard of $.03 per mg, and the best savings happen when you buy 25 mg.

They also offer the opportunity to purchase isolate in bulk, which can be quite an attractive buy for those who are particularly thrilled with the results.
2. Infinite CBD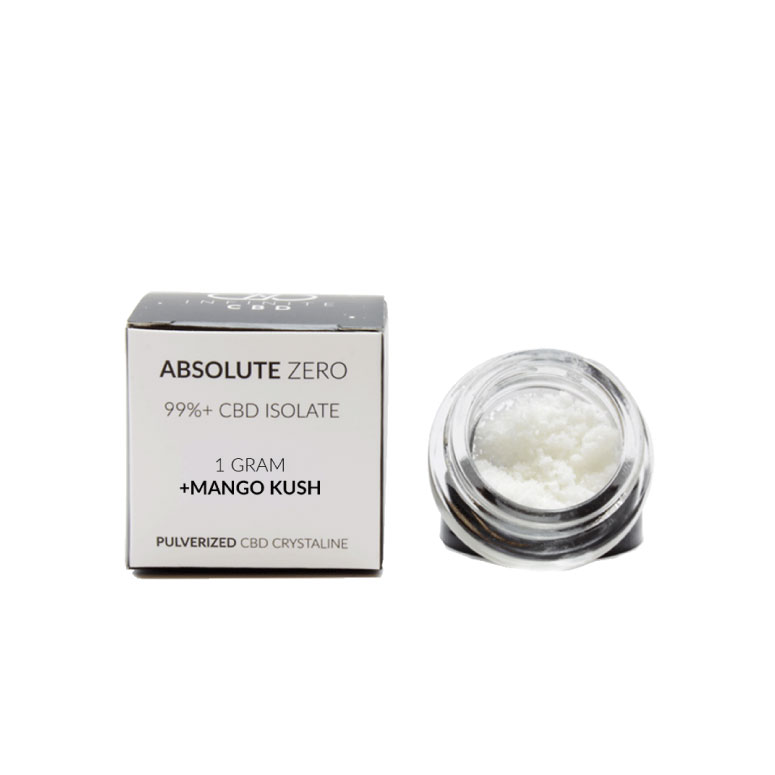 We love Infinite CBD for two reasons: all of their products are top quality, and their range of availability for CBD isolate seems, well, infinite. Not only do they offer their Absolute Zero CBD isolate sizes that vary from 1 gram to 28 grams—and varying quantities in between—shoppers can also choose a flavor profile they want to experience.

The flavoring is anything but artificial. They use naturally occurring terpenes that come from the plant to flavor their isolate. They even promote the terpenes as a way to induce the entourage effect without including THC.

How is that possible? Well, every plant has terpenes—which contribute to their natural scent and flavor. From flowering trees to leafy bushes, terpenes enhance the experience of consuming plants.

And so it goes for Infinite CBD. The terpenes, including mango kush, banana OG, super lemon haze, and pineapple express, bear a suspicious similarity to the names of widely known marijuana plants. Still, this isolate is guaranteed 99%+ CBD crystalline isolate. Each flavor has specifications as to what it can help with, and Infinite CBD breaks down the effects so you can get the best experience you can from their product.
3. Lazarus Naturals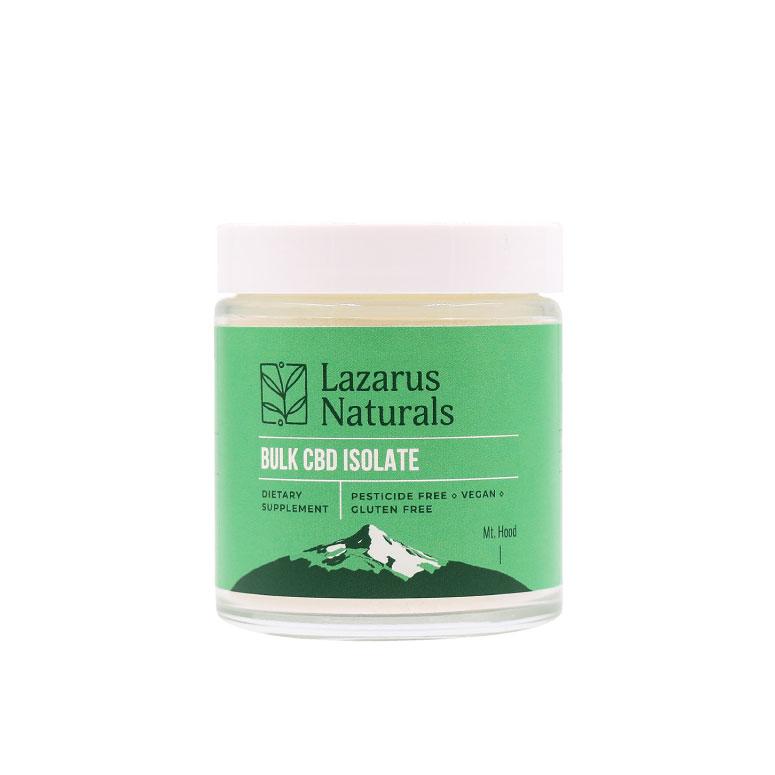 Lazarus Naturals create products that are "designed by nature and perfected by science." Their all-natural line of CBD includes the vegan and gluten-free isolate. It only comes in bulk sizes of 20 or 50 grams, but if you're in it for the long haul it's a good investment.

We love Lazarus Naturals for their transparency and eager customer service. The review section is more like a message board with which the company itself is wonderfully active. They offer the best advice they can concerning what the isolate can be used for with careful attention not to make claims that will conflict with FDA regulations.

This USA-made isolate, along with the other products from Lazarus, supports our troops. Veterans get a 60% discount on this already affordable isolate.

Since it's sold in bulk, the isolate is already at a significant discount compared to other products. Each milligram ends up costing about $.02. This isolate is great for those who already know they love isolate and want to have it on hand or craft their own homemade products (intended for personal use only, of course).
4. CBDistillery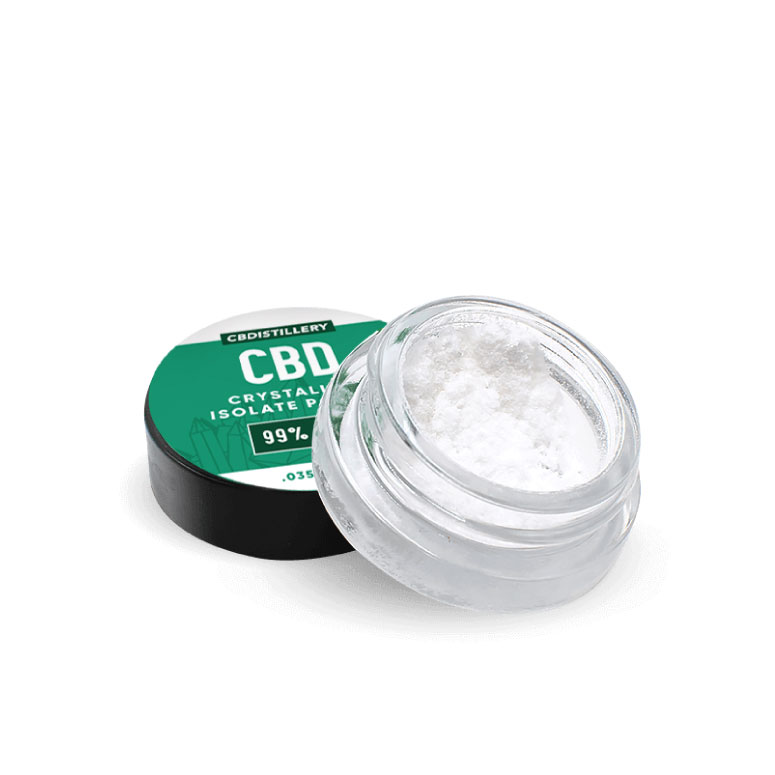 Named Mashable's #1 Value Brand, CBDistillery is an American favorite. They create plenty of products that are both full spectrum and THC free.

In terms of their isolate, they have two options there as well: crystalline and powder. Although the powder only comes in a 1 gram option, the crystalline can go a bit further. The sizes range from a half gram to a full 14 grams, where you'll see the most savings.

From 1 gram to 7 grams, the prices are all the same—the standard $.03 cents per milligram. However, it's worth noting that you'll likely get a discount on future purchases (if reviewers are anything to go by), and that will help cut the cost even further.

The crystalline isolate from CBDistillery is great for people who want to add it to food or drink, and also those in a hurry. The customer service is great, and customers report lightning speed shipping.

5. Charlotte's Web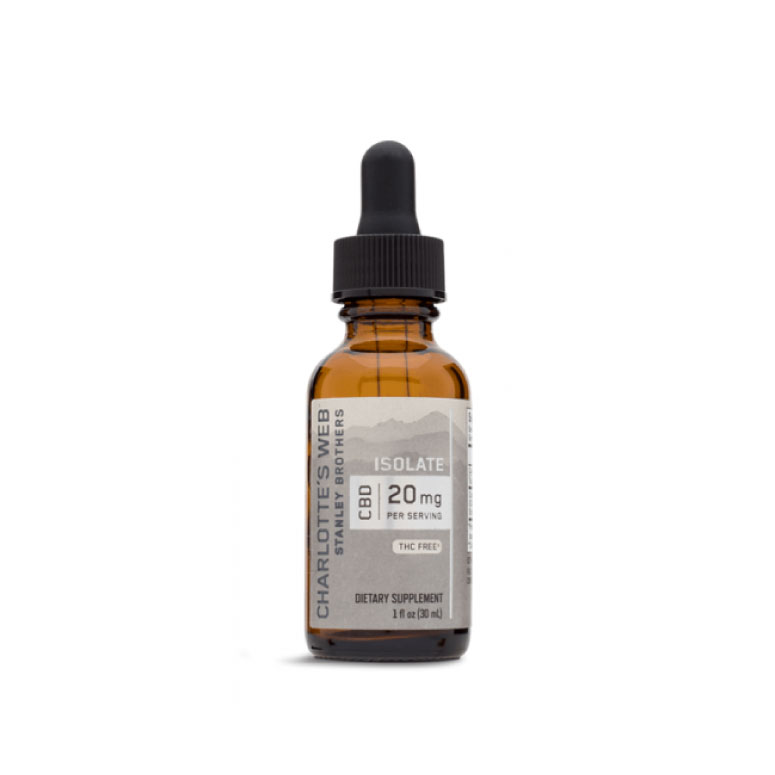 As usual, Charlotte's Web has found a way to respond to the needs of both new and loyal customers. They introduced their isolate as a way to augment habitual CBD intake. They note that bodies change daily, and sometimes a little more will go a longer way.

Unlike the other products on our list, their CBD isolate comes in an oil form. Blended with fractionated coconut oil, a serving of 20m (one dropper full) equates to 20 mg.

However different it might be from other isolates in form, it matches the quality of taste and scent. Without any additional cannabinoids, terpenes, or ingredients, it's colorless and odorless.
6. Medterra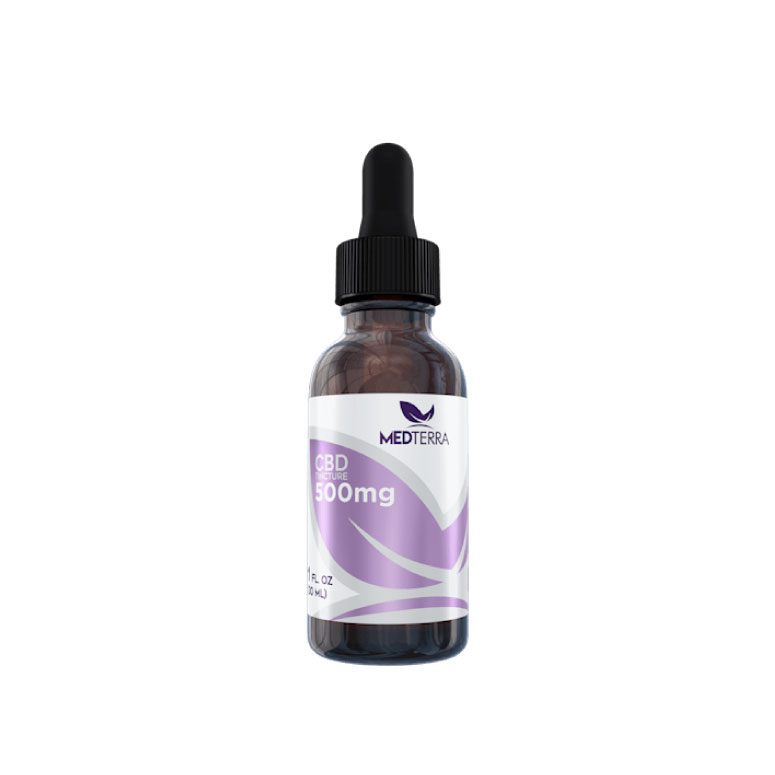 Medterra is the go-to provider of CBD isolate. All their products come with a promise of being 99%+ THC free, including oils, capsules, and creams. And if this didn't ensure them a place on our list of top CBD isolates, I don't know what would.

Although it's hard to find it from them directly, they have a CBD isolate powder that is sold in partnership with various retailers across the internet. The sizes cover a wide range from 1 gram to 100 grams, and the prices reflect the jump.

The biggest savings come when—you guessed it—you buy the largest amount. In this case, it's one of the largest quantities that exists on our list or on the market. $2,000 can get you 100 grams of CBD isolate.

If you want to stick to buying right from the makers, you can get an oil that is 99.6%+ Pure CBD, confirmed with their transparent lab tests.

If you know you want CBD isolate and you want to stick to one brand, Medterra is the best bet for you to try all types of isolated options, always free of THC.
7. Green Roads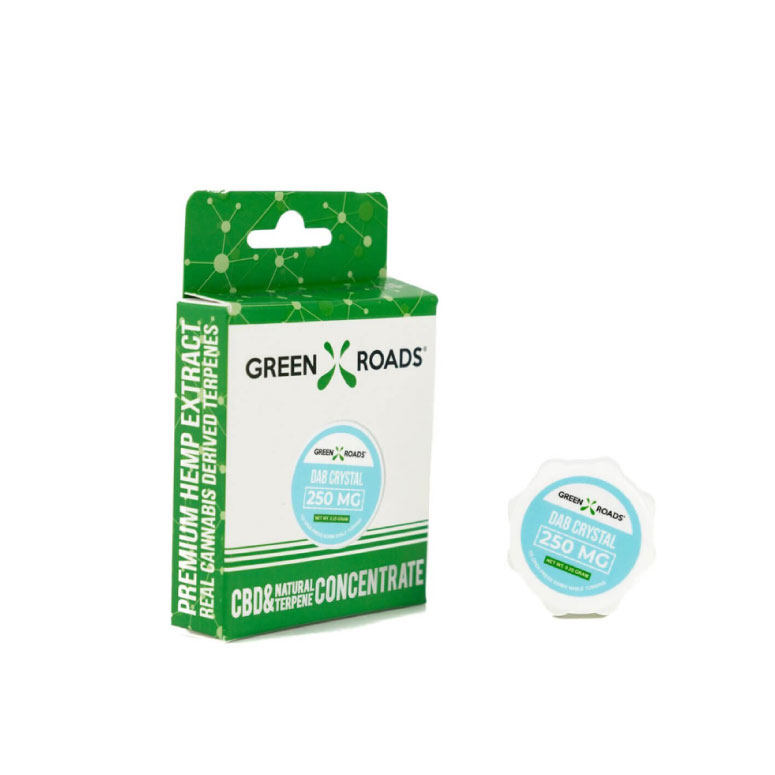 Some CBD isolates come with a staunch recommendation not to dab them. At Green Roads, this is the method they actually recommend. The 99%+ CBD Dab Crystals are formulated by a 25-year vetaran pharmacist and are always third-party lab tested.

These crystals are THC free but get an added boost thanks to natural terpenes. Green Roads doesn't give you the option of strain or flavor here, but they assure you the taste of any food or drink you add it to won't be altered.

These crystals are versatile and come in a 250 mg or 1,000 mg package. These handfuls are priced reasonably enough to make it worth coming back for more. The lower quantity ends up costing about $.12 cents a milligram, while the larger size cuts that amount almost in half.

Green Roads is created with such attention and care that it earned the Best CBD Product award from the Cannabis Business Awards. So of course, it also earned a place on our list of best CBD isolates.

This option is great for people who want to try a CBD isolate with a range from dabbing to drinking.
8. Cannabidiol Life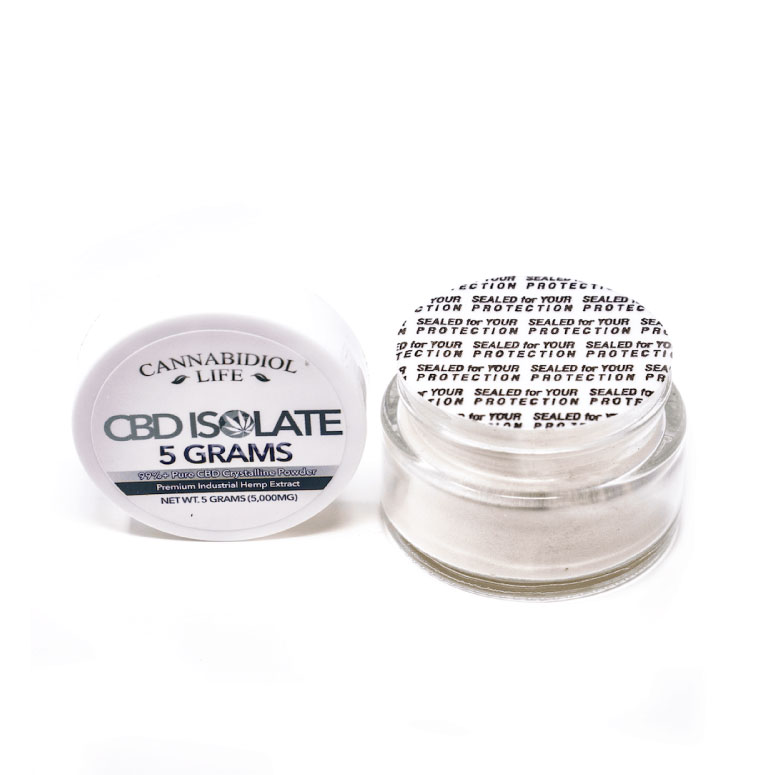 The team behind Cannabidiol Life is all about reaching any and every audience. Their site is packed with information, from a List of CBD Health Benefits to their collection of CBD memes.

When it comes to their CBD isolate, they're equally as excited to share information and promote a discussion. They offer a complete product guide to compare and contrast the different forms of isolate and crystals, what to consider before you buy, and how to use and consume.

As for their CBD Isolate Crystalline Powder, it comes in 3 sizes: 1, 5, and 10 grams. For a brand that's so keen on transparency, they're also incredibly reasonable when it comes to pricing. The 1 gram size is about $.02 per milligram, and the savings get incrementally better leading up to 10 grams.

They also offer a few options for CBD Shatter Crystals, with the option of four terpene flavors. This brand is a great place for people who have a lot of questions regarding the method, usage, and options available for them in CBD isolate and crystals.
9. Healthworx CBD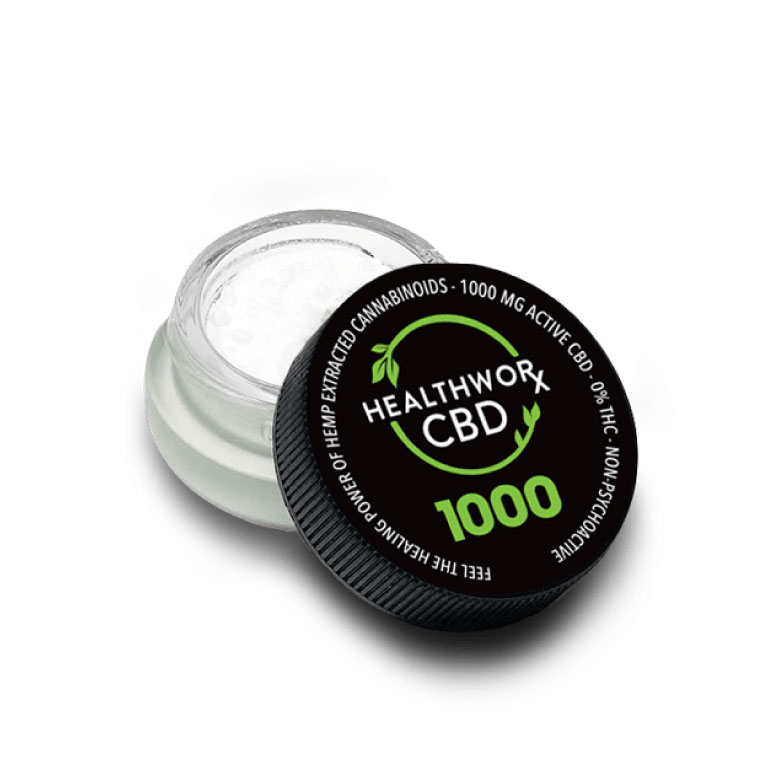 As another option for an immensely helpful and transparent brand, there's Healthworx CBD. When you scroll through their CBD isolate product page, you'll find various resources regarding the product.

Wondering how to use it? Wondering how it works? Curious as to what to expect? All these questions, and others, are answered on the same page where you can buy. This level of transparency and helpfulness is exactly what CBD companies should be responsible for providing. After all, it's a big decision to supplement your diet and routine with a new product, and Healthworx is willing to help ease the transition.

Their CBD isolate is available in 500 grams or 1,000 grams of pure 99%+ pure hemp extract. There are no flavorings or terpenes in this formula, just pure crystals that can be used nearly any way you'd like.

In addition to their crystals, they also offer a line of CBD Shatter. These products are where you'll find the terpene profiles of different strains, which can give it a friendly and perhaps familiar taste.

If you want to learn about CBD while you shop isolate options, the explanations and infographics provided by Healthworx makes them a wonderful one-stop shop—and earned them a place on our list of best CBD isolates.
10. Endoca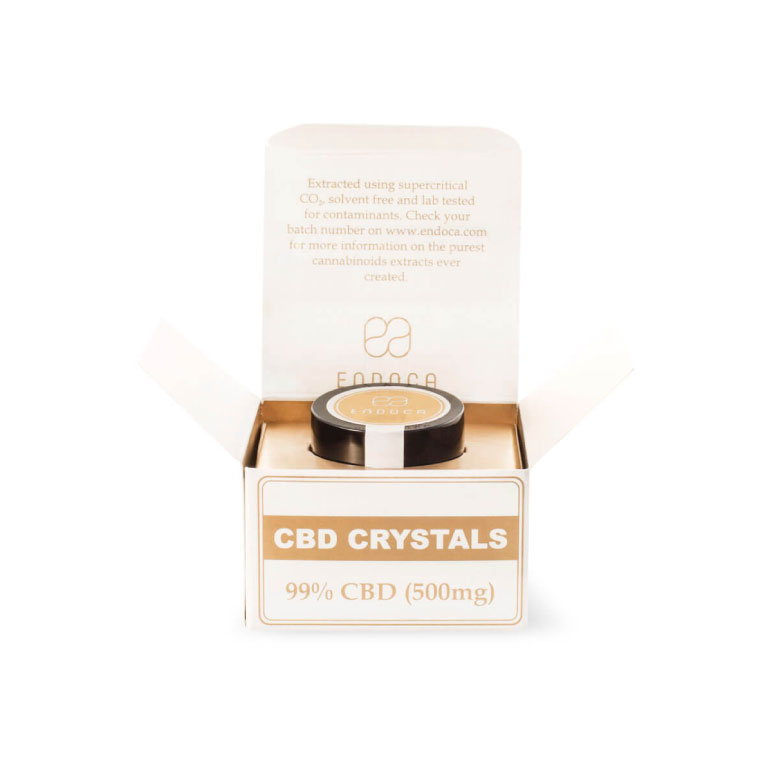 Endoca CBD Crystals are, in a word, popular. With over 2,800 rave reviews, this 99% pure CBD is one you can trust to deliver. Endoca also offers customers answers to their most burning questions, one of them being: "If it's 99% CBD, what's the remaining 1%?" Their answer is that terpenes inherently exist no matter how much you separate the active ingredients, but what you won't find is any THC.

So what do you do with pure CBD? The options are extensive. Dab it. Mix it with flowers. Add it to tinctures. It's versatile enough to fit into any of your normal routines or take them to new levels of wellness. Endoca notes that even those with sensitivities to terpenes will find this a nice, calm, soothing formula with no effects other than what's expected from CBD.

The 500 mg jar of Endoca CBD crystals comes at a higher price tag than most, but they offer a particularly incentivizing promotion. Sign up to auto-purchase monthly for four months, and the price comes down to $12 each. You can also buy three containers for the price of two.

If you just want to buy one, each milligram will come close to $.10. It won't completely break the bank for newcomers who want to try a CBD crystal option that's truly worth it, and the rewards for coming back for more will make you feel as good as the product itself.
Final Thoughts
Whether you're enjoying CBD isolate as a spoonful of sugar or you're crafting your own cocktails and candies, a good investment in high-quality CBD isolate will be the gift to you that keeps on giving. Think of it as a blank slate, or the flour in cookies. It may need a little help rising to the challenge of satiating appetites in a tasty way, but it is perfect to use as a building block.
Additional Resources on CBD Isolates