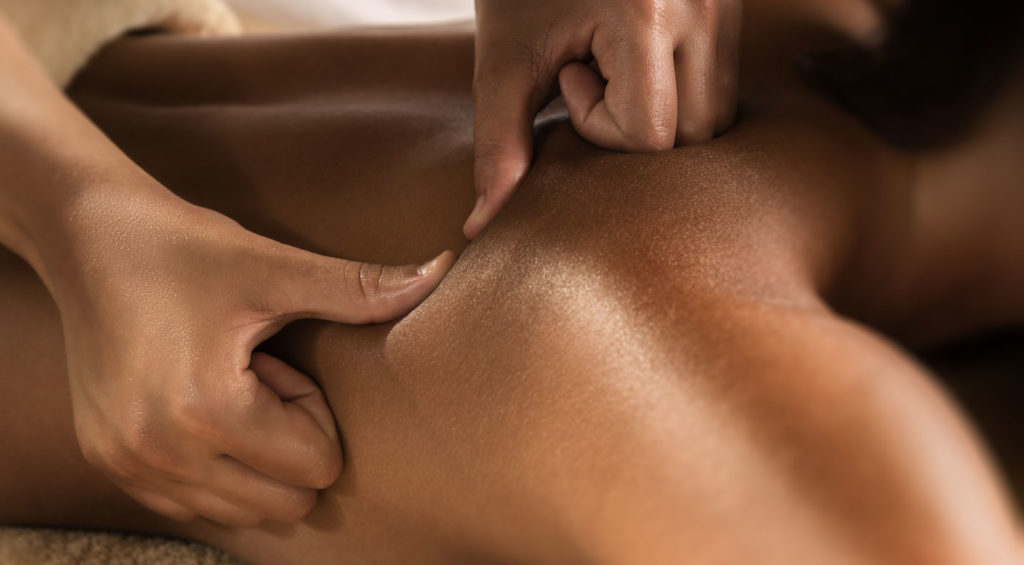 Getting a massage should be a time for healing, relaxing, and rejuvenating. Using massage oils filled with healthy cannabidiol (CBD) can help you find extra relief from stress, soreness, and tension. For the ultimate relaxing experience, we've made a list of our top 10 picks of the best CBD massage oils.
For those of you who have a few questions regarding how CBD oil works and CBD as a massage oil, here's a couple frequently asked questions and their provided answers.
What Is CBD Oil?
CBD oil, simply put, is any type of essential oil that contains CBD. It can be hemp oil or hemp seed oil extracted from the cannabis plant, Cannabis sativa. Many CBD oils that are used medicinally are derived from industrial hemp, which is defined by the FDA as having a tetrahydrocannabinol (THC) content of 0.3% or less of its dry weight. These CBD oils can be shipped and used anywhere in the United States as well as many international countries.
Full-spectrum hemp oil is made out of the entire plant, not just the seeds. Broad-spectrum CBD is like this, but has undergone additional steps to remove any extra THC. Both of these types of oils contain other types of cannabinoids, such as cannabinol (CBN) and cannabigerol (CBG) as well as other bioactive molecules like terpenes. These act together to create the entourage effect — where the biological activities of the individual compounds are enhanced by the others. Sometimes broad-spectrum CBD oil is manufactured by blending CBD isolates with terpenes, discluding any THC.
Can You Use Any CBD Oil as Massage Oil?
Not all CBD oils are created equal. Many of the oils and tinctures you find are in very high concentrations in very small volumes. You use a dropper to measure out a small amount into a drink or directly into your mouth.
Massage oils have lower concentrations of CBD in larger volumes since they are intended to be spread over large areas of your body. However, you can make massage oil using high-concentration CBD oils or tinctures. Simply dilute a few drops of CBD oil into a few tablespoons of a carrier, such as olive oil, coconut oil, or shea butter. Mix well, and enjoy!
The Top 10 Best CBD Massage Oils
Now that you've gotten some background on CBD oil and how it works as a massage agent, here is our list of the best CBD massage oils to get you started on the most reliable products of the highest quality.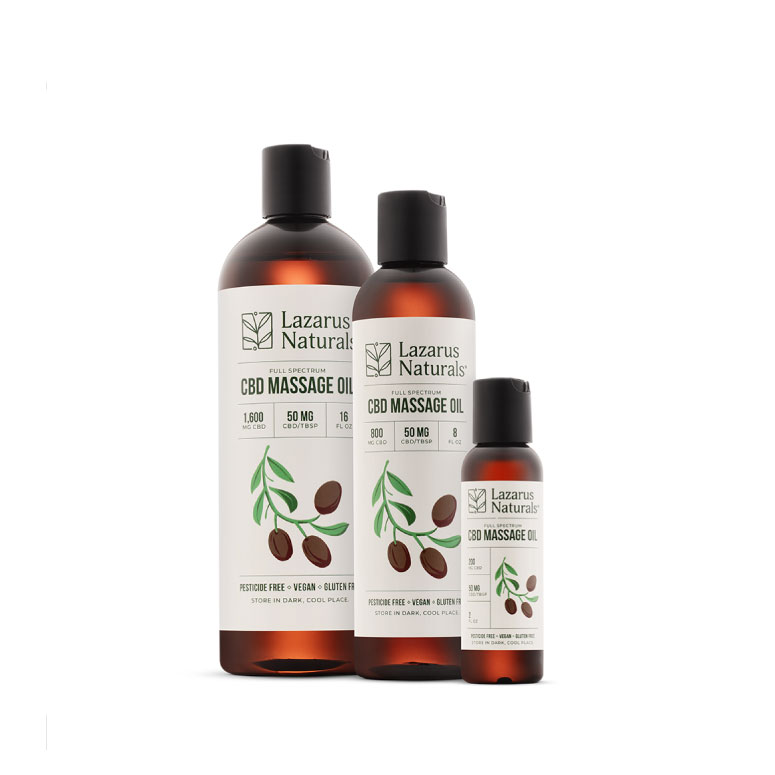 The full-spectrum CBD massage oil from Lazarus Naturals is a favorite among many. They grow their own organic hemp right at Lazarus Farms to ensure high quality from source to product. Their massage oil is made using other entirely natural ingredients, such as jojoba oil, coconut oil, and sweet almond oil. It comes in three different sizes and is available at a competitive price.
With Lazarus Naturals, you can feel good about supporting an ethical company as well. Veterans, individuals with disabilities, or those in low-income households receive a 60% discount on all Lazarus Naturals products. It's just one of the many reasons Lazarus Naturals made top picks for the best CBD massage oils.
Price Range: $12.00 (2 oz) – $70.00 (16 oz)
Dosage: 100 mg CBD per ounce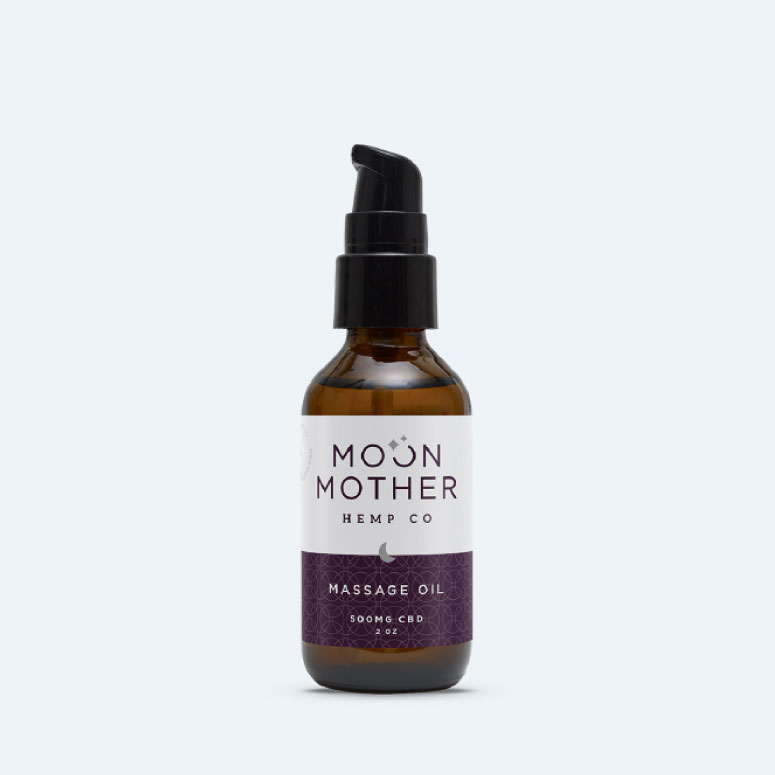 Moon Mother's CBD massage oil is specifically formulated for pain relief. Happy customer reviews say it is great for muscle soreness and tension, and therefore our second choice for the best CBD massage oils. With one of the highest concentrations of CBD you can find in a massage oil, Moon Mother has potent anti-inflammatory effects. All hemp they use is grown in Colorado and certified organic by the USDA.
Price Range: $60.00 (2 oz) – $100.00 (4 oz)
Dosage: 250 mg CBD per ounce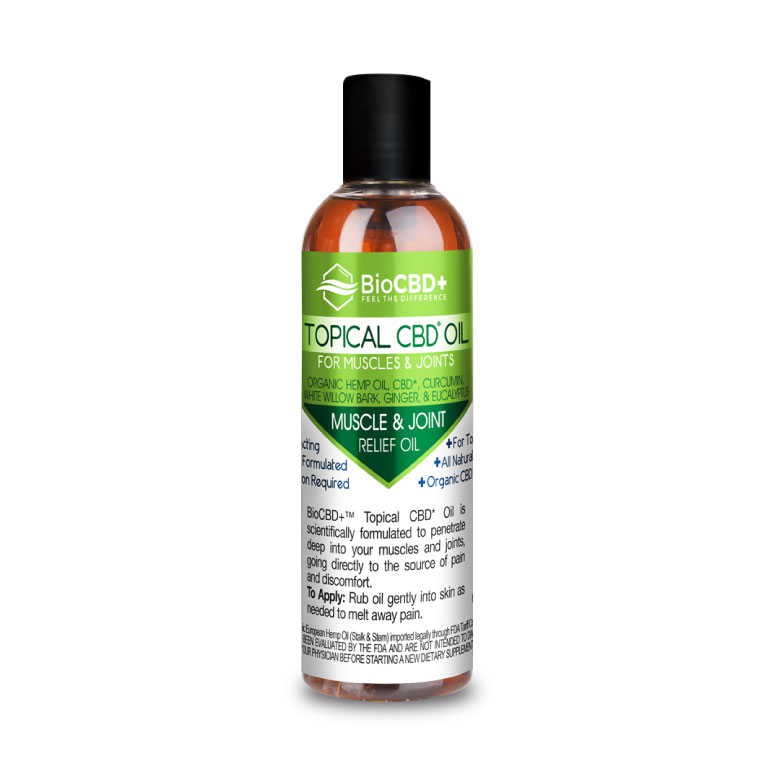 BioCBD Plus turns to the ancient knowledge of Ayurvedic medicine for its pain-relieving CBD massage oil. In addition to organic hemp, their vegan blend contains other medicinal herbs such as curcumin, ginger, willow bark, and eucalyptus. The CBD in the oil is made to be water soluble and with a higher bioavailability, meaning that it is more readily absorbed by your skin.
As a note, the price of BioCBD+ oil (listed below) is dependant on on sale status and there is a discount if you choose to subscribe to the company.
Price: $60.00 – $75.00 per 2 oz bottle
Dosage: 32 mg BioCBD per ounce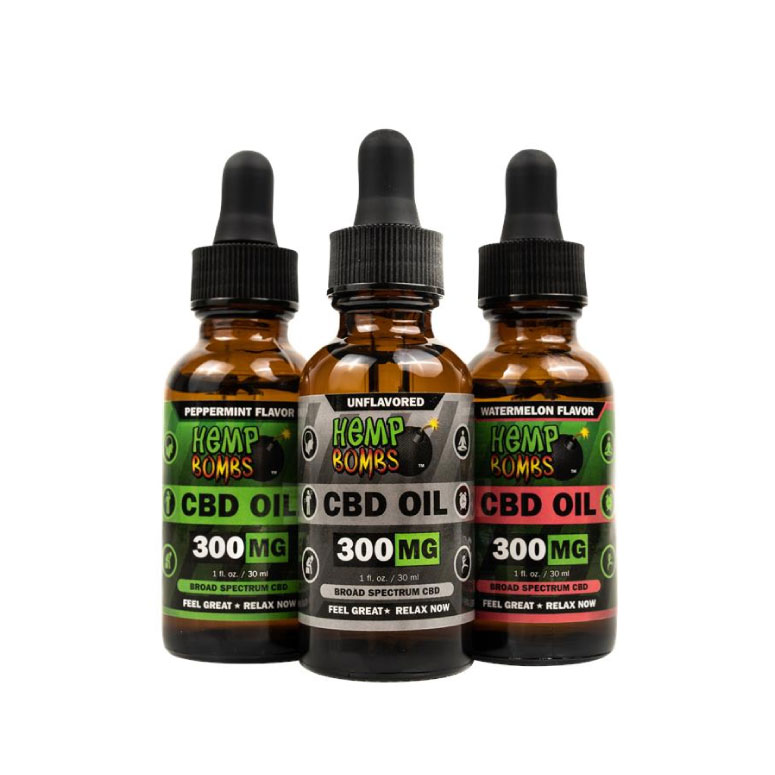 Hemp Bombs' CBD oil are said to be super relaxing. This Florida-based company strives to provide CBD products that ease you into a blissfully relaxed state — both with its soothing effects and with the peace of mind that you are buying sustainably-sourced products.
Though they don't sell pre-made CBD massage oils, Hemp Bombs has a great recipe on their website for making your own using their peppermint CBD oil and other soothing essential oils which can thus be used as a massage oil.
Be sure to note that the dosage intake (listed below) is ranged for undiluted essential oils.
Price: $24.99 – $299.99 per 1 oz bottle
Dosage: 125 emg – 4000 mg CBD per ounce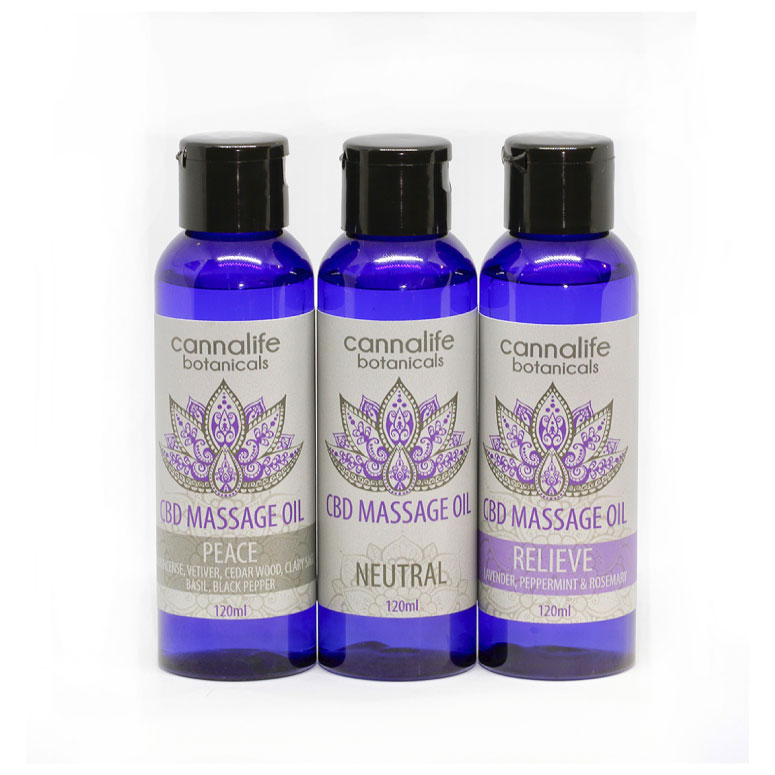 For those who like a bit of variety to spice up their life, Cannalife Botanicals has the products for you. Their CBD-infused massage oils are made with apricot kernel oil and vitamin E, making them great for skincare. You have the luxury of choice between five different scents containing lush fragrances like frankincense, lavender, and cedarwood.
These CBD massage oils are made with pure CBD — no THC. However, if you want a "higher" experience, they do sell cannabis-infused massage oils which contain THC as well.
Price: $40.00 per 4 oz bottle
Dosage: 75 mg CBD per ounce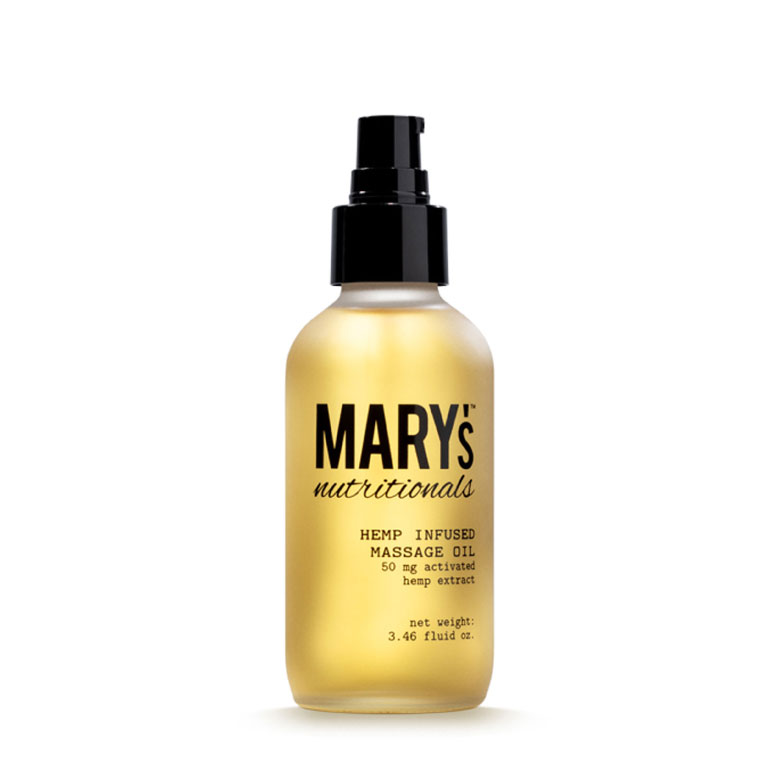 The doctors and scientists at Mary's Nutritionals combine modern technology with traditional medicine to create innovative plant-based healthcare products. Their massage oil is vegan and hypoallergenic, paraben-free, and contains no nut oils. The full-spectrum oil is made using organic hemp grown in Colorado and extracted in sunflower and grapeseed oil. This formulation makes it super moisturizing, good for anyone with dry skin, and one of our favorites for the best CBD massage oils.
Price: $40.00 per 3.5 oz bottle (discount with subscription)
Dosage: 50 mg hemp extract per bottle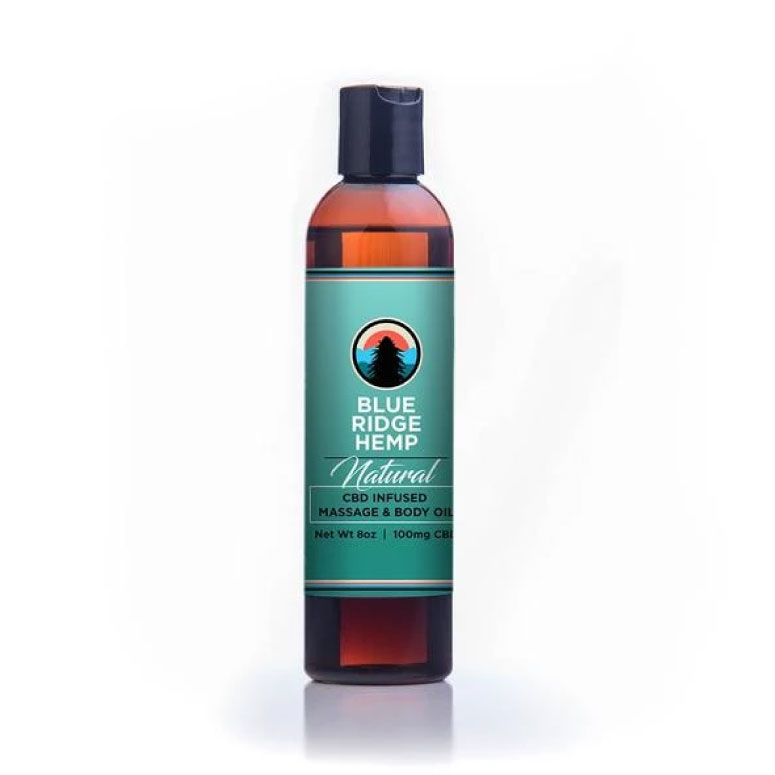 Blue Ridge Hemp produces cannabis products specifically intended to relieve pain. Their massage oil is made using 99.7% pure CBD isolate for stronger CBD effects. This is diluted into a blend of sesame seed, jojoba, and sunflower oils. It is intended to help with joint and muscle pain, stiffness, and spasms.
Dedicated to helping those who need it, Blue Ridge Hemp offers a cost reduction program for individuals who could benefit from the health benefits of CBD but might have difficulty affording it. Their hemp is also grown using organic, environmentally friendly farming practices.
Price: $40.00 per 8 oz bottle
Dosage: 12.5 mg CBD per ounce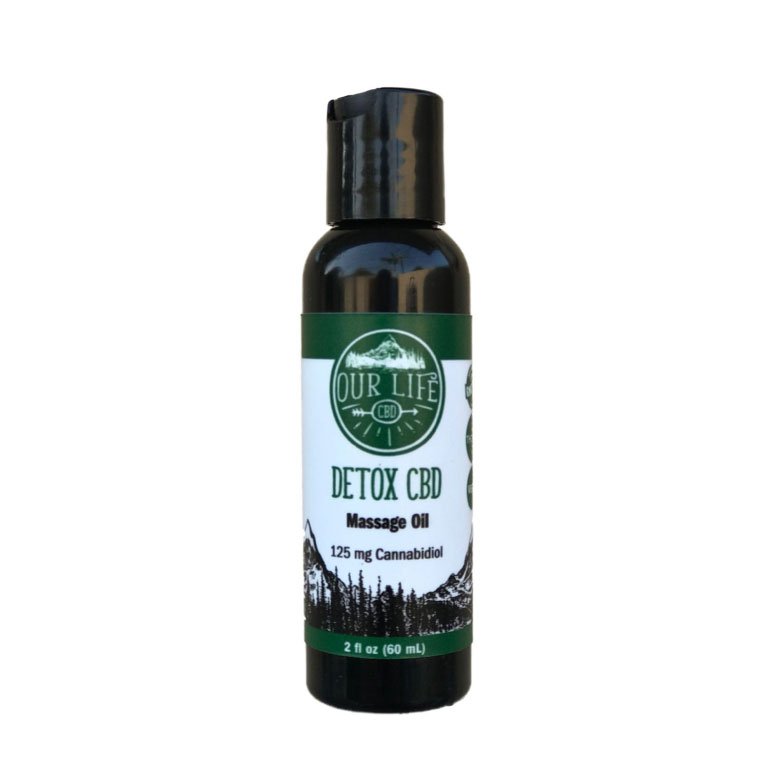 Our Life CBD massage oil helps you find reprieve from the strains of everyday life. This relaxing oil is meant to soothe muscles after a workout or relieve tension after a stressful day. They offer four different varieties of scented CBD oils with vitamin E at very reasonable prices. Choose from blends containing soothing essential oils such as chamomile, sandalwood, and rose.
Price: $15.00 (2 oz) – $75.00 (16 oz)
Dosage: 62.5 mg CBD per ounce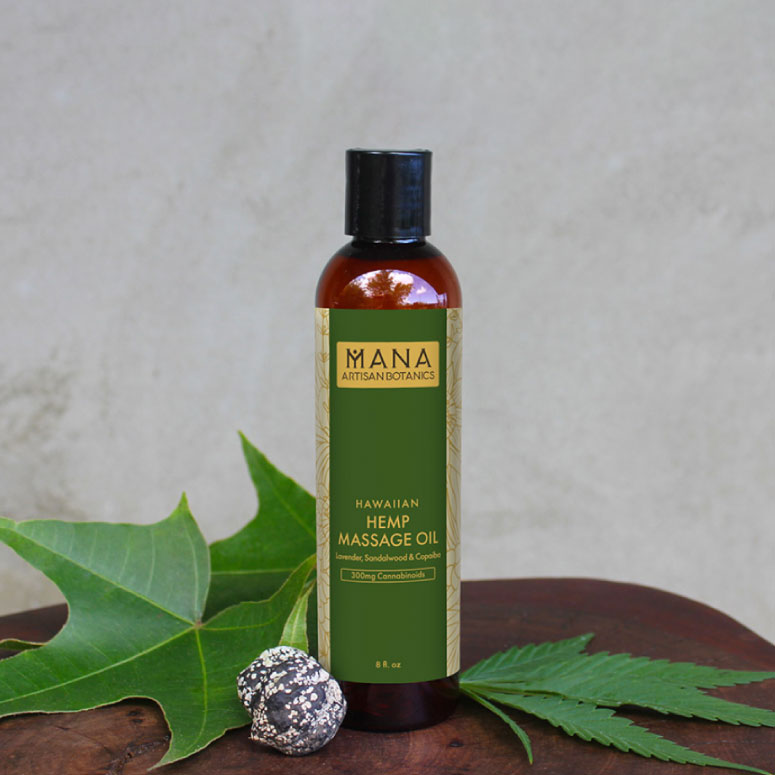 In Hawaiian tradition, Mana is spiritual energy of power and strength. This artisanal hemp company brings the relaxation and healing practices of the islands in their CBD massage oil. Blended with organic hemp, kukui nut oil, jojoba, and fractionated coconut oil, Mana massage oils are crafted in Hawaii using sustainably and locally grown materials.
Price: $115.00 per 8 oz bottle
Dosage: 37.5 mg cannabinoids per ounce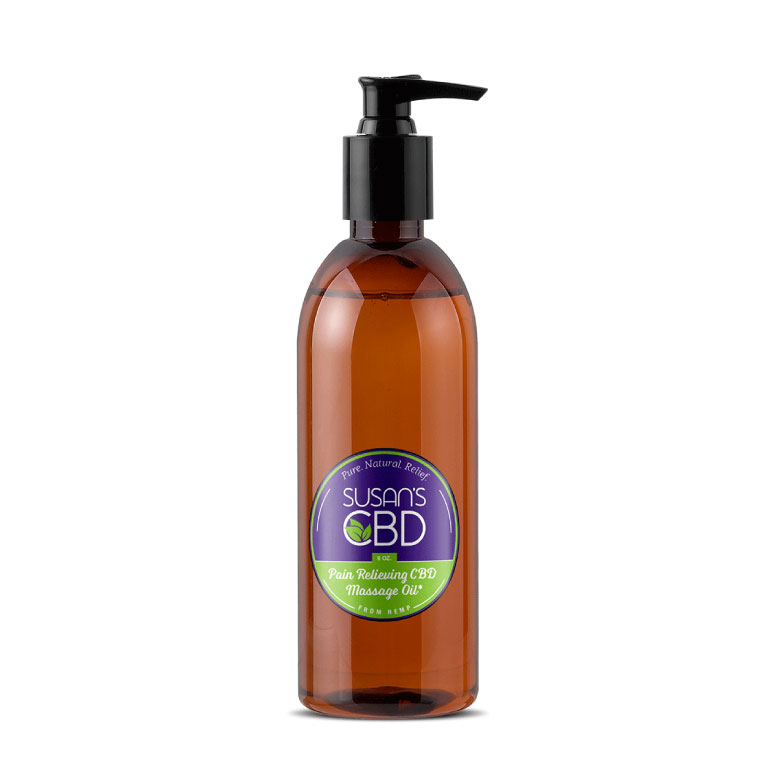 Susan's CBD products are made with 99% pure CBD, specifically designed to relieve pain and inflammation. Their massage oil contains other natural antioxidant and anti-inflammatory ingredients such as vitamin E, chamomile, and calendula infused in jojoba and grapeseed oil. People with allergies or sensitivities can special order custom blends of this massage oil as well.
Price Range: $30.00 (2 oz) – $70.00 (8 oz)
Dosage: 150 mg CBD per ounce
Health Benefits of CBD Topicals
Before we get to our list of the 10 best CBD massage oils, let's go over a few of the health benefits associated with these products and where in your body these oils provide the most benefit.
The Endocannabinoid System
The endocannabinoid system in your body controls several important functions, such as mood, memory, body temperature, hunger, and pain sensations. When cannabinoids bind to specific receptors on your neurons, they send signals to nearby cells to regulate these functions.
Your body also produces some of its own cannabinoids, known as endocannabinoids. However, it also can use some made by plants, known as phytocannabinoids, such as CBD . When your body absorbs CBD, it circulates through your bloodstream until it binds to cannabinoid receptors on your neurons. This can cause several effects in your body, including:
Relaxation
Reduced stress and anxiety
Neuroprotection (healthier neurons)
Reduced inflammation
CBD Absorption through the Skin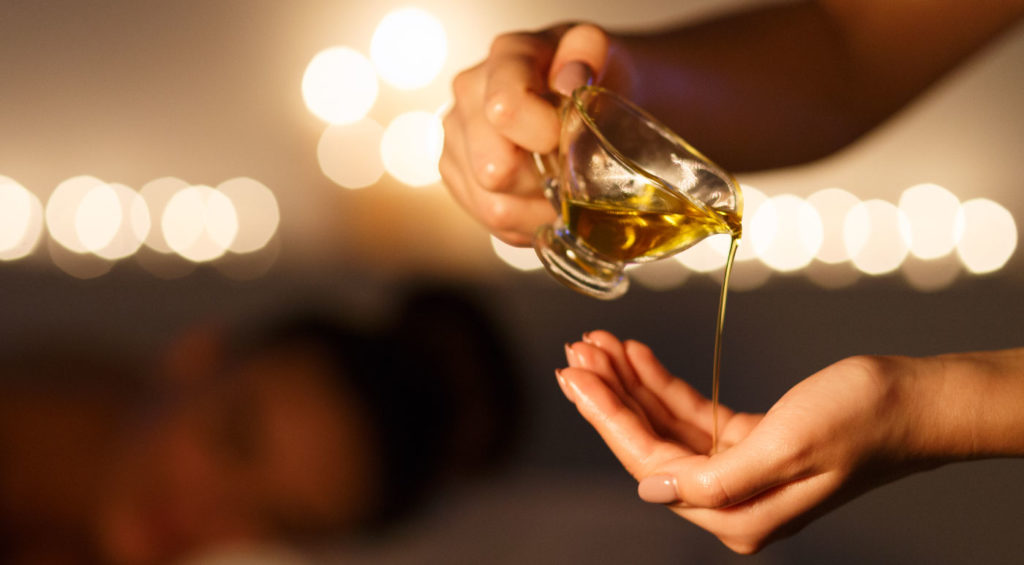 Your skin can gradually absorb CBD. It takes longer to have an effect this way, but it lasts longer than faster forms like vapes or sublingual tinctures. Rubbing it in slowly and gently, as during a massage, is a great way to get your CBD oil to cover your skin thoroughly and get taken up efficiently.
CBD has powerful anti-inflammatory properties too, which makes it very helpful for a wide range of health conditions. It also helps calm the nerves. Salves, lotions, and tinctures containing CBD can help ease sore muscles and other inflammatory aches, and can help alleviate symptoms of anxiety, depression, and other mental health disorders.
Topical CBD products can help relieve several types of chronic pain, including:
Muscle pain
Joint pain
Neuropathic pain
Possible Side Effects of CBD
Compared to pharmaceutical drugs for inflammation and pain, CBD has a very good safety profile. Any complications from CBD use tend to be quite mild. The most common side effects from CBD use include:
Drowsiness or sleepiness
Dizziness
Diarrhea
Changes in appetite or weight
Now that you have a little background on the effects of CBD oils and CBD massage oils on your body and mind, refer to our list of the best CBD massage oils (above) to get you on the path of relaxation and rejuvenation.