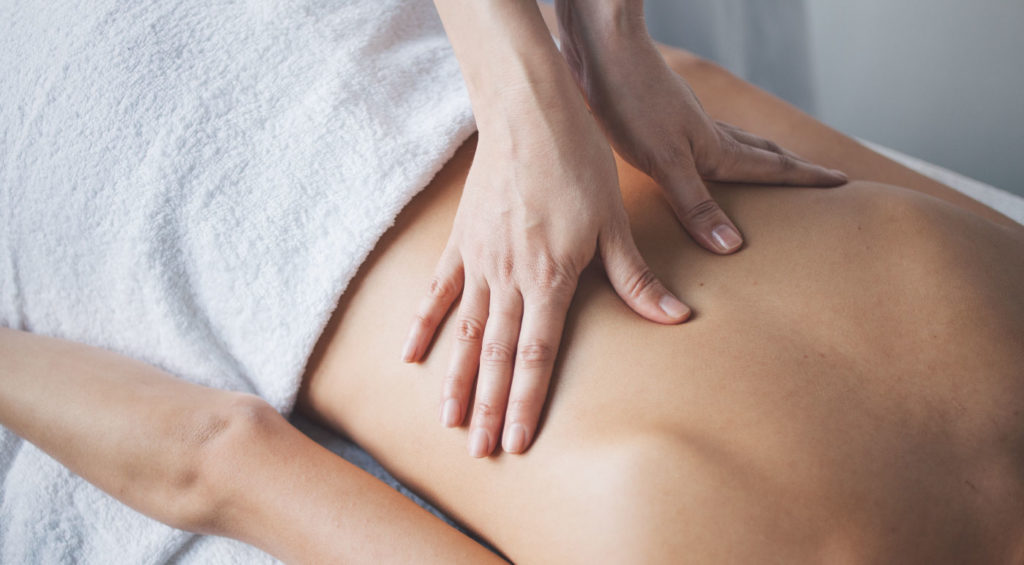 Getting a massage should be a time for healing, restoring, and rejuvenating. Using massage oils filled with healthy cannabidiol (CBD) takes it up a notch because it may help provide extra relief from stress, soreness, and tension.
Plus, massage oils are perfect for hydrating dry winter skin after a bath or shower. For the ultimate relaxing experience, we've curated a list of the 4 best CBD massage oils.
Getting a massage should be a time for healing, restoring, and rejuvenating. Using massage oils filled with healthy cannabidiol (CBD) takes it up a notch because it may help provide extra relief from stress, soreness, and tension. Plus, massage oils are perfect for hydrating dry winter skin after a bath or shower. For the ultimate relaxing experience, we've curated a list of the best CBD massage oils.
Enjoy A Relaxing CBD Infused Massage Oil With These Page Jumps!
---
The 4 Best CBD-infused Massage Oils
American Shaman CBD Massage Oil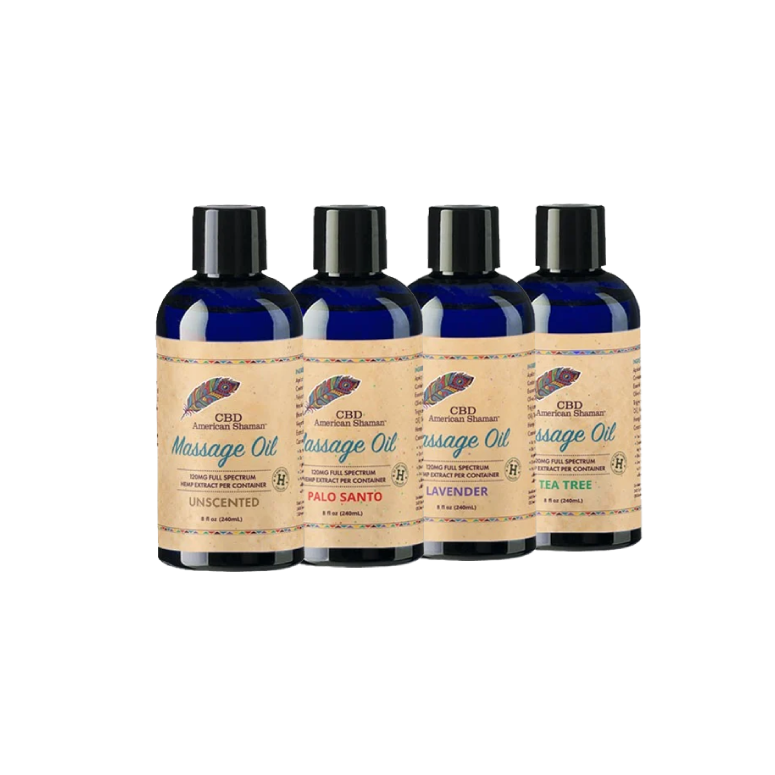 Highlights:
Terpene-rich
Made in the U.S.
Select from four formulations
Description:
Ingredients: sweet almond oil, hemp extract, apricot oil, MCT, CBD oil, essential oils
Pricing: $0.40 per milligram
Company: American Shaman's CBD Massage Oil comes in unscented, tea tree, lavender, or palo santo. Each bottle contains 120 milligrams of CBD and is infused with terpenes and essential oils to help melt away the day's aches, pains, and stressors. It comes in an 8-ounce cobalt blue bottle and is ideal for spoiling yourself or someone special. The oil can also be used after a bath or shower to hydrate the skin and leave it feeling as smooth as silk.
Shipping: Free shipping on orders over $99.
Returns: American Shaman will refund your order within 45 days if purchased from the website.
---
4 Corners Cannabis Grape Seed + Jojoba Massage Oil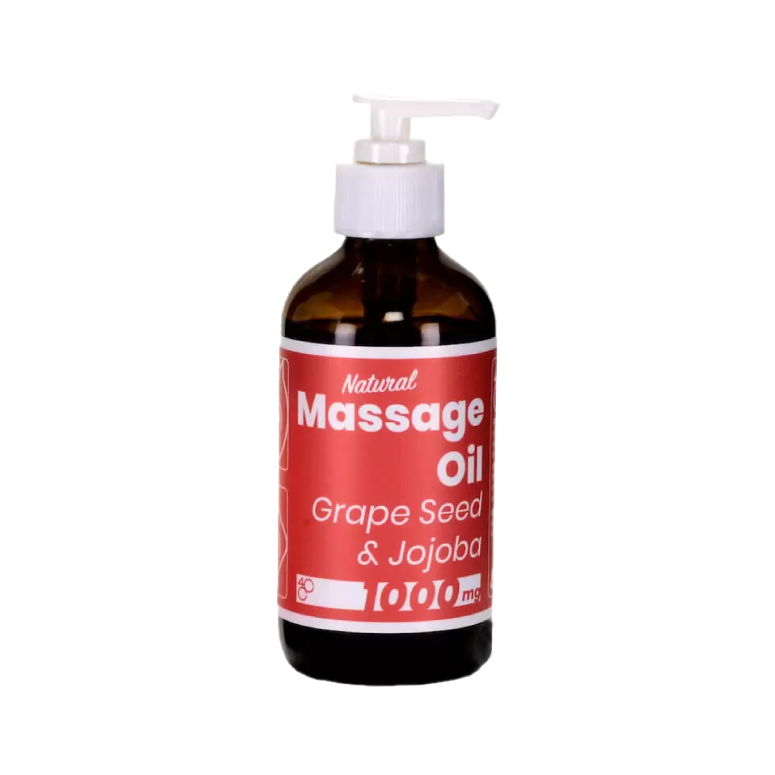 Highlights:
Five-star rating on Trustpilot
Seed to shelf operation
Food grade, non-GMO, organic ingredients
Description:
Ingredients: grape-seed oil, organic jojoba oil, complete-spectrum hemp extract
Pricing: $0.08 per milligram
Company: 4 Corners Cannabis is a true seed-to-shelf operation run by experts with more than 30 years of combined experience in the cannabis industry. The company's products are some of the best on the market, crafted with organic, non-GMO ingredients that have been carefully sourced. The brand's Grape Seed + Jojoba Massage Oil comes in a 500- or 1,000-milligram formulation and is made with grape-seed oil, jojoba oil, and complete spectrum CBD—a high-grade version of full-spectrum cannabidiol.
Shipping: Free shipping on orders over $100, $7.75 flat-rate shipping on all other orders
Returns: 30-day guaranteed return policy for all products. You will be issued a full refund, minus shipping costs.
---
Lazarus Naturals CBD Massage Oil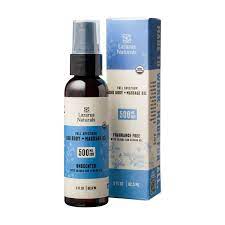 Highlights:
Excellent reputation
Extremely affordable
Kosher ethanol extraction
Description:
Ingredients: CBD, hemp seed oil, fractionated coconut oil, and avocado oil
Pricing: $0.04 to $0.08 per milligram
Company: Lazarus Naturals is an employee-owned brand with a strong commitment to fair pricing and ethical business practices. The company works hard to ensure that CBD is accessible to everyone, and this CBD Massage Oil is no exception. The most expensive size is only 0.08 cents per milligram of CBD, which is an incredible bargain for anyone looking for an affordable CBD massage oil. It is formulated with full-spectrum hemp extract and contains 50 milligrams of CBD in one tablespoon.
Shipping: Free shipping on orders over $65 through CBD Direct.
Returns: When purchased through CBD Direct, unopened products returned within 30 days are eligible for a full refund.
---
Moon Mother Hemp CBD Massage Oil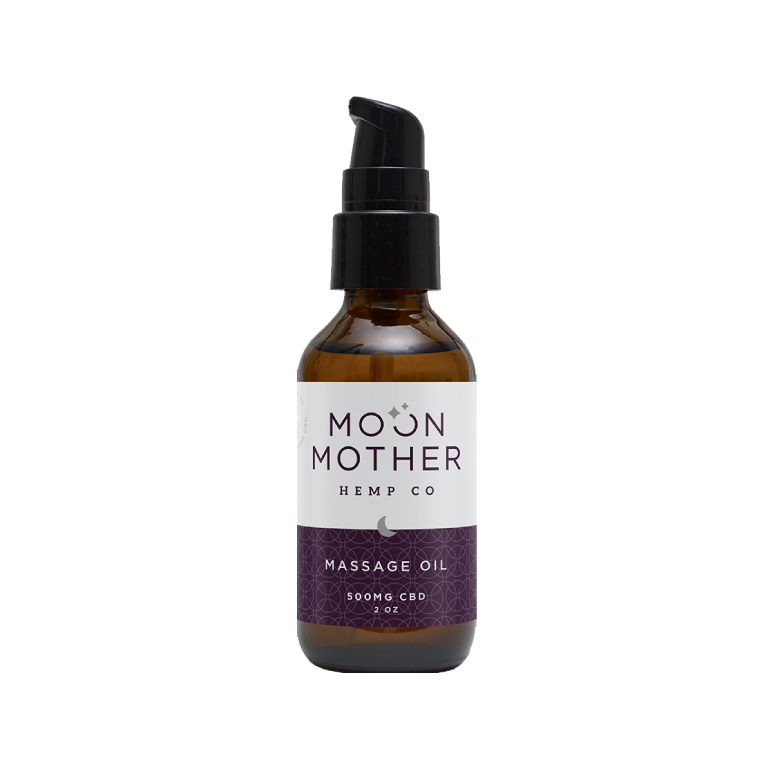 Highlights:
Women-owned
USDA-certified organic
Sourced from Colorado hemp
Description:
Ingredients: jojoba oil, lavender essential oil, full-spectrum hemp extract,
vitamin E (Mixed vegetable tocopherols not from wheat)
Pricing: $0.10 to $0.12 per milligram
Company: If you're looking for organic and botanically inspired CBD products, Moon Mother Hemp is the place to shop. The brand uses certified organic ingredients and hemp sourced from Colorado to create its luxurious, gift-worthy offerings. Moon Mother's CBD Massage Oil is available in 500- or 1,000-milligram potencies and comes in a glass pump bottle. It's made with full-spectrum CBD and infused with lavender and jojoba oils for soothing end effective relief for tired, sore muscles.
Shipping: Free shipping on all U.S. orders over $50.
Returns: To receive a refund on a Moon Mother product, send back the product within 15 days of delivery, and the company will refund your purchase. Customers are responsible for original shipping charges.
---
What Is CBD Oil?
CBD oil is a type of edible or topical oil that contains CBD, a cannabinoid found in the cannabis plant. It can be sourced from both hemp and marijuana plants, although hemp plants have the highest concentration of CBD, and most of the products on the market today are derived from industrial hemp grown for that purpose.
To be sold online or in most states, CBD oil can contain no more than 0.3% tetrahydrocannabinol (THC) in dry weight. This means it won't get you high or cause cognitive impairment like a marijuana-derived product might.
Full-spectrum products contain all of the cannabinoids of the plant, plus plant matter, amino acids, and other beneficial chemicals. Some producers go a step further and remove all trace amounts of THC from their products. In this case, the product is considered to be a broad-spectrum CBD product or an isolate product.
Can You Use Any CBD Oil as Massage Oil?
Not all CBD oils are created equal. Most of the oils and tinctures designed to be ingested are created to have high CBD concentrations in a small amount of carrier oil. You use a dropper to measure your dosage and place it under the tongue or add it to a drink.
Topical CBD products like massage oils come in larger bottles and have a higher carrier-oil-to-CBD-oil ratio. This helps them last longer as they are intended to be spread over large areas of your body.
Health Benefits of CBD Massage Oils
It's vital to note that CBD is still relatively new to the marketplace, and researchers are still in the early stages when it comes to what CBD might do. Several health benefits have been associated with using CBD, but many reports are anecdotal, meaning they are first-person accounts that have not been confirmed yet by scientific studies.
The Endocannabinoid System
The endocannabinoid system in your body controls several vital functions, such as mood, memory, body temperature, hunger, and pain sensations. When cannabinoids bind to specific receptors in your neurons, they send signals to nearby cells to regulate these functions.
Your body produces some of its own cannabinoids, known as endocannabinoids. However, the body can also utilize cannabinoids found in plants, known as phytocannabinoids.
CBD is one such phytocannabinoid. When your body absorbs CBD, it circulates through your bloodstream until it binds to cannabinoid receptors in your body and brain. This can cause several possible effects, including:
Relaxation
Reduced stress and anxiety
Pain relief
Improved sleep
Neuroprotection
Reduced inflammation
CBD Absorption Through the Skin
Your skin is the largest organ of your body, but CBD cannot be absorbed into your bloodstream by applying it topically. Instead, it binds to cannabinoid receptors close to the surface. Many topicals work by rubbing or massaging them into the skin, and CBD massage oil is no different. It adds another dimension to something you probably already do and maybe more helpful and efficient than products you've tried in the past.
CBD has powerful anti-inflammatory properties, too, so topicals containing CBD may help ease sore muscles, joint pain, neuropathic pain, and other inflammatory aches. It may even help alleviate some troublesome skin disorders.
Methodology: How Do We Determine the Top CBD Massage Oils?
At the top of our list, third-party lab testing is the most critical factor when it comes to deciding whether a CBD product makes our list or gets dropped. Customers deserve to know the details, like the amount of cannabinoids and terpenes in each product, along with potential contaminants or unwanted compounds. Worthwhile brands always have this information readily available for their customers to look over.
It wasn't that long ago that labels on CBD products were somewhat of a free-for-all. But as brands are realizing that consumers want—no, demand—clear labeling, lots of companies have put their best efforts into clear labeling standards. We look for products that list ingredients, place of manufacturing, weight, the volume of the products, and potency.
Thanks to the Industrial Hemp Act, America has some of the cleanest hemp in the world. Whenever possible, we look for companies that source their products from hemp farms right here in the United States. Hemp picks up everything in the soil it is grown in, so it's essential that it is cultivated in clean and uncontaminated soil.
Prices among brands can vary pretty significantly, and consumers are often left wondering why one product is so much more expensive than a product that looks to be equivalent. When we calculate cost by determining the actual price per milligram of CBD, these differences become more apparent. It's the fairest way of determining whether you are getting the best deal or not.
User Experience/Customer Service
A good checkout experience, helpful customer service, and an easy-to-navigate website are all essential parts of the user experience. We look at all of these things when shopping for CBD products to determine who has the most helpful online presence. Good customer service is no longer optional in today's world, it's vital if you want to retain customers.
Possible Side Effects of CBD
CBD has a very high safety profile with a low risk of side effects, especially when used topically. While sublingual CBD may cause drowsiness, diarrhea, or changes in appetite, topicals have almost no side effects. The main thing is to do what you would with any other topical product that you apply to the skin: If irritation develops, discontinue use.
Additional Resources: