While large national companies tend to dominate the marketing of CBD, local boutiques offer a more soulful shopping experience altogether. At the best CBD shops in the midwest, you'll find knowledgeable and passionate staff who are willing to go the extra mile to ensure that you get what you're looking for!
CBD has become one of the most popular herbal extracts of all time, with at least one in four adults using the cannabinoid. From CBD oil to gummies to topical products like salves and lotions, nearly everyone has heard of cannabidiol.
CBD has gone mainstream, and while just a few short years ago it was hard to find in the midwest, America's breadbasket is bursting with great CBD shops and boutiques. In this article, RAVE traverses a dozen states to find 30 of the best CBD shops in America's Midwest.
What is CBD?
According to the National Library of Medicine, "Cannabidiol is a phytocannabinoid derived from Cannabis species, which is devoid of psychoactive activity, with analgesic, anti-inflammatory, antineoplastic and chemopreventive activities." Simply put, Cannabidiol (CBD) is a compound found in the resinous flower of marijuana. It doesn't get you high and may have numerous health benefits without side effects. Many people use CBD as a tool to improve their quality of life. The reported health benefits of CBD include: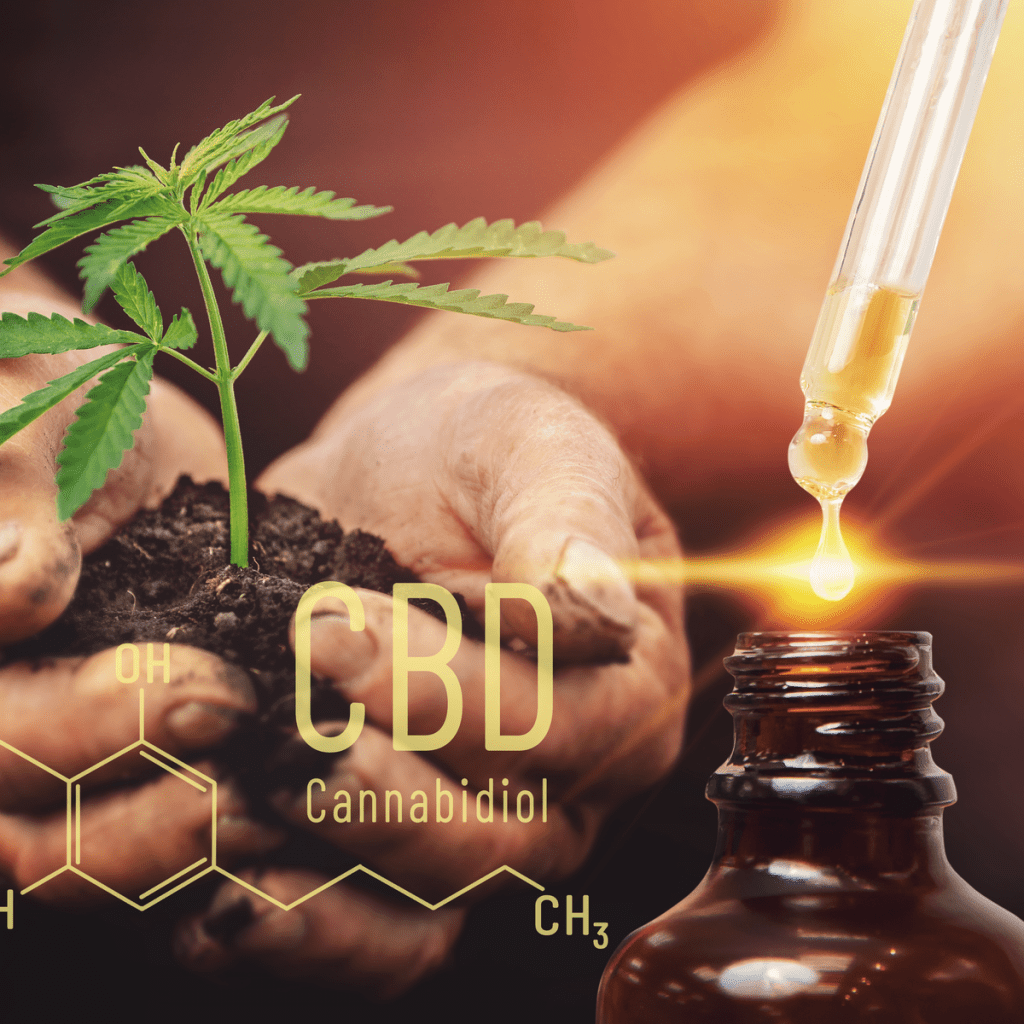 Boosting the immune system
Reducing cardiovascular disease
Pain Relief
Inti-inflammatory
Neuroprotective Properties
Anxiety relief
Depression Alleviation
Acne treatment
Nausea relief
Insomnia treatment
What Is the Endocannabinoid System?
CBD affects endocannabinoids, the natural cannabis-like molecules created in the body. Endocannabinoids are part of a complex signaling system found in the body that promotes homeostasis by creating balance throughout the body.
The endocannabinoid system has endocannabinoids, receptors, and enzymes working together to balance our bodies. The ECS helps regulate various biological processes, such as immune function, mood, sleep, digestion, temperature regulation, and pain signaling.
Broad Spectrum, Full Spectrum, or Isolate?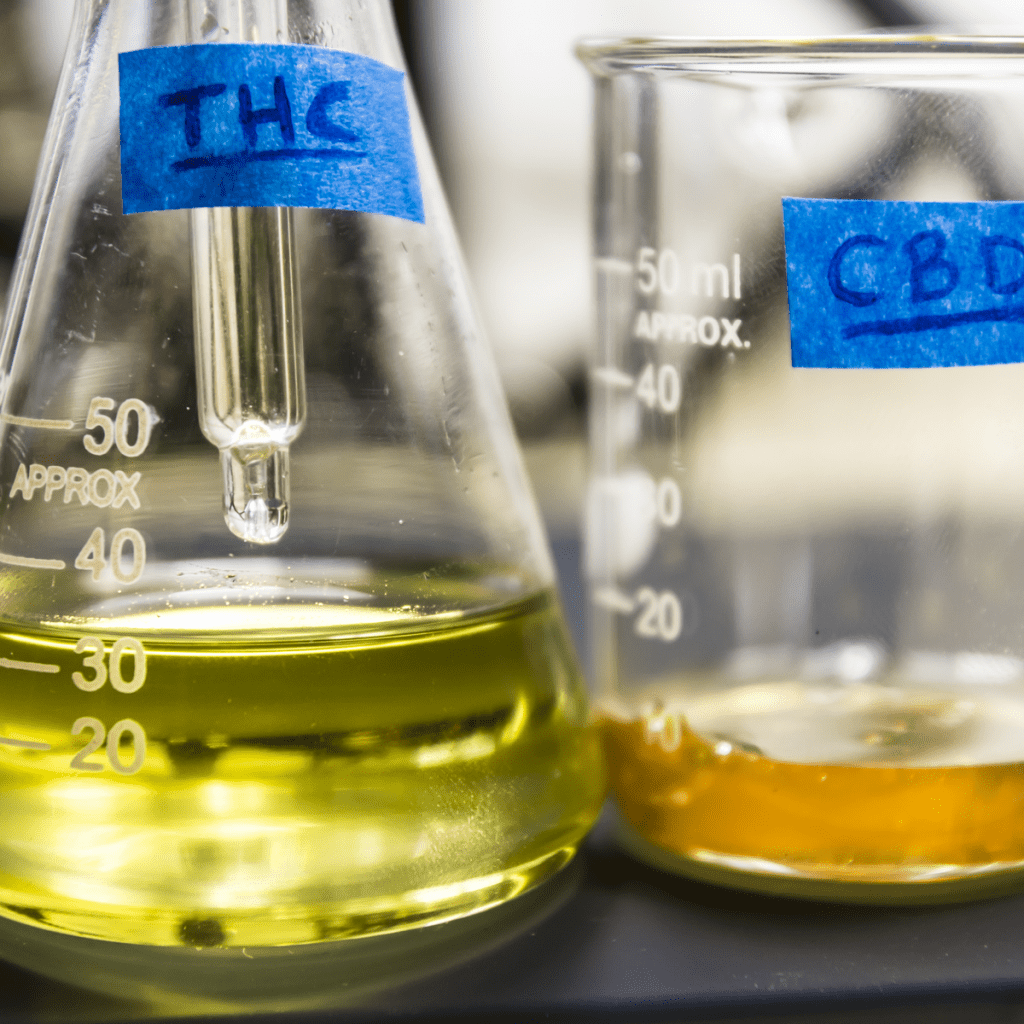 When searching for the right CBD products for you, it is vital to know the different forms of CBD:
Full-spectrum CBD contains trace amounts of tetrahydrocannabinol (THC), which is the active ingredient in cannabis.
Broad-spectrum CBD products contain no THC however, they may include other cannabinoids and naturally occurring compounds in hemp.
CBD Isolate is an entirely pure CBD product, which means that it contains no additional cannabis compounds other than this one cannabinoid.
What is CBG?
After CBD and THC, CBG is the most commonly seen ingredient in hemp products.
The stem molecule of the cannabis plant, cannabigerol (CBG), produces all of its other cannabinoids. Think of CNG as the "mother of all cannabinoids ."When CBG is taken with other cannabinoids, the effects of the cannabinoids are boosted, creating what is known as "the entourage effect."
CBG has no known side effects and is not psychoactive (meaning you won't get high). CBG also has unique benefits not found in other cannabinoids. Cannabigerol is popularly used as an antibacterial, muscle relaxant, and neuroprotectant.
What About Delta 8 and Delta 9?
CBD shops and dispensaries commonly carry delta-8 products claiming they contain less than three percent THC, yet people report it making them feel "high." So what is delta-8, and what is it compared to delta-9?
Delta-8 THC produces similar effects to delta-9 THC, yet is significantly less potent. Delta-9 refers to the classic psychoactive compound found in marijuana. Almost all delta-8 THC on the market today comes from hemp-derived CBD. To put it scientifically, the delta-8 compound is an analog of the delta-9 compound. Despite their similarity in structure, their atomic bonds are arranged differently, so they possess other properties.
While delta-8 is not legal in all states, the 2018 Farm Bill has opened up its sales for most of them.
What Is Kratom?
You will notice a few shops on our list also specialize in kratom. It makes sense that CBD shops would also carry kratom because it is a natural substance with similar reported health benefits. Kratom has been increasing in popularity in the United States since the mid-2000s, and new online kratom vendors and walk-in shops pop up daily. But what is it?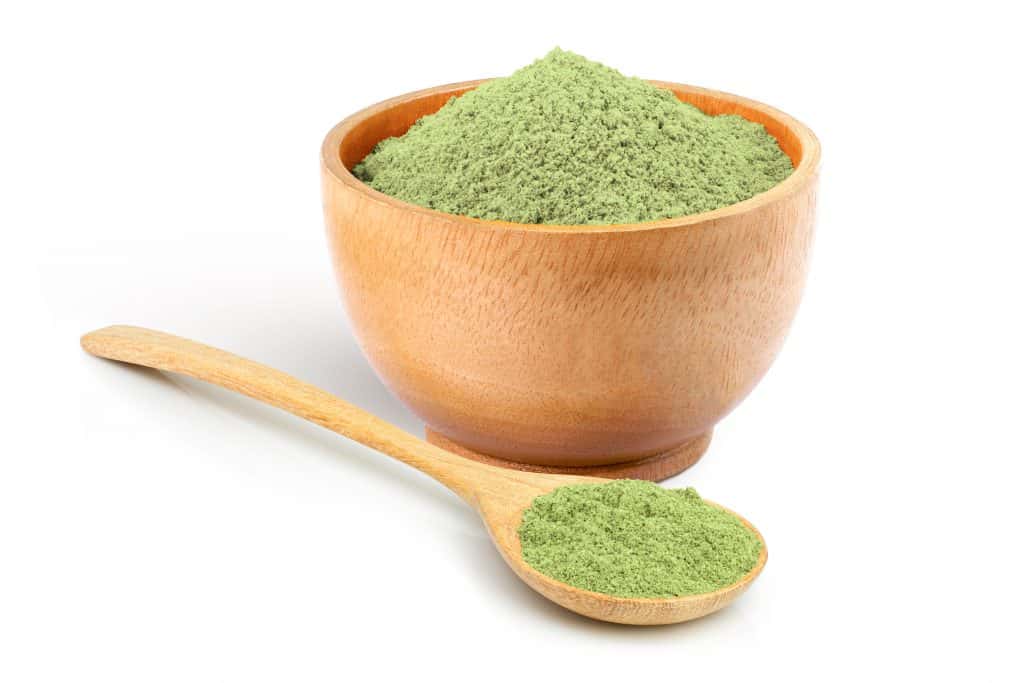 Kratom is a botanical supplement made from the leaves of the Mitragayna Speciosa tree found in Southeast Asia. These leaves are dried and ground into a fine powder. Users brew teas, swallow the raw powder, or take it in capsules.
The reported benefits of kratom are pain relief, mood boost, and energy when taken in small amounts and relaxation and better sleep when taken in higher amounts. In addition, this botanical has become very popular as an opiate withdrawal relief tool, with some users claiming it saved their lives. While kratom is not legal in every state, we verified that the shops selling kratom on our list are doing so legally.
Is CBD Legal?
Marijuana legality is relevant due to THC-legal states offering CBD products derived from both marijuana and hemp. It is now common for products to contain a combination of CBD, THC, and other hemp derivatives.
In addition, as a result of the Agriculture and Nutrition Improvement Act of 2018 (aka the 2018 Farm Bill), CBD products can now be produced and sold in the US at the federal level, as long as they contain less than .3% of THC. As a result, hemp and its byproducts were removed from the list of controlled substances, enabling the federal government to legalize CBD products that contain delta-8 as well.
Where Can I Buy CBD in the Midwest?
CBD products are widely available in all 50 states due to the Farm bill. This means CBD dispensaries, boutiques, and stores are continually popping up all over the place. While they are not hard to find, knowing which ones carry only the best hemp oils and other CBD products is imperative. 
We have made your search easy with our list of the 30 Best CBD Shops in The Midwest. Of course, people have been debating what constitutes the midwest region for years, so we've gone with the Census Bureau's definition, which includes these twelve states: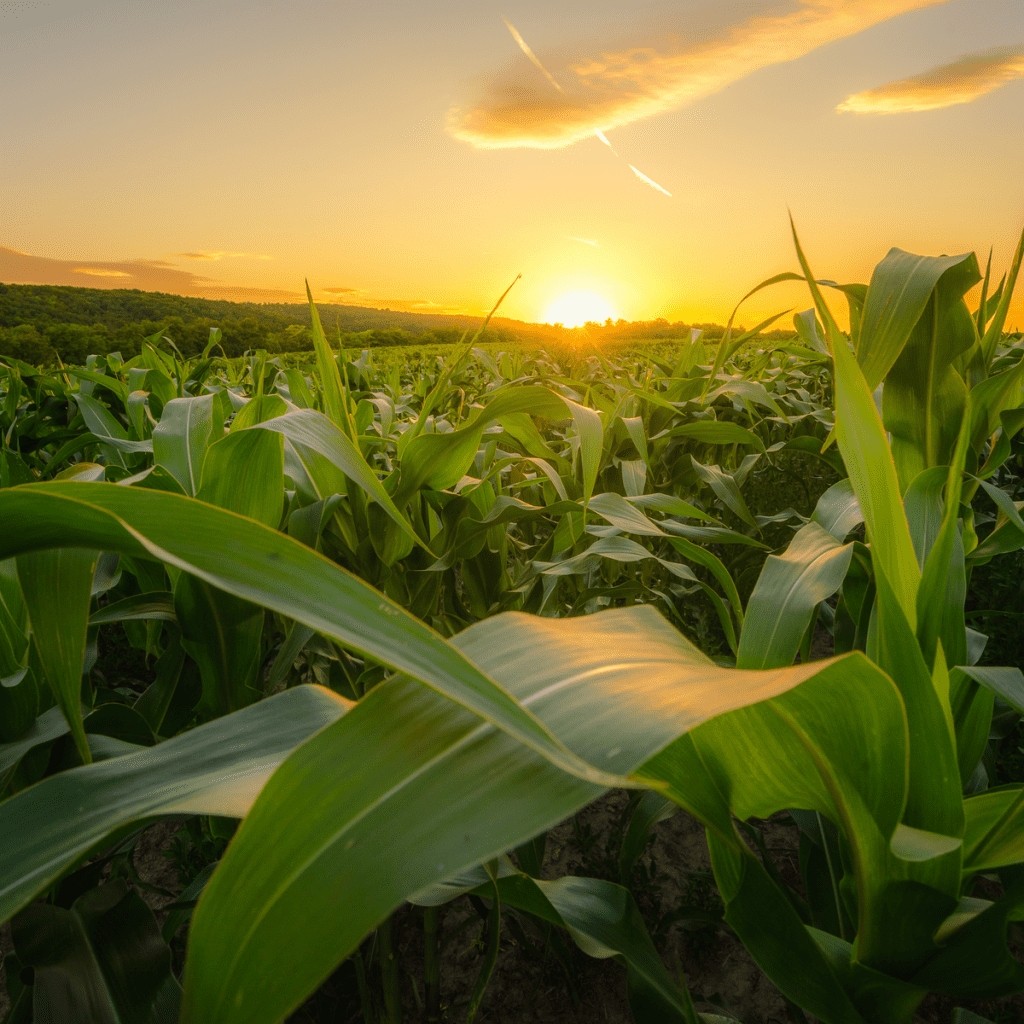 Illinois
Indiana
Iowa
Kansas
Michigan
Minnesota
Missouri
Nebraska
North Dakota
Ohio
South Dakota
Wisconsin
The Best CBD Stores in the Midwest: Our Methodology
There are hundreds of dispensaries, cannabis shops, and CBD retailers in the Midwestern United States, so narrowing them down to just 30 was a challenge. First, we analyzed all the top-rate CBD stores in all 12 states. Then, we narrowed them down according to popularity, selection, location, and level of service. However, we haven't ranked these shops in any particular order. Instead, they are categorized by state to make it straightforward for our readers to find CBD in a specific region.
Notably, if you can't make the trip out to the Midwest, you can bring CBD from the Midwest to you. Most of the shops on our list (especially those carrying their own formulations) have online stores and will ship all over the country.
Midtown Omaha
American Shaman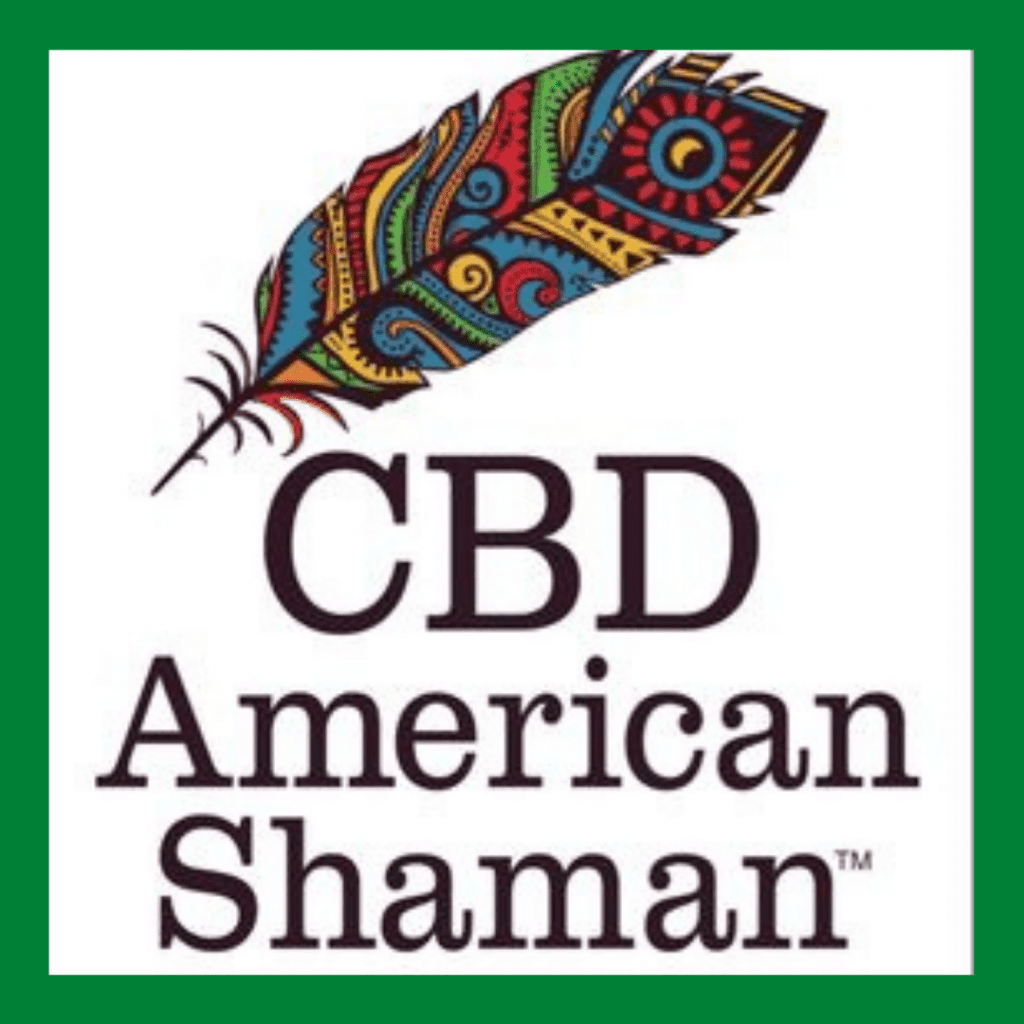 Where: 5115 Leavenworth St, Omaha, Nebraska
Hours:
Monday – Thursday – 11am – 7pm
Friday – Saturday: 11am – 6pm
Website
We know you have already heard of American Shaman CBD stores. They are splattered across every state in every US region. But they get a spot on at least one of our lists for their sheer quality. The gigantic product line, knowledge of what works, the vast amount of convenient locations, and generous return policy put them at the top of the CBD industry. American Shaman uses nanotechnology in all processing to increase bioavailability, and we love that. The Midtown Omaha location is an excellent place to shop for all of your CBD needs. Popular menu selections include:
Water Soluble CBD, Full Spectrum Hemp Oils
Topical CBD Creams
Canine CBD Hemp Oil Tinctures
CBD Lip Balms
Concentrated Hemp Oil Capsules
---
Illinois
Illinois is home to the Windy City, the Chicago Bears, Al Capone, and two of the very best shops on our list. It is fully legal to possess any form of cannabis in Illinois as long as you are over 21 years of age. However, there are limits on the amount one person can hold.
Hempology CBD Store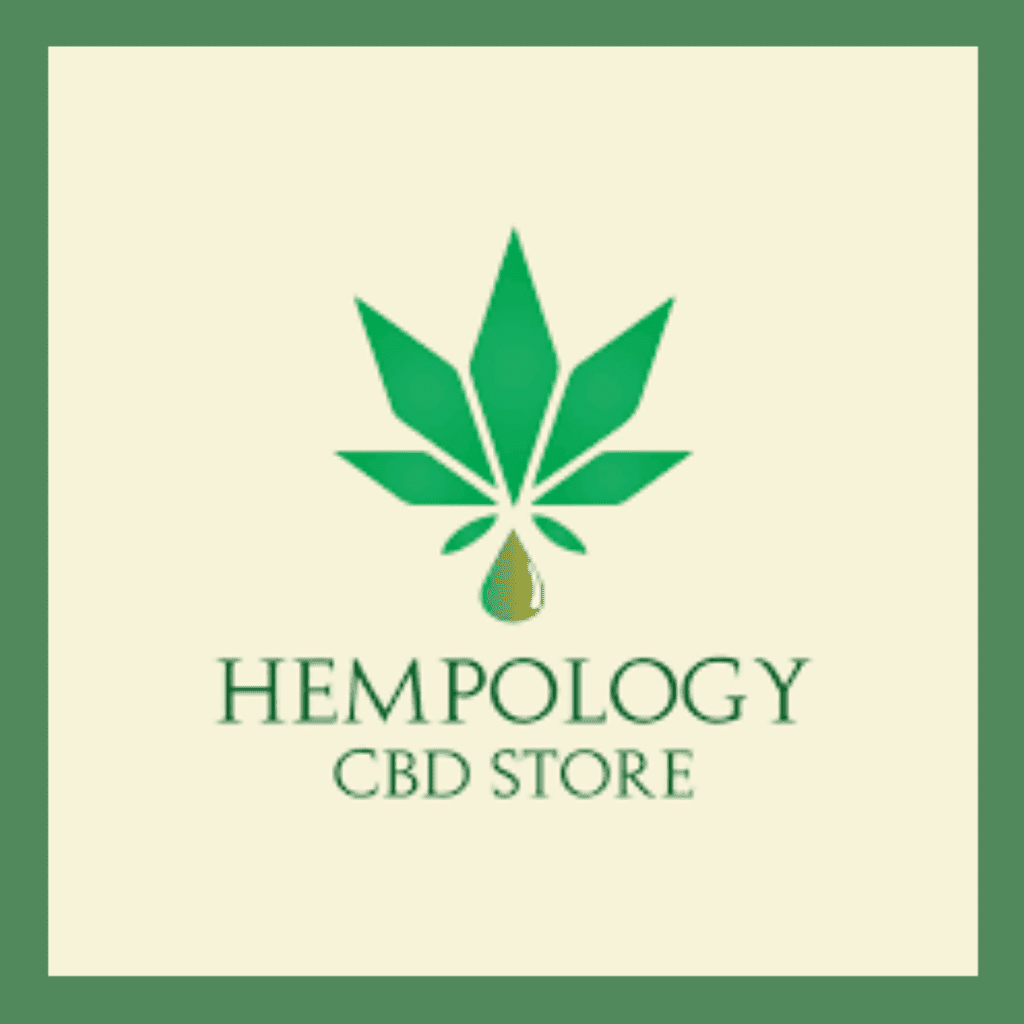 Where: 14831 Founders Crossing, Homer Glen, Illinois
Hours:
Monday – Sunday: 11am – 7pm
Walk into this CBD store, and it feels like a modern coffee shop. The dim-lighting and brown earth-tone hues inside Hempology CBD Store in Homer Glen, Illinois, is welcoming and comfortable. But it isn't just the interior decorating that gives Hempology CBD Store a spot on our list. The CBD products curated and sold here are of stellar quality. With the myriad of brands to choose from, there is something for everyone. Popular menu selections include:
Buddha Teas brand CBD Teas
Well Being brand CBD Nano Mist Inhaler
Chronic Vandy CBD suckers
Pure Spectrum brand CND Moisturizing Lotions
Growing Green brand CBD Enhanced Pain Gel
---
Indiana
The Hoosier State is the home of the Indiana Colts, the Indy 500, and two excellent CBD shops. The shops here contain only cannabis products with less than 0.3 percent THC due to the illegality of marijuana in Indiana, both medical and recreational.
CBD Jubilee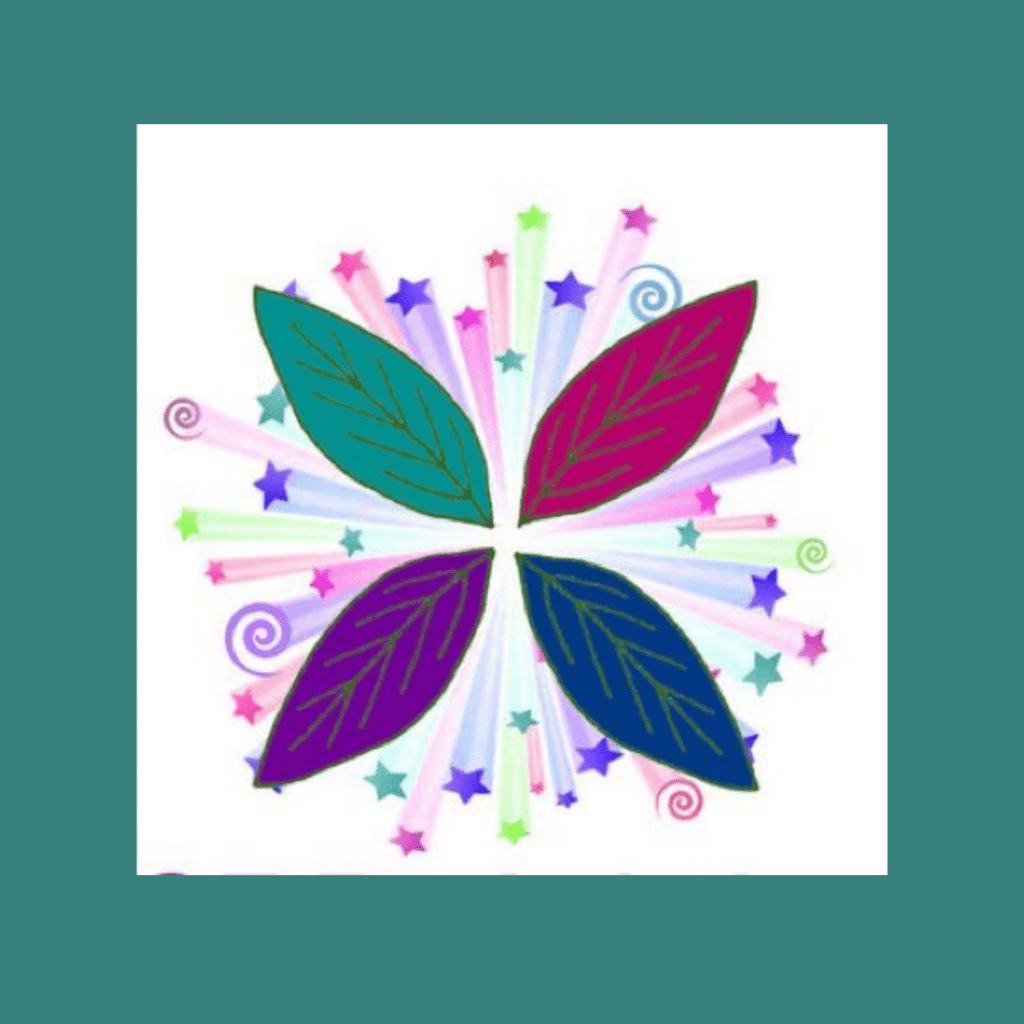 Where: 6418 Carrollton Ave, Indianapolis, Indiana
Hours:
Monday – Saturday: 11am – 6pm
This shop is owned and run by a holistic nutritionist with 17 years of experience. Owner, Alix Litwack, made her dreams come true by opening a store "designed to assist as many people as possible in finding balance." CBD Jubilee in Indianapolis, Indiana, takes great care in sourcing and offering only high-quality CBD products to improve the lives of its customers. They guarantee their products to be GMO-free and produced with nontechnology. The staff is friendly, knowledgeable, and attentive. Popular menu selections include:
Elope brand Double Chocolate CBD Meltaways
CBD Living brand CBD Gummies
Life Elements brand CBD Ache and Pain Relief Sticks
MedTerra brand MedOil CBD Tinctures
Mr. Moxey's brand CBD Calm Mints
---
Humanity Health CBD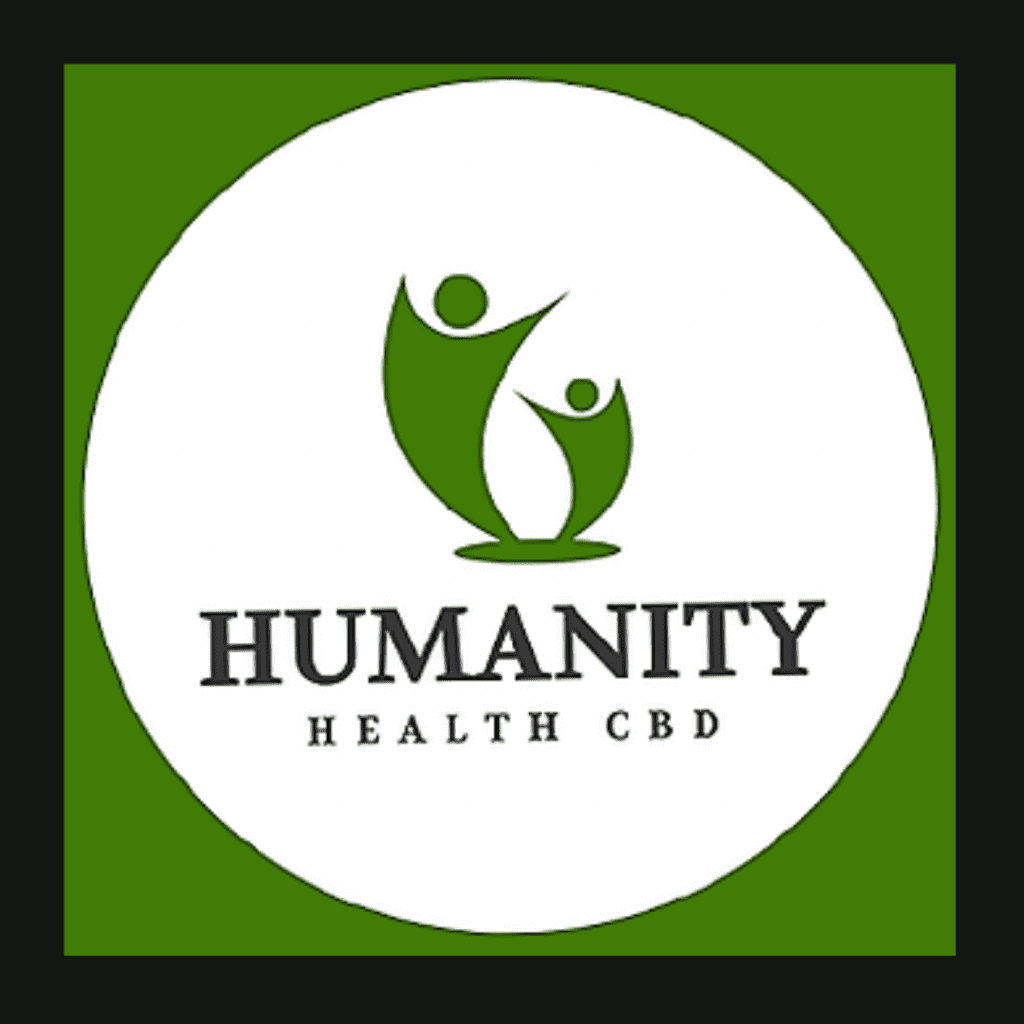 Where: 10242 East US Highway 36, Avon, Indiana
Hours:
Monday – Friday: 11am – 7pm
Saturday: 11am – 6pm
While this shop specializes in CBD, they also carry an impressive line of other cannabinoids (CBG, CBN, and HHC). In addition, Humanity Health CBD's customers can choose between various mushroom tinctures and hemp-derived THC products. The team of experts here is more than happy to help their customers make the best choice of CBD for them. They also produce helpful YouTube videos showcasing different products. Popular menu selections include:
Koi Complete brand CBD Gummies
Kill Cliff brand CBD Energy Drinks
Holistipet brand CBD Mobility Soft Dog Chews
Extract Labs brand CBD Muscle Creams
3Chi brand Full SPectrum CBD Vapes
---
Iowa
The Hawkeye State is the leading corn producer in the country and home to three of the best CBD shops on our list. While recreational cannabis use is illegal in Iowa, medical use is legal without age restriction.
Botanicanna Herbal Hemp Company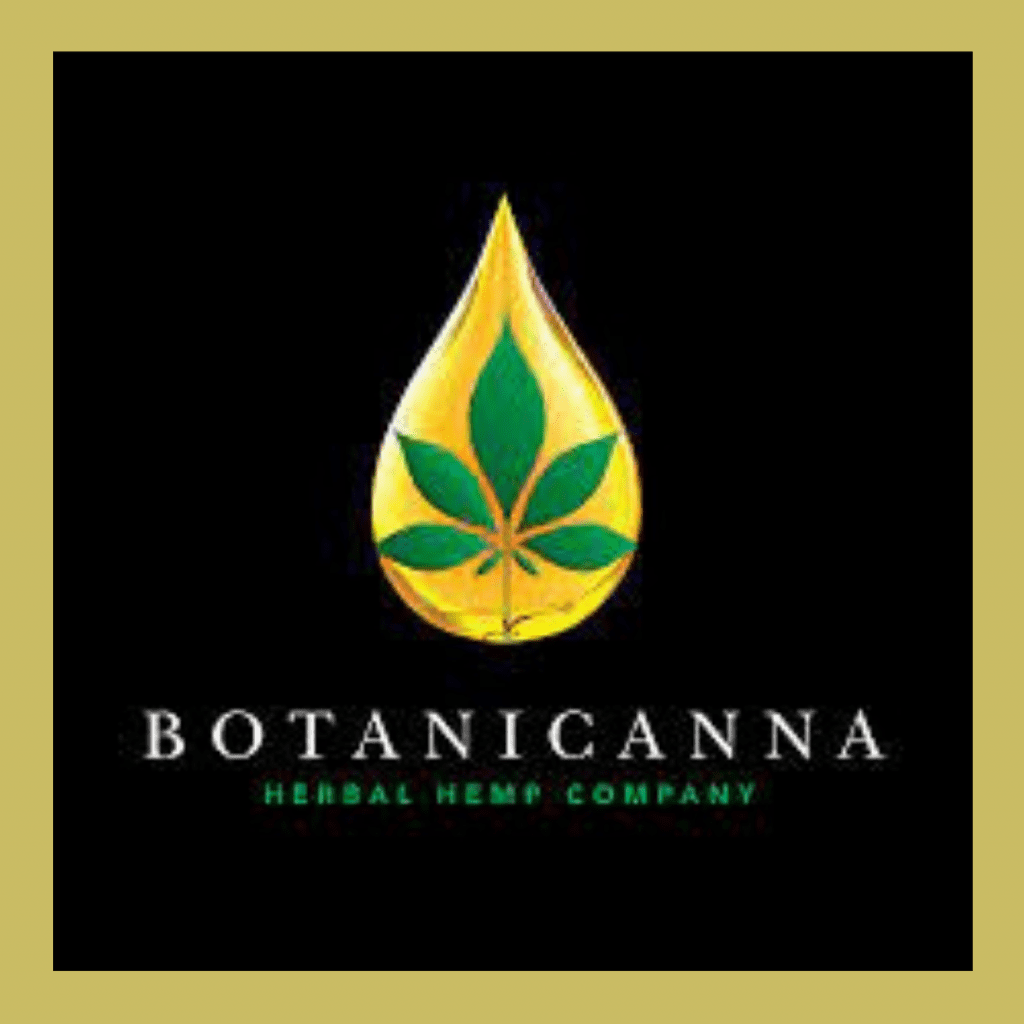 Where: 555 John F Kennedy Rd Unit 558, Dubuque, Iowa
Hours:
Monday – Thursday: 9am – 8pm
Friday – Saturday: 9am – 9pm
Sunday: 10am – 6pm
We love CBD shops that cultivate their own hemp and brand their own products. The next shop on our list does just that. Botanicanna Herbal Hemp Company specializes in CBD products derived from hemp grown on their farms in Wisconsin. The first shop opened in Illinois in 2018, with subsequent shop openings in Wisconsin and Dubuque, Iowa. Today, the Bainbridge family offers their own brand of CBD, THC, HHC, and other hemp products to improve their customer's health. They also provide high-quality CBD products from other name brands. Popular CBD menu selections include:
CBD Isolate Hemp Chews
Pet CBD Tincture Oils
CBD Isolate Sleepy Time Gummies
Relief Tropical Passion CBD Tincture Oils
CBD Infusionz brand Hemp Drop Lemon Lozenges
---
Corner Store Apothecary & Wellness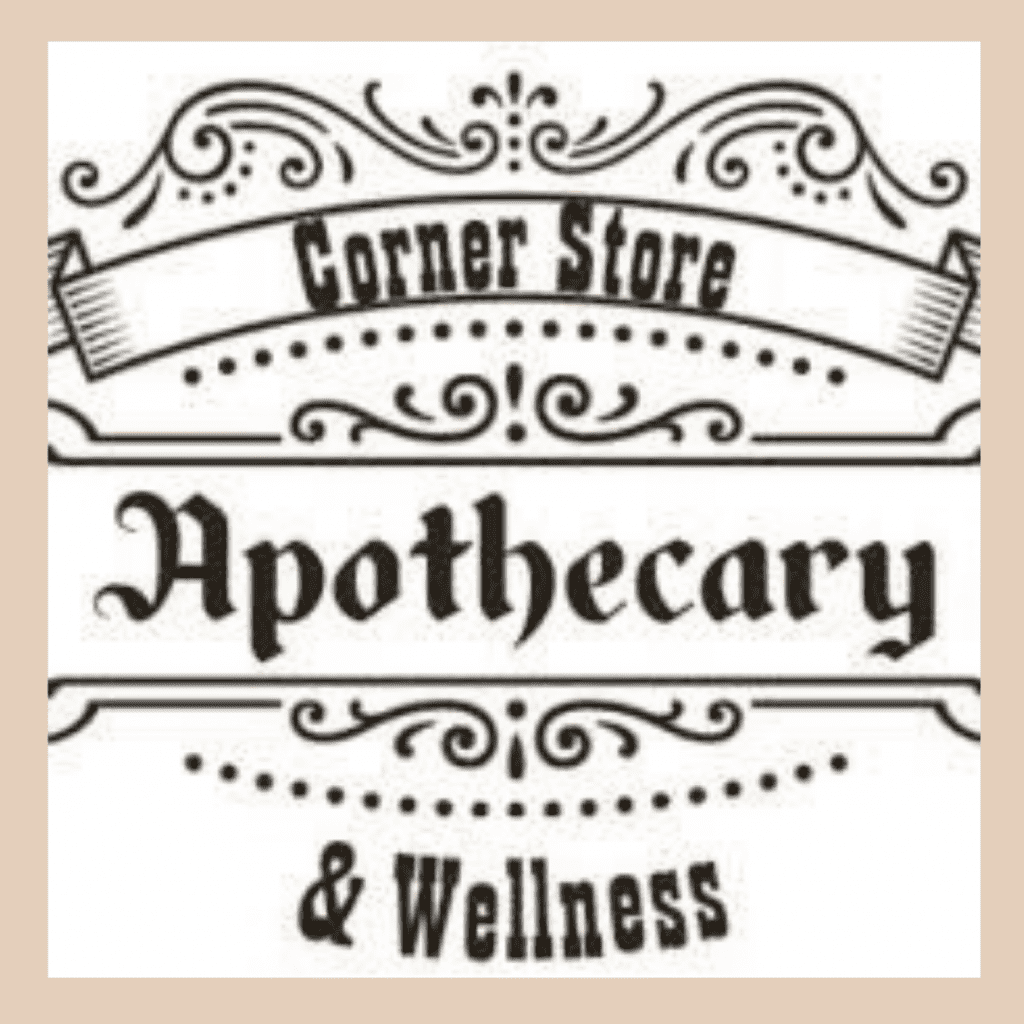 Where: 1612 C Street SW, Suite B, Cedar Rapids, Iowa
Hours:
Monday – Friday: 10am – 6pm
"A Modern Day Apothecary with an Old-Time General Store Vibe," as described on their website, this CBD shop is truly unique. Corner Store Apothecary & Wellness in Cedar Rapids, Iowa, is a holistic shop focused on the healing powers of CBD. They also offer educational courses such as Canvas Oil Paining and Essential Oils classes. Customers can browse various wellness products, jewelry, hemp clothing, essential oils, and more while visiting the shop for their CBD needs. Unfortunately, corner Store Apothecary doesn't have an online menu, but we promise a visit will be well worth it.
Meskwaki Organix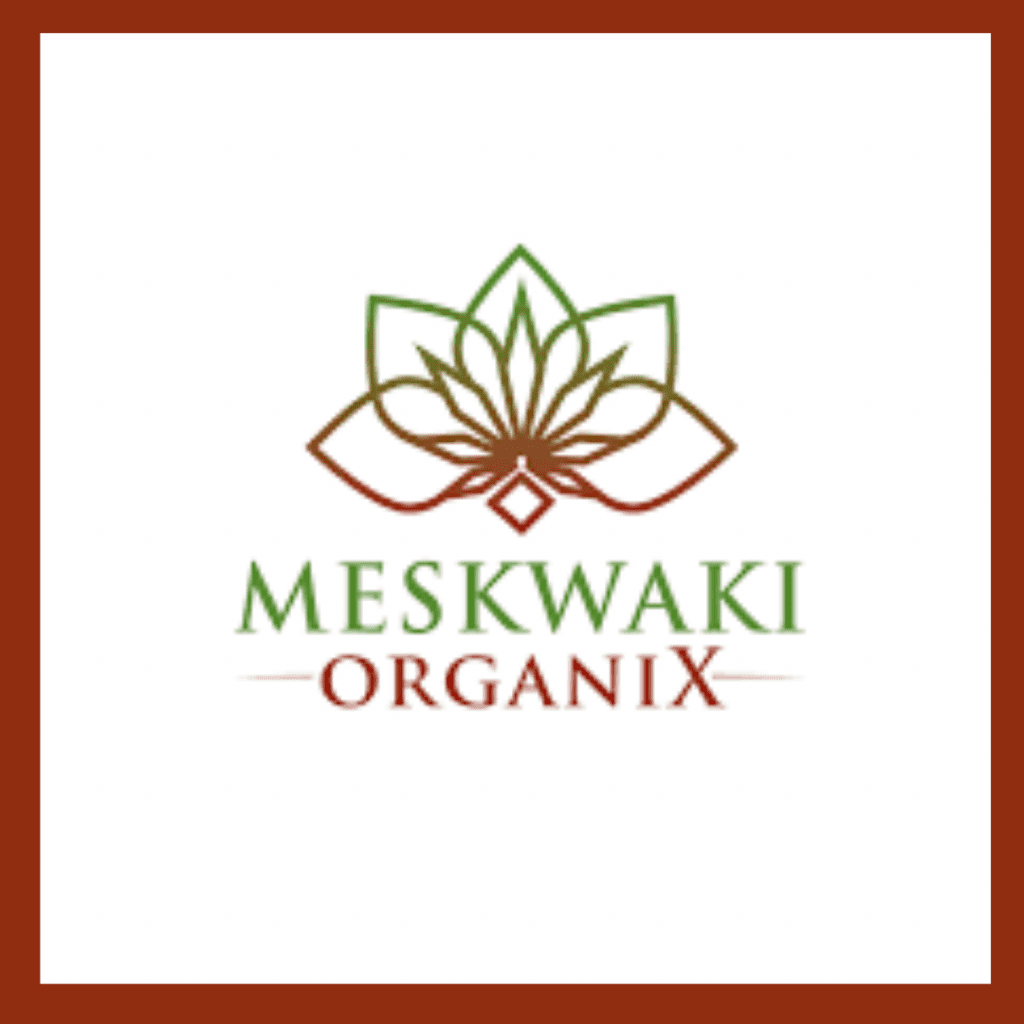 Where: 1494 US-30 Business, Tama, Iowa
Hours:
Monday – Friday: 9am – 5pm
Saturday: 9am – 3pm
Sunday: 9am – 5pm
We told you we love CBD shops that carry their own brand; here's another great one. Meskwaki Organix cultivates their hemp in Colorado and serves their high-quality product line out of their shop in Tama, Iowa. Their goal, "enhancing the lives of our customers naturally," is evident in their attention to detail and care for their customers.
While the Meskwaki Organix brand is unrivaled, they also carry other name-brand products. We especially love the more hard-to-find items like their Willie's Remedy brand hemp coffees. Popular CBD menu selections include:
No More Aches CBD Creams
Strawberry Lemonade CBD Gummies
THC-free Hemp Extracts
Full Spectrum Pet CBD Tinctures
Patsy's brand Peanut Butter CBD Nuggets
---
Kansas
"There's No Place Like Home" in the Tornado Alley state of Kansas. And there are no other CBD shops like the ones here either. With the illegality of recreational marijuana and the medical marijuana laws only allowing products that contain less than 5% THC, the CBD shops here strive to be different, and they are.
Organic Hemp Botanicals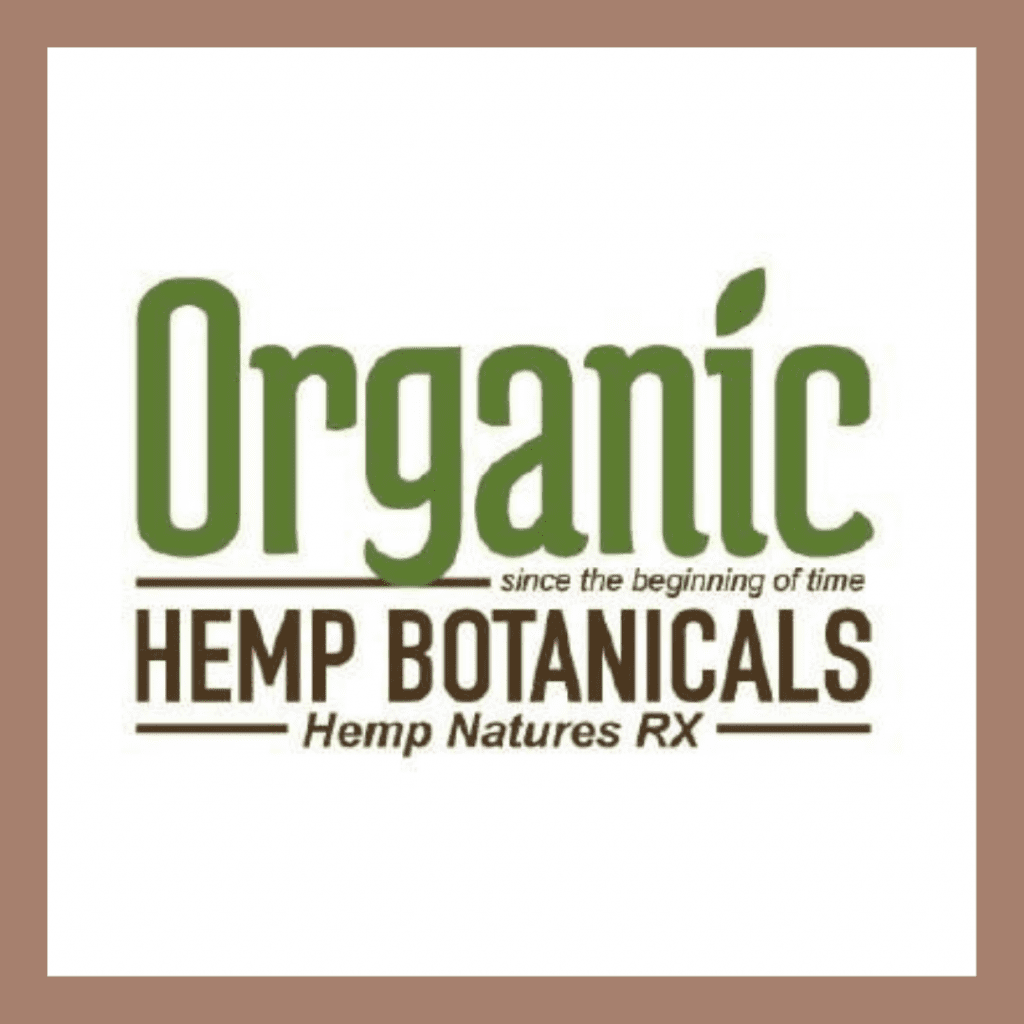 Where: 2003 E Santa Fe, Olathe, Kansas
Hours:
Monday – Friday: 11am – 530pm
Saturday: 11am – 5pm
Sunday: 12pm – 5pm
The next shop on our list stands out for its belief: "that people have a right to high-quality and fairly priced US-grown hemp-derived CBD products." Founded in 2015, Organic Hemp Botanicals is family-owned and operated. They take pride in their non-GMO, organically grown, hemp-derived CBD products. While the primary location is in Olathe, there are additional locations in Missouri and Texas. Popular menu selections include:
Elder Farms brand CBD Infused Elderberry Wellness Syrups
Dieu Gardens brand CBD Isolate-infused Vape Juice Pods
Dieu Gardens brand CBD Shampoos
Dieu Gardens brand Full Spectrum CBD Tinctures
Full Spectrum Hemp Flowers
---
CBD Nation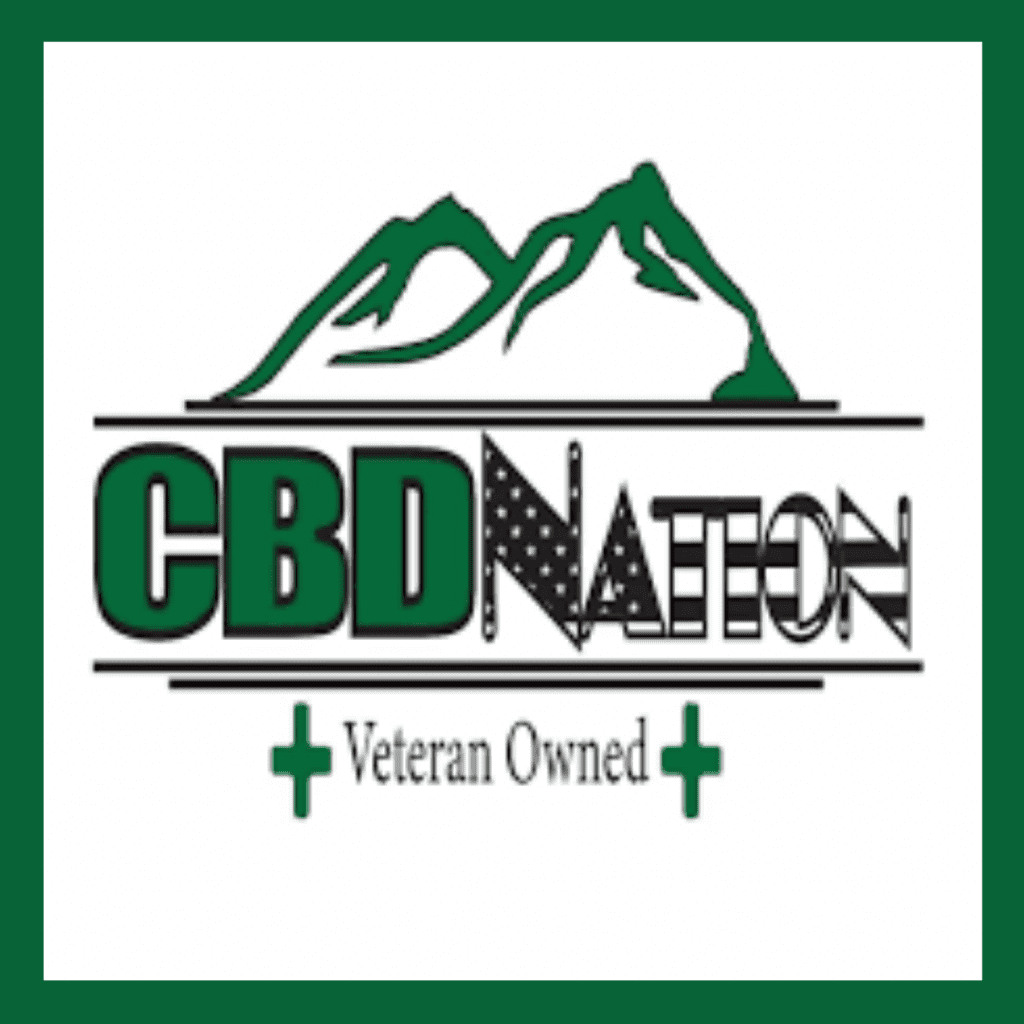 Where: 5835 Southwest 21st St, Topeka, Kansas
This veteran-owned CBD shop has an astounding number of rave reviews for its customer service. The Topeka location and the Hutch store are local favorites for everything CBD. CBD Nation's clean store and product selection are also commonly praised. "Amazing place. The staff is helpful, friendly, and very knowledgeable. Glad there's a place that can be trusted to sell 100% real cbd products. There's something for everyone there. For sure, going back for more bath bombs!" is just one of the reviews on Google.com. Popular menu selections include:
Pet Tinctures
Gummies
Bath Bombs
Freeze Gel
Topical Pain Relievers
---
Michigan
Ah, Michigan! The home of the Great Lakes, Ford Motor Company, and recreational marijuana freedom. Since 2018, persons over 21 years old can purchase and use THC products. Here are our favorite top three shops for CBD.
Golden Glow CBD Wellness Center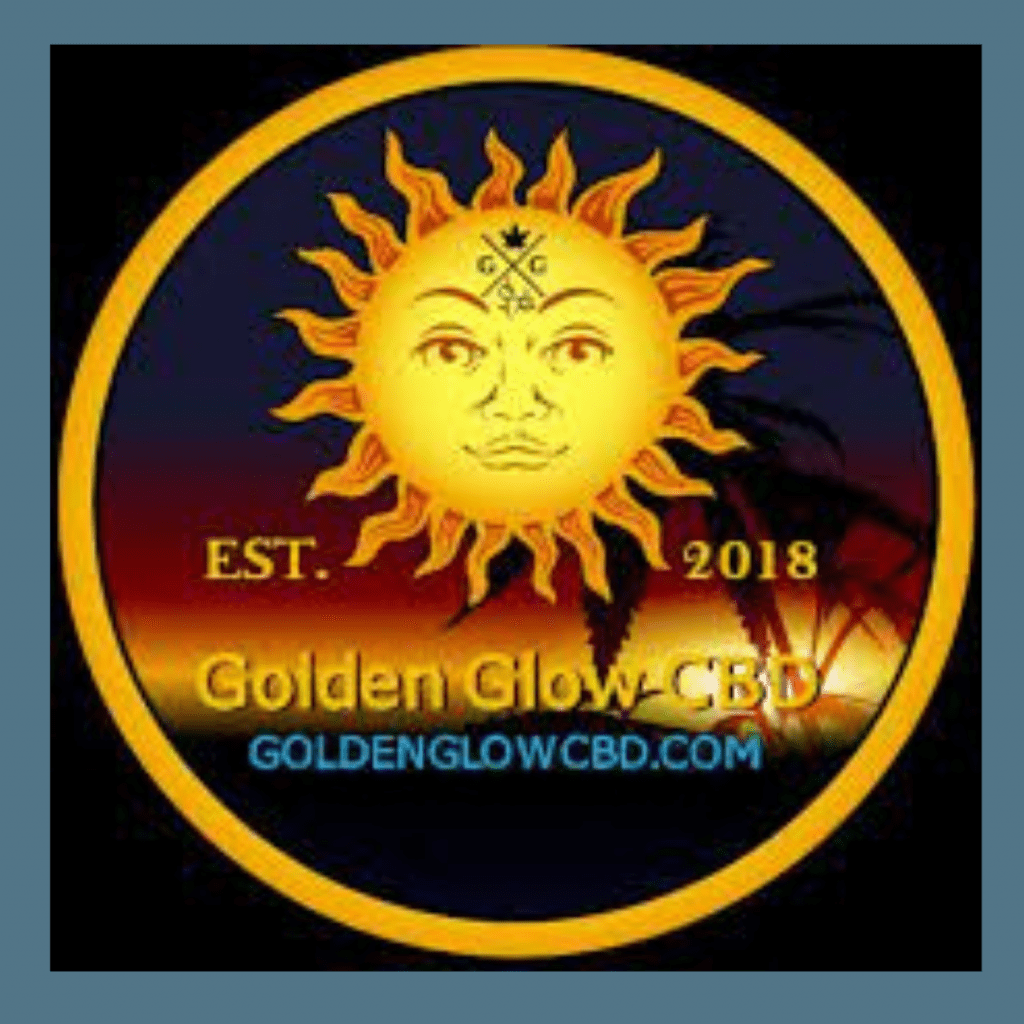 Where: 1046 Bell Rd, Niles, Michigan
Hours:
Tuesday – Friday: 12pm – 7pm
We really can't get enough of self-cultivated CBD companies. Golden Glow CBD Wellness Center grows its plants domestically in Oregon and Colorado and serves its loyal customers in Niles, Michigan. Golden Glow was founded in 2018 with the ideal "that everyone deserves access to premium hemp ."This shop believes so highly in their product (we do too), they carry no other brands. We also cant helo but to mention this shop as the owner of our favorite shop website. Not only does the "more" section contain everything you should know about CBD, but there is also a catalog! That's right, a digital page-turning, beautifully colored catalog of products. Popular CBD menu selections include:
Strawberry Infusion Skittlez CBD Tinctures
Vanilla Infusion Skywalker OG CBD Tinctures
CBD Muscle Roll-On Gels
CBD Relief Creams
CBD Soft Gels
---
Bloom City Club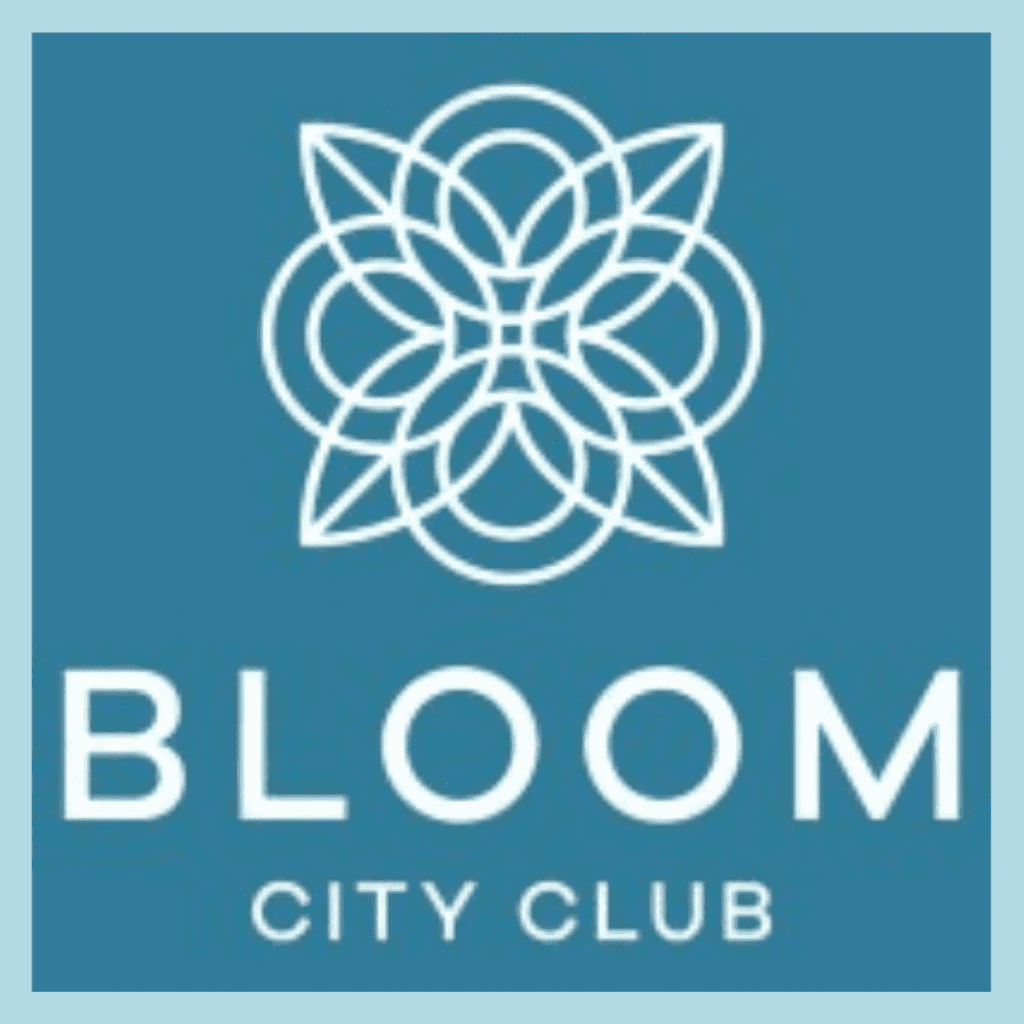 Where: 423 Miller Ave, Ann Arbor, Michigan
Hours:
Monday – Saturday: 9am – 9pm
Sunday: 9am – 7pm
The team at our next CBD shop claims to be "experts of the cannabis industry," and we agree. Bloom City Club in Ann Arbor, Michigan, takes special care to educate and serve their customers through their Blue Sage Health Consulting education arm.
They are actively involved in the community with their social outreach and local charity donations. There are additional locations in Battle Creek and Sturgis, making Bloom City Club one of Michigan's premier CBD and cannabis shops. Popular CBD menu selections include:
CBD Living brand Green Apple Gummie Rings
Vive CBD brand CBD Honey Sticks
CBD Living brand CBD Hand Sanitizers
Henotic Hemp brand CBD: CBG Capsules
Little Saints brand CBD Sparkling Waters
---
Mother Earth Natural Health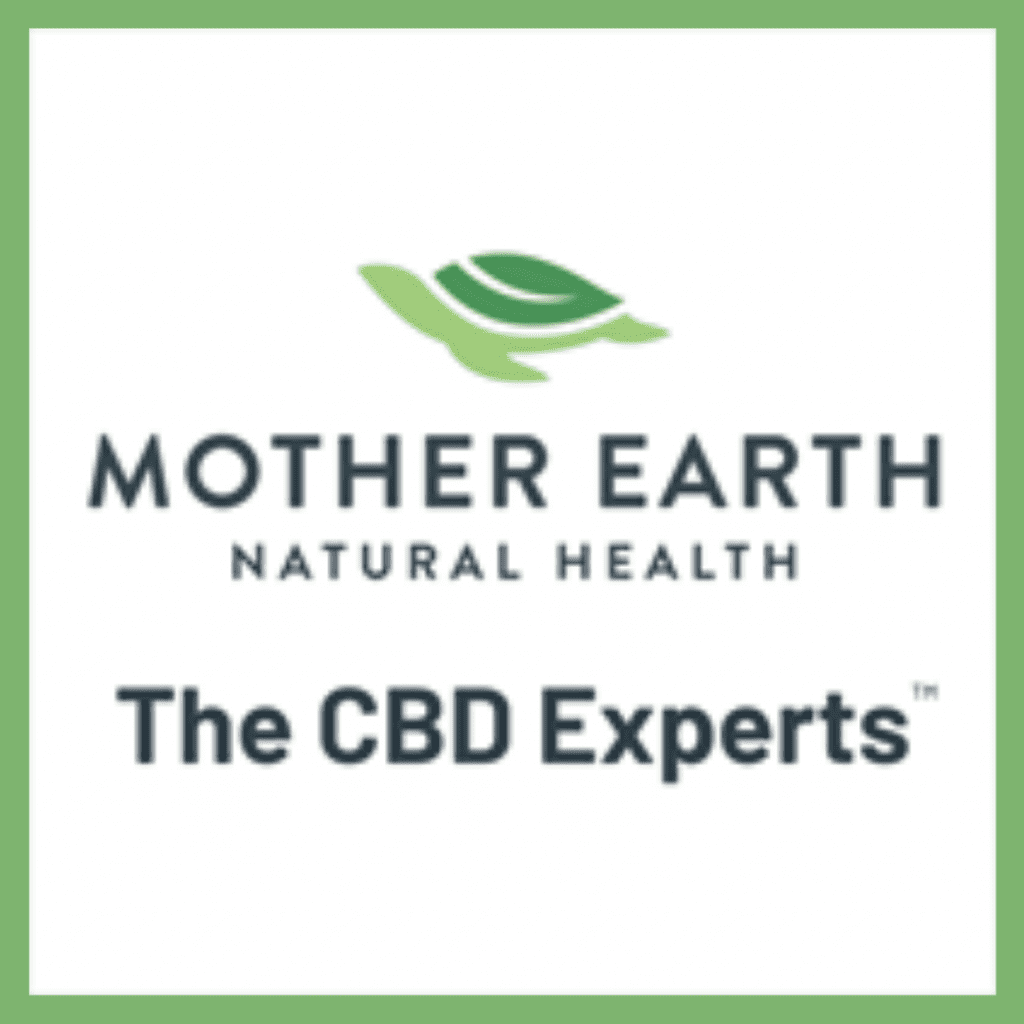 Where: 47403 Van Dyke Ave, Shelby, Michigan
Hours:
Monday – Friday: 11am – 6pm
Saturday – Sunday: 12pm – 5pm
An excellent choice for CBD products comes out of Shelby, Michigan. Mother Earth Natural Health has been open for just five years and has served over 25,000 customers. This shop takes meticulous care to ensure the high quality of its products. As stated on their website: "Less than 5% of the products they sample actually make it to the sales floor." Between the Shelby, New Haven, Royal Oak, and Chesterfield locations, Mother Earth offers more than 18 Brands and more than 375 products. While CBD is their primary focus, we love that they also carry essential oils and Himalayan salt lamps. Popular CBT menu items include:
CBD Clinic brand Pain Relief Ointments
CBD Living brand CBD Gummies
Huron Hemp brand CBD Tinctures
Charlotte's Web brand CBD Gummies
Gold Standard CBD brand CBD Vape Cartridges
---
Minnesota
The Gopher State is home to the Twin Cities and some great CBD shops. Even though only medical marijuana is legal in Minnesota, CBD shops are not short supply.
Nothing But Hemp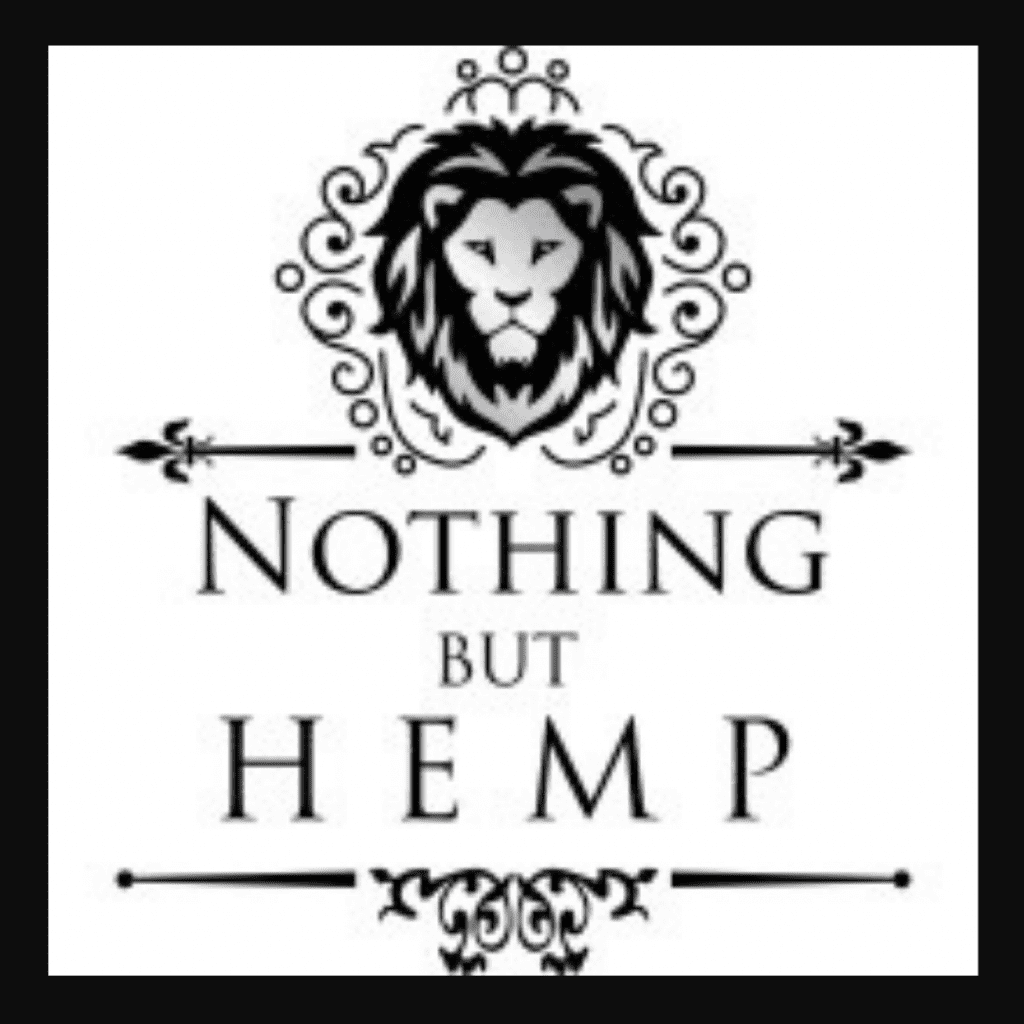 Where: 844 Grand Ave Saint Paul, Minnesota
Hours:
Monday – Saturday: 10m – 6pm
With locations in both of the Twin Cities and Forest Lake, White Bear Lake, Cloquet, four Florida spots, and a Nevada shop, Nothing But Hemp is a big contender in the CBD brand game. Featured in numerous newspapers and magazines, this shop is well-known. What caught our eye is the Virtual CBD Appointment option. Customers can book an appointment online and consult with a professionally certified CBD expert for product and treatment recommendations. The Nothing But Hemp brand CBD product line is even more impressive. Popular menu selections include:
CBD:CBG Plus Pain Complex Capsules
CBD with Curcumin Daytime Capsules
CBD & Mint Pre-rolls
CBD Pet Treats
Sleep Tinctures with CBD, Chamomile, and Melatonin
---
Simply Crafted CBD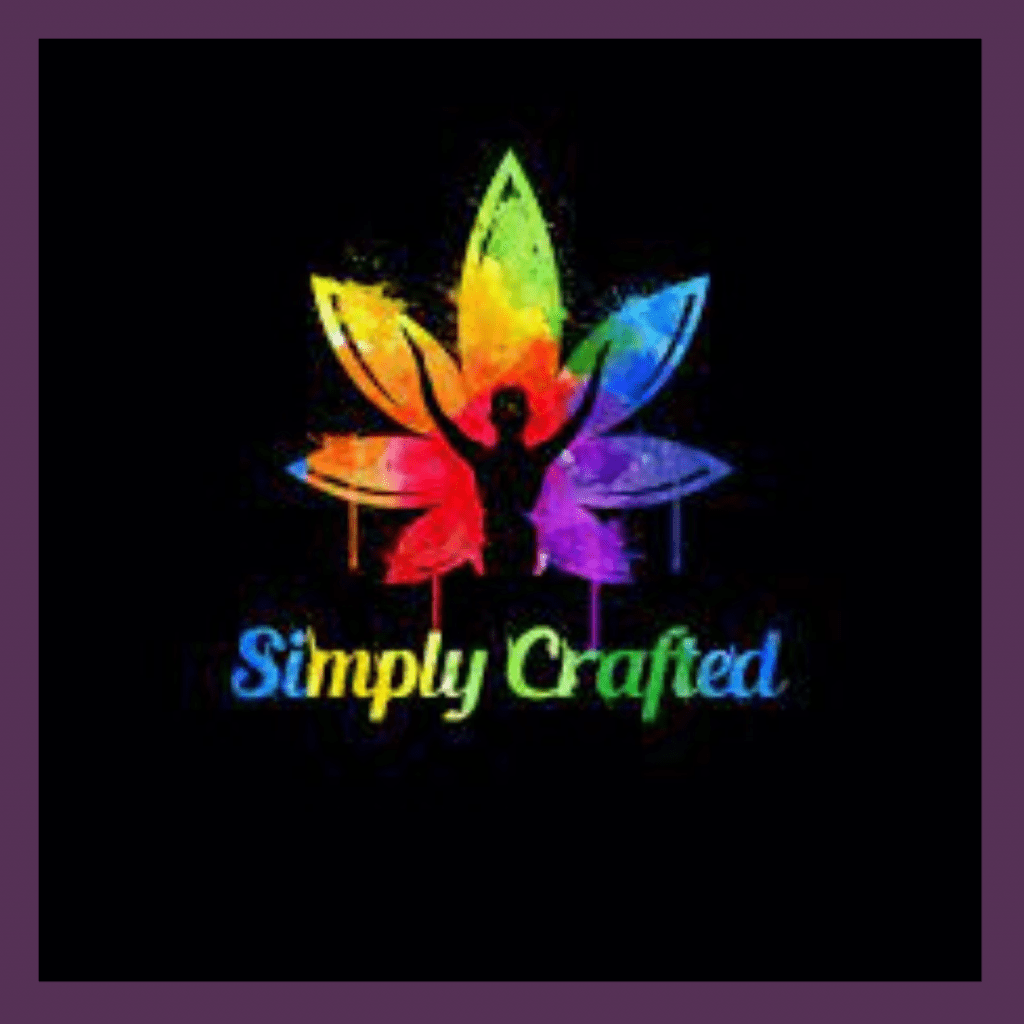 Where: 726 Central Ave NE Minneapolis, Minnesota
Hours:
Monday – Friday: 10am – 6pm
Saturday: 10am – 4pm
Minnesota's most extensive smokable hemp flower selection gives this next shop its place on our list. Simply Crafted CBD in Minneapolis doesn't just carry flower, though. Their brand-name CBD product line also includes some of the nation's best live Resin CBD extracts. Opened in 2019, Simply Crafted's mission is "to provide the best possible hemp-derived products while educating and advocating for marijuana law reforms." Popular menu selections include:
Strawberry Lemonade CBD Gummies
Invigorating Daytime Hemp Tincture
Strawberry Liquid CBD Syrup
Cold-Pressed Nano-CBD Softgels
CBD Peach Gummy Rings
---
Missouri
The Show-Me State, known for caves, lead, and bullion, hosts two of the fantastic CBD shops on our list. Only medical marijuana for persons over 18 years of age is legal in Missouri, making for many THC-free CBD options.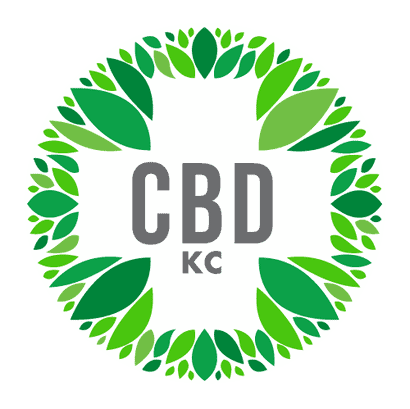 Where: 4279 Sterling Ave, Kansas City, MO 64116
Hours:
Monday – Sunday: 11am – 7pm
Website
"Natural Healing and Wellness" is the motto of our next CBD shop. Owned by an entrepreneur and a Chiropracter in Kansas City, Missouri, CBD KC has been helping people feel their best since 2018. They recently opened a second location in Blue Ridge Crossing to reach more people. CBD KC offers CBD healing solutions through an impressive selection of products, including tinctures, oil, and edibles. To see the menu, a visit to one of the CBD KC's beautiful stores is necessary.
---
CBD Kratom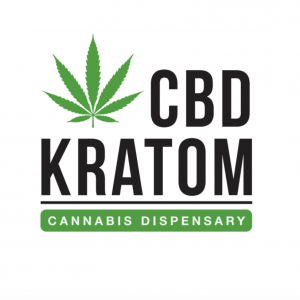 Where: 13035 Olive Blvd, St. Louis, MO 63141
Hours:
Monday – Friday: 8am – 10pm
Saturday & Sunday: 8am – 10pm
CBD Kratom is one of the fastest growing CBD brands in the country with 50 retail locations and an online store. Whether shopping online or in-store, you'll find a wide array of products of all kinds from edibles to extracts to topicals and vapes. But what makes this company special is their incorporation of kratom products. At CBD Kratom, you'll find products with 50 strains of pure kratom sourced directly from Indonesia.
For CBD purists, there's plenty on offer as well, such as the following options:
BeeZbee Terpene Oil TInctures

CBD caramels packs

CBD honey sticks
Chronic Candy CBD Lollipops
CBD Rejuvenation Skin Oil
---
The Green Dragon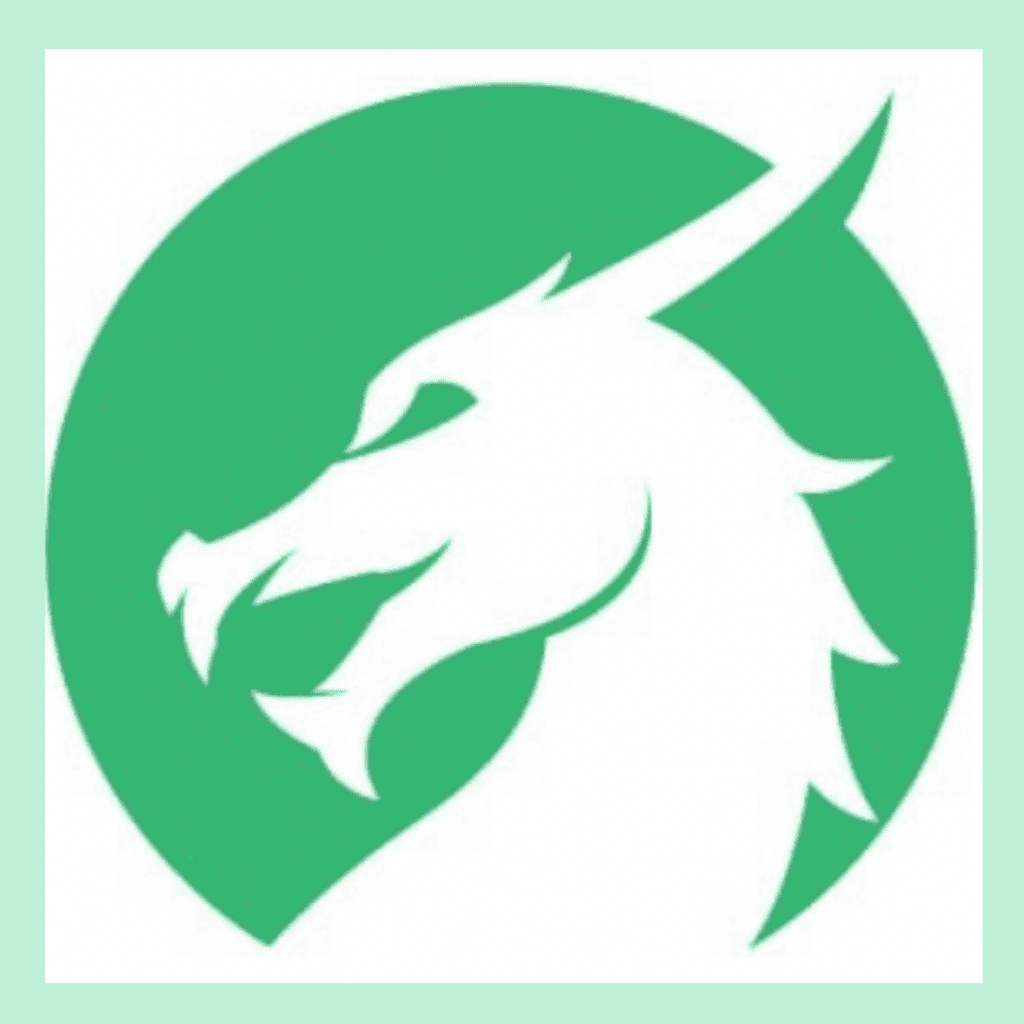 Where: 14856 Clayton Rd, Chesterfield, Missouri
Hours:
Monday – Saturday: 9am – 9pm
Sunday: 9am – 6pm
The founders of this CBD shop named it The Green Dragon for good reason. It symbolizes magic, balance, health, and growth. They strive to be "The most personalized and friendly CBD and Delta-8 store in St Louis". We liked that they offer the Green Roads brand as well as other renowned CBD brands. Popular menu selections include:
Just CBD brand CBD Gummies
Lazarus Naturals brand High Potency CBD Sleep Tinctures
Canna River brand Broad Spectrum CBD Oils
Green Roads brand CBD Muscle & Joint Heat Relief Roll-on
Green Roads brand CBD Coffees
---
Nebraska
The Cornhusker State is full of corn, antelopes, and, you guessed it, CBD shops.
All three shops on our list carry CBD exclusively per the illegality of medical and recreational marijuana in Nebraska.
CBD Remedies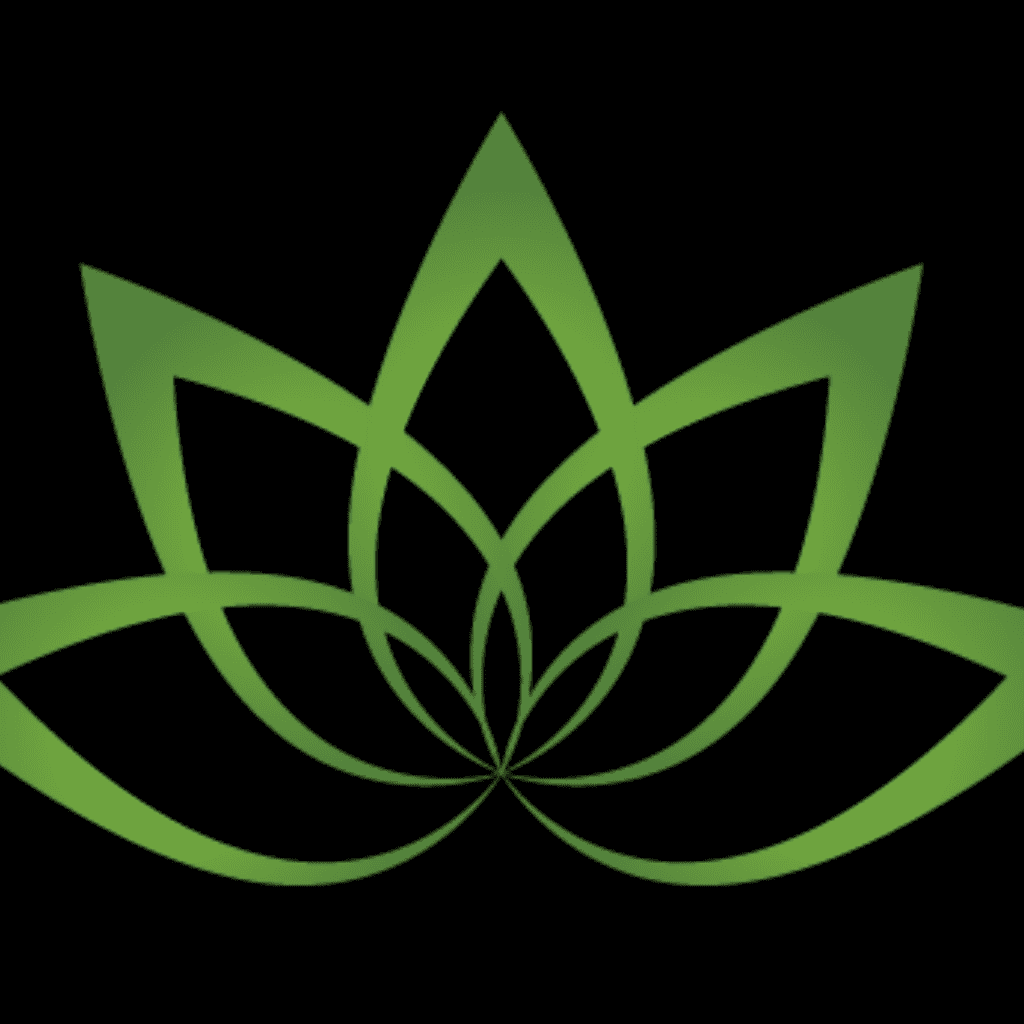 Where: 2723 N 48th St, Lincoln, Nebraska
Hours:
Monday – Saturday: 10am – 8pm
Sunday: 10am – 6pm
Opened in 2017, CBD Remedies out of Lincoln, Nebraska promises to ensure top quality CBD "from seed to bottle ."They offer their own name brand and other well-known brands to ensure they have something for everyone. The community outreach by CBD Remedies is what stands them out. Partnerships with The Animal Rescue Society and the Lincoln Treatments and Methadone Center show their commitment to the well-being of people and animals. This shop is also commonly involved in community events, and live Facebook feeds. Popular menu selections include:
CBD Medic brand Arthritis & Pain Relief Cream
Charlotte's Web brand Calming CBD Pet Chews
CBD Luxe brand Be Calm Micell Full Spectrum CBD Inhalers
Saint Jane brand Bright Repair Eye Creams
Recess brand Blood Orange Sparkling CBD Waters
---
Agri-Leaf
Where: 3103 Ave B, Scottsbluff, Nebraska
Hours:
Monday – Friday: 9am – 6pm
Saturday: 10am – 5pm
Nebraska-grown hemp is as local as a CBD shop can get. This is why Agri-Leaf in Scottsbluff, Nebraska, deserves its spot on our list. It's not uncommon to find this name brand in stores all across the US, either. While they could have exclusively offered their own product line and had a full menu, Agri-Leaf also offers Green Roads and other quality brands, making for a wide selection.
Popular menu selections include:
Green Roads brand Refresh & Unwind CBD Bath Bomb Duo
Agri-Leaf brand CBD Fruit Chews
Agri-Leaf brand Spearmint CBD Tinctures
Western Farms Seed CBD Flower Pre-Rolls
Honest Paws brand CBD Pet Bites
---
North Dakota
The Peace Garden State would be better known as "the best CBD shops in the Midwest" state. We found so many great shops here; we included four of them. Only medical marijuana for persons over 19 years of age is legal in North Dakota.
The CBD HempDropz Store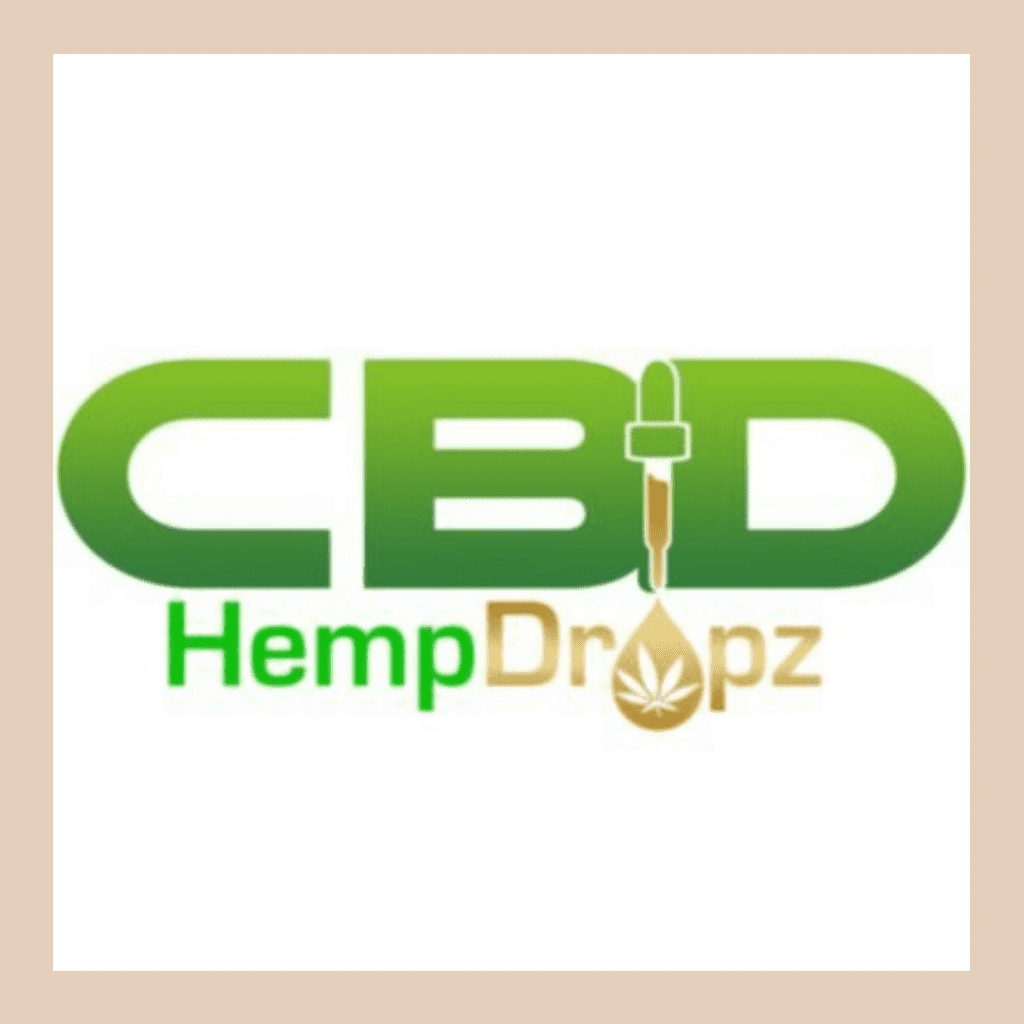 Where: 3985 56th St S, suite c, Fargo, North Dakota
Hours:
Monday – Friday: 10am – 7pm
Saturday: 10am – 6pm
Located in Fargo, North Dakota, this shop was the first CBD store in the state and continues to provide the best options for relief. The CBD HempDropz Store's knowledgeable staff and owners are a pleasure to consult with a buy from. The additional location in East Grand Forks is equally as impressive. While most CBD products on the menu are HempDropz brand, a few other great brands are offered as well. Popular menu selections include:
HempDrops brand CBD Pain Patches
HempDrops brand Concentrated CBD Softgels
HempDrops brand Nano CBD Topical Creams
Infusionz brand Nano CBD + CBG Capsules
CBD Daily brand Hair Conditioners
---
Kota Botanicals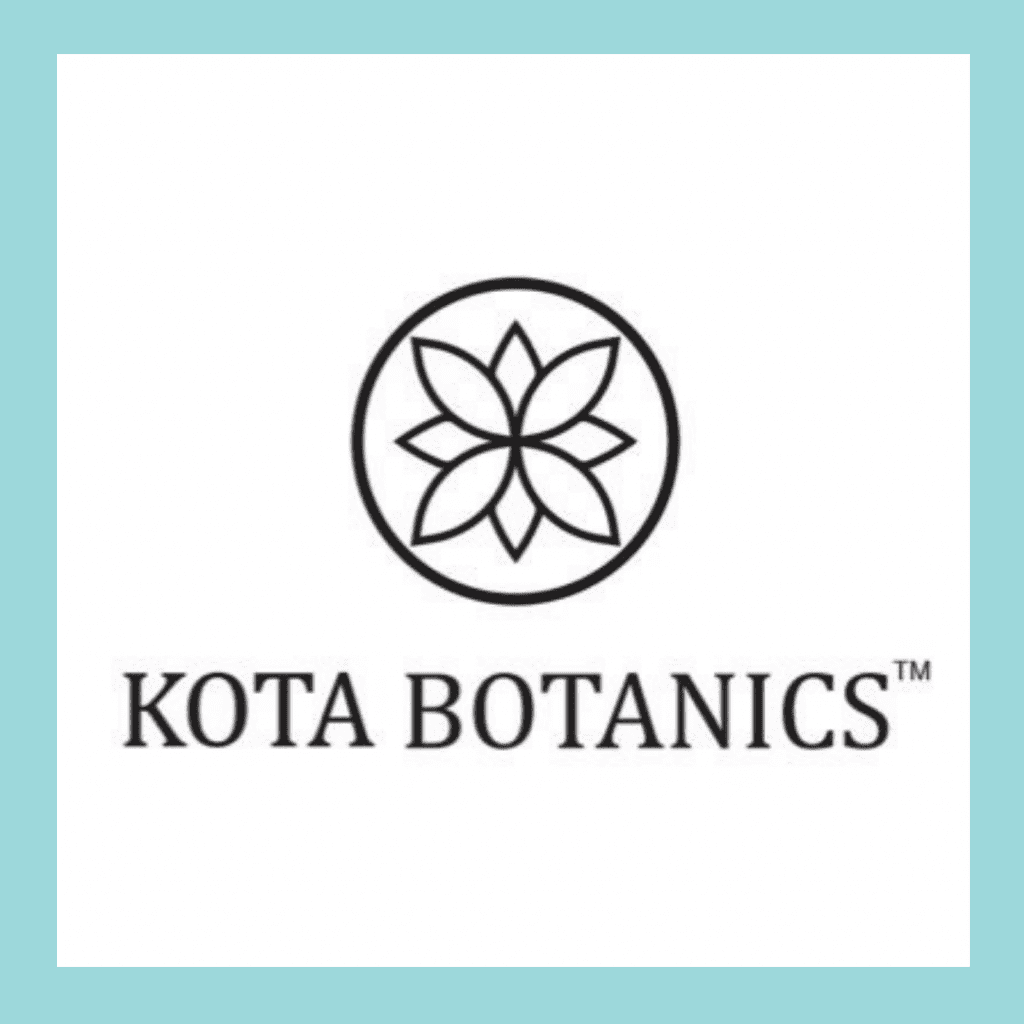 Where: 2511 Kirsten Ln S Suite#104, Fargo, North Dakota
Hours:
Monday – Thursday: 1030am – 630pm
Friday: 1030am – 530pm
Saturday: 1030am – 430pm
"to empower you to take back your health and return to your true self through the power of hemp and other natural plants." is the mission statement of our next CBD Shop. Kota Botanicals in Fargo, North Dakota, fulfills that mission well by "working directly with our selected artisanal farmers to ensure quality, consistency, and craftsmanship of our products." Opened in 2020, Kota Botanicals uses CO2 extraction methods to craft its name-brand CBD products. They carry a long list of other great brands as well. Popular menu selections include:
Kota Botanicals brand Bliss CBD Gummies
Kota Botanicals brand Chill CBD Pre-rolls
Kota Botanicals brand Balance Full Spectrum CBD Tinctures
Ambari brand Compex4 CBD Hydrator Creams
Bloom Farms brand 1:5 – CBN: CBD Dream Tinctures
---
Peace Garden Hemp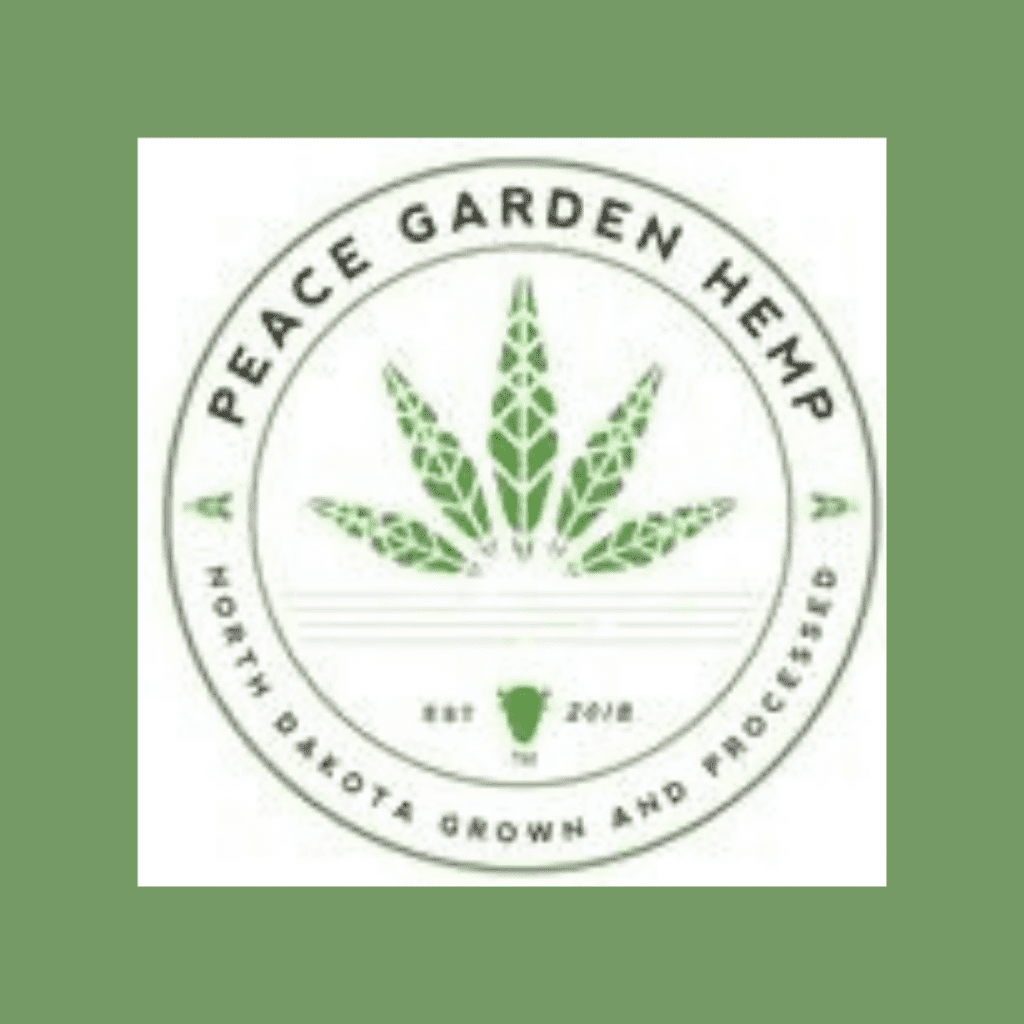 Where: 717 E Main Ave, Bismarck, North Dakota
Hours:
Monday – Friday: 10am – 5pm
This is one of the only CBD shops on our list that offers its own brand name and no others. And with the high quality of Peace Garden Hamp products, there's no need to. Established in 2018, Peach Garden Hemp in Bismark, North Dakota, strives to produce the most bio-available and life-improving hemp and CBD extracts using CO2 extraction methods. Out of the same store is Terry's Health Products which means while picking up your CBD, you can also browse a myriad of supplements, vitamins, and other health items. Popular CBD menu selections include:
Full Spectrum Topical CBD Relief Balms
Broad Spectrum CBD Gummies
Extra Strength THC-free CBD Isolate oils
Full Spectrum Regular Strength CBD Oils
---
Faye's Humble Roots
We're sorry, this store is permanently closed
Where: 305 S 4th St, Grand Forks, North Dakota
Hours:
Monday – Thursday: 1pm – 5pm
Website
While the open hours at this CBD shop are limited, finding a time to visit is well worth it. Faye's Humble Roots in Grand Forks, North Dakota, was founded, owned, and operated by, you guessed it, Faye. Her entire product line is from brands with whom she has personal relationships.
She started her business with the sole intent to help people, and it shows. She prides herself in offering affordable, excellent quality, hemp-derived health products. Popular menu selections include:
COBWEB Botanicals CBD Pet Oils
Humble Collective brand Anxiety Ease CBD Essential Oil Rollers
Flora Sophia brand Full Spectrum Hemp Extracts
CBDFX brand Blue Dream CBD Terpenes Vape Pens
Flora Sophia brand Full Spectrum CBG+CBD Soothe and Calm Skin Salves
---
Ohio
Ohio, the Buckeye State. We found two mentionable CBD shops here that are sure not to disappoint. Medical marijuana use is legal here; recreational is not.
EV Naturals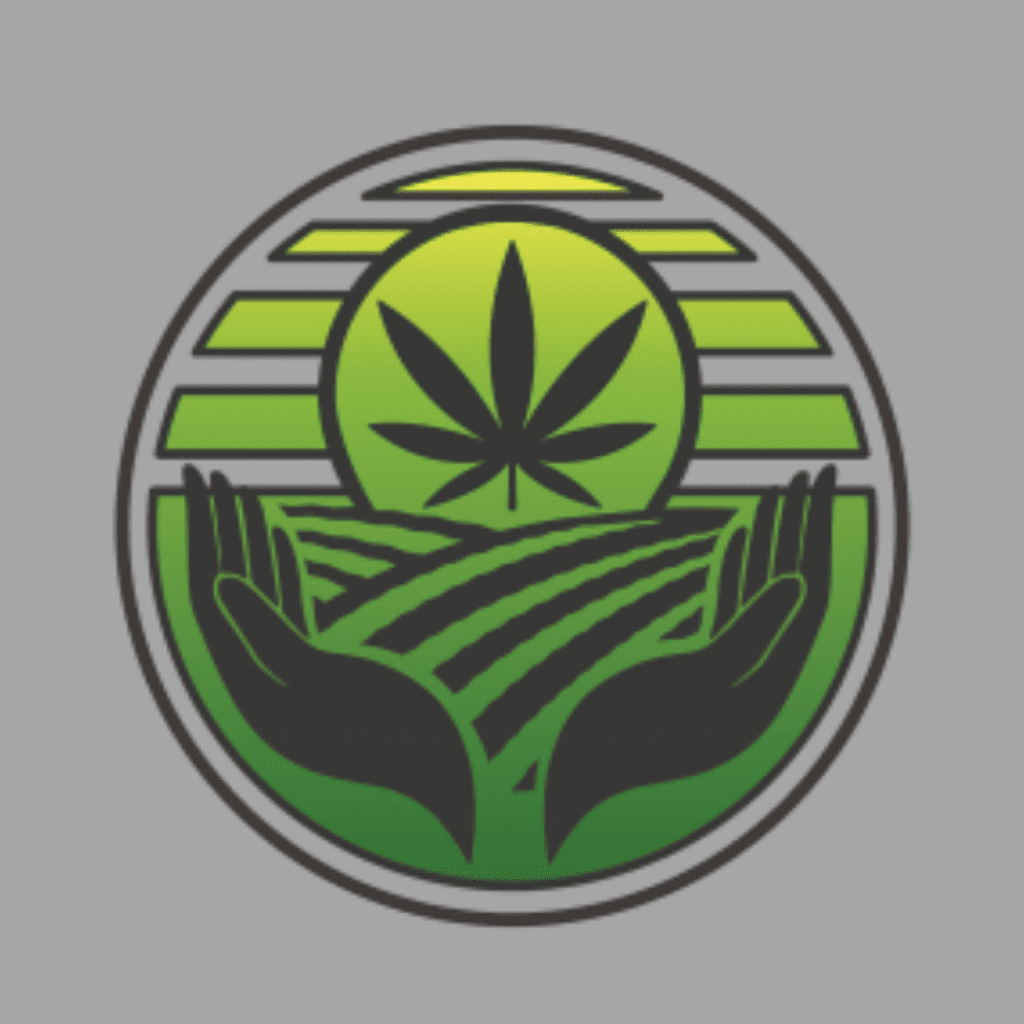 Where: 9693 Sawmill Rd, Powell, Ohio
Hours:
Monday – Sunday: 11am – 7pm
If our list were "The 30 Best CBD Information Websites", this shop would be at the top. EV Naturals out of Powell, Ohio, is all about educating the public on CBD science and its benefits. Articles like Understanding The Efficacy of CBD Edibles and How Is CBD Oil Dog's Best Friend are informative and a pleasure to read. But it's not just the website that we love about EV Naturals. They have some stellar CBD too. Popular menu selections include:
Pinnacle Maxx brand 1:1 CBD : Delta-8 Tinctures
Kokoro brand Uplift Broad Spectrum CBD Oils
Hemplucid brand Full Spectrum CBD in Hemp Seed Oil
Whole Plant brand Full Spectrum CBD Gummies
Koi brand PM CBD With Melatonin PM Softgels
---
South Dakota
South Dakota is yet another legal, medical marijuana-only state with stellar CBD shops. We've included two South Dakota shops with plenty to offer.
Elemental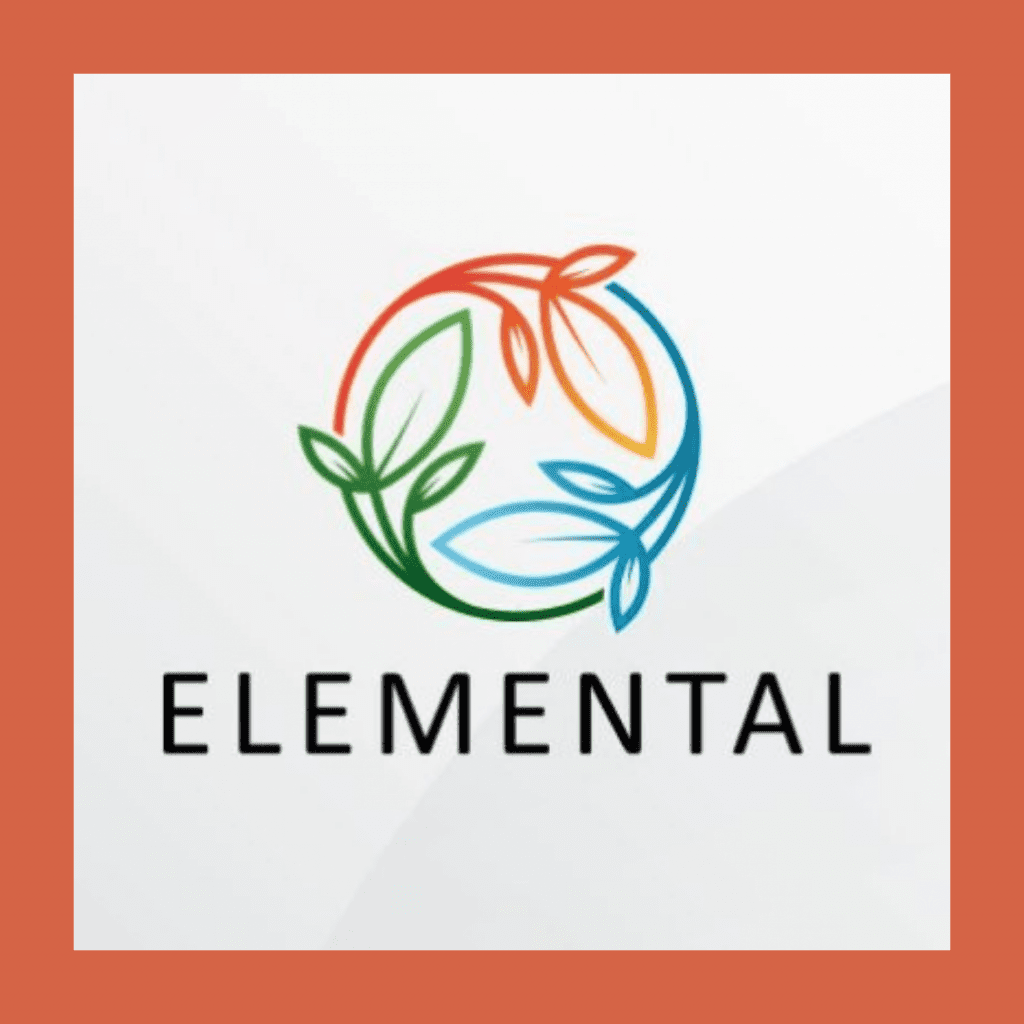 Where: 1002 Jackson Blvd, Rapid City, South Dakota
Hours:
Monday – Saturday: 9am – 7pm
The goal of this CBD shop is "to provide high quality CBD products in an inviting and informative atmosphere ."We found Elemental in Rapid City, South Dakota, to do just that. The clean, well-lit, open/airy store makes for an enjoyable visit. The customer service is equally as fantastic. One of many rave reviews on the website reads, "Staff are knowledgeable and friendly, The store is clean and well organized. I've been to a few different places like this and this one is definitely the best." Popular menu selections include:
CBD Living brand Topical CBD Patches
cbdMD brand Revive Moisturizing CBD Lotions
Joy Organics brand CBD Salves
CBD Living brand CBD Gummies
Koi brand CBD Wellness Shots
---
America's Pure CBD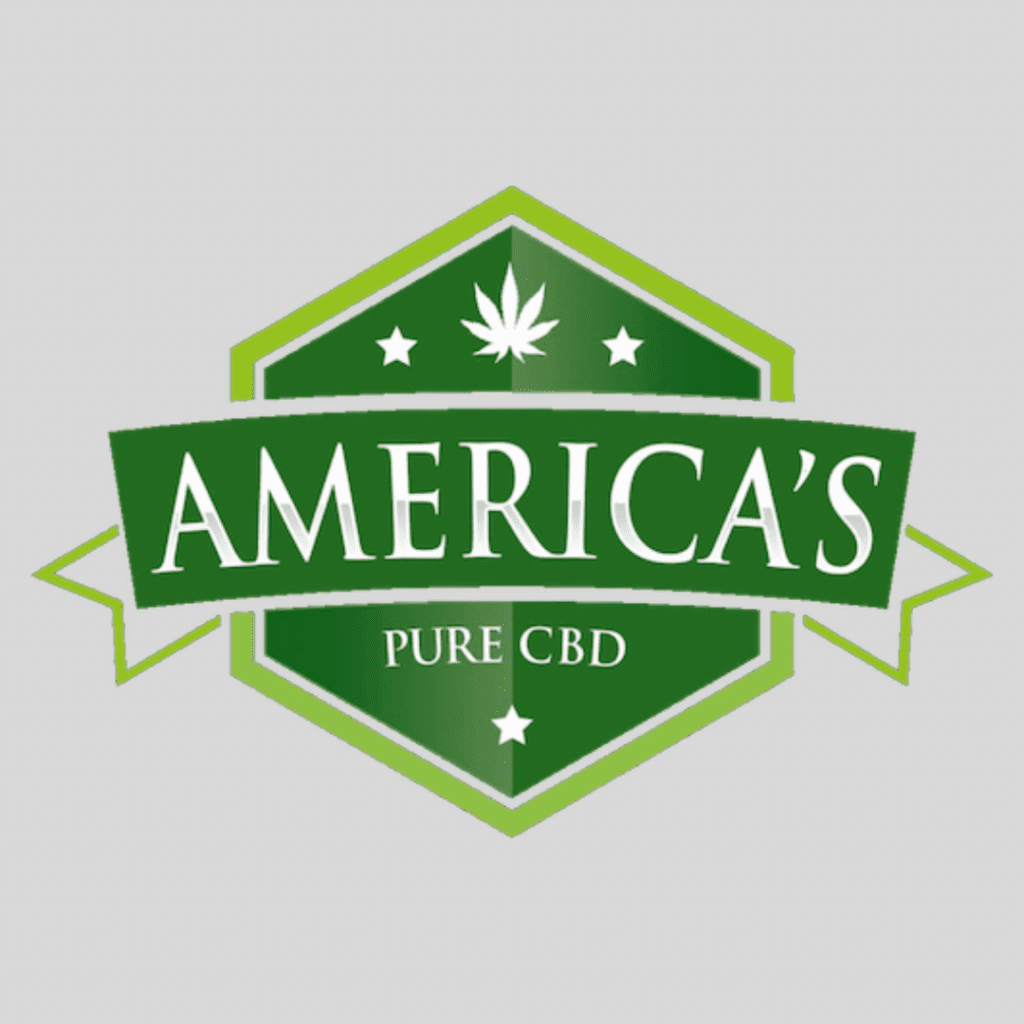 Where: 1325 9th Ave SE, Watertown, South Dakota
Hours:
Monday – Friday: 9am – 8pm
Saturday: 9am – 6pm
Sunday: 11am – 5pm
This CBD shop takes special care to ensure the customer is well-informed about their product as they leave the store with it. It's their approach to CBD education and customer service that gives America's Pure CBD a spot on our list. Located in Watertown, Sakota, this shop is the local favorite. The entire inventory is America's Pure CBD brand, and we love that. Popular menu selections include:
All-Natural CBD Pain Relief Arctic Gels
Topical CBD Pain Creams
Broad Spectrum CBD Tinctures
CBD and Melatonin Peach Rings
CBD Dog Treats
---
Wisconsin
The Cheese State, America's Dairyland, and the Badger State describe this state to a tee. The marijuana laws here are a tad different (medical only but "specified cannabis product in a form without a psychoactive effect"), and so are the CBD shops. Wisconsin is also home to the oldest shop on our list.
Balanced By Earth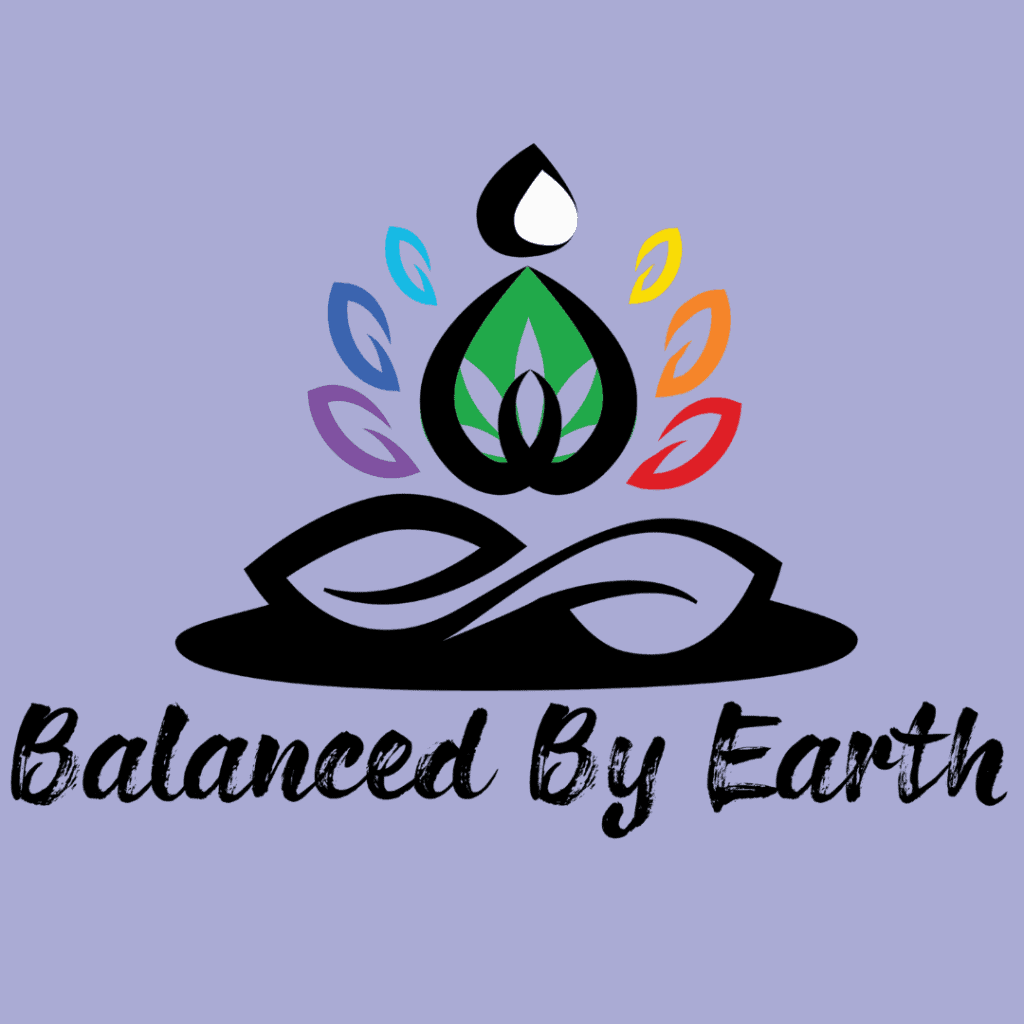 Where: 348 North Military Ave, Green Bay, Wisconsin
Hours:
Tuesday – Thursday: 10am – 5pm
Friday: 10am – 7pm
Saturday: 10am – 5pm
Health and Wellness through CBD are the main focus of this shop, but crystals, dreamcatchers, and aroma oils are lovely as well. Balanced By Earth is the perfect name for this CBD shop in Green Bay, Wisconsin. The motto "Pursuing Health and Wellness through CBD, Crystals, and Reiki" is apparent when visiting. With an outstanding CBD menu and even more impressive natural healing product line, this is a shop like any other. Unfortunately, a visit to Balanced By Earth is necessary to view the menu as they do not yet offer online sales.
---
Happy Trails CBD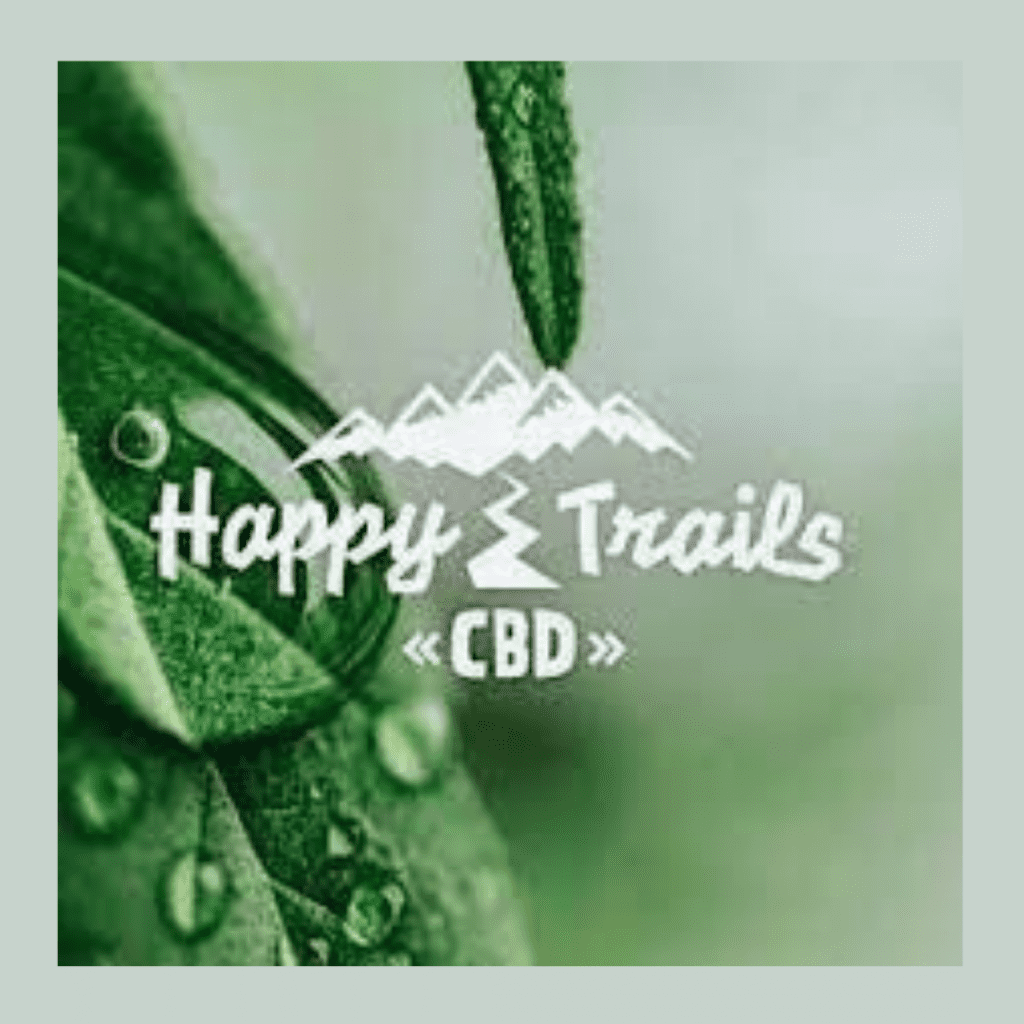 Where: 3416 W College Ave, Appleton, Wisconsin
Hours:
Monday – Friday: 10am – 7pm
Saturday: 10am – 6pm
Happy Trails CBD in Appleton, Wisconsin, is a family-owned CBD shop with a keen eye for quality. They do not sell hemp-based products but rather hemp-derived ones ensuring every item is 100% legal. They believe that "transparency is key "and really "just want to help people ."We love the CBD menu, but we may love the Herbal Supplements menu with herbs like Ashwagandha and Moringa even more. Happy Trails wants to enrich their customers' lives through CBD and herbal healing together. Popular CBD menu selections include:
Highland Pharms All-Natural CBD Gummies
Canna Infuzions brand Artisian Hemp Teas
Mary's Nutritionals CBD Muscle Freezes
Root Esthetics brand Hemp & Blue Chamomile Face Serums
Kush Queens brand CBD Melt Lotions
---
Knuckleheads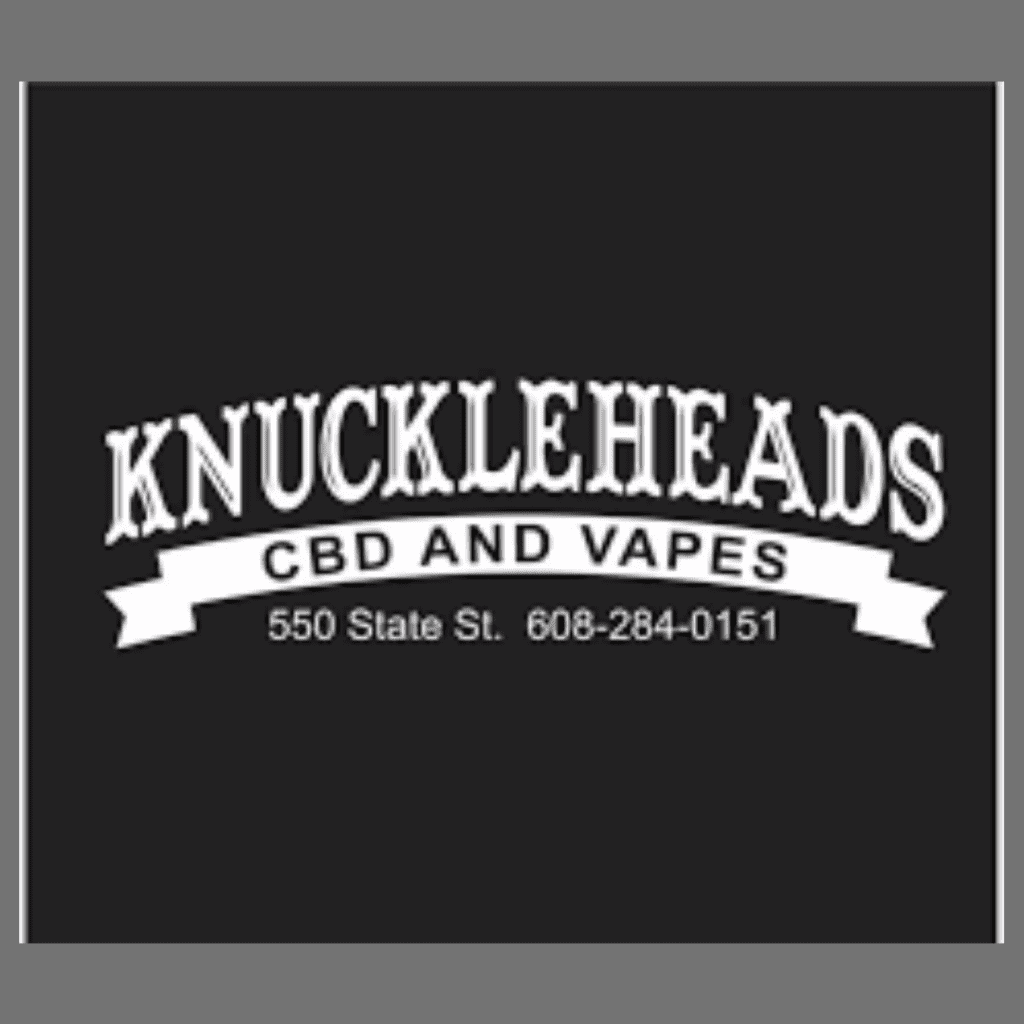 Where: 520 State St, Madison, Wisconsin
Hours:
Monday – Saturday: 10am – 9pm
If this list were ranked by the coolest CBD shops, this would be #1. While it is the oldest on our list, opened in 1995, it is also the hippest spot in Madison, Wisconsin. Traditionally a head shop, Knuckleheads also carries a great selection of CBD products. Customers can browse eclectics like blacklight posters and band T-shirts while chatting with the budtender over which CBD products are best. If you are closer to the Milwaukee area, Knuckleheads has a shop there too. Popular CBD menu selections include:
Healing Nation brand Vegan CBD Gummies
Sunny Skies brand CBD Freezes
Hemp brand CBD Live Resin Carts
Healthy Roots brand CBD Bath Bombs
3Chi brand CBD Distillates
* These statements have not been evaluated by the FDA. These products are not intended to diagnose, treat, cure, or prevent any disease.