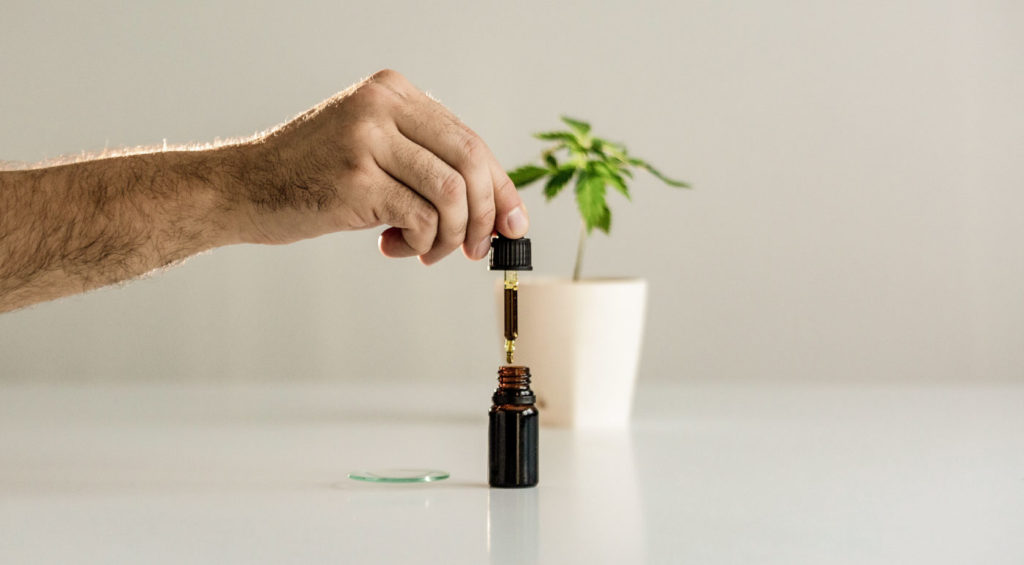 The holidays are a time for spending time with your friends and family–oh, and did we mention buying gifts? With so many different types of people to buy for, it can be hard to nail your gift choices for different personalities. The good news is, CBD can make the perfect gift for almost anyone on your gift-giving list.

This year, CBD has been hot, and we mean red hot. People are gushing about all of the benefits they experience from incorporating a little CBD into their lives. From tinctures to creams, to gummies, to drinks, to muscle rubs, CBD is flooding the U.S.A. market. It is truly a saving grace for those hard to shop for people in your life.

When it comes to buying gifts this holiday season, don't stress. We have hand-selected the top CBD gifts for every special person in your life. From gym junkies to skin-savvy ladies, to your furry little friends, we have a perfect CBD gift!
CBD Holiday Gift Giving Guide Products
Best CBD Gift for a CBD Connoisseur: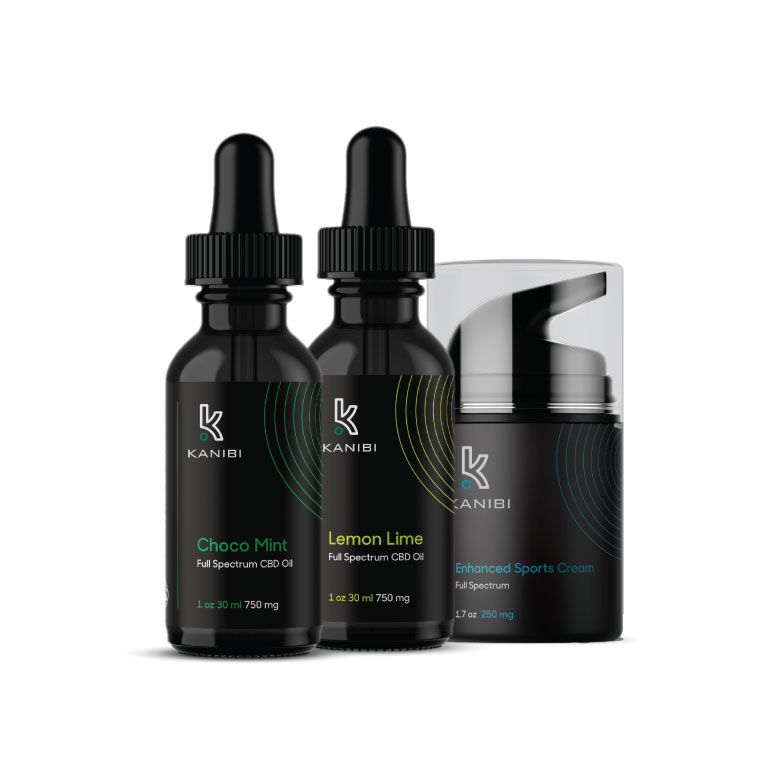 You may have that friend in your life who knows all there is to know about CBD – as we like to call it a CBD connoisseur. They are the person that always has the latest and greatest CBD products, so it may be a challenge to impress them with CBD. Don't worry, we have got you covered. Kanibi CBD offers some of the highest quality CBD available and always respects its environmental impact. Bravo Kanibi!

Their combo pack includes three of their fabulous products: two 1oz 750mg CBD tinctures in the flavors lemon-lime and mint, and a 1.7oz bottle of their 250mg CBD enhanced sport's cream. The most exciting part is the $25 discount you get when purchasing this bundle. For all three products, the total price is $138–a steal if you ask us! There is no doubt that you will impress any CBD connoisseur in your life with Kanibi's CBD combo pack. Get shopping!

Best CBD Gift for Skin-Savvy Ladies:
Mission Farms: Rest CBD Oil Bundle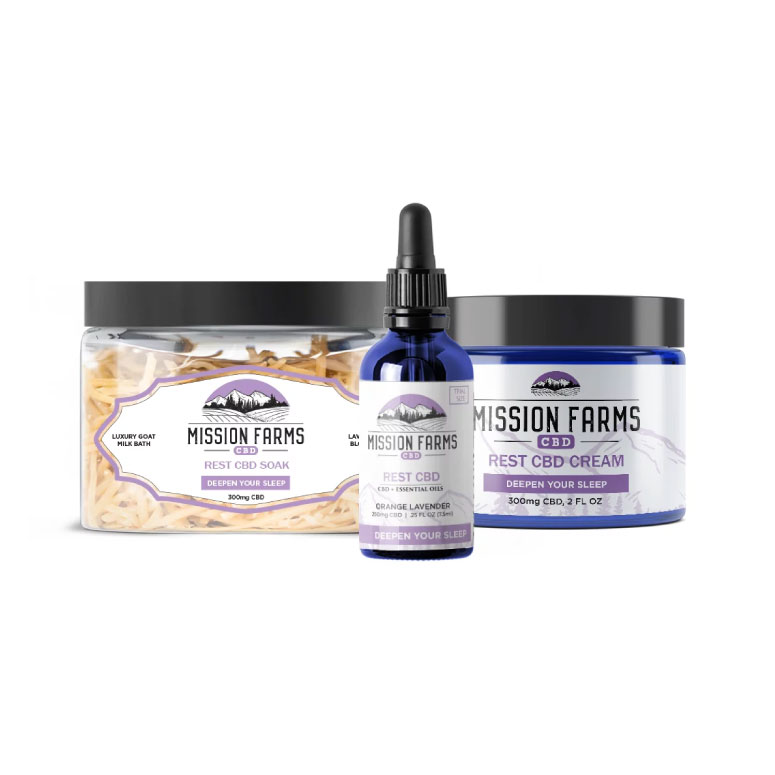 Mission Farms has created the ultimate gift set for any skin-savvy ladies in your life. This bundle includes a trial-sized (0.25 oz.) orange lavender CBD oil, 2 oz. CBD goat milk cream (soft, smooth skin anyone?), and a CBD goat milk bath soak. She can enjoy all of the skin-softening benefits of both goat's milk and CBD. That is 850mg of CBD in total for this lucky lady! The combination of these three products makes for a perfect, relaxing night in.

The benefit to this gift pack is the ability to try several products out and see which ones top the "favorites list." The Rest bundle includes lavender to calm the senses and the mind. Did we mention there are other flavors too? Priced at $89, this is a holiday deal you won't want to pass up. Purchased as a bundle, you can enjoy over $30 in savings.

Best CBD Gift for Your Furry Friends:
Who can resist spoiling their furry friends during the holidays? CBD FX Pet CBD Oil is sure to have your fur baby relaxed during the holiday. We love that this CBD pet oil is made in the U.S.A., is complete THC free, and third-party tested. You can rest assured that your beloved pet is getting only the highest-quality CBD.

CBD lovers can pass along all the benefits of CBD to the cat or pup they have in their life. CBD products for pets are all-natural and are said to support your pet's temperament, reduce pain, and calm anxiety. Priced at $44.99 for a 30ml bottle containing 300mg of CBD in each bottle, each drop is worth every penny this holiday season.

Best CBD Gift for Gym Junkies: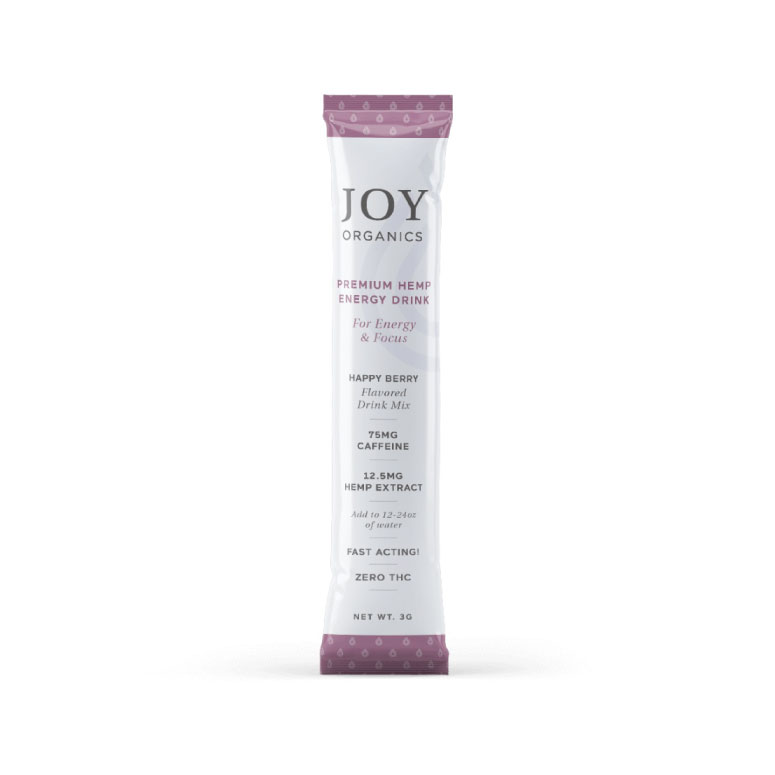 Move over coffee and energy drinks; there is a new sheriff in town! These single-serving CBD energy drink mix powders are a perfect gift for your gym junkie friend or family member. The combination of CBD, amino acids, herbs, and vitamins will provide an extra energy boost without the jitters. Joy Organics is a trusted brand with only the highest quality, pure CBD products.

A five-pack of energy drink mix powders make a cute stocking stuffer or secret Santa gift exchange. Even better is the price – only $19.95! With 12.5mg of CBD per serving, zero THC, and a berry flavor, this energy drink mix powder is sure to please.

Best CBD Gift for Satisfying a Sweet Tooth:
CBDistillery: CBD Gummies & CBD Nighttime Gummies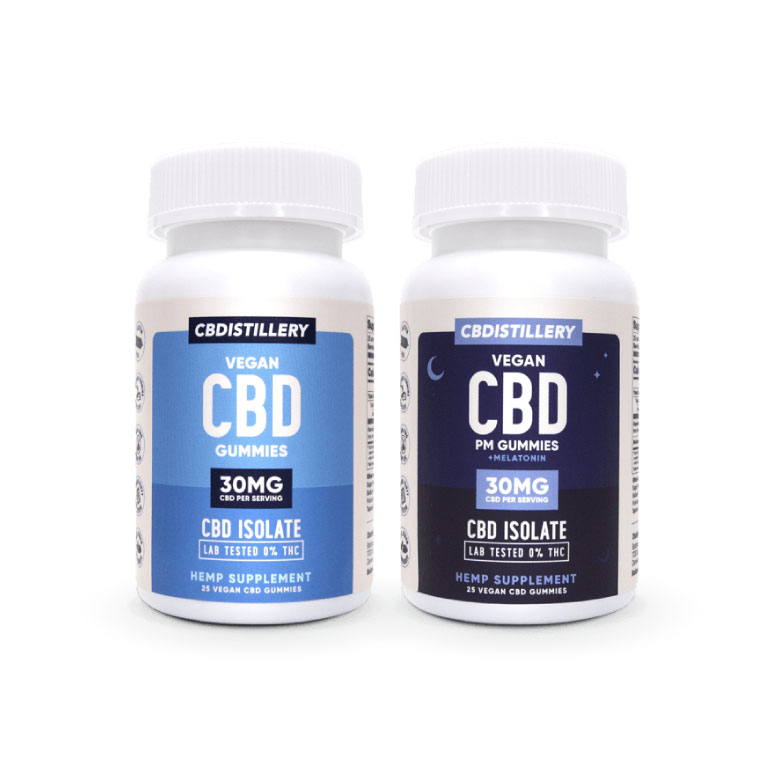 Is there any better way to get your CBD than through a tasty gummy? We didn't think so. Satisfy your sweet tooth while promoting a restful night's sleep or a calm, chill day, with CBDistillery CBD gummies and nighttime gummies. With 30mg of CBD in each gummy, only natural flavors, and allergen-free, these CBD sweet treats will be a favorite during the stressful holiday time. The nighttime gummies also include 1.5mg of melatonin in addition to 30mg of CBD to provide a synergistic blend of sleep-promoting goodness.

When purchased as a bundle, you can enjoy $20 is savings. That's right, $20 stays in your pocket. These CBD gummies are the ideal gift for anyone in your life who has a sweet tooth and enjoys the benefits of CBD. The flavors include lemon-raspberry, raspberry, as well as strawberry. Did we get you drooling yet?

Best CBD Gift for Getting that Glow: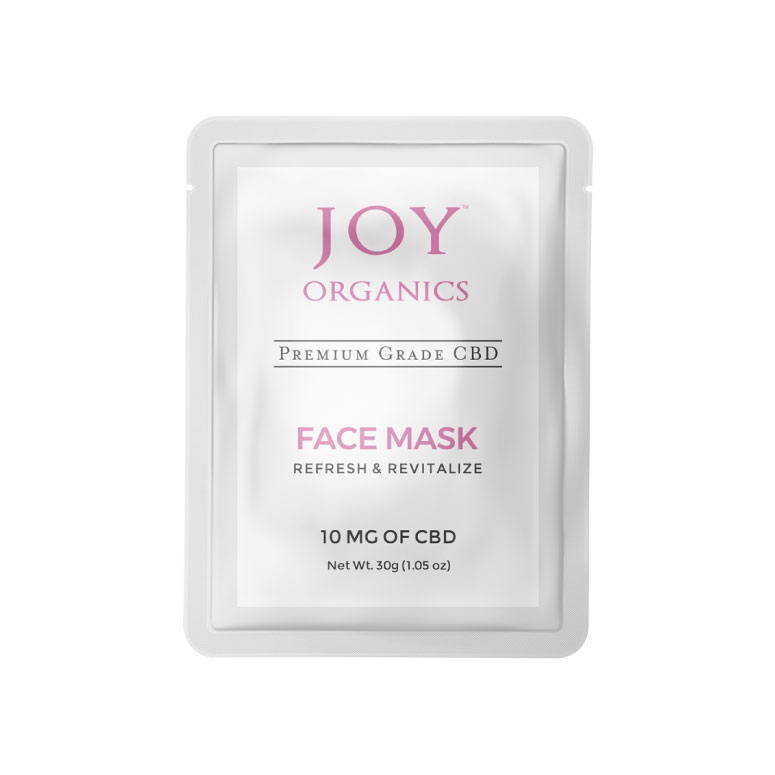 Holidays can mean stress. But that doesn't mean your skin has to look it! Joy Organics CBD face sheet mask is simply a perfect gift for anyone on your list battling the stress of the holidays (or life in general for that matter). With 10mg of CBD, black licorice, and rosemary, say good-bye to dull skin and dark eye circles, and hello to a glowing, firm-looking complexion. This is a gift that any person will appreciate!

Priced at $12.95 per CBD sheet mask, you can purchase a single mask (or several) to add to stockings, or as a stand-alone gift (that is sure to stand out). With Joy Organics, you can always expect THC-free products with only the highest quality ingredients, including CBD. With all these benefits, you may want to order an extra CBD sheet mask for yourself this holiday season.
Conclusion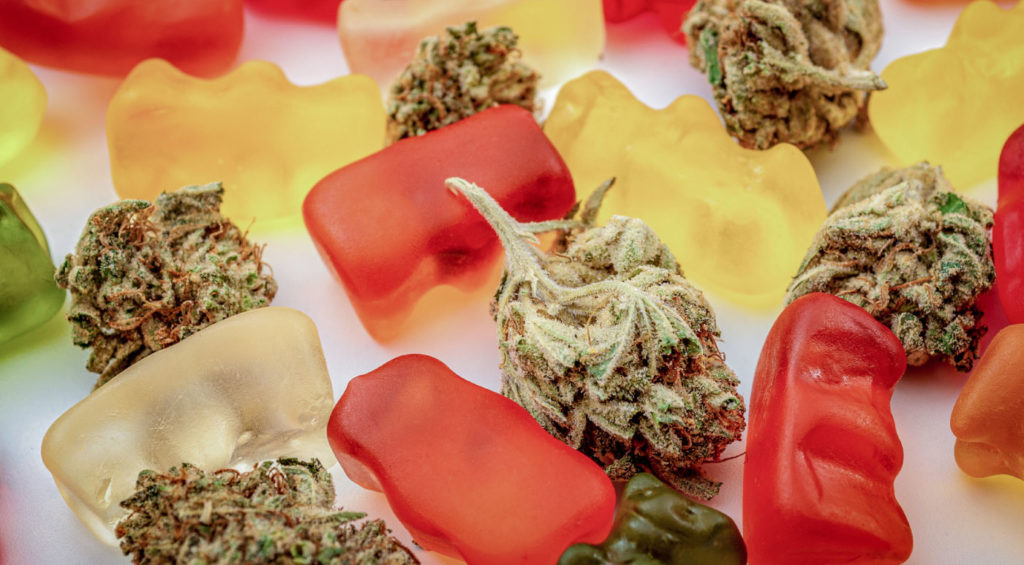 With the holidays around the corner, finding that perfect gift is likely to be weighing on your mind. Now that you have read our top CBD gift giving guide, you can get ahead of the curve and finish your holiday shopping early.