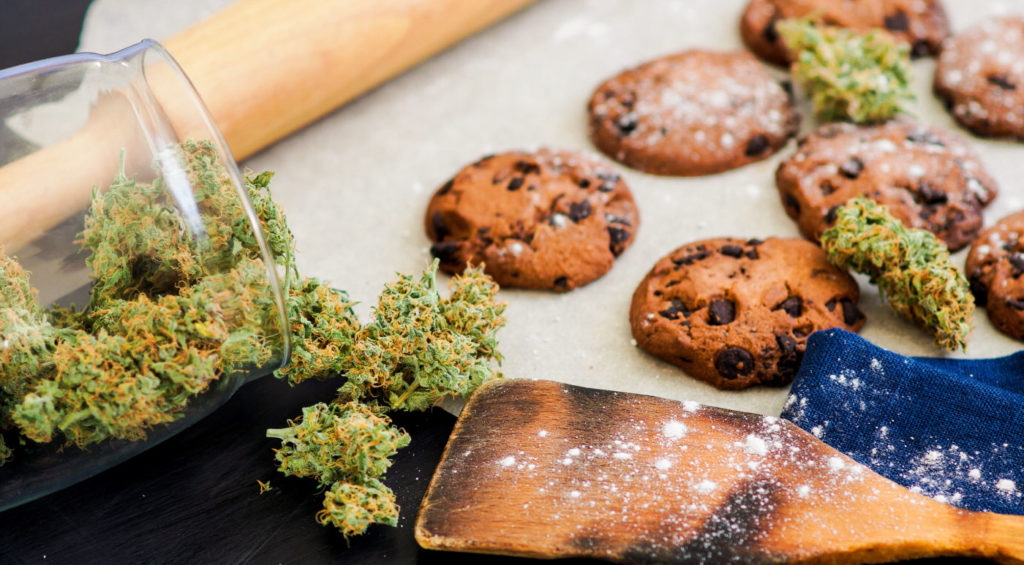 Many people associate cannabis use with "getting the munchies," but is that only the case with marijuana, the strain of cannabis containing THC? What about CBD, which is derived from hemp? The possibility of feeling insatiable hunger after using CBD oil could throw a big wrench in your weight loss and diet goals. On the flip side, feeling nauseous after dosing with CBD oil or losing your appetite altogether can be a bummer as well.

CBD stands for cannabidiol, a component of the industrial hemp plant that interacts with the body's endocannabinoid system. CBD stimulates this endocannabinoid system, which is a system in our body that modulates pain and inflammation as well as mood, stress, behaviors and more.

Industrial hemp and marijuana are both strains of the cannabis plant, however, the main difference is that the industrial hemp plant has very low levels of THC (tetrahydrocannabinol), the psychoactive compound associated with the plant. It is important to remember that CBD is different from THC (which is found in high levels in the marijuana plant) as it does not have the psychoactive properties. In other words, CBD will not make you high.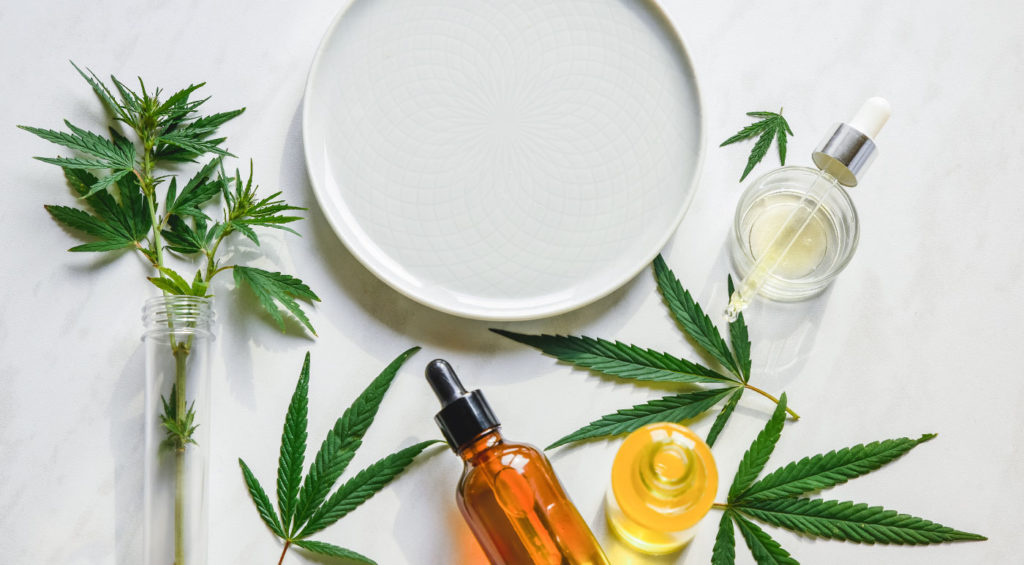 Even though CBD oil is regarded as safe, causing very few harsh side effects, feeling the urge to demolish a whole pack of Oreos or alternately being turned off by even your favorite meal could be a deterrent for people who wish to enjoy the benefits of CBD oil. In this post, we get into the nitty-gritty of whether or not CBD oil affects your appetite.
Table of Contents
Will CBD Oil Increase My Appetite?
CBD oil, for the most part, has very few side effects, which is one of the many reasons why people love using it. However, CBD can cause side effects in some people. Some of the most common side effects are:
Nausea
Dry Mouth
Fatigue
Reduced Appetite
CBD does not seem to increase appetite. If fact, it may even reduce appetite. Three of the most common side effects of taking CBD are nausea, dry mouth, and reduced appetite — side effects that could easily prevent you from craving your favorite foods.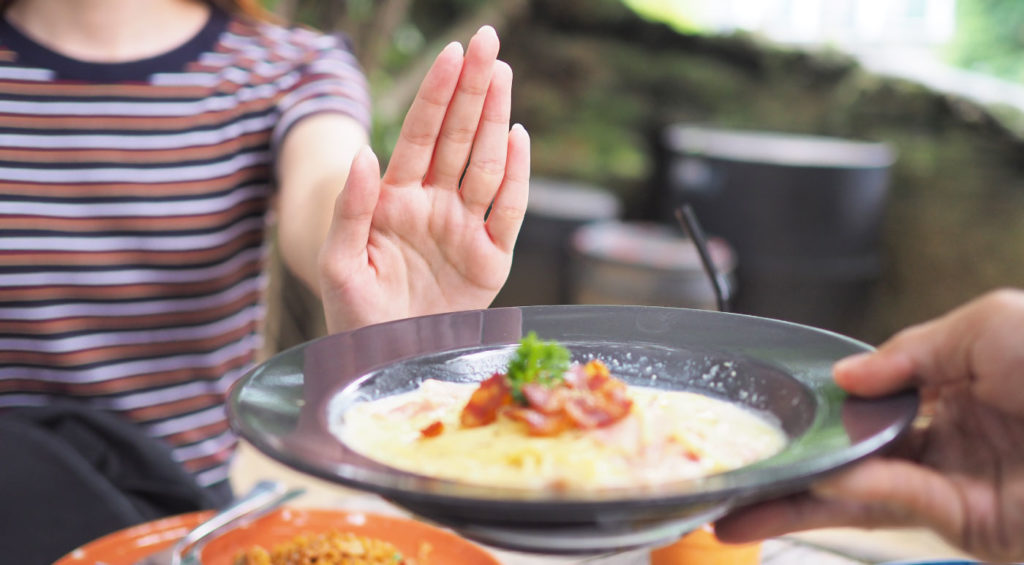 Both CBD and THC activate the body's endocannabinoid system, which has been found to be involved in appetite and the regulation of food intake in both animals and people. However, they do not have the same effect on appetite.

THC has been found to activate CB1 receptors in several parts of the brain that control appetite and eating pleasure. For example, THC affects the basal ganglia and limbic forebrain (two areas of the brain) which increase the pleasure of eating. Also, THC increases a hormone called ghrelin which stimulates appetite.

Also, THC stimulates the CB1 receptors in the hypothalamus. The hypothalamus is a part of the brain that regulates many bodily functions, including appetite. CBD also stimulates CB1 receptors in various parts of the brain and body but does not cause an increase in appetite like THC-containing products do.

On the other hand, CBD may be able to help with anxiety and stress levels. For some people, high anxiety and stress can cause their appetites to shut down. In short, appetite regulation can be complex.

Although CBD and THC affect different mechanisms of appetite control, they both have the potential to help a person eat — depending on the cause of their appetite loss, and we'll get into that in a bit. However, for the most part, CBD is not an appetite stimulant like THC.
What Forms of CBD Oil Have a More Significant Effect on My Appetite?
CBD is available in various forms, including edibles — such as gummies, oils, chocolate, teas, coffees — vape products, and topical preparations. The delivery form of CBD makes a difference in how it affects you, including your appetite.

Topical CBD products, such as lotions, creams, and salves, are applied to the skin and do not enter the body systemically like edible or vape forms do. With topical CBD, you are much less likely to experience any side effects because the product stays locally on the skin and muscles where it was applied. This means topical CBD does not enter the bloodstream and affect your brain. However, there is one caveat. If you are unable to eat because of the pain you are experiencing, topical CBD may be able to help alleviate those pain symptoms, which, in turn, could help you regain your appetite.

On the other hand, edible forms CBD like gummies and CBD oil are absorbed through the digestive tract, passed through the liver, and circulated through your bloodstream. CBD vape products rapidly enter the bloodstream after entering the lungs. Both of these forms of CBD are able to interact with the endocannabinoid systems of multiple areas of the body, including the brain.

Because vape products enter the system so quickly, there is a higher chance of experiencing side effects with this form of CBD. Edible forms tend to have a slower release than vape products, so your body can metabolize the CBD at a slower pace. Factors such as whether or not you have eaten, your body type, and your body's ability to process CBD will all have an impact on the likelihood you will experience changes to your appetite or other side effects.

Will CBD Oil Make Me Nauseous?
It is well known in the medical community that THC is effective in reducing nausea. It is often used by cancer patients undergoing chemotherapy, which can cause intense nausea. THC affects the 5-HTP receptors in the brain, which reduce nausea.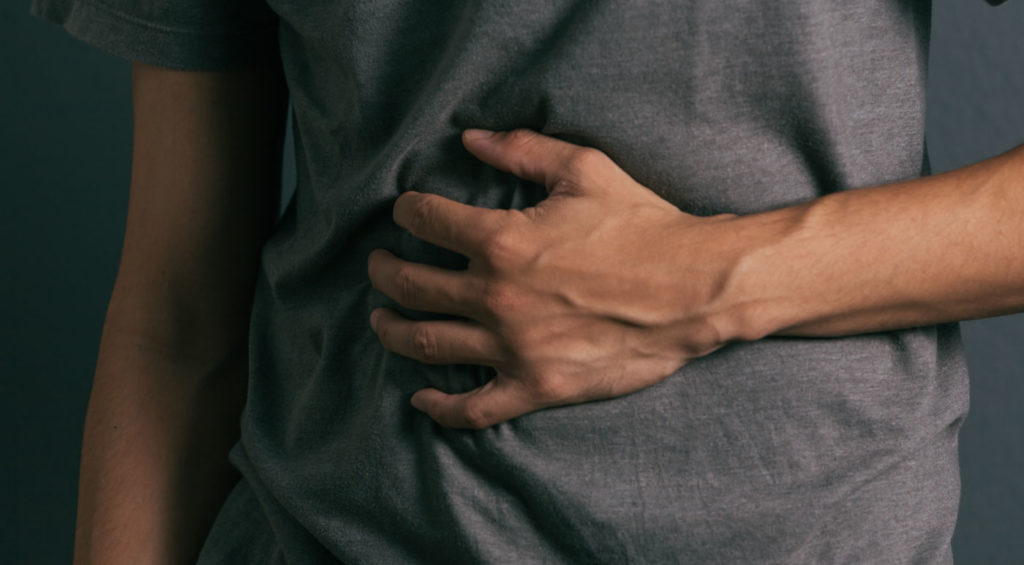 In contrast, one of the most common side effects of CBD is said to be nausea. However, there is some evidence that CBD may also stimulate 5-HTP receptors and help reduce nausea as well. The science behind this is still emerging and requires a lot more research.

One factor that may impact whether or not CBD makes you nauseous is the dosage. CBD at lower doses is stimulating, whereas, at higher doses, it is sedating. So, what is a high dose and what is a low dose? The answer depends on certain factors such as your body size, ability to metabolize CBD, and your tolerance. In short, each person is different. It is always best to start off conservatively with your dosing to ensure you are monitoring how much you're taking and what your body can handle to avoid side effects.

Will Taking CBD Oil Make Me Gain Weight?
Many people worry that like CBD's sister THC, using CBD products will cause them to want to overeat and, as a result, gain weight. This does not seem to be the case. CBD does not have the appetite-stimulating effects of THC as it does not activate the appetite centers of the brain like THC does.

Right now, there is no reliable evidence showing that using CBD oil or CBD products will cause a person to gain weight or have food cravings. In fact, there is some emerging evidence in rat studies that CBD may actually help with weight loss. These studies found that CBD's effect on CB2 receptors is responsible for regulating weight.

Conclusion
Our understanding of CBD and how it affects the brain and our bodies continues to grow. As we learn more, we will gain a better grasp of how CBD affects health, including its role in appetite regulation and controlling or causing nausea.

Although CBD may cause nausea and appetite loss as a side effect in some people, it may also have the opposite effect in others. The dose of CBD, delivery forms, and individual differences among people are likely factors that impact how CBD oil affects the brain, body, and a person's appetite.
Sources Used