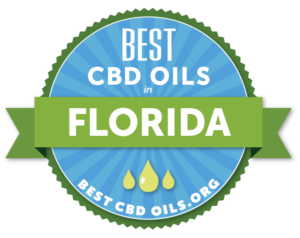 With miles of sandy beaches, Walt Disney World, and the Everglades National Park, tourism is among Florida's largest economic drivers. But recreational marijuana tourism isn't among the Sunshine State's draw because cannabis for recreational use is illegal here! Be careful about looking for recreational marijuana since it can result in stiff fines and jail time.
On the bright side, medical marijuana and hemp extract products with 0.3% or less THC content are legal in Florida. The <0.3% THC concentration is in line with the federal law on CBD and related products.
The medical use of marijuana has strict and specific provisions in the constitutional amendment and its implementation of rules and regulations. The manufacture, sale, and use of any hemp and hemp extract products must follow the certificate of analysis and labeling rules, among others.
Note that any cannabis-derived and infused products that were made, sold, and used in violation of the law can be subjected to possible destruction. Said destruction is under the jurisdiction of the Florida Department of Agriculture and Consumer Services.

Use these page-jumps to navigate the ins and outs of CBD in Florida!
History of Cannabis and Hemp/CBD in Florida
The Sunshine State's relationship with cannabis has been marked by setbacks for its legalization, both for its medical and recreational uses. Like the rest of the states, Florida adopted strict laws against the cultivation, distribution, and use of cannabis and its related products during prohibition. By the 1970s and well into the 1980s, public perception and state laws were still against cannabis but were less negative.
In 1991, the Florida First District Court of Appeals in the Jenks v. The State of Florida case reversed the conviction of the defendants for the charge of cannabis cultivation. The Court ruled that medical necessity in defense of criminal prosecution is valid. Patients suffering from a medically recognized illness can apply the medical necessity defense to charges of marijuana cultivation provided sufficient evidence was presented.
In 2014, the Compassionate Use Act was passed, and it became Florida's first-ever legal medical cannabis program. The law allowed low-THC, high-CBD cannabis, particularly from Charlotte's Web strain, for patients who have epilepsy, amyotrophic lateral sclerosis, and cancer. CBD oil, in effect, was legalized for use in medical cases.
In 2015, the Right to Try Act was passed, and it allowed physicians to recommend seriously ill patients with non-FDA-approved experimental medicines and treatments. But this was a problematic act that, on March 25, 2016, it was resolved through the expanded Right to Try Act. In it, patients suffering from one of the recognized terminal conditions can use full potency medical cannabis.
The Florida Medical Marijuana Legalization Initiative was passed via a citizen referendum on November 8, 2016 (71.3% majority). The constitutional amendment (Amendment 2) mandated the expansion of Florida's medical cannabis program, particularly for the addition of more qualifying medical conditions. By doing so, the Sunshine State became the 27th state to legalize medical marijuana.
But there have been setbacks in the fight for expanded cannabis access in the general and legal use of recreational cannabis in particular. In June 2021, Florida's Supreme Court ruled that the ballot initiative for the legalization of marijuana was misleading.
This was the third setback – in April 2021, a different marijuana legalization initiative backed by the industry was also ruled as misleading; in May 2021, the medical marijuana regulations were constitutional. These setbacks have adverse effects on cannabis cultivation at home and on smaller businesses that wanted to enter the marijuana industry.
Current Laws of Cannabis and Hemp/CBD in Florida
Both medical marijuana and low-THC cannabis products are legal for cultivation, manufacture, and distribution as well as use in Florida, But what are their differences? This is critical information for buyers since violation of the law can result in stiff fines and jail time, as discussed below.
On the one hand, medical marijuana pertains to the following parts of the marijuana plant that have been dispensed for medical use by a qualified patient:
All parts of a cannabis plant, regardless of its strain, both growing or not;
Seeds extracted from a cannabis plant;
The resin that was extracted from any part of a cannabis plant; and
Derivative, compound, salt, mixture, and other preparations made from a cannabis plant, including its seeds and resin
Low-THC cannabis
Medical marijuana must be dispensed by a Medical Marijuana Treatment Center (MMTC) following relevant rules and regulations. The higher level of cannabinoid THC in medical marijuana can result in a euphoric experience or a "high" sensation, although it isn't the primary desired effect.
On the other hand, low-THC cannabis pertains to a cannabis plant that has:
Dried flowers that contain 0.8% or less THC and more than 10% cannabidiol weight for weight;
The seeds and resin that were extracted from any part of the said cannabis plant; and
Derivative, compound, salt, mixture, and other preparations made from a cannabis plant, including its seeds and resin
Low-THC cannabis has such low THC levels that it doesn't result in the euphoric experience of medical cannabis.
Both medical marijuana and low-THC cannabis are legal in Florida, as previously mentioned. But their sale, purchase, and use are strictly regulated to avoid misuse and abuse among the general population.

OMMU and Its Functions
Amendment 2 also transitioned the Office of Compassionate Use (OCU), which was under the Florida Department of Health, to the Office of Medical Marijuana Use (OMMU) alongside the establishment of MMTCs. Today, the OMMU is responsible for the following functions:
Regulation of the state's medical-marijuana program, including the formulation and implementation of its rules and regulations;
Manage the licensing process for the cultivation, manufacture, and distribution of medical marijuana and the certification of marijuana testing laboratories; and
Oversee the Medical Marijuana Use Registry, among others.
If you want to register for the statewide medical marijuana program, you must contact the OMMU for more details, including the names of qualified physicians.
List of Qualifying Medical Conditions
Authorized physicians can only recommend medical marijuana for patients with one of the qualifying conditions. It also applies to the recommendation for a marijuana administration device, such as in the form of a smoking device. The qualifying conditions are:
Cancer
Epilepsy
Amyotrophic lateral sclerosis (ALS), or Lou Gehrig's disease
Crohn's disease
Multiple sclerosis (MS)
Parkinson's disease
Glaucoma
HIV/AIDS
Post-traumatic stress disorder (PTSD)
Chronic nonmalignant pain as a result of a qualifying medical condition
Patients with a terminal condition that has been diagnosed by a physician other than the authorized physician who issued the physician certification may also avail of medical marijuana. The law also allows medical marijuana in medical conditions that aren't on the list but are comparable. This means a fairly wide leeway for qualified physicians and patients to benefit from the medical cannabis program.
The prohibition on the issuance of medical certification for the use of medical marijuana through telemedicine is in effect. It means that qualified physicians are only allowed to issue medical certification after a face-to-face physical examination. The physician and patient must be in the same room while the former conducts a full assessment of the latter's medical history.
But there's an exception to the rule here! If you have already been issued a prior certification, you may request its renewal via video conferencing. Do so only with the same physician that issued your most recent certification. (This means new certifications can only be obtained through face-to-face physical consultations)
Furthermore, physicians may only recommend medical marijuana and low-THC cannabis for patients who have been diagnosed with one of the qualifying conditions. Otherwise, no medical certification and recommendation can be made for either product.
All parties concerned in the distribution and use of medical marijuana and low-THC cannabis are bound by the Florida Constitution's Article X Section 29 and Florida Statutes Section 381.986. These parties include the Florida Department of Health, qualified physicians and patients, and the MMTCs.
The law also states how physicians become qualified physicians under the medical marijuana program, including participation in a 2-hour course and an examination. The list of qualified physicians can be found here.
Patient Qualifications Explained
If you want to qualify for the use of medical marijuana and low-THC cannabis, you must meet the following requirements:
Be at least 18 years old
Be a permanent or seasonal Florida resident
Have a face-to-face physical examination with a qualified physician and be diagnosed with one of the qualifying conditions
Be entered into the Medical Marijuana Registry by the qualified physician who conducted the physical examination
Secure a Medical Marijuana Use Registry Identification Card
A minor can still be registered but must designate an adult caregiver to obtain medical marijuana. Also, patients under 18 years old and terminally ill must secure a second confirmation from another qualified physician.
Once your patient information has been entered into the registry and your qualified physician has approved an order, you must wait for an email from the OMMU. The email includes your patient ID number and detailed directions to secure your ID card. You may submit your ID application via mail or electronically, but both methods require a $75 application fee payment.
You can, nonetheless, order medical marijuana from an MMTC using the approval email until such time that your registry ID card arrives.
A few words about the proof of residency, which differs between permanent and seasonal residents. If you're a permanent resident, you must submit either a Florida ID card or a valid Florida license.
The Florida Department of Highway Safety and Motor Vehicles or FLHSMV maintains a demographic database connected to the Medical Marijuana Use Registry. If your Florida identification card information matches your profile on the database, your state residency status will be approved automatically.
For seasonal residents without a valid Florida ID card or driver's license, a copy of two of these documents is necessary:
Monthly mortgage statement, deed, or residential lease agreement;
Proof of residential address from another person with whom the applicant is living and a statement to this effect;
Work order or utility hookup dated within 60 days registration;
Utility bill dated no more than two months
Mail from a financial institution not more than two months
Mail from a government agency, whether the federal, state, county, or municipal level, but not more than two months old
Minors who want to apply must also present the following proof of residency:
A certified copy of their birth certificate or a current record of registration in a K-12 school in Florida; and
A valid Florida ID card or driver's license of their parent or legal guardian
Be sure to check that the name and address you provided on your proof of residency documents must be the name and address on your registry application. Otherwise, your application can be rejected.
Caregiver Qualifications Explained
Both adult and minor patients may appoint a caregiver when applying for inclusion in the registry. Once registered and in possession of a valid registry ID card, a caregiver can buy cannabis from MMTCs on behalf of their patients. Caregivers can also assist their patients in the administration of medical marijuana and low-THC cannabis.
The qualifications for a caregiver are:
Be at least 21 years old
Has completed a caregiver certification course
Has passed a background screening except when the patient and caregiver are close relatives
Be registered in the registry as a caregiver but only for one qualified patient (Exemptions to the rule are stated in Section 381.986(6) Florida Statutes including parents or legal guardians)
Sign a written agreement wherein they agree to assist the patient in their use of medical marijuana
The caregiver registry process is straightforward, but it requires following the procedures to the letter.
The patient designates a caregiver on the application for the registry ID card.
The caregiver will receive an email from OMMU that includes the caregiver ID number and step-by-step directions for the registry ID card application process.
The caregiver can apply either via mail or electronically, but either method requires a $75 application fee.
The caregiver will receive an email about the approval or rejection.
Once a caregiver receives the approval email, it can be used in ordering medical marijuana and low-THC cannabis from MMTCs. But once the ID card arrives, it supplants the approval email for this purpose. The ID card is only valid for one year after approval and, thus, must be renewed annually.
Legal Amounts for Possession
In Florida, cannabis is either medical marijuana or low-THC cannabis, as discussed above. Both are regulated by law, from their cultivation to their possession and use.
NOTE: But when it comes to CBD products, such as oils, tinctures, and edibles, the law is less clear. Under the Hemp Farming Act, individuals can legally sell, purchase and trade CBD products with 0.3% or less THC concentration without a doctor's recommendation. The state has generally adopted a lenient approach to stores selling CBD products derived and infused with industrial hemp in Florida.
(Industrial hemp refers to cannabis containing less than 0.3% THC by weight. Marijuana is cannabis with more than 0.3% THC by weight that, under federal law, is still considered a Schedule I substance.)
There is no limit imposed on the amount of CBD products that a person can purchase and possess at any given time. Florida also has no clear rules regarding the types of businesses that can legally sell CBD products. Adults can then buy CBD products at brick-and-mortar and online stores, as well as in health food stores, gas stations, convenience shops, and even restaurants.
But persons and groups planning to cultivate and manufacture industrial hemp extracts, including CBD products, must apply for a state license. All hemp products must undergo testing by a licensed third-party laboratory. The testing certifies that these products contain 0.3% or less THC and have no contaminants.
Going back to medical marijuana, the salient provisions about its legal possession in Florida are as follows.
Patients and caregivers can possess up to 70 days of cannabis supply at any given time. The 70-day rule applies to non-smokable cannabis forms for both medical marijuana and low-THC cannabis. Qualified physicians must limit their recommendation to no more than three 70-day supplies in each certification.
Patients and caregivers should not possess more than a 35-day supply of smokable cannabis. Qualified physicians can only order up to 2.5 ounces of smokable medical cannabis, and only up to six 35-day supplies can be made in each certification. Qualified patients can only have up to 4 ounces of medical smokable cannabis in their possession at any given time.
All cannabis products purchased from MMTCs must remain in their original packaging. These products must not be transferred except for a caregiver purchasing and transporting them on behalf of their designated patients.
Patients and caregivers must present their Registry ID Cards when purchasing medical marijuana from MMTCs. The card is also used to verify registration in the statewide database, usually by law enforcement officials.
The restrictions on the number of 70-day and 35-day supplies in each certification mean that patients must seek their qualified physicians' approval after every certification's supply has been exhausted. This safety measure is designed to limit, if not prevent, the abuse of the system.
Take note that Florida doesn't have state-to-state reciprocity agreements where medical marijuana is concerned. Individuals with non-Florida medical marijuana cards cannot purchase medical cannabis from the state's MMTCs. But seasonal residents can apply for a Florida registry card, so access to medical cannabis is still possible.
Details on Marijuana Delivery Devices
Under Florida's state law, a marijuana delivery device is an object designed for use, intended for, or used in the preparation, ingestion, storage, inhalation, or other forms of introducing cannabis into the human body. Said object was also dispensed by or purchased from a licensed MMTC for medical use by a qualified patient or administration by a caregiver.
But there's an exception: If a device is used for smoking medical marijuana, then it need not be sold by or purchased from an MMTC to qualify as a cannabis delivery device. Indeed, many smoke and head shops sell devices for smokable marijuana.
Aside from smoking, cannabis may also be consumed as oils, sprays, and pills. When smoking is the preferred delivery, the most popular form is the cannabis flower. Be sure to keep it in a tamper-proof container according to the law's requirements.
Take note that only qualified physicians can determine your suitability for smoking medical marijuana. As such, your physician certification will contain explicit dosage and other details on smokable marijuana. You must also sign an updated consent form that will then be presented before purchasing from an MMTC.
Smokable medical marijuana should be kept in its original packaging, typically a plain white container. Be mindful of other restrictions, including the ban on smoking in indoor workplaces and public spaces. You may also not be allowed to smoke it on private property, such as in hotel rooms, depending on the owner's discretion.
Medical marijuana and its delivery devices are quite affordable in Florida! These products are exempt from state sales tax, and the exemption applies to their delivery, distribution, storage, and retail, too.
Rules on Home and Commercial Cultivation
First off, patients and caregivers – or any person in Florida, for that matter – are not allowed to cultivate marijuana in their private property, including their homes. Residential-scale cultivation is illegal in Florida, period! But since it's easy enough to purchase medical marijuana from MMTC, such a prohibition isn't a burden to qualified patients and caregivers.
However, commercial cultivation for the medical marijuana and low-THC cannabis market is allowed under strict legal requirements. Only licensed MMTCs, vertically integrated businesses, are the only entities authorized to cultivate, process, and dispense medical and low-THC cannabis. There are three stages of authorization that every licensed MMTC must follow before it can dispense these regulated products, namely:
Authorization for cultivation
Authorization of processing
Authorization for dispensing
As for the cultivation of industrial hemp, the Florida Department of Agriculture and Consumer Services (FDACS) oversees the process, including licensing. The license itself is free of charge, but there are strict legal requirements for compliance, including a complete background check and a full set of fingerprints. Applicants must also submit a business plan, an environmental containment plan, and a hemp containment and transportation plan.
The types of hemp seed and cultivars that a hemp cultivation licensee can use are also limited to:
Seed and cultivars that have been certified by agencies recognized under Florida Statutes Section 578.011(8)
Seed and cultivars that an institution or university has approved with a licensed Industrial Hemp Pilot Project. These include the University of Florida Institute of Food and Agricultural Sciences (UF/IFAS) and Florida A&M University (FAMU).
Seed, clones, and cuttings grown from a grower's hemp crop cannot be planted. Even the progeny of certified or approved seed and cultivars aren't automatically considered certified or approved. Thus, the progeny cannot be planted without proper authorization from state authorities.
Rules on Hemp Food Businesses
The Division of Food Safety (FDACS) issues food permits for processing, manufacturing, processing, storage, and selling food products consisting of CBD and hemp extracts. The food permit can be at the wholesale or retail level. Hemp extracts for human ingestion are considered a food ingredient, and facilities selling them are considered food establishments.
Pet food and treats, including their specialty forms, are the only types of animal products allowed to contain or consist of hemp extracts, too. The 0.3% or less THC concentration on a dry weight basis also applies for these CBD products, as is the case for human products.
Both human and pet CBD and hemp products must have clear labeling characteristics according to the law's requirements. These include brand and product name, laboratory analysis, and a list of ingredients.
The bottom line is to buy your CBD and hemp products from licensed hemp food establishments to get the best products. We mean safe, effective, and hygienic products that won't get you in hot water by best products.

FAQs: Buying Cannabis and Hemp/CBD in Florida
How does buying at MMTCs work for patients and caregivers?
You must first see a qualified physician obtain your valid Florida Medical Marijuana recommendation as well as your orders and certification. These will be entered into the statewide Office of Medical Marijuana Use Registry (MMUR), the database used by MMTCs for dispensing purposes.
The recommendation contains specific details, including:
Types of medical marijuana recommended in your case
Suggested daily dose
Number of days the order will be considered active
Qualified physicians can suggest the type of cannabis, strains, and even specific brands and products. But you, the patient or caregiver, can make your own decisions about these aspects. You may want to discuss your options with your physician, research the products, and read reviews by patients and caregivers.
Like any product with intended therapeutic benefits and human consumption, getting the right information is key to consumer safety.
Qualified physicians are allowed to enter three types of orders, namely:
Medical cannabis with high THC levels
Low THC cannabis with high CBD levels
Smokable flower
Orders for medical marijuana and low THC cannabis can also be delivered in six ways. Qualified physicians are allowed to recommend all six methods, too.
Sublingual (under the tongue)
Oral
Topical
Inhalation
Edible
Suppository
Under Florida's law, qualified physicians must include a recommended dosage amount in order. Keep in mind that the recommended dosage isn't the daily dose per se but a cap – or a limit – on the amount of medication purchased.
The listed numbers are the maximum dosage amount instead of the starting amount. For beginners, it's crucial to start low and go slow so that your body becomes gradually accustomed to cannabis. Few people need much less benefit from maximum doses anyway.
Your doctor will specify the number of milligrams per day that you can purchase for a specific number of days. Each type and method of delivery will have the information in the MMUR. These numbers are then multiplied to arrive at the amount of medical marijuana and low THC cannabis you can purchase.
The milligram limit and the order type and route will be the basis for purchase limits. You can buy any combo of strains and products for as long as you stay within these limits.
When you purchase from an MMTC, the number of milligrams you bought will be deducted from the maximum limit on your order. Whatever amount of milligrams that have expired based on the listed date will be considered forfeited. You must then see your qualified physician for another round of certification exams if you want to purchase more.
Note that seven months is the maximum validity period for recommendations for medical marijuana. See your doctor once every six months.
As for hemp products with 0.3% or less THC concentration, these can be purchased as over-the-counter products, as mentioned earlier.
Where can you consume medical cannabis and CBD/hemp products?
Consumption in any form or amount of medical cannabis, low THC products, and smokable flowers must be in a private residence only. These products cannot be consumed in:
Public places
Schools
Workplaces including indoors
Onboard public buses, motor vehicles, trains, watercraft and aircrafts
Driving under the influence of cannabis has the same regulations as driving under the influence of alcohol. The penalties include stiff fines, jail time, and license revocation, not to mention that the conviction can remain on record for 75 years.
Can you apply insurance to the costs of medical marijuana?
Unfortunately, no! This is because medical marijuana and its related products and devices are illegal under federal law. You must discuss cost-related aspects of your treatment with a qualified physician.
On the last note, the term "physician's prescription" isn't commonly used under Florida law because medical marijuana prescription is illegal under federal law. Instead, qualified physicians either issue recommendations or issue written certifications for this purpose.
Featured Licensed MMTCs and Hemp Farms in Florida
As of this writing, there are 22 licensed MMTCs in Florida, with each MMTC having several locations across major towns and cities. Five of them are featured in this list, while five are approved hemp cultivators. There are 802 approved hemp cultivation permits issued with 30,000 acres approved for planting. 
: 21126 FL-54 Suite 104, Lutz, FL 33558

: (833) 880-5420
AltMed Florida is among the foremost MMTCs with numerous Orlando, Key West, and Cape Coral locations. With its plant scientists and horticulturists on board, its cultivation methods are characterized by pharmaceutical precision. The result is the best flowers and strains that have been cultivated using organic methods.
The concentrates and oils are produced using their cold ethanol extraction method, too. These have high levels of flavonoids, terpenes, and cannabinoids, and are available in shatter, crumble and rosin forms.
The cannabis flowers are available in pre-packaged jars and pre-rolled joints for convenient use. These are also sold based on tiers 1 and 2 distinguished by their structure, size, and bud scent; Tier 3 is selected based exclusively on size.
Other products include cannabis edibles in several THC and THC/CBD formulations; cannabis inhalers available in pure THC and 1:1 THC/CBD doses; and cannabis oral and topical products. Vaping products, including several strains, are also for sale.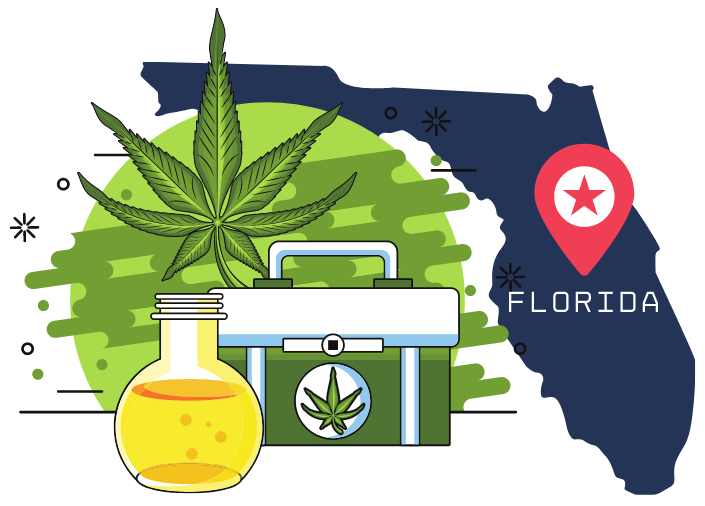 : 5090 N 9th Ave, Pensacola, FL 32504

: (850) 786-2888
Curaleaf Holdings, Inc. has several locations across Florida, too, but its corporate headquarters are in Wakefield, Massachusetts. As a licensed MMTC, it's both a cultivator and creator of cannabis plants and products. Indeed, it's known as among the world's largest medical marijuana companies due to the sheer size of its coverage!
Among its wide variety of products are:
Capsules
Tinctures
Edibles including mints and lozenges
Vape concentrates and oils
Flowers and flower pods
Pre-rolled joints
Topical lotions
Curaleaf offers more than 150 cannabis strains that are processed into 100+ formulated products. Every product is formulated and tested for consistency in the number of cannabinoids.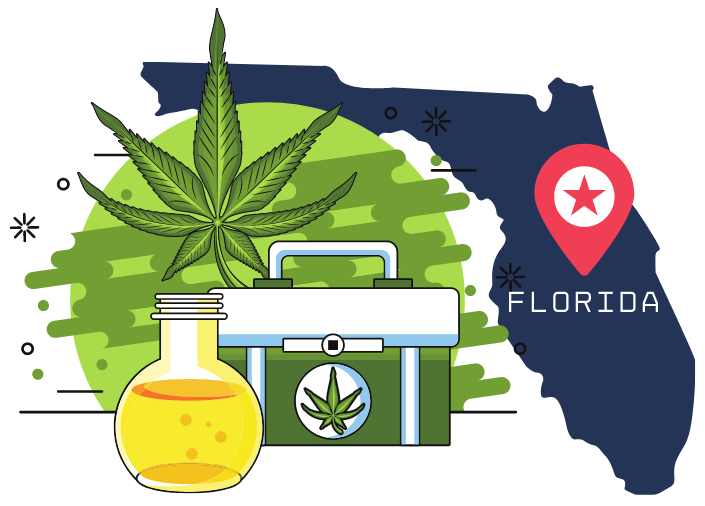 : 10615 East Colonial Dr., Orlando, FL 32817

: (407) 843-3445
Columbia Care Inc. has a widespread presence across the US and in Florida. Thus, it's considered as among the most experienced and trusted MMTCs. Its vertically integrated operations take pride in its insightful understanding of the stakeholders in the medical marijuana industry. Indeed, it's known for its transparency and quality in its operations and products.
Medical marijuana is its strongest point, but Columbia Care also offers health and wellness products under different brands. Look for the Columbia Care Platinum Label, its flagship hemp CBD brand, if you're looking for high-quality products at reasonable prices. Among its products:
Flowers
Vapes
Tinctures
Oral products
Concentrates
Pre-rolled joints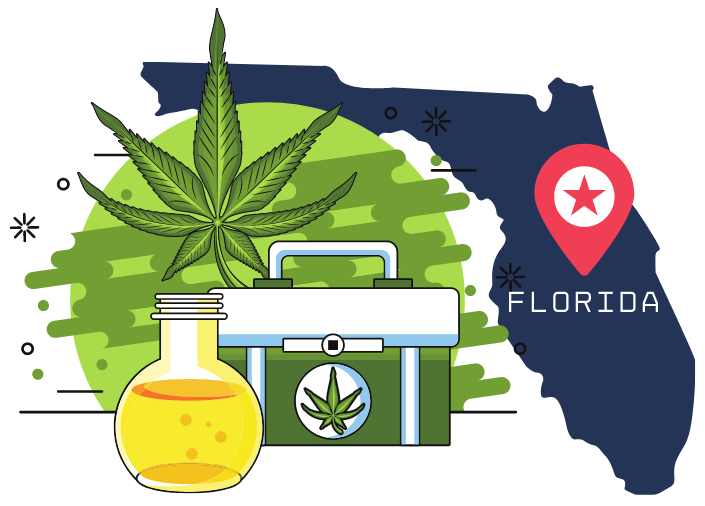 Perkins Nursery Florida
: 2575 Case Rd, LaBelle, FL 33935

: (863) 675-3006
Perkins Nursery may be a small, family-owned MMTC, but it's known for its quality medical marijuana products! As a homegrown brand, it has seen the ups and downs of the market and knows the needs of its customers well. There's a certain personalized touch to its products and services, but it delivers to a surprisingly wide area – customers within a 100-mile radius of its Mount Dora facility can avail of its delivery service.
Ragnarok is among its more popular strains due to its striking combo of cream cheese and sweet berry. Stephen Hawking Kush is recommended for the adjunct treatment of epilepsy, muscular dystrophy, and anxiety.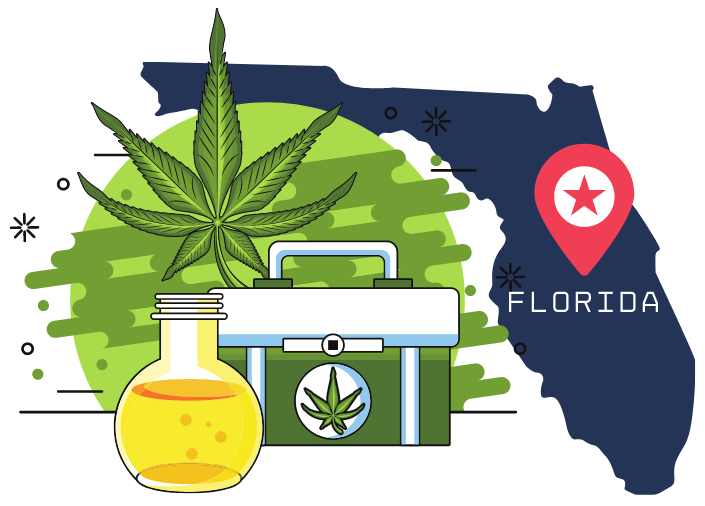 : 2949 N. Federal Hwy. Fort Lauderdale, FL 33306

: (754) 300-1230
MedMen, a licensed MMTC, is among the best places for newbies and enthusiasts who want a welcoming, accessible and efficient shopping environment. Its committed thrust toward transparency, education, and curation about cannabis is also considered a reliable source for premium cannabis products.
Qualified patients and caregivers can use MedMen's online ordering service, and their orders can either be delivered to selected MedMen locations or picked up from their chosen store. Flowers, concentrates, pre-rolled joints, and vaporizers are on its product menu and accessories and apparel for the cannabis lifestyle.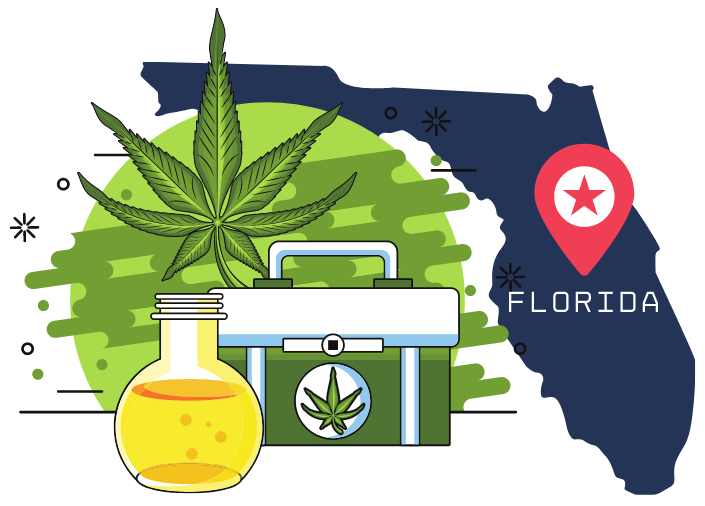 : 190 Mary Street, Umatilla, FL 32784

: (352) 771-2318
Treadwell Farms was among the first licensed hemp cultivators, but its continued success in hemp cultivation isn't new! It was a participant in the industrial hemp pilot project of FAMU and Sunshine Hemp as a growing site. The experience allowed its hemp farmers to gain advanced practical knowledge even before licensing started.
Aside from being a pure, artisanal hemp cultivator, Treadwell also offers support, guidance, and education for other hemp farmers. Among its products are gummies, flowers, pre-rolls, and salves, all of which have been tested by an independent laboratory for purity and potency.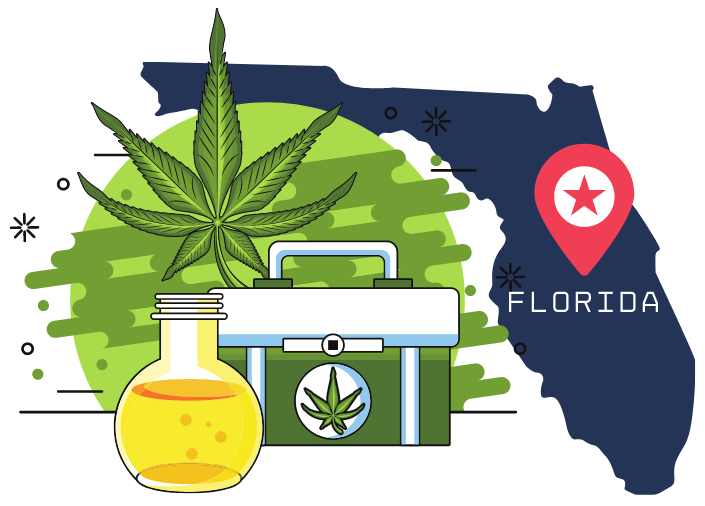 : 26216 County Road 448A, Mount Dora, Florida 32757

: (352) 383-6900
Long & Scott Farms is known for more traditional crops, such as fruits and vegetables, but it has also made its mark in the hemp market. Its first foray into hemp farming was an 8-acre plot devoted to organic hemp, but it has expanded its farming area and the number of hemp varieties. Its operations also include experimentations with cultivation and irrigation methods of a wide range of cultivars.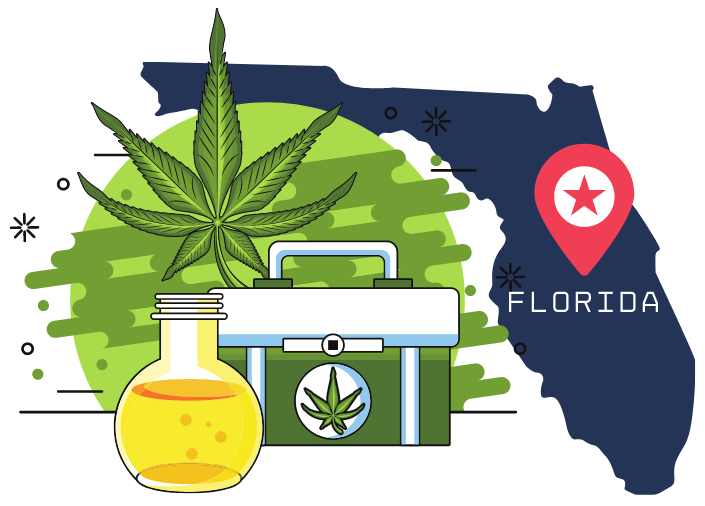 : 106 E. College Avenue Suite 640 Tallahassee, FL 32301

: (850) 224-1660
In 2018, Mike Kelley founded Sunshine Hemp, and the cannabis company became part of FAMU's hemp seed pilot program. Its best-known products are its seeds and seedlings, which are sold complete with their genetic information. The varieties include Early Abacus, Hepius, and Master Kush, which are all CBD dominant.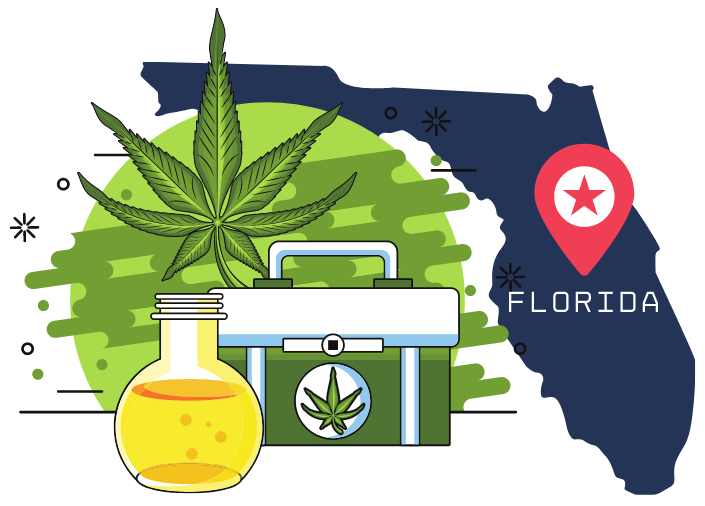 : (305) 984-9870
Florida Hemp Grow takes pride in its science-based approach in the production of its quality CBD products. From its GMP facilities, it produces hemp oil and CBD using safe methods. No solvents and other preservatives are used in their manufacture.
In conclusion, the Sunshine State is a great place to get your share of sunshine in your life through medical marijuana and hemp CBD products! But there are limitations to the privilege of using these products, and you must be aware of them. With awareness comes the beauty of being able to enjoy their therapeutic benefits to the fullest!