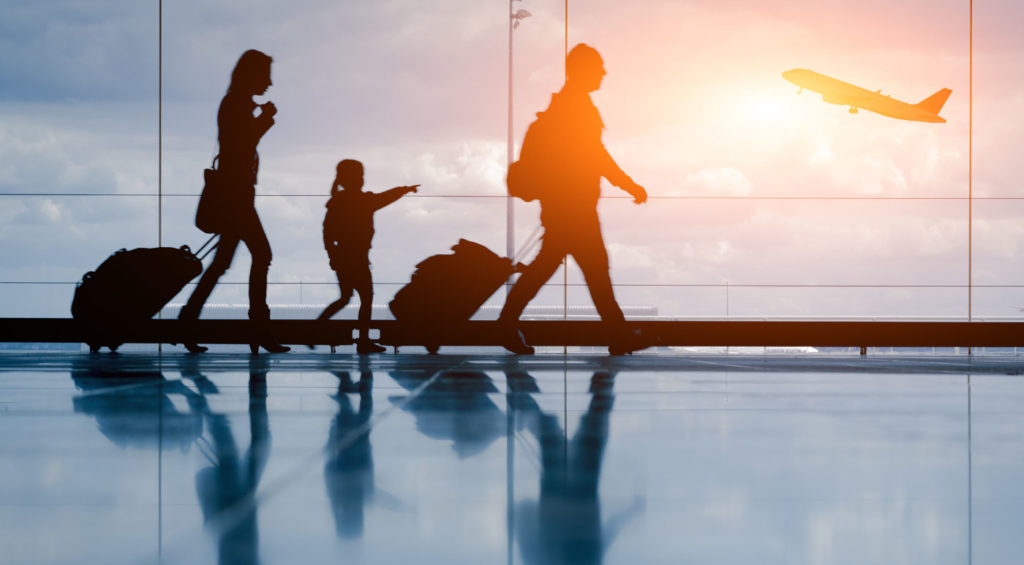 CBD is a staple supplement for many people these days. From its anti-inflammatory properties to its stress-relieving benefits, people are loving what CBD can do for them. However, many users worry about having to leave their precious CBD behind when traveling by plane.
Although the benefits of CBD are wonderful, if it comes down to choosing between having your CBD oil and breaking the law, or getting arrested versus leaving your CBD oil at home and abiding by the rules, the choice is easy.
Ever pack for a flight and, out of fear, leave your CBD oil at home? Have you ever packed your CBD oil in your suitcase and then worried that you might be breaking the law? Those are all valid questions that we will clear up for you. In this post, we will explain the rules and regulations for flying with CBD oil and what TSA has to say. Abiding by the TSA rules is absolutely essential so you don't find yourself on the wrong side of the law.
Table of Contents
Can I Fly With CBD Oil Within the United States?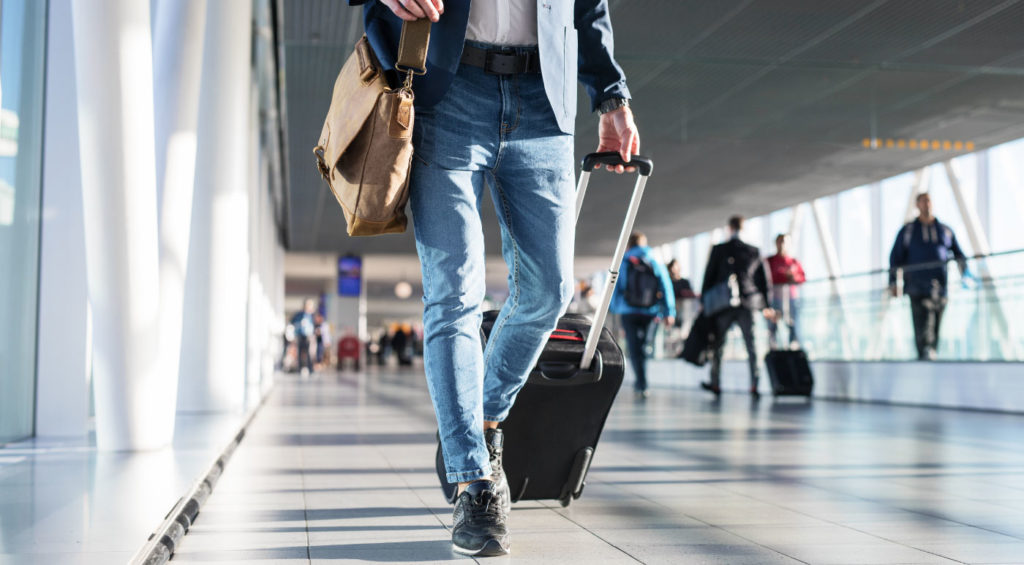 If you are headed on a flight to a destination in the United States, we have some good news from the United States Transportation Security Administration (TSA). The TSA updated its policies in May of 2019, and according to its website, passengers are allowed to bring CBD oil in both your carry-on and checked baggage under one condition: it contains less than 0.3% THC.

CBD stands for cannabidiol, a component of the industrial hemp plant that interacts with the endocannabinoid system. CBD stimulates the endocannabinoid system, which is a system in our body that modulates pain and inflammation as well as mood, stress, behaviors and more. The industrial hemp plant is a sister plant to the marijuana plant, however, the main difference is the industrial hemp plant has very low levels of THC (tetrahydrocannabinol).
It is important to remember that CBD is different from THC (which is found in high levels in the marijuana plant) as it does not have psychoactive properties, or in other words, CBD will not make you high.

An important piece to know is that CBD that is legally sold in the U.S. is required to contain less than 0.3% THC. In fact, many companies utilize third-party testing to ensure their products meet these required standards. Companies that use third-party testing typically have those lab results available for consumers to see for themselves. In most cases, each batch of products are tested, and results are provided for every batch.

If you have purchased a CBD product that has not been third-party tested, you should use caution if you plan to travel. Although you do not need to have the third-party documentation with you, it is important that you have verified yourself that your CBD contains less than the legal limit of 0.3% THC. There have been reports that CBD products that are not third-party tested contain higher levels of THC (greater than 0.3%) along with heavy metals, pesticides, and other contaminants.

Make sure you are familiar with the company or companies from which you purchase your CBD oil. Always make sure that they are reputable, that they enforce high-quality standards and submit to third-party testing of their products. At the end of the day, if you are questioned about your CBD oil, and the TSA finds there is more than the legal limit of THC, you may be held responsible!

Can I Fly With CBD Oil to Canada?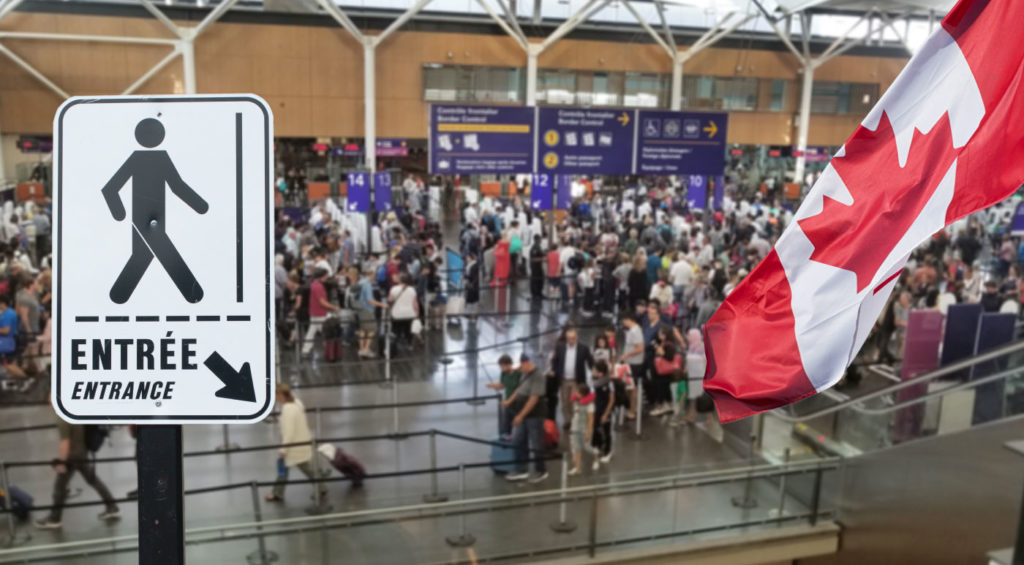 Although you can fly with CBD within the United States (with less than 0.3% THC), the rules for flying to Canada are different.

Canada legalized the use of all marijuana products for both legal and recreational use in June 2017 after passing The Cannabis Act. It allowed people of legal age to purchase up to 30 grams of marijuana. The Cannabis Act also applies to CBD oil and CBD products. In Canada, CBD is considered a controlled substance.

Canada has strict rules when it comes to the transportation of all cannabis products, including CBD. Although both CBD and marijuana are legal to buy and use in Canada, transportation of both substances, both in and out of the country, are strictly prohibited. If you do travel with CBD and enter Canada, you must declare that you possess CBD regardless of how much or how little you have! It does not matter. Declaring your CBD as you cross the Canadian border does not make it legal, and you can still face consequences — but hiding the fact that you are transporting CBD can make your consequences worse.

If you fail to declare your CBD products, Canadian border security notes it is a "serious criminal offense. You could be arrested and prosecuted."

Is CBD Legal in the United States?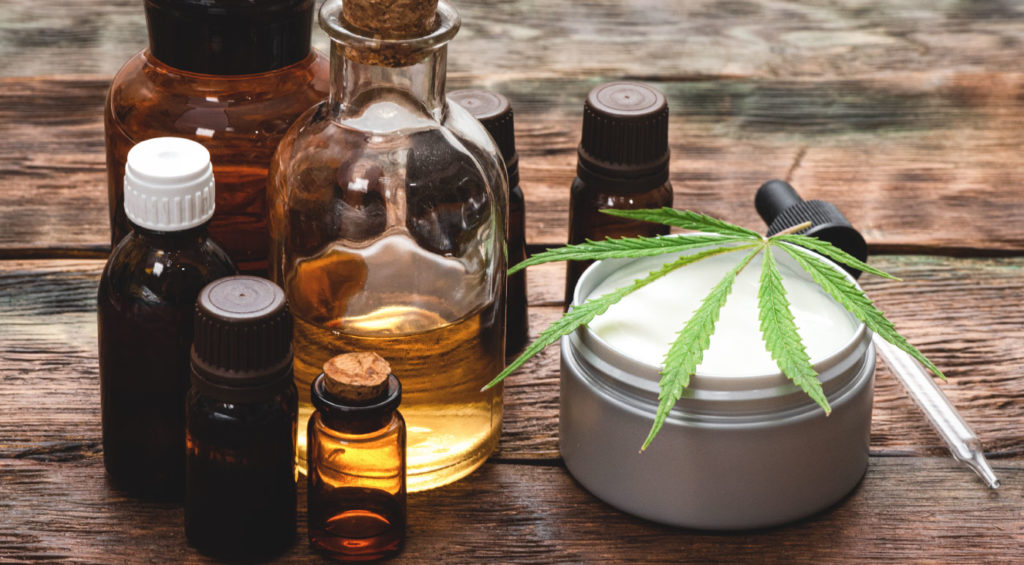 One of the reasons air travelers are unsure if they can fly with CBD is because there is a lot of confusion when it comes to the legality of CBD oil. Up until 2014, CBD was classified in the same way marijuana was — as a Schedule I controlled substance.

CBD is derived from the industrial hemp plant, not the marijuana plant. This is an important distinction. After the Farm Bill was passed in 2014, the legal definition of the hemp plant changed. This bill separated the hemp plant from marijuana, based on the amount of THC it contains. To be considered hemp, the plant must contain less than 0.3% THC (by dry weight). Hemp plants, by this definition, are a legal crop to grow in the U.S.

Since CBD is a product of the hemp plant, it is also a legal product. However, it is crucial that the final product also contains less than 0.3% THC — that cannot be stressed enough. The reason why the amount of THC is so important is because of its psychoactive effects. THC is the main constituent in marijuana that causes a person to feel high. With less than 0.3% THC, CBD oil and CBD products will not cause a person to experience that effect.

CBD oil is legal in the U.S., however, adding it to food products at restaurants or cafes is not — depending on what state you live in. Some states allow CBD in food products, while others do not. It is always best to check with your state's regulations if you have any questions about what your state does or does not allow.

Right now, the United States Food and Drug Administration (FDA) has not approved CBD for the treatment of any health condition except one: a purified CBD pharmaceutical, Epidiolex, for treatment-resistant seizures. This means CBD companies cannot make claims on their websites or product labels about CBD in the treatment of health conditions.

The laws around CBD and research into CBD continue to change. It is possible that in the future, the FDA may approve CBD for other health conditions after more studies are conducted. Although things look promising, we can't say for sure!

Conclusion about CBD and Traveling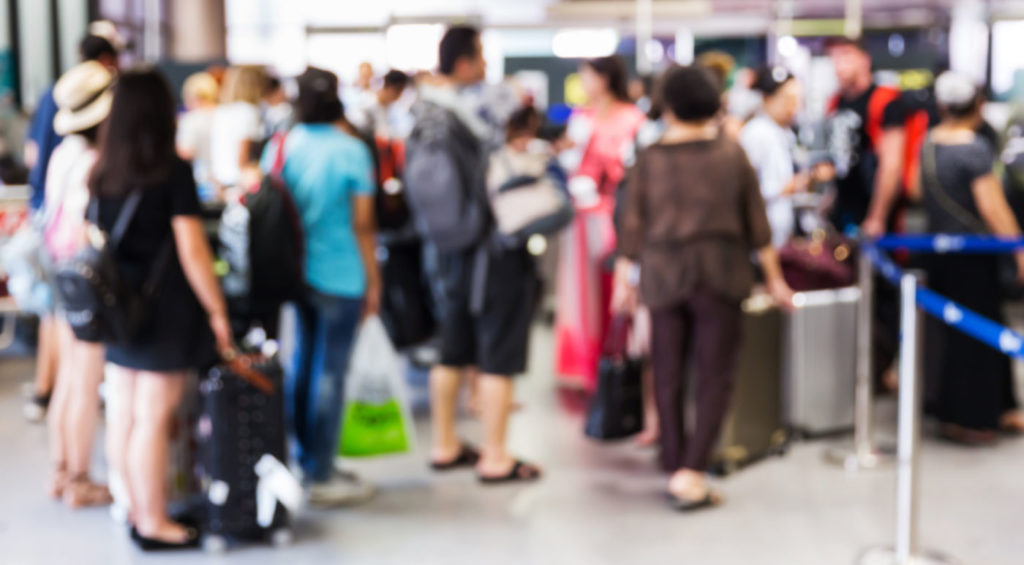 If you are planning to jump on a plane heading out on your next vacation, or even visit your grandma across the country, you are probably wondering if you can bring your beloved CBD oil. Flying with CBD oil can be scary since it was only recently that CBD began being categorized differently than marijuana. TSA has recently changed its rules and regulations, and it now allows you to fly with CBD within the United States. Just make sure there is less than 0.3% THC content!

When it comes to flying to or from Canada, however, leave your CBD at home. Although CBD is legal in Canada (as well as marijuana for both recreational and medical use), transporting it across the border is a hard no. If you do, you could face some serious legal issues — so, don't even risk it!