Addiction is extremely common, and affects people from all walks of life. In fact, Harvard Medical School says that nearly one in 10 Americans is addicted to a substance like alcohol, tobacco, or prescription drugs.
The best CBD oil products for addictions depend on the addiction.
For smoking, we'd obviously recommend a vaping product. Your most effective approach would be vaping plus an oral tincture doseage.
If you're not into vaping, or don't have a smoking addiction, almost all other addictions would be best aided by CBD using an oral dosage, taking it like a daily supplement.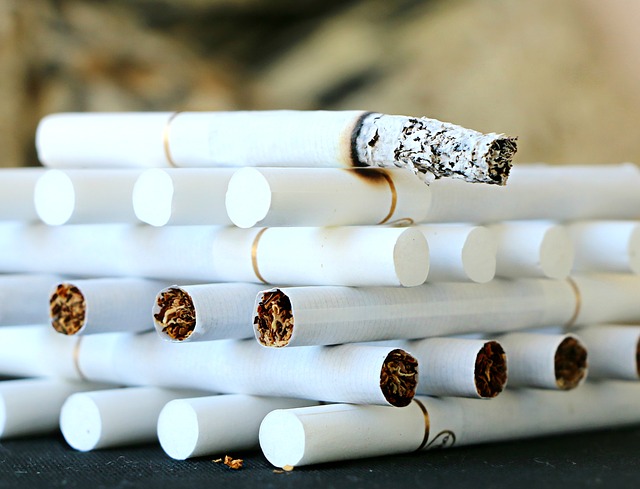 Addiction works by triggering the pleasure and reward mechanisms in the brain. Over time, this creates the compulsion to seek out the addictive substance. Then, when a person stops using it, they experience painful withdrawal symptoms.
Cannabidiol, or CBD, is a natural substance derived from the cannabis plant – and it holds a great deal of promise for preventing and treating addiction.Recent studies show that CBD may help by:
        Reducing cravings
        Helping to manage withdrawal symptoms
        Addressing the symptoms or conditions that contribute to substance abuse
        Increasing overall well-being, making people less likely to seek out addictive substances
Quitting Cigarettes – CBD for Smokers
Smoking is the most preventable cause of death in the United States. It can lead to lung cancer, heart disease, strokes, and other deadly conditions. Despite the risks, smoking is difficult to quit. This is because of nicotine, a highly addictive substance found in tobacco. It causes a temporary feeling of relaxation, followed almost immediately by withdrawal symptoms.
In one study, smokers who wanted to quit were given inhalers with either CBD or a placebo. When they felt the urge to smoke, the smokers used the inhalers. Over the week-long study, the CBD group was able to reduce the number of cigarettes consumed by about 40 percent. The placebo group, on the other hand, had no reduction in the number of cigarettes smoked.
Alcoholism and CBD
Alcohol is widely available and socially acceptable, making it easy to over-indulge. But from motor vehicle accidents to liver disease, the risks associated with alcohol abuse can affect every part of a person's life.
Preclinical trials suggest that CBD may be useful in treating alcoholism. CBD's neuroprotective properties may help protect the brain from alcohol-related damage, which can cause significant cognitive impairment for heavy drinkers. CBD may also help to reduce alcohol consumption and prevent relapse.
Beyond treating people who are already addicted to alcohol, CBD could also help with some of the conditions that lead people to self-medicate. Safely addressing mental health issues like depression, psychosis and anxiety disorders may make people much less likely to abuse alcohol.
Fighting the Opioid Epidemic – CBD for Addicts
The National Institute on Drug Abuse (NIDA) reports that opioid overdoses take the lives of 90 Americans every day, and cannabis may be one of the keys to battling the opioid epidemic.States that permit medical cannabis have 24 percent fewer deaths by opioid overdose than states that do not. Cannabis may also support people who are trying to quit using opioids by helping with withdrawal symptoms.
CBD in particular has been shown to reduce drug-seeking behavior. This could be because CBD provides relief for symptoms that introduce people to using opioids, like chronic pain. Unlike opioid painkillers, though, CBD helps people to manage pain without getting them high.
CBD can help fight addiction by addressing every point in the addiction cycle. It may help to prevent addiction by providing relief for many of the conditions that make people vulnerable to addiction, like pain, insomnia and mood disorders. For those who are already suffering from addiction, it may help reduce cravings and reduce withdrawal symptoms. And for those who have quit, it may support their healing by reducing the likelihood of relapse.

Ranking the Best CBD Oils for Addiction
"Not Why the Addiction, but Why the Pain?" – Gabor Mate
If you are struggling with an addiction, you are NOT ALONE. According to the Washington Post one in eight American adults is an alcoholic, 37.8 million adults in the United States smoke cigarette (16 million of whom live with a smoking-related disease according to the Center for Disease Control and Prevention) and as of 2016 2.1 million Americans had an opioid-related disorder according to the US Department of Health and Human services. Where does one even begin when discussing treatment of addiction? More than ever studies indicate that we begin in childhood. The ACES study or Adverse Childhood Experiences study indicates that those who experienced trauma both acute and long-term during childhood are much more likely to engage in poor behavioral health choices- often times drug use is right at the top of the list. Take a glance at how ACEs lead to health-risk behaviors. The summary appears to be pretty grim: large percentages of American's engage in harmful addictive patterns that lead to early death. Certainly when it comes to opioid-related illness that number is growing. Addiction is not an isolated issue. Along with it often comes anxiety, depression, and even despair– despair that crescendos to suicide, overdose, or a further plunge into a gripping era of addiction. And to top it off, it appears as though abstinence-only approaches to treating addiction are not especially effective. American Addiction Centers reports that AA only works for about 8-12% of its participants. While harm-reduction practices show better results, policy in America still prevents people who use from accessing the care they need to use drugs more safely.
So, what can be done? For many, the answer is not to turn to pharmaceuticals as many of the drugs people are addicted to are pharmaceuticals! Not to mention, many pharmaceuticals have side effects like depression and anxiety that caused the addiction to begin with. For many, we're staring down a seemingly endless cyclical pattern with no sign of freedom. More so than ever, we have turned towards supplements like St. John's Wort, lavender, and chamomile to at least alleviate some of these tough symptoms that accompany and/or predate addiction.
So, are there steps can you actually take to naturally alleviate addiction? Believe it or not, there have been plants available to us for thousands of years that naturally take action with our nervous system, our brain, and other organs in our body that help us eliminate toxins, ease stress, and combat depression.
The use of plant medicine predates pharmaceuticals, and rarely have side effects. CBD is one such plant that actually works to alleviate many of the symptoms that lead to addiction as well as symptoms people experience when coming down from drugs. While symptoms and causes of addictions vary, some of the most common afflictions linked to addiction include:
anxiety
depression
insomnia
physical pain
trauma
and other causes
There are many way in which CBD and other botanicals alleviate these symptoms. For this reason we have looked at CBD products that include these ingredients. See below for our exact methodology on how we chose our top 10 CBD oils for addiction.
Methodology:
Range of Products Score (1/5)
Beginner Dosage Score: the lowest dosage available in this brand's product
Experienced Dosage Score: the highest dosage available in this brand's product
Delivery Method Score: the number of distinct delivery methods of CBD oil products
Cannabinoid Variant Score (1/5)
The range of documented cannabinoids in the brand's products. Often achieved through different distillation methods or extraction methods utilizing the whole hemp plant.
Product Purity Score (1/5)
Measure of extraction method, whether a brand's products are certified organic, and quality control testing employed by each brand.
Sourcing Score (1/5)
Measure of location hemp is sourced from as it relates to environmental toxins and greater cannabinoid density. Additionally, a measure of the number of chemicals used in the production of the hemp (if any).
Health Issue-Specific Factors (1/5)
The brand's range of delivery methods that are particularly well suited for aiding the medical issue at hand. In the case of using CBD Oil for addiction, vaping delivers the fastest results, while oral delivery (tinctures and capsules) have the longest-lasting effects.
The brand's range of additional herbs, vitamins, minerals, and carrier devices that are known to aid the medical issue at hand. In the case of addiction, extracts such as lavender, arnica, St. John's Wort and chamomile may be added to CBD oil preparations to enhance the product's therapeutic effect.
The 10 Best CBD Oils for Addiction
Cannabidoil Life makes it their practice to provide only the highest quality products, though the best extraction method evinced by third-party testing. According to CBD Life, their top picks for extraction are cradling and Supercritical CO2. Both ensure the extraction of "full spectrum" CBD. Generally, CBD oil taken as a tincture is an overall effective treatment for addiction as CBD tinctures slowly build in the system- leading to a longer lasting and slower incremental change. As you probably know, CBD helps to boost our naturally existing endocannabinoid system- a system that regulates our sleep, immune-system response, and pain. We recommend Cannabidoil Life's CBD Oil that comes in 750 mg, 1,500 mg, and 3,000 mg strengths- which, according to CBD Life is the highest concentration of CBD tincture on the market. If you struggle with depression anxiety in tandem with your addiction, you may want to start with a stronger dose of CBD oil as the CBD activates the 5-HT1A serotonin receptor to help with anxiety, addiction appetite, sleep and withdrawal symptoms like nausea and vomiting . Though the general rule of thumb is to start small and build, if you are looking to taper off of a powerful chemically enhanced opiate, a stronger dose of CBD may be where you should start. Essentially. we are recommending you treat the mental anguish and pain, as Gabor Mate put it so candidly in his talk about addiction. If you are that individual who started with pharmaceutical pain pills like oxycodone due to physical pain, you may want a much safer alternative. We recommend treating the pain acutely with Soothe Balm. In addition to the highly therapeutic benefits of CBD this formula includes other naturally calming botanicals including arnica, lavender, St. John wort, calendula, and comfrey root. The combined efforts of these powerful plants make for potent and acute relief from physical pain without side effects and a lifetime of addiction.
Product Types: Tincture, Vape Liquid, Capsules, Edibles, Isolates, Crystals, Wax, Water
Our Recommended Product for Addiction: CBD OIL 3,000 mg for relief of anxiety, depression, and nausea that may accompany addiction and CBD Sooth Balm for accute relief from physical pain.
Pure Hemp Botanicals promises purity in their CBD products, and goes to great lengths to establish credibility in this poorly regulated industry. Consumers have access first-hand to how the company grows, extracts and compounds their products through a video tour of the facilities as well as a via published lab tests results for each batch of their CBD. Throughout the process, the company far exceeds the market standard"from soil to oil." Their non-GMO source hemp is organically cultivated in Colorado, and subjected to gently, full-spectrum extraction processes, before being compounded into potent and high-quality teas, capsules, vape liquids and tinctures. They offer a wide-range of products to help individuals with myriad of addictions. Those who are looking to quit smoking and remain smoke free may benefit from vaping their product. The tea contains other natural botanicals that are known to relieve anxiety and help with calming the mind and body including hibiscus, chamomile, and lavender which is said to help with racing thoughts, and chronic anxiety. The company also offers a full spectrum tincture for long-lasting relief from anxiety and depression as well as continual regulation of sleep to combat insomnia that often accompanies the intake of harmful drugs like amphetamines.
Product Types: Tincture, Softgels, Capsules, Mints, Crystals, Vape Liquid, Tea
Our Recommended Product for Addiction: CBD Vape, for general calm, and relief from insomina thehibiscus tea, and for long-lasting relief from anxiety and depression try the CBD Tincture
CBD Drip makes its name not only for its transparency but also for its quality and accessibility.
Their source hemp is pesticide-free, European-grown, Non-GMO, CO2 Extracted, and full-spectrum. If you suffer with addiction accompanied by anxiety one of the best methods to help treat this problem is through a CBD oil. From their EcoDrops line we recommend Dream. This "custom-crafted" blend includes the relaxing and defrazzling botanicals lavender, valerian, and roman chamomile. This is a great blend for treating insomnia, but can be used for general calming as well. Another option is the company's unflavored CBD oil, which can be vaped, and comes in strengths of 14.5 mg, 58 mg, 140 mg, 500 mg or 750 mg. Vaping is a great option for individuals looking for quick relief from intense craving. And can be used regularly to help when tapering off of any drug. Naturally, this is an effective use for individuals who are looking to stop smoking. Still another choice is CBD Drip's CBD capsules, which are both vegan and gluten-free. Each potent capsule each contains 30 mg of multi- cannabinoid, full-spectrum hemp extract.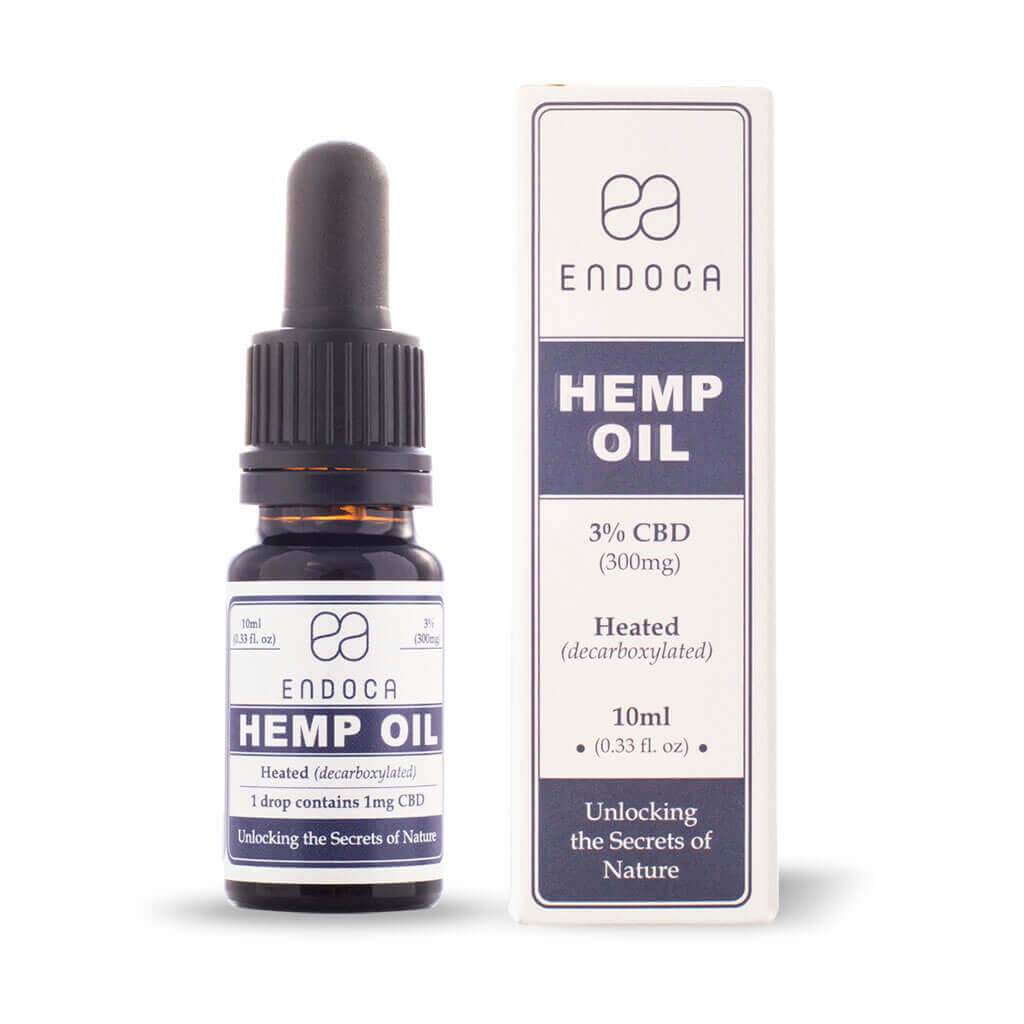 For Endoca,CBD is more than a product, it's a calling. This family-run CBD grows and harvests their own organic hemp on a sustainable permaculture farm, using self-built equipment, and is developing a self-sufficient village to support its eco-friendly processing and manufacturing plant. The company runs a charitable foundation to supply CBD to individuals and families in need, operates a seed bank, a mediation and collaborative wellness center and more. Endoca CBD products match their ethics bringing only the highest quality products overseen from "soil to oil." The hemp used to make their products is organically grown in Denmark- an area known for low pollution. Third party labs testing is just another practice that makes Endoca shine where consumers may actually view results through the Endoca website. Of theirs many products, the best CBD for addiction is Endoca's CBD oil oral drops. Each is cold-extracted, containing terpenes, vitamins, ketones, amino acids, and co-nutrients, and is available in strengths of 300 mg, and 1500 mgs.
Product Types: Tincture, Drops, Capsules, Suppositories, Ovules, Crystals, Salves, Body Butter, Chewing Gum
Our Recommended Product for Addiction: CBD Oil drops with dosage based on user's level of CBD oil experience.
Green Roads has been featured in Forbes, Yahoo Finance, NBC, Herb, High Times, and ESPN. The proof of the CBD is in the eating, or steeping, or imbibing or rubbing. In fact, Green Roads makes a vast array of CBD products including gummies and CBD oils that are accessible to all pallets- including children. But Green Roads is not just about quantity the company is also about quality- offering a full spectrum CBD product extracted using a high pressure low temperature CO2 extraction method- one of the highest costs for extraction. CBD is poorly regulated, and so finding companies that use third party testing and high quality hemp and extraction methods is essential. For addiction we recommend their CBD tinctures- a CBD product that builds in the system over time. The company provides tinctures in strengths of 100 mg, 300 mg, 550 mg, and 100 mg. As is always the case with any medicine. The difference between medicine and poison is dose. Take based on your experience. If you experience pain and require fast relief, you may want to try their CBD Pain cream available in strength of 150 mg and 300 mg.
Product Types:Tinctures, Syrups, Cream, Capsules, Edibles, Beverages
Our Recommended Product for Anxiety: CBD Oil, or CBD Topicals
Charlotte's Web gets its name from Charlotte a young girl who made a dramatic recovery from a rare and debilitating seizure disorder. The Stanley Brothers were so inspired by Charlotte, they started this line of CBD products. Charlotte's Web's line of commercial CBD tinctures, capsules and topicals use the same proprietary strain of source hemp, but are formulated to address common issues like inflammation, fatigue, and anxiety. All are made from hemp grown organically and sustainable in Colorado, and subjected to broad-spectrum extraction, which preserves the full entourage of beneficial plant compounds. Their CBD tincture is an excellent choice for those who suffer with addiction as well as for individuals who are looking to come down from and abstain from addictive substances. The formula comes in mint and chocolate flavors and helps the body maintain a sense of calm, regulate sleep, and regulates and calms the central nervous system. Today it is common practice to prescribe harmful and dangerous pharmaceuticals for pain relief. CW has a powerful alternative. Apply topical creams to rapidly reduce the feelings of pains and spasms. In addition to CBD, the cream contains many natural botanicals to aid with relief from pain such as arnica oil- a homeopathic pain reliever. Additionally, the cinnamon found in the cream may help curb sugar addiction and help balance blood sugar.
Product Types: Capsule, oral tincture, Balms and Creams
Our Recommended Product for Addiction: CBD Oil or for those suffering from physical pain and inflammation and sugar cravings CBD topicals with dosage based on user's level of CBD oil experience.
Kat's Natural's offers a full spectrum premium CBD Hemp Oil. Their flagship product is "Heal" and perhaps one of the best CBD oil products readily available in the US. The company sources their hemp from Northern Europe- a region known for low pollution and optimal growing conditions. The hemp is then subjected to a rigorous CO2 extraction methods and compounded into a 99% pure CBD isolate. Each bottle helps to regulate the immune system, heal the nervous system, and the good fats like Omega-3 and 6 help to slow down aging and promote healthy digestion- our body's first step towards healing. For those suffering with anxiety and insomnia related to either come down or cravings, you could try Relax. Relax combines a full spectrum CBD with sweet orange oil and hops. Hops are a bitter sedative that are particularly helpful for insomnia that accompanies exhaustion due to emotional physical or mental pain. Hops may also ease the symptoms of too much stimulation. Both heal and relax offer a dopamine boost- to help regulate motor control, improve cognition and send positive "rewards" messages to the brain. If you used to smoke or are trying to quit smoking, definitely try Kat's vape liquid. Vaping means for rapid release and will help you curb cravings as fast as they come on. Before swallowing heavy and harmful pharmaceuticals for physical pain, you may want to give Kat's Deep Pain Cream a try. Apply directly into affected area for acute pain relief.
Bluebird Botanicals is a principled company that supports organic and sustainable farming. The company has been granted a CGMP designation (That stands for good manufacturing practices) and truly supports those who work for them. Bluebird also donates to autism research, homeless outreach and offers discounts to the disabled, veterans, and individuals with low incomes. They clearly believe in the power their products have to heal. Not only that but they also post the results for each batch of CBD they make. In 2016, Blue Botanicals was named #1 Hemp CBD Company as the 2016 Cannabist Awards. Bluebird's oral CBD extracts are a premium long-lasting CBD products for anxiety, with three formulations offered in strengths of 250 or 1,000 mg. The "Signature" blend contains the most therapeutic ingredients. This CBD concentrate features hemp extract in hemp oil (containing raw and heated cannabinoids plus steam-distilled hemp terpenes) with added wildcrafted frankincense extract, a botanical known to help induce calm, heal the signs of aging, and reduce general stress and negative emotions. We like the Signature Blend for individuals coping with stress related to drug cessation, and for individuals who are looking to curb cravings. For the fastest relief from anxiety, Bluebird's CBD 333 mg vape liquid is the preferred choice, and naturally this product is the perfect fit for individuals who are looking to quit or have recently quit drugs inhaled through the lungs.
Product Types: Tincture, Capsule, Vape Oil, Isolates
Our Recommended Product for Addiction: CBD Oil extracts,or vape liquid, with dosage based on user's level of CBD oil experience.
With over 20,000 hours of CBD-dominant research between them, the founders of 4 Corners Cannabis have come up with an incredible products. As growers, the company has total control of their products for "oil to soil" and have worked painstakingly hard to provide you with a full spectrum CBD oil that has what is known as the entourage effect- the union of the multiple compounds of a cannabanoid oil. With this principle in mind, the company works with a CBD-concentrated "super strain" of non-industrial hemp dubbed "Ma'at," and focuses on a broad-spectrum extraction method that employs gentle "cradling" in organic, food-grade ethanol. Cradling is the most painstaking extraction process with the highest concentration of purity available on the market. To promote transparency, 4 Corners makes their third-party lab test results for each CBD oil batch public on their website. Long-term use of drugs can affect the mind and body. Fortunately, 4 corners makes products to help heal both. For individuals who have experience motor impairment sensory processing issues, or anxiety and depression from addiction and long-term drug use, we recommend 4 Corners Cannabis oil available in strengths of 250 mg, 500 mg, and 1,000 mg. Dose according to experience with the product and personal needs. As this product must be absorbed through the liver to get through the bloodstream, the product should be taken daily and increases benefits when taken over time. If you are seeking fast relief, vape! Vaping goes straight into the lungs providing relief in about 5 minutes. Time varies depending on the individual.
The founder of Elixinol got his started in 1991, when he launched a "9bar," a healthy snack bar packed with heart-healthy hemp. Elixinol sells an array of CBD products, including Tinctures, Capsules, Liposomes, Vape Liquids, and Topical Balms, all of which contain the purest-possibly hemp. The company sources hits hemp from farms in Europe, Australia, and America, uses a chemical- and heat-free, broad-spectrum CO2 extraction process, and employs a team of medical professionals to research and develop their product formulations. The company's standards of testing are impressive as they conduct tests both in house and third-party. These tests not only cover potency, but also microbiological contamination, heavy metals, pesticides, and terpene profile. The European-based labs employ equipment and personnel from the pharmaceutical industry, and all test results are posted online alongside product listings to promote customer awareness and trust. We like their vape and tinctures to help treat symptoms related to addiction. Their CBD products help to promote better sleep, reduced levels of anxiety, immune support, and offer a boost of dopamine. Their Natural Drops reach a strength of 3600 mg- the highest we have seen on the market. If you are looking to quit smoking or have recently quit and need to curb cravings, vaping with CBD gives you the sensation of a cigarette without the harmful chemicals and nicotine and also induces a sense of calm and relief to the nervous system.
Product Types: Tincture, Capsules, Liposomes, Spray, Balm

Our Recommended Product for Addition:CBD Natural Drops, oral delivery "X-Pen",with dosage based on user's level of CBD oil experience.