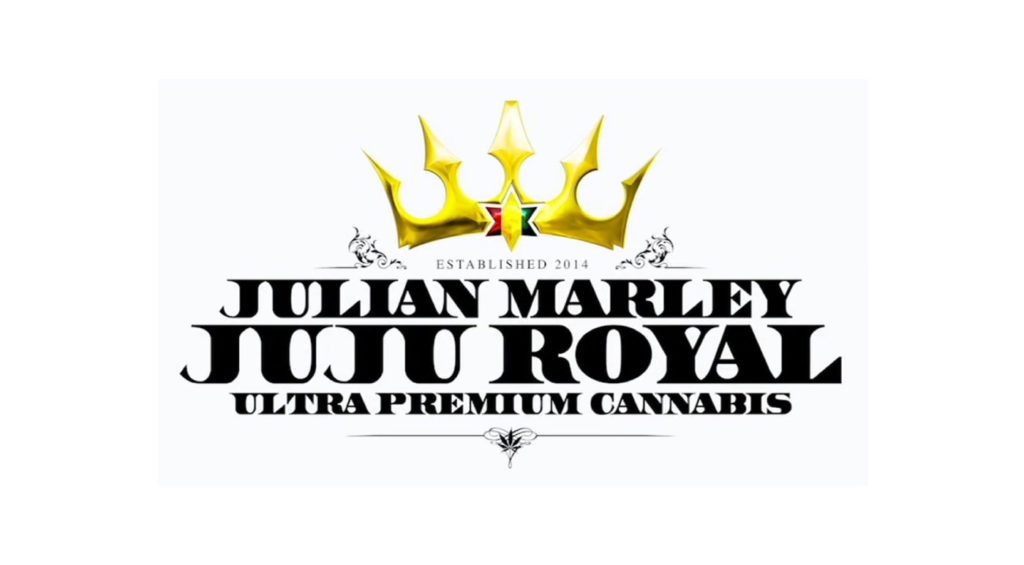 JuJu Royal was founded by Julian Marley, son of Bob Marley. While Julian Marley is known as a supporter of cannabis legalization in the United States, he founded this particular brand to offer people access to the beneficial properties of cannabidiol compounds without any psychoactive effects.
JuJu Royal is still a relatively new player in the CBD industry, but the brand is quickly building up a reputation. The brand offers a variety of products, and the founder, Julian Marley, focuses on ensuring the company's products are affordable so more people can access their benefits.
JuJu Royal Company Overview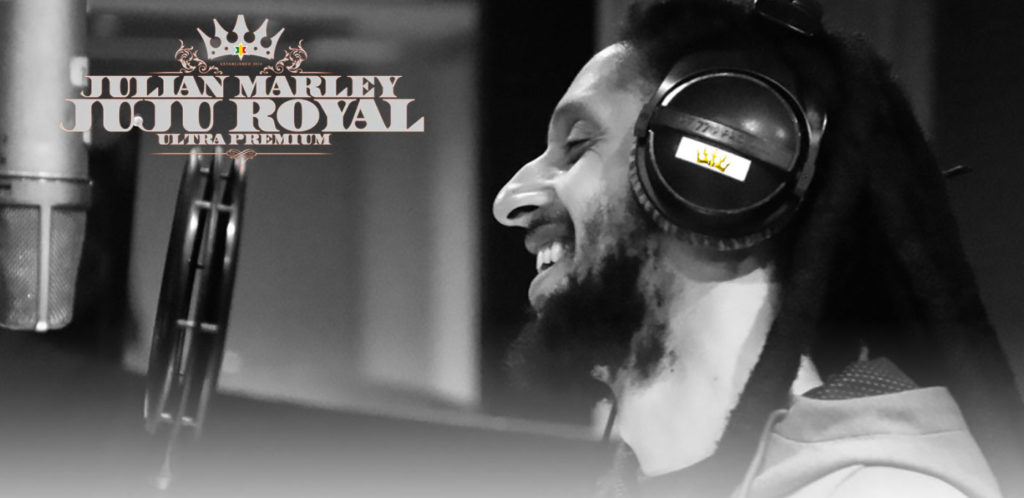 JuJu Royal is located in the United States and focuses on the production of high-quality cannabidiol products. JuJu Royal's products contain hemp-derived CBD, which ensures they meet legal requirements and will not cause psychoactive side effects. 
JuJu Royal Laboratory Tests and Certificates
Not all CBD companies offer the same level of purity in their products. This is why it is always important to consider whether third-party laboratory testing has been conducted on the CBD oil and related items you're thinking of buying.
Fortunately, we were able to find a number of laboratory test certificates for JuJu Royal products. The company has sent many of its CBD oil products for testing at a third-party laboratory. A dedicated page on the company's website provides access to all the certificates. 
Certificates that are available at the moment are related to the following products:
Mango Oil
Pineapple Oil
CBD Tinctures
Basil CBD Olive Oil
Jerk CBD Olive Oil
Garlic CBD Olive Oil
Customers interested in a product that does not have a certificate on the company's website should get in touch with the customer care department to request further information.
JuJu Royal Product Range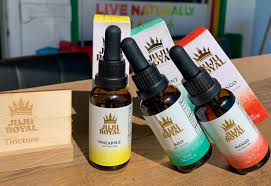 The product selection offered by the JuJu Royals brand is quite impressive. While the company offers products that are similar to many competitor brands, it also has a couple of unique items that customers really seem to enjoy.
JuJu Royal products include:
CBD Olive Oil is unique to this brand. This high-quality olive oil is infused with CBD, providing the benefits of both oils in a single product that you can use in cooking or salad dressings.
All of the other JuJu Royal products are available in a variety of flavors so you can choose a CBD oil that will satisfy your taste buds while enjoying the many health benefits of these compounds.
JuJu Royal Product Pricing
Pricing at JuJu Royal is very reasonable. When we compare the brand's pricing to that of its competitors, we see that JuJu Royal is more affordable than a lot of other options.
A product's price depends on a few factors, such as the type of product and the potency of the formula. Prices seem to start at around $6.99 and go up to around $89.99. 
JuJu Royal Shipping Policies
JuJu Royal distributes its products through a large number of local retailers. Additionally, it is also possible to order products from the brand's official online store. This way, even customers who don't live near a local supplier can buy JuJu Royal products. 
JuJu Royal Return Policy
JuJu Royal accepts returns if you send back an unopened product. 
There is no money-back guarantee if you simply do not feel completely satisfied with your product.
Customer Reviews and Opinions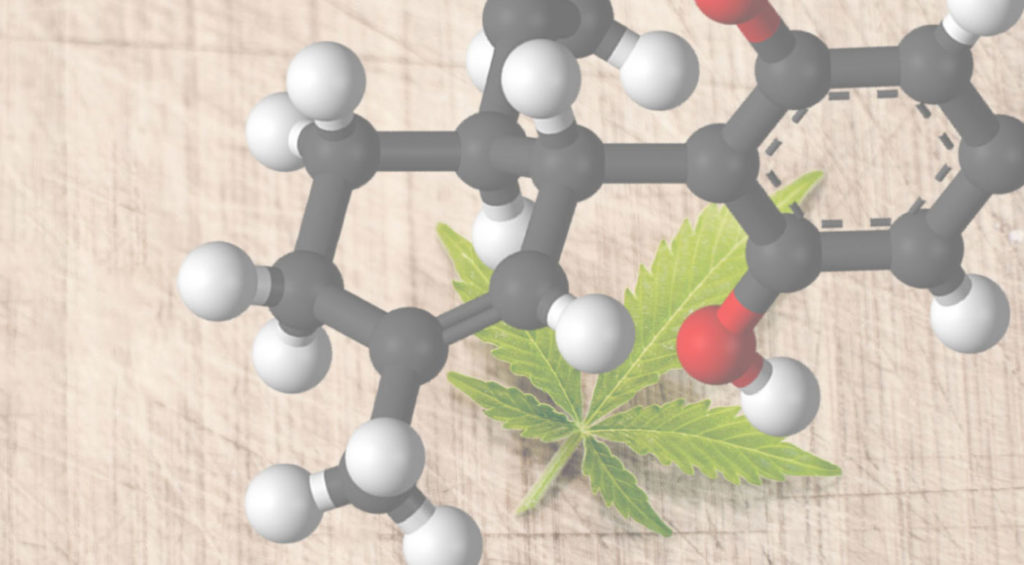 Even though JuJu Royal is still quite a newcomer to the industry, many people have decided to give their products a try. Fortunately, many of those customers have provided reviews and shared their opinions.
The company has a presence on various websites that let customers provide unbiased reviews. When we look at Weed Maps, for example, we can see that the brand is still building a presence, but already features a 5.0/5.0 rating. 
Let's take a look at a couple of reviews on Weed Maps:
"A1 quality! I had some when I was on vacation in Palm Springs. Can't wait till they open a location near me!!"
"Won't go anywhere else. All products are quality product and smooth."
Final Verdict
Even though JuJu Royal is still building up a reputation, the company has already established a trusting relationship with its existing customers. When we look at reviews, we see a very positive response to the quality and potency of the CBD oils.
The company also has a relatively large selection of products to choose from, including a couple of unique entries. Overall, JuJu Royal seems like a trusted brand with competitive and affordable prices for CBD products.