Lazarus Naturals, located in Seattle, Washington, was established in 2016 with the goal of creating quality and accessible CBD. All cannabis is grown domestically in non-GMO farms. Kosher ethanol is used to remove the CBD from the plants. All organic plant-based oils are used in the creation of the final products. Third-party testers check the quality of products, ensuring that they do not contain heavy metals or pesticides.
The owners of Lazarus Naturals see the positive effects of CBD and want those who need it to be able to access it. In order to make their products truly accessible to everyone, Lazarus Naturals prides themselves on offering a 40% discount and assistance programs to veterans, those on long-term disability, and low-income households. Customer support is available through social media, email, and by phone Monday-Friday 9am-5pm PST.
A blog can also be found on their website. Potential customers can locate a buying guide, suggestions for CBD oil use, an explanation of what CBD is, and other helpful articles through this blog. Once online orders are placed they are shipped within three business days and tracking numbers are emailed to customers. Lazarus Naturals products can also be found in several brick and mortar stores located across the country.

Products Available:
CBD products produced by Lazarus Naturals are vegan and gluten-free. They are THC free and legal in all 50 states as well as over 40 countries. Sample packs are available for purchase for customers who would like to try a few different products.
Mango Pineapple or Wintermint High Potency Tinctures
These flavored tinctures are available in 60ml and 15ml bottles. Mango Pineapple and Wintermint tinctures have over 3 times the concentration of CBD compared to the regular tinctures. These products come with a dropper and are taken orally.
CBD Tinctures
These tinctures come with a dropper and are taken orally. Ingredients in addition to CBD are fractionated coconut oil and avocado oil.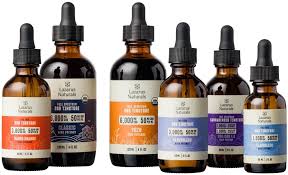 High Potency or Flavorless High Potency CBD Tinctures
High Potency tinctures have over 3 times the concentration of CBD as compared to the regular CBD tinctures. This product is also made with fractionated coconut oil and avocado oil. The flavorless product does not contain avocado oil. Tinctures come with a dropper and are taken orally.
CBD Pet Tinctures
This tincture comes with a dropper and was made specifically for pets to be taken orally. Dosages are based on the animal's weight.
CBD Capsules
CBD Capsules are available in 10mg, 25mg, 50mg, 100mg and 200mg options. They are taken orally.
CBD Coconut Oil
This product can be used in many different ways. CBD coconut oil can be used in baking as well as making cosmetics or lotion. This product can be taken orally or applied topically.
Terpene Infused or Raw CBD Isolate
CBD Isolate is available for purchase by customers to create their own CBD products. This is not a plant, but rather just the CBD that is extracted. Terpene infused CBD isolate is available in Hawaiian Citrus, Lemon-Lime, and Valencia Orange.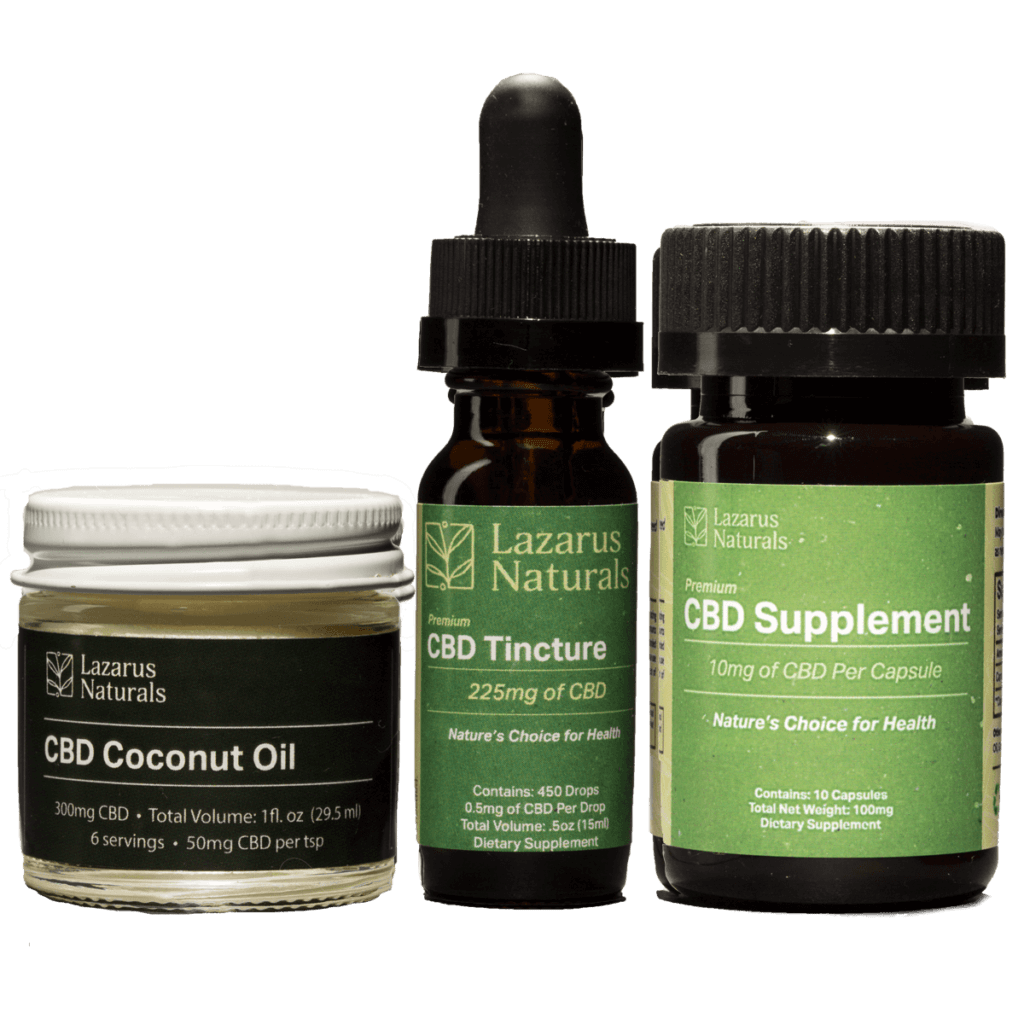 Reviews and Rankings:
CBD Oil Users reviewed products from Lazarus Naturals. This review explains that tinctures are made from isolate so there is no THC in the final product. Lazarus Naturals offers the lowest prices for the high quality of the product. A summary of the review lists the following positives:
* Lowest prices of our recommended brands
* Third-party lab reports on the website by batch
* Unique product offerings (CBD coconut oil, CBD sugar, Hemp RSO)
* Ships internationally (except Canada, UK, and Australia)
The only negatives reported were:
* No vape oils in the product line
* Only guarantees shipments within the U.S.
* Free shipping only on orders over $50
Natural Wellness CBD oil also reviewed Lazarus Naturals, giving the company a 9.5/10. The review states that the CBD used by Lazarus Naturals comes from excellent sources, and the products are some of the most inexpensive on the market. They are reviewed as having excellent customer service that can be reached through the website, by phone, by email, or on Facebook. Products made by Lazarus Naturals were reviewed as working quickly for a great price.
User Reviews:
All products available for purchase online from Lazarus Naturals can be reviewed on the website. Reviews are published and can be reviewed by potential customers. The following user testimonials can be found on the company site:
* "Will" begins his review by thanking Lazarus Naturals for giving a discount to him as a veteran. He states the customer service was amazing. He states, "your Tropical Breeze tincture is simply amazing I must say I'm very impressed with the pain relief in my muscles and joints after only 15 minutes of Ω an ml."
* "Jessica" reports that CBD High Potency Tinctures "cuts my pain by 80% or more." She also states that it has helped with depression and anxiety, as well as allowing her to sleep better at night.
* "Kalee" explains that the CBD capsules were life-saving. "I suffer from severe anxiety to where I cannot even leave my house, and just using this product for a couple days has cut my anxiety down to nearly a 0."
* "Cindy Traylor" reviewed the CBD Coconut Oil. She states "I have had Achilles Tendinitis for about 15 years. I rub it on my heel and ankle and the pain eases up." She also reports being able to sleep better at night.
Pricing/Value:
Lazarus Naturals works to keep all of their products affordable and high quality. Pricing is fair and discounts and coupon codes are available. Free shipping is given on all orders over 50 dollars. The price range for online products is as follows:
* Mango Pineapple or Wintermint High Potency Tinctures– $24-$70
* CBD Tinctures– $70
* High Potency or Flavorless High Potency CBD Tinctures– $40-$120
* CBD Pet Tinctures-$20-$60
* CBD Capsules– $10-$120
* CBD Coconut Oil– $12-$50
* Raw CBD Isolate– $35

Because Lazarus Naturals believes CBD products can make a difference in many people's lives, they ensure that their products can be delivered even to those who normally may not be able to afford CBD oils products. Assistance programs offering 40% off of product prices are available to veterans, those on long-term disability, and low-income households. In order to apply for this discount, veterans can scan and mail in or upload a copy of their DD214, military ID, or VA card. Those on long-term disability need to send in a copy of either a certification from a physician or disability income acceptance letter. Americans with low income should send in a copy of the previous year's tax return. Discounts would reflect on the customer's account page.