Even with restrictions in place, Memphis and Tennessee, in general, are among the best places to buy CBD products in the United States. Through the Tennessee Department of Agriculture, the state government issues $50,000 grants to CBD agribusinesses.
CBD in Tennessee: Is It Legal?

Indeed, the CBD market in the Volunteer State continues to grow, with many CBD shops sprouting across the state. Memphis, the seat of Shelby County, is among the top places to shoo your blues away with the therapeutic benefits of CBD oils and other products. The Home of the Blues even features several heads and vape shops that sell a wide range of products.
CBD Legality in Tennessee
The Hemp Farming Act of 2018 took industrial hemp off the list of illegal controlled substances, a landmark decision for the CBD industry. In other words, industrial hemp that contains a THC concentration of 0.3% or less is considered legal and, thus, can be bought, sold, and used.
But the cultivation, distribution, and use, including the trafficking of marijuana, are considered felonies because marijuana contains high amounts of THC. Take note that industrial hemp and marijuana are cannabis plants (Cannabis sativa) with similar appearance, and it's tricky to differentiate them. Industrial hemp, however, has lower concentrations of THC, typically within the 0.3% legal threshold.
When buying CBD products in Tennessee, especially brick-and-mortar stores, we suggest looking at their THC concentrations. The information should be clearly stated on the product label, and it should be 0.3% or less THC.
If the information isn't clearly shown or the staff doesn't provide clear answers, you may want to walk away. You don't want to risk imprisonment and fines because of it. Better yet, you should buy your CBD products from duly licensed shops to be on the safe side of the law.
As with all laws, there are exceptions to the 0.3% THC threshold in CBD products. You can buy CBD products with higher THC content – up to 0.9% THC – under specific circumstances.
You must be a patient enrolled in a university-led clinical study.
You have to possess a legal order or recommendation.
You must have a letter of recommendation from a duly licensed Tennessee doctor for its use as a treatment for epilepsy.
Let's say that meeting these requirements isn't easy, particularly as authorities closely monitor CBD products containing anything above 0.3% THC.
Fortunately, buying CBD products with 0.3% or fewer THC concentrations is nearly as easy as pie in Memphis and its surrounding areas! Customers should be at least 21 years old to buy CBD products, and you may be asked for proof of identification by vendors, if necessary. There is no other official documentation necessary in these instances.
You can buy CBD products for minors, too, provided you're the parent or legal guardian. But we suggest asking the minor's pediatrician about the suitability and dosage of CBD products for your child or ward. While over-the-counter CBD products are generally safe, certain precautions must be noted, particularly among the elderly, minors, and people with underlying medical conditions.
For many health issues, nonetheless, CBD products can ease their symptoms and provide relief.
Chronic pain
Chronic inflammation
High blood pressure
Insomnia
Anxiety and depression
Epilepsy
Acne and other skin issues
Diabetes
Cancer treatment-related symptoms like nausea and vomiting
You may or may not consult a doctor before using CBD products, but it's highly recommended that you do so. You will be surprised that a growing number of medical doctors have a positive opinion of CBD and its therapeutic benefits. The key here is proper dosage and administration and acknowledging that too little and too much have adverse effects.
The Best Places to Buy CBD in Memphis
The Food and Drug Administration (FDA) warns consumers against CBD products that contain claims made by its manufacturers regarding their therapeutic benefits. Furthermore, the government agency doesn't regulate CBD products and, thus, consumers have the primary responsibility of choosing safe, effective, and quality products.
While most CBD places in Memphis follow the rules and regulations related to their industry, consumers are still well-advised to heed these tips when buying.
Ask about the licenses or permits of the retailer, including business licenses and permit to sell CBD products. These are proofs that, indeed, the retailer submits his/her establishment to government regulation.
Look at the certificate of analysis (COA) of every product before making your purchase. The COA is an attestation of the independent laboratory testing conducted on the product, and it attests to the product's THA concentration and other aspects. This is typically embedded in a QR code linked to the manufacturer's website.
Check the products for their exterior quality. Look for clean bottles, sealed lids, and informative packaging with a list of ingredients, THC concentration, and other useful information.
Ask about the return and refund policy, if any. You want a guarantee of quality, and it can come in favorable return and refund terms.
Of course, you should consider the CBD shops' customer service, ambiance, and facilities, perhaps even its vibe. You want the whole brick-and-mortar store experience that you can't get when buying online.
Most, if not all, of the CBD shops in Memphis featured here sell a wide range of CBD products, including:
Oils and tinctures, which are available in various strengths and flavors. These can have oil, glycerin, or alcohol bases, but these are formulated for consumption, either directly (orally or sublingually) or mixed with food and beverages.
Topicals include oils, creams, and ointments that are directly applied to the skin.
Edibles include teas, chocolates, gummies, and even brownies, which act as food and CBD infusion.
Vaporizers are inhaled through either smoking or vaping, and these are considered the fastest way of getting CBD into the body.
We only included non-chain retailers of CBD products on our list. But you can buy consumer-friendly, non-prescription CBD products in Walmart, Walgreens, and CVS.
These chain retailers are playing it safe, so there are no traditional CBD oils and the likes being sold in their stores. Instead, most of these are non-THC-containing topical products like creams, patches, lotions, sprays and roll-ons, even a few lip balms. These products are suitable for curious consumers who want to be on the CBD bandwagon but don't want to be too invested in it – at least, not yet!

Best CBD Shops in Memphis
These are the brick-and-mortar CBD shops in Memphis that persons of legal age can buy CBD oils, tinctures, and edibles, among others, easily and quickly. The no-fuss, no-judgment approach makes it convenient, too, when asking about each product's safety, efficacy, and application.
2889 Poplar Ave, Memphis, TN 38111

(901) 376-1349
If you're looking for the best in-store CBD experience, you must get into Create a Cig store! This well-known establishment in Memphis attracts CBD and vaping enthusiasts, from beginners to veterans alike. Every Memphis resident who knows his vapes, e-liquids, and CBD knows about this store, too.
As soon as you walk in, you'll love the welcoming atmosphere with the store's bright interiors and ample space. Even more impressive are the brightly lit glass cases that showcase the wide variety of products available. You can easily see the bottles of liquids, vaporizers and atomizers, and tanks, among other products.
The store offers pre-built kits that contain everything that a beginner and long-time enthusiast will need for his/her vaping pleasure. But customers can also build their personalized kits from scratch with the assistance of a sales specialist. This is an excellent service considering that every customer has his/her special needs and wants in vaping.
The best thing we like about the personalized service: There's no time pressure! Explore the selections as you please, ask about their features, and make your customized kit. You can even test the products in your kits before leaving the store!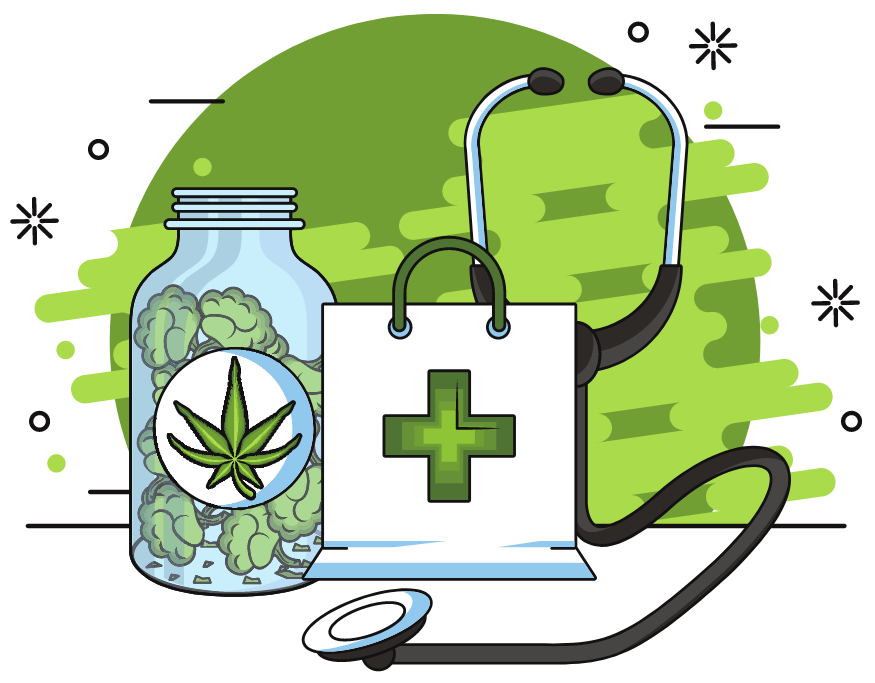 553 Cooper St, Memphis, TN 38104

(901) 572-1663
Collin Bercier, a Memphis native with more than 15 years of experience in business management across diverse industries, owns Ounce of Hope. With thousands of hemp growers in Tennessee, his CBD business stands out because of its use of cutting-edge aquaponic technology in an indoor grow facility and dispensary. With aquaponics, the hemp is grown in soilless plant culture or nutrient-rich water, a sustainable, eco-friendly method of agriculture.
Entering an Ounce of Hope store isn't like entering a seedy or sleazy shop selling dubious, perhaps illegal, products. Instead, it has an upscale apothecary interior that attracts enthusiasts who want the best CBD products. Every product offered has COA information, proof of the company's legitimacy as a CBD seller.
The product lines include:
CBD broad spectrum oils in various flavors, including orange, mint, lemon, and natural
CBD oils full spectrum
CBD salves
CBD night-time gel caps
CBD salves
But it isn't just selling top-of-the-line CBD products that matter to Ounce of Hope, either. Customers are treated to a pleasurable sensory experience through its "sensory bar." Here, you can smell and touch CBD products and experience their effects before purchasing them. Think of it as a freebie that comes with being a valued customer, not to mention that you're getting a taste of the great things to come.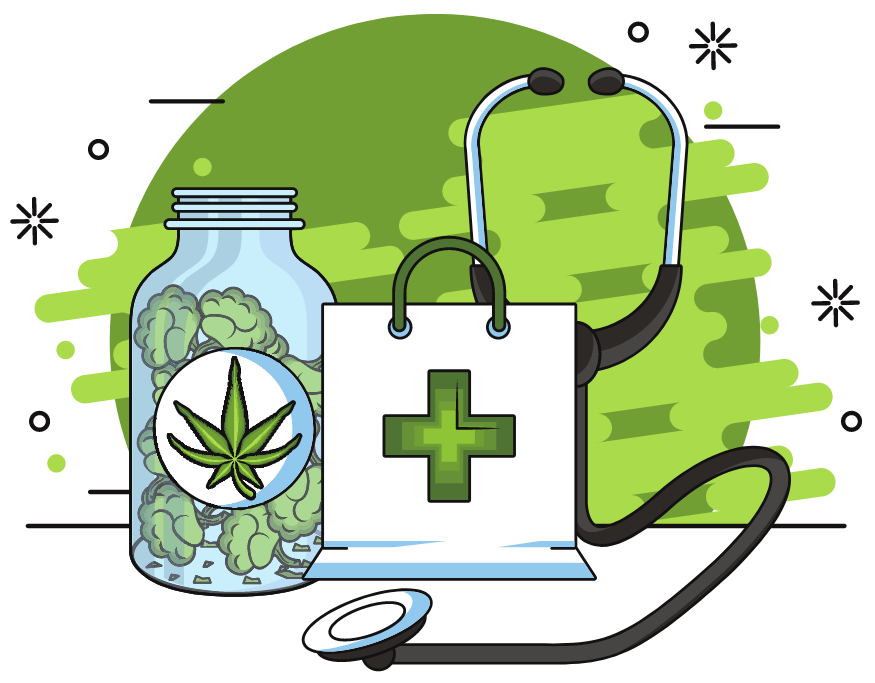 4721 Poplar Ave, Memphis, TN 38117

(901) 672-8467
There are good things to be said about family-run CBD businesses, such as the personalized services and relationships built through the years. These can also be said for Southern Leaf Hemp, a family-owned business that has been in operation for more than 60 years. Many of its customers have been patronizing its products for several years and, thus, will vouch for the top-notch quality of its products.
Southern Leaf Hemp sources its industrial hemp from Memphis and Murfreesboro, known for its exceptional hemp strains. Every product is developed with attention to detail and quality, so customers are assured that these products are safe and effective.
The CBD products include: (Their COAs are on display, too, where applicable)
Oils
Edibles
Topicals
Capsules
Coffee
Protein
Flower
Facial products
Pet treats and oils
Customers also have several hemp-based wearables and other items to choose from, including hats, wallets, totes, backpacks, belts, and beanies. After all, the CBD lifestyle demands the use of these products!
Bonus: The staff members are knowledgeable about the products and provide useful suggestions for customers.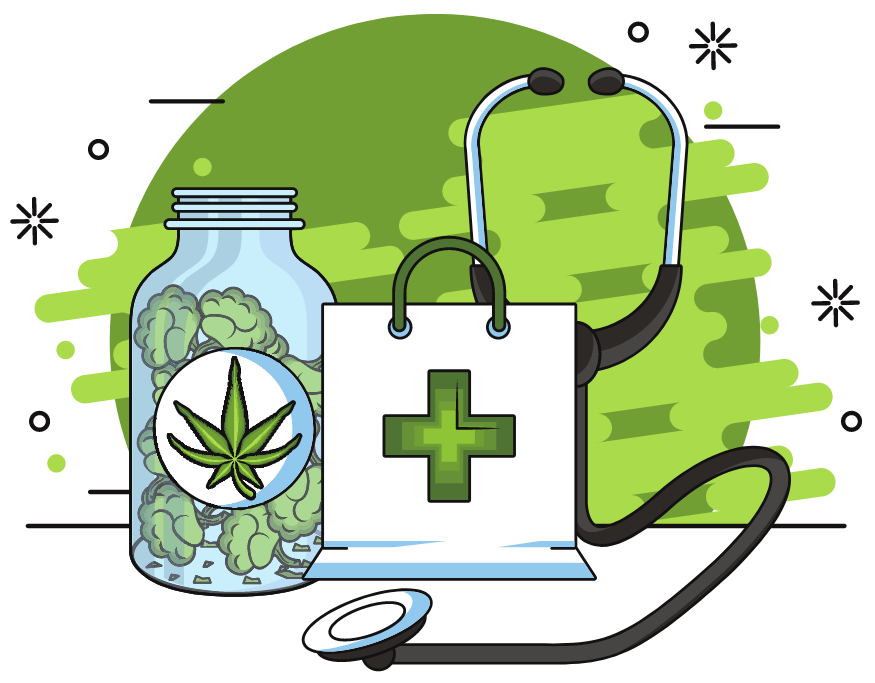 2690 Kirby Whitten Rd # 107, Memphis, TN 38133

(901) 275-8447
Opened in 2019, CBD Plus is a favorite among CBD enthusiasts who know exactly what they want in CBD products but are also open to new possibilities. Beginners are also welcome to the store since everybody must start somewhere, and that somewhere can be CBD Plus! The staff members know the products well and, thus, will provide useful information about their dosage and effects when needed.
The products are sourced from several companies, so there are numerous brands to choose from as well. These products have been vetted for their quality, safety and efficacy, and compliance with legal thresholds. You have the assurance that the CBD products have 0.3% or less THC content, a must to stay on the law's good side.
Note that CBP Plus has a second location at 085 Highway 64 Oakland, Tennessee.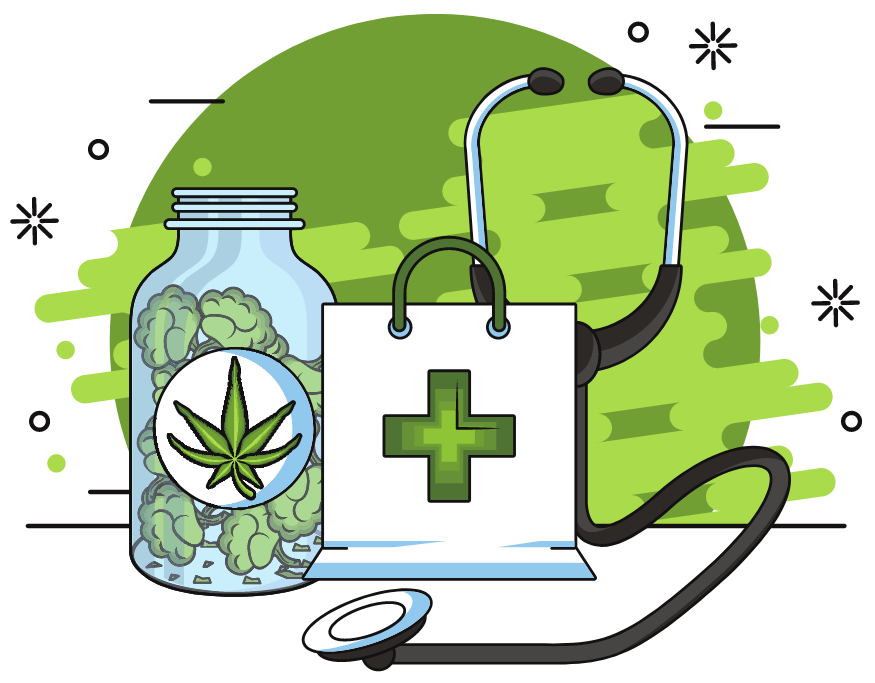 3157 Poplar Ave, Memphis, TN 38111

(901) 590-3075
The physical location of Your CBD Store has an airy, bright, and spacious feel to its interior that it feels like an arts and crafts store! But as soon as you see the products displayed on the shelves, you will realize that you've come to the right CBD place! You won't be overwhelmed by the product choices either; everything is neatly displayed for you!
According to its management, every part of the hemp plant is used to manufacture its CBD products. The product choices include full- and broad-spectrum oils with beneficial components like terpenes and cannabinoids. These are all hemp-derived products of the highest quality possible.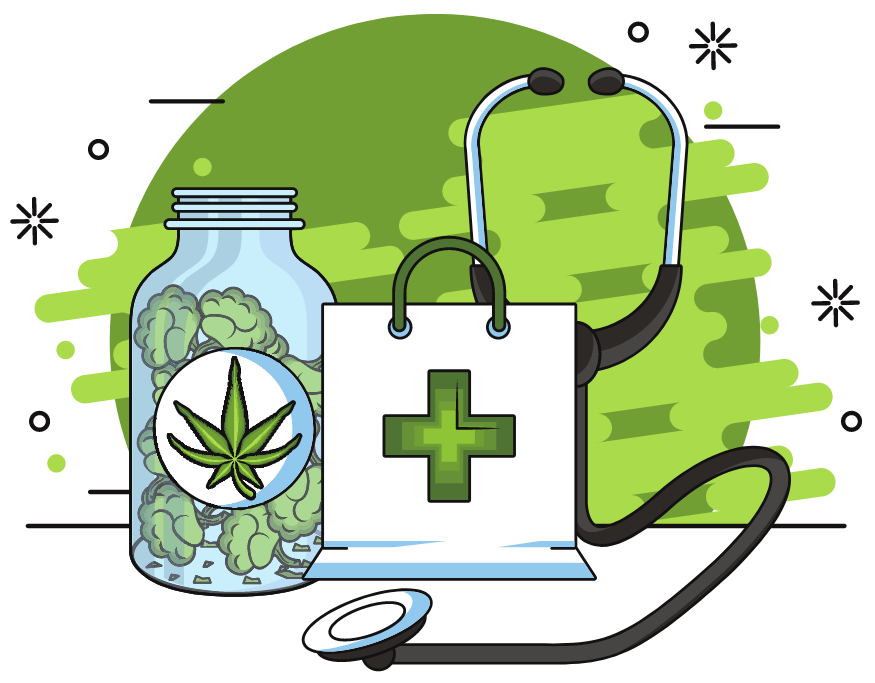 2764 Bartlett Blvd, Memphis, TN 38134

(901) 871-9291
Established in 2017, 901 CBD Shop is providing people with products that will make them feel better. CBD oils and other related products have relieved chronic pain, anxiety and depression, and muscle spasms. Proper and regular use is the key to enjoying the therapeutic benefits of CBD products.
901 CBD Shop sells a wide range of these beneficial products at reasonable prices. These products include oils, bath bombs, massage oils, edibles like gummies and coffee, and rollers, even footies.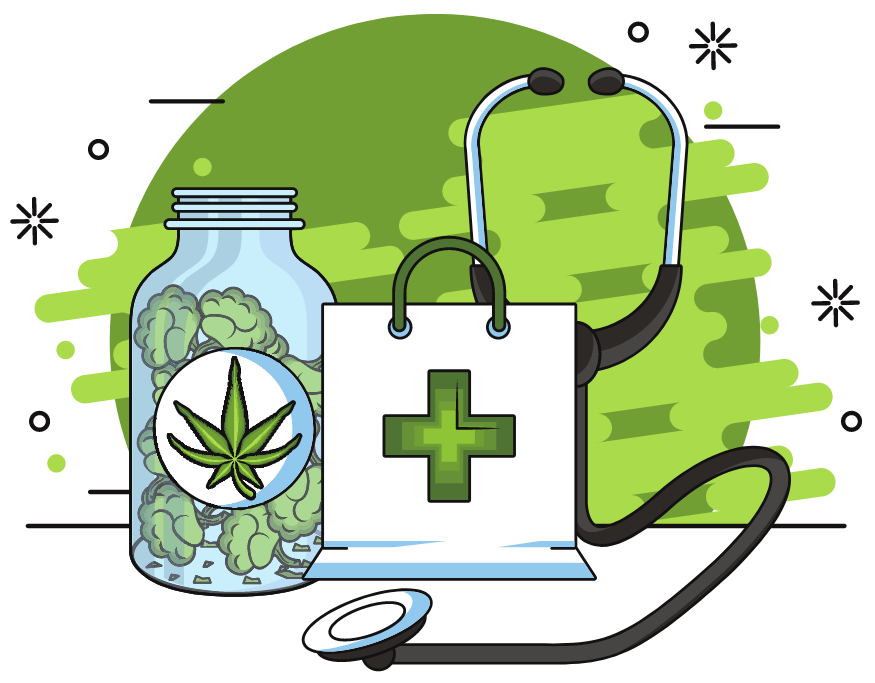 3670 S Houston Levee Rd Ste 104, Collierville, TN 38017

(901) 472-3004
Salman Noordin and Raheel Jamal are the founders and owners of Hemp2oh, a beloved CBD store that promotes a healthy CBD lifestyle. The store's all-natural products have numerous therapeutic benefits, including relief from chronic pain, relaxation of the mind and body, and a feeling of wellness. Many of these are also THC-free products suitable for beginners who want relief and relaxation without the high.
Hemp2oh is a one-stop hemp shop that sells numerous CBD products, including:
Edibles
Topicals
Tinctures
Bath and body
Skincare
Capsules
Pet-suitable products
Be sure to check out the store for your CBD needs!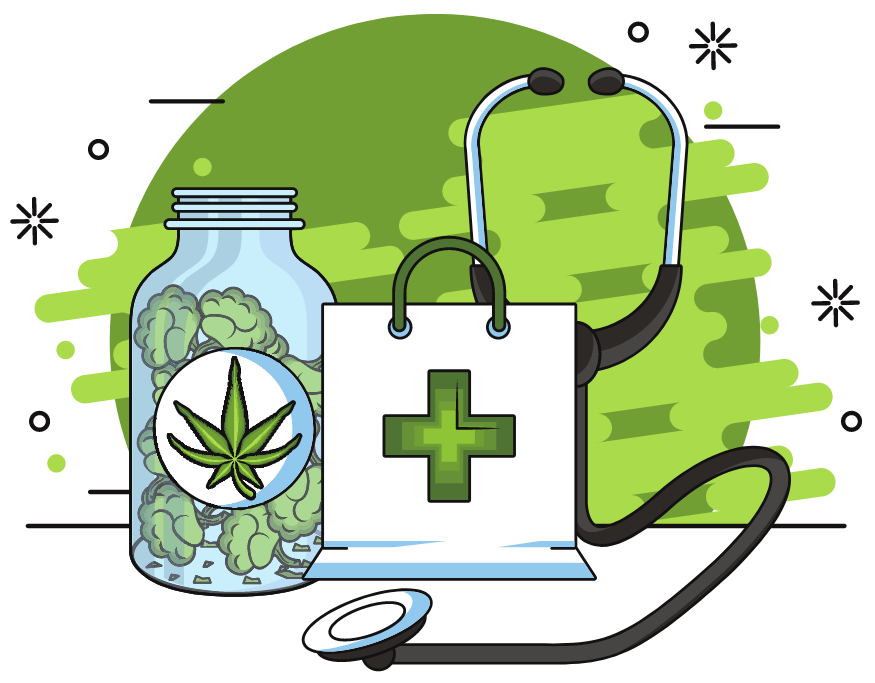 Hickory Hill, Memphis, TN 38141

(901) 235-3461
Omne may have a spartan website, but its store has a warm and welcoming vibe that invites customers to browse the products, perhaps buy them later. The staff members also know the CBD products, so there's plenty of information exchanged between them and their customers.
The product lines include high-quality full-spectrum oil sold at an affordable price. Don't worry about getting high when using CBD oil because it isn't psychoactive – it won't change your state of mind or give you a high. Instead, you will find significant, if not complete, relief from your chronic pain, insomnia, and anxiety.

5 Best Head and Vape Shops in Memphis and Surrounding Areas

If you're new to the use of hemp-based products for smoking and vaping, you can rest easy in the knowledge that these are legal to sell and buy in Tennessee. Again, these products must contain 0.3% or less THC concentration to be considered legal. CBD oils and cigarettes with THC concentrations higher than 0.3% are considered illegal and punishable with jail time and fines.
These head and vape shops in Memphis and surrounding areas sell head and vape-related products, including vape liquids, CBD rolls, and atomizers. Be sure to ask the staff members for products you need but may not be displayed on the shelves and ask questions about proper product use. The more informed you are, the better you will use the products and enjoy their therapeutic benefits.
Memphis
575 S Highland St., Memphis, TN 38111

(901) 452-4731
Whatever is among the oldest alternative smoke shops in Memphis since it opened its doors in 1971. The shop has established an enviable reputation for being the go-to store for the best smoking and vaping products, including:
Hand pipes
Water pipes
Dugouts
Rigs
Cigars and cigarillos
Wraps and rolling papers
Shisha
Hookahs
Incense
Bangers
Bubblers
Vaporizers
You can also choose from novelty items, storage bags, hats, and posters. Indeed, Whatever is a one-stop shop for everything you will ever need and want in smoking and vaping! There's such a wide range of products that the store features several shelves laden with every alternative smoke product you can ever think of.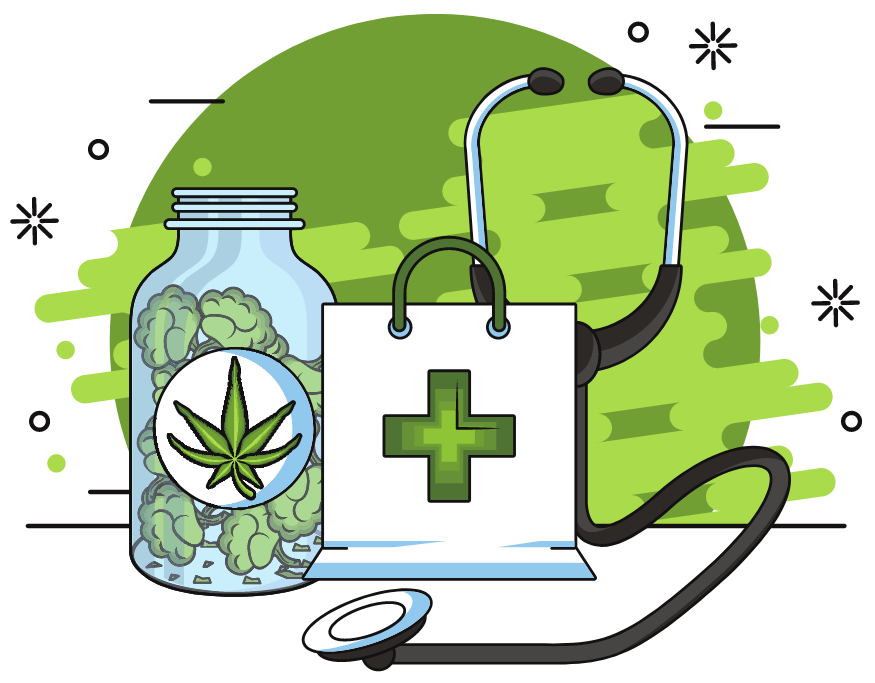 4239 Summer Ave, Memphis, TN 38117

(901) 509-2129
Mary Jane's CBD Dispensary is a well-known name among Tennesseans because of its numerous branches. The CBD-dedicated chain has nine brick-and-mortar stores across the state as well as an online shop. The traditional and digital sites make it quick, easy, and convenient for CBD beginners and enthusiasts to get their hands on its products.
In its stores, customers can ask for useful information about the products and their uses from the knowledgeable and friendly staff. But if you're the self-learner type, you can read the information posted on certain points in the store. You may also read about CBD products on the official website.
The CBD products include oils and tinctures, creams and roll-ons, hemp flowers and gummies, even pet-suitable products. Customers can also choose from several vaping products, including liquids and vape pens and tobacco products. These can be bought on a retail and wholesale basis, too.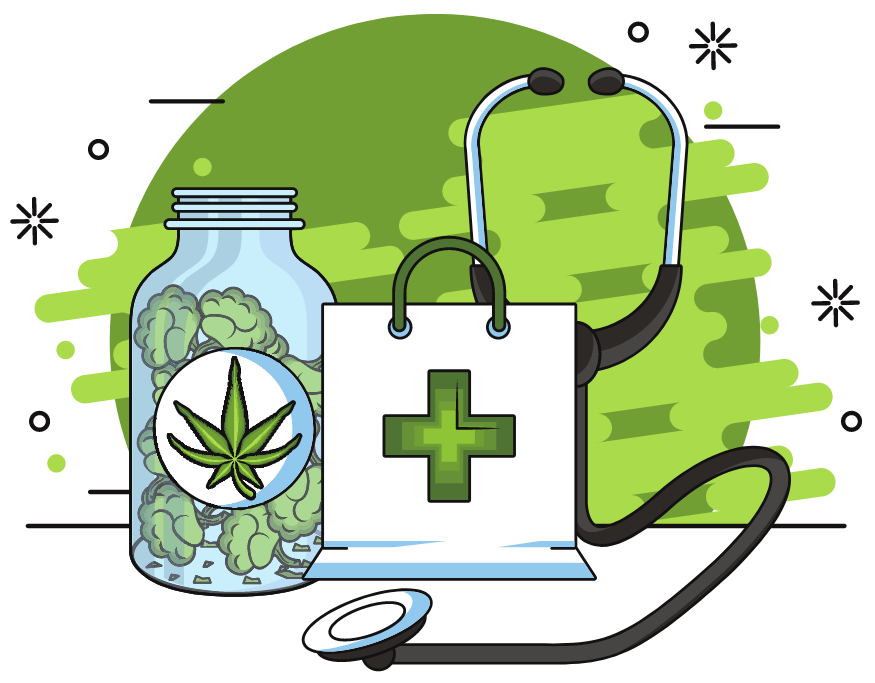 Wizard's
1999 Madison Ave Memphis, TN 38104

(901) 726-6800
Located in the heart of Midtown Memphis, Wizard's is a one-of-a-kind head and vape shop! There's a happy, hippy vibe that encourages customers to enter and be amazed at the sheer number of products available. The shop has a nearly magical ambiance to it, too, as if you're transported to a wizarding place, but that may just be us.
The staff members have a laidback attitude, so there's no pressure to buy anything, but they are also approachable and helpful when you want more information. The stars are the products, and there are plenty to choose from, including:
CBB products like pods, bath bombs, candy, shots, and nasal inhalers
Vaporizers
Smoking accessories like spice blender and grinder
Rolling papers
Lighters
Incense
Vitamin supplements
Detox drinks
Since it's a lifestyle store, Wizard also offers apparel, shoes, jewelry, and even a few silly stickers and magnets. Wizard's does not have a website.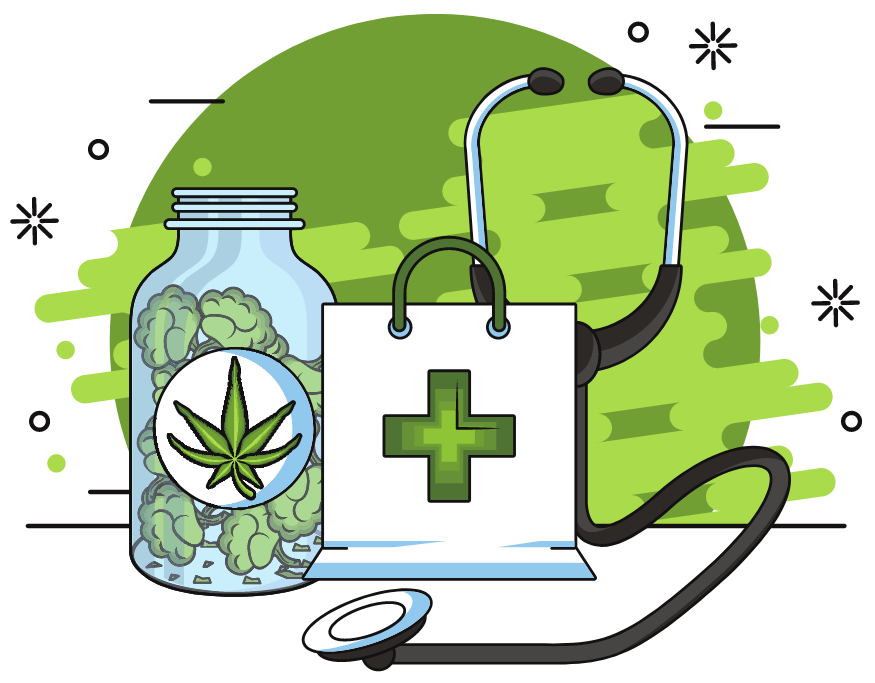 2389 Lamar Ave Memphis, TN 38114

(901) 410-8521
Don't let the name fool you because Raw Vibez Smoke Shop offers fine products that will chase your blues away! The range of CBD products includes oils, topicals, and edibles, so there's always something to soothe your pains and relax your mind. These are also reasonably priced, so you can buy several products without burning a hole in your wallet.
As a smoke shop, it's among the best shops for getting premium, hand-rolled cigars with brands like Montecristo, Bolivar, Fonseca, and Hoyo de Monterrey. Customers also choose from a variety of water and glass hand pipes, chillums, rigs, and bubblers, as well as shisha, coals, and hookahs. From wraps and papers to grinders, every smoking accessory you can think of is also available here.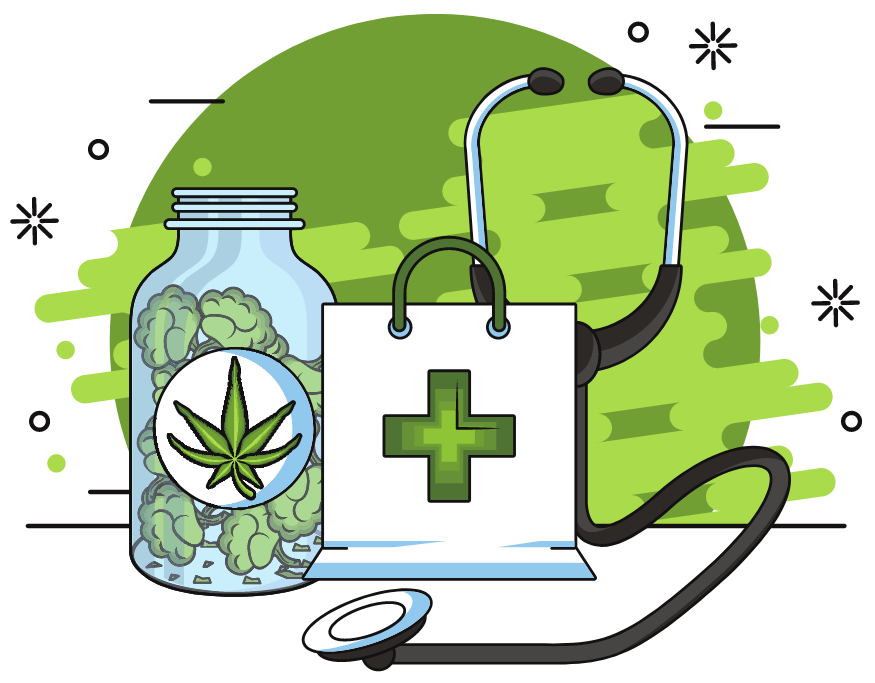 640 S Highland St Memphis, TN 38111

(901) 440-8588
"We have smoking down to a science!" These are the words that Smokeology Smoke Shop live by, and we're inclined to agree. The alternative smoke shop offers a wide variety of smoking and vaping products for enthusiasts, beginners, and occasional users. You may be able to find products that aren't available in other stores here, too.
The products include tobacco products, vapes and liquids, water pipes, RYO products, cigars and cigarettes, and hookah. The store also has gifts and novelty items to round out its offerings.
Proctor
190 US Highway 51 Byp S, Dyersburg, TN 38024

(731) 286-1008
Tobacco Dock is just as its name implies – it's a good place for getting high-quality smoking and vaping products as well as CBD products. While it isn't a fancy place with its rows of shelves, no-fuss table-and-chairs arrangement, and convenient store layout, it's still a popular place.
The main reasons: its affordable prices and friendly staff. You will find numerous safe, effective, and quality CBD products, including vape liquids, with budget-friendly prices. Your questions and concerns will be answered by helpful staff members who know their Southern manners.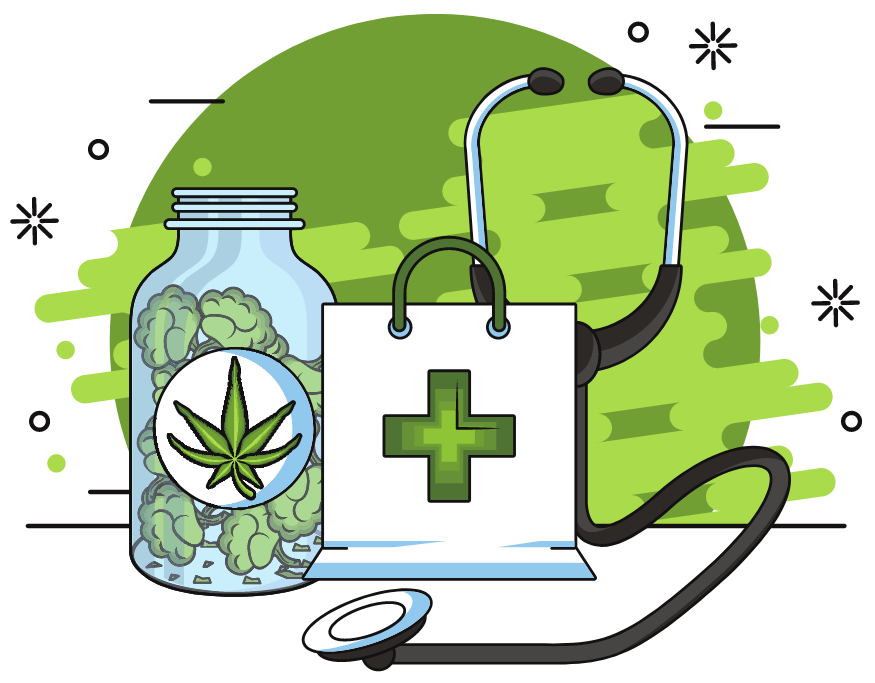 376 N Cleveland St, Memphis, TN 38104

(901) 585-0941
Don't worry about the name because the Cloud 9 Smoke & Vape shop products won't get you high! Instead, the CBD products will bring significant pain relief to your muscles, relaxation for your mind and body, and a great feeling of wellness. These products have been formulated and made according to safe and hygienic processes and according to legal restrictions.
This is a smoke and vape shop, so its shelves also display an abundance of related products, including but not limited to:
Tobacco and other smoking products
Glass and water pipes made by local artists
Vapes and accessories
E-liquids in numerous flavors
Kratom
The shop is also well-known for its amazing customer service with knowledgeable and helpful staff ready to answer your questions. You can even ask for recommendations to fit your unique needs.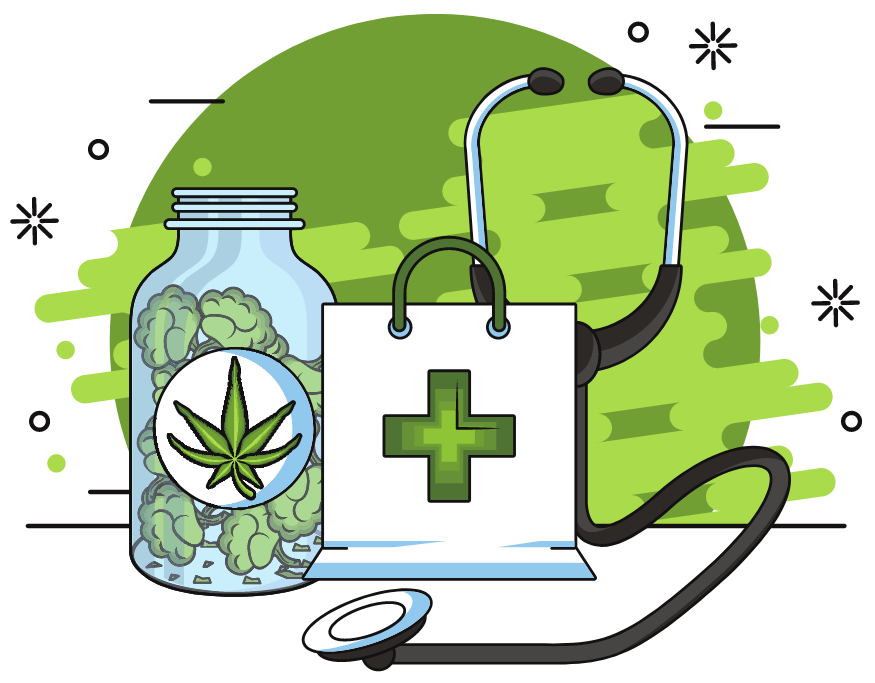 Smoke and Vape
1379 Lamar Ave Memphis, TN 38104

(901) 443-5655
As soon as you enter the Smoke and Vape shop, you will be greeted by the delightful aroma of incense! This comes as a bit of a surprise because the shop has such a modern ambiance. You don't expect the combination of incense with its ancient origins and modern interiors, but it's still a pleasant introduction.
And the shelves upon shelves of products make it seem you've entered a haven for smoking and vaping enthusiasts! The colorful boxes hide delightful products guaranteed to make your life easier, from CBD products to e-liquids. The staff members, including the owner, are more than happy to answer questions and make recommendations, too.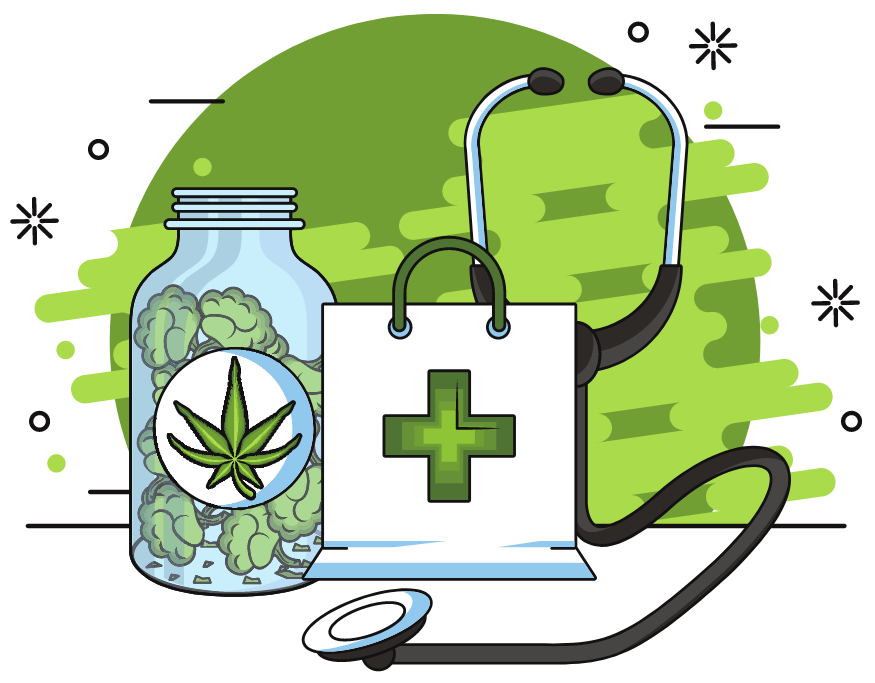 1619 Madison Ave. Memphis, TN 38104

(901) 725-2270
The great thing about Wild Hare Smoke Shop is its strategic location. You can easily find it! Once inside the shop, you will immediately appreciate the spacious, bright interiors and the products displayed on shelves and glass cases. With lights highlighting the displayed products, you can easily browse through the selections, too.
While there's a smaller selection on some items, the store offers a respectable number of products for vapers and smokers. Most of these products are also reasonably priced, so becoming a regular customer becomes easier.
Germantown
2465 Whitten Rd Memphis, TN 38133

(901) 433-9777

Vape Karma may have a no-fuss, no-frills exterior and interior, but it works just fine for its loyal customers. After all, vaping products should take center stage, and that's exactly what its owners achieved!
The wall shelves and glass display cases showcase the wide range of products that Vape Karma offers. These include starter kits and advanced kits and mods, which attract diverse customers from beginners to veterans.
The products include premium juices and in-house blends and Phix kits and pods, and JUUL kits. The personnel would be happy to discuss the features and benefits of these products since it's part of their advocacy to spread awareness about vaping. We love their no-pressure approach, too.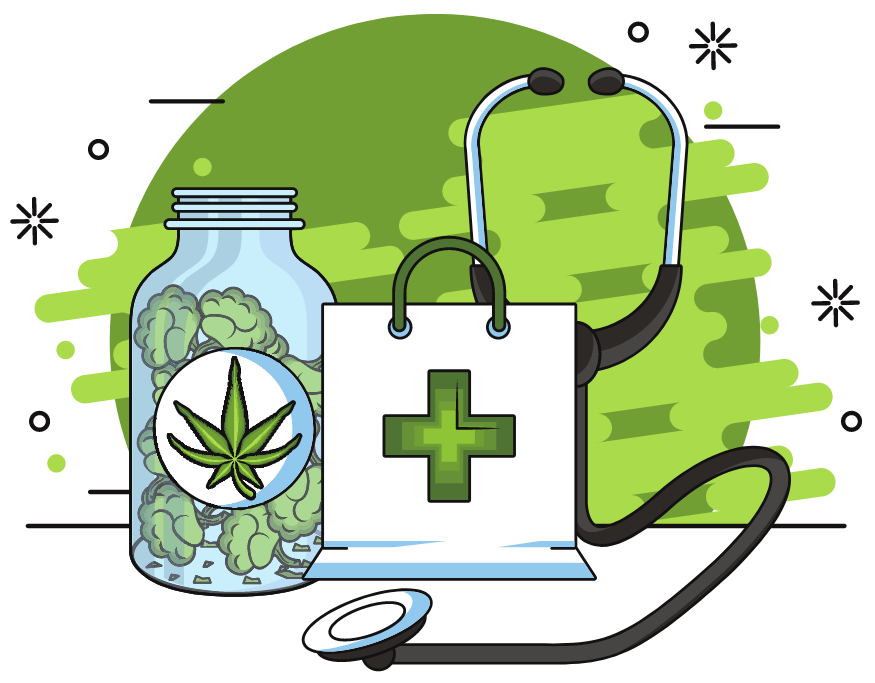 7825 Winchester Rd Ste 115 Memphis, TN 38125

(901) 417-8905
Mid-South Vapors is in an easily accessible location, so you can get your share of vapes and other products on your way to work or home. While it has dark walls, the strategic wall and ceiling lights combined with the lights on the display cases make it an inviting place. There are also several seats, even a small lounge, where you can test out the products and just chill.
The wide variety of vaping products are displayed well on shelves and in well-lighted glass cases. You should find it easy to browse the products, ask questions about their features, and choose your items. You will find the staff members friendly, filled with knowledge about vaping, and just overall good guys.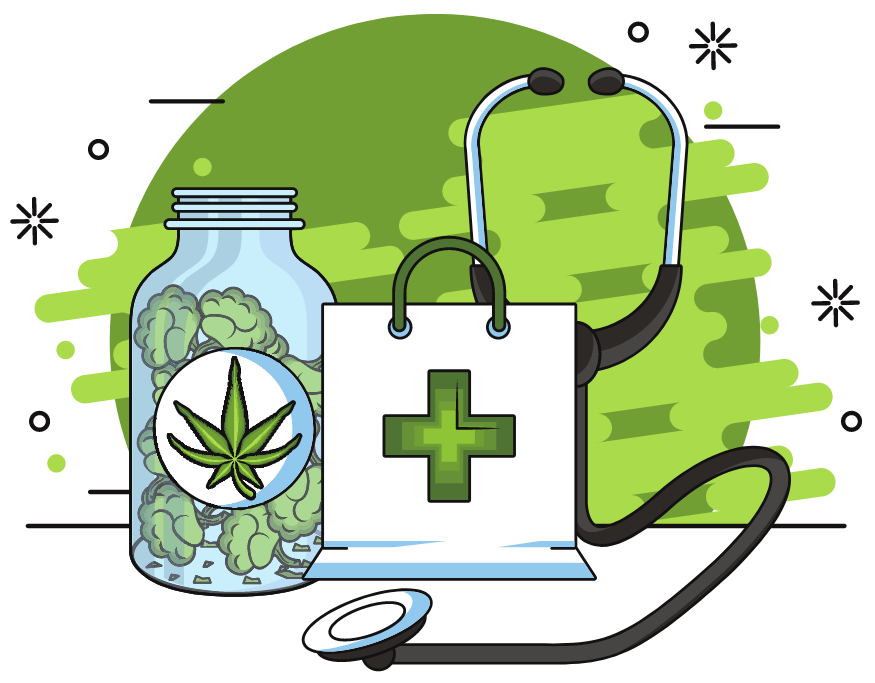 1817 Kirby Pkwy Ste 4 Germantown, TN 38138

(901) 207-1573
Vapor Vibez-Kirby has a welcoming atmosphere, too, making its customers want to come again and again. The customer service here isn't just about Southern hospitality but also about the passion for making people happy. You can ask many questions about the products and their features, and you won't be disappointed.
Best of all, there are plenty of vaping products, including vaporizers and liquids in several flavors. These flavors are listed on a wall so you can choose as if you're in a coffee shop.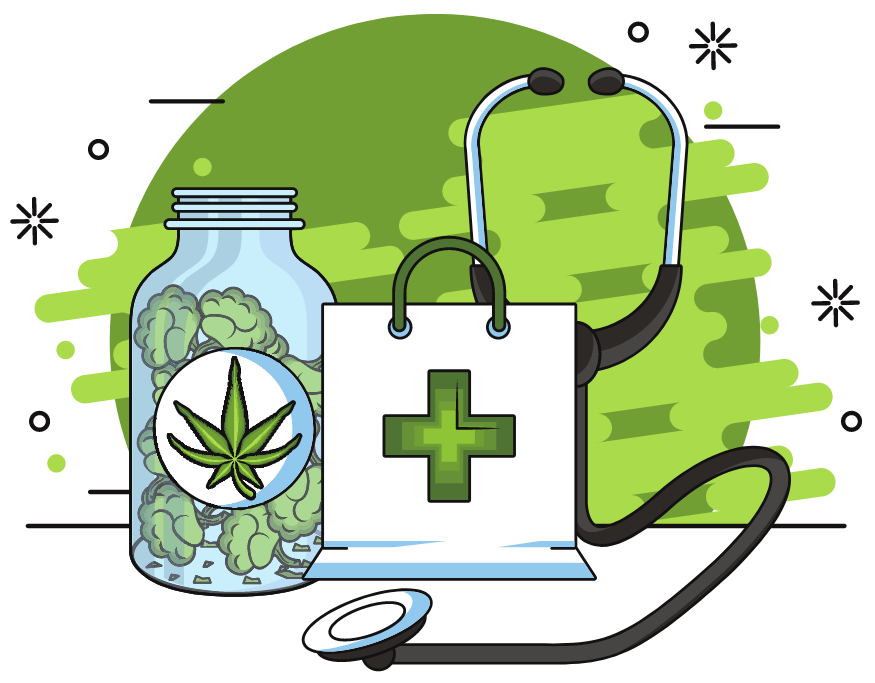 I-40 Vape Shop
6195 Macon Rd Unit 5 Memphis, TN 38134

(901) 440-8071
Opened in 2015, I-10 Vape Shop was started as a way of paying it forward. Its owner was on a quest to provide people with effective assistance in quitting smoking cigarettes through vaping. According to him, vaping saved his life and his family, too, and he feels better about it.
The store itself carries a broad variety of vaping products for every need and want. Every product is also sealed until it is sold, a practice that ensures only the best and safest quality for customers. There are familiar and exotic flavors available, such as banana, cinnamon, and whipped cream. You can ask for your unique blend, too.
Cordova
420 South Germantown Pkwy Ste 104 Memphis, TN 38018

(901) 435-6157
The amazing customer service is often the first thing said when customers are asked about Vapor World, and it's true! Beginners with little to no clue about vaping can ask the staff members about it, from the equipment to the e-liquids. You may even be walked through the selections, including their features and flavors, and then assisted with the setup.
The decent selection of hardware includes starter kits and advanced mods, as well as a wide range of liquids. You can choose from premium liquids, which are great on their own, or you can have the staff make customized liquids.
Military discounts are available.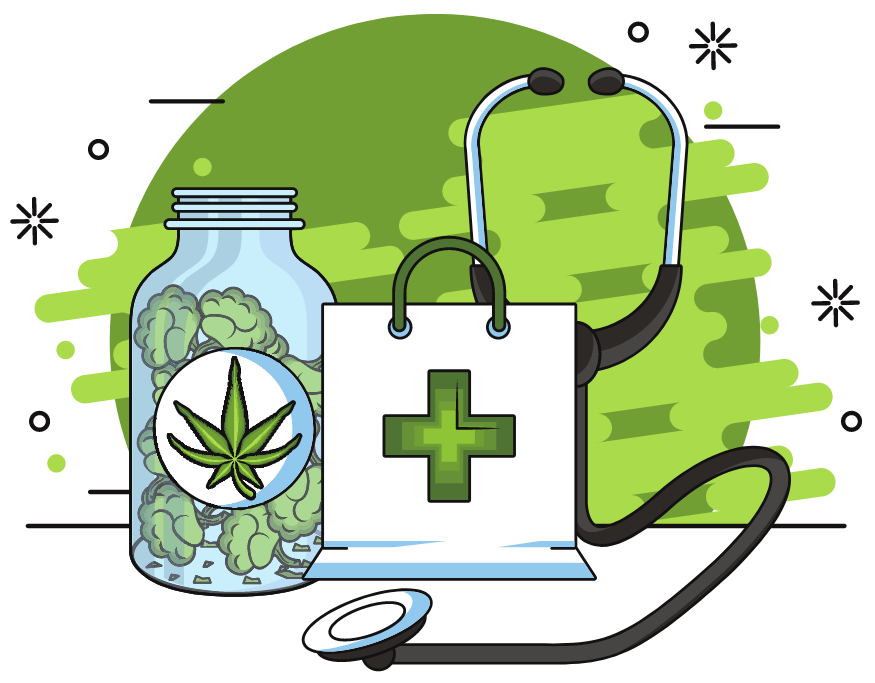 2965 N Germantown Pkwy Ste 120 Memphis, TN 38133

(901) 386-2150

Bluff City Vapes is a clean, nice, and inviting vape shop with plenty of regular customers. But don't worry about overcrowding as it has a spacious layout that encourages browsing through the selections. There's plenty of room for you to move around, and there are even a few seats for customers to relax in if they want.
More importantly, the vaping accessories and liquids are aplenty! There's an abundance of flavors to choose from, and the staff members know them by heart and make recommendations if asked. The liquids are in plastic squeeze bottles, making it easier to squeeze out the liquids than with glass bottles with droppers.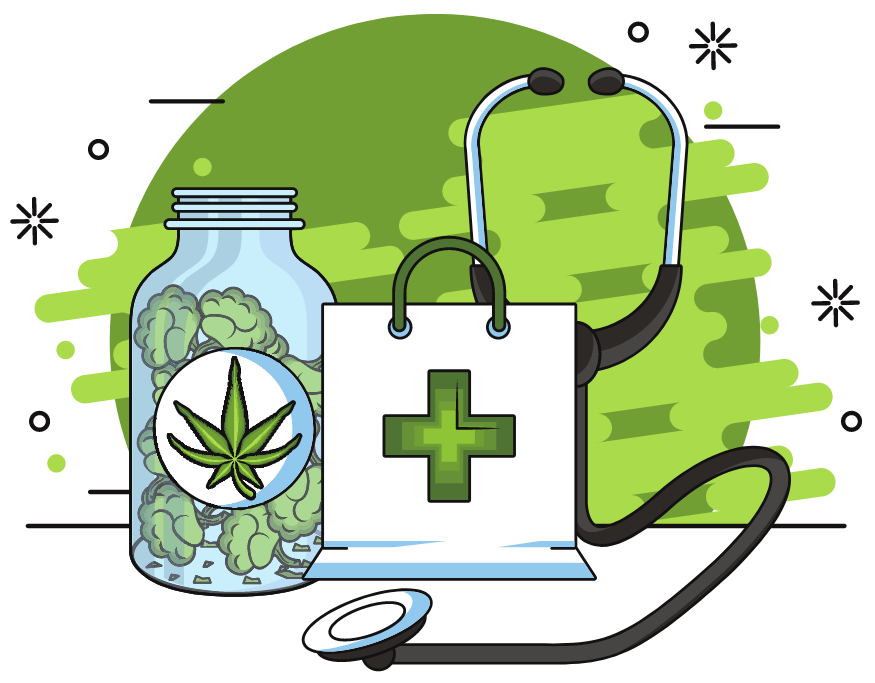 9775 US Hwy 64 Ste 106 Arlington, TN 38002

(901) 480-8199
Opened in 2018, Tobacco World Smoke Shop lives up to its name in terms of the sheer number of products it carries in its store. Every smoking and vaping need can be satisfied here, whether you're a beginner, an all-time user, or an occasional one.
The product lines include CBD products, vaporizers and liquids, hookahs, and rolling accessories and tools.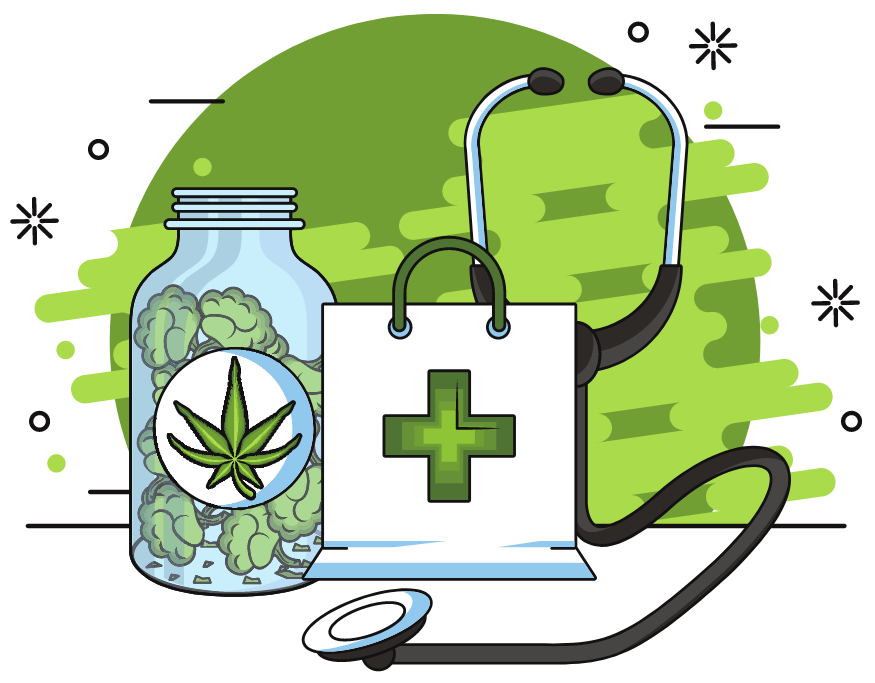 3051 Kirby Whitten Rd Ste 6 Bartlett, TN 38134

(901) 746-8510

With a history stretching back to 2013, Zooks Vapor is among the pioneers in the vaping industry. It started as a simple stall at the Memphis and Southaven flea markets before becoming a recognized brand. The store itself features a lounge area where customers can sit back, relax and take in the chill atmosphere.
The great thing about Zooks Vapor is that it always strives to be on top of the game with an ever-evolving lineup of old favorites and new offerings. The products are sold at fair prices, too, and customers are always assured that these are of the highest quality possible.