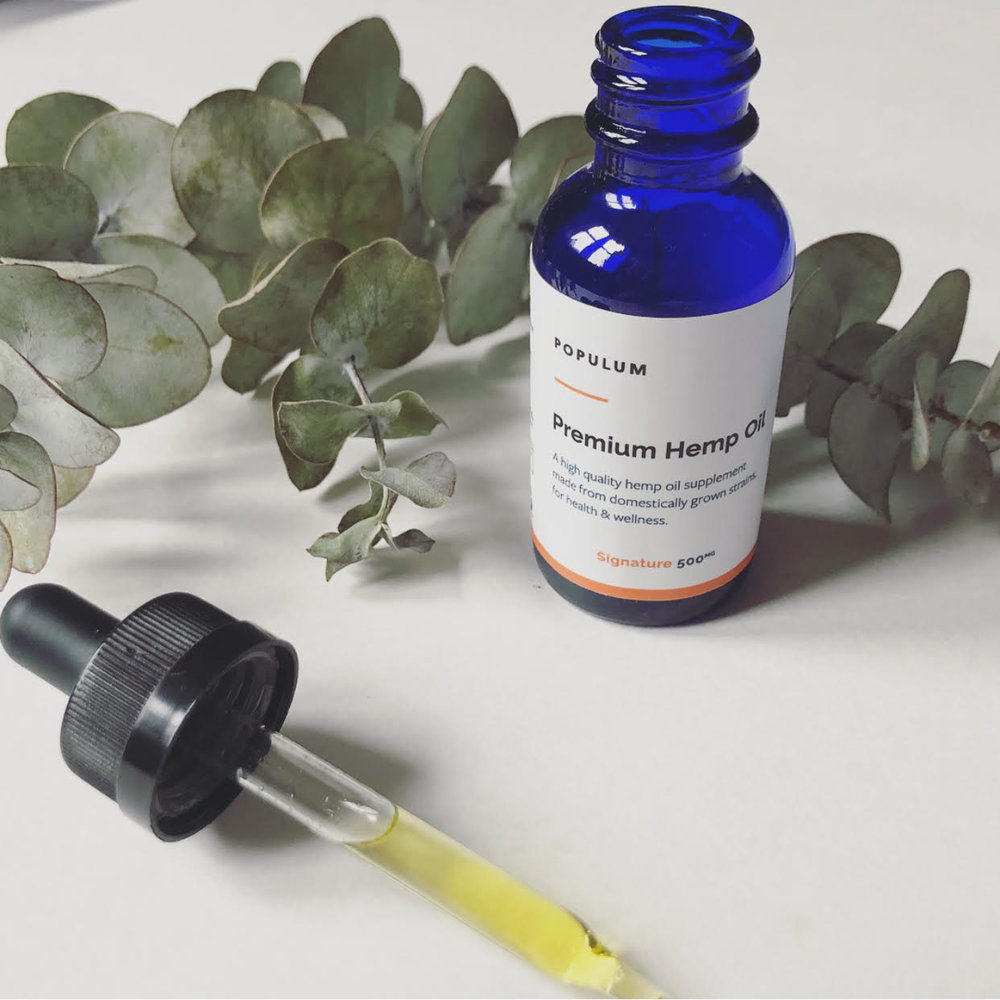 Populum, whose name means "The People" in Latin, was founded in 2016 by Gunhee Park and Ola Olusoga. They created the company with the goal of providing customers with high-quality hemp products. All plants are grown and the CBD oil is extracted in Colorado. Certified PhDs inspect and sign off on all products to ensure the best quality, and lab results are included in each package delivered to a customer.
New customers can take advantage of a 30-day risk-free trial. If a customer is unhappy with a product for any reason during the 30-day time period, they can return it and receive a full refund.
A subscription service is available to customers at a 5% discount. This subscription automatically sends products to regular customers without them having to remember to log on and repurchase monthly. Once products are ordered customers have the option of free or expedited shipping for a flat fee of $7. Free shipping general takes 4-5 business days, while expedited takes 2-3 business days. Currently, shipping is only available within the United States. Populum also offers a 25% discount to United States military veterans. To receive this discount, veterans simply fill out a form on Populum's website and upload a copy of honorable or medical discharge paperwork, DD214, military ID or a VA card.
Customers can sign up for e-newsletters that offer special discounts throughout the year. Populum also offers a referral program to its new and referring customers. Customer service can be reached directly through the website, through email, by phone, or on various social media sites.
Table of Contents
Products Available
Populum CBD products can be purchased individually, in bulk, or by a subscription. All products are completely natural and include a 30-day risk-free trial. The following are the products that are currently being offered by Populum and a description of each:
Populum Full Spectrum Hemp Oil: This is a tincture that can be taken directly or added into food or drinks. It is available in 3 strengths to tailor to different needs, Basic 250, Signature 500, and Advanced 1000. Basic 250 contains 8mg of hemp extract for each serving, Signature 500 contains 17mg, and Advanced 1000 contains 33mg.
Populum Cold Therapy Hemp Rub: This is a gel that is applied topically to provide quick relief of muscle and joint pain. It provides a cooling relief as well as providing the user with the benefits of the CBD that is infused in the product.
Zen Pets Calming Hemp Oil: This tincture is specifically made for pets. It can be given directly or added to food. The product helps promote calmness and overall well-being in pets, specifically cats and dogs. As with their other products, Populum only uses the highest quality, all-natural ingredients in their Zen Pets Calming Hemp Oil.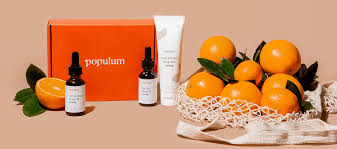 Reviews and Rankings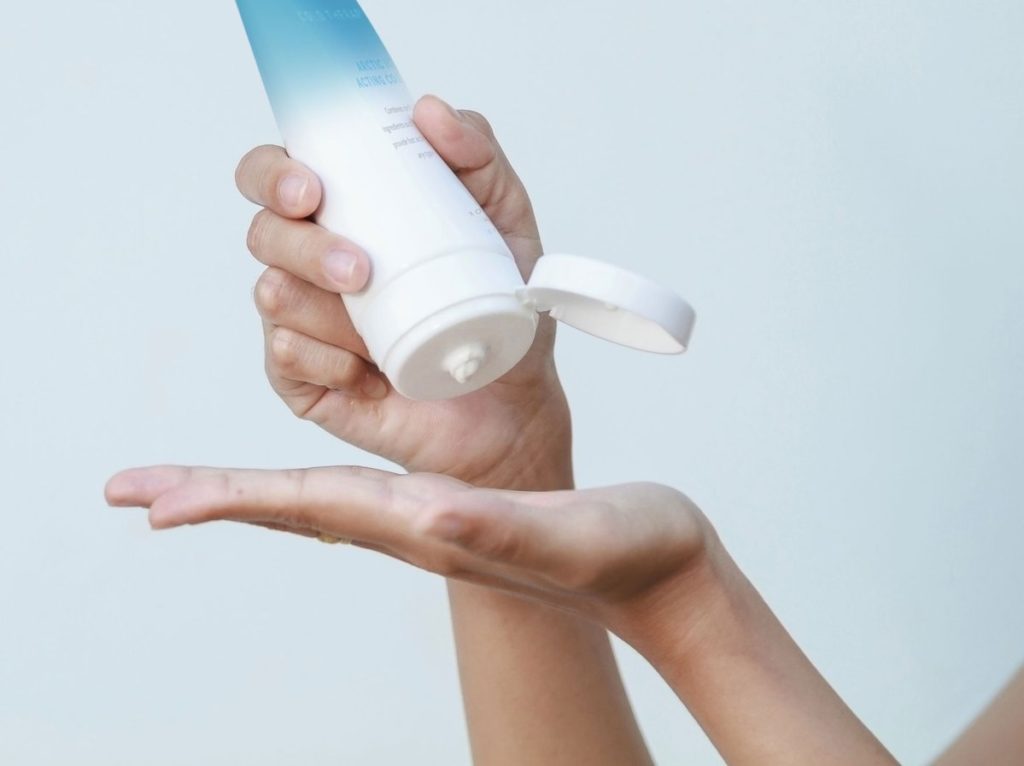 CBD Oil Review published a review of Populum, giving the company 3 out of 5 stars overall. The company does not perform individual third-party inspection on products and therefore lost some points, but it does give an inspection and certification by a PhD.
The 30-day money back guarantee is listed as a positive as it takes away some hesitancy new consumers may feel. Prices of the Populum's hemp oil range from $50-$225. Overall, CBD Oil is impressed with the quality of Populum's products and the review recommends the company.
CBD Reviews published a review of Populum's Full Spectrum Hemp Oil, specifically Populum Signature. "The first thing that stands out when trying Populum is the taste and flavor. It is infused with cold-pressed orange oil. It is the best-tasting tincture that I have tasted to date." The review notes a relaxed mood and reduction of anxiety with its use. Overall the product is effective and the taste is a strong positive.
User Reviews
User reviews are published and easily accessible on Populum's website. At the top of the page, reviews are broken down into 1-5 stars. Currently, Populum products have received 4.64 out of 5 stars!
"Michael D." gave Populum's Full Spectrum Hemp Oil 4 out of 5 stars. He said overall it was a good product and helpful as a recovery after workouts. He did not experience any results when it came to anxiety and insomnia, but reports it is excellent for muscle soreness. The only downside described was that it is more expensive than other products on the market.

Michael D.
"Andi C." gave 5 stars and describes Populum as the "BEST COMPANY EVER!!" The flavor in the Full-Spectrum Hemp Oil is reported as good and the product made a huge difference related to arthritis pain. Customer service is also described as responsive and overall exceptional.

Andi C.
"Patricia D." gave the Full-Spectrum Hemp Oil 4 out of 5 stars. She reports relief from arthritis and being pain-free. It has also helped her sleep better at night. The only negative reported was the price.

Patricia D.
"Stephanie H." gave the Hemp Oil a 5-star rating. After suffering a broken hip and crushed ankle in a motorcycle accident, she began using the product for long-term pain. "Populum hemp oil has helped me tremendously with pain. I do not use any pain meds at all."

Stephanie H.
Pricing/Value
The price ranges for Populum's products are:
Though the prices may be slightly higher than similar CBD products on the market, Populum makes up for it with their high-quality, all-natural American made products. The 30-day guarantee ensures customer satisfaction if for any reason a customer is unhappy the product and be returned for a full refund. A subscription service offers a 5% discount and is a great option for reoccurring customers. This eliminates the need to remember to reorder products and can be canceled at any time. Shipping is always free or can be rushed for a minimal fee. There is also a 25% discount that is available to all US military veterans. Overall, Populum is a high-quality product.