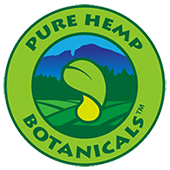 Pure Hemp Botanicals, located in Brighton, Colorado, only uses sustainable, organically grown hemp in their CBD products. Packaging uses cruelty-free, plant-based ingredients. The company also works to minimize its carbon footprint during the manufacturing of its products, using the most natural process possible in the growth of cannabis plants through the final manufacturing. Third party lab results of each product are uploaded and are easily accessible online for customers to review.
Shipping from Pure Hemp Botanicals is available to all 50 states but currently is unavailable internationally. Orders are shipped within 1-2 business days, and any orders over $75 are shipped free of charge. A subscription service, in addition to one time purchases, is available for the convenience of repeat customers and includes a discount. Returns and exchanges can be made within 14 days of delivery of a product. Pure Hemp Botanicals offers a customer service line that is open Monday-Friday 8am-4pm MST. In addition, customer service representatives can be reached through email, traditional mail, and on various social media sites including Facebook and Twitter. Buyers can also keep up to date with the latest news on CBD oils through articles posted online or by subscribing to an E-newsletter.
Pure Hemp Botanicals donates 1% of all proceeds to Mercy for Animals, a nonprofit organization whose goal is to end cruel animal farming practices.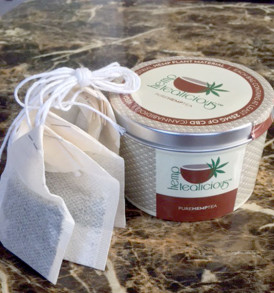 Products available:
Products from Pure Hemp Botanicals can be made as one time purchases or customers may sign up for a subscription service. The subscription offers a discount of 25% off per month and eliminates the need for customers to remember to continually order their CBD products. Products currently offered under the subscription program are capsules, full spectrum tinctures, isolated spectrum tinctures, and softgels. Pure Hemp Botanicals offers the following products:
CBD Hemp Oil Capsules

Capsules from Pure Hemp Botanicals are flavorless and easy to swallow. There are two sizes available, a 1500mg bottle of 50mg capsules and a 3000mg bottle of 100mg capsules.

Tinctures

Tinctures are taken orally directly or can be mixed with drinks or food. The Full Spectrum Tincture is made with the maximum number of cannabinoids currently allowed under law. Isolate Spectrum Tincture has similar results compared to the Full Spectrum. The main difference is that this product is made with purifies isolated CBD and does not contain any THC. Tinctures are available in a variety of strengths and bottle sizes.

CBD Hemp Oil Softgels

Softgels are flavorless and available in a dose of 10mg or 25mg. Softgels are vegetarian, the gel is manufactured from red seaweed and coconut oil is used as the extract carrier.

Mints

Pure Hemp Botanicals' Mints are available in spearmint, chocolate, and strawberry mango flavors. The mints are a delicious and convenient way to get CBD while on the go.

Crystalline Frost Pure CBD Crystals

Crystalline Frost Pure CBD Crystals have a 98% purity, the purest hemp extract that is currently available to consumers. It can be taken orally or it can be mixed into drinks, food or used in a vape machine. Sizes available are 250mg, 500mg, and 1g.

Hemp Tea

Hemptealicious, hemp tea produced by Pure Hemp Botanicals, is available in several flavors. Customers can pick from apple hibiscus, chamomile lavender, ginger turmeric, peppermint mate, pure hemp, and spearmint lemongrass.

Vape Oil Cartridges and Kits

Pure Hemp Botanicals offers CBD vape products in either 200mg or 500mg sizes in cartridges or kits. There are several different flavors available to customers. Current fruit and food flavors available are bananas foster, blueberry, pina colada, strawberry lemonade, and sweet mint. Terpene flavors available are blue dream, fruity pebbles, GG4, granddaddy purp, pineapple OG, Skywalker and sour diesel.

Pet CBD Tinctures

Pet tinctures are made specifically for animals, and dosages are listed based on the weight of the animal. 300mg and 750mg bottles are available for purchase.
Reviews and Rankings:
CBD Oil Review published a review of Pure Hemp Botanicals. Overall the company received a score of 9.2 out of 10.
Positives of the company listed were:
Easy to use
Good flavor
Effective
All natural ingredients
Many product options at reasonable prices
The review rates all products offered by Pure Hemp Botanicals as organic and effective. Products are easy to use and taste overall is good. Products are also reasonably priced compared to similar ones on the market.
Cannainsider also reviewed Pure Hemp Botanicals, specifically the tincture, vape cartridges, and vape kits. Overall the company scored 4.375 out of 5 stars. The review explains that products come in four different strengths to feed different customer needs. The taste of the CBD oil is described as 'characteristic' and being 'much lighter and easier to swallow.' Third party lab results show transparency and back product claims. Each product purchased has a specific batch number. The numbers can be entered on the Pure Hemp Botanicals website and the lab results of that specific batch can be then reviewed by the customer.
User Reviews:
User reviews are published under products on Pure Hemp Botanicals' website. However, reviews on many products are limited and some products have no reviews published. Following are some user reviews found on
Introduction to CBD