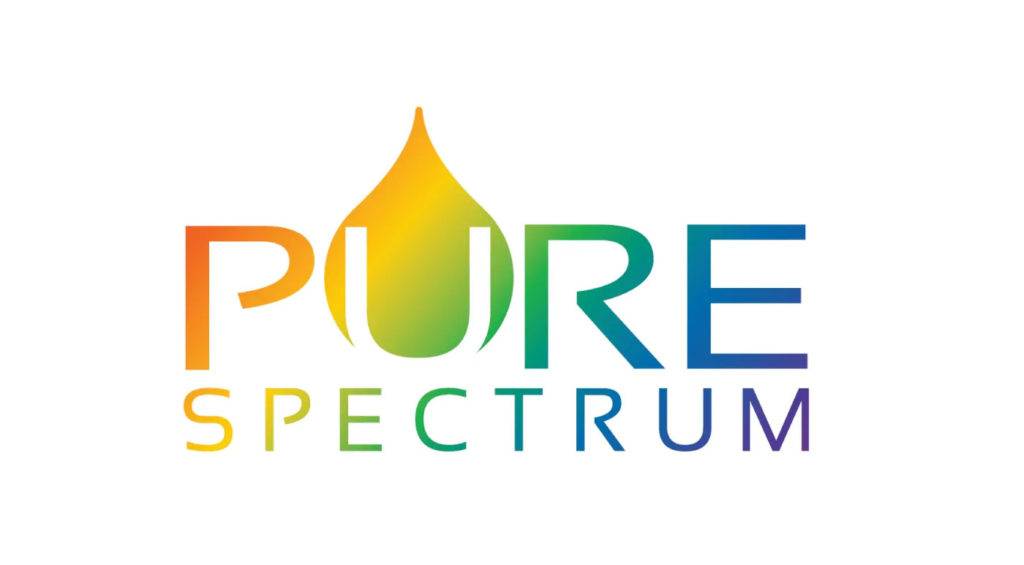 The CBD oil industry has grown rapidly in just a couple of years. Many brands that now offer CBD products, which makes it difficult for the average consumer to find a company they can truly trust.
Some people are looking for companies that are able to offer them organic CBD oil that is tested to be potent and safe, and also free of the psychoactive compounds commonly found products made using the marijuana strain of the cannabis plant.
CBD products are made from both hemp and marijuana plants (both are varieties of the cannabis plant). The former has trace amounts of the psychoactive compound THC, while the latter has more. CBD made from hemp is legal in all 50 states, while CBD made from marijuana is not.
We take a closer look at the Pure Spectrum brand and whether it has appropriate testing certificates to prove the potency of its formulas, and we look at the specific products it sells.

Pure Spectrum Company Overview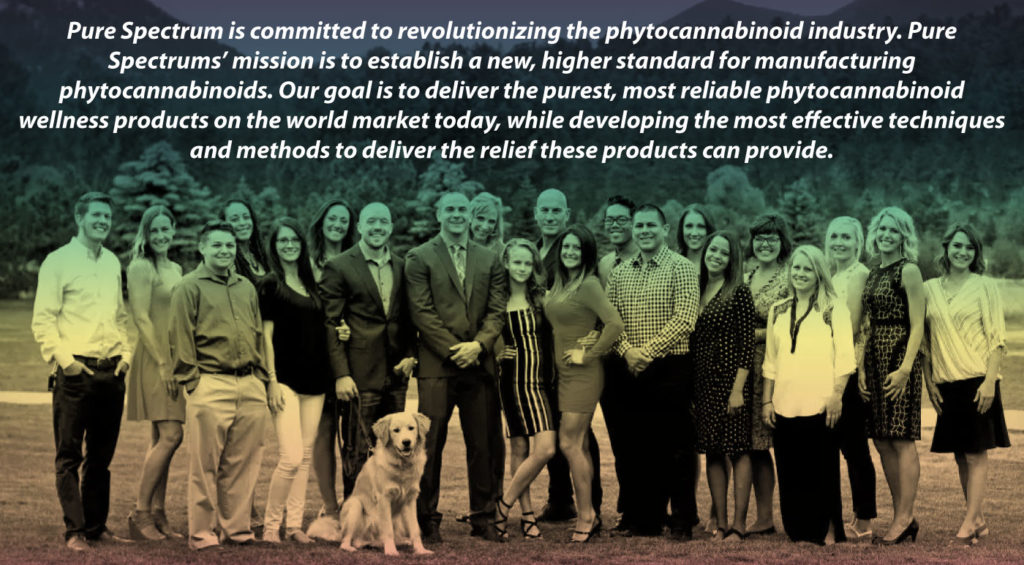 Pure Spectrum is a U.S.-based brand that specializes in producing full-spectrum hemp-derived products. The primary focus is on the extraction and inclusion of quality cannabidiol compounds. The company has a store located in Evergreen, Colorado, but offers its products to the entire United States and abroad through an online shopping platform.
The company promises its products contain 100% organic CBD oil extracted from hemp. All of the products it manufactures come with a 100% satisfaction guarantee and undergo meticulous testing to ensure safety and potency.

Pure Spectrum Laboratory Tests and Certificates
Laboratory certificates provided by CBD retailers allows customers to determine whether a company's claims about its products are accurate. These certificates are usually issued by a third-party laboratory that provides data on the cannabinoid profile contained in the formula of a particular product. By considering the cannabinoid profile, it is possible to determine how potent the CBD content is as well as whether there are any psychoactive compounds, such as THC, present in the formula.
Pure Spectrum has a page on its website lists a complete overview of certificates that have been provided to the company following third-party testing, offering customers full transparency about its products.
Pure Spectrum Product Range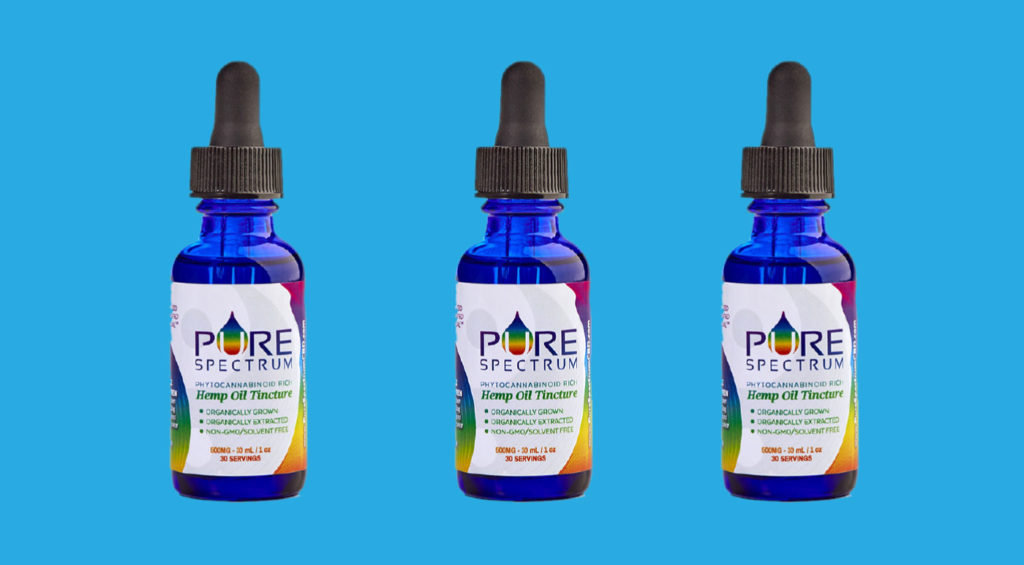 Pure Spectrum has developed a wide variety of products so customers can choose the exact right one for their needs. Pure Spectrum offers the following product types:
Pure Spectrum Product Pricing
Potency of any CBD product and the type of product you want to buy are what drive the prices at Pure Spectrum. The most affordable product is the 25 mg Hemp Oil Tincture, with prices starting at $19.88. However, a 50-gram container of CBD isolate, for example, will set you back $493.88. 
Pure Spectrum Shipping Policies
Pure Spectrum offers both domestic and international shipping options via UPS and USPS, and pricing is calculated at checkout. International orders can take up to 14 business days to arrive. Domestic orders generally take up to 10 business days to arrive.
Pure Spectrum Return Policy
All products offered by Pure Spectrum come with a 100% satisfaction guarantee. The company stands by its products, allowing you to return your product within 30 days for a full refund for any reason.
Customer Reviews and Opinions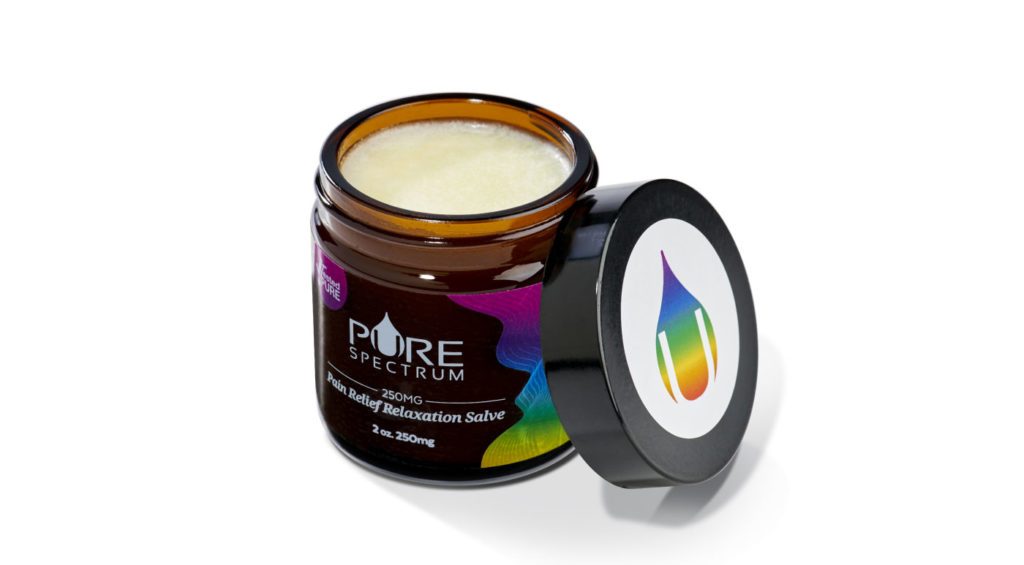 Brands that produce CBD oil products tend to make a number of claims about the process used to manufacture these items. They also make claims about the potential benefits that you will experience. The problem is, many companies fail to deliver on these promises. This is why we always check the customer reviews.
While Pure Spectrum does link out to a Facebook account (which is often a great way to obtain an unbiased view on products produced by a company in the CBD oil industry), the link does not seem to work. The company also has an Instagram account, but there are no reviews that we considered useful.
Luckily, the shopping cart system used on the Pure Spectrum website allows customers to provide a review following their purchase—and there were quite a large number of reviews there, giving us an opportunity to gain a better understanding of how these CBD oils and topicals have helped previous customers.
Below, we share a couple of the reviews that are found on the official Pure Spectrum website:
"Best tincture on the market!"
"This product brought me relief from diabetic neuropathy that I have battled for more than 20 years. I got complete relief in a few days. I'm very happy to have found this as a solution."
"We had been using a different, well-known product for a while and tried Pure Spectrum to see if there would be any better results vs. the other. Both my wife and I noticed a substantial increase in relief from this product for our conditions. We are able to reduce the [serving] size compared to the other CBD oil, so we get more doses out of it. Great stuff!"
*These reviews have been edited for grammar and clarity.
Final Verdict
Pure Spectrum offers quite a large range of products to choose from, giving you an opportunity to select how you wish to administer CBD to experience the benefits associated with this hemp-based compound. 
The company's claims are backed by a significant number of reviews, which can be found on its official website, though that was the only place we could find any in spite of the fact that the company has a Facebook and Instagram presence. And Pure Spectrum offers a full overview of third-party laboratory test certificates it has received for its products.