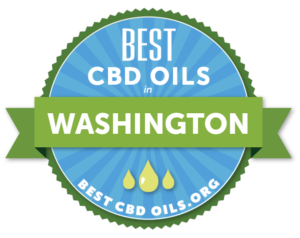 Fun fact: The Evergreen State is the first that legalized marijuana before hemp! The journey toward hemp legalization hasn't been easy either, with two legislative sessions needed before it was made a reality.
So is CBD legal in the State of Washington? Yes, but there are strict rules, and regulations about the cultivation, processing,, and possession of hemp, and marijuana. Of the state, and federal regulations, the most crucial for ordinary consumers is that CBD, and other hemp-derived products must contain 0.3% or less tetrahydrocannabinol (THC).
When in doubt about THC levels, don't buy! Better yet, buy only from licensed growers,, and retailers since their inventory of CBD, and hemp-derived products comply with the stringent regulations.
Explore CBD in Washington State:
The History of CBD in Washington
Washington didn't have reported hemp production in the late 1800s until the early 1900s. But in 1923, the Washington State Legislature made all cannabis, including Cannabis indica, and Cannabis americana, illegal. The penalty for possession included jail time for up to 10 years, but its enforcement was rare because cannabis use was uncommon.

By the 1960s, the cannabis, and marijuana laws became more favorable. In 1971, marijuana possession of up to 40 grams became a misdemeanor, while marijuana itself wasn't considered a narcotic or an opiate. But it was still a Schedule I drug under state, and federal laws.
As the years passed, the therapeutic benefits of cannabis became more known among the general population, and the scientific community. Their increasing awareness resulted in many initiatives that pushed cannabis out of the underground, and into the mainstream. The timeline of change can be summarized as follows.
1998
The late 1990s saw the voters' approval of Initiative 692, which significantly changed the cannabis landscape. I-692 allowed the use of medical marijuana in patients with debilitating or terminal conditions. Even their primary caregivers were given protection under the law provided that they possessed a 60-day or less supply.
2007-2009
The 60-day supply was redefined as no more than 15 plants, and no more than a 24-ounce packet of usable marijuana. This was made in response to the vague provisions of the initiative.
In 2009, the Ogden Memo stated that patients using medical marijuana wouldn't face prosecution for as long as they comply with state laws. But the cultivation, sales,, and distribution of marijuana, including the facilitation of these activities, we're still punishable under federal law, regardless of state law.
2010
Further refinements were made when the types of healthcare professionals authorized to issue medical marijuana prescriptions were expanded. Aside from medical doctors, and osteopathic physicians, the following were also deemed authorized persons:
Advanced registered nurses
Physician assistants
Naturopathic physicians
Despite these additions, the restrictive rules about who, when,, and why medical marijuana can be prescribed remained.
2011
The Seattle Police Departments recognized the inconsistent nature of the laws, and, thus, announced its decision to exercise discretion in implementing these laws. The state legislature passed SB 5073, which amended the requirements for the procurement of medical marijuana.
The law paved the way for several radical changes, but it prevented medical marijuana dispensaries. These changes included patient protection, extensive guidance for authorized healthcare practitioners,, and the creation of collective gardens. The law still considered commercial cultivation, and processing illegal, and didn't consider the use of medical marijuana as a constitutional right.
2012
The voter initiative dubbed I-502 allowed adults 21 years old, and above to purchase, and possess up to one ounce of marijuana. The product must be purchased from state-licensed stores, and can be used for recreational purposes.
Washington maintained rigid control over the legal marijuana market, so much so that seed-to-store regulations were in place. There were seed-to-sale tracking systems, limits on serving sizes,, and testing, and labeling requirements. The product restrictions, and taxation scheme strengthened the state's regulatory control over the industry.
2015
This was the year when the laws about the legal use of cannabis, and marijuana were finally aligned. The state legislature passed these laws:
The Cannabis Patient Protection Act (SB 5052) for regulating marijuana's medical use, the specific requirements for its use in minor patients,, and establishing a unified system for the production, processing,, and retail distribution by July 1, 2016.
The Marijuana Taxation Reform (HB 2136) was tasked with defining low THC/high CBD ratio products, and others.
2016
The act of state legislation established the Industrial Hemp Research Pilot (IHRP) program. The Washington State Department of Agriculture, the federally recognized regulator for non-experimental industrial-scale hemp production, regulated it.
2017-2019
The state legislature passed more laws that further defined the cannabis, and marijuana market.
SB 5131 allowed authorized patients, and providers to buy seeds, clones,, and immature plants from licensed growers
HB 1094 (Compassionate Care Renewal Bill) established rules for the renewal of authorization through telemedicine, among other purposes
HB 1095 set the rules for access to medical marijuana among minor patients on school grounds.
2019 was also the year when the state allowed the establishment of its full-scale agriculture program. Crop seed acquisition was also authorized even without approval from the federal government.

The Current CBD Laws in Washington
Under the State of Washington's laws, the recreational sale, and use of marijuana are legal, as is the use of medical marijuana. The use of cannabis is also legal for any purpose, including medical uses by adults 21 years old, and above. The differentiation between marijuana, and cannabis then doesn't have as much of an impact in Washington as it does in Tennessee.
But for discussion purposes, said differentiation is recommended. Hemp and marijuana are under the Cannabis genus, with the typical varieties being C sativa, and C. indica. Both contain more than 80 biologically active chemical compounds, including cannabidiol (CBD), and THC.
Contrary to popular opinion, their varieties can produce high THC levels depending on the growing conditions. The THC level is the benchmark for whether it's considered as a hemp-derived or a marijuana-derived product.
Under federal laws, hemp is a cannabis plant with 0.3% or less THC concentration. Marijuana a variety of cannabis plants with more than 0.3% THC level. While hemp-derived, and CBD products have legal status in Washington, these should have 0.3% or less THC concentration to be considered legal under federal laws. Otherwise, it's considered marijuana, a Schedule I substance under federal laws implemented by the US Drug Enforcement Administration (DEA).
Trivia: Wild hemp, and marijuana plants are so identical even a trained eye can't tell them apart! But when these are cultivated in separate farms, it's easy to distinguish them.
Marijuana growers maximize the production of buds, flowers,, and leaves since these have the highest THC concentrations. Industrial hemp growers prefer seeds, and stalks.
The result: Marijuana plants are bushy, and short with widely-spaced rows. Hemp plants are taller, and grown at closer distances to each other.
If you find yourself on a cannabis farm, you have a general idea of what to look for when choosing between marijuana, and industrial hemp. Take note that under federal laws, only CBD oils, and other products made from industrial hemp are legal.
Washington has possession limits for marijuana, hemp, and other related products. Adults 21 years old, and above can purchase, and possess up to:
72 ounces of marijuana-derived CBD oils, tinctures, and other liquids
16 ounces of marijuana-infused CBD solid edibles, including candies, gummies, and chocolates
One ounce of marijuana in leaf, flower, and other forms
Purchase and possession above these legal limits are punishable by jail time and fines. Exceptions apply to licensed growers, cultivators, and distributors of hemp and marijuana.
Cannabis possession up to 40 grams is a misdemeanor punishable by up to 90 days in jail and a $1,000 maximum fine. More than 40 grams of possession is a felony punishable by up to five-year imprisonment (minimum) and a $10,000 fine (maximum). Smoking weed in public places is illegal, too.
Surprisingly, there are no specific penalties for the possession of excess quantities of CBD products! But since these are accessible in physical stores, and online sites, there's no need to hoard them.
The small-scale, including residential cultivation of hemp, and marijuana has its own rules.
Recreational users aren't allowed to cultivate cannabis plants in their residences under any circumstance.
Medical marijuana patients may cultivate up to six cannabis plants (per patient) for their medicinal use. But there's a limit of 15 plants for a single housing unit, whether it's a detached house, an apartment, or a mobile home. The limit applies regardless of the number of medical users living in it.
But there are several conditions for residential cannabis cultivation that prevents the abuse of medical marijuana. First, you must have a health condition recognized by the state as suitable for the use of medical marijuana. Second, your physician must provide a written recommendation that complies with the state laws. Third, you must be an adult 21 years old, and above.
The Washington State Liquor and Cannabis Board regulates the production and distribution, including retail sales of recreational marijuana. Individuals and groups with the intent of cultivating recreational marijuana must secure a producer's license.
The licensing process involves payment of application and annual renewal fees, willingness to submit to random criminal background checks, and compliance with property requirements. The latter includes the cultivation of marijuana in an enclosed area and an open field with a physical barrier for keeping the farm out of the public's sight.
As for processors and retailers, the state also requires the proper processor's license to prepare marijuana products, including flowers, concentrates, and edibles. There are stringent testing, packaging, and labeling requirements that ensure the safety of marijuana-derived and marijuana-infused products. Again, the 0.3% THC level is the benchmark used.
Don't even think about bringing marijuana and hemp products in any form, concentration, and size to Washington as a visitor! The state's Department of Agriculture requires formal documentation for the importation of these products. Otherwise, penalties and fines apply.

---
Best Cannabis Farms in Washington
These licensed cannabis farms cultivate hemp, and marijuana and many also sell processed products, including flowers, concentrates, and CBD items. You may also ask them about guided tours that combine the pleasures of buying premium products and learning about their cultivation.
2611 N Woodruff Rd Spokane Valley, Spokane WA 99206-4138

(509) 981-9409
Established in 2014, Grow Op Farms is an I-502 child, so to speak, that produces and processes top-shelf cannabis products. The state-of-the-art facility is the site for cultivating more than 40 premium strains, and each one is treated with care and respect. The growing team has plenty of years of experience in cannabis cultivation, and their hard work is evident in the crops' outstanding quality.
Several brands under the Grow Op umbrella share household names among cannabis enthusiasts and advocates.
Phat Panda flowers
Hot Sugar edibles
StickyFrog concentrates
Founded by Robert McKinley, and his wife, Grow Op has become the largest grower in Washington with about 625 employees. Since it has maxed out its Spokane facility, it has maintained smaller farms in California.
Grow Op only cultivates recreational marijuana since it doesn't have a medical marijuana grower designation. The Hot Sugar edibles have become more popular during the pandemic, a sign of the times. The Phat Panda line of flowers is just as popular, too, because of its fresh, clean feel.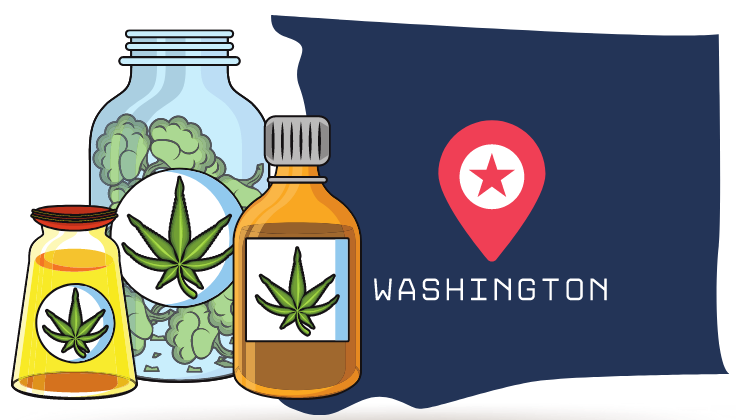 2148 Port of Tacoma Rd, Tacoma, WA 98421

(253) 327-1110
Unlike most growers, THC Farms uses advanced hydroponics technology in the cultivation of cannabis. Hydroponics technology has numerous advantages over traditional soil-based methods, including less risk for pests and diseases and more nutrient supply. THC Farms also uses purified water infused with balanced nutrients to ensure the highest quality in its cannabis crops.
While its indoor hydroponics system means higher production costs, the cannabis plants' exceptional quality more than makes up for it. But the cannabis-derived products are a great value for the money considering the clean, pure experience that comes from using them. THC Farms further ensures the excellent quality of its cannabis strains through regular testing.
There are hundreds of cannabis strains registered by THC Farms with state authorities, meaning you have plenty of choices. Certain strains, such as the Rappler Kush, have received numerous accolades at cannabis events. Check out the Sativa Black Cherry and BlackBerry, which are hybrid strains, for their pleasurable hit.
THC Farms also offers vape carts that appeal to newbies, and veterans alike. With the best distillate in each cart, getting as much flavor into your lungs is always a joy.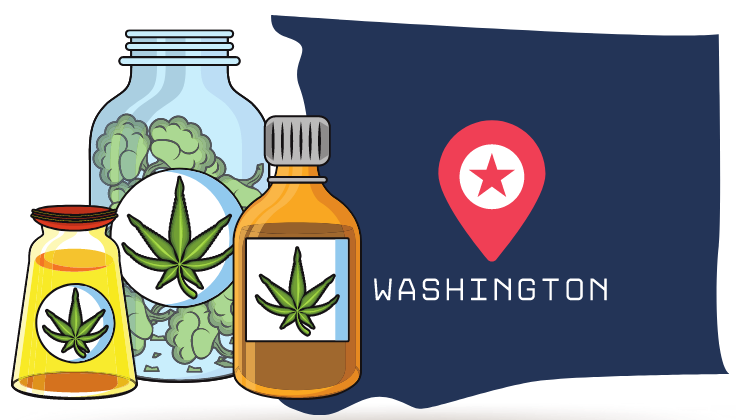 8575 Commerce Place Dr. NE, Lacey, Washington, 98516
Established in March 2015, Harmony Farms is a Tier 3 producer and processor of organic cannabis products. Experienced growers adopt hygienic practices to produce safe, clean products and grow each strain in a separate grow room. These practices are vital in the cultivation of healthy strains that give the desired experience.
The high-quality cannabis products are vacuum-sealed in bottles to preserve their appearance and flavor, too. The bottles have informative labels that indicate the strain (i.e., indica or sativa) and humorous warnings. The latter includes warnings about excessive giggling and munchies, which can happen.
CO2 testing oils are another bestselling product under the Harmony Farms brand. These can be bought in two ways: pre-loaded cartomizer cartridges; second, in push-drop syringes for use with refills and dabs. The strains used in these oils vary depending on the harvest.
The popular oils are the White HTO, an artisan oil with a balance of flavor and high; the Sugar Plum, a sativa hybrid with an earthy flavor and tropical feel; and the 1:1 CBD: THC CO2 Cartridge, a lower dosage that still gives the full spectrum experience.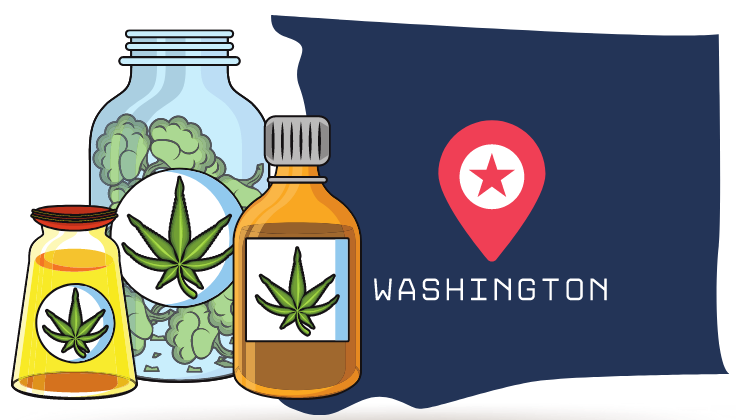 1445 Industrial Way, Longview, WA 98632

(425) 499-2060
Cowlitz is a family-run cannabis company known for its extensive line of products. Cannabis newbies and enthusiasts will find hand-selected flowers, affordable weed, and great dab in its stores, and it's considered a one-stop-shop for this reason. The dab products are noteworthy because they are produced using butane extraction methods.
As a Tier 2 processor, its cultivation canopies range in size from 2,000 to 10,000 square feet. With these facilities, it's among the largest growers in the state. But it's also one of Washington's largest independent purchasers of dried cannabis flowers! This is necessary since Cowlitz makes approximately two million pre-rolls annually.
There are three product lines offered:
The Hi Guys products are aimed at everyday people who enjoy the benefits of recreational marijuana, and related products
The Dan Buddies is a line of BHO wax that dab enthusiasts are more than happy to use repeatedly
The Cowlitz Gold products are for enthusiasts of premium, hand-selected flowers grown in indoor conditions, and sold at affordable prices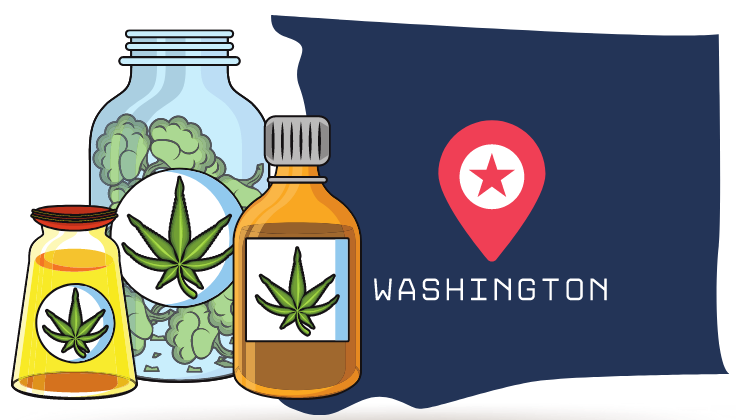 5373 Guide Meridian, Bellingham, WA 98226

(425) 374-3732
Cascadia Gardens was established by avid users of cannabis, including David Scheibner, its CEO, but it took them nearly a decade to take the plunge. The family-owned and operated farm only cultivates recreational cannabis, and it has a license as a producer and processor. The farm adopts organic farming practices, so pesticides and other harmful substances are off the table.
Their main goal: To mimic the growing conditions under which cannabis plants evolved and, thus, provide their customers with uncommon experiences. Many of the hybrid strains are as exotic as can be yet become a beloved familiar experience.
Take the Grapefruit strain, for example, a sativa hybrid with the heady aroma of grapefruits. The Jack is another standout strain, a combination of Jack Herer and Xj-13 that brings the citrus orchard experience to your home.
Cascadia Gardens sells its cannabis products in glass jars. Not only is it eco-friendly packaging – think recycling the jars – but it also preserves the cannabis' desired flavors and feels. The glass jars also have informative packaging with the strain name and cannabinoid information.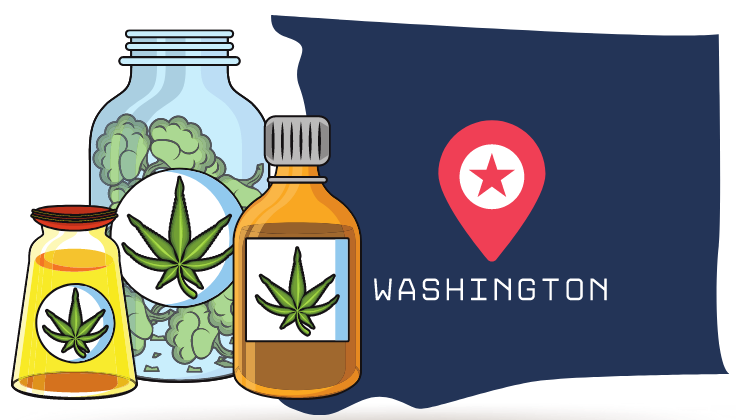 2916 State St Ste 201. Everett ​, WA, 98201-3994

(352) 514-9238
Walden's origins are as eccentric as its product lines! A group of nature-loving yogis, backpackers, and climbers with a deep appreciation for cannabis started the company. With their love of the outdoors, it was only logical that their cannabis plants would only be sun-grown, too!
In line with Walden's love for nature, it adopts organic farming practices that make its cannabis products clean, safe, and effective. No harmful pesticides are used since these can seep into the plants and, thus, make them unsafe for consumption.
Since the plants are grown outdoors, their cultivation has a low carbon footprint. Walden also uses water conservation methods, such as micro-emitters, drip tape, and organic mulch.
The result of these efforts: High-quality cannabis products that give a pleasurable experience but without the guilt! The Clean Green Certified Walden flowers are among the best in the state with their bright flame, powerful hit, and fabulous flavors.
Walden also offers several services for the cannabis industry. Ask them about these drying services in humidity and temperature-controlled facilities, trimming services for flowers, and packaging services for finished products. If you're struggling with your production and processing, ask Walden about their consultation services, too.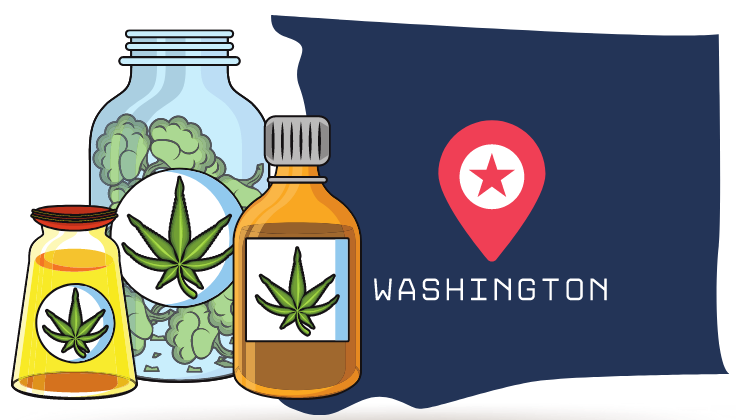 1425 Broadway #546, Seattle, WA 98122-3854

(206) 745-0150
When Raft Hollingsworth III, founder, and CEO of THC Co, pitched his idea for a cannabis company to his family, it was a passion project. By 2013, he launched the company, and he hasn't looked back since! Today, the company is still a family-run business, but it has more than 15 employees.
Within its 30,000-square feet facility, which has several greenhouses, a large post-harvest area, and an impressive extraction lab, THC Co. produces high-quality cannabis plants. These are made with premium quality ingredients, including hemp seed oil with abundant vitamin content. It also produces hand-trimmed flowers, CO2 extracts, infused pre-rolls, and CBD products as a processing company.
THC Co. also walks the talk in eco-friendly farming practices. These include minimal supplemental lighting, a rainwater reclamation system, and avoidance of chemical pesticides. Such eco-friendly practices mean lesser operating costs and, in the end, more affordable prices for its final products.
And speaking of products, THC Co. sells the following:
HH + CBD, which are CBD products with broad-spectrum hemp CBD oil infusions
Hemp CBD oil
Hemp seed oil
Other products are grapeseed oil, olive oil, and coconut oil.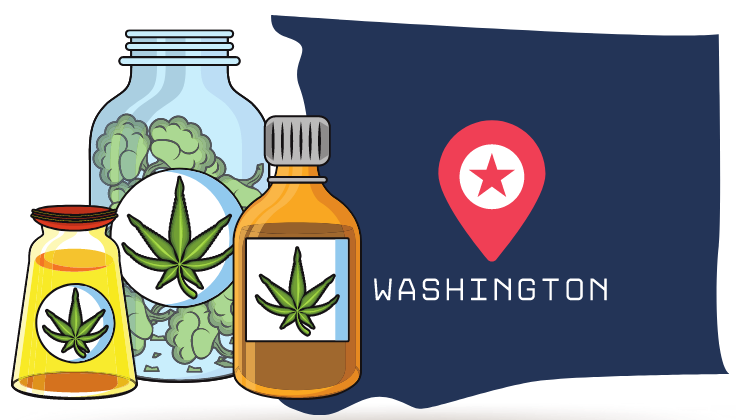 3863 Hannegan Rd Ste 106, Bellingham, WA 98226

(360) 676-5708
FDG is a licensed I-502 producer, and processor known for its commitment to providing cannabis enthusiasts with high-grade products. According to its management, every plant isn't just another tree in the forest! Instead, every plant is cultivated to ensure superior quality, and potency, an approach that demands individual attention.
The buds are potent, flavorful, and fantastic, thanks to their hand-trimmed harvest and curing process. The flowers are just as flavorful and powerful, and affordable, with many strains going for under $10 per gram. Several CBD and THC strains are a must for cannabis enthusiasts looking for new highs.
Sour Tsunami is a bestseller because of its classic feel, and limited THC. You will appreciate it if you're looking for the therapeutic benefits of cannabis without THC's psychoactive effects. Consider the Girl Scout Cookies, too, a fairly unique strain with moderate THC, and high CBD levels.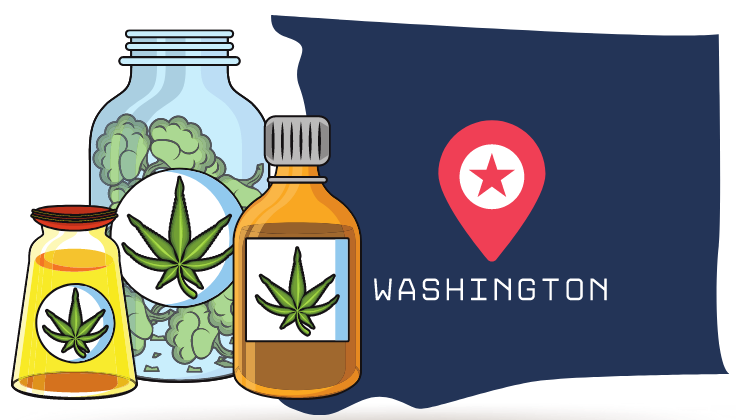 421 SE Sells Dr, Skokomish, WA 98584

(360) 419-9700
At Forbidden Farms, the previously forbidden pleasures of cannabis can be enjoyed to the fullest! Founded in 2014, Taylor and Garrett Balduff, the Tier 3 producer and processor, offers recreational cannabis products only.
The product lines are attractive not only for their bright, bold packaging but also for their extensive selection and exquisite quality. There are dabs, pre-rolls, and hash in numerous varieties, so there's always something for every taste.
The Tiny Delights are nuggets of cannabis heaven with the perfect size for an enjoyable bong hit. The Sun Baked sun-grown cannabis has the fresh, earthy aroma of sun-grown plants. These come in seasonally rotating strains, including Indica, Sativa, hybrid, and sizes ranging from 1 gram to 28 grams.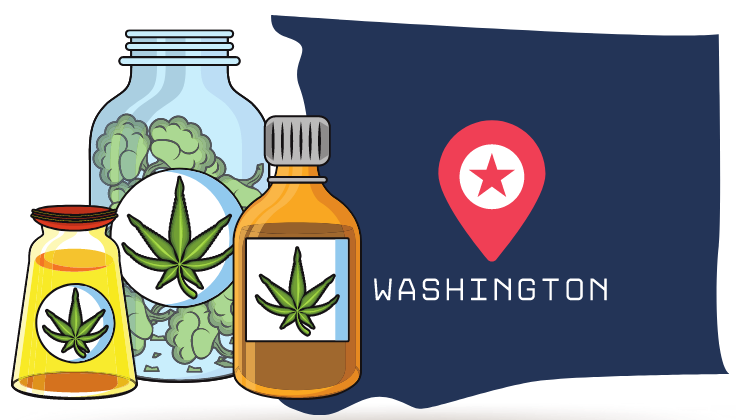 Washougal, WA

(360) 837-1834
Since 2014, Jarom Bacon started Bacon Buds. Bacon's forays into the cannabis industry included growing cannabis for medical purposes before it was even legal. He hired his family members when he started his business, and the Bacon Buds brand was born.
From its cannabis-dedicated facility, Bacon Buds grows and processes its premium cannabis plants. Cannabis is a devilish crop, but the company manages to produce the best crops through a combination of eco-friendly, clever practices. These include farming in an Energy Star-rated facility with LEC vegetation lights, efficient insulation, and water-cooled air-conditioning.
The indoor conditions under constant monitoring to ensure optimum growing conditions that, in turn, yield maximum harvests. Every cannabis plant is provided with individual attention and cultivated for its potency, power, and quality. Only organic soil and natural water are used for their cultivation, too.
The result: Bacon Buds' products are certified organic by Washington's Department of Agriculture, and Organic Materials Review Institute (OMRI).
Bonus: Their products not only have competitive prices but are sold in attractive and informative packaging! The packaging displays easy-to-use information that even newbies can understand.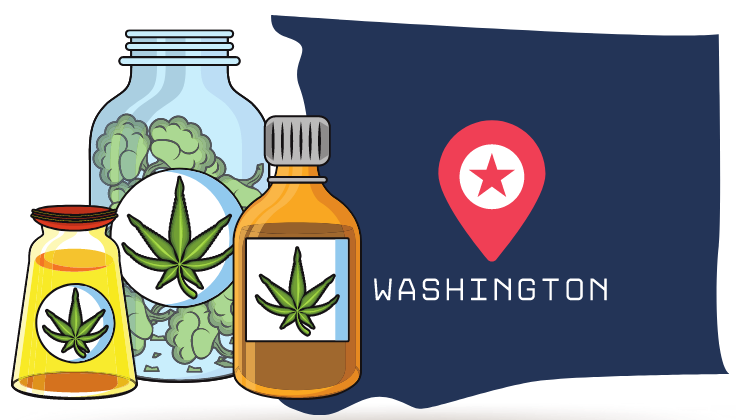 CraftAg LLC
1525 S 4th St, Sunnyside, WA 98944

(206) 337-5767
When Rory Rawlings and Rachael Donham established CraftAg, they originally sold inputs and technology to hemp farmers. But it soon became an early participant in the hemp pilot program, focusing on an aromatic high-CBD strain. Known as Aromahemp, it's a premium flavorful strain used as an ingredient in several herbal vapor blends and smokable hemp products.
CraftAg uses proprietary techniques in its processing plant to produce high-quality dried, and cured flowers. These products are processed in its 100,000-square feet facility.
The company has also entered into a joint venture with Seneca Foods Corporation to create a vertically integrated seed-to-sale company. Aromahemp is still at the heart of its operations, but the production occurs at a repurposed 270,000-square foot facility in the Yakima Valley.
CraftAg has these brands, among others:
Hazen Smokes, a line of high-quality CBD flowers with a smoother, fresher, and cleaner taste. Options include Original, Menthol, and Smooth.
Otzi, which consists of dry hemp with a neutral flavor, lends itself well to flavor customization for resellers and other brands.
Sturgis, made of sun-cured hemp and made in honor of the 80th annual biker rally.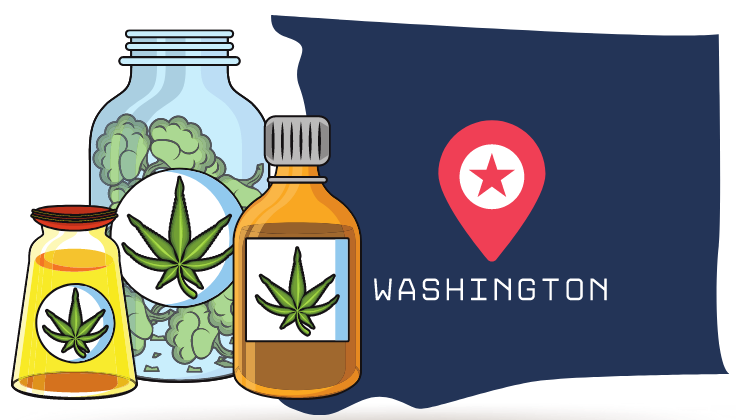 5717 NE 121st Ave, Vancouver, WA 98682-6284

(360) 513-969
Cedar Creek Cannabis prides itself on 100% pesticide-free growing areas that result in choice cannabis products. The indoor cultivation of cannabis also contributes to their premium quality, while small-batch cultivation ensures individualized attention. The results are cannabis concentrates and flowers with high terpene content.
In line with its commitment to transparency, Cedar Creek also maintains conscientious records of the lineage of its flagship strains. Many of these strains have records dating back 30 years, a sign of their pure genetics. Since each strain has its unique growing conditions, it's grown in separate areas, too.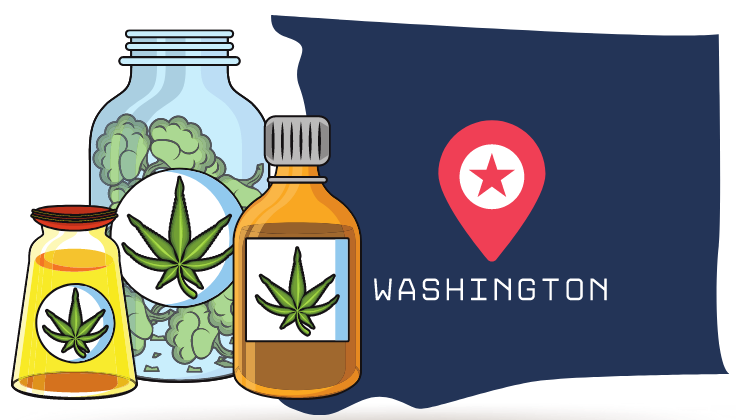 4427 Blakely Ave NE, Bainbridge Island, WA 98110

(206) 595-0614
Established in 2013, Mother Earth Farms isn't just a business but a family of cannabis enthusiasts who care about their customers' experience as they do theirs. Their state-of-the-art growing facility is also the site for its continuous experiments to produce better strains, and phenotypes. The flowers, and concentrates are manufactured with premium quality in mind, too.
Several strains are being produced by Mother Earth Farms, including:
UW
Jackdawg
Donkey Butter
Cinnaple
Super Lemon Haze
Purple Punch
Lemon Meringue
Check out their rosin, too, a terpene-rich solventless extract with unique flavors. Topical lotions are also on the menu,, and these are infused with quality cannabis extracts.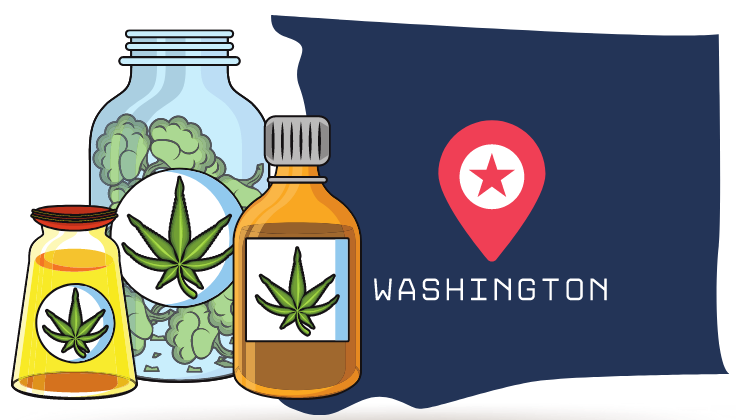 5030 A Eaglemount Road, Chimacum, WA 98325

(360) 732-0090
The TreeHawk Farms facilities have been repurposed from their original use as dairy farm facilities for Chimacum Dairy. Today, the 200-acre farm near the majestic Olympic Mountains produces top-of-the-line cannabis plants and derivative products. Advanced sustainable agricultural technologies, including organic farming, are used, and processing the plants involves attention to detail.
Only organic nutrients with inputs like enzymes are added to the soilless medium, a unique mix of coconut coir, and other ingredients. Think of getting the benefits of hydroponics but without the water. Only small batches of each strain are cultivated to maximize their potentials for aroma, flavor, and potency. Every flower is carefully trimmed by hand to ensure the best possible quality, too.
The TriBid growing method is among TreeHawk Farms' latest innovations in the production of full-spectrum cannabis products. Choices in strains include Magnum Pi, Candy Apple, and Candyland Cookies.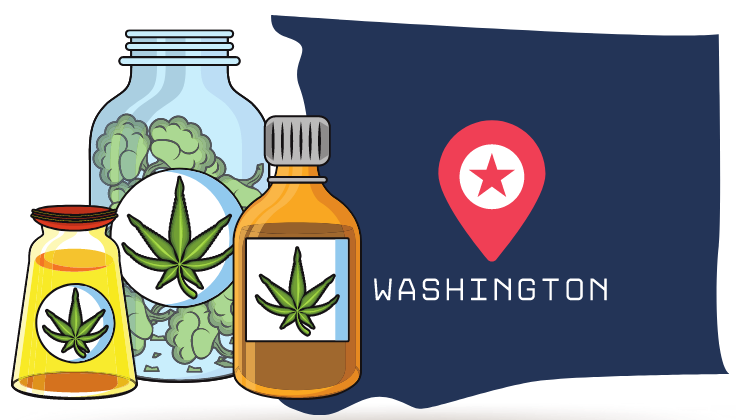 Eastern Washington

(509) 846-3096
Among the first licensed producers, and processors in Washington, Old West Hemp Co. has a simple mission: To grow the best hemp flowers, and make quality CBD products. Through the years, it has perfected its techniques yet acknowledges that there's always room for improvement.
Of its extensive line of products, its pre-rolls are one of the best in the Pacific Northwest. These are of the finest quality because of the custom machine used in rolling the leaf-filled paper with an amazing degree of consistency. Plus, these are flavorful pre-rolls that provide the desired experience without the fuzzy or foggy after-feel.
Other products include flowers, vape juice, hemp smokes, tea blends, lotions, and creams,, and tinctures. These are available in many licensed dispensaries, convenience stores,, and retailers.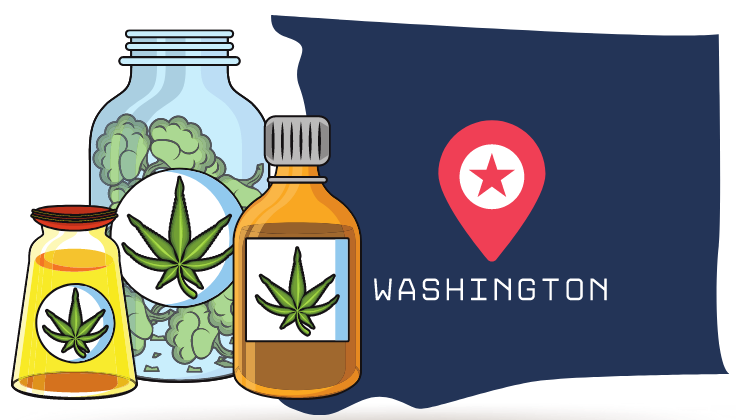 99 Greenacres Rd, Riverside, WA 98849
CannaSol Farms are known for their use of the sun's power over Okanogan in their cannabis cultivation. Sun-grown is the way to go, as is the eco-friendly use of a natural aquifer and organic nutrients. Their cultivation areas are also pesticide-free zones where dozens of cannabis strains thrive in the hands of experienced growers.
According to the company, theirs is a cannabis farm, not a marijuana manufacturing operation. Their cannabis plants are also grown in strict compliance with the rigorous Clean Green Certified standards.
But it doesn't stop there as CannaSol adopts an even more rigorous curing process designed to express the terpenes' potency and flavor fully. Your experience will be smoother with a subtle hit that enhances the overall experience.
Several strains to choose from, such as Alice in Wonderland, Double Lemon Cheesecake, and Purple Trainwreck. The CBD and CBD 1:1 varieties are popular, too.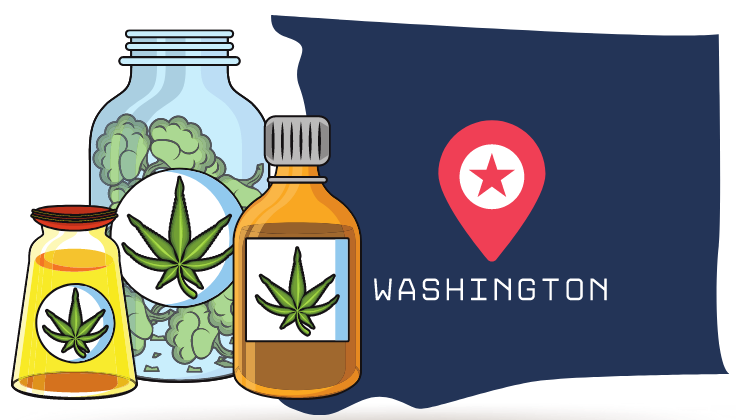 7560 Yakima Valley Hwy, Zillah, WA 98953, United States

(509) 877-1072
Sticky Budz is a Tier 3 producer and processor, with its spacious 20,000-square foot indoor and outdoor greenhouse. Here, outstanding cannabis plants are cultivated on a commercial scale, and the crops are then processed in a state-of-the-art extraction lab. With eight crop cycles throughout the year, it's among the busiest producers in the state, too.
Take note that the Sticky Budz brand is in the recreational market. Its predecessor, the Green Budz brand, offers medical-grade cannabis products. The results of its growers' hard work are award-winning concentrates, pre-rolls, and buds! The differentiation is crucial for consumers since medical marijuana has specific rules regarding its sale and use.
The product lines include:
Concentrates include the Dope Cup winner BHO Honeycomb, a wax with versatile uses from dabbing to rolling.
Flowers, which are pesticide-free for a safe, clean, and earthy hit.
Lotions, which are made from organic ingredients, including essential oils. Every jar contains more than 600mg of cannabinoids with a 1:1 THC/CBD ratio.
Indeed, Sticky Budz is a brand that will stick by you in your CBD lifestyle!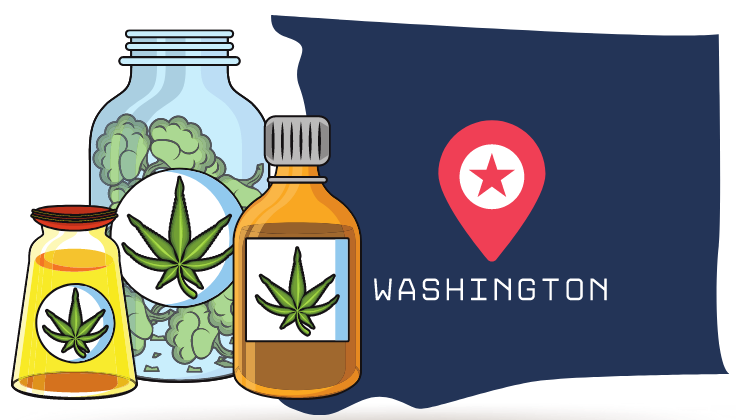 126 Newman Creek Rd, Elma, WA 98541

(360) 200-8842
The From the Soil (FTS) Farms comprises cannabis enthusiasts/gardeners whose passion pushes them to share their knowledge and skills with others. Every member has a strong commitment to cultivating the finest cannabis and marijuana strains in rich soil.
Among its products are concentrates and smokeable products. Examples include Alien Dawg, Pamelina, and Alien Orange Cookies for flowers; Sativa Mix, CBD Mix, Kush Mix for concentrates; and Lily CBD for joints.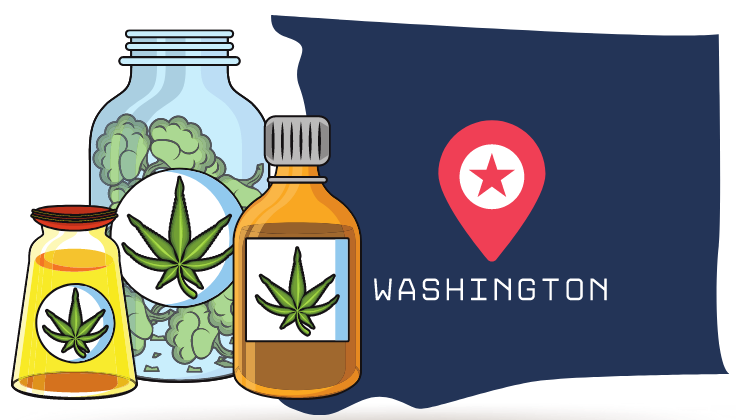 9603 Lathrop Industrial Dr. SW, Olympia, WA 98512

(360) 350-4840
Northwest Cannabis Solutions produces and processes recreational marijuana in its top-of-the-line growing facility, extraction lab, and kitchen. Such is its commitment to unparalleled quality that its products are household names among recreational users. Brands include Mini Budz, Private Reserve, and Legends.
Product lines include several items under:
Edibles like chocolates, gummies, and candies
Flowers
Pre-rolls
Concentrates
Wellness products including capsules, tinctures, and topicals
If you're into premium CBD products at affordable prices, then Northwest is the answer!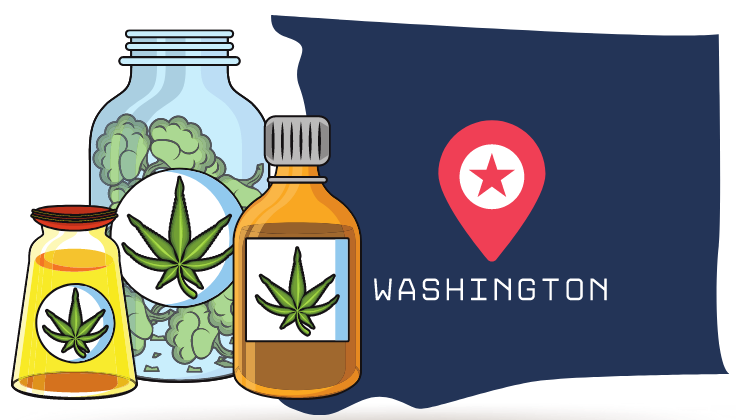 3922 6th Avenue S, Seattle, WA 98108

(206) 596-8600
Accessibility to fun, and fabulous hemp-derived, and hemp-infused products is the hallmark of the Evergreen Herbal brand. Proof of it is the number of retail locations that sell its products! You will find one in your neighborhood or near it, particularly if you live or work in urban areas.
Evergreen's story started in 2013 when it became a medical marijuana producer, processor, and retailer. Its first products were The 4.20 Bar and the Cannabis Quencher, both of which became bestsellers. In 2014, it entered the legal recreational market with its edibles, including chocolate bars and cannabis beverages. Today, the Evergreen brand also includes gluten-free, vegan, and caffeine-free cannabis products.
The CBD market in Washington State is in a constant flux and thusk. There's always something new and exciting to look forward to! Watch out for more of these fun developments on our site, and stay on top of trends.
---
FAQs
1.) Where are the best spots to buy CBD products?
Buy recreational and medical cannabis as well as CBD products from licensed farmers and retailers! You have the guarantee that these products meet the state, federal laws, safety, and quality standards. Plus, you're not at risk of being busted alongside the owners in case of a raid of an illegal retailer's location.
The requirements for purchase vary depending on the product you're buying, and your intended use for it. You must present your medical card, among other documents, if you're buying from medical dispensaries. You only need to present an identification card with age verification in case of licensed dispensaries.
Note: Licensed dispensaries cannot advise consumers about health issues, and their treatments using cannabis products. Only medical dispensaries can issue medical advice.
2.) Does Washington impose a sales, and use tax on CBD products?
Yes, there's a sales, and use tax on CBD products in Washington.
3.) What are the qualifying medical conditions under which medical marijuana can be used legally?
Physicians, and other authorized healthcare practitioners can issue a written recommendation for the use of medical marijuana for these debilitating, and terminal conditions.
Cancer
Intractable pain
Multiple sclerosis
Human immunodeficiency virus (HIV)
Epilepsy, and other seizure disorders
Spasticity disorders
Chronic or acute glaucoma
Crohn's disease
Hepatitis C
Anorexia
Chronic renal failure
Traumatic brain injury
Posttraumatic stress disorder
In all these cases, standard treatments, including medications, have been insufficient to relieve the debilitating symptoms. Recommended use based on humanitarian compassion must be a personal decision supported by sound medical judgment.
Note that mental health conditions, such as anxiety, depression, and bipolar disorders, aren't covered by the law.