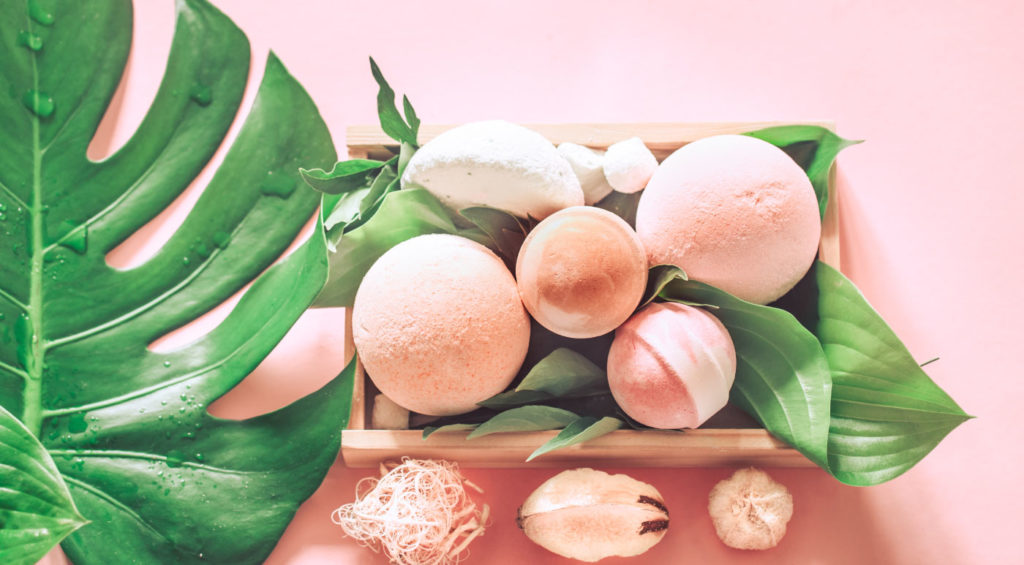 Whether you need to unwind after a long day at work or ease some sore muscles, nothing beats a steaming hot bath. And nothing enhances bath time like a fizzy bath bomb filled with soothing fragrances and essential oils.
Two recent health and wellness trends have merged to create an exquisitely relaxing experience: the CBD bath bomb. CBD bath bombs infuse your bath water with cannabidiol (CBD), which is easily absorbed through your skin in the hot water for additional pain relief and calming effects.
While CBD comes in many forms, ranging from vape pens to lotions to edible gummies, when it comes to tired muscles, pain relief, and overall relaxation, nothing beats a hot bath with one of today's 10 best CBD bath bombs.
CBD products are not regulated by the FDA. That means you want to be careful about what you buy and who you buy it from—especially if you are new to CBD. That's why you need a trusted resource to go to for CBD product information.
We know that choosing a new product can be stressful, so here's a list of the 10 best CBD bath bombs we found, which you can buy in the United States, to help you choose the right one for your own mental and physical health needs.
The 10 Best CBD Bath Bombs—Just Add Water
The brands listed here all provide high quality products. These are all made using CBD oil from organic hemp plants and other organic essential oils. Each company tests its products for content and purity through third-party labs, so you can know for sure you are getting the listed dose of CBD without any pesticides, heavy metals, or other toxins.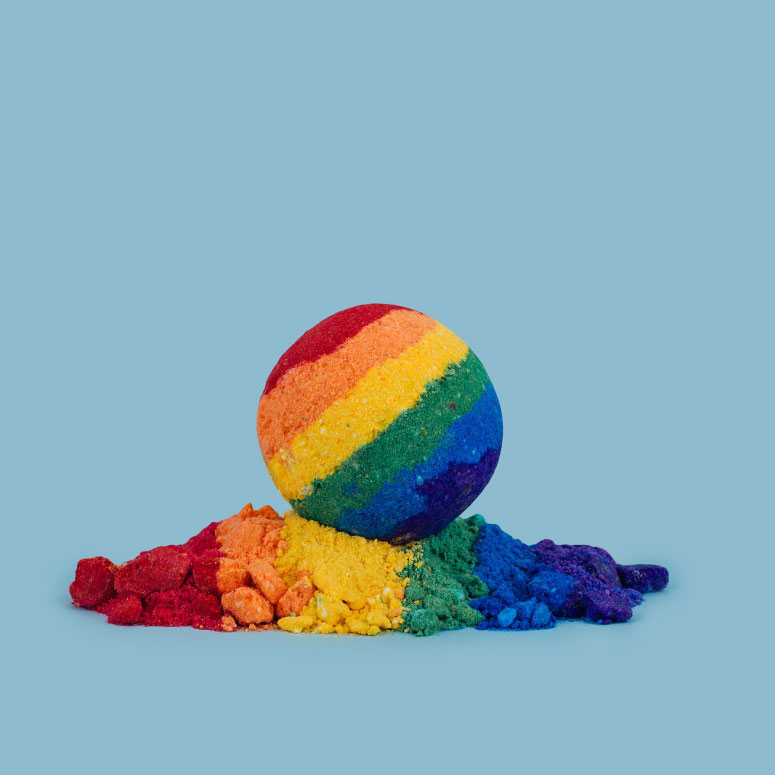 People who have tried them rave about Kush Queen's CBD bath bombs. Whatever you're looking for in hemp bath products, you can find it here. This company offers one of the widest selections of CBD bath bomb varieties, including ones made with different flavors of teas and medicinal herbs. You can choose from their regular best-sellers like "Awaken," "Love," and "Sleep," mini bombs, or limited edition bombs like their "Pride Rainbow" bath bombs, which are made with relaxing lavender, chamomile, and frankincense.
Kush Queen is a champion of multiple social causes and charities. The woman-owned company celebrates community events like Earth Day and Pride Month, and partners with organizations that support environmental care, LGBTQ rights, animal rescue, education, and other worthwhile endeavors.
For those who are frugal or who simply wish to cut down on waste, Kush Queen has an interesting offer. Not all batches of bath bombs they create pass their rigorous quality control inspections. Those that have slight cosmetic or structural defects, however, are still available to you—at half the cost. Saving money and the planet will give you extra peace of mind while soaking in a soothing Kush Queen CBD bath.
Dose per bomb: 25mg CBD
Price per bomb: $12.99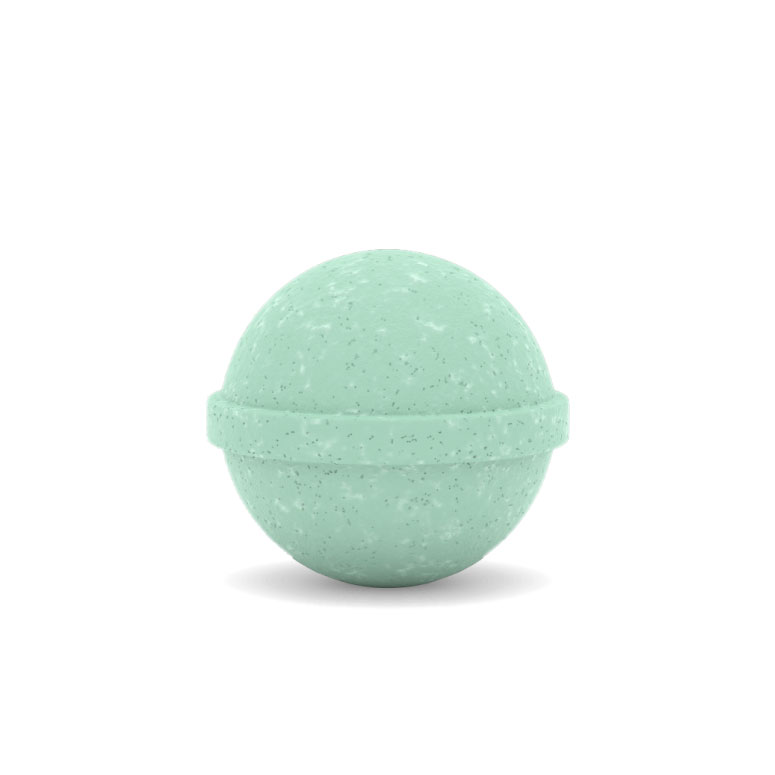 Several top-selling CBD products in different categories come from cbdMD. This company hits all the points a conscious consumer could ask for. They use a sophisticated, high-tech process to extract all the healthy chemical compounds from their hemp while eliminating all tetrahydrocannabinol (THC) from the end product. The result is high-quality, full-spectrum hemp products that give you the entourage effect from the different cannabinoid, terpenes, and other bioactive compounds from hemp plants without the psychoactive effects of THC.
At cbdMD, you can choose from six different scented CBD bath bombs, which come in fragrances like lavender, frankincense, and eucalyptus. Their high dose and low price make them one of the most cost-effective options available and secured them a high ranking among our choices for the best CBD bath bombs on the market.
Dose per bomb: 100mg CBD
Price per bomb: $9.99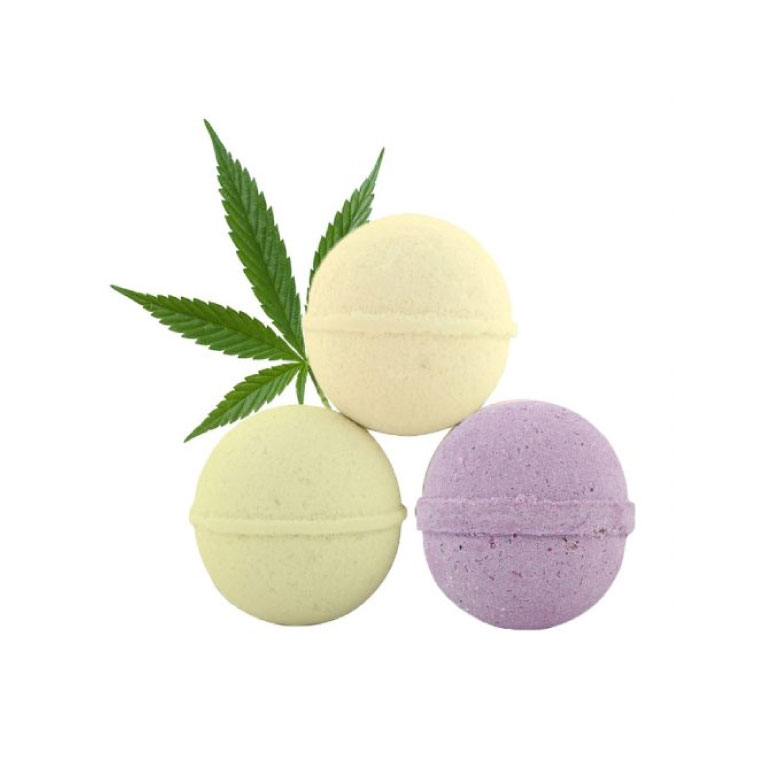 Mirai Clinical is a Japanese beauty company that uses a holistic approach to skin care. The special ingredient they use in their cosmetics is Japanese persimmon extract, which is full of antioxidants and contains specific tannins that are great at reducing body odor. Their CBD bath bombs are also made with coconut oil and either lavender, eucalyptus, or lemongrass essential oils for a hydrating, skin-smoothing experience. All their products are carefully crafted using Good Manufacturing Practices (GMP).
Dose per bomb: 35mg CBD
Price per bomb: $9.00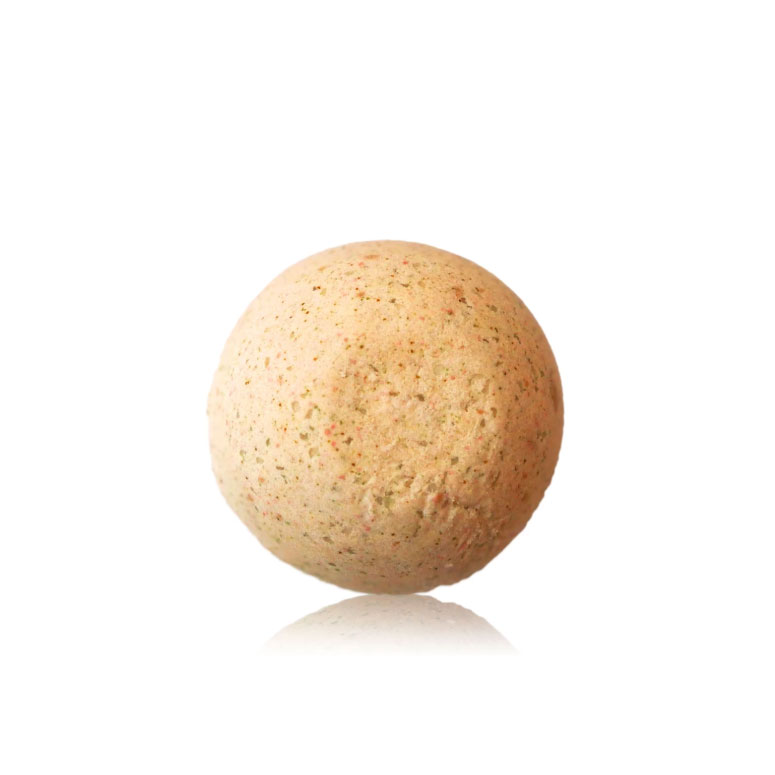 Blue Ridge Hemp produces CBD products specifically intended to relieve pain. Their three varieties of bath bombs contain anti-inflammatory and antispasmodic ingredients to calm the nerves and reduce chronic pain. Choose between "Calm & Relax" for stress relief and better sleep, "Joint Care" for painful and swollen joints, or "Muscle Care" for muscle cramps and spasms.
Dedicated to helping those who need it, Blue Ridge Hemp offers a cost reduction program for people who could benefit from the health benefits of CBD but might have difficulty affording it. The company's commitment to creating a variety of products and getting them to those who need them most, makes them one of our top picks among the 10 best CBD bath bombs (and other products) that you can get today.
Dose per bomb: 60mg CBD
Price per bomb: $15.00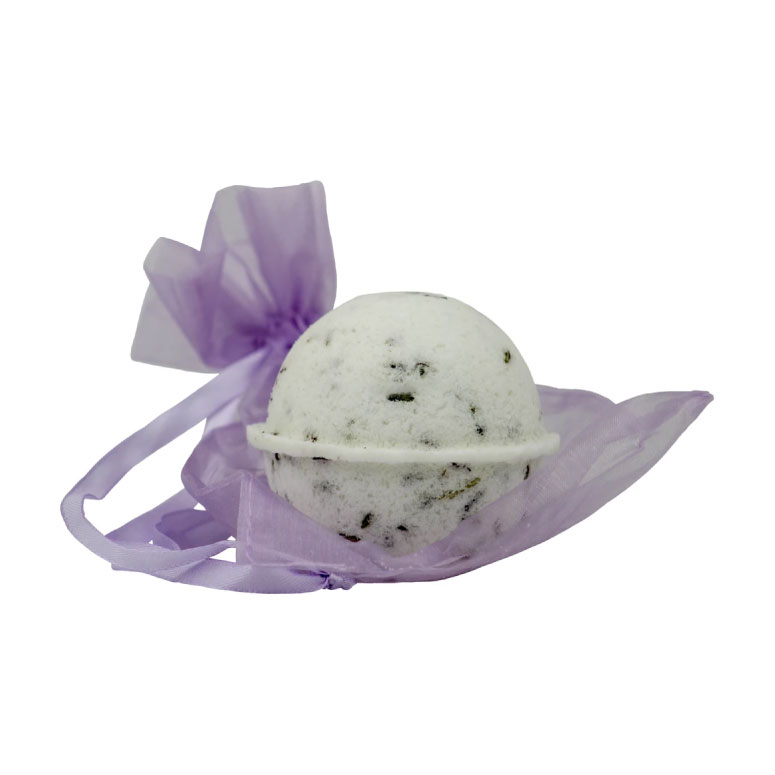 Founded in Colorado Springs by a medical doctor, a horticulturist, and a business manager, Discover CBD set out with a plan to make medicinal cannabis products available to the general public. They accomplished this by being one of the first companies to make their products with industrial hemp—which, unlike marijuana plants, is legal in every state in the U.S.
Discover CBD creates bigger bath bombs than average for a fizzier, longer-lasting bath. Each is made with grapeseed oil for extra antioxidants for skin health, and You can choose from three scents: lavender, peppermint, and lemon & eucalyptus.
Dose per bomb: 40mg CBD
Price per bomb: $9.00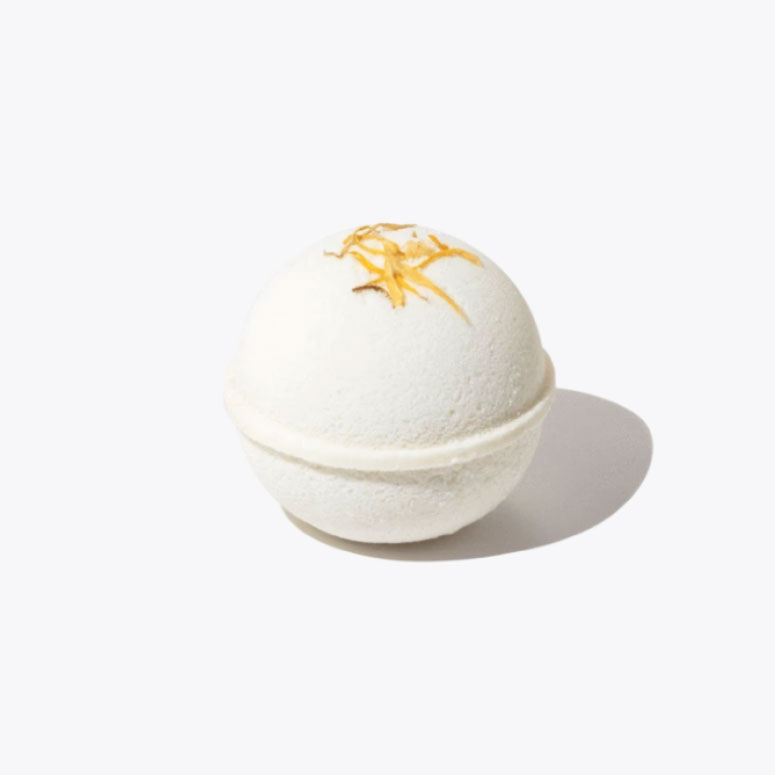 Do you need a stronger CBD dose than what's found in your typical CBD bath bomb? Life Elements hand crafts small batches of bath bombs in different strengths, so you can choose between doses of 50, 100, or 200mg of CBD per bomb. This saves you considerable money, since you don't have to use multiple bombs for a single bath. If you plan on using CBD bath bombs routinely, you can join their subscription program for an additional 10% savings.
We simply had to include this company, and its products, among our choices for the 10 best CBD bath bombs. Why? Because they recognize that not everyone wants or needs the same dose of CBD in their bath. Add that to the additional ingredients they include for even more benefits, and they're definitely a winner in our book.
Life Elements doesn't use just any old CBD in their bombs, either. These are made with water-soluble, nano-sized CBD particles, which readily dissolve in hot water and can be easily absorbed by your skin for stronger effects than other forms of CBD. Colloidal oatmeal, olive oil, witch hazel, and calendula flower extract give these bombs extra anti-inflammatory, skin-soothing properties.
Dose per bomb: 50-200mg CBD
Price per bomb: $14.00-$20.00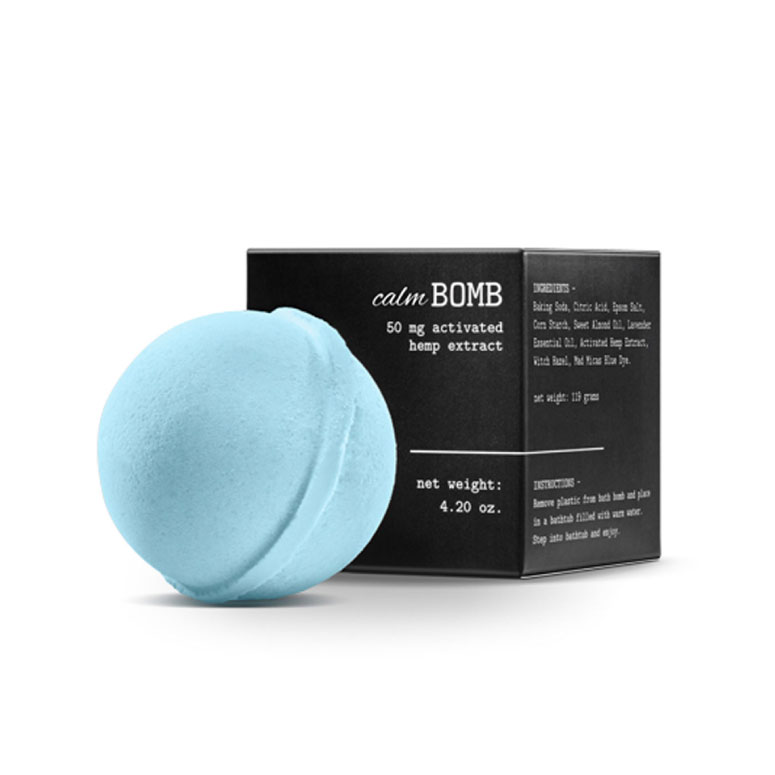 The doctors and scientists at Mary's Nutritionals combine modern technology with traditional medicine to create innovative plant-based healthcare products. Their CBD bath bombs are designed to give you glowing skin, containing extra antioxidants and vitamins C, D, and E. Choose either their citrus "Boost" bomb or their lavender "Calm" bomb, depending on whether you want to energize in the morning or wind down in the evening.
Dose per bomb: 50mg CBD
Price per bomb: $15.00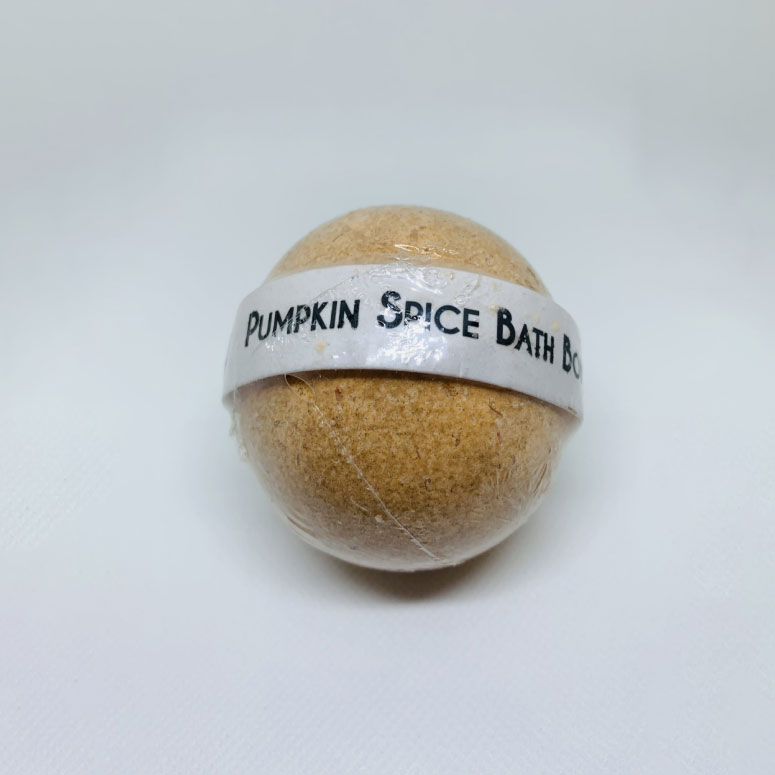 CBDelish sells a whole line of bath bombs with full-spectrum hemp extract and different exquisite scent blends. Each is made with coconut oil and select essential oils for ultra smooth, luscious skin. You can find unique varieties of CBD bath bombs, like amber & sandalwood and pumpkin spice.
Dose per bomb: 30mg CBD
Price per bomb: $13.51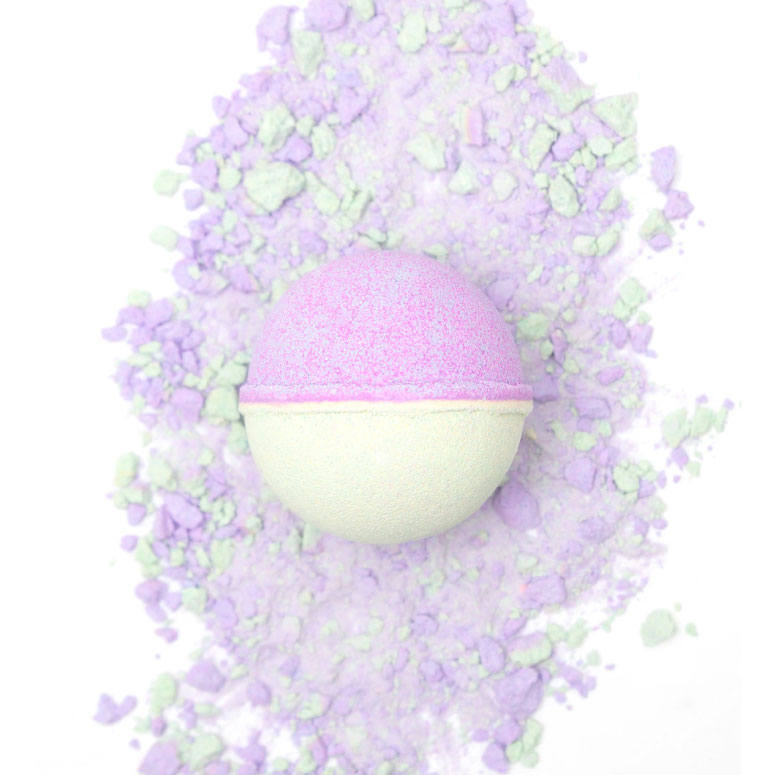 CBD bath bombs by CBD For Life are made with a coconut oil base for silky, hydrated skin and fragrant essential oils used in aromatherapy. Each bomb contains purified CBD isolate and other natural ingredients such as sea salt, bamboo extract, wintergreen, and kiwi. If you're having trouble deciding which kind to try out, you can get a combo pack of all four varieties for a discounted price.
Dose per bomb: 35mg CBD
Price per bomb: $12.00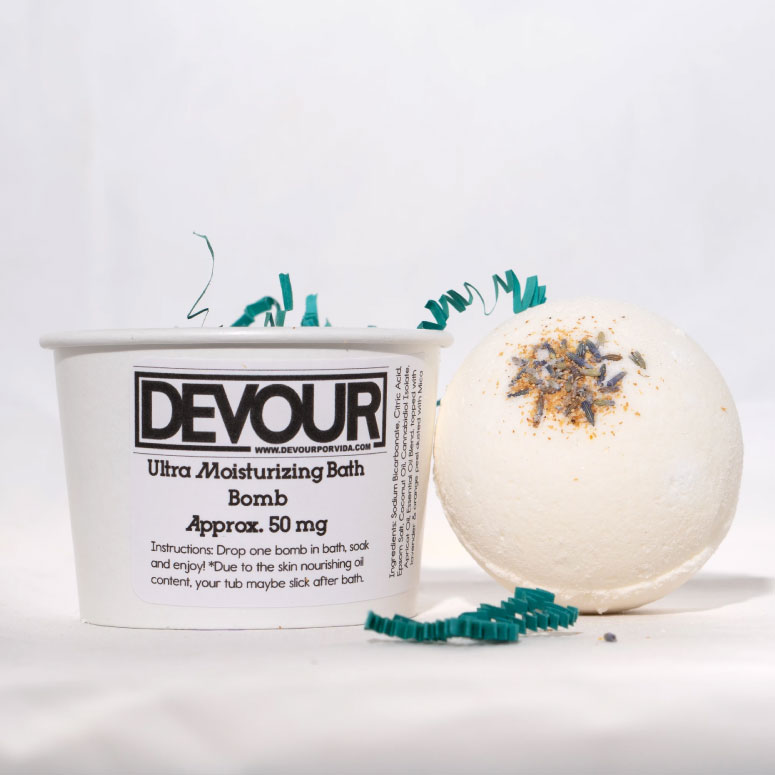 Devour may be the last on our list of the 10 best CBD bath bombs, but they are definitely not the least! For CBD enthusiasts with more discerning tastes, Devour offers a line of designer CBD wellness and beauty products. Despite the quality of the ingredients used in their hand-crafted products, they still manage to be very competitively priced. Their "Ultra Moisturizing" bath bomb is packed full of nourishing and hydrating essential oils, including ylang ylang, patchouli, and bergamot.
Dose per bomb: 50mg CBD
Price per bomb: $10.00
How Do CBD Bath Bombs Work?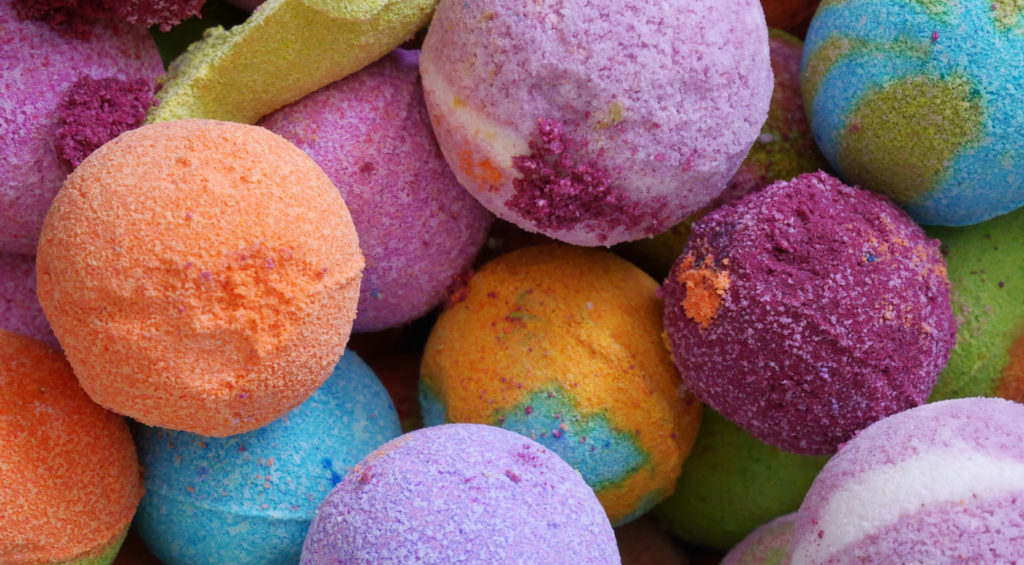 CBD bath bombs are the fusion of two other popular health care items: fizzy bath bombs and CBD oil. Soaking in hot water makes your skin more permeable, so bath bombs are a great way to absorb your daily dose of CBD. CBD may help with a variety of neurological medical conditions, aches and pains, muscle and joint stiffness, and skin health, and it can improve your mood.
Bath Bomb Ingredients
The outer layers of bath bombs contain ingredients that react with each other to create carbon dioxide. These include an acid, often citic acid (from citrus fruits), and a base, such as baking soda. When these ingredients come into contact with your bath water, they mix with each other and start a chemical reaction. The resulting carbon dioxide bubbles expand rapidly, causing the characteristic fizzing of the bomb and breaking it apart to release its inner contents. Epsom salt (magnesium sulfate) is also often included for additional effervescence and pain relief.