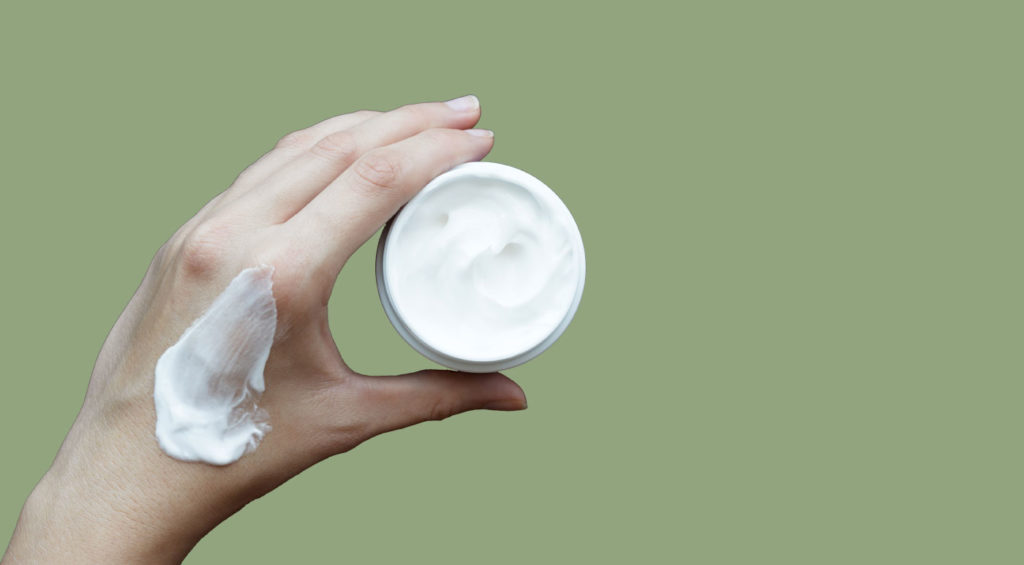 The hemp plant's abundant and naturally occurring cannabinoid, cannabidiol (CBD) is the active ingredient in CBD products aimed at relaxing muscles, soothing aches, and promoting an overall sense of calm.
And, the best CBD lotions do an excellent job as a topical application. Although many people may consider CBD a supplement to be ingested as oils, capsules, or gummies, CBD lotion is extremely effective for many conditions.
When you use CBD on your skin, the same general action happens as when you ingest it. you're feeding your cannabinoids receptors, and they're telling the brain to ease up on the pain.
People who have specific conditions, like eczema or psoriasis, may reach for CBD salves or lotion to help deal with discomfort. But discomfort is universal, and CBD lotion is the solution for anyone looking for some extra TLC for their skin.
Table of Contents
At a Glance: Our Top Three Picks for Best CBD Lotions
Fan Favorite: Highland Pharms Therapy+
The best all-around CBD lotion will be potent enough to alleviate pain, promote sleep, and make your skin feel moisturized and nourished. The reviews for this product are clear: It helps wherever you apply it. From arthritic joints to cramped legs, customers love the Therapy+ formula and return time and time again to stock up. 
Best CBD Lotion for the Cost/Value: American Shaman Hydrating Body Lotion
A CBD body lotion doesn't have to be a rare treat in your skin care routine. The American Shaman Hydrating Body Lotion is affordably priced and even comes in the convenience of a pump bottle. It's a perfect purchase if you're looking for a simple and familiar lotion experience enhanced with the power of active hemp extract. 
Best CBD Lotion Overall: Endoca Body Butter
CBD products promote a sense of all-natural wellness, so it's a no-brainer to look for products that hold true to this value with every ingredient. Endoca's Body Butter excels at sticking to the basics. There are no artificial ingredients, drying alcohol, or greasy emulsifiers. We'll beat them to the punch and let you know flat out that it's so natural you can eat it!
How Do the Best CBD Lotions Work?
Well, this is something that science is still working on, but so far we know that CBD has regenerative properties.
As far as the product market goes, people seem to report that CBD works as an anti-inflammatory, and it's believed to also act as an antioxidant, helping pump life into the skin.
As your body works to repair tears in muscle (which you interpret as soreness), cool sunburned skin (which feels like it's on fire), or combat the dryness of eczema (which itches like hell), CBD comes to the rescue to help intercept some of those neuropathic pain messages so you can feel better.
This is why, when taken internally, CBD can help combat anxiety. But for your run-of-the-mill daily usage, is it worth using as a lotion? Many people find that the restorative properties can help with other skin conditions, like acne, and even help smooth out wrinkles and restore youthfulness.
But the question still remains:
Why Use CBD Lotion Daily?
Overall, your skin experiences plenty of stress and damage throughout the day. It's just natural. It's the organ that's keeping your body all together and protects you from free radicals in the air of your environment. Opting for a CBD lotion, even on your best days, gives your skin an extra boost. It can reinvigorate skin that's dull and dry, and it can be especially useful after a day in the sun or a long trip.
Think of it more as a way to do all the things your "regular" lotion promises but doesn't deliver. Hempseed oil, even without CBD, has been shown to help reduce wrinkles by providing helpful and healthy fatty acids. Imagine what can happen when you add the active ingredient of CBD.
---
The 10 Best CBD Lotions
1. Endoca Hemp Whipped Body Butter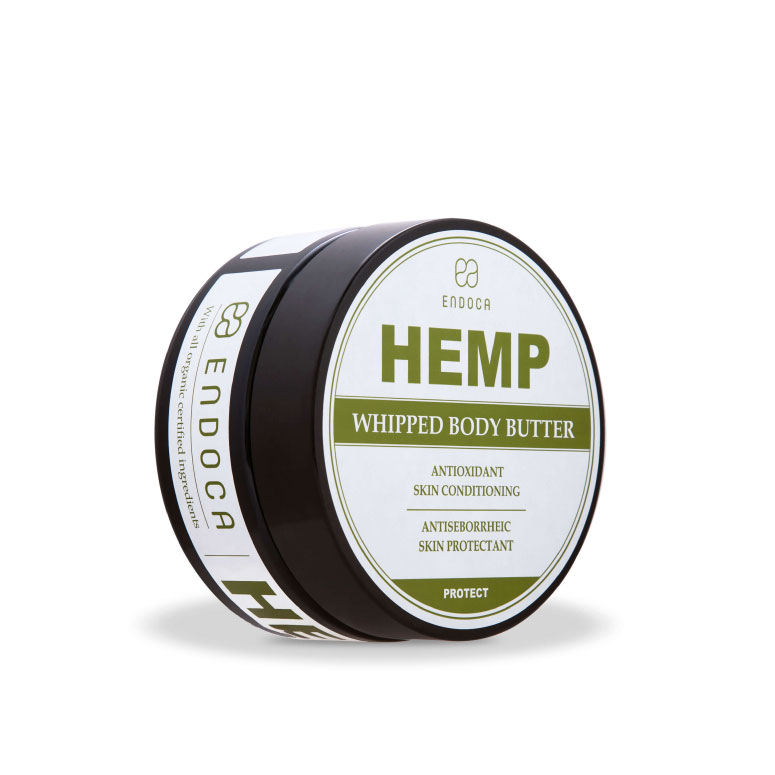 There's good reason to love USA-made hemp products, but this European product is a world-class product. The CBD in the Endoca Body Butter is mixed with a simple concoction of shea butter, palm oil, cocoa seed butter, cannabis sativa seed oil, coconut oil, root starch, vanilla, beeswax, and vitamin E. These simple and effective ingredients are so pure, you can actually eat this body butter!
Endoca body butter comes in a 100 mL jar and is offered in potencies of either 300 mg or 1,500 mg of CBD. Every batch is lab tested and guaranteed GMP free.
At face value, it's on the higher end of the price scale, but there is the option to buy two and get one free, or you can break the payment up into monthly installments.
Overall, the Endoca CBD Body Butter is best-in-class as a natural, versatile product that can be taken as far as you need it to go—and that's why it's #1 on our list of the best CBD lotions out there.
Best for: Those who want a completely natural CBD skin care product.
---
2. American Shaman Hydrating Body Lotion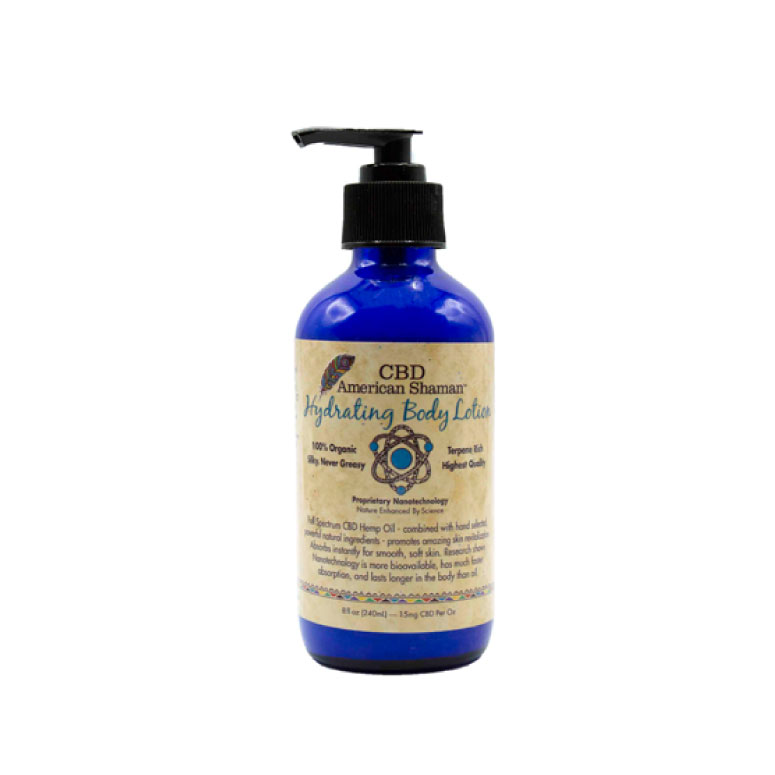 American Shaman is a brand dedicated to helping customers feel a loving connection with Mother Nature. American Shaman uses USA-grown hemp of the highest quality for their Hydrating Body Lotion.
They have lab reports to back up the potency of their CBD hemp extract, and look to other natural ingredients to round out their lotion. CBD oil is joined by shea and cocoa butters, natural oils, and a touch of lavender for a relaxing experience from touch to scent.
The blue bottle adds a little extra protection from light to preserve the efficacy of the CBD, so you can leave this pump-style bottle within reach for after a shower or when your skin is feeling parched. With 15 mg per ounce, you can get the 8 oz. size for home or the 2 oz. travel size.
The small size is a great TSA-safe purchase to ease some of the stressors traveling can put on your skin. From the dry air in the plane cabin to the UV exposure of sunny days, American Shaman's Hydrating Body Lotion will keep your skin nourished.
Best for: Those who want a familiar body lotion enhanced with natural, healing ingredients.
---
3. Highland Pharms Therapy+ Hemp Cream
Highland Pharms makes their products with a focus on tranquility. The Therapy+ Hemp Cream is made with 50 mg of CBD per ounce. They also add some eucalyptus and rosemary essential oils, chosen specifically for their ability to reduce inflammation.
There are a few additional incentives to opt for Highland Pharms' formula over some of the prettier packages of tranquilizing CBD lotions. Aside from its potency, this lotion is packed with skin-nourishing ingredients like mango butter, apricot, olive, and almond oil, and calming chamomile extract.
It comes in 2 oz. and a 4 oz. jars with an option to level up to 100 mg per ounce with the 400 mg bottle. They also offer upfront discounts for bulk orders. By 5 and get 10% off, or buy 10 and get 15% off.
Best for: Those who want to treat pain and nourish their body with one product.
---
4. Healthworx Relief Stick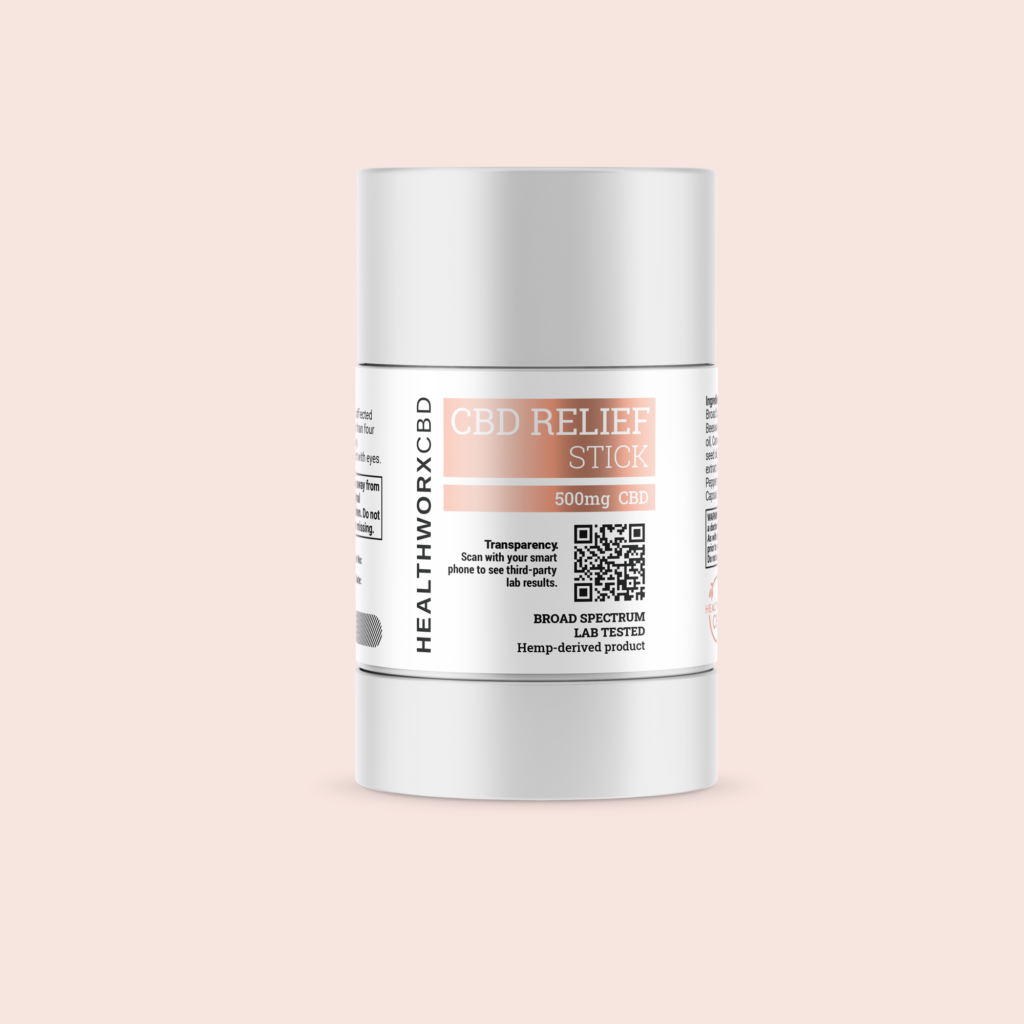 CBD's wellness applications reach far and wide, and some people look to it to save their skin from dehydration and stress. The light and airy Healthworx Relief Stick comes to the rescue with mango butter, raspberry seed oil, cranberry seed oil, English poppy seed oil, and kokum butter. It's strong enough to moisturize cracked hands and feet, while still being gentle enough for some of your more delicate areas. Remember, though, it's for external use only!
This is also a great option if you're looking for an all-natural product. It's completely vegan, paraben free, and gluten free. As for the CBD content, Healthworx offers the lab results right next to an image of the product.
We love when companies are transparent about their ingredients, which makes it worth the $50 you pay for an ounce filled with 500 mg of CBD. The good news is, if you like the product and order again you can earn and apply points to future purchases.
Best for: People who want an all-over body butter that works harder in the places that need it most.
---
5. Elixinol Topical CBD Hemp Balm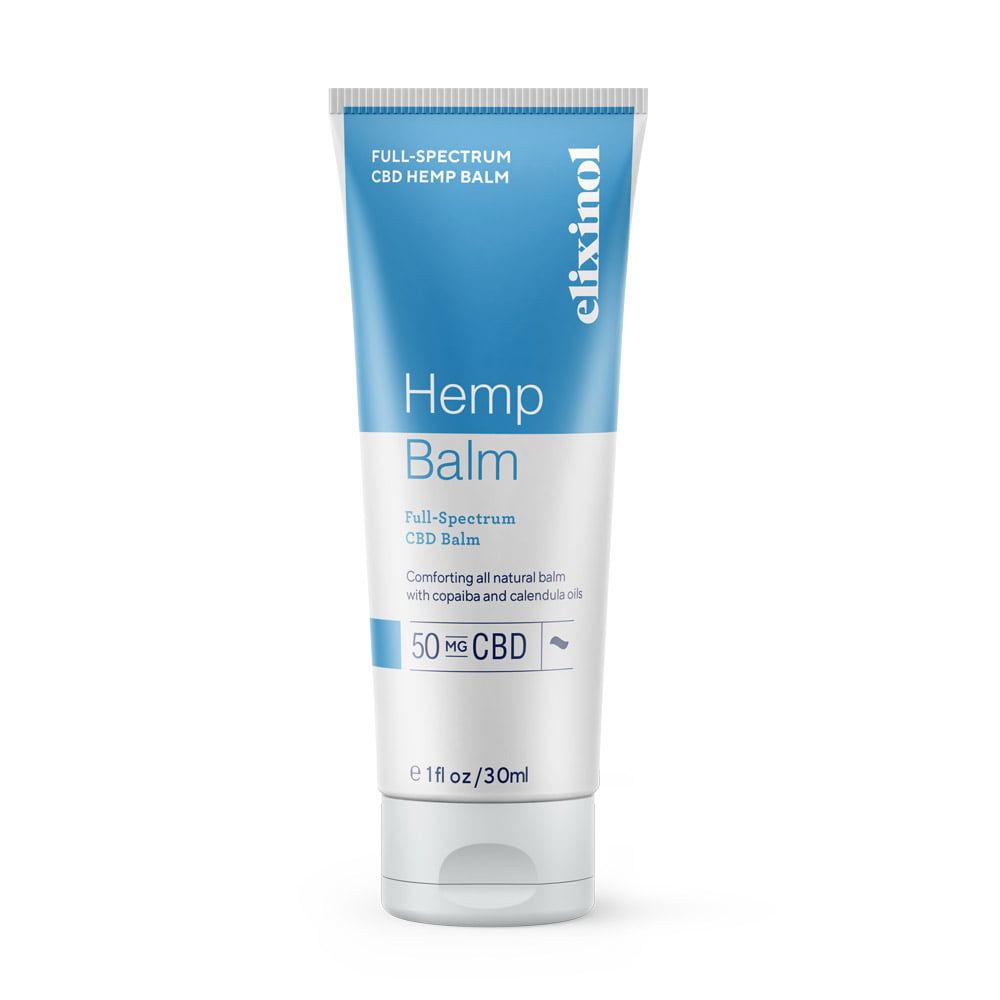 "All-natural" is an important factor when looking at the labels of CBD lotions. If there are any artificial ingredients or alcohol in these lotions, it can take away from the replenishing and hydrating nature of CBD.
That's why we love Elixinol Topical CBD Hemp Balm. The simple 4 oz. squeeze bottle combines full spectrum CBD oil with seed oils, plant-based butters, and essential oils to create one of the best CBD lotion-type products we could find.
With no bright colors or excessively flashy packaging, this CBD cream is 125 mg of lab-tested CBD oil that's safe to apply to all skin types. Elixinol keeps all the harmful ingredients out, so you get a product you can trust.
At $7.50 an ounce for the 4 oz. bottle, it's a spectacular price for an all-natural product that you can use daily.
Best for: Those who want a straightforward, effective, natural CBD lotion.
---
6. Sol CBD CBD-Infused Skin Care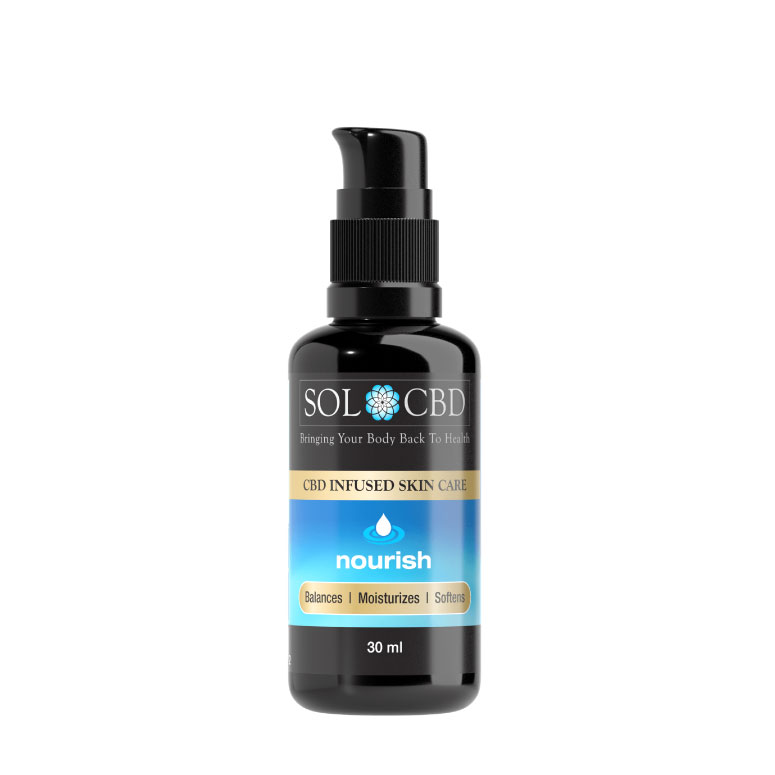 Sol CBD creates and carries various skin care products, but one of our favorites is the Nourish Formula. Made in small batches to ensure quality and potency, this 30 mL bottle (according to the company) "brings your skin back to health with a powerful synergistic blend of herbs and cannabinoids." The herbs they speak of include rosehip and rosemary, as well as some soothing essential oils like ylang ylang and lavender.
The Nourish Formula is just one of the CBD skin care products Sol CBD specializes in creating. For skin that's particularly stressed, they also make an "Extra Care" formula.
For daily or casual use, Nourish will do the trick. Like all of Sol CBD's products, it's made with organically grown hemp. They don't explicitly list the potency of the CBD that's inside—but if you find it isn't doing the job for you, your purchase is protected with a 60-day money-back guarantee.
Best for: Those who love herbal remedies and essential oils.
---
7. Sagely Naturals Calm and Centered Body Cream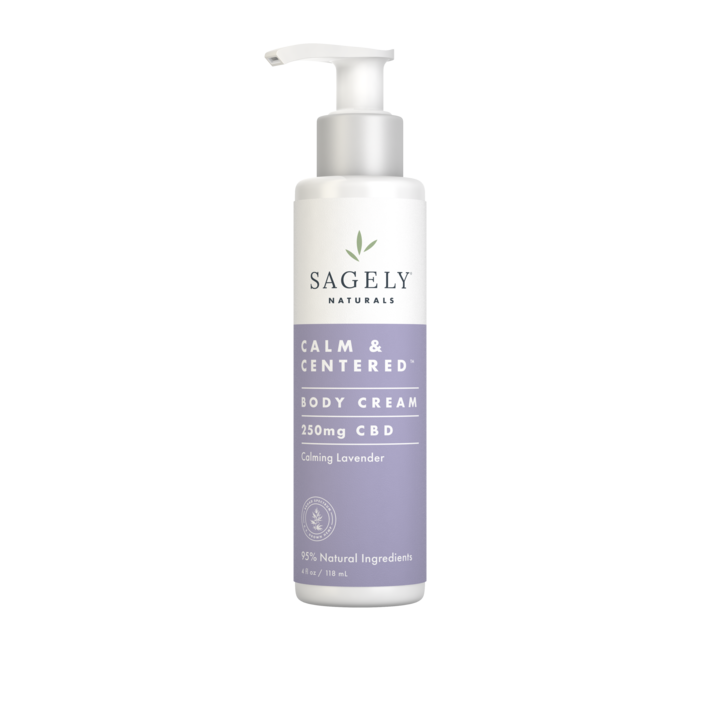 If you're like us and love the idea of a CBD skin cream that goes on easy and gives you a soothing sense of relaxation, you'll love Sagely CBD Calm & Centered Cream. The easy-to-use pump bottle is packed with 50 mg of CBD blended with lavender and bergamot essential oils.
This is a full-spectrum product created by PhD scientists with hemp grown in the USA. It's also affordable enough to use as part of your daily skin care routine. One 4 oz. bottle is $35.99, which is just shy of their $36 free-shipping offer, but order two at a time and you'll save the shipping costs and stay stocked up.
Customer service, whether they're online or not, is present. If you're browsing their site, you'll likely receive an instant message to offer help with any questions. If no one is available, you can expect an email answering your questions personally, signed off with "In Plants We Trust."
There are plenty of other skin care lotions Sagely makes, which are worth exploring if you want to tip your cart into free shipping and try more than one product. If you're looking to confirm the brand is worthwhile before you stock up, the Calm & Centered formula is the one to try.
Best for: Those who want to add a subtle touch of CBD to their skin care routine.
---
8. Hemplucid CBD Body Cream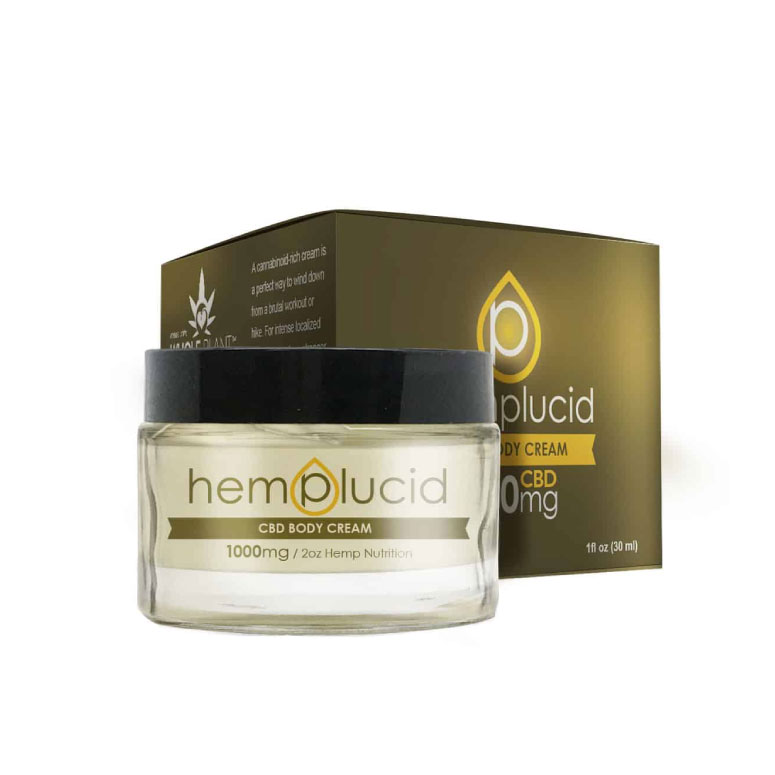 Hemplucid's oil-based CBD Body Lotion comes in varying strengths to help you get what you need from your CBD skin care product. Aloe vera and cocoa butter help bring out the moisturizing properties of the lotion as CBD reduces inflammation.
Though it's oil-based, it won't leave a greasy residue on your skin. Instead, it provides a refreshing touch to your skin care routine. It comes in a 2 oz. jar, with options for both 500 mg and 1,000 mg potencies.
Instead of the intentionally refreshing or relaxing scent of other CBD lotions, this one is more energizing, with blood orange and cinnamon scent infusion.
The lower potency jar costs $75, which may inspire you to be a little more conservative when applying it. The good news is that it automatically applies for free shipping. And, all Hemplucid's products are covered by a 30-day customer satisfaction guarantee.
It's both moisturizing and anti-inflammatory, has a stimulating scent, ships free, and is covered by a 30-day guarantee? Indeed, it deserves a mention with the best CBD lotions you can get your hands on.
Best for: Those looking for a high-potency CBD body lotion with natural ingredients.
---
9. Receptra Naturals CBD Body Butter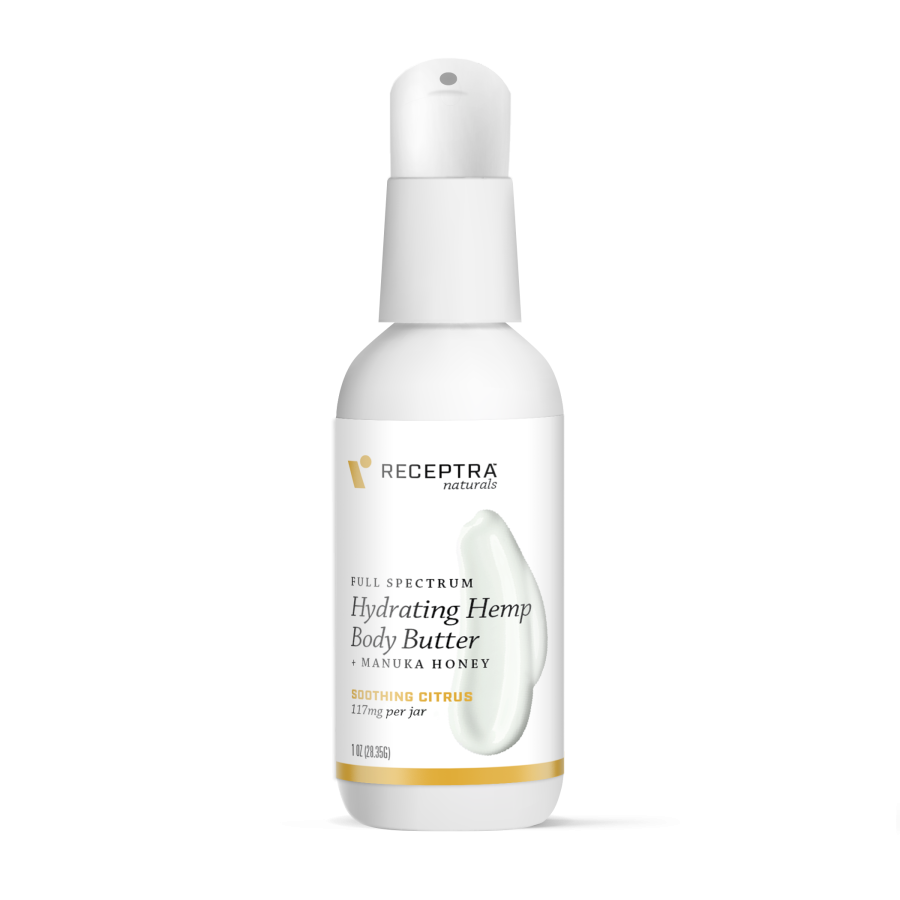 Receptra Naturals CBD Body Butter is an all-over body moisturizer intended to help restore the skin's radiance. Soothing ingredients like aloe vera and shea butter help boost the hydration you get from 400 mg of CBD in each jar.
It's good for everyday, all-over use. It can help heal blemishes and bruises, and smooth out wrinkles or areas that are dry and cracked. While your skin will thank you on the daily, your muscles and joints will get to bask in a bit of recovery after days of exertion or strain.
As it works on your body, it also soothes the mind. This body butter contains ylang ylang, camphor, and jasmine essential oils to aid with inflammation and provide an all-encompassing wellness experience.
A jar is $32.99, which breaks down to about $.11 a milligram of CBD oil in a lotion that soothes the whole body.
Best for: Skin prone to blemishes, bruises, and overall strain.
---
10. Leef Organics Revive CBD Balm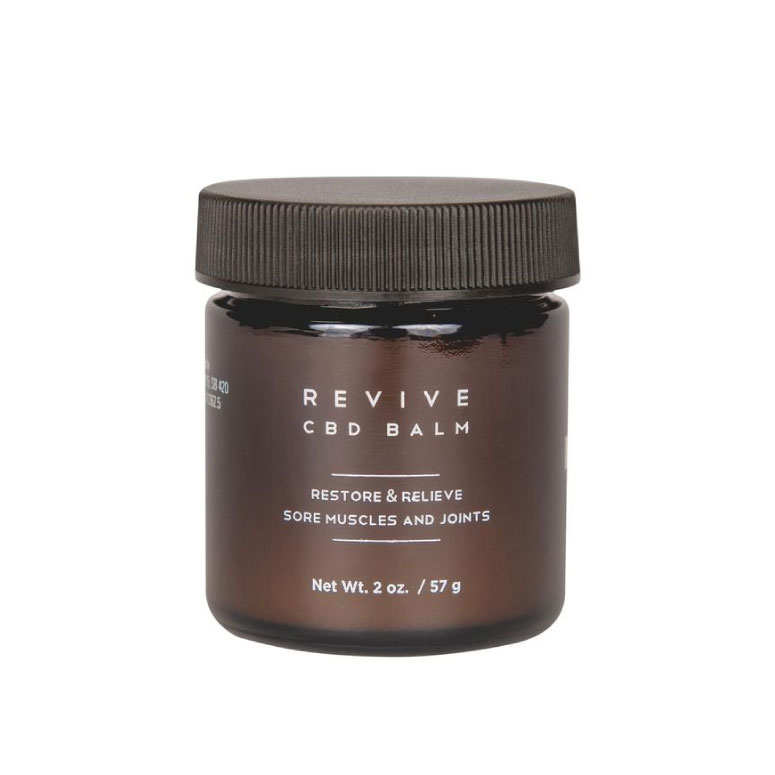 This 2 oz. jar of Leef Organics Revive CBD Balm is about as simple as a formula can get. It joins organic, whole-plant CBD extract, cacao butter, grapeseed oil, and calendula—and that's it, other than some peony and lavender scent for a little extra soothing of the senses. Even the essential oils are chosen mindfully to help reduce inflammation.
The formula is so natural and straightforward that it's actually safe to eat. If that doesn't sound like territory you'd want to venture into, don't be so sure until the package arrives. It may very well spark a slight appetite in you; one reviewer likened its scent to oregano.
There are 134 mg of CBD in each jar. Leef Organics recommends keeping it at room temperature for the best quality, but if it liquifies, you can have it emulsify again by putting it in the fridge.
The use of minimal ingredients for maximum effectiveness earns Leef Organics the final place on our list of the 10 best CBD lotions we could find on the market today.
Best for: Using CBD as a way to revitalize your skin from damage with as few ingredients as possible.
---
Additional CBD Resources on Beauty Care: