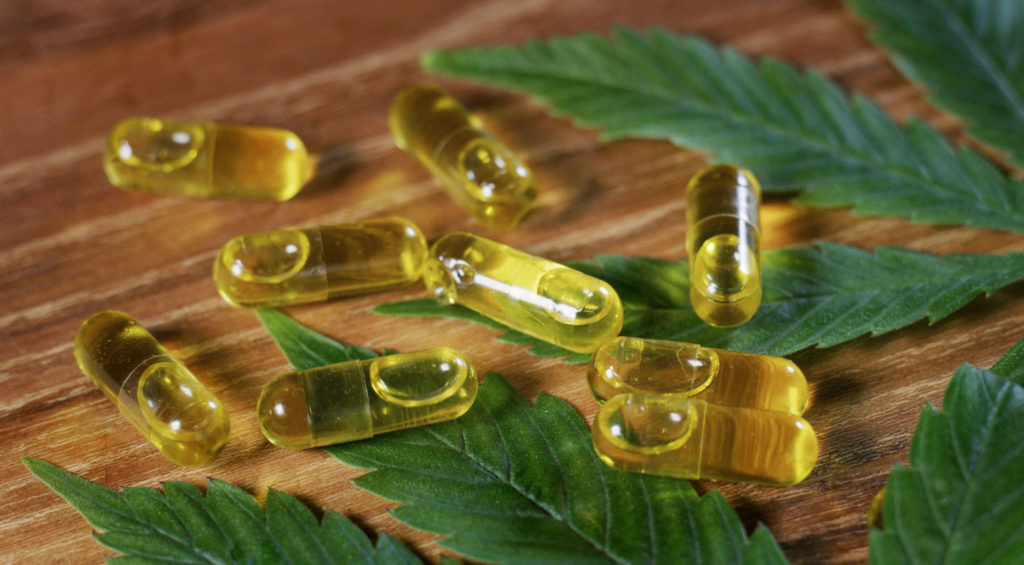 Cannabidiol (CBD) has substantially grown in popularity in recent years. In the past, CBD has been talked about mostly in the context of marijuana. Marijuana contains a combination of both CBD and tetrahydrocannabinol (THC). THC is the chemical that is associated with the "high" people seek when using marijuana.
While THC offers a mind-altering buzz, CBD is usually sought for its many health benefits. Now, with the passage of the 2018 Farm Bill, the production and distribution of industrial hemp, and products made from it, are legal—and you can now benefit from CBD without ingesting THC.
This hemp plant derivative can be smoked, as well as eaten in the form of many delicious treats, such as gummies and chocolate. But if smoking isn't your thing and you don't exactly have a sweet tooth, you can still find a high-quality CBD product to satisfy your particular needs. Here we review the best brands of CBD capsules available in the United States to help you find something that suits you.
Today's 8 Best CBD Capsules
With the increasing use of CBD oils, you will see many products available online. CBD capsules are great because not only are they effective, but they are the most convenient way to take your CBD on the go. The best CBD capsules, which we list here, stand out from the rest in several ways: their CBD is all natural, laboratory tested by a third party, and backed up by customer reviews.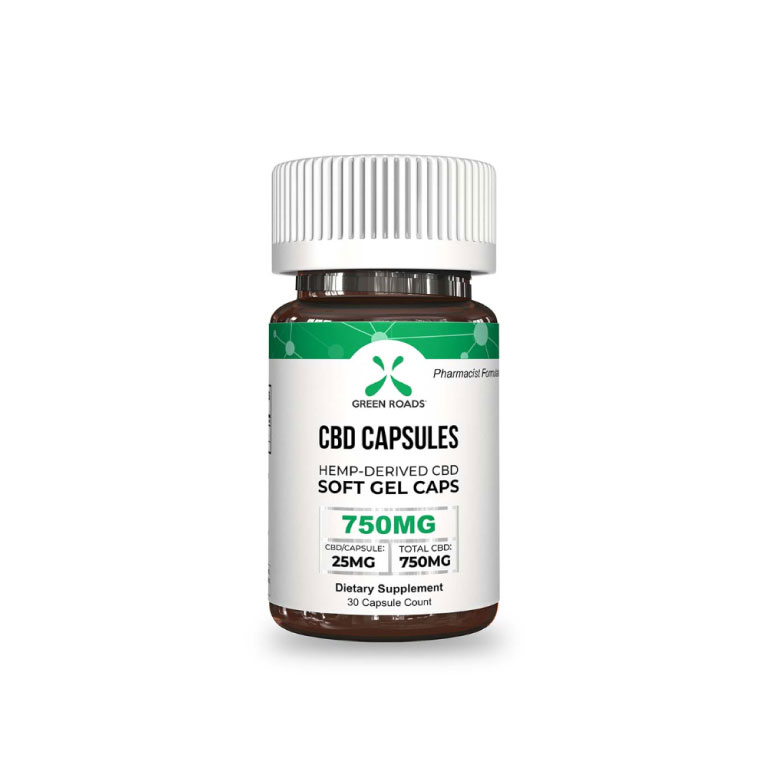 Topping our list of the best CBD capsules on the market today is Green Roads. Green Roads is a top seller of CBD oils and other CBD products. This Florida-based company offers CBD soft gel capsules that contain 25mg of broad-spectrum CBD oil per serving (that's 750mg of CBD per bottle). Green Roads prides itself on the quality of the industrial hemp grown on American farms that their products are derived from

They provide consumers with the certificate of analysis for each batch from a third-party laboratory. Their products are tested for the presence of other cannabinoids such as THC, as well as purity from pesticides, solvents, toxins, and pathogens. One of the best companies around, Green Roads earned 2018's "Best CBD Product" award from the Cannabis Business Awards association.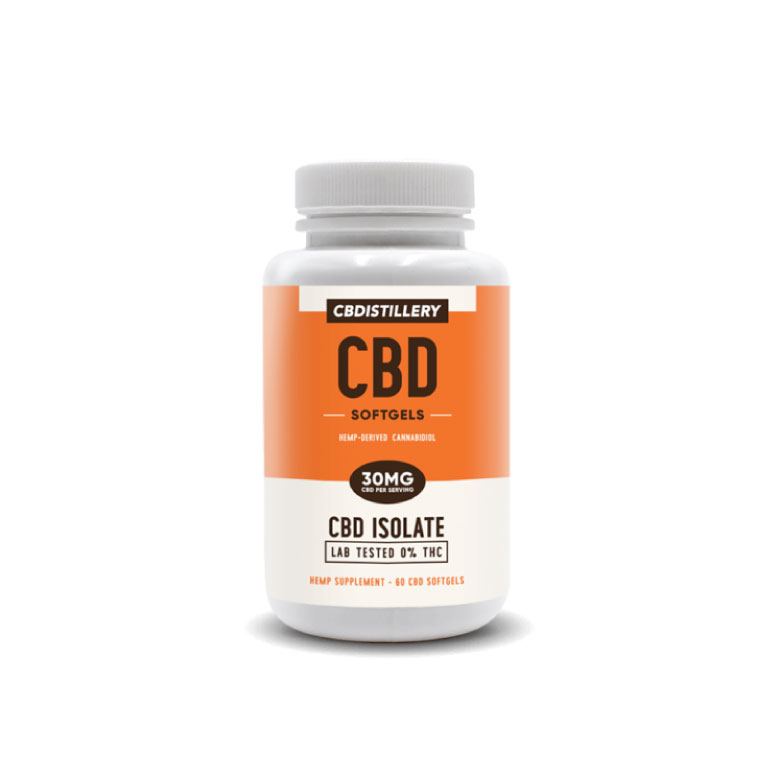 This Colorado-based company offers several varieties of CBD oil capsules, including: 30mg Full Spectrum CBD Softgels (in 30 and 60 count bottles), 25mg CBD Pill Capsules (30 count), and 30mg CBD Isolate Softgels (in 30 and 60 count bottles).

What's the difference between CBD capsules and CBD softgels? Well, CBD capsules have two pieces that fit together and contain a dry powder, whereas a CBD softgel has a thin shell that contains a liquid.

Full spectrum-oils also differ slightly from CBD isolates: full-spectrum CBD contains other cannabinoids such as cannabigerol (CBG), while isolates contain only CBD and are completely THC-free. Check out the website, or, better yet, the QR code on the bottle so you know exactly what you're getting from CBDistillery!
These CBD oil capsules are sourced from non-GMO, American-grown industrial hemp. CBDistillery is also known for being cost effective. In fact, the company was recently named Mashable's #1 Value Brand 2019. CBDistillery is a leader of the industry that's working to spread the #CBDMOVEMENT. Their commitment to quality and variety earns them a high ranking among the best CBD capsules.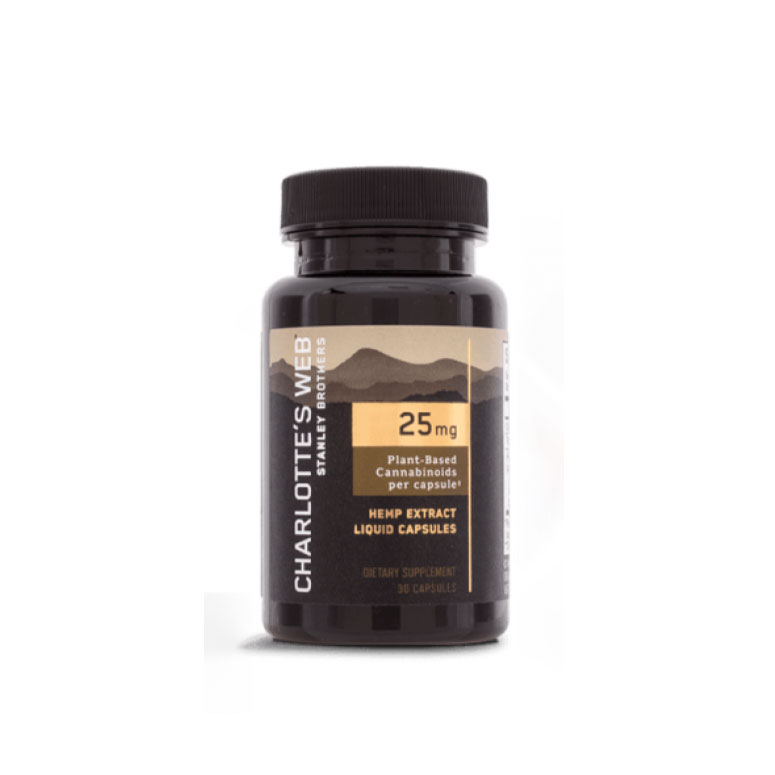 If you're looking for variety in your choices, Charlotte's Web may have the best CBD capsules for you. Charlotte's Web has several CBD capsules to choose from. They have 15mg and 25mg CBD Oil Liquid Capsules, Extra Strength CBD Capsules (18mg of hemp extract powder), and Full Strength CBD capsules (8mg of CBD powder plus other cannabinoids and beneficial plant compounds).

Lab reports are available, but they aren't as convenient to access as those of some other CBD manufacturers: you have to locate the batch number on your product box or on the packing slip and enter it into the website manually.

However, they do offer a 30-day money back guarantee! This company is also certified by the U.S. Hemp Authority, which means Charlotte's Web adheres to high standards and gives confidence to both consumers and law enforcement that their hemp products are safe and legal.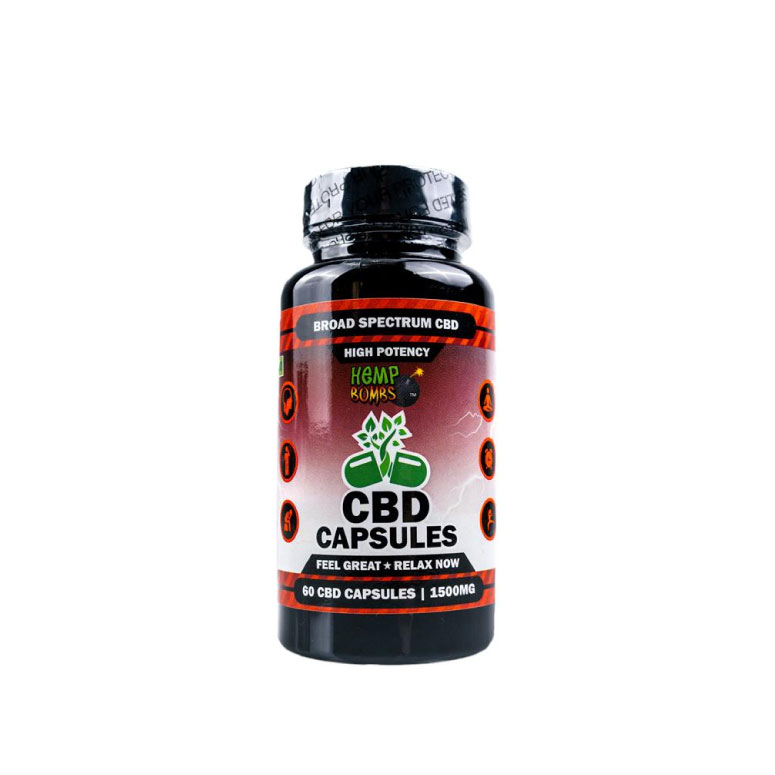 This well-established company offers many CBD products, including CBD capsules. Their broad-spectrum CBD capsules contain 15mg of CBD per capsule and can be purchased in 5-, 15-, 30-, and 60-count bottles. They also offer a High Potency Capsule blend of broad-spectrum CBD that contains 25mg of CBD per bottle (30- and 60-count).

Third-party laboratory testing also confirms that each batch of CBD capsules are THC-free. Hemp Bomb sources their CBD from industrial hemp that is grown in soil free of pesticides, chemicals, and other harmful contaminants. And they have the customer reviews to back up the quality of their CBD products!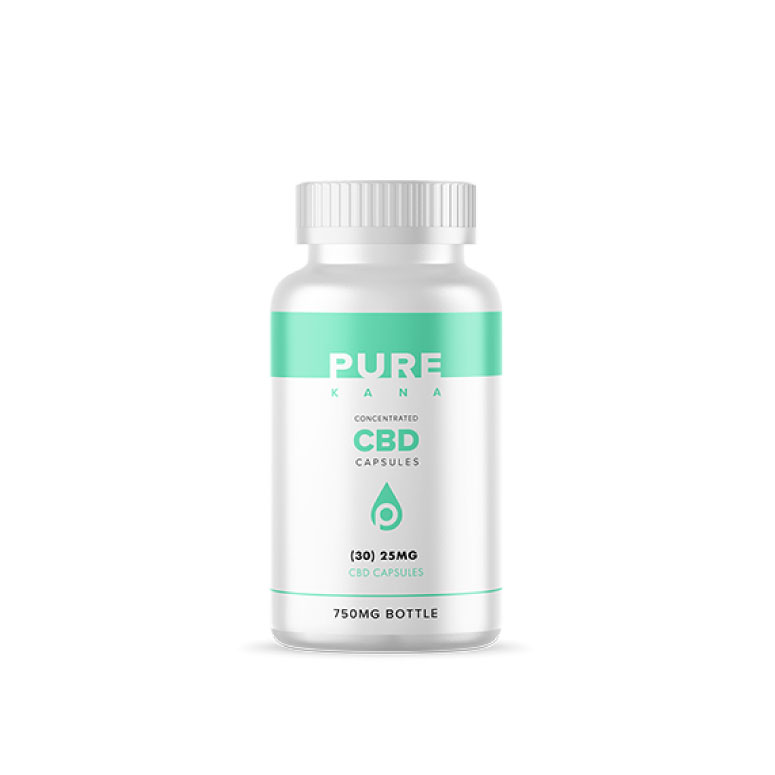 PureKana's CBD capsules are one of their best sellers—and definitely among the best CBD capsules around today. These capsules contain 25mg of CBD and are made through a special CO2 extraction process and formulation. All of PureKana's products, including their CBD capsules, are 100% vegan, certified organic, and non-GMO.

They also guarantee that their products are free of pesticides, herbicides, solvents, and chemicals. While the company itself is based in Arizona, the hemp they use in their CBD products is grown and harvested in Kentucky.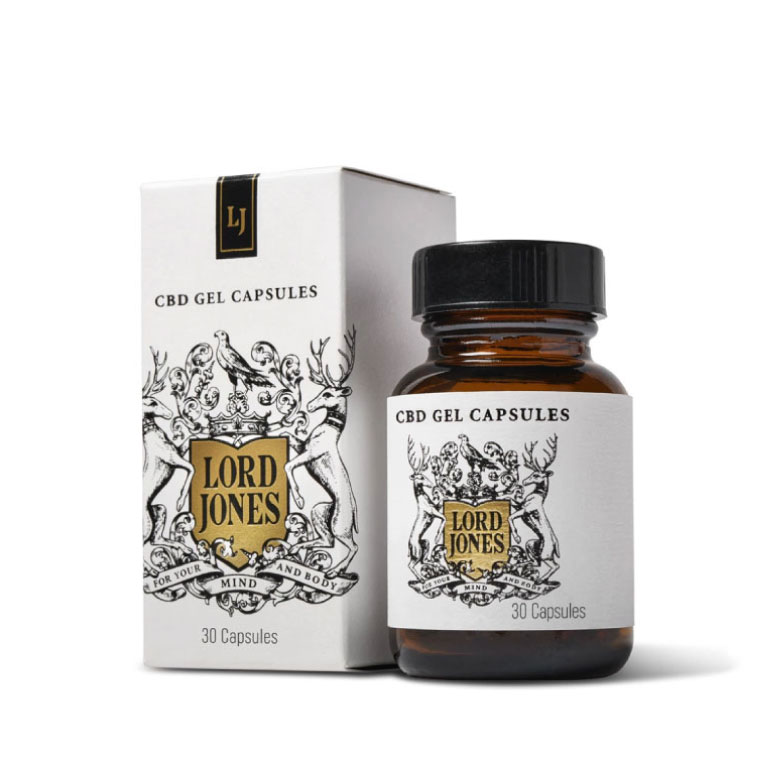 Lord Jones CBD Gel Capsules contain 25mg of CBD per capsule. This CBD is broad spectrum and cultivated in the United States. This product contains not only CBD, but also the hemp plant's original terpenes and other cannabinoids.

Each capsule is free of sugar, gluten, alcohol, and dyes. You can even check (using the batch number found on your product) the lab reports for cannabinoid content, pesticides, microbials, solvents, mycotoxins, and heavy metals.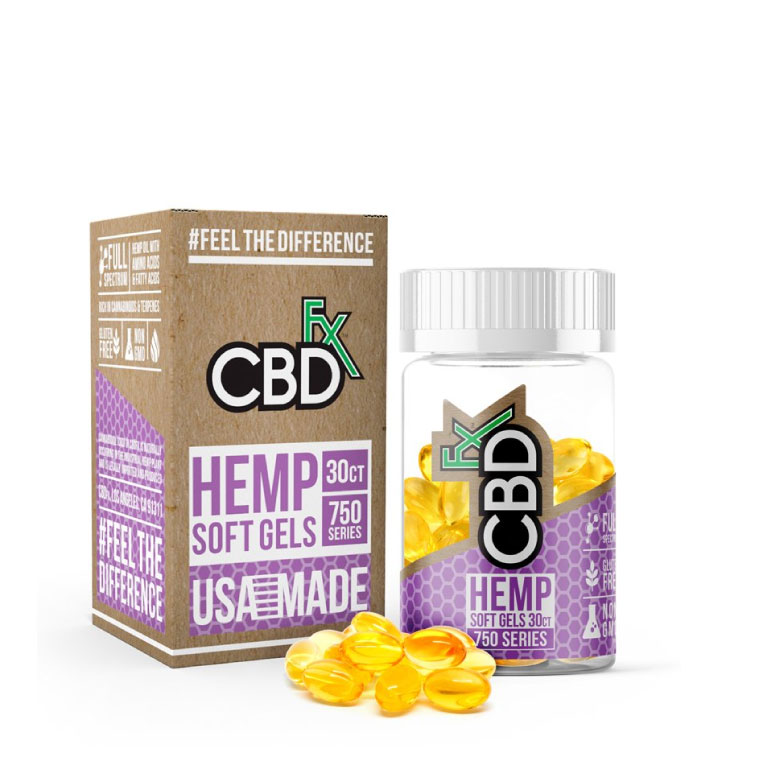 A California-based company, CBDfx offers CBD capsules are 25mg each and made with organic, full-spectrum CBD hemp oil. They also add MCT oil to each capsule to provide additional nutrients your body needs.

Their hemp is grown at farms in Kentucky under strict organic farming guidelines, and they conveniently offer their third-party laboratory testing results on their products' webpage. This lab report lists the results for cannabinoid content, heavy metals, microbials, mycotoxins, pesticides, and solvents. And the CBD capsule product reviews are stellar!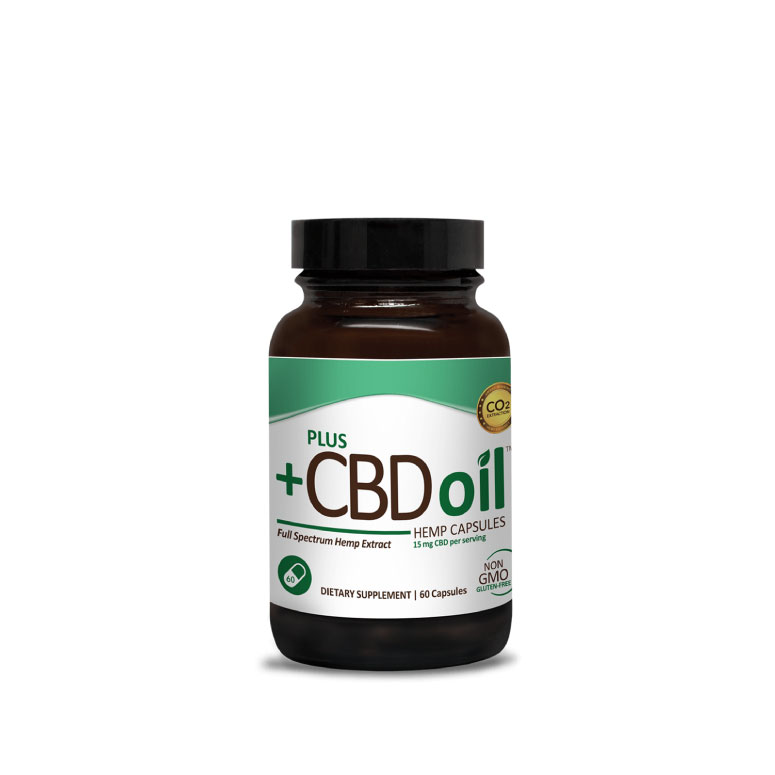 Another California-based company, PlusCBD Oil's capsules some in two strengths: 10mg and 15mg, and they contain a combination of cannabinoids (full spectrum) derived from hemp. The potency of these capsules is a bit less than most others on the market, so they may be good for you if you are just starting out with CBD products.

These capsules are gluten-free, non-GMO, and 100% vegetarian. They also contain Vitamin E and fatty acids to support both mind and body. And, of course, they are third-party lab tested to confirm cannabinoid content and check for pesticides, microbials, solvents, and heavy metals. Their choices in lower doses of CBD help earn them a spot among our choices for the best CBD capsules you can buy today.
What is CBD?
Did you know that your brain has a special system for processing cannabinoids? It's called the endocannabinoid system, and cannabinoid receptors are a critical part of this system. Receptors are proteins that allow for chemical responses and communication by binding to specific molecules, like a lock and key. Your brain has natural (or endogenous) chemicals that act on these cannabinoid receptors. Anandamide is one such naturally occurring chemical.
CBD doesn't act directly on cannabinoid receptors, but it instead works indirectly—by increasing levels of anandamide. Research has shown that anandamide levels are correlated with stress and anxiety responses: more anandamide is associated with less stress-induced anxiety.

Additionally, indirect activation of cannabinoid receptors by CBD can exert anti-seizure and anti-inflammatory effects. The use of CBD products also has minimal side effects. For these reasons, CBD has been getting a lot of attention.
How Can CBD Help Me?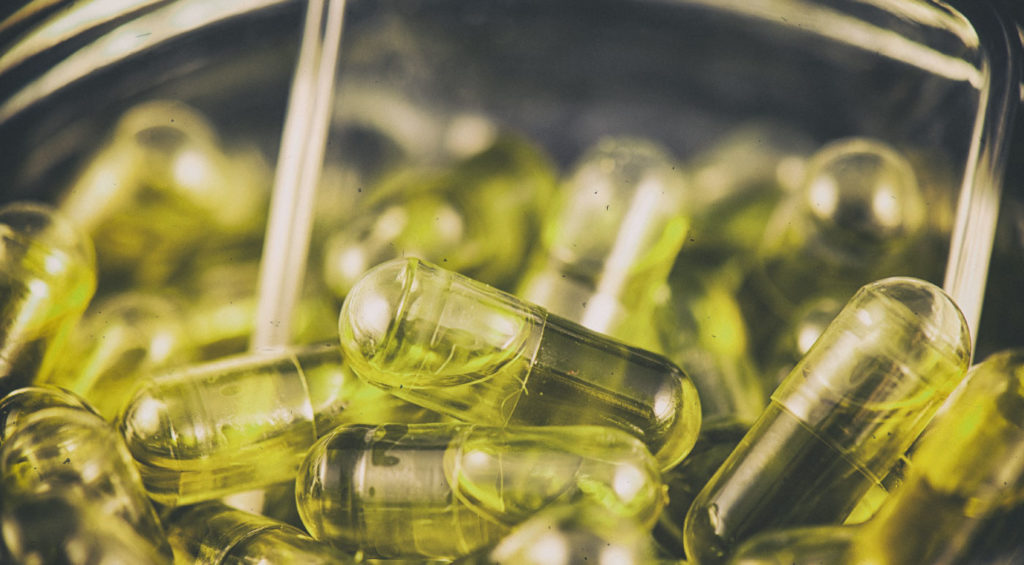 There are an increasing number of scientific studies that support the medicinal benefits of CBD. CBD has been shown in many cases to help regulate a variety of processes, including:
Although the science supporting CBD-based treatments is growing, and CBD itself is safe, with very mild side effects, keep in mind that this supplement is not regulated by the Food and Drug Administration. Therefore, before you start using CBD capsules or any other CBD products you should discuss it with your doctor. You definitely want to try to avoid potentially harmful reactions or interactions with other products you may be taking.
Overall, CBD appears to be a promising new tool that may help in the maintenance of many conditions and in supporting general well-being. And capsules are a quick and convenient way to consume CBD.