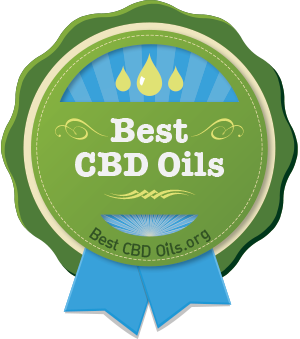 Your skin is the largest organ in your body and, too often, it is ignored. People often fail to take care of their skin in the most basic of ways. What's more, when their skin doesn't look healthy or is having problems, people are quick to turn to harsh chemicals to try and fix it. The problem with these harsh chemicals is that they are often just treating symptoms of unhealthy skin instead of helping restore it to a healthier state.
Rest, hydration, and nutrition are all important factors when it comes to keeping skin healthy; however, it is still important to care for our skin on the outside as well. Rashes, pimples, redness, dryness, and wrinkles can all be caused from failing to take care of your body on the inside, but CBD can help restore moisture and important nutrients to the surface of your skin to promote faster healing and preserve the health of your skin.
CBD oil is great for promoting balance in the body so of course, it can help create balance in your skin and can combat a lot of problems. Inflammation is a huge problem for a lot of people, and it is one of the main underlying factors in a lot of problems with skin. From acne to rosacea, inflammation can cause a ton of problems and lead to symptoms like irritation, redness, swelling, or puffiness. CBD is a well-documented anti-inflammatory.
Oxidative stress is another big issue with the skin. It comes from the exposure to free radicals, and it can lead to spots, wrinkles, and even skin cancer. Due to the trouble we are having with our environment, like pollution and the depletion of the ozone layer, our skin is exposed to more free radicals than ever before. CBD can help undo oxidative stress damage because it is a powerful antioxidant! CBD skin care products encourage the death of damaged cells, and more!
Some people suffer from dry skin, some from oily skin, or even a combination of the two. Because of the way that CBD works with our endocannabinoid system, it helps restore our bodies to the way that they are supposed to be. If you're over producing or under producing sebum, the oil our skin makes to protect itself that can cause acne, CBD skin care products can be a big help.
The natural fatty acids in CBD help skin retain its natural moisture, and it also restores the acid mantle in your skin. By ensuring your skin is properly moisturized and fighting oil, CBD can help you get rid of greasiness, flakiness, and irritation and help you have balanced and glowing skin.
Heal Your Skin Faster By Using These Page Jumps!
What kind of CBD Products are there for Skin?
You may know about the abundance of CBD creams out there, but what CBD products can you buy for your skin?
The 9 Best CBD Products for Healthy Skin
Vertly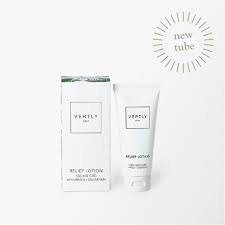 Vertly was founded by a husband and wife team that lives in California and believes in the power of plants to heal our bodies. Their combined expertise from the cannabis industry and experience in herbalism and wellness, they have put together some of the most premium CBD skin care products on the market today. All of their CBD is full-spectrum and sourced from hemp that is grown organically and right here in the USA. They take a very artisanal approach in the creation of their products, allowing their herbs to infuse for weeks at a time. In addition, all of their products are handcrafted in small batches in their laboratory. Vertly has been featured by over a dozen publications from Allure to The Wall Street Journal.
Vertly makes a variety of products like bath salts and lip balm; however, we're featuring this amazing brand for their Hemp CBD-Infused Relief Lotion. This lotion is completely vegan, gluten-free, and contains no petroleum or phthalates. All of the ingredients, which include arnica flower, aloe vera, lavender oil, and peppermint hydrosol, are organic. The inclusion of arnica flower and magnesium also mean that this lotion is great for soreness and stiff muscles as well as beautiful skin. This lotion comes in a light lavender and citrus scent that is created from the combination of eight therapeutic essential oils.
Aloe, Shea butter, organic plant oils, and of course, 150 mg of CBD oil are what makes this the perfect CBD oil for healthy skin. This is a restorative lotion that is perfect for soothing sunburn, easing irritation, and combating dryness. Orange peel oil, Vitamin E, coconut oil, and olive oil help seal moisture into your skin and will leave it looking healthy and bright. This lotion also includes rosemary extract, which is known to help fight acne. The lavender, in addition to its amazing smell, also helps increase blood circulation to the area which can help your skin heal faster.
Product Types: Bath Salts, Lip Balm, Lotion
Our Recommended Product for Healthy Skin: Hemp CBD-Infused Relief Lotion
---
The CBD Skincare Co.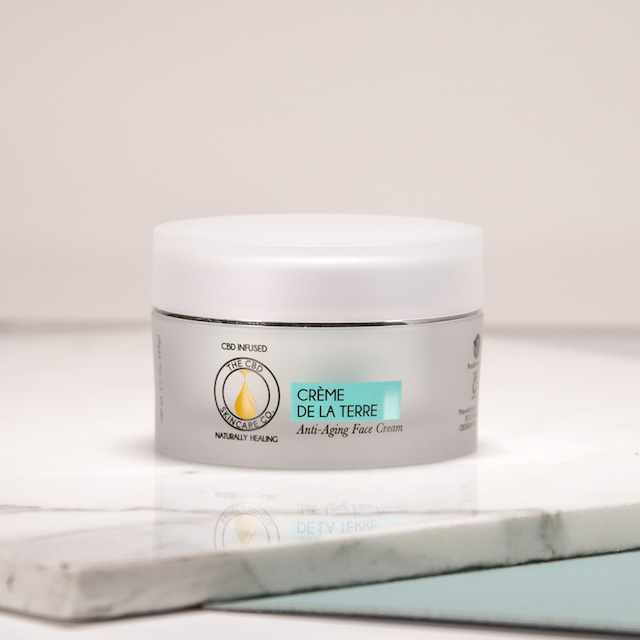 The CBD Skincare Company is committed to delivering its customers the best possible products. They use scientifically-formulated products and infuse them with all natural full spectrum CBD oil. All of the ingredients that go into their soap, face washes, lotions, and many other amazing products, are 100% organic. The company also doesn't use any additives, artificial fragrances, or any other potential contaminants.
The CBD Skincare Company offers a ton of incredible CBD products for healthy skin. You can purchase CBD exfoliating cleanser, shampoo, conditioner, body butter, and as many as ten different all-natural CBD soaps. They also offer subscription plans for those of you who would be ordering your products on a recurring basis, which we believe you will! They're impossible not to fall in love with. For your body, we recommend the CBD Infused Shea Butter Foot & Body Therapy. This whipped lotion is designed to pamper and smooth the driest parts of your body. It will help relieve the ache of being on your feet all day while an exquisite blend of botanicals including CBD, green tea extract, and red marine algae eradicate rough skin.
If you want CBD oil for your face, we recommend the Crème de la Terre CBD-Infused Anti-Aging Face Cream. CBD is amazing for anti-aging care on its own thanks to being a powerful antioxidant, but the mushroom extract and vitamin K take it up a notch for sure by fighting bacteria and diminishing vascular problems and redness. This is a salve that works to repair, lift, and firm your skin to keep you glowing. Other incredible ingredients include Co-Q10 and Alpha Lipoic Acid, which bolster the CBD's ability to nourish skin and eliminate inflammation.
Product Types: Cleanser, Soap, Shampoo, Conditioner, Cream, Pet Care
Our Recommended Product for Healthy Skin: Crème de la Terre CBD-Infused Anti-Aging Face Cream
---
Cannuka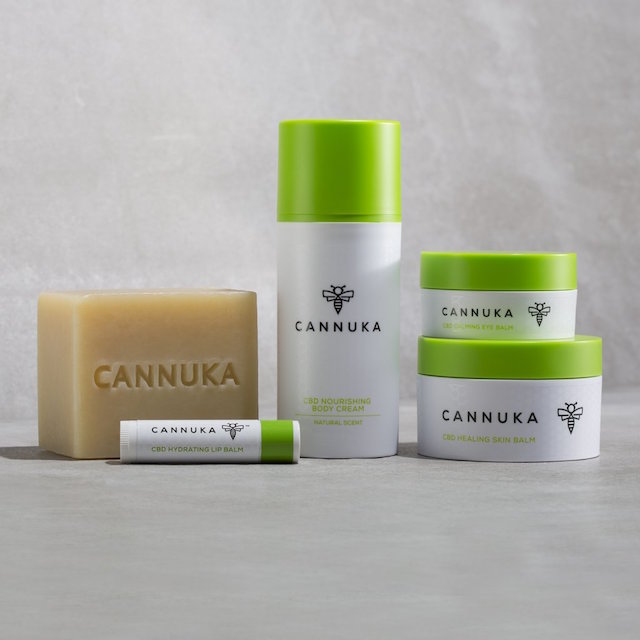 Cannuka prides itself on being the first legitimate innovation in the health and beauty industry in "decades." The founders, a husband and wife team, put together the powerful health benefits of cannabis with the effective skin therapy that is manuka honey to create a brand new way to indulge your senses and heal your skin. That is also, of course, where the company got its name. All of the ingredients used in these products are organic and sustainably sourced. There are also certificates of analysis published on the Cannuka website for both the honey and the CBD that they use in their products.
Manuka honey comes from New Zealand. It is special because it contains a molecule that is not found in other honey. This is possible because of the tea trees that grow near where the beehives can be found. Manuka honey has some of the same skin healing benefits of tea tree oil. The CBD used in all of Cannuka's products is 99.7% pure or better; they use crystallized CBD isolate. There are only six products listed on the Cannuka website at the time of writing, and they're all rated five stars out of a combined 92 total reviews. Their products include CBD soap, CBD lip balm, CBD skin balm, CBD body cream, and CBD eye balm. You can also purchase the full set in one package for $138, which is a massive savings! If you were to purchase each product individually, you'd be looking at a price of just over $150 plus shipping and handling.
The product we recommend is the package deal because the individual parts just can't be compared. For instance, the CBD Healing Skin Balm is not only packed with the great benefits of CBD and Manuka Honey, but it also includes vitamin E, shea butter, rosehip oil, orange peel butter, and grapeseed oil. It's perfect for fighting off dryness as a daily moisturizer, but the anti-inflammatory and antibacterial qualities in the main two ingredients help fight blemishes and keep them at bay. The CBD-based soap, sold as a CBD Cleansing Body Bar has plenty of antioxidant, anti-bacterial, antimicrobial factors. Black pepper essential oil and sunflower oil protect and refresh tired skin, while the coconut oil, grapefruit oil, and CBD team up to soften and smooth the skin. They're all full of great benefits.
Product Types: CBD soap, lotion, skin balm, lip balm
Our Recommended Product for Healthy Skin: Cannuka Health + Beauty Collection
---
Isodiol Cannaceuticals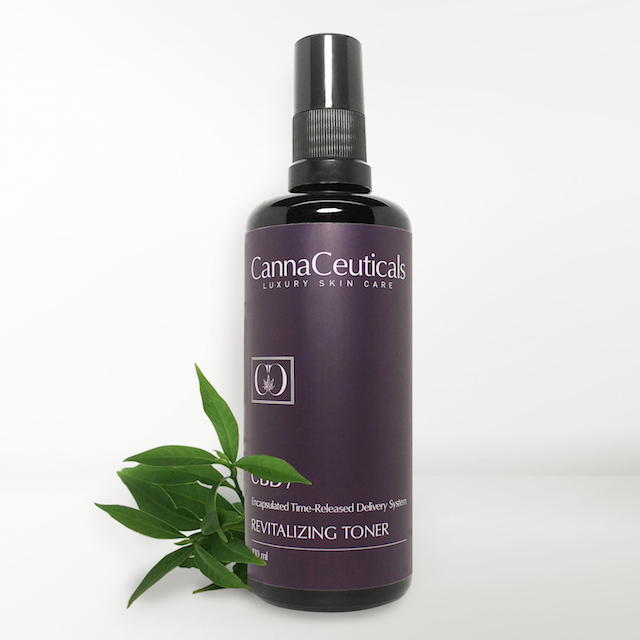 Isodiol is a massive CBD brand that has an impressive range of products. They are dedicated to delivering the powerful benefits of CBD to people worldwide, regardless of what their needs and their style may be. They have several different lines, but we've focused on their Cannaceuticals line. This is a line of luxury skin care products with scientifically advanced formulations designed to rejuvenate and regenerate your skin. The brand uses Swiss CBD and a range of other ingredients scientifically proven to lead to youthful and healthy skin.
The brand uses a formula they've dubbed CBD 7, which uses a proprietary delivery system that micro-encapsulates CBD molecules which allows them to be time released to your skin. Cannaceuticals has been featured in Elle Magazine and has a ton of positive reviews. Customers say that they look younger, have fewer lines, and visibly glowing skin. They have a range of products including CBD Night Cream, CBD Facial Cleanser, a CBD Enzyme Mask, a CBD Serum, Lip & Eye Gel, and a Rejuvenating CBD Toner. The CBD Enzyme Mask includes Bamboo, antioxidants, and a proprietary botanical blend designed to get rid of dead skin cells and shrink the appearance of your pores.
We have recommended the Revitalizing Toner. Toners are designed to cleanse the skin and shrink the appearance of pores. This one does that and more. It includes peptides like Vitamin C and a superfruit blend that help get nutrients into your skin and brighten it. It hydrates and refreshes the skin, delivering CBD and other nutrients from Goji Berry, Mangosteen, Acai, and Green Tea. One other thing that is so great about this toner is that it comes in a spray, so you don't have to use any irritating pads or cloths to apply it.
Product Types: tinctures, capsules, vapes, topicals, oral sprays, beverages, coffee, candy, additives
Our Recommended Product for Healthy Skin: Revitalizing Toner
---
Ildi Pekar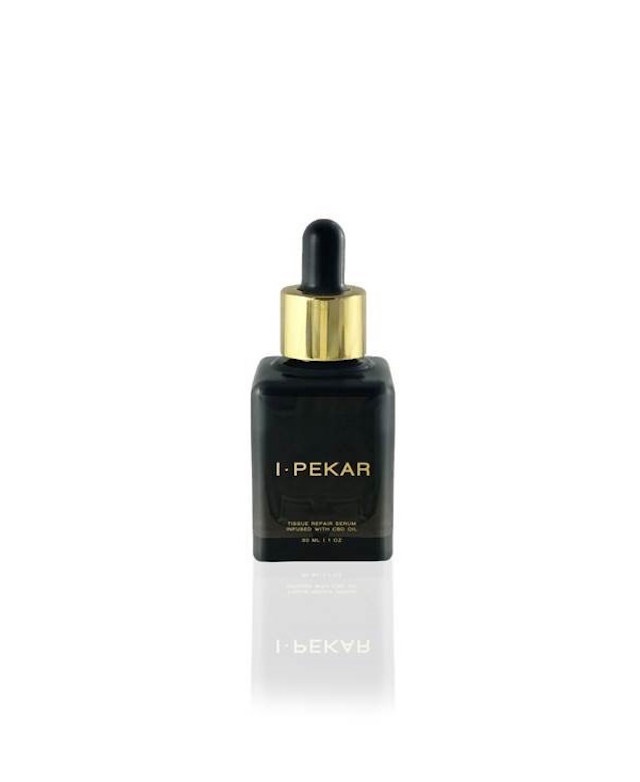 Ildi Pekar Wellness Studio is not CBD company, but the product we found was amazing, so we've included them. This is a beauty and wellness company based out of New York City that focuses on elevating the body and mind through their nurturing services and products. The salon is located in NYC and offers a range of services like electric stimulation therapy, oxygen therapy, massages, and even acupuncture and cupping. This is a truly unique studio with dedicated professionals that have their hearts centered on wellness and beauty. Ildi Pekar personally selects the best products she finds and personally tests them before they enter her shop.
The company makes a range of incredible natural skin care products. The CBD skin care line features Balancing Drops, a CBD oil infused sleeping mask, a Tissue Repair Serum, and an Uplifting Blend infused with CBD oil. The company prides itself on using 100% natural and organic ingredients that are cruelty-free. In addition, they use paper packaging and 100% recyclable glass, making their products low-waste and sustainable. The Uplifting Blend infused with CBD oil is designed to relieve aches and pains, discomfort, inflammation and elevate scar tissue breakup. It's packed with aloe, arnica, menthol, cinnamon, an essential oil blend, as well as witch hazel and CBD. As a bonus, you get to apply it with a gorgeous rose quartz roller.
The product we recommend from Ildi Pekar is the Tissue Repair Serum Infused with CBD oil. This CBD skin serum is designed to reduce inflammation, hydrate your skin, and it will also help rebuild healthy skin cells beneath the surface to promote the youthful and radiant complexion you deserve. The CBD provides powerful antioxidants and omegas and helps combat inflammation. Other ingredients in the serum include aloe leaf juice, cucumber extract, vitamins C and B5, vegetable-derived probiotics, and more. This serum will soothe and hydrate, with hyaluronic acid helping you seal the moisture in. It also is packed with vitamins your skin needs to heal and look refreshed.
Product Types: oils, serums, masks
Our Recommended Product for Healthy Skin: Tissue Repair Serum
---
Kana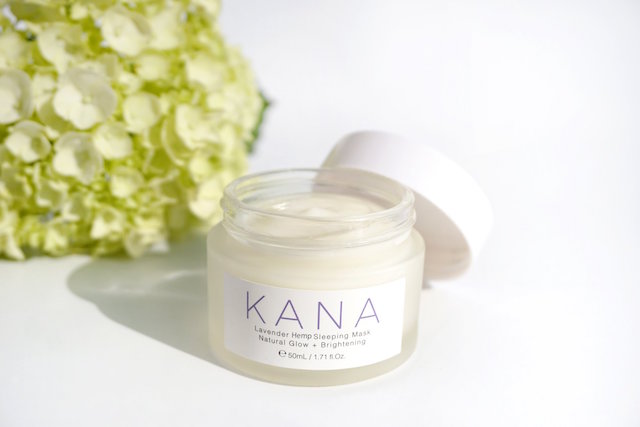 Kana Skincare is a company that combines the secret beauty recipes of Korea with the powerful effects of full-spectrum CBD oil. Their products have been featured by The Cut, PAPER Magazine, and Popsugar. The company is committed to using the highest quality ingredients, and all products are made in small batches in California. Right now, they only have a small selection of products available.
In their shop, you'll find the Purple Rice Hemp Sleeping Mask, the Lavender Hemp Sleeping Mask, EGF + Hemp Active Botanical Essence, and the L I T Hemp Facial Oil Blend. You can also purchase smaller skin care sample, as well as the full Kana Beauty Skin Care Set. EGF + Hemp Active Botanical Essence is the Korean version of a concentrated serum. Next to the Full-Spectrum CBD, the EGF is the star. EGF, oligopeptide, is Epidermal Growth Factor. According to the website, it is naturally occurring in our bodies but begins to diminish when we're in our 20's. This serum is designed to stimulate cellular growth in skin among other things.
We're highlighting the Lavender Hemp Sleeping Mask as our favorite Kana CBD product for healthy skin. Kana declares it is "The most innovative and effective mask on the green beauty market!" This mask contains 28 active botanicals in total. Along with CBD, you'll find ingredients like lavender, which is known to improve the formation of scar tissue to help heal skin; hyaluronic acid, a moisturizing powerhouse; and beta-glucan, which is a powerful anti-wrinkle agent.
Product Types: masks, serum
Our Recommended Product for Healthy Skin: Lavender Hemp Sleeping Mask
---
CBDmd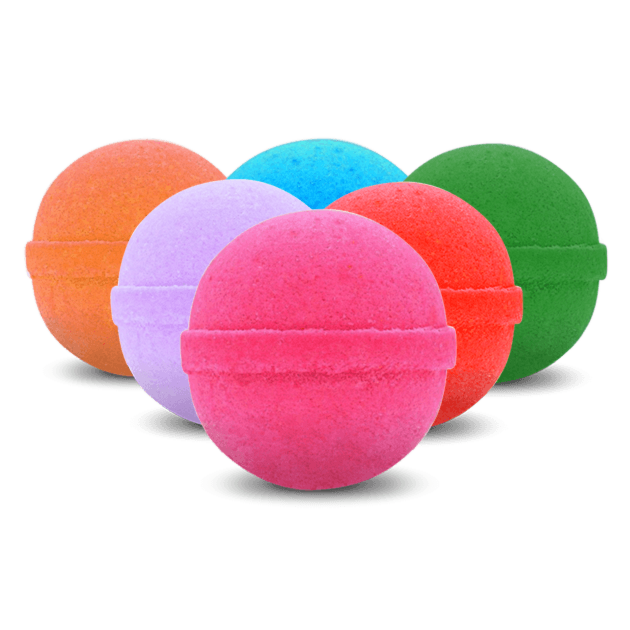 CBDmd is an incredible brand. This company boasts the best prices per milligram on the market, which makes their products more accessible – something we love and look for in the companies we feature. This company grows its own proprietary strain of industrial hemp and maintains control of every aspect of their production. All of the products made by CBDmd are very rich in CBD, 100% organic, non-GMO, and free of any contaminants. This is a very hands-on and trustworthy company that makes some of the purest CBD products you can buy.
Their hemp is grown right here in America, and their products are completely vegan and formulated with the help of pharmacists, researchers, and more. We have featured their CBD Inflammation Formula in our ranking of the Best CBD Oils For Acne. While that is an incredible product, we're focusing on something else today. CBD Bath Bombs! The skin on your face is important, but your entire body can benefit from CBD's powerful skincare properties, and we didn't want to leave that out. Bath bombs are relaxing, and CBDmd makes them in several different varieties. In their shop, you'll find Romance (made with frankincense), Resist (made with lavender), Relax (made with lavender), Rise (made with eucalyptus), Rejuvenate (made with eucalyptus), and Restore (which contains a therapeutic blend of oils).
All of their bath bombs contain 100 mg of premium CBD as well as a broad-spectrum cannabinoid extract that contains several other beneficial compounds found in the hemp plant. The ingredients are completely proprietary, so we can't let you in on all their secrets. We can tell you that each bath bomb is made with 100% pure therapeutic grade essential oil blends, essential oils, and aromatics. They will help soothe your body while giving your skin a complete rejuvenation, leaving your entire body feeling softer, younger, and healthier.
Product Types: tinctures, capsules, gummies, topicals, bath bombs, pet care, vape oils
Our Recommended Product for Healthy Skin: CBD Bath Bombs
---
CBD Daily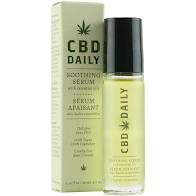 CBD Daily is a CBD infused skin care line created by the company Earthly Body. The founders, Kevin, and Mare Wachs, first started creating hemp-based natural personal care products as far back as 1996. Today, they have grown the brand into a force to be reckoned with, and they never stopped making high-quality and all natural products. The company is also committed to our environment. They use recyclable packaging, plant trees, and they also use solar panels and feature electric car charging stations at their facilities.
CBD Daily uses no mineral oil, dyes, sulfates, propylene glycol, phthalates or paraben; all products are 100% vegan and cruelty-free. They are also third-party lab tested, and CBD Daily publishes those results right on the website for all of their customers to see. Among their line of personal care products made with CBD, you'll find shampoo, conditioner, lotion, serums, cream, spray, and even a three-in-one massage candle. The candle is unique because you get to burn it and as it melts, it becomes a concentrated CBD oil. You can use the oil for massages or as a moisturizer.
We also like the CBD Daily CBD Soothing Serum. You can purchase it in a pump or in a rollerball if you're someone who doesn't like touching your skin. This product pulls double duty as a pain relieving topical and a CBD skin care product. It's ultra-concentrated and absorbs quickly, delivering relief to both your muscles and your skin. Ingredients include CBD and hemp seed oil, which are rich in antioxidants and help ease inflammation. You'll also find avocado, jojoba, and coconut oils which deeply moisturize the skin. This serum also contains apricot oil, basil, eucalyptus, lavender, peppermint, and niaouli. All of these completely natural ingredients work together to nourish and protect your skin.
Product Types: candles, sprays, conditioner, creams, lotion, shampoo, serum
Our Recommended Product for Healthy Skin: CBD Soothing Serum
---
Life Elements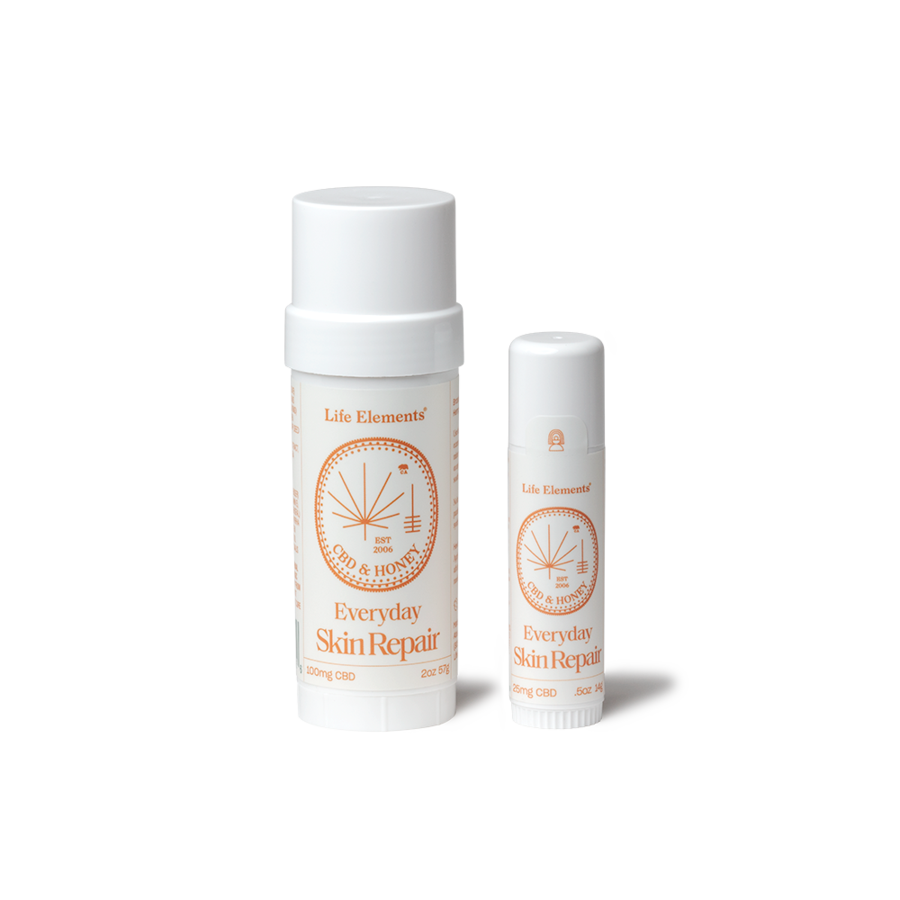 Life Elements is a company that was founded on two strong principles in the CBD industry, which are the belief in natural healing and a passion for adventure and innovation. All of their products are carefully crafted to help you get the most out of CBD and the other natural ingredients.
All of Life Elements' products contain full spectrum CBD that is sourced from 100% organic industrial hemp grown right here in America. In addition to that, Life Elements uses minimal packaging made from recyclable materials, and even the packing peanuts they use are compostable!
Their CBD skin care products combine the power of CBD with a blend the company calls Pure Bee Goodness™ which is made up of beeswax, honey, propolis, royal jelly, and pollen.
Life Elements refers to their CBD skin care products as skin food, and truly, that's exactly what they are. This brand might just be the only CBD company in the world that has created a sugar scrub. Sugar scrubs are powerful exfoliants, and this one includes 150 mg of full spectrum CBD, sugar, grapeseed oil, sweet almond oil, hemp seed oil, shea butter, vitamin E, peppermint, lavender, and more, as well as their Pure Bee Goodness™ of course.
The scrub is an amazing exfoliant that helps get dead skin out of the way so that the powerful vitamins, antioxidants, and moisture can penetrate deeper into your skin. What we recommend from Life Elements is their CBD & Honey Skin Repair. This is a salve that comes in an applicator stick. It's full of natural ingredients that your skin will love, powerfully anti-inflammatory, and loaded to the brim with antioxidants. This is great as a simple daily moisturizer or to help heal and prevent a range of skin conditions and problems like dark spots, fine lines, blemishes and acne, rashes, rosacea, and more.
Product Types: bath bombs, salve, lip balm, CBD sugar scrub, tinctures
Our Recommended Product for Healthy Skin: CBD & Honey Skin Repair
---
Additional CBD Resources on Beauty Care: