If ingredients are celebrities, CBD is the wellness industry's current "cover girl". The moment is past for kale, charcoal, or apple cider vinegar being the cure-all for everything, since hemp's legal status has brought to light the potential of cannabidiol.
Featured CBD Brands:
The variety of CBD products on the market is truly amazing. While some people prefer to use straight CBD oil, others enjoy CBD vapes, topicals, or even tasty edible treats like CBD gummies or chocolate. With so many CBD products on the market, how do you know what products you'll like best or which ones may be most effective at helping address some of your health-related issues?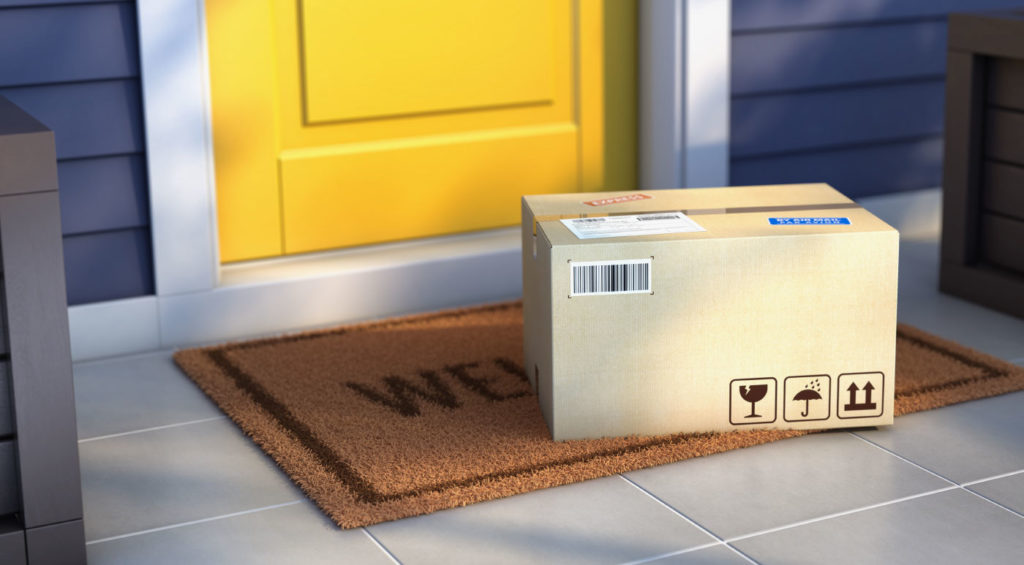 The answer lies in CBD subscription boxes. This recent trend in introducing fun new products to consumers has finally made its way to the hemp industry, and we couldn't be more excited! But how do you know which subscription box to go with? Never fear. Armed with our list of the five best CBD subscription boxes on the market right now, you'll be ready to choose one that fits your needs.
Find Your Subscription Box Using These Page Jumps!
---
The 2 Best CBD Subscription Boxes
Hemp Crate Co.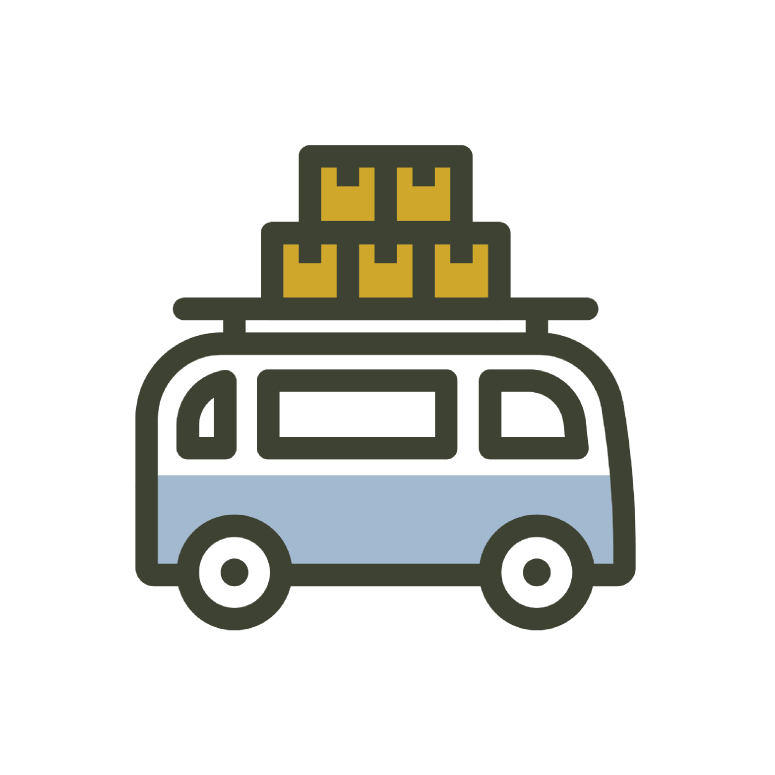 Highlights:
Organically grown hemp preferred
Third-party lab testing for all products
Educational materials with every order
Plans and Pricing:
CBD Box: $59.99
Tincture 'N Treat: $35.99
Delta-8: $59.99
Furry Friends: $59.99
Company: Our #1 pick for the best CBD subscription box is Hemp Crate Co. If you've never had a subscription box, Hemp Crate Co. makes a monthly box that's perfect for beginners. In fact, almost everyone can find the Hemp Crate Co. to be a valuable service since the amount of CBD in the box can be chosen based on your needs or your experience.
The Starter box will contain 4-6 premium CBD products, while the Pro versions of these packs have 5-8 premium CBD products with higher potencies overall. To help further customize the type of products you receive, Hemp Crate Co. offers two different themes: Hempa the Explorer and Health & Wellness. There's even a Furry Friends version to give you the best in CBD pet products.
The products you will find in a subscription from hemp crate are all from trusted and well-known brands like Green Roads, Bluebird Botanicals, Lazarus Naturals, and others. Each brand must use third-party lab testing, and CBD sourced from the highest-quality hemp.
Shipping: Shipping is free for a limited time.
Returns: Unused and undamaged products can be returned within 30 days for a refund. However, full boxes cannot be returned.
Best for: Exploring a huge variety of CBD products from companies known for high-quality items
---
Hemp Crate Flower Co.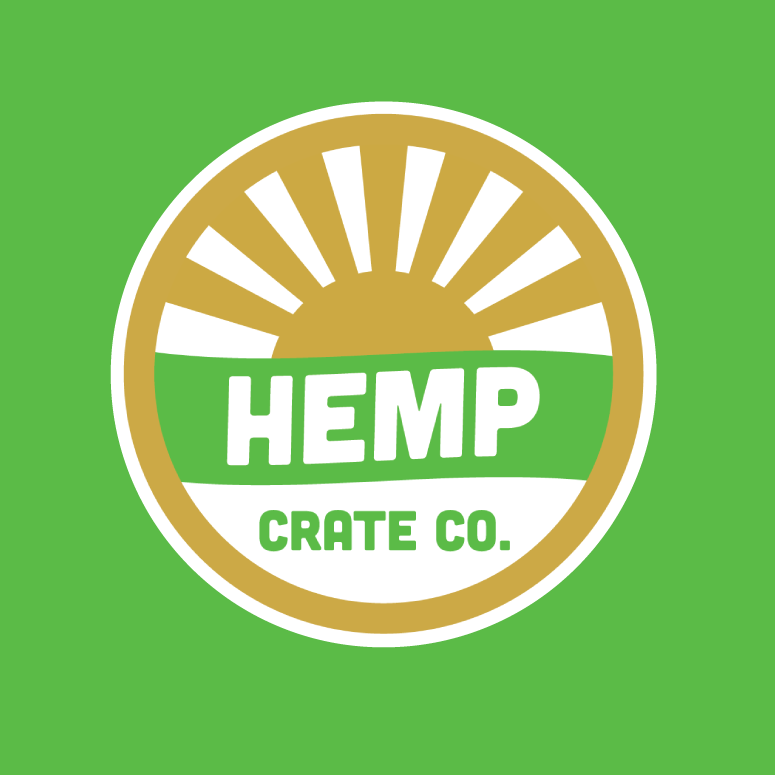 Highlights:
Designed for hemp flower smokers
Free priority shipping
Trusted suppliers
Plans and Pricing:
Premium CBD Flower Monthly Subscription Box: $60.00
Company: Hemp Crate Company makes our list again with the Hemp Crate Flower Company subscription. This monthly box is curated specifically for those who prefer smoking CBD to other methods and is the only one of its kind that we've found.
The team at Hemp Crate Co scours their sources each month to find premium artisanal hemp to include with your shipment. You will receive four jars, each containing two ounces of flower from a different hemp strain. Examples include Sour Space Candy, CBD Dawg, Red Bordeaux, White Willow, NYCBDiesel, and plenty of others. You can order a maximum of three subscriptions a month, and they are sold on a limited basis, so you'll want to get your order in early.
In addition to fresh, full buds of hemp on your doorstep, your shipment will also include a surprise CBD product from one of the company's partner brands. This could be CBD bath bombs, tea, edibles, lotions, and other similar goodies.
Shipping: Free shipping
Returns: Returns accepted within 30 days if all product is in original packaging and has been unopened.
Best for: Sampling different strains of smokable hemp flower
---
Is CBD Legit?
Some people have lumped CBD into the same category as other hotly marketed health fads that die out or become obsolete. However, CBD truly is a legitimate and fantastic product that's here to stay.
While there is still a lot to learn about CBD and its benefits, some facts have been at least partially proven. Though the FDA is still scrutinizing CBD as a supplement for safety in widespread uses, they've officially approved one drug. Epidiolex is used to treat rare forms of epilepsy predominantly found in children.
This discovery may have promise for other diseases as well. In some animal studies, CBD was shown to shrink or inhibit tumor growth. Other studies found evidence that it may also shrink cancer cells at the source. To have such strength to potentially fight cancer makes it sound like CBD is a potent ingredient, yet one of its appeals is that it is generally safe and mild enough that most people can safely use it regularly.
CBD is believed to help calm anxiety-inducing excitement in the brain for people who suffer from anxiety, too. Even if you don't feel jittery during the day, CBD may work to calm the mind and help promote better sleep.
First-date jitters? Soreness after a workout? These everyday normal occurrences, among others, are examples of why many people use CBD. You'll probably discover your own list of reasons when you put the different products in a CBD subscription box to the test.
Branch Out With a CBD Subscription Box
Getting one of these top-rated CBD subscription boxes delivered regularly means you'll always be well equipped with a product that could help manage what ails you. Think of it as building your own unique first-aid collection of CBD products that will be right at your fingertips whenever the need arises. The boxes are often offered in various sizes, presenting you with the ability to choose just how much you need or want every month.
Why is this worth it? It all comes down to the numbers. Trying out standalone CBD products can end up costing you hundreds of dollars. When you subscribe to a box, you'll get a handful (or more) of some of the leading tinctures, gummies, vapes, and other top products on the market at a much lower cost. In some cases, the discount is nearly 50%!
What's in the Best CBD Subscription Boxes?
It's easy to find a reason to try CBD. Knowing what you plan to use it for may guide your purchase-making decision. But maybe you're not really sure where to start. Will you like the ease of gummies or find that oil works better for you? Does a CBD salve relieve your pain more effectively than a lotion or roll-on? A subscription gives you the chance to try out several products to explore your preferences.
Each subscription is different, of course, but some of the products you can expect to find in a CBD sample box include:
CBD oils and tinctures in full-spectrum, broad-spectrum, or THC-free formulations
CBD capsules
Fruit-flavored gummies and other snacks
Lotion or cream
Pain-relieving salves and balms
Massage oil
CBD coffee, tea, or other beverages
CBD soap
Bath bombs, bubble bath, or bath salts
Lip balms, moisturizers, or other skincare products
Vape products
Smokable hemp flower
CBD pet products and treats
CBD chocolate or candy
Some people like the surprise element of a subscription box—not knowing what you're going to get each month can be fun! Others prefer to have some control over their order, personalizing the contents to fit their needs. No matter what your preference, choosing one of our best CBD subscription boxes is sure to bring a smile to your face when the mail carrier arrives.
How Do We Pick the Best CBD Subscription Boxes?
Since CBD subscription boxes are relatively new to online shoppers, it's essential that each company is vetted similarly to our other top CBD products and brand lists. It's a little trickier since we don't always know exactly what will arrive in each shipment, but in general, we look at the following criteria:
No matter what products you end up with, it's vital that they are tested through a qualified third-party laboratory. This is the most critical factor in choosing the best CBD brands since, without it, consumers are left in the dark about the purity and potency of the products they receive.
Since the CBD industry still lacks uniform labeling standards, it's up to brands to print clear and accurate labels. They should be easy to read and understand, and they should list the strength, amount, dosing instructions, and other pertinent information.
U.S. hemp is some of the finest in the world, and it's grown under strict guidelines that make it clean and safe for consumption. Wherever possible, we prefer products where the hemp is sourced from farms right here in America.
We generally look at the cost per milligram when it comes to determining the value of any CBD product. However, with subscription boxes, it can be a little trickier. In this case, we're publishing the total cost for each level.
Customer Service and User Experience
User experience and customer service are especially important for a company selling CBD subscription boxes since customers likely have a lot of questions. We seek out companies that make the subscription process easy, and we also look at factors like shipping, returns, and the ability to cancel your plan if you change your mind.
Since subscription boxes for CBD are still such a new concept, we can't rely on just our own experience. We have to rely on many word-of-mouth testimonials and user reviews to determine the reputation of a company. It's easier to come to a conclusion about reputation when we examine what others are saying.
---
Additional Resources: