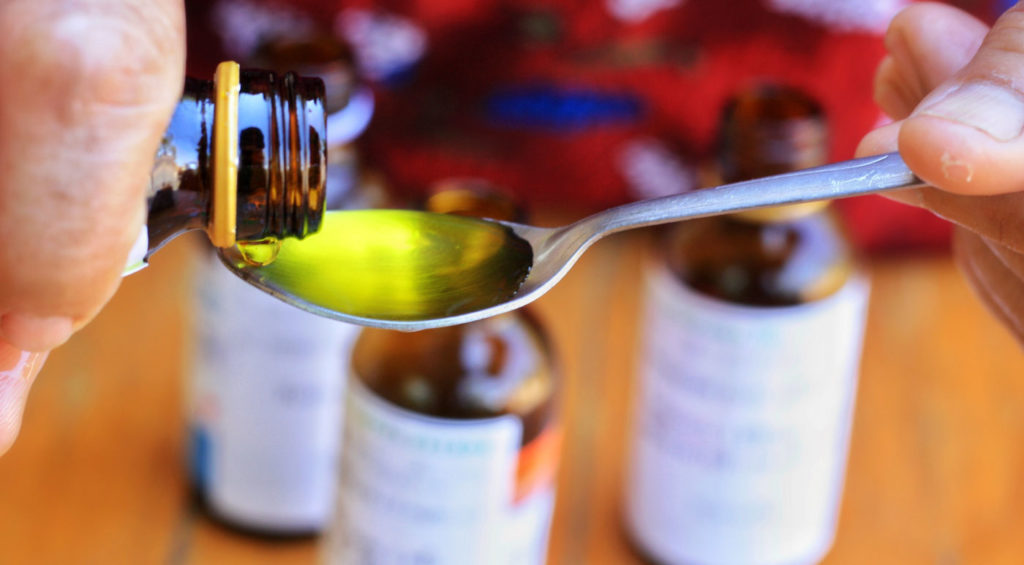 While CBD oils have become more popular than ever, there are plenty of other products to select from. In addition to CBD vape products, edibles, and capsules, customers can enjoy taking CBD as a syrup. CBD syrups are a delicious alternative to other methods, and if you haven't heard about this unique way of taking CBD, you're in for a treat.
In the first part of this article, we'll introduce you to five of the best CBD syrups on the market, including all of the specs you need to make an educated choice. Following the review, you'll find additional information about syrups made with hemp, along with their potential benefits. Read on for more details.
Enjoy A Better Sleep Using These Page Jumps!
---
The 4 Best CBD-infused Syrups
CBD Living CBD Sleep Aid Syrup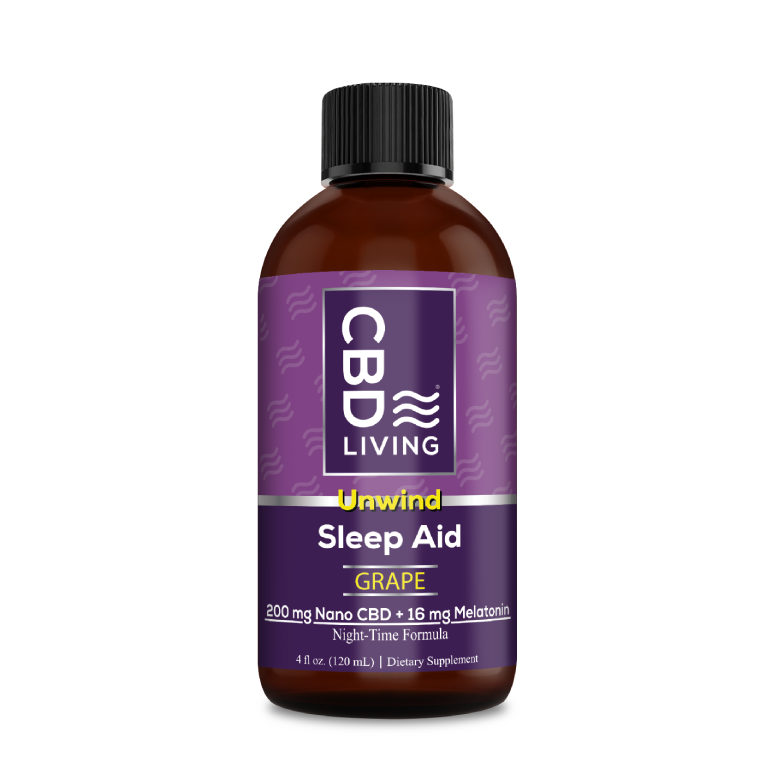 Highlights:
Nano-CBD
Infused with melatonin
Broad-spectrum (THC-free)
Description:
Ingredients: Proprietary broad-spectrum nano hemp extract (aerial parts) 200 mg cannabidiol (CBD), deionized water, sugar cane, citric acid, salt, natural flavors, natural coloring
Pricing: $0.08 per milligram
Company: California-based CBD Living has been operating since 2013 and is one of the industry's most respected brands. They offer dozens of excellent products, including tinctures, pet products, CBD vapes, pre-rolls, topicals, capsules, and more.
This CBD Sleep Aid Syrup is available in grape or cherry flavors, and each tablespoon contains 25 milligrams of CBD and two milligrams of melatonin. Made with nano-technology, the syrup is water-soluble, so it blends easily in any beverage of your choice as well. It's designed to help you fall asleep and stay asleep. Plus, since it's made with broad-spectrum CBD, it contains no trace amounts of THC.
Shipping: Free shipping over $75
Returns: Refunds are subject to review. Contact support if you have a problem, and they will try to work with you toward a solution.
---
Cannabinoid Creations CBD Cherry Syrup—AM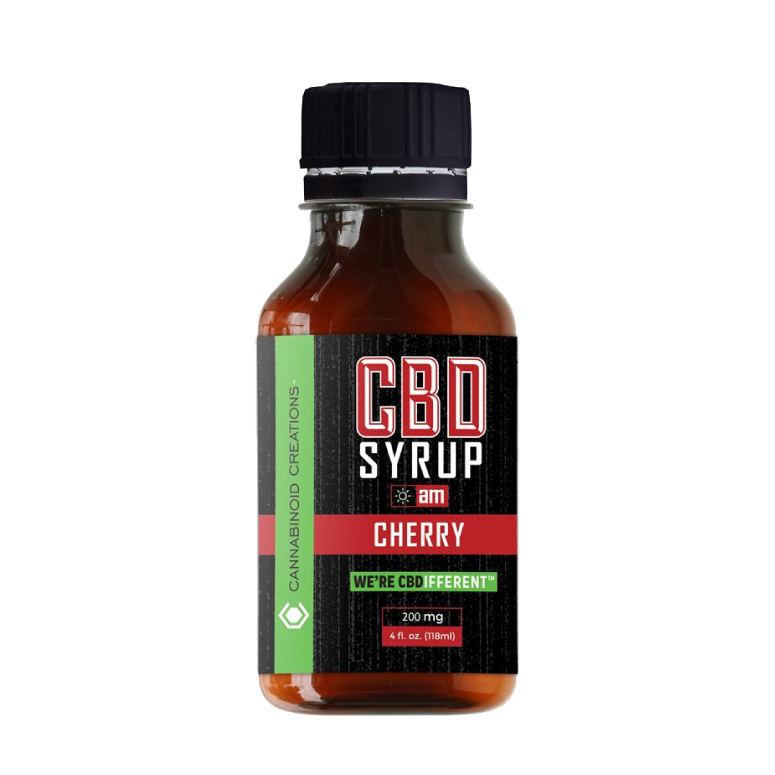 Highlights:
Designed for daytime use
Full-spectrum
Kosher-certified
Description:
Ingredients: Syrup vehicle, cannabidiol (CBD, 200 mg), citric acid as a preservative
Pricing: $0.25 per milligram
Company: Cannabinoid Creations is a small, privately held CBD company based out of Michigan. The company offers a number of CBD products but is well-known for its award-winning CBD chocolate along with CBD water, soda, and other snacks.
The brand's AM-formulated CBD Cherry Syrup is intended for daytime use and contains a total of 200 milligrams of full-spectrum CBD. Customers can select from cherry or grape, and the suggested dose is one to two teaspoons. It's GMO and sugar-free and contains no dairy, nuts, or gluten. Plus, it's 100% kosher certified.
Shipping: Pay your own shipping. You can select various options at checkout.
Returns: Returns must be made within five days and are for unopened products in original packaging.
---
Cannabinoid Creations CBD Grape Syrup—PM
Highlights:
Non-GMO
Infused with melatonin
Sugar-free
Description:
Ingredients: Syrup vehicle, cannabidiol (CBD, 100 mg), melatonin (10 mg), citric acid as a preservative
Pricing: $0.30 per milligram
Company: This Grape Nighttime CBD Syrup from Cannabinoid Creations is made the same way as the brand's daytime formulation, but it's infused with 10 milligrams of melatonin and contains half the amount of CBD.
It comes in delicious sugar-free grape and cherry flavors, and the suggested serving size is one to two teaspoons. Soy, dairy, and nut-free, it is designed to help you get a restful night's sleep. Third-party lab reports can be found on a dedicated web page on the site.
Shipping: Pay your own shipping. You can select various options at the checkout.
Returns: Returns must be made within five days and are for unopened products in original packaging.
---
Pure Hemp CBD Green Apple CBD Syrup
Highlights:
Made with CBD isolate
THC-free
Infused with melatonin
Description:
Ingredients: Simple syrup, natural flavoring, propylene glycol, nano-emulsified anhydrous hemp extract oil (aerial parts) 200mg, food coloring, yellow 5, blue 1
Pricing: $0.18 per milligram
Company: Pure Hemp CBD is a Los Angeles-based brand with a line of CBD beauty products, protein powders, vapes, edibles, oils, capsules, and much more. The brand only works with farmers who do not use pesticides or harmful chemicals, and all of their CBD is CO2 extracted and lab tested for quality, potency, and purity.
This Sour Apple CBD Syrup is a delicious flavor twist and contains 200 milligrams of pure isolate CBD. It is designed as a sleep aid and contains 10 milligrams of melatonin. You can pour it into your favorite soft drink or take it straight up—one to two tablespoons is the recommended dose. If sour apple doesn't appeal to you, select from other flavors like grape, blueberry, or cherry.
Shipping: Free shipping over $75
Returns: Returns must be made within 15 days and are for unopened products in original packaging.
---
What Is CBD Syrup?
CBD syrups may sound a little mysterious, but they are actually pretty basic. You're probably already familiar with other types of syrups. Perhaps you put fruit-flavored syrup on your pancakes in the morning, or you use chocolate syrup to make a milkshake. Maybe you even take syrup to calm a cough or ease the symptoms of a cold.
CBD syrup is similar to all of these familiar products. It's a combination of hemp-based CBD and a simple syrup made with honey, sugar, or another sweetener. It may contain other ingredients to make it thicker and can include botanicals and herbs to provide different effects. For example, many CBD syrups include melatonin and are used as a sleep aid.
How Does CBD Syrup Work?
Like other CBD products, CBD syrup is designed to work with your endocannabinoid system or ECS. The ECS is a vast network of receptors that bind to specific molecules in the brain and body, and they control vital functions like sleep, appetite, temperature, pain levels, and more. We produce some of these molecules on our own, called endocannabinoids, but we can also get them from plants, called phytocannabinoids.
CBD is a phytocannabinoid that is identical to the cannabinoids produced by our own system, and many researchers believe it can exert its effects on us in beneficial ways. The cannabinoids in CBD syrup may help with things like pain, insomnia, anxiety, inflammation, appetite, and other concerns, although research is still underway.
What Does CBD Syrup Taste Like?
There are so many CBD syrup varieties that it would be hard to define one specific taste. However, unlike full-spectrum CBD oil, most CBD syrups are explicitly designed to have a pleasant flavor. In fact, the great taste of CBD syrups is one of the primary appeals of this unique CBD product.
What Can You Do With CBD Syrup?
Since it usually tastes terrific on its own, you can simply take CBD syrup right out of the bottle. But many people like to get creative with this fun product by adding it to soft drinks like sparkling water, Sprite, or cream soda, or by making their own inspired mocktails and cocktails.
What Is the Correct Dose of CBD Syrup?
Like all CBD products, the dosage is dependent on things like your age, weight, metabolism, and other factors. Since they are not standardized, you will need to read the label and consider the manufacturer's recommendations to decide on the right dose for you. The best way to find your sweet spot is to start with the lowest possible amount and work your way up until you achieve the results you are looking for.
How Long Does CBD Syrup Take to Work?
Since CBD syrup is an ingestible product, it's similar to an edible in terms of how long it takes to work. After you swallow it, the syrup needs to pass through your digestive system before the CBD is utilized in your body. For many people, this can take up to 90 minutes, but less when taken on an empty stomach.
The upside is that while it may take longer than some other methods to work, the effects of most edible CBD products (syrups included) are thought to last much longer. So if you are looking for extended relief, syrups might be the ideal choice.
Will CBD Syrup Get Me High?
No. Tetrahydrocannabinol (THC) is the primary psychoactive compound present in cannabis-based products. CBD is sourced from hemp and has no psychoactive effects. By law, CBD products must contain less than 0.3% THC, which is a trace amount that won't cause a high or have mind-altering effects. If you are concerned about THC in your products, you can also choose a THC-free option.
How Do We Choose the Best CBD Syrup?
If you're wondering how we can narrow down the many options on the market to find the top CBD syrups, here are some of the primary things we consider:
Independent lab testing is our number-one ranking criteria when seeking out the best CBD syrups. The top brands will always send their products to third-party laboratories for analysis before releasing them to the public. These facilities test for things like potency and the ratio of cannabinoids, terpenes, and other compounds in each product. They also look for heavy metals, pesticides, and contaminants, so you will know precisely what is in your CBD syrup.
Since CBD is still unregulated by the FDA, there are no hard-and-fast rules when it comes to labeling. That means it's more important than ever that CBD brands take this step themselves. We look for companies with clear and easy-to-read labels that list all of the ingredients, sizes, and potencies. It's also good to see the source of the hemp, place of manufacturing, dosage suggestions, and other pertinent data.
United States–Farmed Hemp
We look for brands that source their hemp from farms right here in America. Why? Since hemp absorbs all of the chemicals from the soil in which it is grown, knowing exactly where the farms are located is paramount. The plant grows virtually anywhere, so those contaminants can make their way into the final product if it is grown in contaminated soil. U.S. hemp is the safest and cleanest in the world.
Determining the value of a CBD syrup is hard to do when you look at the ticket price because most products have different potencies. Instead, we look at the overall cost per milligram of the product, which is the fairest way of calculating the actual price. Some users might be surprised to learn that brands that appear more expensive at first glance might actually be a better deal in the long run.
Customer Service and User Experience
There are many ways to keep customers happy these days, from a seamless checkout process to responsive customer service. We look at all of the things a brand does to make the overall experience easy and pleasant for the customer. Shopping online for CBD should not be a hassle; instead, it should be simple, with many ways to contact support with your questions or concerns.
By now, many brands have established excellent reputations in the marketplace, and some have even become household names. We look at the history of a brand and the overall reputation as well as sources like reviews, the Better Business Bureau, social media, and other sources to see what others are saying. The most telling information about a brand comes from real people who have used its products.
Final Thoughts on CBD Syrup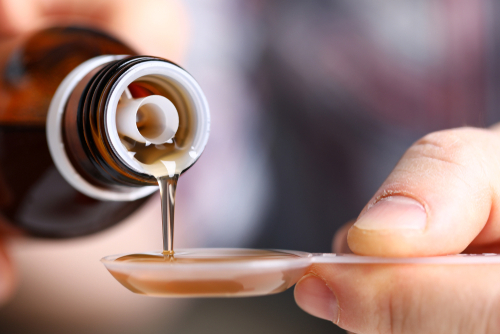 If you've been curious about CBD syrup, how to take it, or even what it is, we hope this article has helped. By trying one of our choices for the five best CBD syrups on the market, you can be assured you are getting a safe and high-quality product. But if you find a syrup that is not listed, by all means, check it out! Just be sure any CBD you buy is third-party tested for strength, quality, contaminants, etc. And always consult with a trusted source of CBD product information.
---
Additional Resources on CBD Edibles: