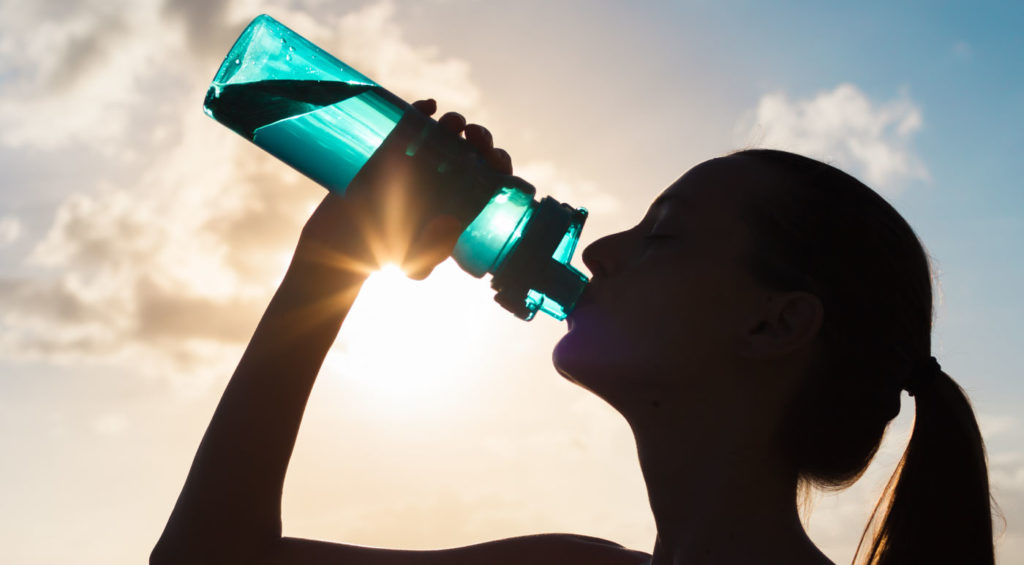 Water—our natural life force. An essential for all living things. It seems like an impossible feat to make water even more beneficial for your body than it already is, but then we discovered CBD water. And we had to find the best CBD waters on the market and share our choices with you.
Use These Page Jumps For Convenient Hydration And The Benefits Of CBD All-In-One!
---
Today's 4 Best CBD Waters
Nanocraft "Craft H2O" CBD Water
Our pick for the #1 absolute best CBD water is Nanocraft's Craft H2O CBD water. Nanocraft CBD always has science backing their products, and their CBD water is no different.
The Craft H2O formula is, as they say, "powered by cutting edge science for optimal cannabinoid wellness support." They mention things about quantum physics and surface area, as well—all topics that seem to be important, but can also confuse the consumer.
What it comes down to is this: they've done the research so that you can purchase a straightforward bottle of water, with 10mg of CBD added, to feel good. If it doesn't make you feel good, it's guaranteed by a 30-day money-back guarantee. If getting your money back for a product you didn't like doesn't make you feel good, then we're not really sure what will.
Best for: A clean, straight-up water with a touch of CBD.
---
CBD Living Water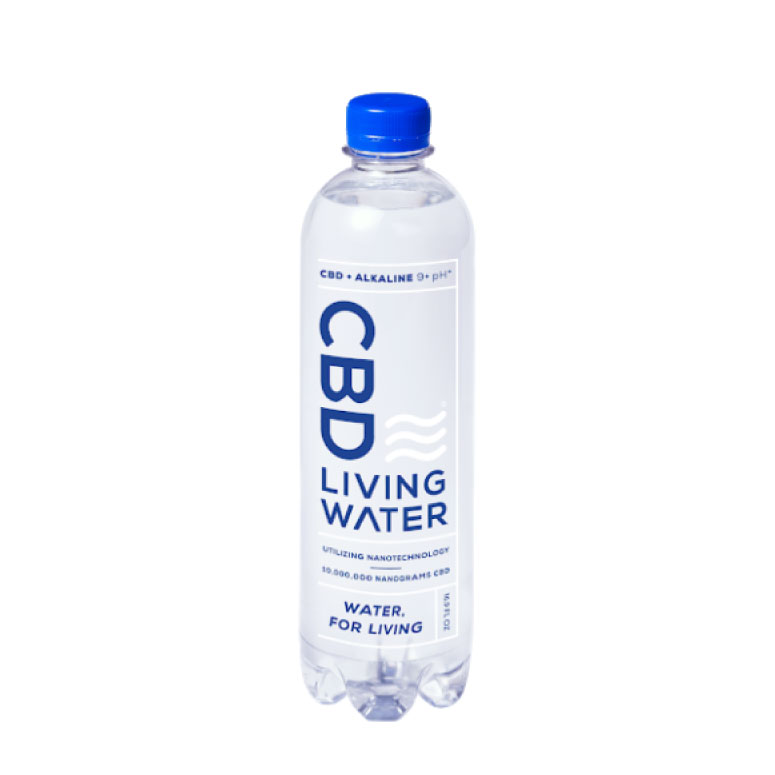 CBD Living Water is made with purified 9+pH water and enhanced with potassium and magnesium. On top of the mineral-rich water, they add "10 million nanograms of CBD"—or 10mg of CBD.
The additional ingredients make this into more of a sports drink, albeit a much healthier version than most sugar-filled alternatives.
The CBD present is lab-tested for purity, and CBD Living uses full-spectrum hemp for guaranteed potency.
The company recommends taking it with you for your workout, and with the nanotechnology that makes the CBD easily absorbable, you'll get all the anti-inflammatory and pain-reducing effects.
Best for: Post-workout recovery along with a snack.
---
Hemp Hydrate
Hemp Hydrate is a CBD water brand that has scored the endorsements of major athletic figures like Alex Fine (and Cassie, his-soon-to-be-wife) and Jamal Liggin.

All this starpower is backed behind reverse osmosis purified water. Hemp Hydrate uses THC-free hemp and adds a mild dose of 3mg per 500mL bottle.

Buying directly from the source is blocked. Only distributors can buy in bulk. However, you can get your hands on a 12-pack from Amazon or a single serving for about $5 from other retailers.
Best for: A mild dose of CBD for a functional lifestyle.
---
Dram Lemongrass Adaptogenic CBD Water
DRAM lemongrass adaptogenic CBD water is intended to hit the target for all of CBD's potential. Instead of focusing on workout recovery, the soothing lemongrass-flavored CBD water is intended to banish brain fog, improve energy levels, and unravel stress.

DRAM comes in a 12-ounce can, and they put 20mg of CBD in each. The CBD is broad spectrum, so you'll get a touch of THC.

This deliciously-flavored sparkling water comes out to just over $4 a can by the time you buy the $49 12-pack. Given the size of the can, it's a bit pricier than some competing CBD waters, but it's adequate considering what you get.

Ginger root, Rhodiola root, and Canadian chaga mushroom are restorative additions to this CBD water, which already has a potent amount of cannabinoids inside.
Best for: A delightfully stress-relieving sparkling water.
---
What Is CBD Water?
It doesn't take a seasoned scientist to be able to put together what CBD water is, but we realize it may not be completely straightforward, either. Rest assured, we're here to explain with as much detail as possible.
Whether it's spring, sparkling, or distilled, water is water. The human body needs it, but you may not always love it; hence, the different options of presentation.
The makers of CBD water kept this in mind. Though you'll find a few selections of straight up water with CBD added, you'll also find some of the more exciting, bubbly, and flavorful varieties with the same wellness element added.
Why Drink CBD Water?
Our bodies need water. That's a fact. But do we need CBD?
We've gone a long time without seeking the help of the hemp plant for our well-being, so it may seem like a shock that CBD, all of a sudden, is becoming the answer to all our needs.
Have anxiety? CBD has been shown to reduce anxiety. While most studies are carried out on mice, this double-blind study was actually carried out on people before public speaking. The results displayed "significantly reduced anxiety, cognitive impairment, and discomfort in their speech performance" for all participants.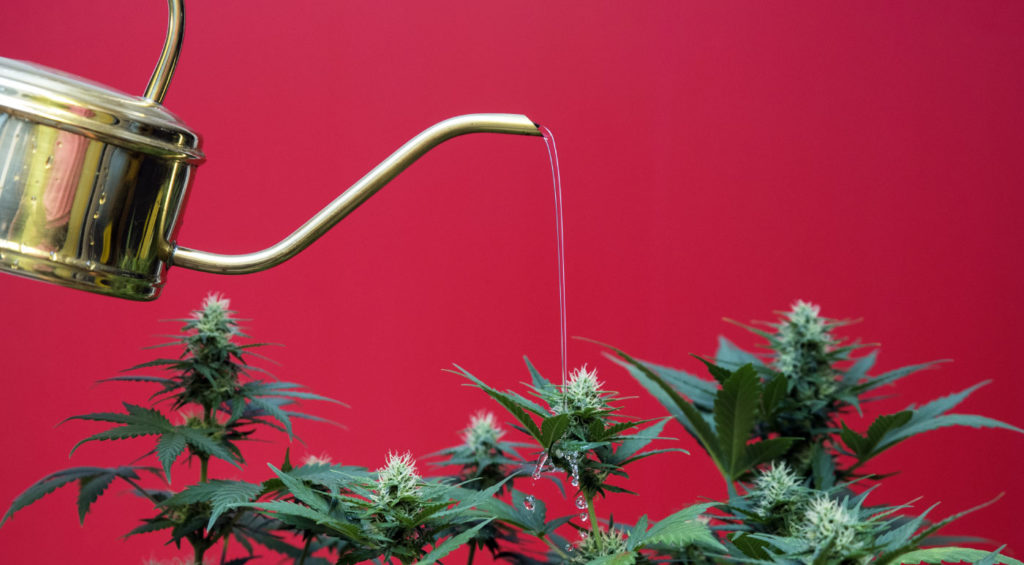 What about things like epilepsy? CBD seemed to have burst on the scene as a direct result of seizure-stopping stories. As it turns out, these stories are far from tall tales.
Starting with mice studies, scientists saw a link between a reduction in frequency of seizures caused from certain syndromes and CBD uptake. This has been so positively proven that the first official CBD drug (Epidiolex) is being used to treat Dravet's Syndrome and similar seizure-producing diseases in children. 
Anxiety and epilepsy aside, CBD is also known to help with pain and inflammation from anything from arthritis to a rough workout. Taking CBD can help with all of this and more.
CBD water is one of the latest and most innovative ways to get a dose of pain-fighting plant power, and the best CBD waters are making themselves known.
The ways to take CBD are practically limitless at this point. It all started with tincture, and has since blossomed into plenty of other products, including shampoos, body butter, and, of course, the tried and true gummy.
Getting the Most Out of CBD Water
Drinking CBD water is the latest (and some argue greatest) way to consume CBD. It cuts out all the excess ingredients that you might find through other edibles, like artificial sweeteners or colors.
However, for all that it strips, it can lack some elements that could help it be more effective.
Research shows that fat can help make CBD more bioavailable to the body. As a result, it's recommended to take CBD with sort of fat or protein. However, the best CBD waters use nanotechnology that breaks down the CBD into a water-soluble form, which means all the CBD that's infused into the water is bioavailable and absorbed by your body.
In essence, if you're going to consider CBD water, make sure it's one of the best CBD waters on the market. Or drink it alongside a hearty meal—or at least a mildly fatty snack. And now, without further review, we present our picks.
---
Additional CBD Resources: