In 2018, the CDC estimated that an excess of 50 million Americans lived their daily lives in pain. That is 20% of the country, conservatively. The problem with pain is that it is so complex and difficult to treat. The good thing is that there are alternatives. One of the most common uses of CBD is for pain. The use of cannabis for pain relief dates all the way back to ancient China, and there is some promising research on the subject from recent years.
At A Glance: Our Top 5 Picks for CBD Oils for Pain
The Causes and Treatment of Chronic Pain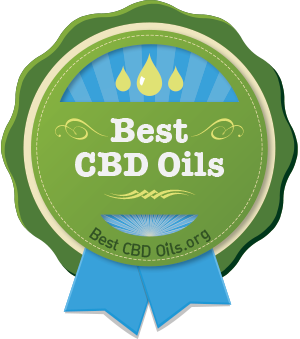 The term pain is an incredibly vast umbrella term, but the bulk of this article is addressing chronic pain; however, CBD is also effective for inflammation, acute pain, and nausea. Chronic pain drastically decreases the quality of life of those who have it, and it can be difficult to pinpoint exactly what is going. Living with this kind of pain can cause or exacerbate existing health problems, increase costs for medical care, decrease work productivity, and more.
There are a lot of conditions that can cause chronic pain. A few of them you may be familiar with or even dealing with in your own life include cancer, fibromyalgia, IBS, migraines, multiple sclerosis, neuropathy, and osteoarthritis, among many others. You could also have lasting pain from an accident, you could be sleeping on an old mattress, and it's causing your back to ache every day. There are hundreds of different types of chronic pain, which is what makes treating it so difficult.
Doctors will be reluctant to prescribe pain medications in today's world anyway because of the looming cloud that is the opioid crisis. Addiction is a very real concern with opioids, which are the strongest pain medications prescribed today. Over time, your body can build a tolerance to these medications that leads to you needing more of the drug, and that can lead to long term dependency. Addiction is scary, and it can truly happen to anyone, and it isn't worth the risk in most cases. While that may seem like your last hope with your pain, doctors tend to err on the side of caution when prescribing them.
This doesn't leave you with much. SSRIs and tricyclic antidepressants are common avenues of relieving pain for fibromyalgia and neuropathy, but these drugs come with their own set of risks. SSRIs alter your brain chemistry. This can be lifesaving for someone who struggled with mental illness but could be unwanted side effects for someone taking them for pain. What's more, they can cause weight gain, weight loss, insomnia, sexual side effects, and more.
There are over the counter drugs as well, like acetaminophen (Tylenol), ibuprofen (Motrin), and naproxen sodium (Aleve). These medications are not typically safe for long term use without the direction of a doctor. This is because they can have serious side effects as well as serious interactions with other medications you may be taking.
Another thing to consider is that most pain medications are designed to mask the symptom of pain; pain usually means something is going on. There are a lot of things that can cause pain such as inflammation or nerve damage. Pain is so misunderstood that it's very common to target what you're experiencing with medication rather than treating the root cause.
Pharmaceuticals work for a lot of people. Medical professionals do have your best interest in mind, and while you should always trust your instincts, you can trust them too. However, many people are aware of the risks and side effects associated with the use of pain medications and are eager to find a better solution for them. That's where cannabidiol comes in.
CBD Oil for Pain
CBD is both anti-inflammatory and analgesic in nature. It has also been shown to strengthen neuropathic activity, boost the immune system, and promote wellness throughout the body. The way that CBD works is by interacting with the body's endocannabinoid system. It stimulates your endocannabinoid system to allow your body to use the naturally occurring cannabinoids that it produces. Using CBD promotes homeostasis or balance in the body. It can help ease the symptom of pain but may also help treat the underlying causes.
Topical CBD is great for acute pain. These come in the form of a cream, gel, or salve. There are some other ways to use it, too. The industry is growing rapidly, and companies are hard at work to continue to make great innovative products. Topical CBD can be used to alleviate joint pain, muscle soreness, athletic injuries, and more. The CBD is absorbed into your skin, and these products typically include other ingredients that help soothe pain like menthol, arnica gel, or capsaicin.
This type of product allows you to target the exact area wherever you are experiencing pain. On top of that, CBD is also great for your skin.
You can also take CBD for pain orally. There are several benefits to taking this route instead. One of them is the variety of product. There are traditional tinctures or drops, but there are also edibles like gummies and snacks. There are tablets, capsules, softgels, mints, gum, coffee, teas, and more. If you go with tinctures or drops, you have the ability to customize your dose. You can move it up or down based on your needs.
If you don't want to worry about measuring your own doses, oral delivery is also great because you can get pre-measured doses through the delivery option that works best with you. These options can be more portable, easier for more forgetful people, and some of them taste great.
Because of all the different options out there, it can be difficult to choose a product. That's why we've done some research and put together a list of the best CBD for pain.
The 10 Best CBD Oils for Pain
1. CBDmd
CBDmd is one of our favorite brands. They have created their own proprietary strain of industrial hemp. Their strain was formulated by scientists to be rich in CBD as well as other cannabinoids, vitamins, and amino acids. The company uses state-of-the-art harvesting equipment and a low-heat extraction method in order to deliver the purest products to its customers. The organic hemp that they use is grown right here in America and closely monitored, as they say, from soil to oil. Once harvested, the CBD that goes into their pharmacist-formulated products undergoes third-party lab testing for purity and quality.
There are a lot of different products that CBDmd creates that could be a great option for you to get some pain relief. Another great thing about CBDmd is that they boast the best prices per milligram, so you could choose to try several products before you settle on the one that is best for you. All of their products are 100% organic, grown and processed in the United States, non-GMO, gluten-free, and vegan. The product we recommend is a topical, the CBD Freeze topical pain relief roller.
This comes in a roller, so you don't have to touch it to apply it to your skin. This is best for acute pain, like joint pain, tension, aches, and muscle soreness. However, if you deal with chronic neck or back pain, this could be a great solution for you as well. There are multiple concentrations available, the strongest of which is 1500 milligrams. Along with pure, high-quality CBD, other ingredients include arnica, tea tree oil, menthol, and aloe vera. The product doesn't have a strong smell, it absorbs quickly, and the ice-cold sensation provides great tension relief.
Product Types: tinctures, capsules, gummies, topicals, bath bombs, pet care, vape oils
Our Recommended Product for Pain: CBD Freeze Pain Relief
2. CBDfx
CBDfx is a brand that strives to bring fun and innovative products to the CBD market without compromising quality. They have a mission as a brand to create a worldwide CBD marketplace where anyone can get the best products on the market while still having fun, being able to experiment and have plenty of variety to choose from. All of the industrial hemp that they use is organically grown and processed at their labs in Southern California. This company uses a clean CO2 extraction method.
CBDfx sells a little bit of everything, from concentrates to vape products. They also sell pet care products, edibles, and beverages. They have one of the best varieties of vape juice flavors that we have ever seen. Options include fruity cereal, blue raspberry, strawberry milk, rainbow candy, gelato, and more. They also have innovative products like sublingual strips, and drinks called 'Chill Shots' that come in a Berry or Lemonade flavor.
The product we recommend from CBDfx is their oral tinctures. You can choose from several concentrations. The 500-milligram options are blueberry pineapple lemon, lemon lime mint, and lychee lemon kiwi. There is also a plain variety. When you get to the higher concentrations such as 1000 or 1500 milligrams, you are left with plain. The tinctures are made with pure CBD, medium chain triglyceride oil from coconuts, and absolutely nothing else. This is a good choice for sufferers of severe or chronic pain because of its strength.
Product Types: vape oils, vape pens, gummies, tinctures, capsules, oils, pet care, beverages, terpenes, edibles, concentrates
Our Recommended Product for Pain: CBD Oil Tincture
3. NuLeaf Naturals
NuLeaf Naturals is a brand that is committed to quality. It was founded in 2014 by a team of people well-versed in the world of plant medicine. The company prides itself on being one of the pioneering hemp companies in America. All of the plants used by the company are grown organically and sustainably on licensed farms in the state of Colorado. Using a CO2 extraction method, they create whole-plant extracts. Once complete, each batch is subject to lab testing.
Whole-plant extracts are different than CBD isolates. They include the full spectrum of cannabinoids, terpenes, and essential oils that occur in hemp along with other beneficial compounds. One thing we love about NuLeaf is that they are dedicated to delivering you pure and simple CBD products. They are high-quality products that have been meticulously created and don't need any pomp and circumstance at all.
The only products that NuLeaf sells are these pure extracts. All of them are all natural, 100% organic, and free of any additives. The only ingredient is pure whole-plant CBD extract. You can choose from several different concentrations which are 240 mg, 725 mg, 1450 mg, 2425 mg, or 4850 mg per bottle. All of them are 50 milligrams per milliliter; the only thing that changes is the size of the bottle. This is a high-grade oil that doesn't contain anything else, so this is a good option for someone on a restrictive diet, with food allergies, or someone who is more particular about what they consume.
Product Types: oils, pet care
Our Recommended Product for Pain: 240mg Full Spectrum CBD Oil, High Grade Hemp Extract (50mg/ml)
Fab CBD is a younger company in the CBD industry, but the team behind it has more than 25 combined years of experience in the pharmaceutical, health, fitness, and supplement markets. Their focus is on not only healing the body but preventative health through proper nutrition. Josh, the founder, started the company to help his mother and grandmother get away from over the counter medications and have a better quality of life.
The source hemp that Fab uses is organically grown in Colorado, and their products are made in the USA. Fab currently produces CBD oils, topical cream, and gummies. Their products contain no pesticides or GMOs. Regardless of what you buy, you can rest assured that you are getting a 100% natural product that is made with pure, high-quality full-spectrum CBD oil. The product we recommend for pain is Fab's CBD Chews.
These gummies are naturally fruit flavored and contain no additives or dyes. They are also created in an environmentally-friendly way and are completely vegan. Each gummy contains 25 milligrams of CBD oil, less than one gram of sugar, and only seven calories. What we love about these CBD gummies for pain is that they taste great and are completely natural and THC-free. You also don't have to worry about measuring anything out which makes them good for on-the-go.
Product Types: oil, edibles, topicals
Our Recommended Product for Pain: CBD Chews
5. Calm by Wellness
Calm by Wellness Co is a CBD company that is headed by a team made up of doctors from highly-regarded universities and renowned pharmaceutical companies. Their brand was recently voted the best CBD for pain, sleep, and anxiety according to their website. The source hemp they use is grown in Colorado and then subject to a gentle extraction method to preserve the benefits of full-spectrum CBD.
Calm by Wellness Co is a company we like because they are committed to transparency in their entire manufacturing process. Their formulations are backed by science and the research of world-class facilities across the globe. The company is also actively involved in several charities and has been featured by a multitude of different publications. The only products they currently have available are Hemp CBD gummies and CBD Hemp Extract.
What we're recommending is the more popular of their two products which is the extract. You can choose between a fresh peppermint flavor or a fun strawberry lemonade flavor. They are both made with full-spectrum CBD oil, hemp seed oil, fractionated coconut oil, and flavored with natural essential oils. You can choose from 250 mg, 500 mg, or 1,000 mg. They also offer a 30-day satisfaction guarantee and a 10% discount when you choose an auto-ship subscription.
Product Types: extracts, edibles
Our Recommended Product for Pain: CBD Extract
6. NanoCraft CBD
NanoCraft CBD has been featured by BuzzFeed, Entrepreneur, HuffPost, mindbodygreen, and more. The products they make are manufactured using Nano-Technology, which they claim makes their CBD more bioavailable. This allows you to get the most benefits out of your CBD because your body can get more of it and faster. Nutrients aren't wasted with their methods, either.
The products they make are made entirely in America and are 100% natural. They contain no gluten, no GMOs, and no THC. Of course, a company like this uses a state-of-the-art CO2 extraction method as well. They offer drops, softgels, supplements, salves, and even waters. International shipping is not currently available; however, there is free shipping on all domestic orders. NanoCraft also gives a dollar for every item purchased from their site to charities that support kids with cystic fibrosis and battling hunger.
The product from NanoCraft CBD is their CBD Pain Salve Stick. You can purchase either a 100-milligram stick or the extra strength 500-milligram stick. Along with full-spectrum hemp oil, other pain-fighting ingredients like menthol, ginger, cayenne, willow bark extract, and peppermint are added to a blend of coconut and shea butter, along with other great ingredients. All of the reviews praise this product for helping with back pain, elbow pain, a dislocated shoulder, and more.
Product Types: softgels, tinctures, topicals, waters, supplements
Our Recommended Product for Pain: NanoCraft Extra Strength Pain Stick
7. Serene CBD
Serene CBD is another newer company in the industry; they were founded in 2016 by Erica Valker. She has been in the cannabis business since 2010, but Lyme Disease caused her to put her business on hold and nearly took her life. Medical cannabis saved her life, and she wanted to create a premium product to make it more accessible to those who need it. She is a strong CBD and medical cannabis advocate, and for every purchase, $3 is donated to the LymeLight Foundation.
Serene CBD is a luxury product so the company is dedicated to producing the best products that they possibly can to help people lead healthier and better lives. They use organic and natural ingredients only and guarantee that all products are free of gluten, corn, soy, chemicals, pesticides, or any other contaminants. They are also third-party lab tests for safety. The product line currently includes tinctures, skin care, topical pain relief, and vape cartridges.
The product that we recommend from Serene CBD for pain is the CBD + Arnica + MSM Pain Cream. The body balm includes arnica, MSM (which is a well-known plant-derived remedy for pain), combined with 250 mg of CBD extract per jar. Other ingredients it has are coconut oil, cocoa butter, marjoram, cypress, and clove oil. It's also camphor free! Many pain creams include camphor, which can irritate sensitive skin. This is good for acute pain like muscle soreness or athletic injury, as well as chronic back or leg pain.
Product Types: tinctures, serums, balms, vape cartridges, bundles
Our Recommended Product for Pain: CBD + Arnica + MSM Pain Cream
8. Sol CBD
Sol CBD was founded in 2015 and strives to continue to innovate their products to bring you the best CBD they can. They're a family-run business that believes in the sacredness of the hemp plant and the healing properties that its constituents possess. Along with premium products made with 100% hemp-derived CBD, Sol CBD is also passionate about customer service. They offer phone support and a 100% money back guarantee if you're dissatisfied for any reason.
The brand currently offers tinctures, capsules, balms, pet care, and Liposomal CBD. The Liposomal CBD is the product that we recommend for pain. It is a water-based CBD product, and recent research has shown that water-soluble CBD may be better for pain relief than oil-based products because it can be absorbed faster and is more effective at lower doses. This product is described as being able to bypass the liver as well, which means you won't lose any efficacy to the first-pass effect.
This is a liquid product that is designed to be stirred into water. There are five milligrams of CBD per serving and each bottle contains a total of 300 milligrams. Sol CBD also asserts that the liposomes used will help cut down on the bitter earthy taste some may dislike that is common in full-spectrum CBD products. This comes in an orange twist flavor and is very easy to use as it can be added to nearly any beverage. This is a lower dose than some chronic pain patients may need, but the quick absorption of the product makes it a fast way to get relief from pain if you don't need high doses.
Product Types: tinctures, balms, capsules, pet care,
Our Recommended Product for Pain: Liposomal CBD
9. Plus CBD
Plus CBD Oil claims that they are America's number one choice for CBD products. They are U.S. Hemp Authority certified and offer a range of non-GMO and gluten-free CBD products. They use a chemical-free CO2 extraction method and process their products in state of the art labs. Every product from Plus is also subject to third-party lab testing for quality and safety assurance.
Plus CBD Oil sells skin balms, CBD drops, an oral spray, an array of softgels and capsules, single-dose pure CBD applicators, and gummies. The oral applicators contain nothing but CBD. This leads to them having a strong taste; however, you might want to try this if you have a restricted diet or allergy. These are, of course, non-GMO, gluten-free, and 100% vegetarian. If you like the idea of a pre-measured dose, you could also try their gummies. Plus CBD Oil has the best-tasting gummies on the market out of all of the ones we've personally tried. They come in Cherry Mango or Citrus Punch. Each gummy is five milligrams of CBD and free of artificial flavors, sweeteners, gluten, dairy, soy, and gelatin. You can purchase a 30-count or 60-count container.
While we love their gummies, we recommend the CBD Oil Raw Drops for pain. It contains the broadest spectrum of cannabinoids out of all of their products because it is the total plant extraction. You can choose from unflavored or peppermint, in 100 mg or 500 mg. If you're comfortable measuring your own doses, this is great for you. It contains CBD and CBDa. It is made primarily with olive oil but does include silica, monk fruit, and other ingredients. It is non-GMO, gluten-free, and vegetarian.
Product Types: tinctures, softgels, capsules, sprays, concentrates, balms, gummies
Our Recommended Product for Pain: CBD Oil Raw Drops
Additional CBD Resources on Pain
How Does CBD Oil Help Prevent Migraines?
How Does CBD Oil Help With Pain Relief?
CBD for Arthritis and Joint Paint