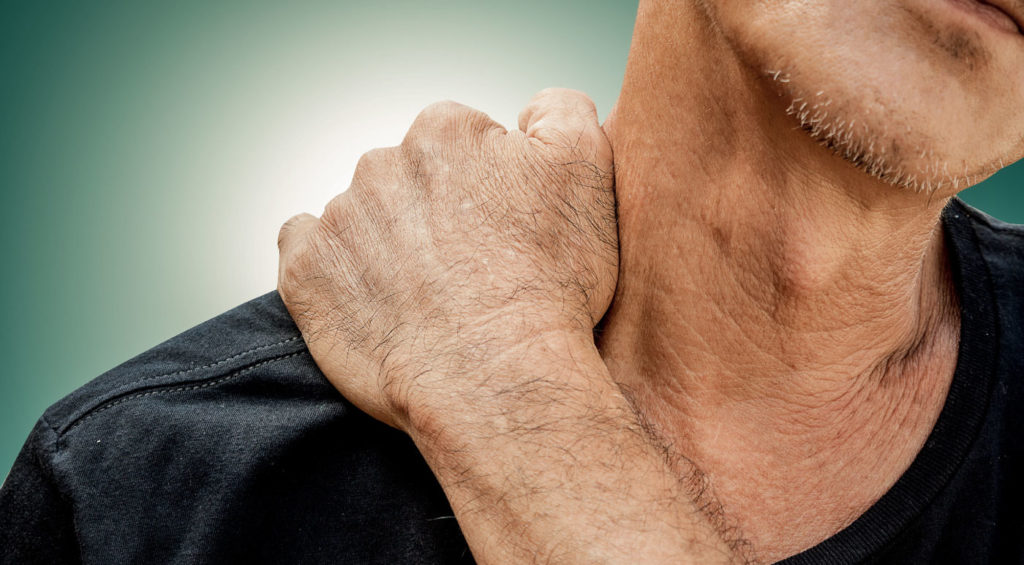 Let's face it: No one deals with pain very well. Some may handle it better than others, but pain can limit your enjoyment and quality of life. Can CBD be a tool to help you to fight pain? Let's see what the science says.
Pain—the sensation of discomfort that results from some form of illness, injury, or stimuli—is the body's way of communicating that something is wrong.
Table of Contents
The Many Ways Pain is Classified
Pain is classified in several ways: it can be acute (sudden and temporary) or chronic (long-lasting); it can be sharp or dull, and it can sting, burn, throb, ache, or feel like pressure.
Pain can also be constant or it can come and go. Pain is very subjective; one person may complain that they are in agony while another may shrug off a similar pain experience.
Pain can also be classified by cause:
Nociceptive pain is caused by damage to tissue. This can be caused by injury, inflammation, lack of oxygen and/or specific diseases like cancer or arthritis.
Neuropathic pain is caused by damage to the nerves that transmit the signal from the injured area to the brain. Neuropathic pain can also be caused by injury, inflammation, lack of oxygen and/or a specific disease, but it can also be caused by medication or a stroke, or even infections like HIV or bacterial infections.
Neuropathic or nerve pain tends to feel like a burning or prickling—a sense of "pins and needles." Often, people with neuropathic pain may be hypersensitive to movement, temperature, and touch.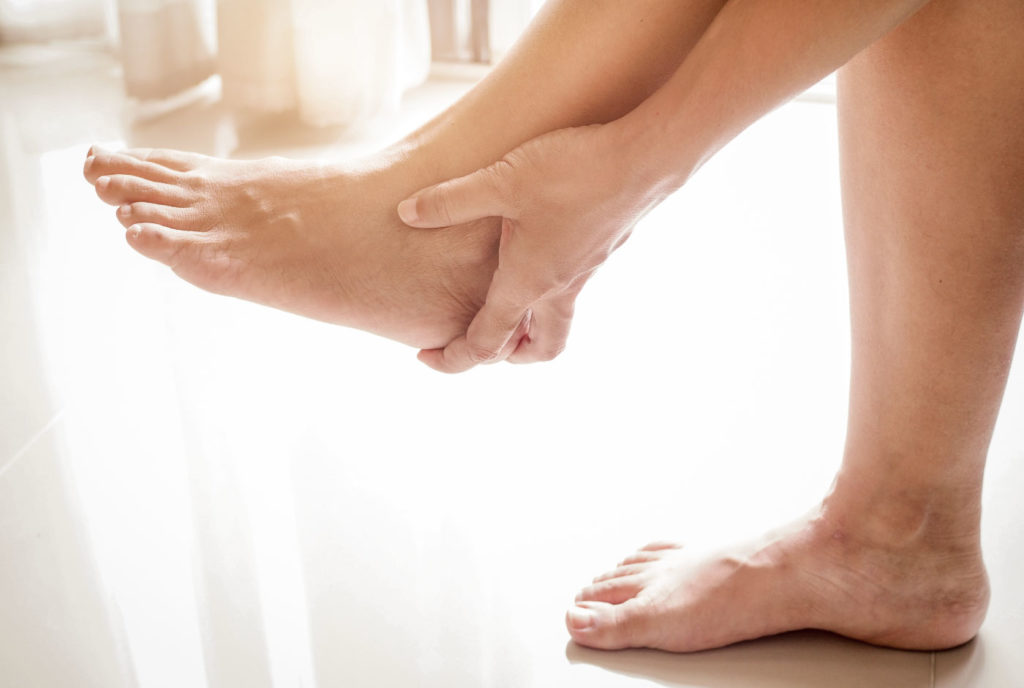 Some common types of nerve pain include:
CBD and Nerve Pain Relief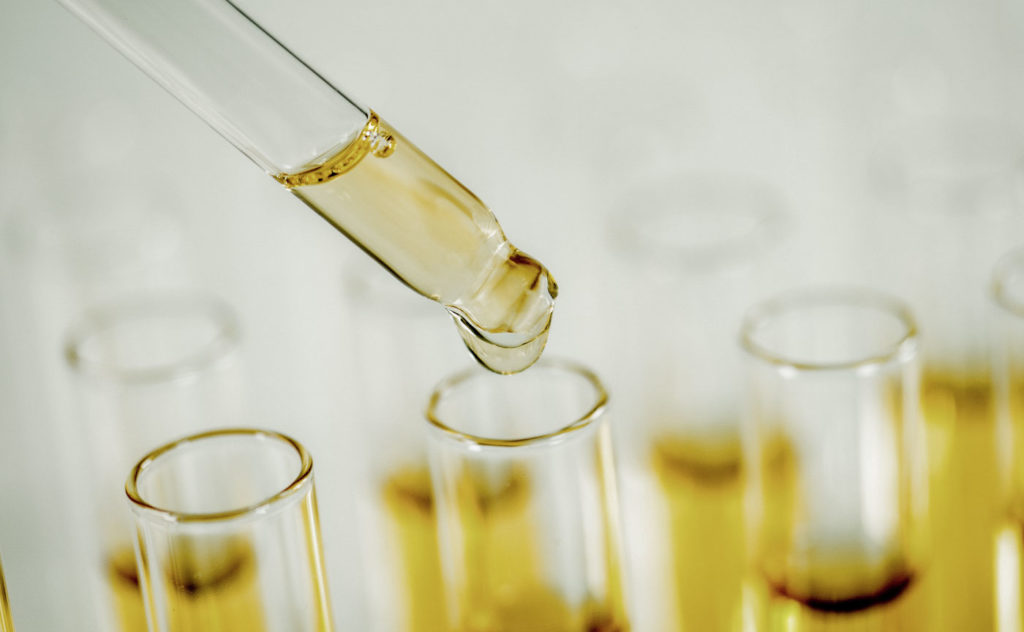 Animal Studies
Since pain is a subjective experience, it can be difficult to quantify CBD's effect on pain relief. Research into pain offers conflicting results. One recent study noted these differences, stating that in animal studies, cannabinoids reduced pain in several different models of pain, while in human studies, the results were less conclusive.
Topical CBD was able to reduce inflammation and pain caused by arthritis, a recent study reported.
One potentially important study showed that CBD may reduce chronic inflammatory and neuropathic pain without users developing a tolerance for it. Tolerance is the phenomenon wherein someone using a particular drug over time stops experiencing its effectiveness at that dose.
Human Studies on CBD for Nerve Pain
There are still relatively few human studies available—and even fewer studies using CBD alone. Most of the studies use cannabis-derived combinations of THC (tetrahydrocannabinol, the cannabinoid which produces a "high"), CBD, and synthetic cannabinoids.
All the studies indicate that CBD has an excellent safety profile and few side effects (which typically include nausea and diarrhea).
Summary of CBD for Nerve Pain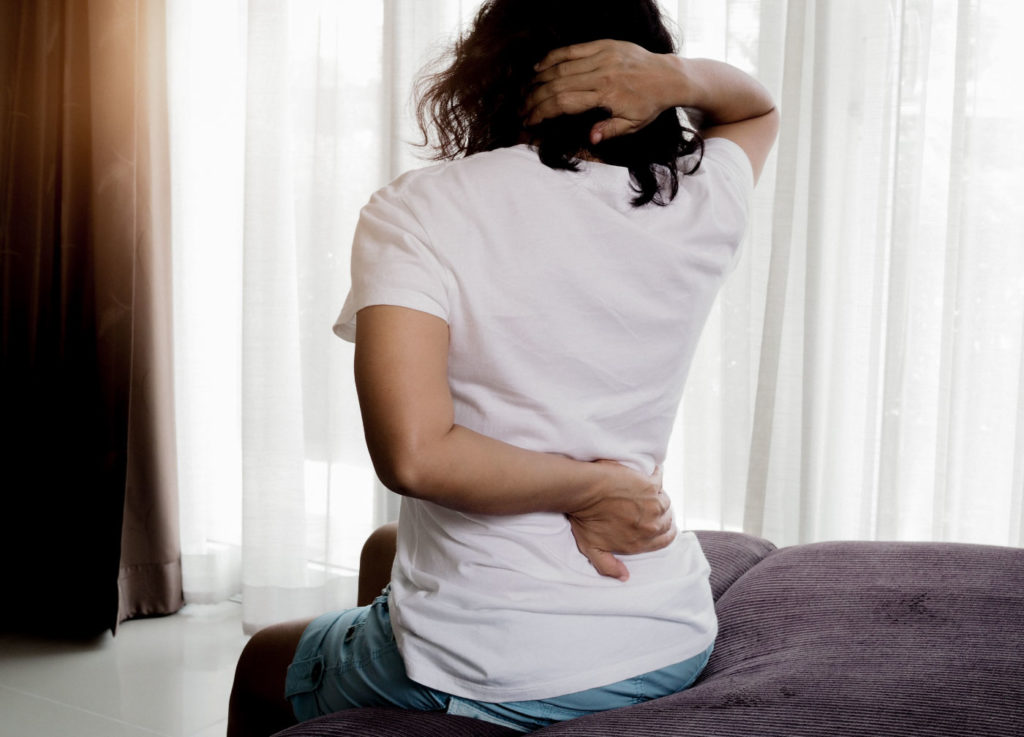 We are currently stuck in a catch-22 with CBD: It is still relatively rare for researchers to study CBD alone and its effects on pain or its effects on anything else. Medical studies are often difficult to set up—and for CBD studies to have any impact or carry any clout, they need to be better designed, better controlled and larger that are currently available in CBD research. Yet, most of the people who are currently using CBD to achieve pain relief would likely be excluded (for valid reasons of scientific bias) from these very studies.
Also, people in pain are often less interested in clinical trials—they've tried a lot of different approaches and often would rather be talking about getting real pain relief than "oh, let's try this—it may work". They often know that in clinical trials, they may be randomized into the "placebo" group, and may not want to deal with a potentially worse situation. As a result, it is often to get people in specific groups to sign up for clinical trials.
CBD has been validated as an anti-inflammatory agent in several studies—it also has neuroprotective properties. Inflammation is a common factor in the progression of pain, so it is reasonable to think that the anti-inflammatory properties in CBD could reduce pain just as other anti-inflammatory agents in other pain relievers do, such as NSAIDs like aspirin and analgesics such as Tylenol.
Anecdotal evidence has supported the efficacy of cannabis and cannabis-derived products for thousands of years. That may not be a gold standard approach in modern medicine, but people have been using this approach for thousands of years.

The upshot is that the world may have to wait for the science to catch up. The maxim of "start low and go slow" is the likely best approach when and if you decide to try CBD for nerve pain—start at a low dose and increase it slowly until you get the desired relief. Depending on the area of pain, topical CBD is likely your best choice—start with a pea-sized amount of topical and slowly increase it.
If you have widespread pain, using CBD oil drops could be a good approach: Start with one drop by mouth (under the tongue may work better for some) and slowly increasing it—trying it for at least two to three days at the same dose to see if it's working. It is best used "neat" or undiluted, but if you need to, you can add it to some water or an herbal tea, though you should avoid using coffee, soda or black/green tea to wash it down. Alternatively, if the pain is in a smaller area, you can apply the oil directly onto the painful area, rubbing it in. Again, start with one drop and wait 15-20 minutes and add more as needed, one drop at a time.
Additional CBD Resources on Pain