One of the more common uses of CBD oil is for anxiety. Many people who take CBD oil say it brings a calming effect and a better sense of well being.
For more in depth analysis, check out our ranking of the best CBD oils for Anxiety.
The Best CBD Product for Treating Anxiety:
For ongoing relief we recommend a high potency CBD tincture like Joy Organics.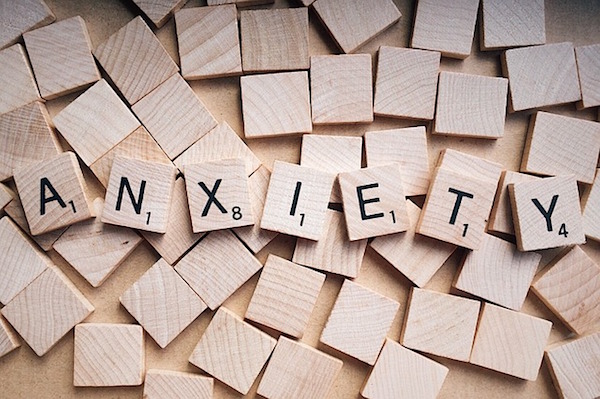 Table of Contents
Anxiety Disorders
Anxiety disorders are the most prevalent mental illnesses in the United States. These health issues affect the lives of 40 million Americans every year. Anxiety is considered highly treatable but the Anxiety and Depression Association of America, or ADAA, reports that just under 37% of people receive or seek treatment.
The fast paced lifestyle we live today combined with the slowly evolving stigma surrounding mental health hardly contribute to an environment that encourages treatment. On top of that, it can take months to years for a psychiatrist to find a patient's perfect 'cocktail.' As with any medications, it comes down to striking a balance between the desired effects and the side effects.
Anti-Anxiety Medications
Most anti-anxiety medications, or anxiolytics, fall into two different categories: SSRIs, or sedatives. SSRIs are most commonly used to treat depression, and this includes medications like Zoloft, Lexapro, or Prozac. SSRIs help a lot of people, but they carry with them the potential to cause weight gain, insomnia, and sexual side effects. These side effects can sometimes last beyond the time you've stopped taking medicine.
Sedatives, sometimes called tranquilizers, are exactly what they sound like. The purpose is to make the brain less excitable and to cause a sort of mild sedation. This approach, just as the other one, does help a lot of people. The problem with this type of drug, though, is that they usually cause a good bit of drowsiness, and in extreme cases can lead to dependency.
Natural Remedies
There are many natural anxiolytics, like kava kava, valerian, and more. Some of these can easily be purchased at your local Wal-Mart, and are more than likely carried at a health food store near you. None of these natural alternatives work quite like CBD oil, though.
As you've probably read so far, CBD oil is cannabidiol; it is one of the many compounds found in the cannabis plant that has medicinal properties. It is entirely legal; it is not psychoactive and it is a proven solution to anxiety with little to no side effects whatsoever. It is regarded as 'highly favorable' regarding pharmaceutical safety.
CBD Oil Uses
CBD is known to be useful in the treatment of Social Anxiety Disorder, General Anxiety Disorder, panic disorders, OCD and Pure O — and even PTSD. Studies conducted to support this so far include animal studies, human studies, clinical studies, and epidemiological studies. These go as far back as the early 2000s.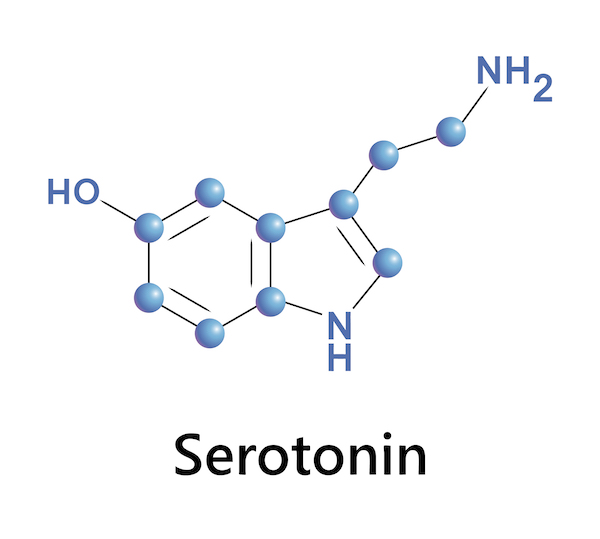 The way that CBD treats anxiety is only slightly complicated.
Serotonin is a neurotransmitter that affects mood, social behavior, sleep, memory, appetite, and sexual function. It is believed that anxiety and depression occur when the brain isn't properly using serotonin. 5-HT1A is a subtype of serotonin receptor, and CBD oil enhances 5-HT1A transmission. This allows for your brain to make use of the serotonin in the synaptic space, instead of it just going back into the brain. This is what makes CBD oil regulate your mood and reduce anxiety.
CBD is extremely safe, effective, and is more affordable than many available medications. It is trusted by many people battling anxiety disorders, and it is helping them win.
At first, some people who deal with anxiety are apprehensive about CBD oil because it comes from essentially the same plant as marijuana. Marijuana contains THC, which is the psychoactive compound that causes you to get 'high' during use, and can lead to increased anxiety or paranoia. CBD oil is nothing like marijuana, and it does not contain THC at all. CBD oil can actually treat some of the adverse effects of THC.
The Science
CBD oil works by activating the vanniloid (TRPV1), adenosine, and serotonin receptors in your body. It is the initiation of adenosine receptors that provides an anti-anxiety and anti-inflammatory result. It is also causes the release of dopamine and glutamate, two neurotransmitters that play major roles inside the body and are involved in feelings of well being.
Types of CBD Oil
For anxiety, there are two types of CBD oil products that are particularly effective. The first, and probably easiest for beginners, is by taking a CBD oil tincture. This can be pure CBD oil, or it can be mixed with other natural ingredients like peppermint oil, or honey. Tinctures can be administered sublingually, which is where you would put 3-5 drops under your tongue and hold them there to allow it to absorb; mixing it into food or drink is also an option. There are a few places online where you can find capsules containing CBD oil as well.
The second method you could use is called vaping. Vaping is the most popular way that people currently use CBD oil. In this case, you would use a vaporizer (think electronic cigarette) to inhale the CBD. This is the fastest and most accurate way to dose yourself, as the CBD goes directly into your bloodstream this way.
We believe that CBD oil truly can help you be free of anxiety, and feel in control of your life.
Additional Resources on Using CBD for Anxiety